Sony a6100 review
A marvellous mirrorless all-rounder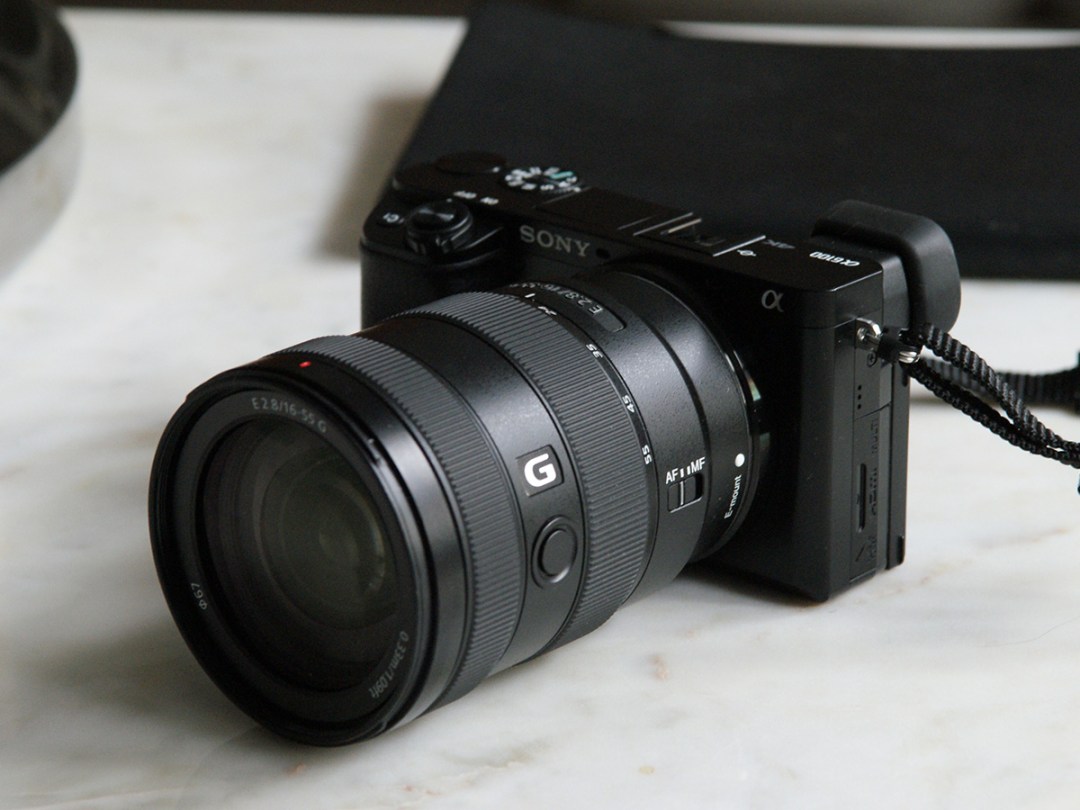 The a6100 enters a crowded field – and that's just factoring in Sony's own selection of APS-C mirrorless cameras.
At the time of writing, the company's website lists no fewer than nine current models, with the a6100 slotting in somewhere towards the more affordable end of the range. It's not exactly cheap, costing £900 with a 16-50mm zoom lens and around £830 without, but compared to Sony's glitzier full-frame offerings and premium APS-C model the a6600, it comes across as reasonably affordable.
Look closer and it seems to offer one heck of a deal for the asking price. There's sadly no in-body image stabilisation, but other features look impressive on paper: 11fps continuous shooting; real-time tracking autofocus with human and animal eye detection; 1080p video at up to 120fps; and 4K video at up to 30fps.
Could this be the perfect gateway to the wonders of mirrorless photography? Let's dive in and see.
Design: Plastic fantastic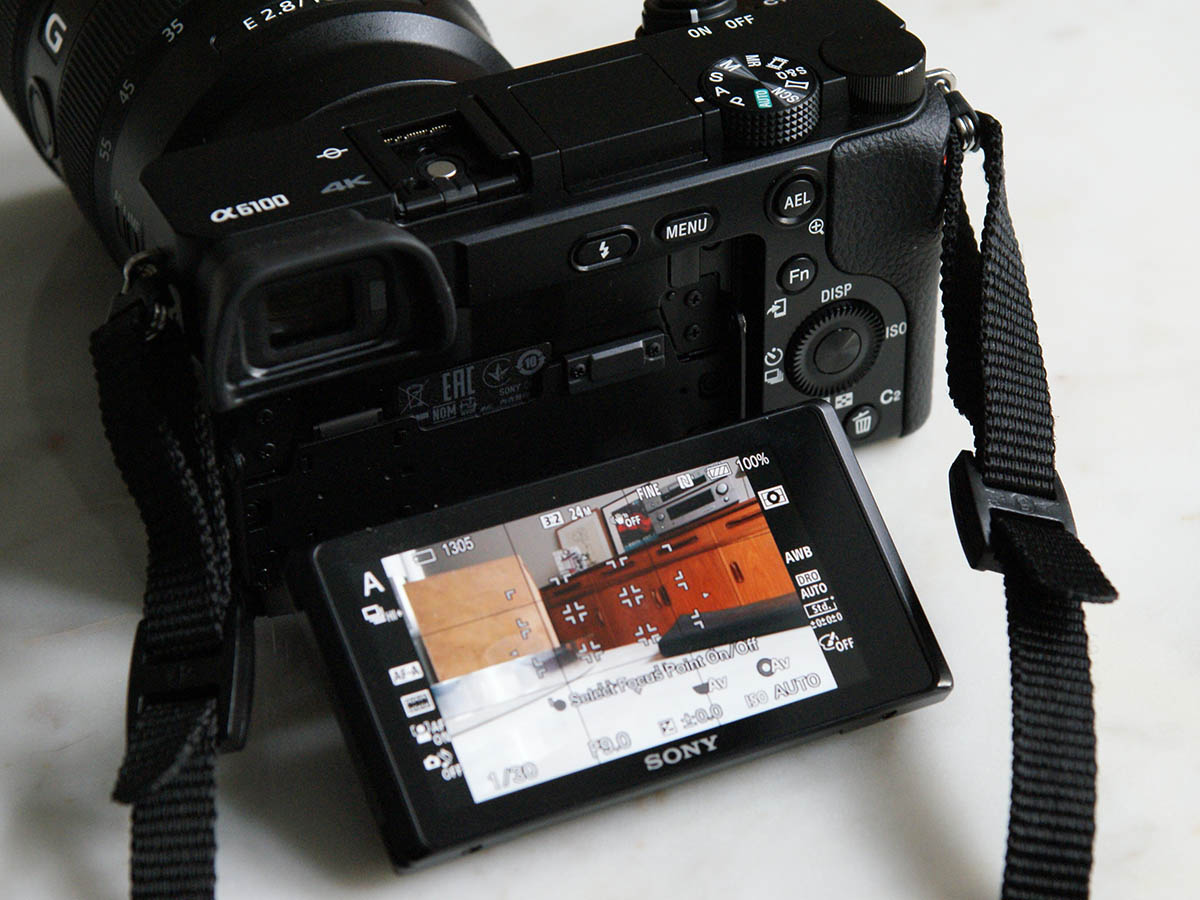 The days of ultra-plasticky Sony cameras are long gone, and despite the a6100 lacking the tough magnesium-alloy construction and weather-sealed ports of some of its pricier brethren it feels like a solid piece of work in the hand. You won't want to put it too much to the test by dropping it or using it in a rainstorm but this thing is well-built for everyday use, and doesn't look like a cut-price option either.
There's a tilting 3in LCD screen (good news, vloggers: it will flip up 180 degrees to face forward) with some touch functions (I like using it to quickly set the autofocus point with a finger tap), as well as a 1.4-million dot electronic viewfinder. The latter isn't as detailed or natural-looking as the OLED ones Sony uses elsewhere, but it gets the job done. As someone who shoots wonky horizons all too often, I did wish for an electronic spirit level though, especially as they're a mainstay of most Sony cameras.
Features: Fast AF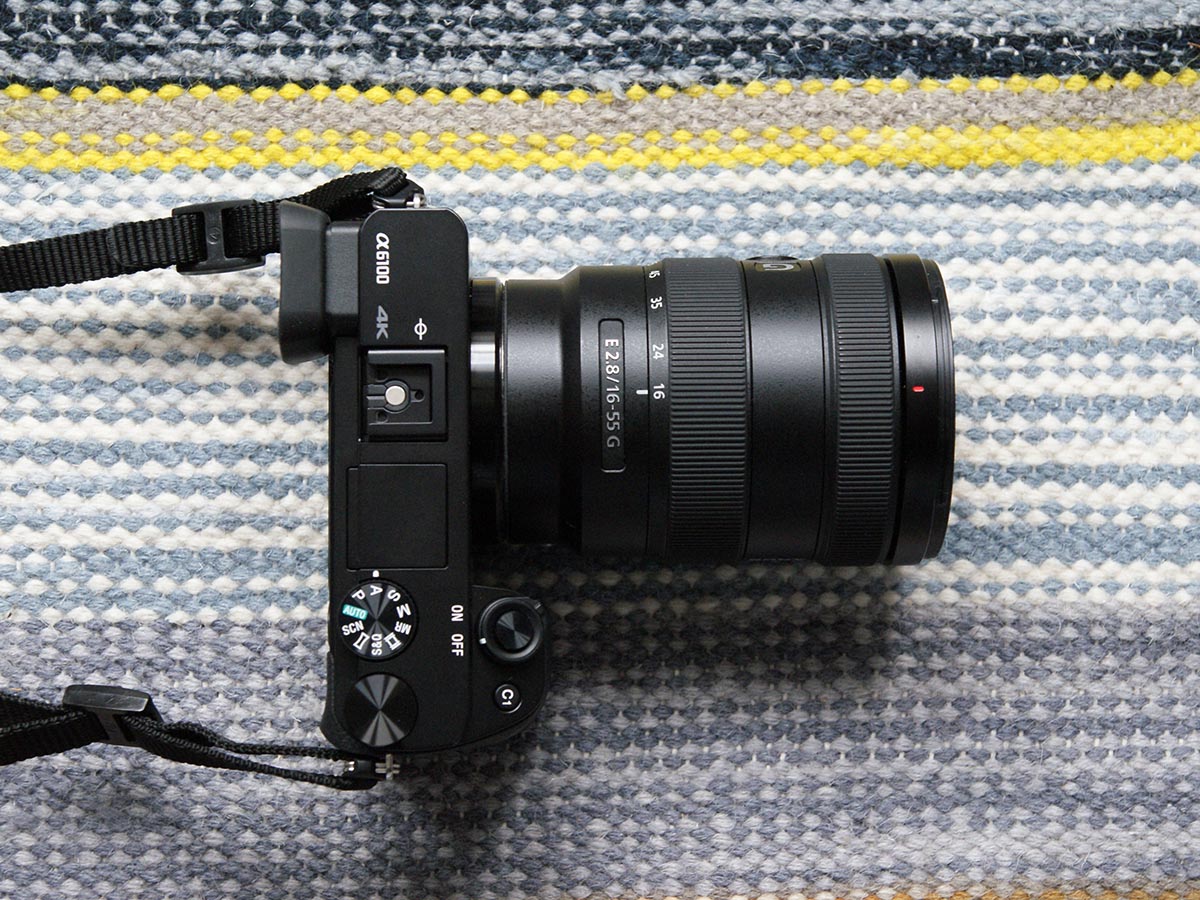 The autofocus system is a treat. There are 425 phase-detection AF points spread across the frame, which work in tandem with a second contrast-based detection system to quickly and accurately lock on to subjects, even in less-than-ideal light. Once that's done, the tracking system does a fantastic job of staying locked on. I never had a problem achieving a swift AF lock.
Not only that, but real-time eye AF is included too. Flip it on and the camera will use its AI smarts to recognise human and animal eyes, autofocusing on them and tracking them as they move. It makes shooting portraits a lot easier, especially with tricky subjects (human or otherwise) who refuse to sit still.
The other headline feature is 11fps continuous shooting, which is devilishly fast for an entry-level camera. Your real-life speed will vary depending on your autofocus and shutter settings (you'll need to use the electronic shutter for the very fastest shooting rates), but when the a6100 is in full flow it chatters like a machine gun, and it's a great talent to have in its locker – if you want to shoot moving subjects, speed is vital.
Image quality: Crisp and clean and even
The 24.2MP JPEGs turned out by the a6100 are excellent by affordable mirrorless standards: there's lots of sharp detail, a decent amount of contrast and colours look natural and clean – take a look at our unedited sample images if you want to see what the camera is capable of with minimal fuss over settings. The more tinker-minded among you can shoot in RAW for maximum control over editing on your PC afterwards.
With a maximum ISO of 51200, the camera is surprisingly sensitive and quite usable in less than ideal lighting conditions. Ideally you won't want to push the ISO up as far as that limit, as you're inviting a lot of noise into images, but stick on a reasonably fast lens and you'll be able to shoot clean photos indoors without a flash. There is no in-body image stabilisation however (you need to go up the range to the a6500 for that), so any stabilisation will need to be inside the lens.
This lack of IBIS means that handheld video shooting requires a bit more forethought to get smooth results too, but in general the a6100 is well-served when it comes to video. Its 4K footage is unsurprisingly limited to 30fps, but dial the resolution down to 1080p and you can use the slow and quick functionality to record footage at a wide variety of frame rates, all the way up to 120fps (which makes for a beautifully smooth slo-mo effect that lessens the ravages of your shaky hands).
The video here doesn't get some of the benefits of pricier Sony cameras: there's no Hybrid Log Gamma HDR recording and no S-Log profile shooting, so filmmakers who like to colour grade their clips aren't well catered for. If you're happy to use the footage straight out of the camera though (and I think it looks fine), you don't need to worry.
Note: Sony sent the premium 16-55mm f/2.8 G lens along with our review sample, and all the images you see here are shot with that. It's a £1200 lens, quite fast at f/2.8 and optically very sharp, and if you pair the a6100 with cheaper glass your image quality may vary.
Sony a6100 verdict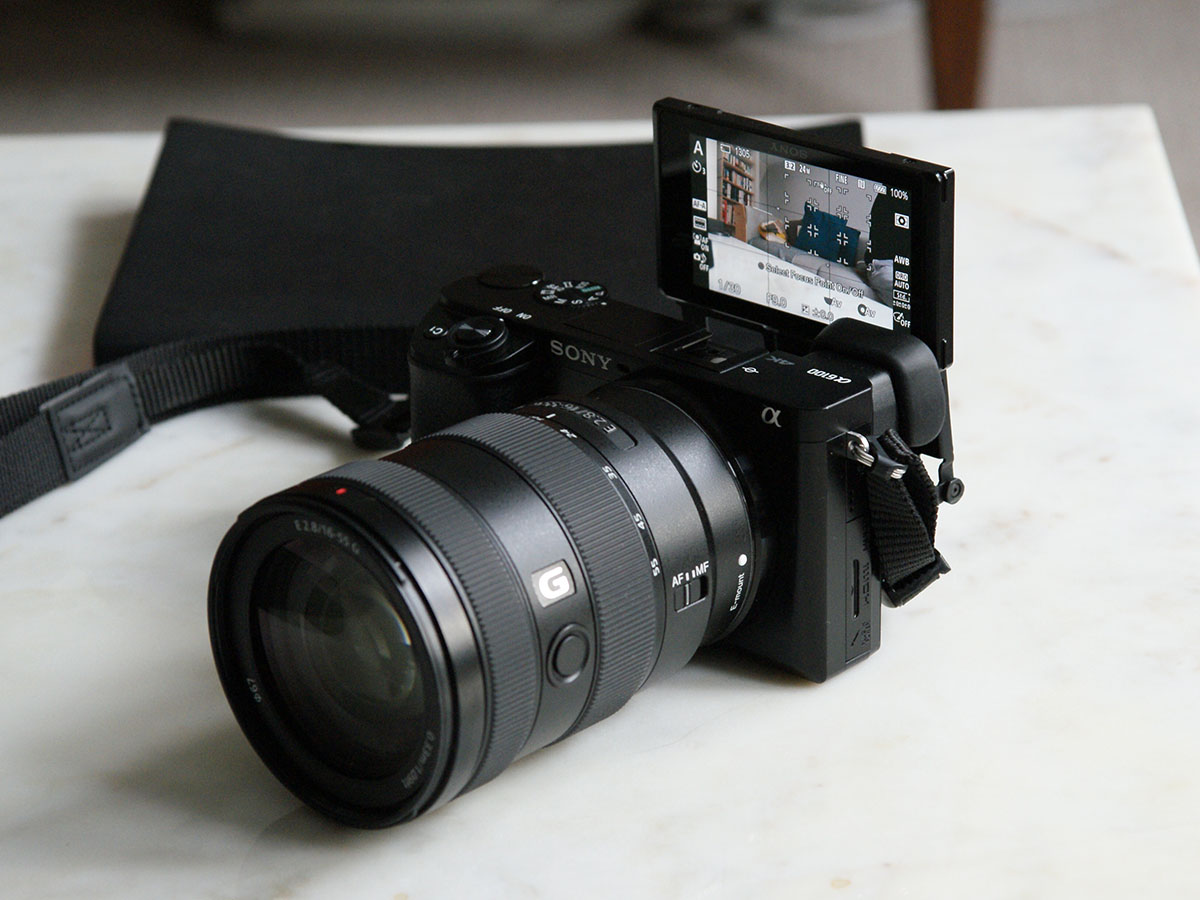 As a potential first mirrorless camera, it's difficult to fault the a6100. Sure, features like S-Log and in-body stabilisation would be nice, and it's not waterproof or particularly tough – but these are things that you can always move onto once you've developed your camera skills and needs (and saved up a bit more cash for mid-range and premium camera bodies).
With its lightweight and compact build, superb autofocus system, fast shooting speed and more than acceptable video performance, the a6100 is a highly impressive entry-level model that will serve enthusiastic amateurs faithfully.
Stuff Says…
Fine features make this an ideal first step into "serious" photography
Good Stuff
Affordable
Good all-round performance
Excellent autofocus
Bad Stuff
No in-body stabilisation
No log profiles for colour grading