Sony A7R II review
The finest camera Sony has ever made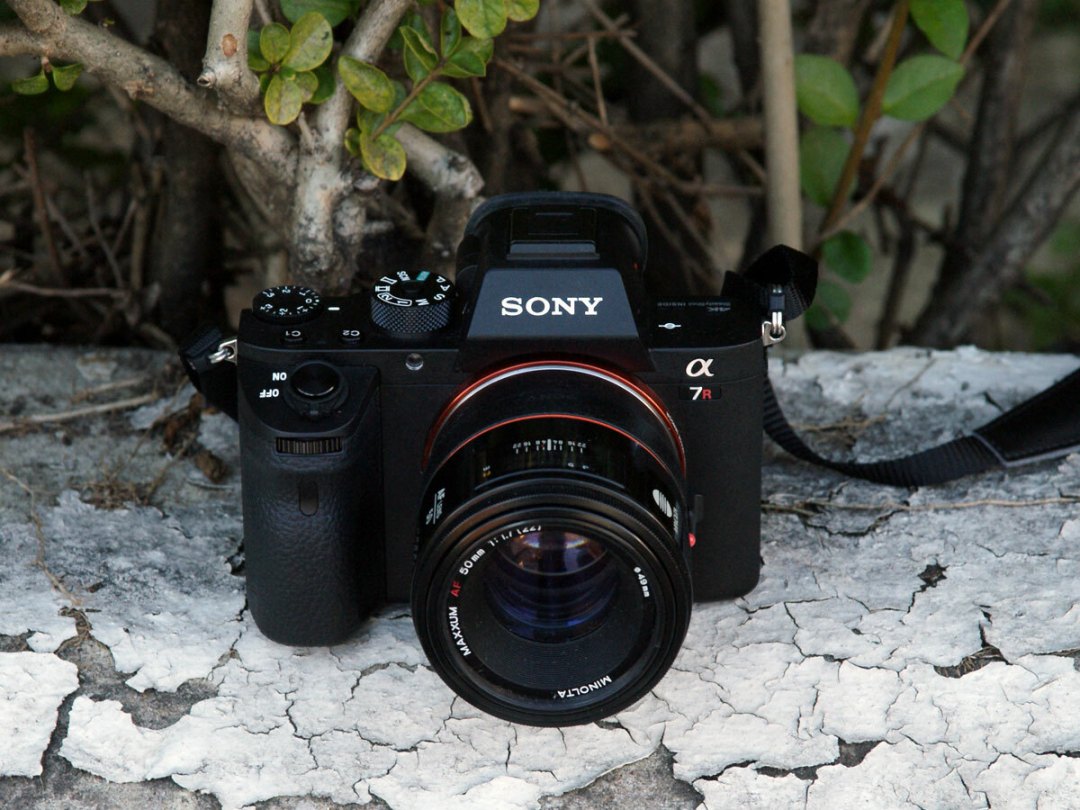 Sony's A7R received our 2014 Stuff Award for best system camera, so the arrival of its second edition was met with plenty of excitement. Not least because the A7R II comes with a groundbreaking new sensor and 4K video capabilities.
A full-frame 35mm sensor is impressive enough in itself, but this one boasts 42.4 megapixels (up from the A7R's 36.4) and is back-illuminated. While stuffing more pixels into a camera won't guarantee you great photos, the sheer number of megapixels in Sony's A7R II is something to take notice of. Especially when you consider that its sensor is already physically huge.
As for back illumination, it's a feature that's never been used before on a full-frame camera. Probably because full-frame cameras are generally strong in low light to start with, but it should ensure the A7R II a stunning performer in gloomy situations.
So how does this supercharged snapper measure up? We got our grubby mitts on it to find out.
Big, but packed with tech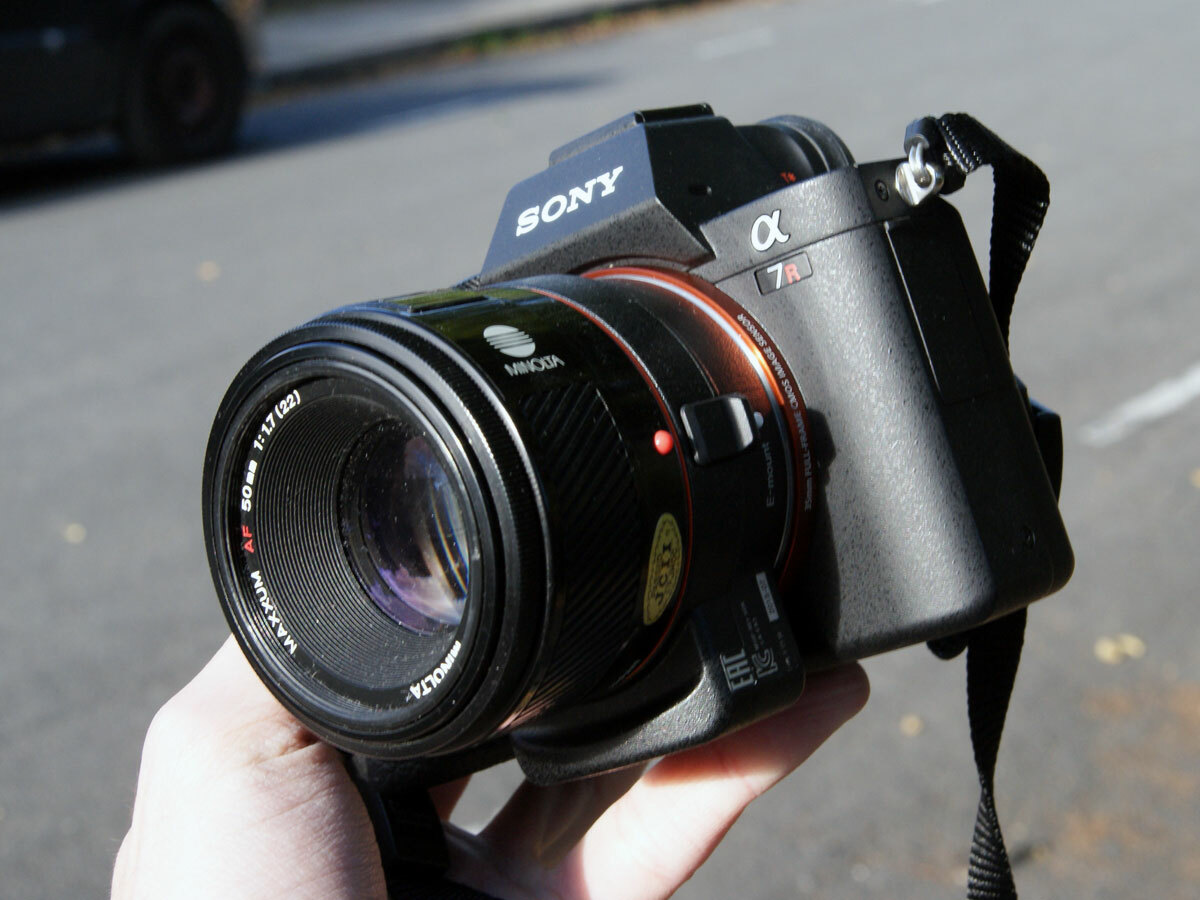 The A7R II does share a lot with its predecessor in terms of build and shape, and that's no bad thing.
While larger and heavier than many compact system cameras, with a large bulge on the top to accommodate its OLED electronic viewfinder, it's still a lot smaller than any full-frame DSLR on the market. The body has a strong magnesium alloy frame and is splash-proof and dust-proof; there's a tank-like feel to it that boosts the camera's pro-level credentials.
You won't be getting this thing into your coat pocket, but at 625g (not including whatever lens you've got mounted on it) it's no big deal to lug around all day. For the most part during my two weeks with the A7R II, I used Sony's A-mount adapter and an old 50mm f/1.7 Minolta prime lens, and found that to be a lightweight and relatively compact combination.
The aforementioned viewfinder is big, detailed and bright, and a fantastic way to compose your shots. Not only because it lets you see a real-time preview of how your image will turn out, but because holding the camera up to your face increases its stability. I much prefer it to the tilting 3in rear LCD screen, but that too comes in useful at times, particularly for reviewing videos and photos, composing shots with the camera held above or below your head, or changing settings on the many menu screens.
Yes, there is a wealth of tweakable stuff available to you in this camera, including the option to shoot in uncompressed 14-bit RAW. Something that's certain to get enthusiasts hot under the collar.
Snappy focusing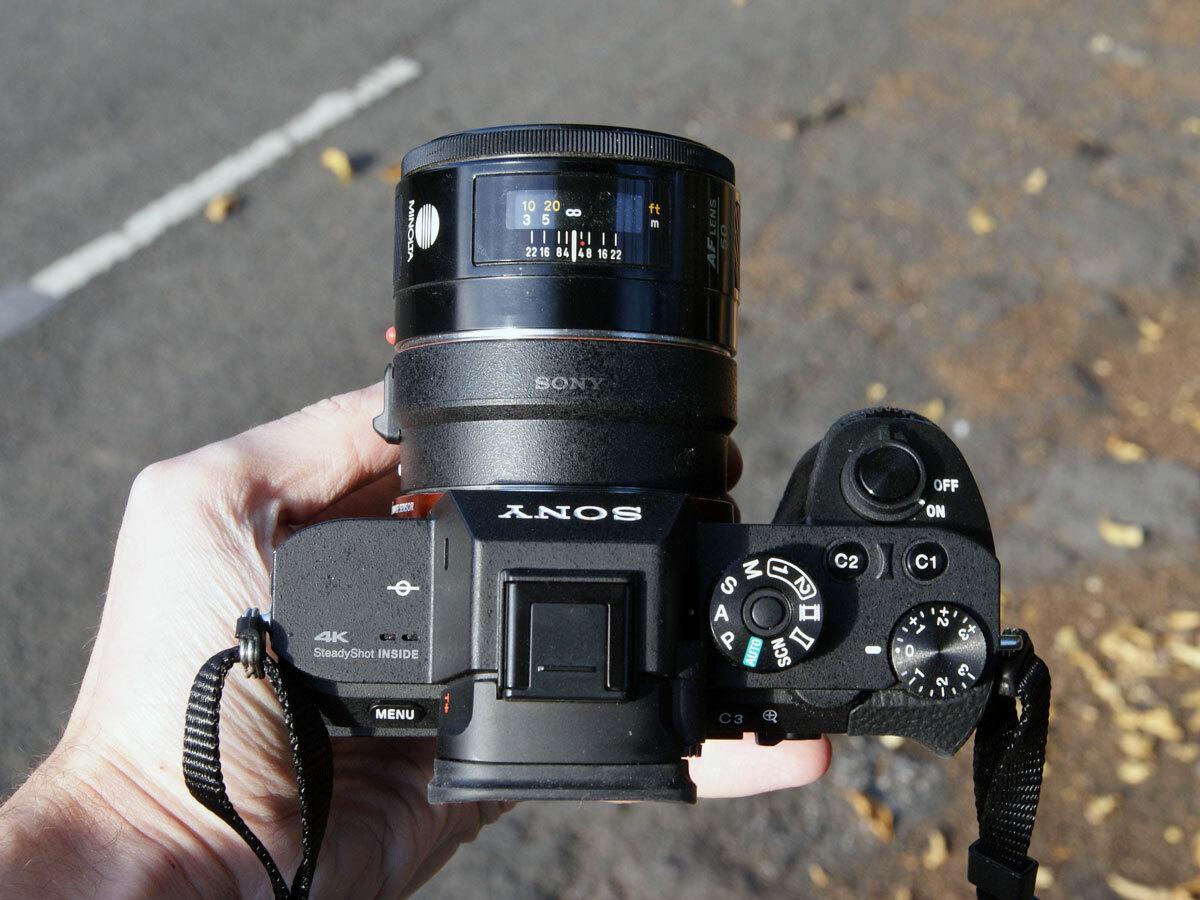 The A7R II comes with 5-axis image stabilisation and ISO that goes all the way up to 102,400 (four times the level of its predecessor) in expanded mode. These are two other factors which should help boost its image sharpness in low light situations.
Crucially, the camera is snappy and easy to use. While I was mostly using manual focus – a consequence of using a lens adapter – I did test the A7R II with an E-mount 90mm f/2.8 macro lens and found the 399-point autofocus system fast and accurate in both bright and low light. Given that macro lenses are notoriously sluggish to autofocus, I'm confident the autofocus performance with general purpose lenses would be far quicker still.
Picture perfect
As for image quality, it's fantastic. In good lighting, stills contain insane amounts of stiletto-sharp detail. I've put in some 100 percent crops of a couple of my sample pictures to give you an idea of the sheer size of the stills this camera creates, but its "fine" mode's JPEGs are between 10MB and 20MB each (so if you're shooting in RAW, you'll definitely need a large capacity memory card).
It's not just detail that's impressive, though. Punchy contrast, shadow detail, smooth colour gradation, delicate tonal range, low noise – all the aspects prized by stills photographers are present here in spades. The A7R was great at them all too (and remains so – Sony will continue to sell it, priced at around £1,400), but the A7R II takes things a step further. You can blow these images up to truly huge sizes with no hit to detail, or crop out sections that are so sharp that they don't look like crops at all. And in low light, images are beautifully clean and sharp, even when shooting handheld at lower shutter speeds.
Do you need a camera with a back-illuminated 42.4MP sensor? Well, probably not, unless you make your living from photography, but once you've used one you won't want to go back. More than once I found myself, while looking over my shots on the A7R II's screen, muttering that it was "one hell of a camera". And I use a lot of cameras.
4k video smarts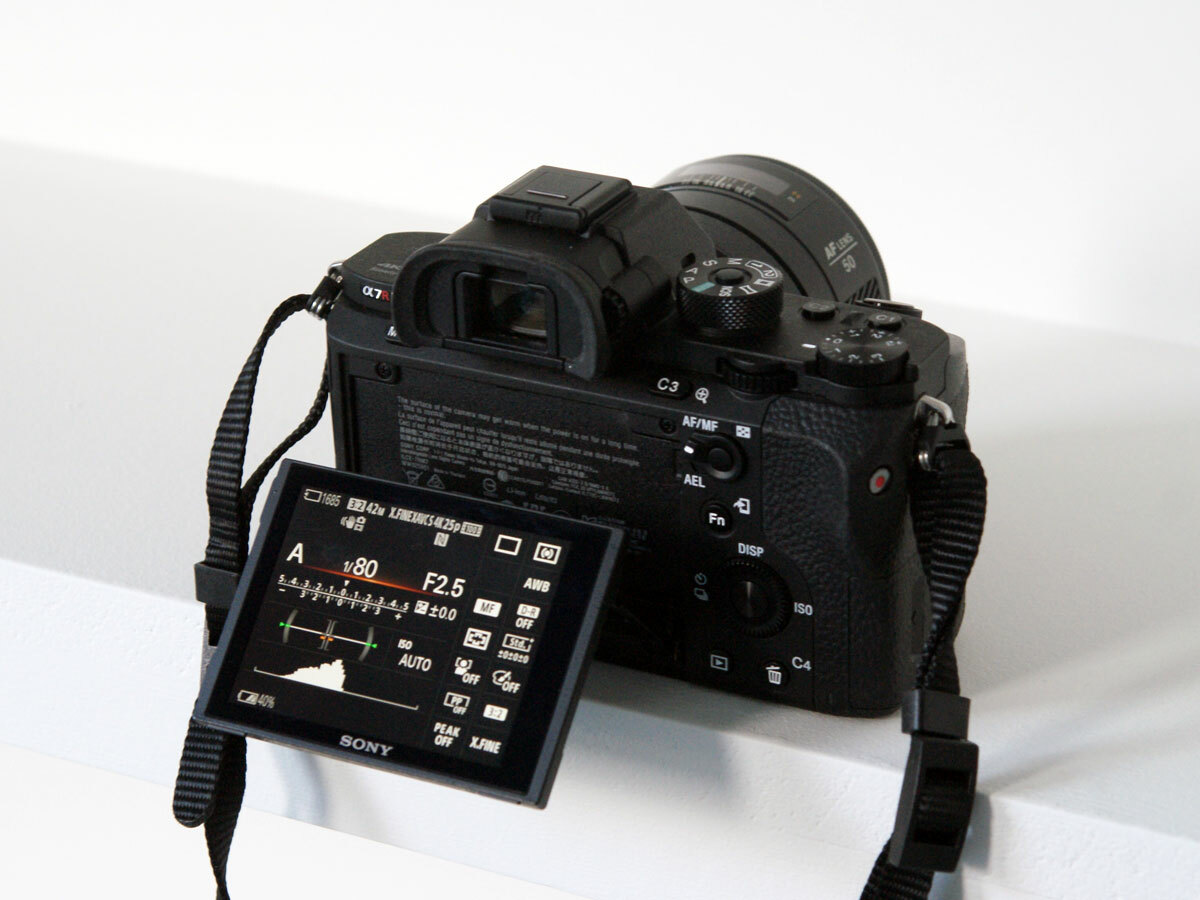 As for video quality, while it's not as much of a focus on this camera as on the (even newer) A7S II, it's still excellent.
You can record in 4K (at 30, 25 or 24fps) if you're looking for huge amounts of detail, and the large sensor helps both with lower light situations and providing a Hollywood-esque low depth-of-field in videos. While I wouldn't suggest those looking to primarily shoot video opt for this camera over the A7S II, it's certainly more than capable of capturing professional-quality footage. Plus, you can use a wide variety of lenses and accessories (such as external microphones) to expand its capabilities.
That said, the one aspect I found most irritating with the camera was its tiny, almost recessed video record button. This is placed in such a way that it's hard to use without (a) looking at it and (b) moving the camera around and thus beginning and ending each clip with a sideways wobble. It's a fairly minor issue, but one that could easily be fixed simply by putting the record button up top and making it larger and easier to press.
Sony A7R II verdict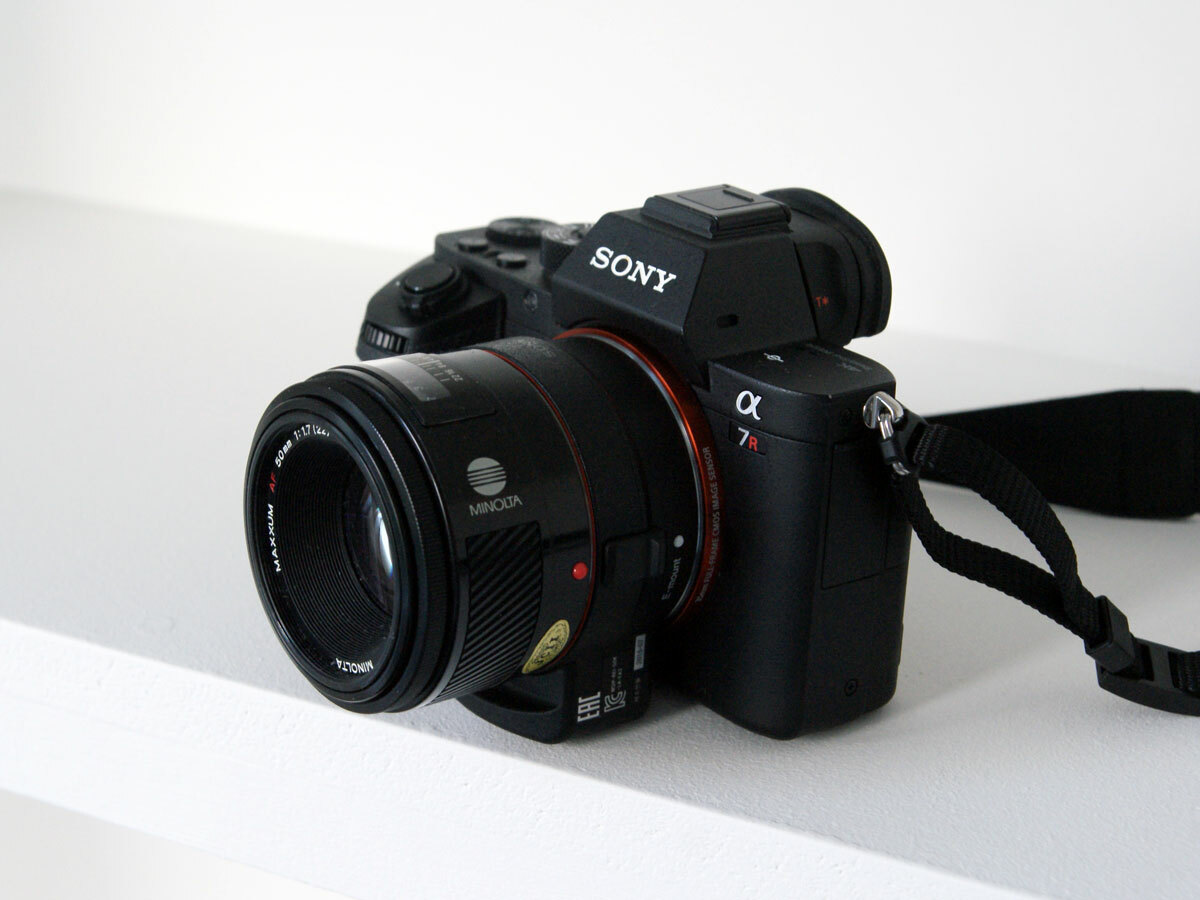 We know what you're thinking: this camera costs over two and half grand, and that doesn't even include a lens. And you're right: the A7R II is eye-wateringly expensive – about £1,000 more than the original A7R was at launch. But it's just so, so good.
While it's technically a "mirrorless camera" or a "compact system camera", the drawbacks and disadvantages that those names convey don't apply here. In the A7R II, Sony has made a no- compromise camera that combines impeccable build quality with a class-leading full-frame sensor, 5-axis image stabilisation, huge ISO range, fast autofocus, an excellent viewfinder and 4K video recording. And it's far more compact than a DSLR.
In short, it's one of the best cameras you can buy today, and certainly the finest camera Sony has yet made.
Tech specs
| | |
| --- | --- |
| Sensor | 42.4MP full-frame Exmor R CMOS |
| Lens system | Sony E-mount |
| ISO range | 50-102,400 |
| Screen | 3in LCD |
| Wi-Fi/NFC | Yes/Yes |
| Dimensions | 126.9 x 95.7 x 60.3mm |
| Weight | 625g |
Stuff Says…
A no-compromise compact system camera for well-heeled enthusiasts
Good Stuff
Superb image quality
Excellent low light capabilities
Compact given its specs
Bad Stuff
Video record button is annoyingly placed
We can't afford one