Sony A7s review
Sony's pricey compact system camera is a low-light master, but 4K video requires extra investment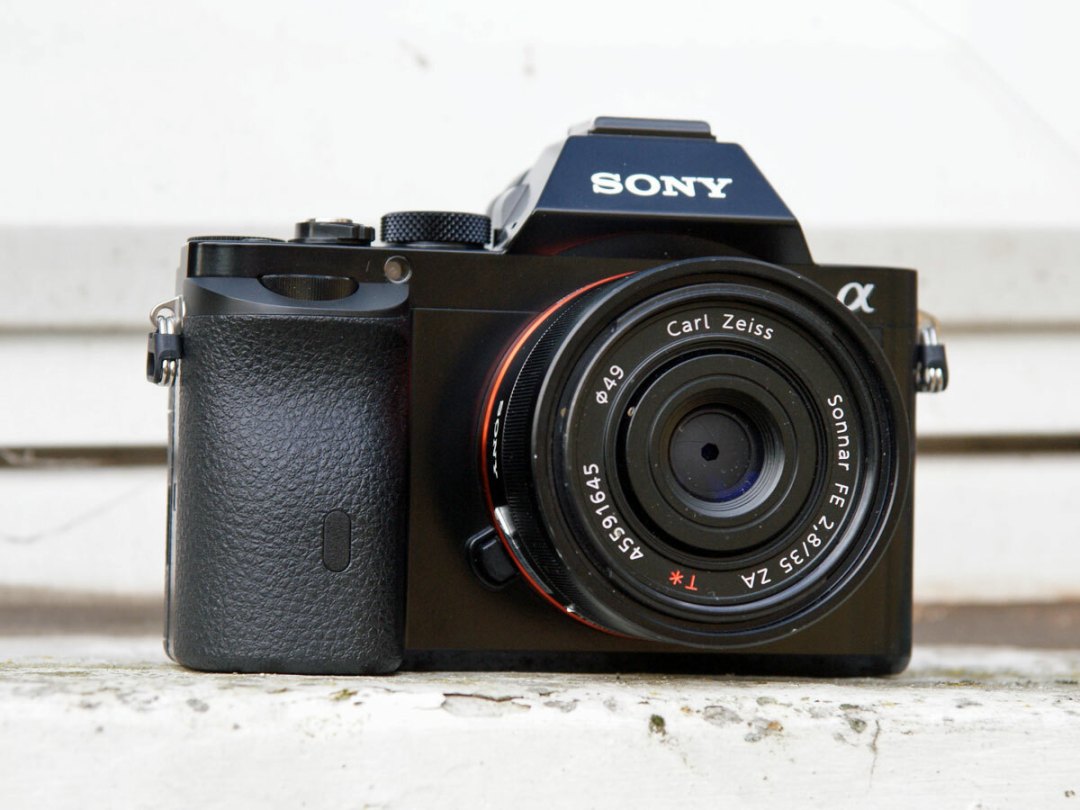 The priciest gadget in its class must be the best, right? Well, not necessarily…
Of all Sony's compact system cameras, the A7s is the most expensive. At a shade over £1,700 for the body only, you're looking at an investment of at least two grand before you even snap a photo.
Sony would doubtless point out that there are cheaper options in its full-frame compact system range. The A7 (soon to be replaced by the A7 II) and the A7R are priced at £1,000 and £1,340 respectively, and both are superb cameras. But the A7s is, on paper, the cream of the crop, and that's because it offers two things the others don't: 4K video recording; and an insanely high ISO sensitivity range that should make it a superior performer in low light conditions.
We got our hands on one to find out if these traits make it worth the unholy pounding it's going to give your credit card.
Build and design
At first glance, the A7s looks identical to the A7 and A7R – and aside from the one letter on its logo, it pretty much is. And that's no bad thing: while the A7 range are large and heavy by compact system camera standards, they're all exceptionally well-constructed. Out of magnesium alloy, no less, with some measure of moisture and dust resistance built in.
There's a hefty, chunky grip to curl your right fist around and keep it steady in your hands, for instance, while the tilting screen doesn't feel like an over-enthusiastic prod of your finger could snap it off. The dials and buttons are well-sized, so even users with larger hands won't struggle to use them properly.
The aforementioned screen is bright and sharp – more than adequate for composing images and reviewing ones you've already taken – but it's not the only option when framing shots and videos. As with the other A7 models, there's also an exceptional OLED electronic viewfinder which you can peer through. During our time with the A7s, we found we preferred using this to the screen, as it provided a large, sharp and bright preview of whatever we were about to shoot as well as keeping the camera steadier.
Features
One reason that might help is that, as with the A7 and A7R, there's no in-body image stabilisation on the A7s. Some of Sony's E-mount lenses come with optical stabilisation built-in, but others – such as the 35mm f/2.8 Zeiss lens bundled with our review sample – do not. In testing I haven't found this a huge problem – with the camera's low light capabilities (more on those below) and the lens' wide aperture, all of my shots came out sufficiently sharp – but Sony has given the upcoming A7 II (which we'll be reviewing very soon) in-body stabilisation, so it must think there's room for improvement.
Elsewhere on the feature front are Wi-Fi and NFC, allowing you to link up with Sony's PlayMemories Android and iOS apps to transfer images and remotely control the camera (we found both of these things worked well on our Nexus 4, but NFC-less phones might feel a lot more fiddly to connect).
Still photo quality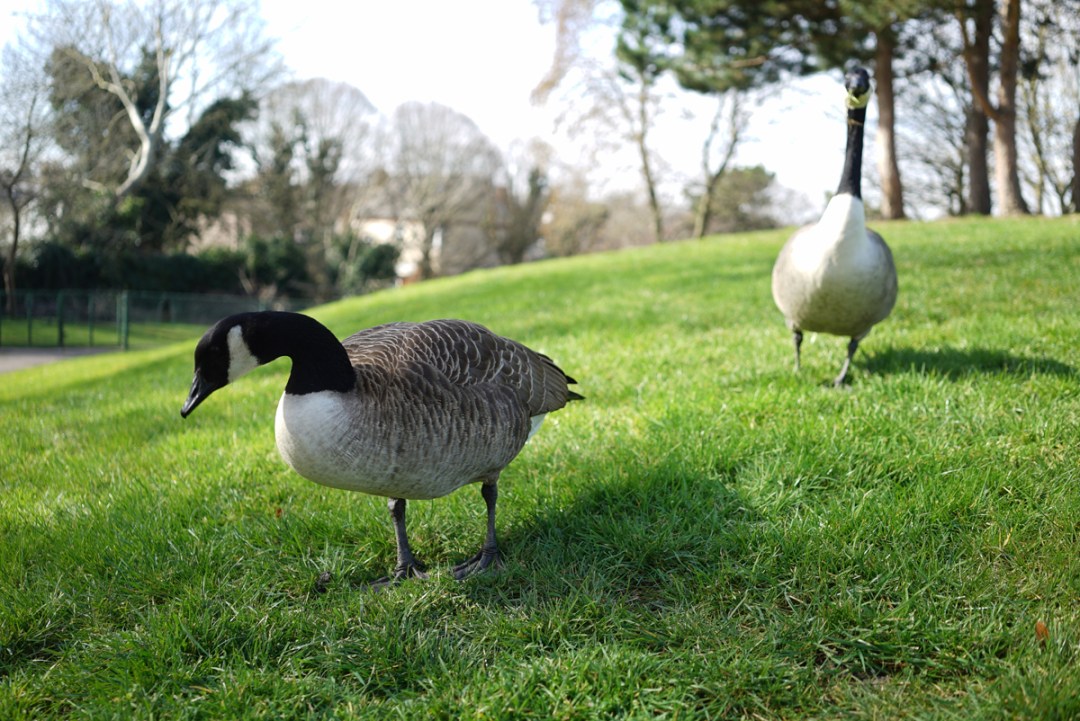 Despite being the priciest camera in the A7 series, the A7s features the sensor with the lowest number of megapixels: 12.2 in fact (the A7 has 24.3MP, the A7R 36.4MP). While we often say that megapixel count isn't particularly important in image quality, that seems fairly low – and it certainly limits the amount of cropping you can do to images after they've been taken.
Thing is, the physical size of the sensor is large. It's the same full-frame size as those on the other A7 series models, meaning the A7S's sensor pixels are bigger than those of the A7R and A7. In theory, that should enable the A7s to shoot better, sharper, less noisy stills (and videos for that matter) in low light conditions. Now, the A7 and A7R are no slouches when it comes to shooting in the gloom, but the A7s kicks things up a gear.
That means I'm able to go out at night and take (relatively) clear handheld photos using only the available light from street lamps. You still have to be careful with settings, keeping the aperture open and the ISO sensitivity high, but the images and video that you're left with are impressive. Sony's long exposure noise reduction tech does destroy some of the finer details (it's optional) but leaves you with smooth-looking images that are pretty much ready to go with no need for post-processing on the computer. Nighttime images still look better if you have a tripod and the ability to take long exposures, but sometimes that's not available – and it's at these times that the A7s is at its best.
If you're primarily interested in stills, but not prioritising low light performance, you're probably better off with the Sony A7R. For outdoor daytime shooting, its greater megapixel count results in a greater deal of fine detail packed into those images. And it's a few hundred quid cheaper.
Video performance
This is where I'd like to be writing about the camera's 4K recording capabilities here, but I can't – because in order to record video footage at 3840 x 2160 you'll need a separate HDMI recording device such as the Atomos Shogun or the Convergent Design Odyssey 7Q, both of which are well over £1,000. The A7s' 4K, in other words, is aimed at video professionals – for the rest of us, the Panasonic Lumix GH4 might be a more suitable choice for 4K recording, as it doesn't require extra gear.
XLR audio inputs are another option that'll increase the price further (the adapter kit is £650) but hugely boost your pro video capabilities.
With "normal" HD recording, the camera offers a choice between MP4, AVCHD and 50Mbps XAVC formats (the latter is compatible only with certain SD cards (even our brand new high-speed 150Mbps card didn't make the grade for some reason), and footage is as sharp and faithful as you could hope for – and impressive even when captured in low light conditions. Shooting handheld won't result in the smoothest video, as there's no stabilisation with many lenses – the A7 II has video-centric stabilisation built into the body to remedy this, but the A7s relies on steady hands, tripods and faster shutter speeds.
Sony A7S verdict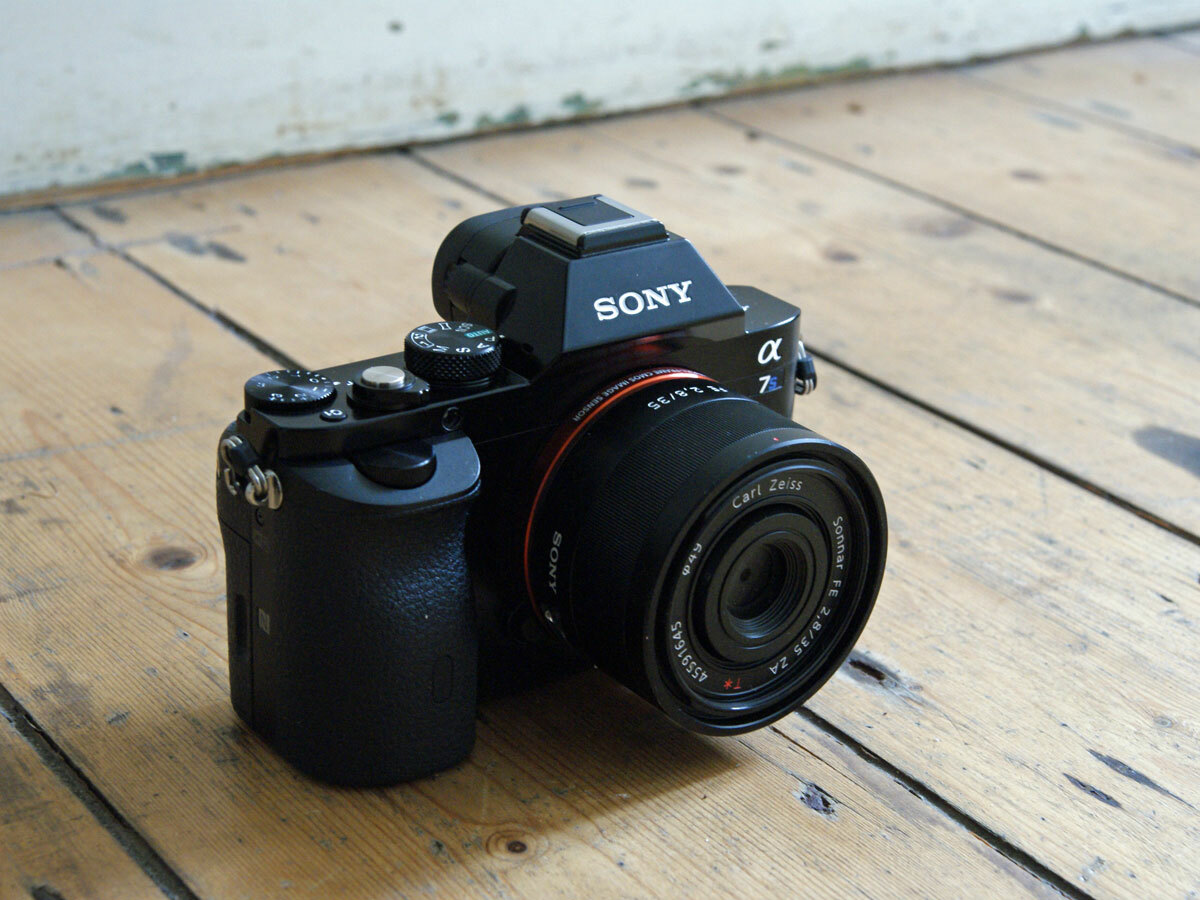 The A7s isn't for everyone. It's Sony's priciest compact system camera – and yet it feels specialised towards low-light shooting and professional video. It's very good at both of those things, but given the outlay required you'd expect it to be.
With the A7R delivering a more rounded experience for less money and the even more affordable A7 II waiting in the wings, Sony isn't short on high performance full-frame compact system cameras. Those models would suit 90 percent of people's needs a lot better than the A7s. But if you have specific low-light requirements, the A7s could be the beautiful niche you're looking for.
Stuff Says…
A filmmaker's dream – but still photographers may be better off looking lower down Sony's range
Good Stuff
Shoots 4K video
Excellent in low light
Huge, bright OLED viewfinder
Bad Stuff
4K recording requires external device
12.2MP sensor seems limiting for stills
Very expensive