Sony A9 review
Sony's full-frame speed demon is too fast for its rivals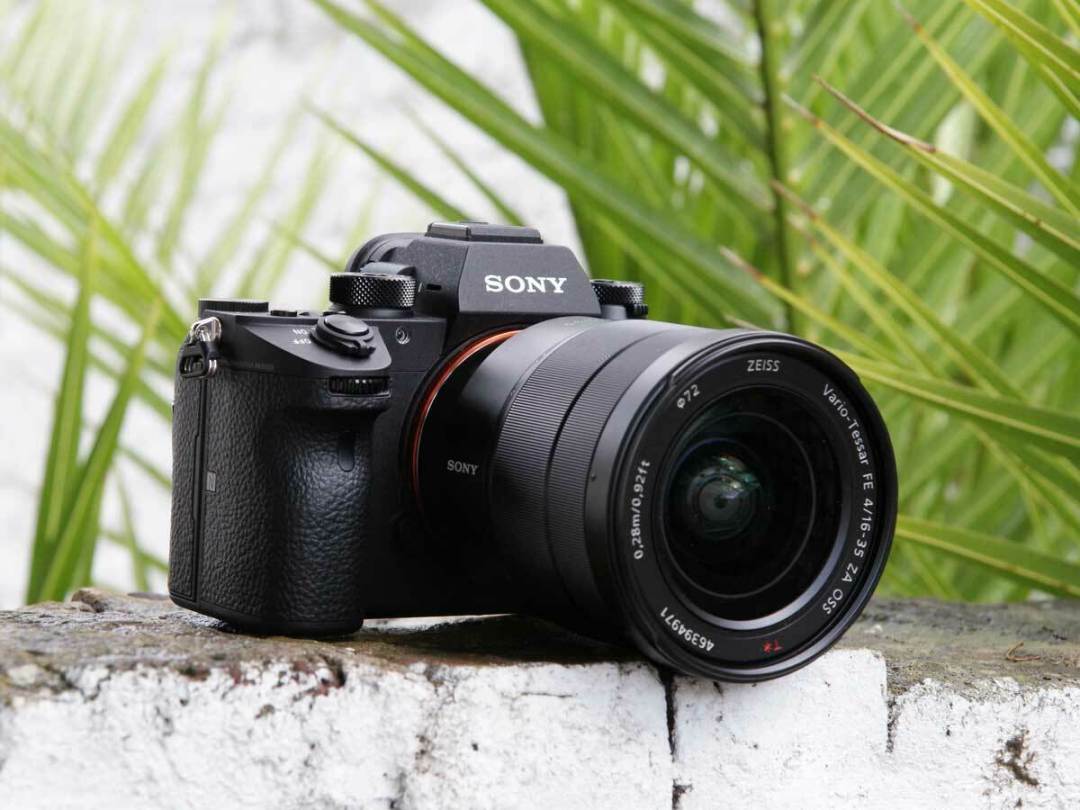 We don't all need a camera as quick off the mark as the A9, but for photographers who demand speed in both autofocus and stills shooting, it's being pitched as something truly special.
There are quick pro-level DSLRs like the Nikon D5 (£5,000, shoots at 14fps) and Canon 1DX Mark II (£4,800, 16fps), but not only is the A9 apparently zippier (20fps) and cheaper, it also rocks a physically huge full-frame sensor – a trait not usually associated with speed.
Does Sony's mirrorless flagship have the speed and refinement to make those DSLRs feel like dinosaurs? Let's delve deeper and find out.
Design: small and solid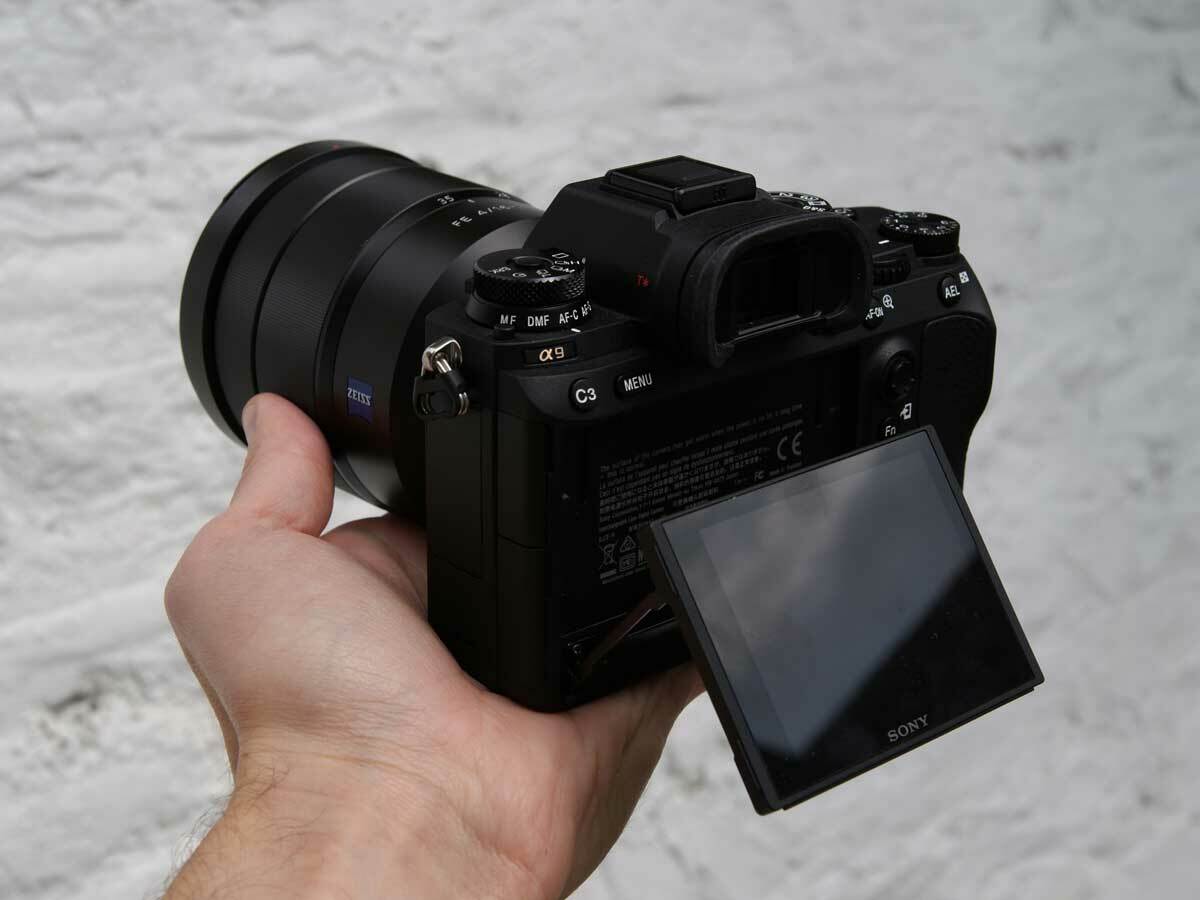 The A9 bears a strong resemblance to all of Sony's current and previous A7 mirrorless variants: it's far smaller than a DSLR, but not quite as tiny as other mirrorless models in the Sony range (the A6000, for instance).
That's not only because there's a larger full-frame sensor inside, but also because Sony has added a moulded hand grip on one side, a bump on top to accommodate the huge (and wonderfully clear, sharp, responsive and natural-looking) OLED electronic viewfinder, and two substantial dials for setting the shooting and drive modes.
In spite of these (worthy) lumps and bumps, the A9 remains impressively compact for a camera so capable and well-equipped. Obviously, the overall size and weight will depend on which lens you've got attached, but compared to the Nikon and Canon equivalents, this thing is tiny – diminutive enough to lug around in a regular backpack or tote rather than a specialist carry case.
It's handsome, solid and hardy too, with a magnesium alloy construction and seals to prevent dust and moisture getting inside. Sony stops short of calling it "weatherproof", but it'll do fine in drizzle (if perhaps not a downpour).
Not for selfie lovers
The 3in rear LCD can tilt upwards or downwards, but won't swing up or down so far that you can view it from the front.
Sorry, selfie addicts: this £4,500 camera isn't designed for your self-shot headshots. It's a touchscreen though, and you can tap to set focus points. Very handy.
Features: speed and silence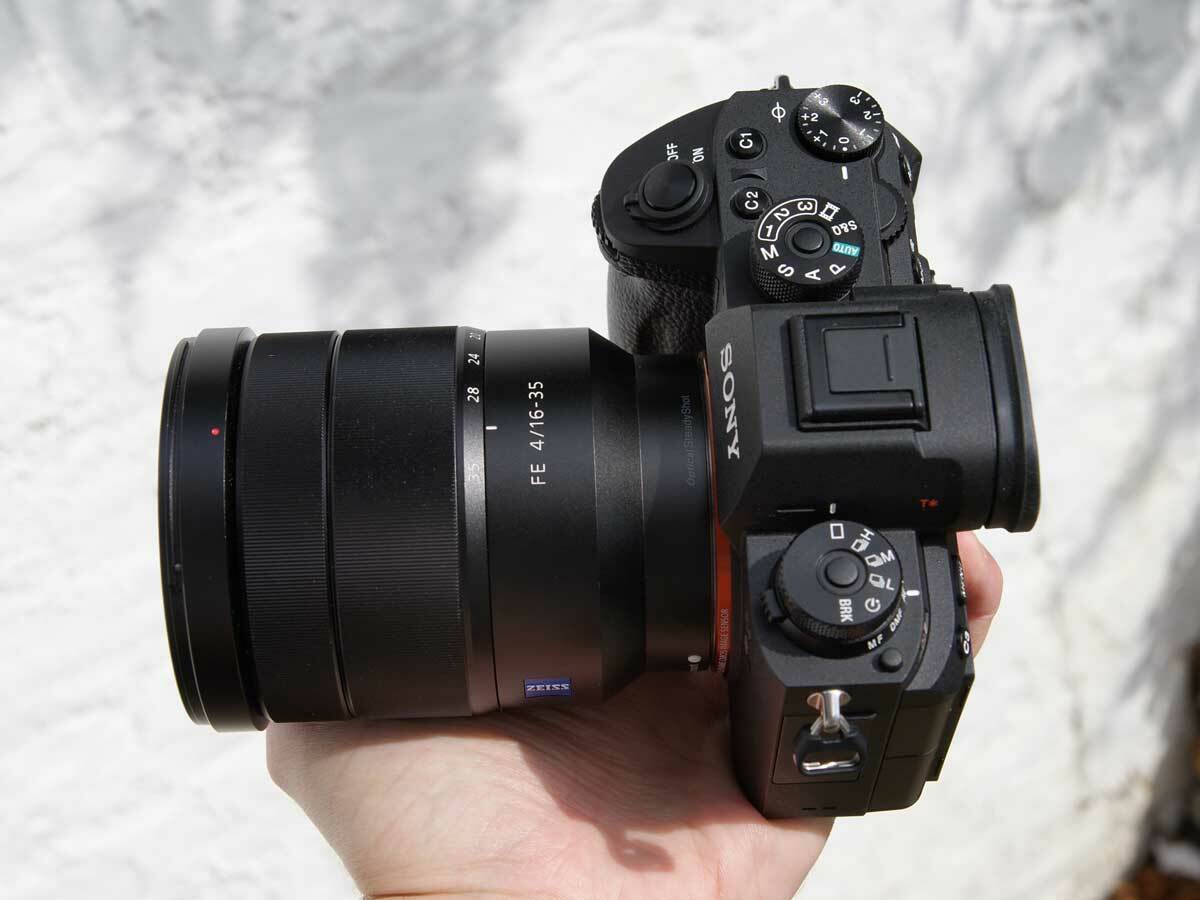 The A9 is the first full-frame camera to come with a stacked CMOS sensor with built-in memory, which is a long-winded way of saying: it's fast.
Flick the drive dial in "H" mode and the camera will rattle off stills at up to 20fps – with autofocus and exposure settings continually adjusting as you do so. That's significantly faster than the top Nikon and Canon rivals, and makes the A9 ideal for shooting tricky, zippy subjects like sport and wildlife.
Autofocus comes courtesy of a slick hybrid system, with no fewer than 693 AF points available (covering over 90 percent of the image area); it's both accurate and fast for the most part (although I found it slow and prone to hunting in Slow & Quick video mode), as well as allowing for plenty of flexibility in how it's set up.
The A9 also comes with a distortion-free electronic shutter (as well as a regular mechanical shutter) which means that when you shoot stills you can do so in near-silence. Again, ideal for shooting skittish subjects, or to use in situations where the slap of a shutter might annoy people – a play or sporting event, for instance.
There's effective 5-axis image stabilisation too, which is fully in-body. That means it works with any Sony mount lens you attach, not just those with built-in IS. It's particularly adept at smoothing out motion when shooting handheld video.
Stills quality: crisp and natural
With a 24.2MP resolution, the A9's images aren't the most detailed around. They're not even the most detailed in Sony's E-mount range, in fact; if you're after a compact system camera that prioritises resolution, Sony's 42.4MP A7R II (a lot cheaper at £2,500) would be the smarter choice.
That said, they're far from disappointing when it comes to sharpness, colour and noise (it helps to use Sony's premium G and Zeiss lenses, which I was lucky enough to have access to). You can shoot in RAW of course, but the JPEGs straight from the camera are beautifully crisp and natural-looking.
With ISO going all the way to 204,800 and the aforementioned 5-axis stabilisation, the A9's a very capable low light shooter, too. Bolt on a fast lens and you can shoot sharp, clean-looking images at night, no problem.
Lens flair
Sony's E-mount range now features 22 full-frame lenses, including pro-friendly standards (70-200mm f/2.8 and 24-70mm f/2.8 G zooms) and several super high quality Carl Zeiss primes and zooms. There is also a handful of third-party full-frame lenses, and Sony's LA-EA4 adapter allows any A-mount lens to be fitted – and make use of autofocus and auto exposure.
That adds up to a lot of top notch lenses for photographers to choose from, but for those who've already invested in Canon or Nikon mount lenses, switching to Sony would be a huge investment. Also, Canon and Nikon, being in the pro camera business for far longer than Sony, have wider ranges – which arguably makes them still the go-to brands for pro shutterbugs.
Video quality: 4K with slo-mo trickery
As with stills detail, video recording isn't the A9's primary focus, and the £2,500 Sony A7S II comes with more pro-friendly features for moviemakers.
Even so, you can record beautifully rich, lifelike 4K clips at up to 30fps (the A9 actually records enough data for 6K video, then downsamples to 4K), or 100fps 1080p clips for smooth slo-mo playback using the Slow & Quick mode.
There are plenty of options in the menu to adjust video settings, and there are connection options for mics and headphones. So if you did want to make a whole film on this, you could easily do so.
Sony A9 verdict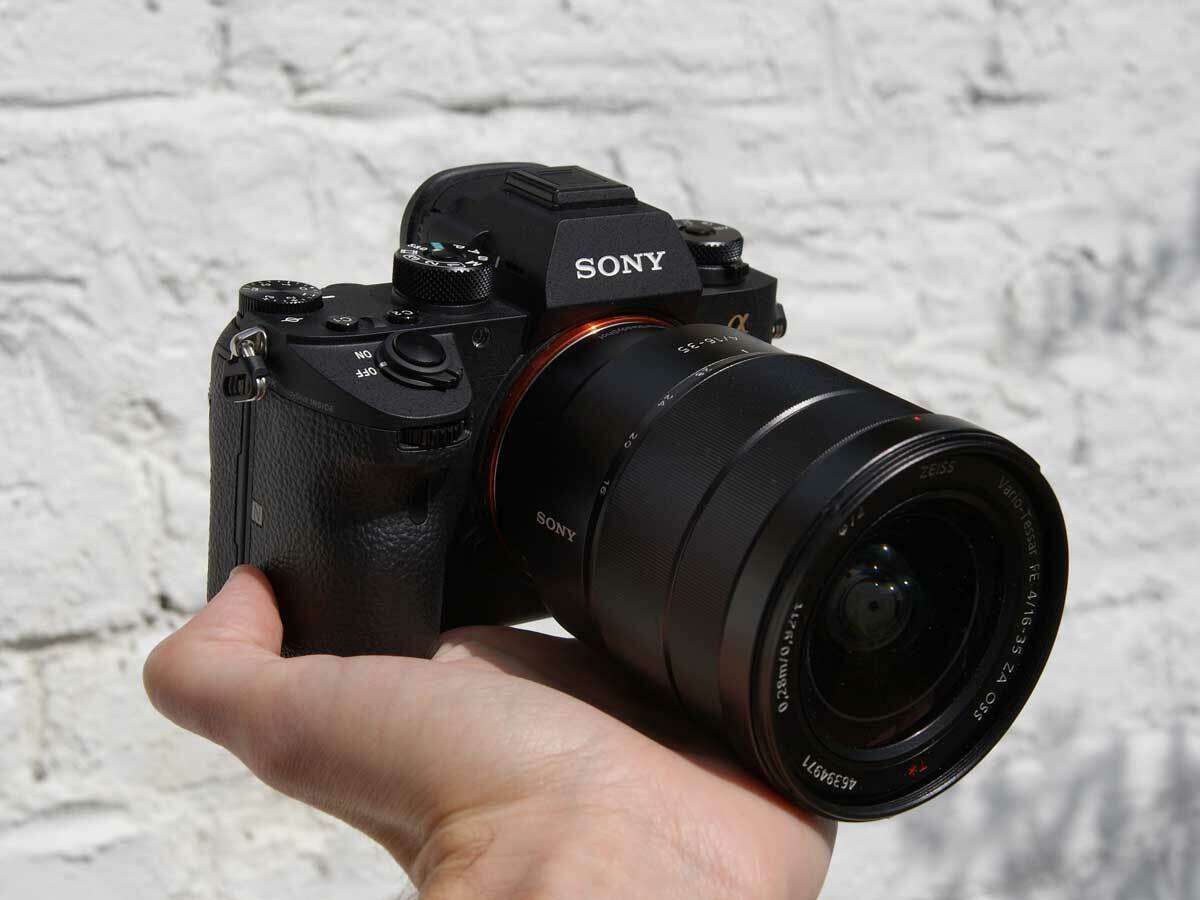 Sony's high-end mirrorless cameras continue to impress, and the A9 represents a genuine challenge to Nikon and Canon's top-of-the-range DSLRs.
20fps stills shooting, with continuously-updating autofocus and exposure, from a full-frame lens? That's something none of this camera's rivals can touch at the moment.
Is this a camera for non-professionals, though? At £4,500, it's a tough sell – the Sony A7 series offers fantastic (albeit slightly slower) models for £2,000 less, and I'd be inclined to recommend those above the A9 for the vast majority of people.
For those five percenters who shoot sport, wildlife or photojournalism and need the speed, though? The A9 is the fastest camera in town.
Tech specs
| | |
| --- | --- |
| Sensor | 24.2MP full-frame stacked CMOS |
| Lens mount | Sony E-mount |
| ISO range | Up to 20fps |
| Video modes | 4K at 30fps, 1080p at 120fps |
| Connectivity | Wi-Fi, Bluetooth, NFC, 2 x SD card, 3.5mm mic, 3.5mm headphone, FTP, micro HDMI, micro USB |
| Battery life | Approx. 480 shots |
| Dimensions/weight | 126.9×95.6x63mm/673g |
Stuff Says…
The insanely fast A9 is the new king of action and sports photography
Good Stuff
Incredibly fast stills shooting
5-axis image stabilisation
Solid, compact build
Good battery life
Cheaper than Canon and Nikon rivals
Slick 4x slo-mo video
Bad Stuff
Screen won't flip to the front
That price tag