Sony Bravia AF8 hands-on review
This could be the affordable Sony 4K OLED we've been waiting for...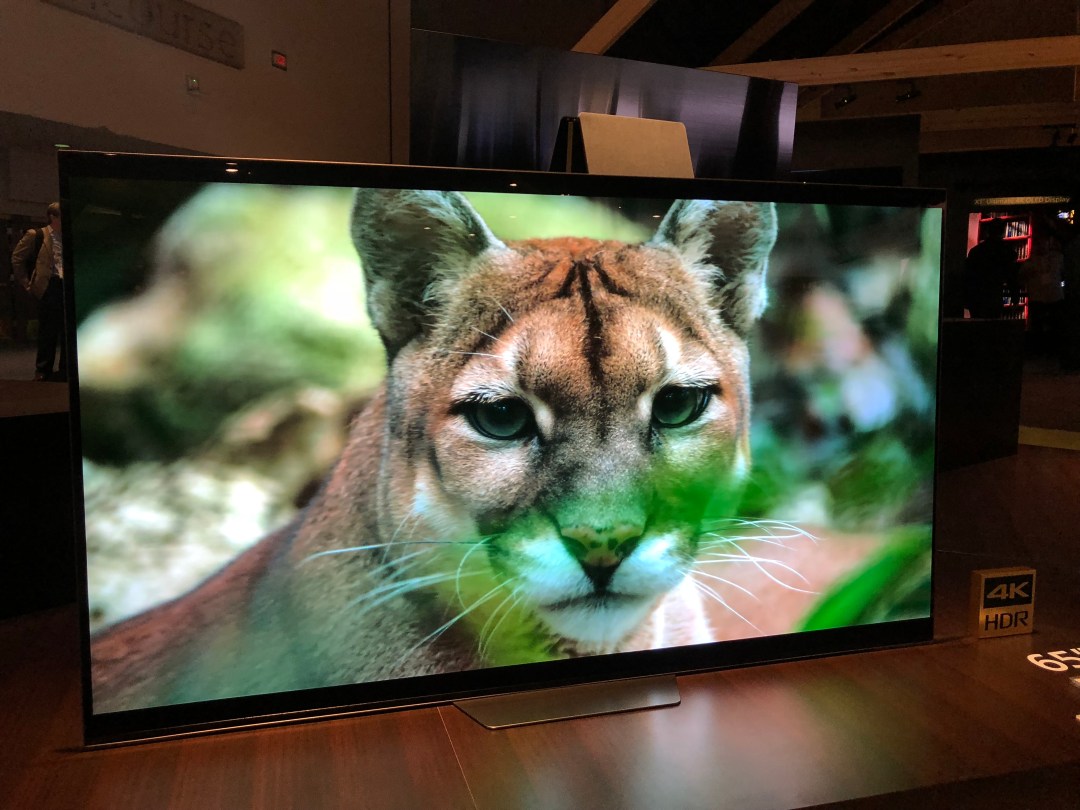 Sony's A1 OLED was one of our favourite TVs of last year, with just one sticking point: its £3500 starting price meant you needed a pretty sizeable budget to find a spot for it in your living room.
A year on, the company is adding a second 4K OLED to its line-up. The AF8 (or the A8F as it will be known stateside) will sit below the A1 but comes with plenty of the same smarts, an updated design and – most crucially – the hint of a lower price tag.
We got to take a first look at it on Sony's stand to see how it squares up to the increasingly hot OLED competition.
Design: practical makes perfect
While the A1's 'standless' design was nice to look at, it wasn't exactly the most practical.
Using a kickstand to prop it up from the back, it meant you needed a large rack to support the entire width of the screen – no mean feat if you opted for the 65in.
Sony has listened to the feedback and instead opted for a very low profile stand on the AF8 – it doesn't lift the screen up by much, but just enough to make it much easier to accommodate on smaller racks. It also means the screen doesn't have the slight backwards tilt of the A1 – not something that bothered us during testing but that some users found off-putting.
It looks like it could lend itself slightly better for wall mounting too. The A1's chunky speaker stand meant it stood quite proud from a wall when mounted – the AF8 looks like it might sit a little prettier. There's still a sizeable heft to the bottom part of the screen though, and unlike the A1 it has a more plastic-y finish too.
All of the ports are covered over by a discreet plastic panel though, to keep things looking tidy. The screen itself is as thin as you'd expect from OLED and from the front is near bezel-less, with no logos or branding to distract you from its picture performance. It'll be available in 55in and 65in.
Picture: a familiar face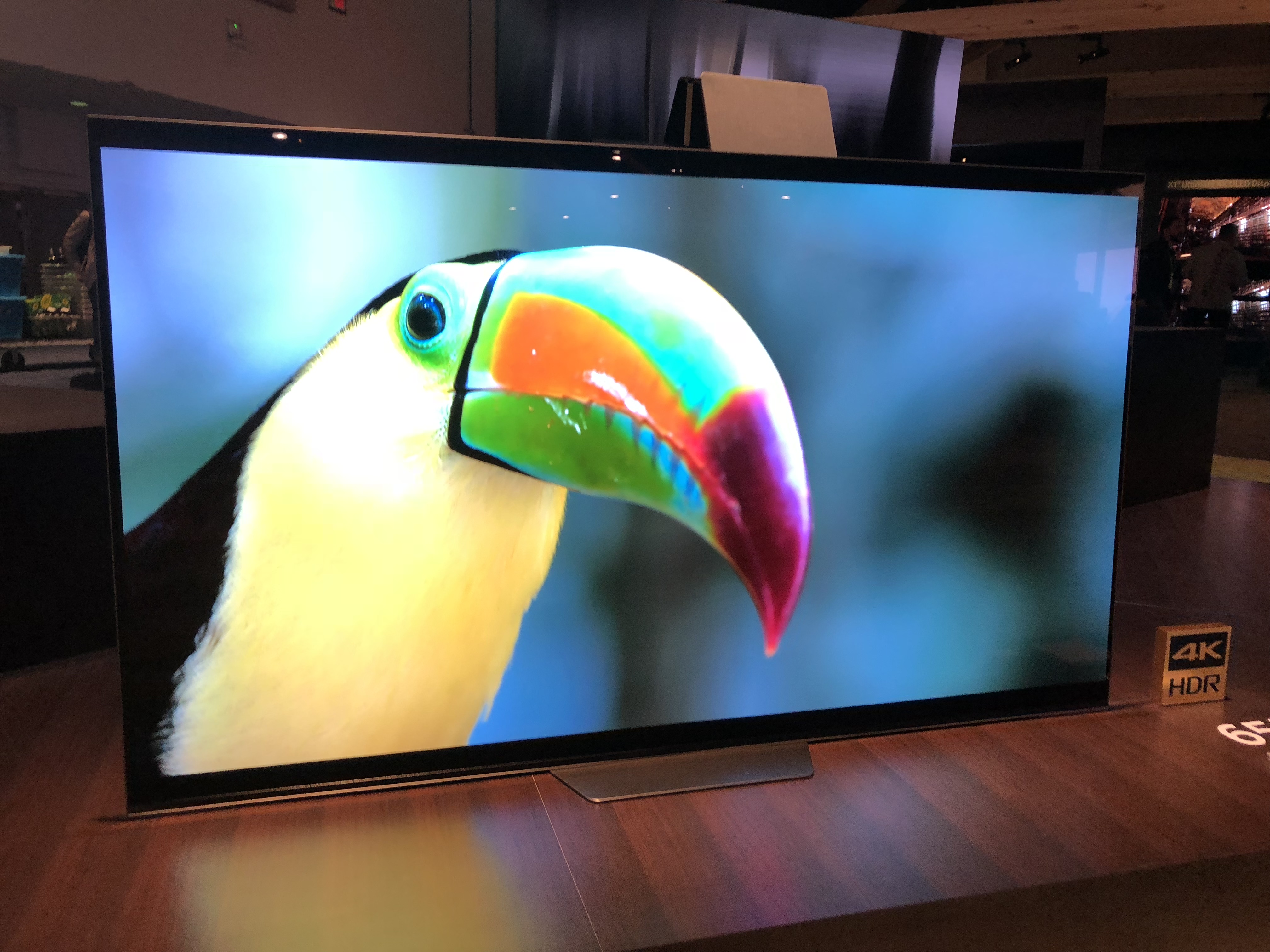 Sony has once again chosen to use an LG panel for the AF8's OLED display, which will be powered by Sony's X1 Extreme processor, the same one found in the A1 and Sony's flagship LCD screen, the ZD9.
That's good news from where we're standing – we found Sony's processing the one thing that set it apart from a lot of the competition last year, with the X1 Extreme delivering a better level of detail and more accurate noise reduction.
As you'd expect, the AF8 has a 4K UHD display, and offers support for HDR10 and HLG (hybrid log gamma) for handling HDR. Dolby Vision is also expected via a firmware update at some point in the year, but there's been no confirmation on whether we'll see support for Samsung and Panasonic's preferred HDR10+ format.
While we're still a bit light on the details of any other picture processing improvements or whether the panel used in the AF8 even differs from that in the A1, we can say that the performance we saw on the stand looked very close indeed.
The picture was bright and punchy, but also subtle, with a fantastic amount of detail and an expert handling of colour that looked as natural and insightful as that on the A1. Black levels were outstanding too, giving way to a strong contrast performance from the demo footage that was playing on loop, and viewing angles looked excellent too.
We'll only really be able to judge its abilities when we are able to test it in our own conditions and with a wider range of content, but from first impressions, the picture from the AF8 looks very promising indeed.
Sound quality: good vibrations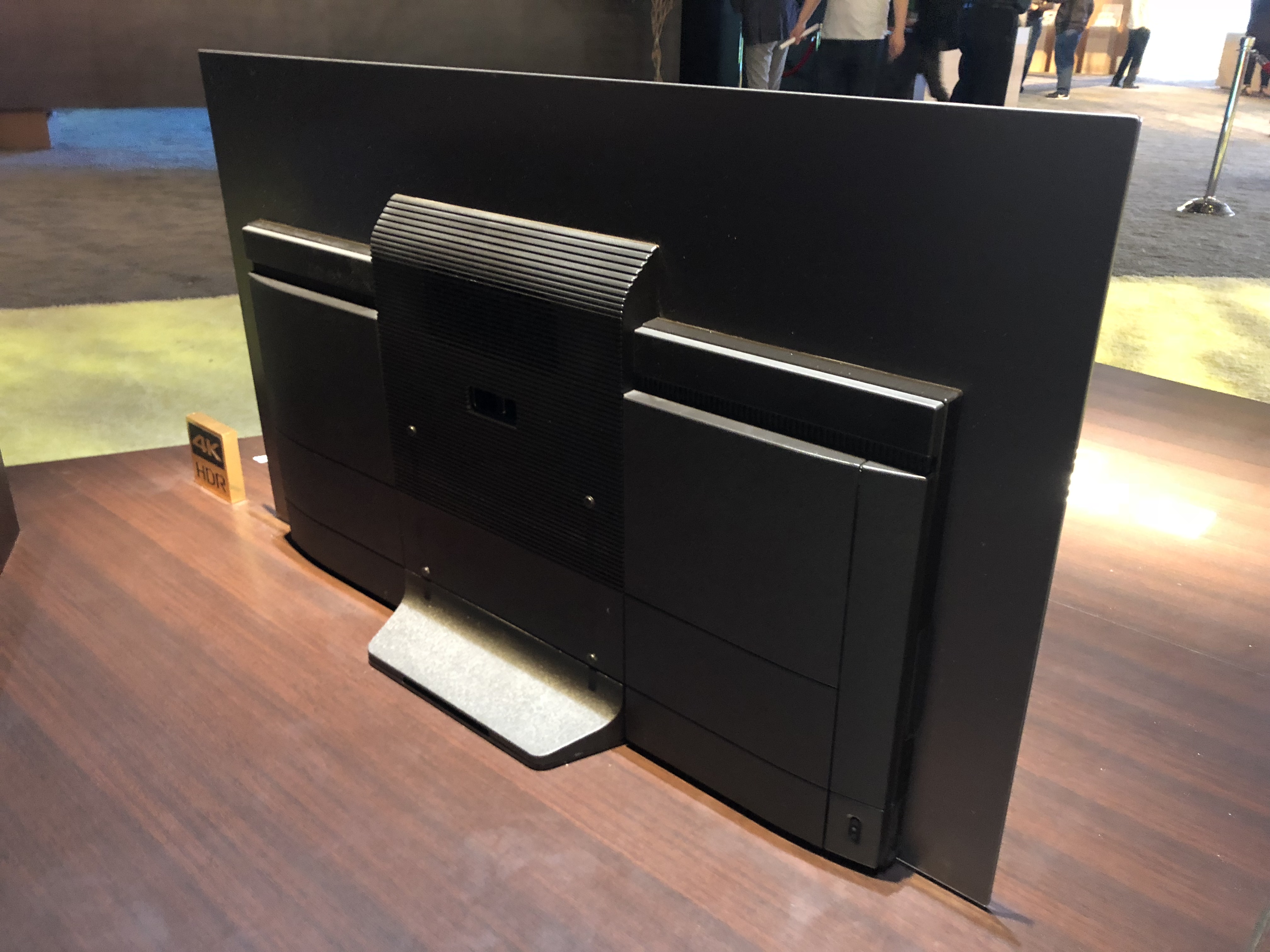 The AF8 borrows its sound knowhow from the A1 and its Acoustic Surface technology. This uses two actuators and a subwoofer placed behind the screen, which then vibrates and create the sound.
This aims not only to improve sound performance compared to conventional TV sound, but also to direct audio more effectively at the viewer.
We weren't able to hear this on the show floor as yet, but if we can expect anything like the A1, it'll be a bold addition the AF8.
Sony Bravia AF8 first impressions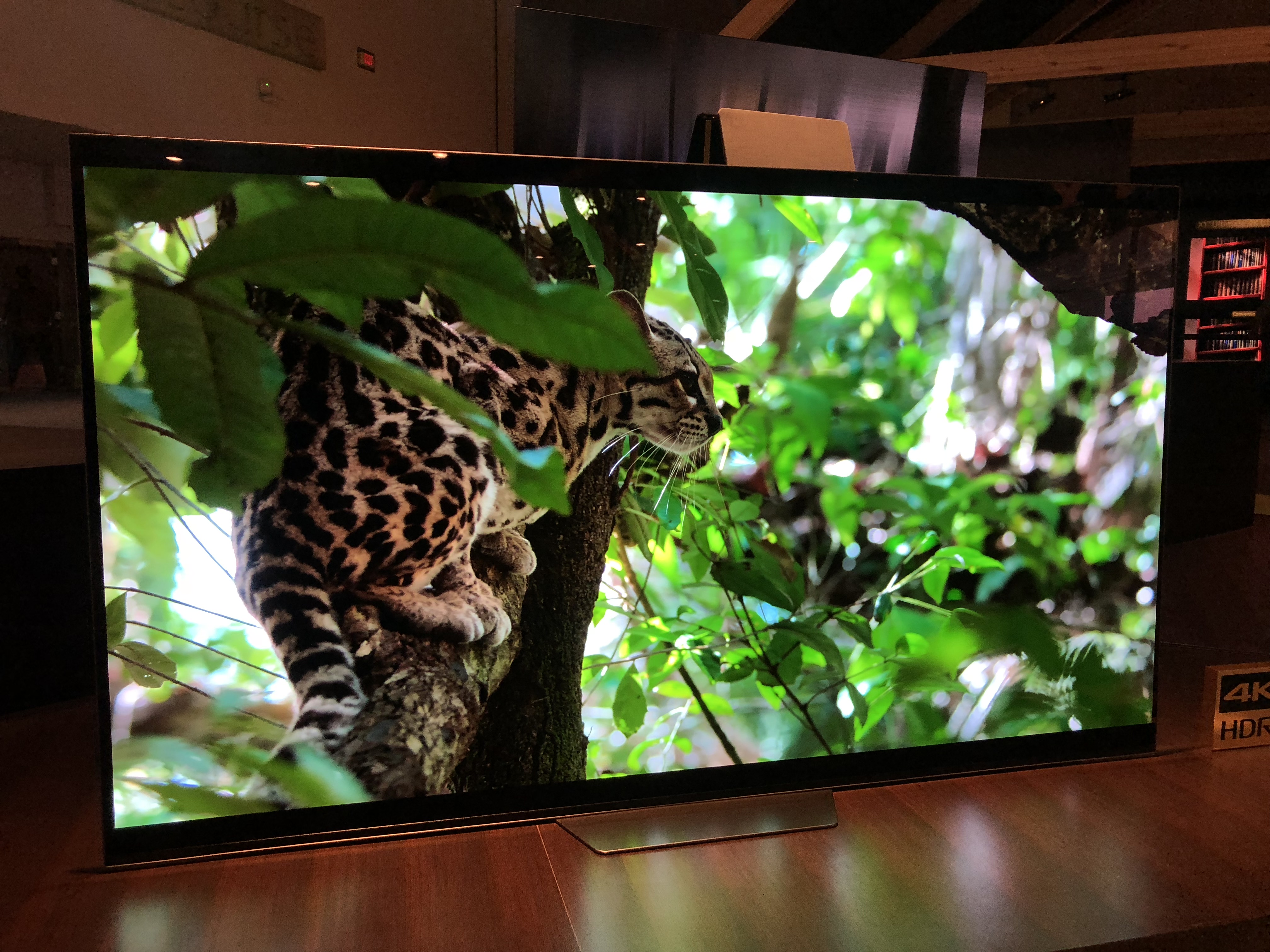 From a brief look on Sony's CES 2018 stand, the AF8 looks very promising indeed, offering what – on paper – looks to be everything we loved about the A1, but with a simplified design and an easier-to-swallow price tag.
How much lower that price will be, we don't know just yet. Plus there are still plenty of other questions to be answered too, including more in-depth details on the panel and any new picture processing, before its release in Spring 2018.
It'll also have some pretty tough competition to take on as ever, including new OLEDs from Panasonic and LG, and whatever QLED goodness Samsung is cooking up for 2018.
We'll update this page as soon as we hear back from Sony on any of our questions, but first impressions would certainly suggest Sony has another cracking OLED on its hands. We're just keeping our fingers crossed that we can afford it.