Sony PS5 DualSense Edge review: paddle up
A brilliantly customisable controller - but one that costs big bucks
The PS5's DualSense controller is already a pretty fine pad. It offers amazing haptic feedback, triggers that behave differently depending on how hard you squeeze 'em, and a microphone that somehow never stops surprising you when it barks out little noises mid-game. But while Sony's innovative controller has continued to impress us since the PS5 launched in 2020, it still can't rival the Xbox Elite controller for the customisability many hardcore gamers demand. Well, the DualSense Edge certainly can.
This all new pad is the first PlayStation controller of its kind. It might not look all that different to the vanilla DualSense at first glance, but get one in your hands and you'll find a host of high-performance features that will delight fans of twitchy shooters, or games where a bit of control tweaking can make the world of difference.
The DualSense Edge is definitely the most impressive PlayStation controller we've ever used, and we'd find it pretty hard to go back, but the bigger question is whether it can justify its rather eye-watering asking price.
Design: Same, but very different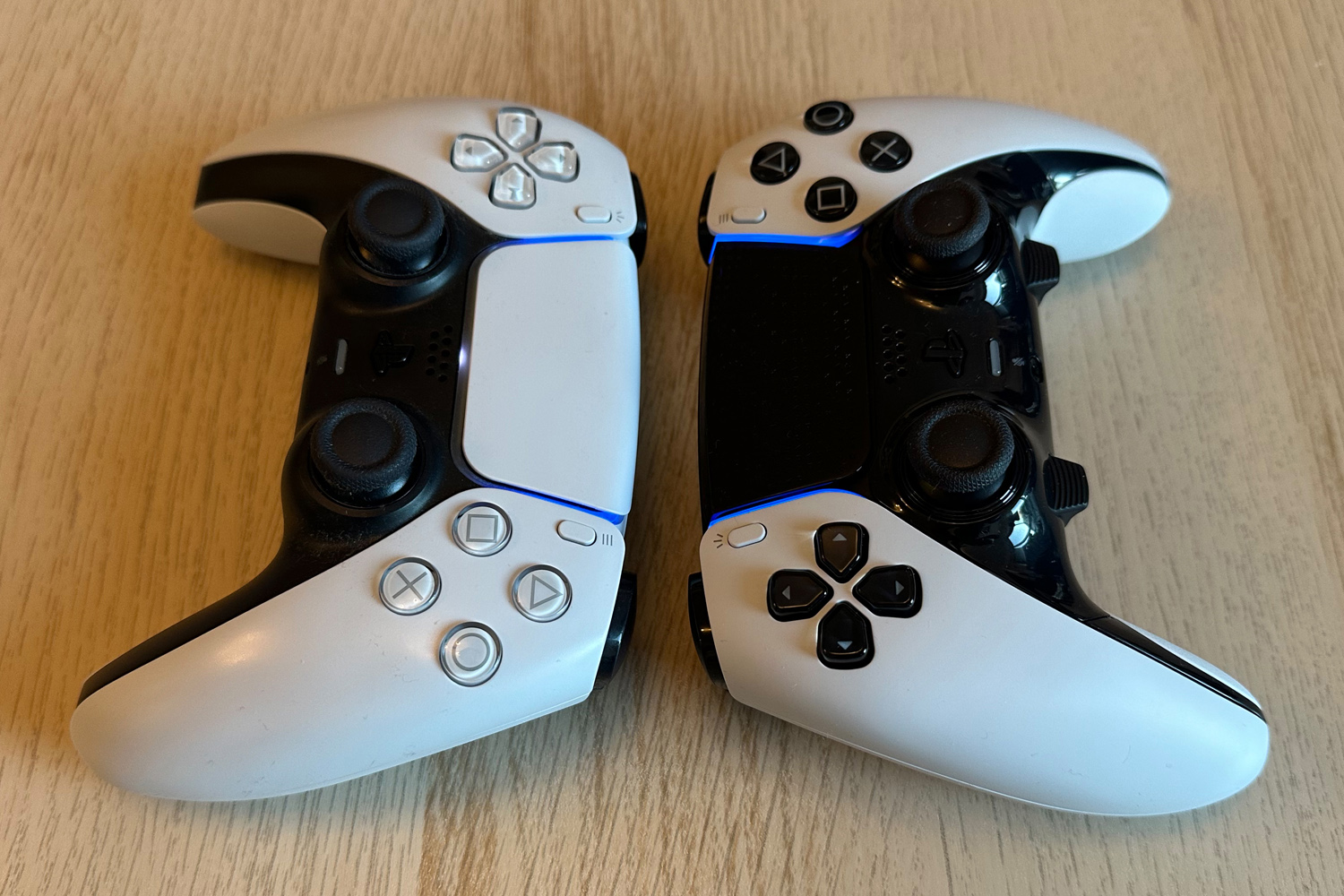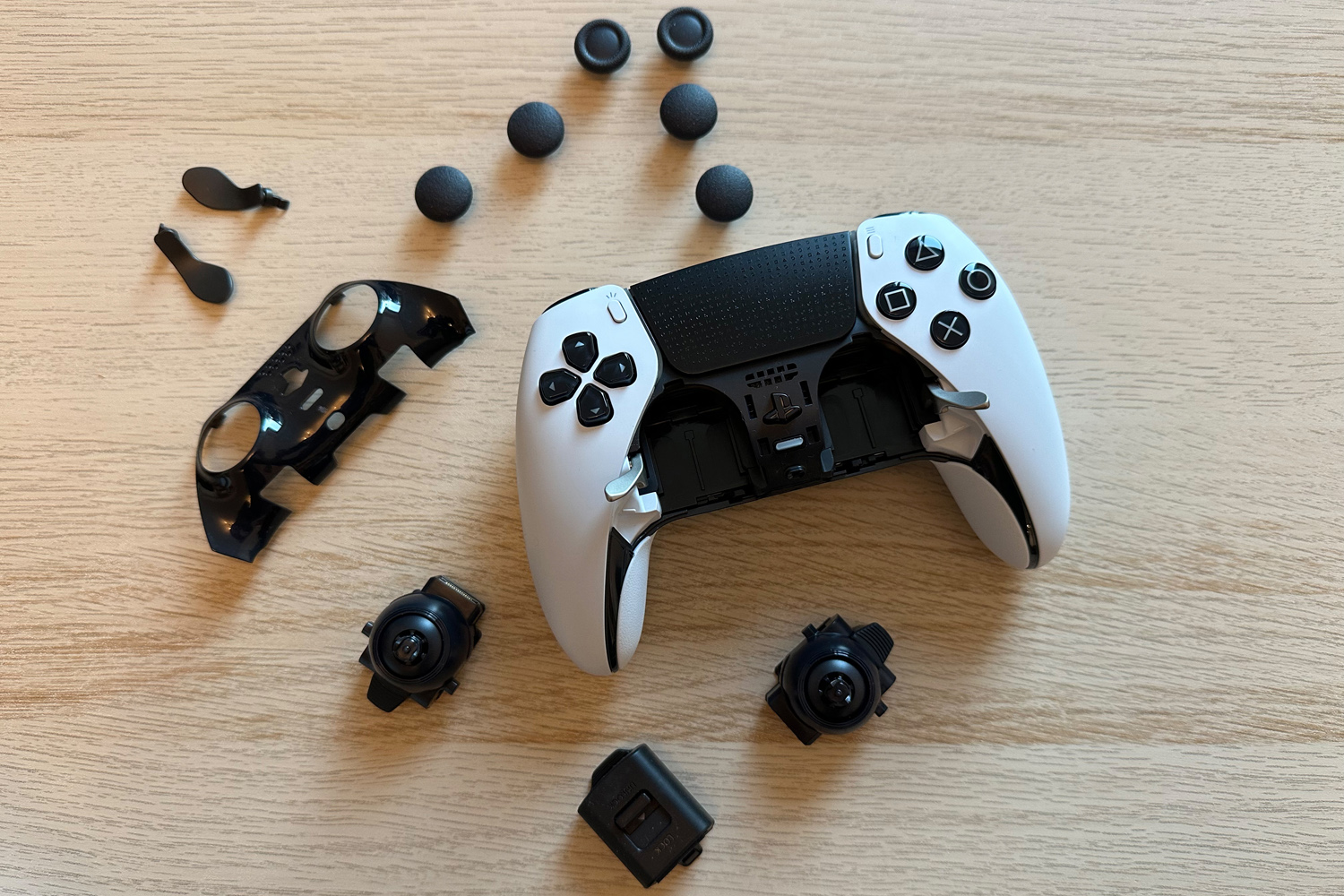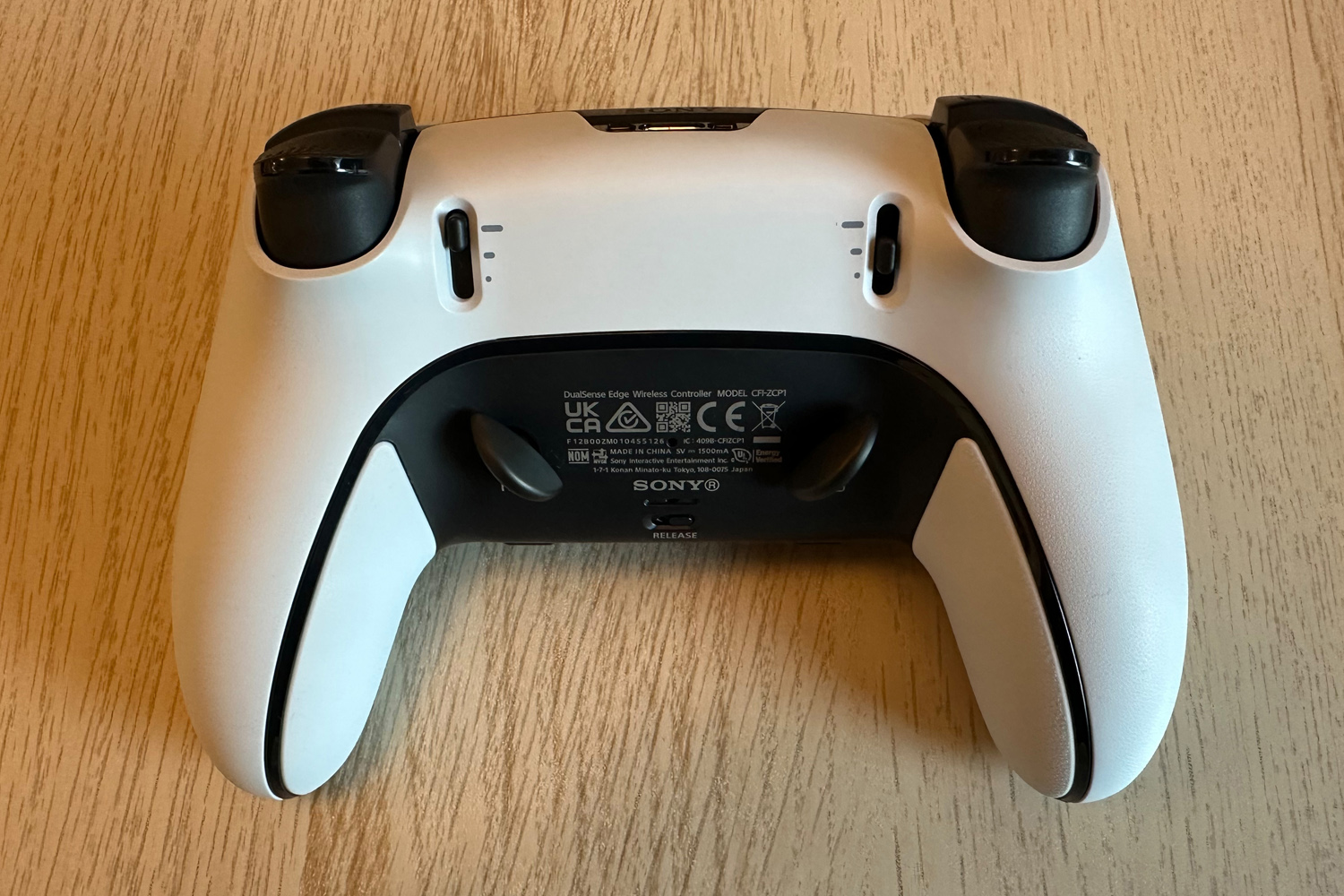 In terms of shape, dimensions and basic button layout, the DualSense Edge will be immediately familiar to anyone who has used a regular DualSense. Sony has wisely opted to keep the fundamentals the same. But standard DualSense owners will instantly notice the Edge's extra heft. Weighing in at 325g, the DualSense Edge is 45g heavier than its pack-in counterpart.
You'll also notice the face buttons and D-pad are now black, the grips are grippier, and tiny little PlayStation symbols now adorn the touchpad button and L2 and R2 triggers. All of these are nice premium touches that make the DualSense Edge feel like more of an upgrade, even if you could easily live without them.
More significant additions are the two function buttons that stick out underneath the thumbsticks, the adjustable levers next to the triggers, and the back paddles (of which you get two sets included) that attach to the rear of the controller.
The DualSense Edge also has interchangeable thumbstick caps, with two additional sets included. You can swap in a new pair simply by pulling the currently installed ones out and clicking the replacements in. Doing so with your new £200+ controller is a bit scary the first time, but we read the instructions multiple times and that is indeed what you're supposed to do. You can also replace entire thumbstick modules if they stop working properly by flicking a switch on the back, which releases the mechanism holding them in place. You get one extra module included.
The DualSense Edge comes in a pleasingly hardy white case, and you can thread the USB cable through to charge the controller while it's inside. A little plastic connector is also included, which when attached will lock the charging cable in place so no clumsy feet can yank it out.
Features: Play your way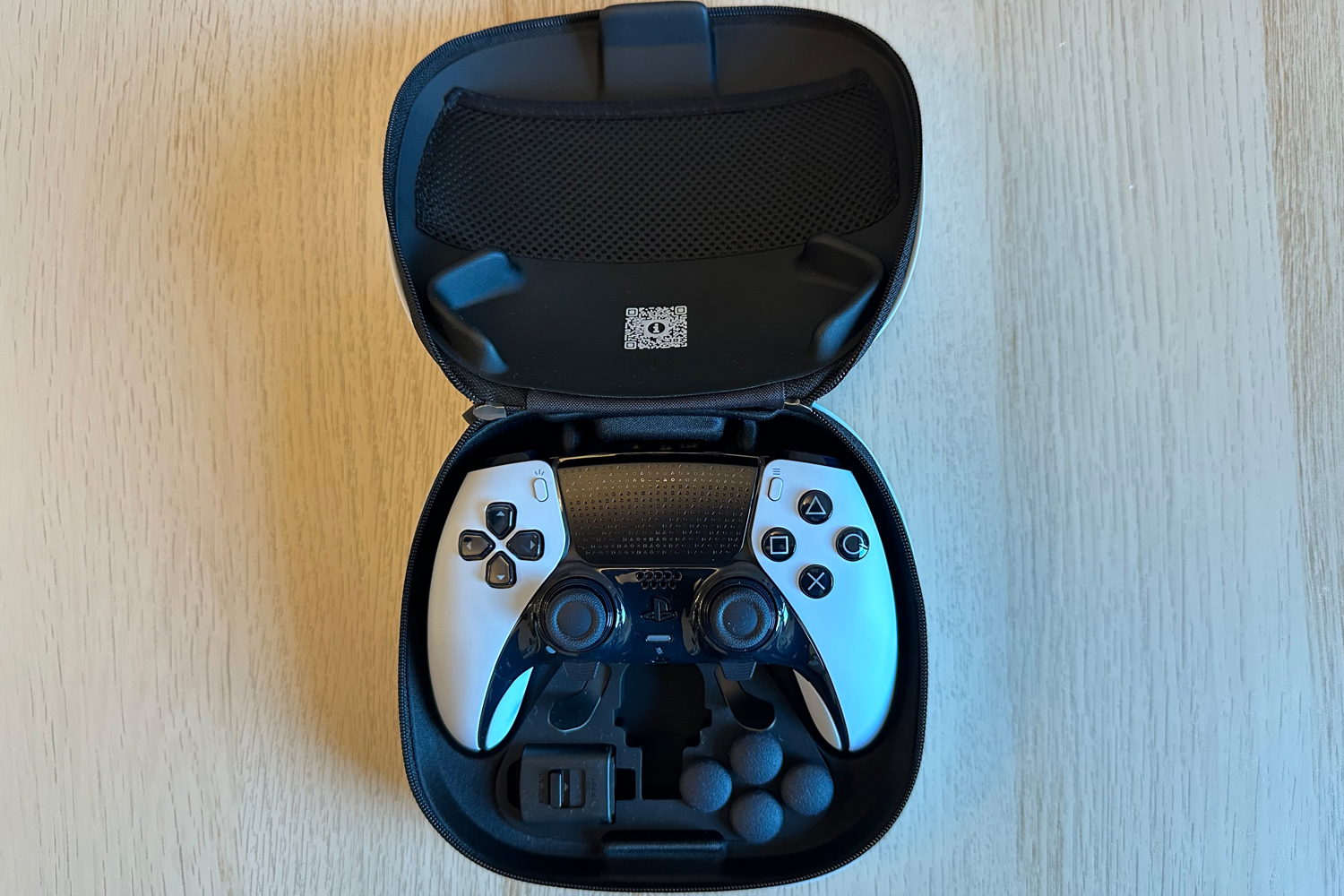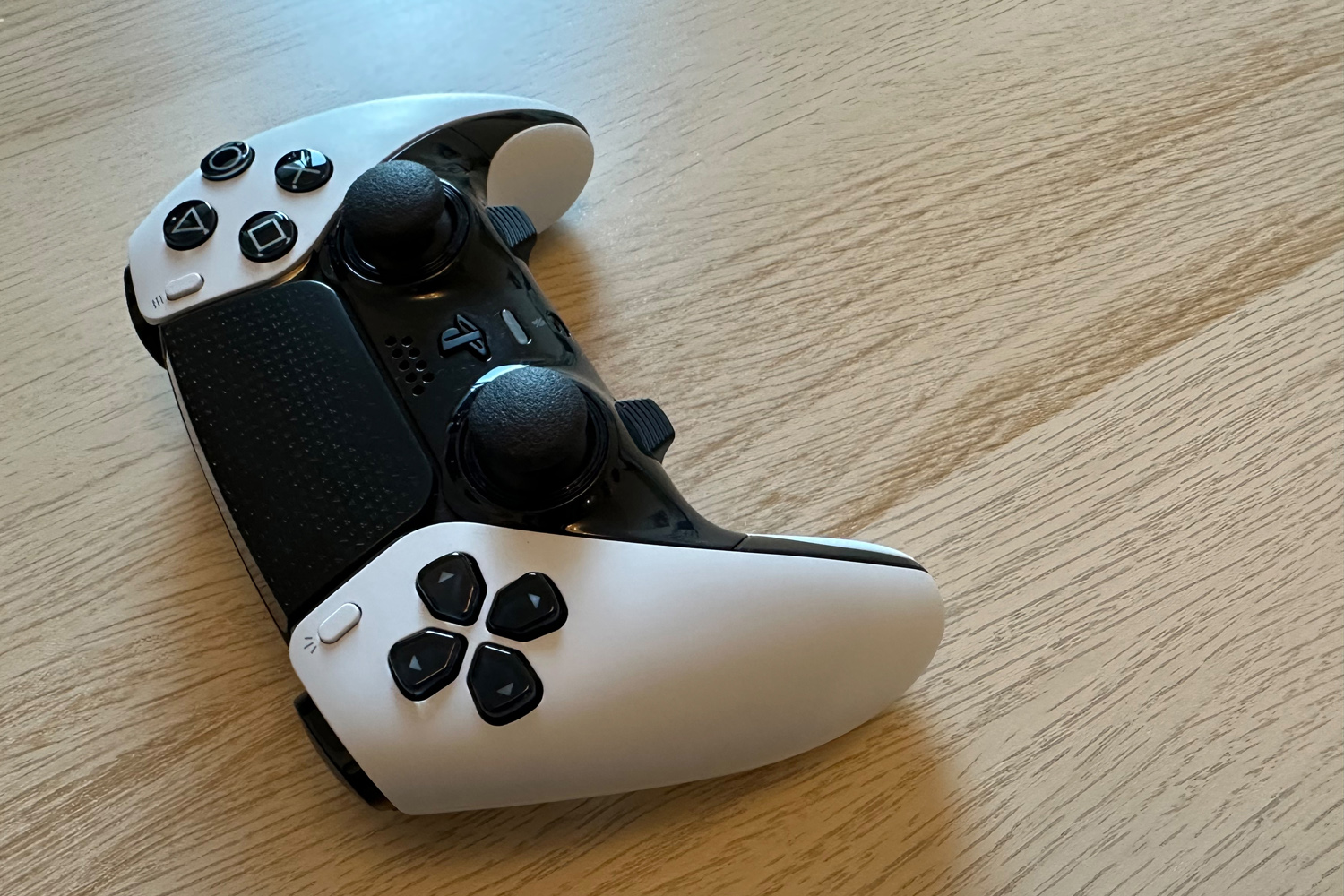 Upon connecting the DualSense Edge to your PS5 for the first time you'll automatically be taken to a handy virtual tour of its various features, of which there are quite a few. Let's start with custom profiles, which you can create and edit from the DualSense Edge's dedicated sub-menu in the console settings.
Custom profiles allow you to remap any buttons you like (and assign functions to the two back paddles in need of work), as well as adjust stick sensitivity, the deadzones of both the sticks and triggers, and the intensity of controller vibrations and trigger effects. An on-screen graphic makes it easy to see what you're changing and how the DualSense Edge will respond to your fine-tuned inputs.
Up to four custom profiles can be assigned by holding down one of the Fn buttons, so you don't even need to pause your game to switch to a different profile. Pro tip: holding down the Fn button with the options button takes you straight to your custom profiles, so you can quickly make any layout edits you want to in-game.
It's worth noting that if you assign L2 or R2 to a second button, the controller will disable their effects, which is also the case if you use the trigger stops. This isn't going to make a difference if you're playing older titles, but PS5 games often make clever use of the adaptive triggers, so bear it in mind.
Performance and battery life: Lead from the back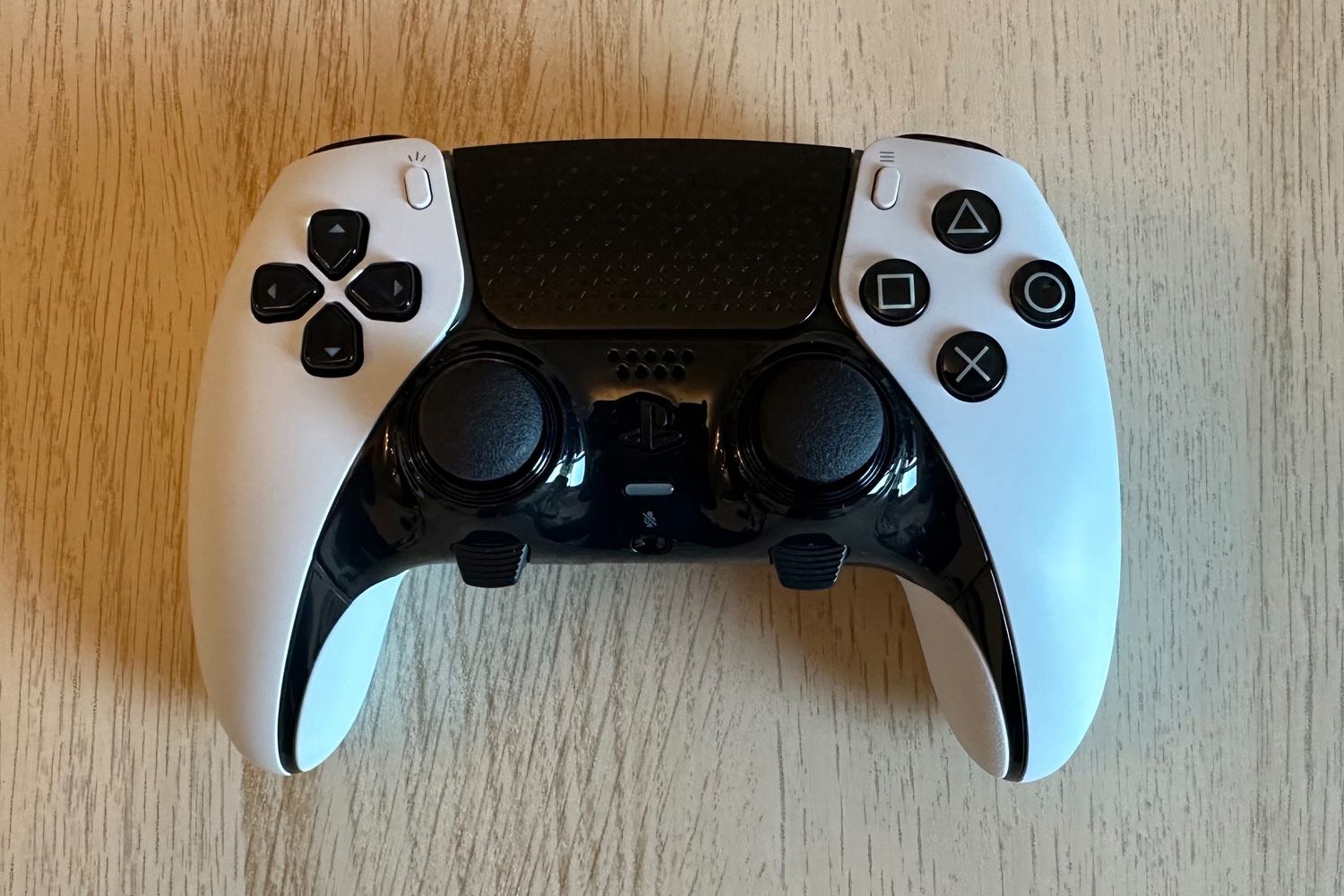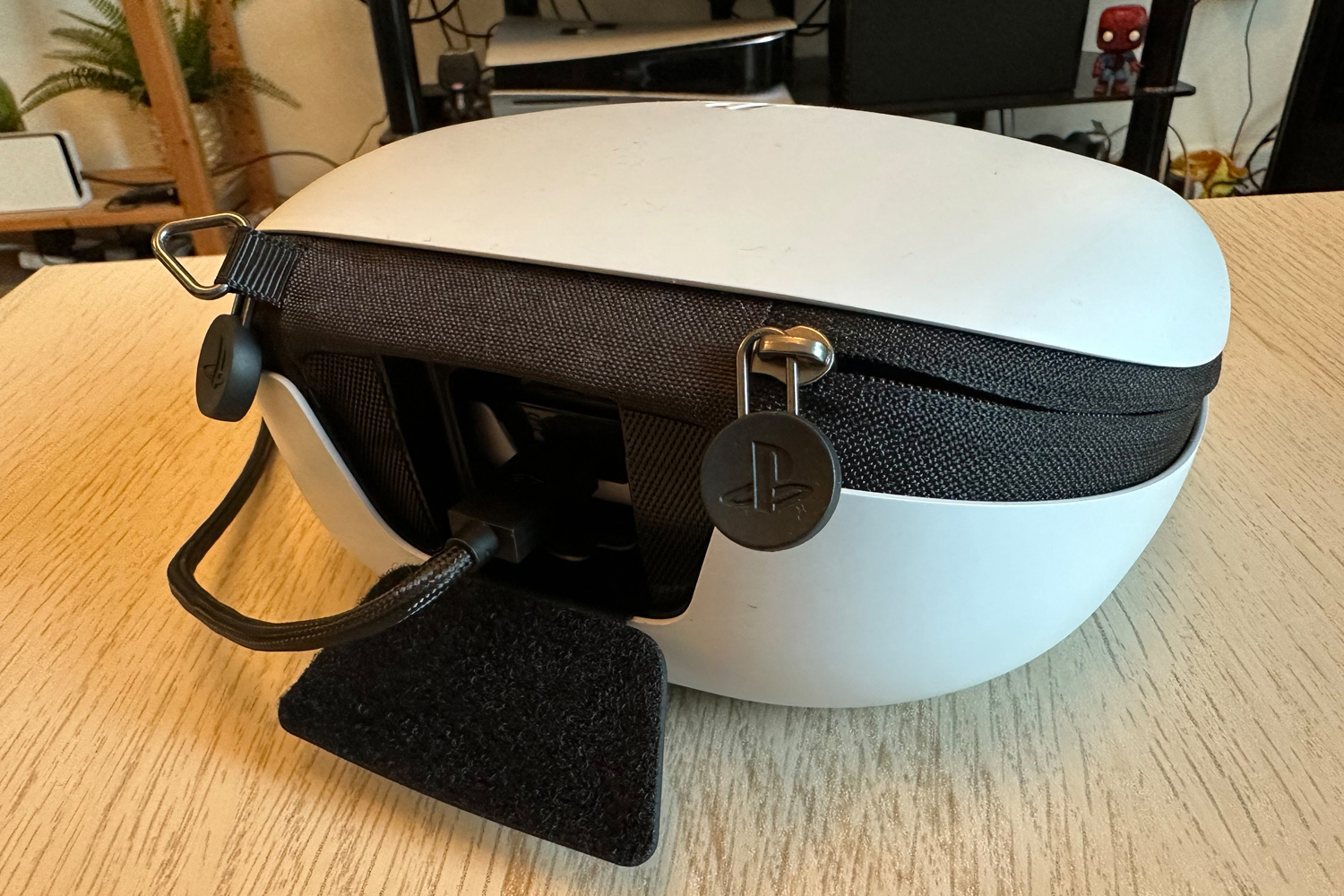 If you play a lot of competitive shooters, racing or fighting games, then you'll be grateful for the flexibility of the DualSense Edge's sticks, triggers and deadzones, with a range of sensitivity curves to choose from that could make all the difference in a match. Switching to the included high dome caps might also make you that bit more accurate when you're lining up a headshot. Again, because it's so fast and easy to access the customisation menu from a game, you're not put off from making quick changes on the fly. It's all very slick.
For us, though, the back paddles are the DualSense Edge's standout feature. A staple of any "pro" pad worth its thumbsticks, these additional buttons, which click into two grooves on the rear of the controller, can be assigned the function of any other button, which often makes for a more comfortable gaming experience.
In games such as God of War Raganarok and Rollerdrome we found that mapping the dodge-roll button to one of the back buttons allowed us to keep our fingers on both triggers for increased control during tense boss battles, while in Elden Ring the experience felt much smoother after assigning D-pad right to one back button, which switches weapons, and triangle to the other, which allowed us to summon more quickly. Experimenting with different setups that utilise the extra controls is where we've had the most fun, and without them a standard DualSense would feel a bit barebones now. We tended to find the half dome buttons were the most comfortable fit for our fingers, but you get a curved pair in the case as well.
The trigger stops are also a useful addition, allowing you to fire or use a weapon faster if you choose the setting with the least travel. We're not so keen on the alternative thumb caps included with the controller kit, even if they are a throwback to PlayStation pads of old. The standard DualSense sticks are the ones we'd choose for nearly all games.
Unfortunately, all this additional functionality and modular longevity does come with a fairly significant tradeoff: battery life. The original DualSense's battery life is rated at between 10-15 hours but we often feel like we're lucky to hit even the lower end of that. Not only does the far more expensive DualSense Edge fail to improve on the standard pad's less than brilliant battery life, but it's noticeably worse. We'd optimistically estimate you'll get just over eight hours of juice on a full charge, which is a bit awkward next to the DualSense, and comically embarrassing next to the 40-hour(ish) Xbox Elite Wireless Controller 2. Chances are that if you've already grown used to regularly charging the DualSense then you won't be too fussed by having to do the same with the Edge, but for £200 we think we can be forgiven for expecting better.
DualSense Edge verdict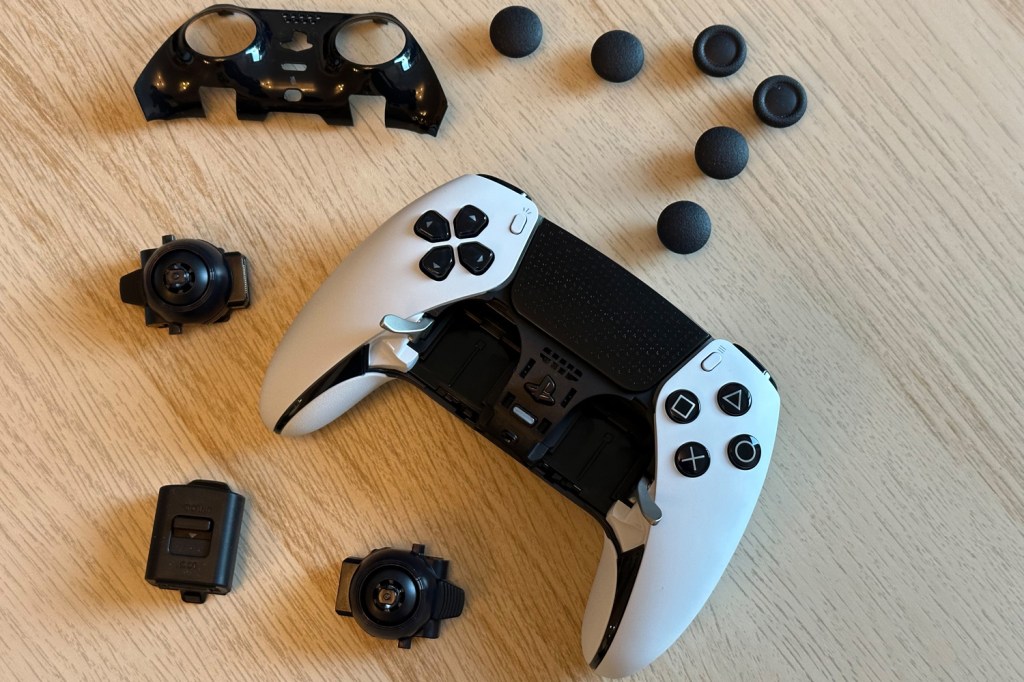 If you absolutely have to have the very best accessories for your consoles then you'll probably have already made up your mind on the DualSense Edge, despite its high price and shortcomings. Everything that makes the standard pad great, from its subtle haptics to the nifty triggers and motion controls, is lifted over to this premium controller and then built upon with an extensive suite of customisation options and swappable parts.
If you're on the fence, though, you'll need to ask yourself how important features like on-the-fly profile switching and adjustable thumbstick deadzones are to you. Do you play a lot of Warzone or Gran Turismo 7 online? The DualSense Edge may well give you the, well, edge, but for everyone else this feels like a very nice-to-have accessory rather than an essential PS5 add-on.
Those back paddles sure are nice, though.
Stuff Says…
Expensive and very much lacking in the battery department, but the DualSense Edge is an upgrade on an already amazing controller that you can now really make your own.
Good Stuff
Back paddles are great
Innovative function buttons
Fast and slick customisation
Modular build means it'll last longer
Bad Stuff
Bang average battery life
Heavier than the DualSense
Costs nearly half as much as a PS5