Sony Ericsson Xperia Arc review
Can the ultra-slim Xperia Arc put Sony Ericsson back among the Android leading pack?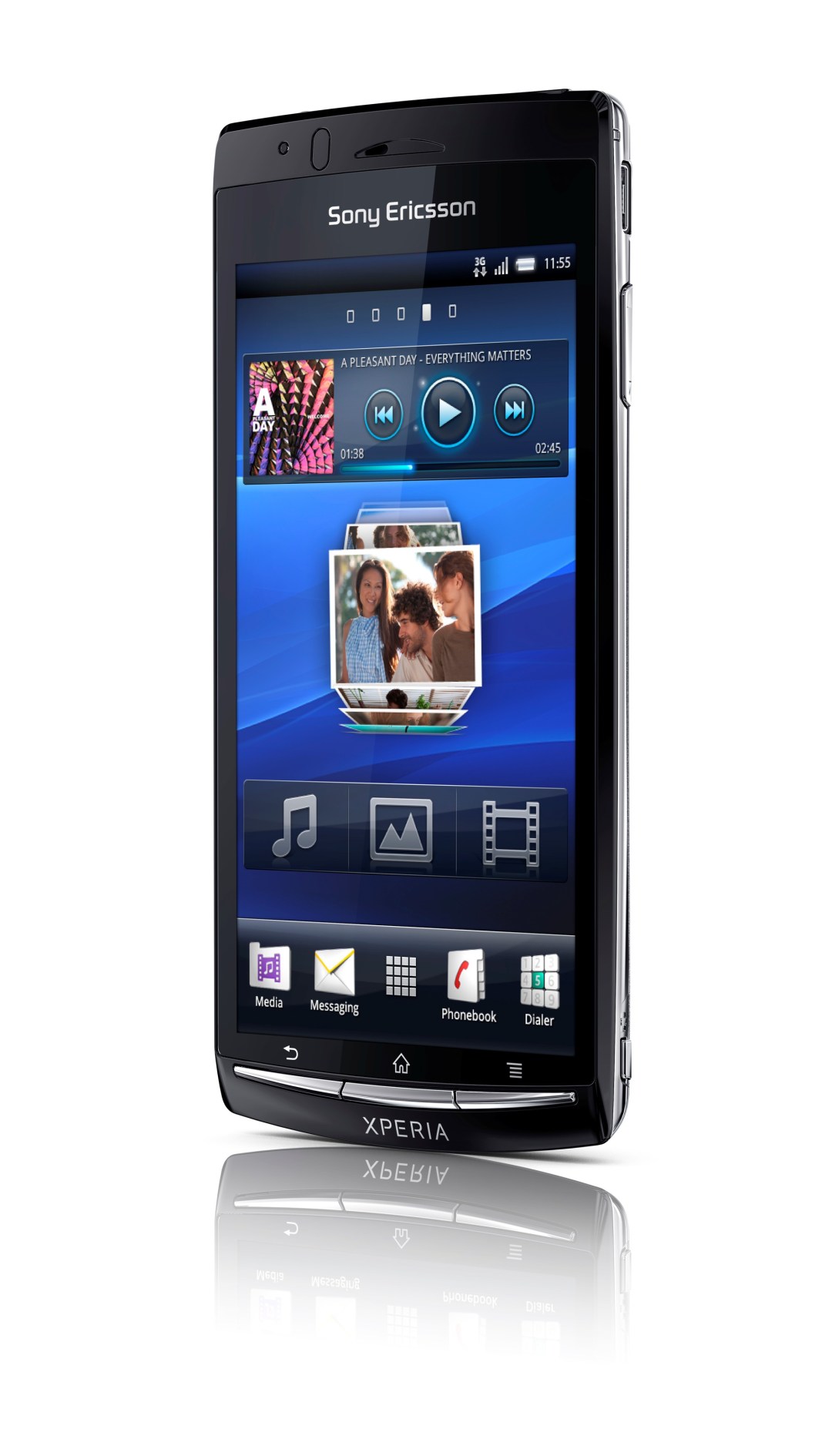 Until now, Sony Ericsson's flagship Android smartphone was the alarmingly under-powered Xperia X10, running on version 2.1 of the OS and only recently updated with multi-touch.
That leaves the new Xperia Arc with a lot of ground to make up, but fortunately it's up to the challenge. There's the latest 2.3 Gingerbread OS, a seriously slim profile and Sony's picture-enhancing Mobile Bravia Engine software for photo and video playback.
Slim curves
The Xperia Arc gets its moniker from its gently concave backbone. At its thinnest point it measures a mere 8.7mm, making it one of the sleekest smartphones around and a pleasure to handle. However, Sony Ericsson's claim of premium materials doesn't ring true; its overly plastic battery cover gives it a cheap look.
The 4.2in screen is a comfortable size for watching video, and the display is fitted closer to the glass than usual which helps maintain high brightness and contrast levels. Switch on that Bravia Engine when playing movies or viewing photos and things get sharper and punchier still.
For a smartphone trumpeted as an expert in video and imaging, the 8.1MP camera is seriously bereft of compelling photos mods and effects. Scene recognition mode is handy but is slow to automatically detect and adjust, especially when moving in for macro close-ups (manual mode removes the hit and miss element). The small dedicated shutter key is also a little stiff and requires a firm press; not ideal when trying to keep a steady hand.
Despite these niggles the Arc is capable of taking great shots that stand up to printing at large sizes, thanks to the Exmor R mobile sensor that's based on tech from Sony's dedicated cameras. Its heightened light sensitivity means the camera performs brilliantly in gloomy conditions without the aid of the variable LED flash. Photos generally display strong bold colours with sharp detail and striking definition.
The 720p HD video quality is equally accomplished, with an alert continuous autofocus and consistent 30 frames-per-second rate. Unsurprisingly there are traces of occasional digital blocking but it still delivers very pleasing and watchable results. There's also an HDMI port (and supplied cable) for hooking up to a TV.
Social media app
Sony Eric's own social media app, Timescape, was laggy on previous Xperia Android handsets. On the Arc its index card carousel design remains but it's more streamlined and responsive, and better for skimming through messages quickly. Rather annoyingly you still need to tap into the Facebook and Twitter apps when replying directly.
Fortunately, the flawed Mediascape app from previous handsets has been ditched in favour of a dedicated music player and photo gallery. Ten equaliser modes are on hand to boost and adapt the already dynamic and highly listenable sound. However, the lack cover art browsing is disappointing while the side-mounted 3.5mm socket isn't best positioned for docking in the trouser pocket.
Flexible user-interface
As on the iPhone, folders can be created on the homescreen by dragging an icon onto another, while a prolonged press on main menu icons gets them jiggling so you can rearranged the order. On top of that there are options to sort apps by alphabetical order, most used and recently installed, plus a number of other useful customisation options.
The Xperia Arc is easily Sony Ericsson's finest Android smartphone yet. A few foibles and less than solid build hold it back from true greatness, but it's still a top-class imaging and video-centric smartie.