Sony Ericsson Xperia X8 review
The Sony Ericsson X8 Xperia is aimed at the Android smartphone neophyte. But it is up to scratch compared to its mid-range rivals?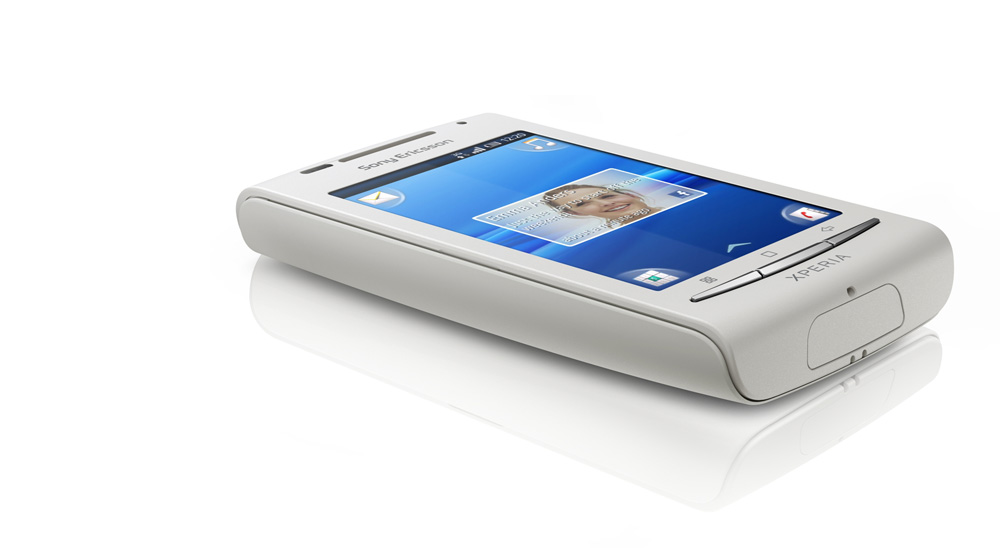 Before now Sony Ericsson's Xperia Android smartphone series came in just two sizes: X10 Mini and Mini Pro small and large with the flagship X10. Anyone wanting something in between was left to look elsewhere. Thankfully, the Japanese Scandinavia outfit has finally plugged this size gap with the lower mid-range and compact Xperia X8.
Worryingly, for the X8, it's up against some stiff competition at this level, most notably from the likes of the LG Optimus One, the HTC Wildfire and the Samsung Galaxy Portal. Exclusive to O2 and £130 on prepay it does under cut these rivals by around 30 to 40 quid but is it worth saving the pennies and taking the slightly cheaper option?
Plastic fantastic
The X8 doesn't make an encouraging start. Its frame is carved head-to-toe from creaking plastic that although makes it very lightweight and pocket-friendly, feels cheap and nasty. Its rivals are already one up when it comes to build quality.
Although it boasts a larger 3in capacitive touchscreen than its 2.55in toting X10 Mini stablemates, Sony Ericsson has nevertheless still ported its specially tailored UI for small screens. Its works well in some cases, especially with the four customisable corner icons on the homescreens, but there's only space for one widget per homescreen, seriously restricting personalisation.
Up until this month the X8 was languishing on Android 1.6 but a new 2.1 upgrade now gives it an air of respectability. Yet even despite this recent OS boost, its still feels a little dated next to the out-of-the box Android 2.2 sporting LG Optimus One and news of the of Android 2.3 Gingerbread enhancement.
No multi-touch
Unfortunately, the 2.1 update doesn't bring support for Flash video or multi-touch. It's not ideal but doesn't hamper the web browsing experience too much with a double tap delivering maximum zoom or onscreen icons offering greater control. The overall touchscreen performance is generally responsive, accepting most prods and swipes but we found extra pressure is needed when tapping out messages on the virtual keyboard.
Sony Ericsson Timescape app is neat way of gathering all your social networking correspondence, messages and missed calls under one roof. The carousel index card arrangement is ace for flicking through at a glance but it's prone to lag on occasion while for reading longer missive and replying, more in the case of Facebook and Twitter, you have to hop online instead of staying within the app.
With its Cyber-shot pedigree, Sony Ericsson has traditionally fashioned strong camera phones, but the X8's fixed focus 3MP snapper is a big letdown. With a steady hand and good light, it takes decent enough snaps for posting online to various SN website but with no flash and a handful of scene modes, don't expect great results in low-light and indoor environments.
The Xperia X8 is a solid enough Android handset and first time smartphone buyers might want to have a shufti. However, hand over a little extra cash and the LG Optimus One et al deliver a superior performance at this level.
More like this: Sony Ericsson K530i review