Sony KD-55A1 review
Sony's first attempt at OLED is a stunning all-rounder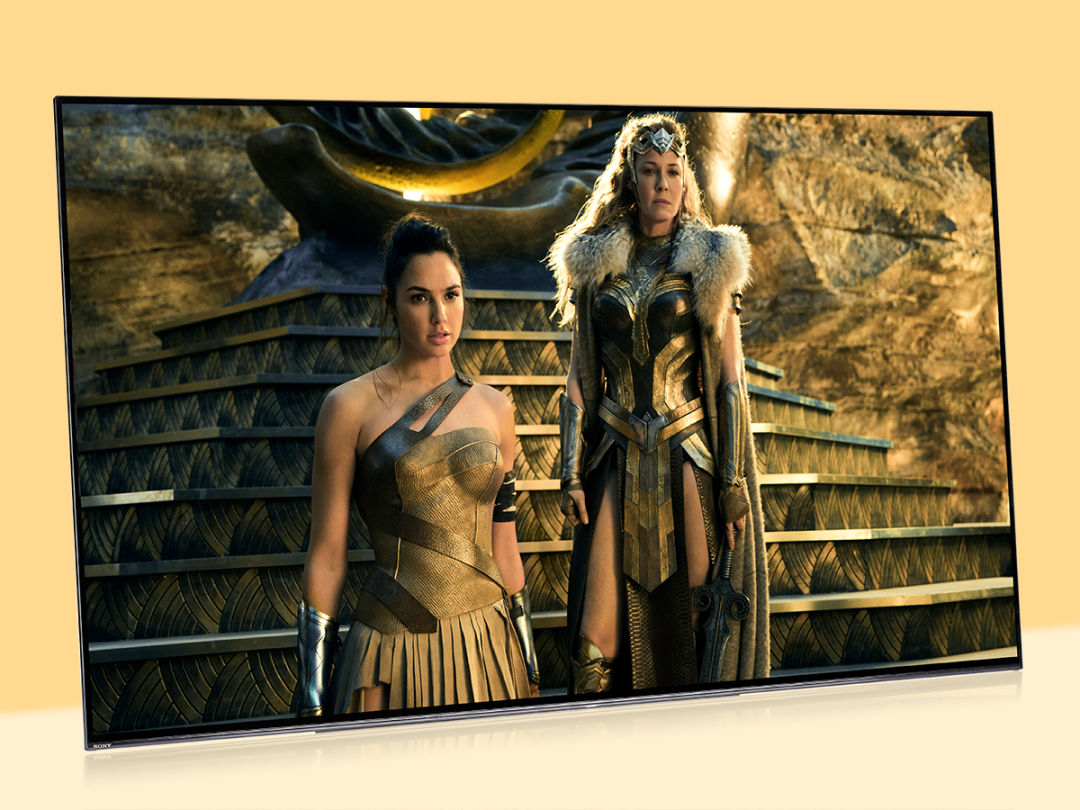 Remember the kid at school that was just good at stuff? Sailed through their exams without worry, made every sports team starting line-up and was annoyingly likeable with it? That kid is the Sony KD-55A1.
While many of its peers have been getting to grips with 4K OLED for a couple of years, this is Sony's first punt at the technology.
But if you were expecting its debut to come with some first-time nerves, think again. This set makes 4K OLED look easy.
Sony KD-55A1 design: Super-slim but no stand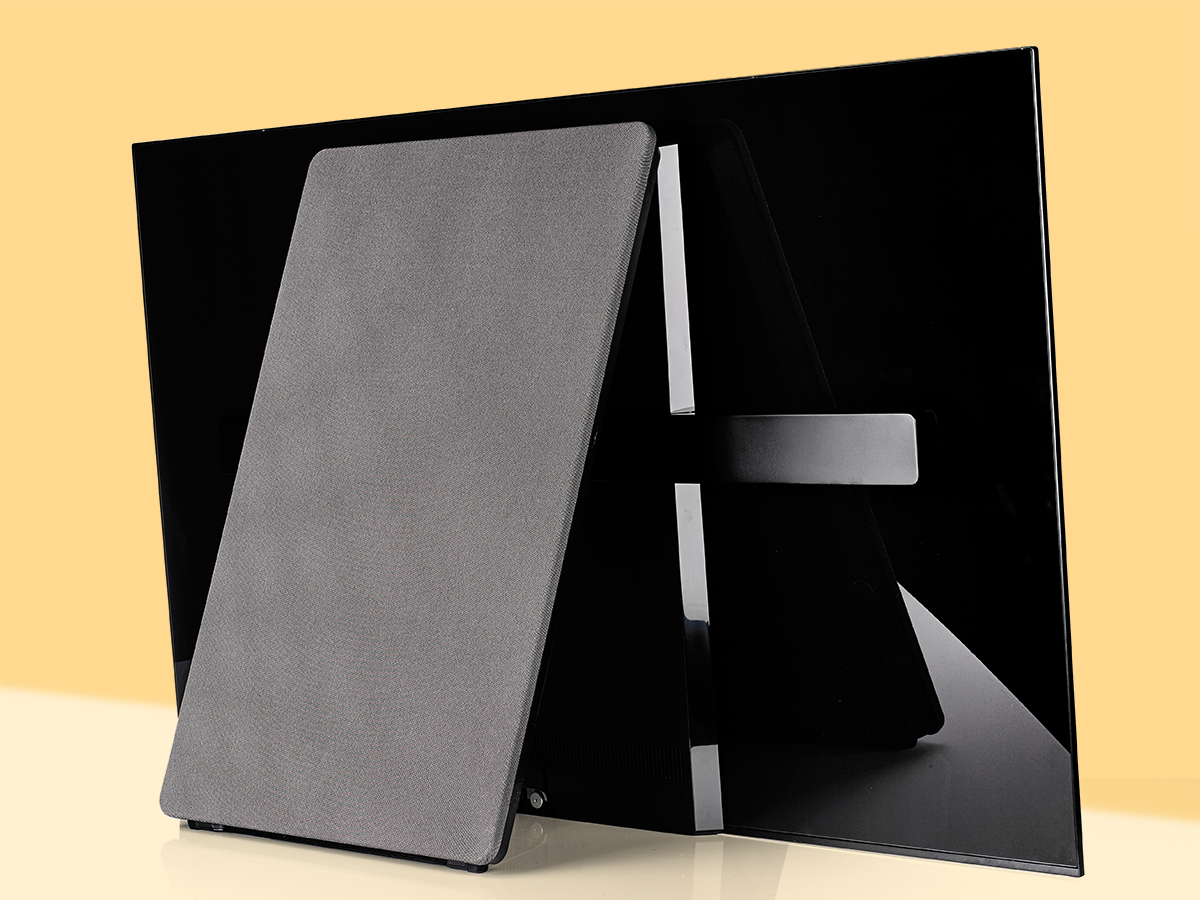 Sony's never been one to shy away from bold design, and for its first 4K OLED, it's really gone to town on the wow factor.
With the KD55-A1 though, its boldness lies in its minimalism. There's no stand here – the screen plonks straight down on top of your TV rack, so all there is facing you is the picture and its barely there bezel.
The trickery here lies around the back. The A1 uses a kickstand to prop it up, almost like a picture frame. This does mean it sits on a bit of a lean – about 5 degrees if you're measuring – but from the front, it's not noticeable unless you're looking for it.
That stand acts as more than just support for the TV too. Most of the brains of the set are built into the stand in order to keep the OLED screen as slim as it can be (which, for the record, is really, really slim). It's an optical illusion of sorts, and it works.
There are some things to bear in mind with this design though. With no stand to hold up such a big screen (our test sample is 55in, but it's also available in 65in), you're going to need a pretty large TV rack for it to sit neatly.
It stands sturdily enough that it would happily hang over the edges of something smaller, but we can't help but feel such a stunning design deserves better.
There's also wall mounting, of course, which the A1 is well equipped for too. Fold the kickstand down flat and use a standard VESA mount to get it on your wall – it'll stand a little proud compared to the likes of LG's Wallpaper W7, but it gives a rather nice suggestion that it's floating in mid-air.
Sony KD-55A1 picture: Stone cold stunner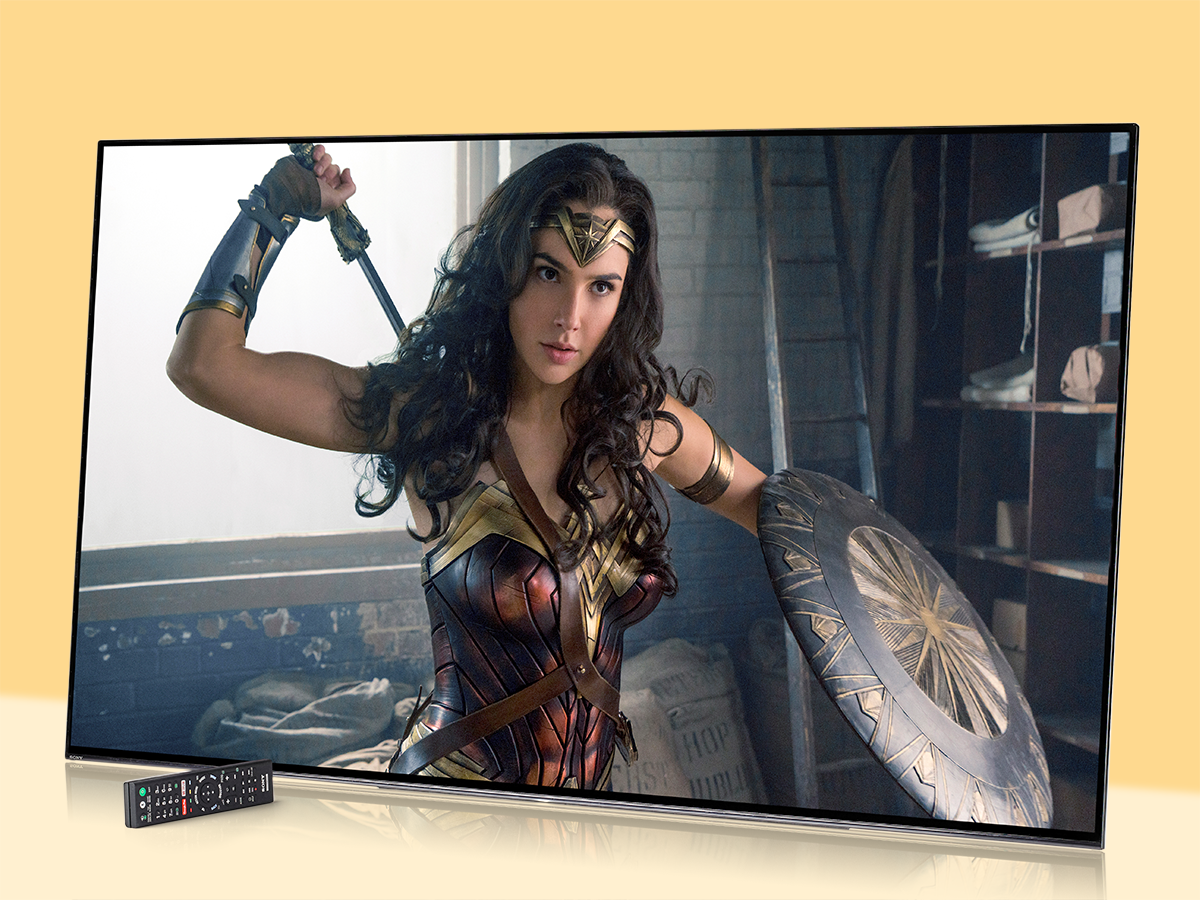 If you've ever seen OLED, you'll know why it's the future of telly. And 2017 feels like the year it's properly coming into its own. We've already seen some cracking sets this year, but for us the A1 sits at the top of the pile.