Sony Master Series ZG9 8K HDR LED hands-on review
With Sony now on board, let the battle of the 8K tellies commence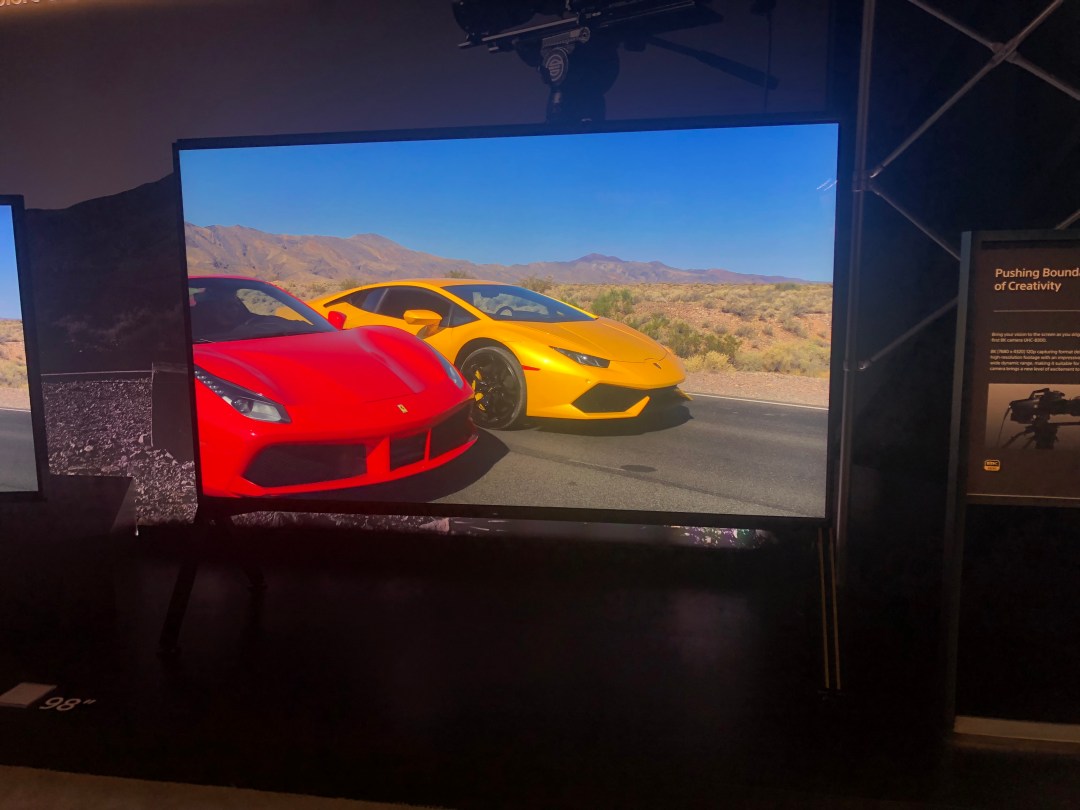 When the likes of Samsung and Sharp hauled their monstrous 8K TVs to Berlin for last year's IFA, Sony appeared to turn up its nose.
With the average household still getting its head around 4K, and there being precisely no readily available 8K content, is it all just a bit premature?
Well, we're no closer to 8K Stranger Things than we were back in summer, but predictably CES has seen 8K TV launches from even more of the big hitters, including Sony.
Like Samsung's offering, the Master Series ZG9 8K HDR LED TV goes big on upscaling, and will officially arrive in 85" and 98" variants at the end of this year. Sony, perhaps wisely, is remaining tight-lipped on price for the time being.
The question is, should you start saving? We got a first look at the TV in Sony's noisy CES booth.
Design: big is beautiful?
Walk into any electronics retailer and you'll be faced with an army of impossibly paper-thin 4K tellies.
When the ZG9 joins them at the end of 2019, it's going to stick it out like a sore thumb. By comparison, this thing is a hulking behemoth of a television.
First, the screen. Maxing out at 98″, this is one of the biggest 8K HDR sets on the market, and if you can't accommodate a cinema in your living room, the 85″ alternative is hardly miniature.
Peer behind the TV and you'll see a back so chunky it harks back to the days of the early widescreens. The bulk is there for a reason though, as it's required to house the ZG9's four front facing speakers and Backlight Master Drive backlighting tech, the innovation Sony first introduced back in 2016.
Completing the decidedly industrial aesthetic is the TV's stand, two very noticeable metal legs that poke out underneath. While they're perhaps necessary to support the ZG9's weight, we reckon they're going to be a marmite design feature. You can always wall mount it if they're an issue.
Features: A tale of upscale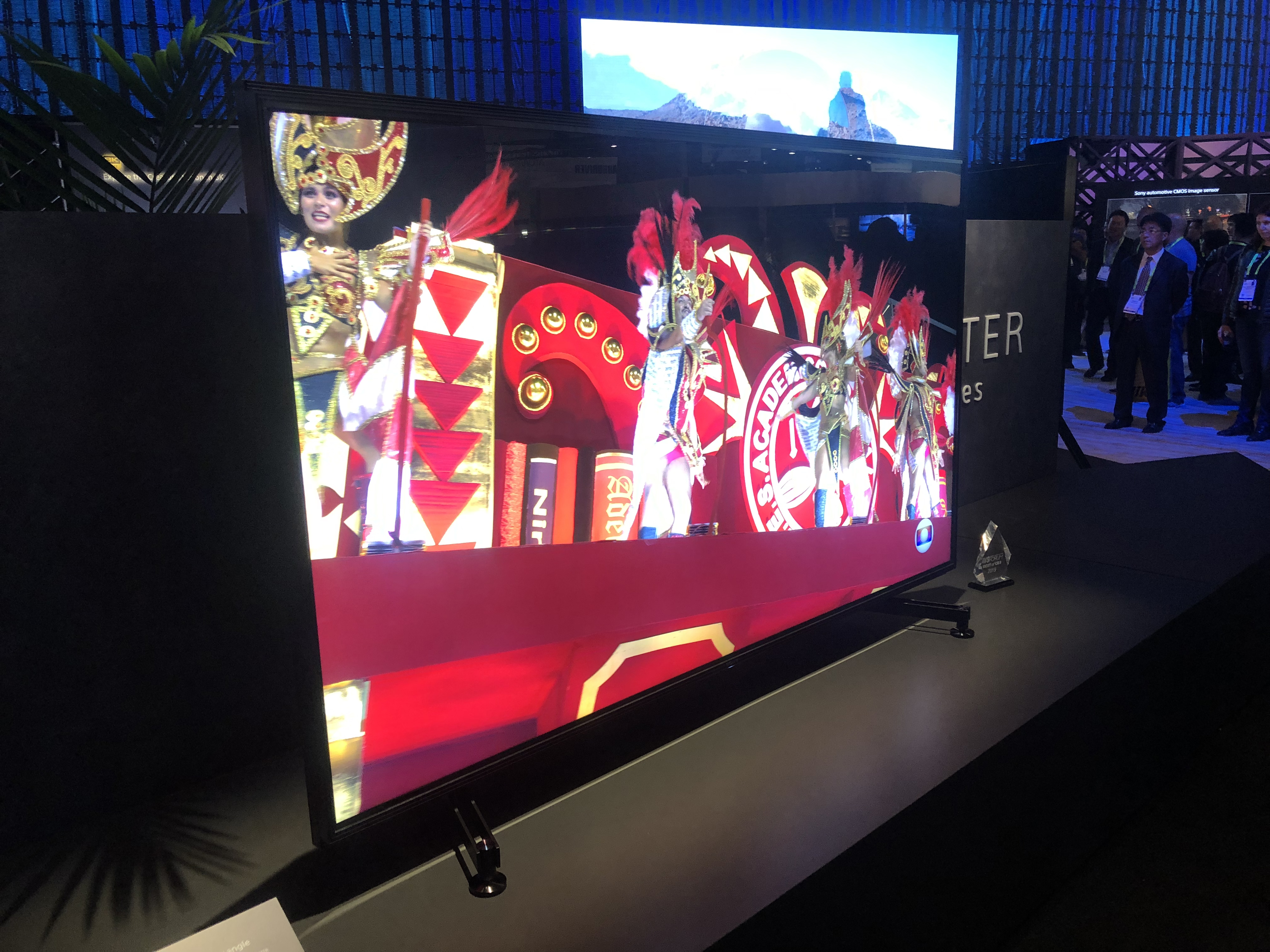 With nothing to watch in 8K (other than some astonishingly pretty test footage that makes us wish the tech world would get a move on), Sony, like its rivals, is turning its attention to upscaling.
The ZG9 pairs the already established Picture Processor X1 Ultimate (tweaked with an 8K-specific algorithm) with a new feature called 8K X-Reality Pro, which, according to a Sony rep we quizzed, pools from a database stuffed with 15 years' worth of content to upscale each object on screen to near 8K quality.
Looking at the upscaled 4K footage on display, it was hard to tell if Sony's TV is on a par with Samsung's 8K QLEDs, but that'll no doubt decide which of the early 8K sets reigns supreme.
The ZG9 employs Sony's proprietary Backlight Master Drive (as good a name now as it was when it was first announced), which means it uses an ultra-dense bed of independently lit LEDs, eliminating blotchy, undefined images.
Happily, the Netflix Calibrated Mode which made its debut on the last round Master Series TVs is also on board here.
Performance: 8K, but not today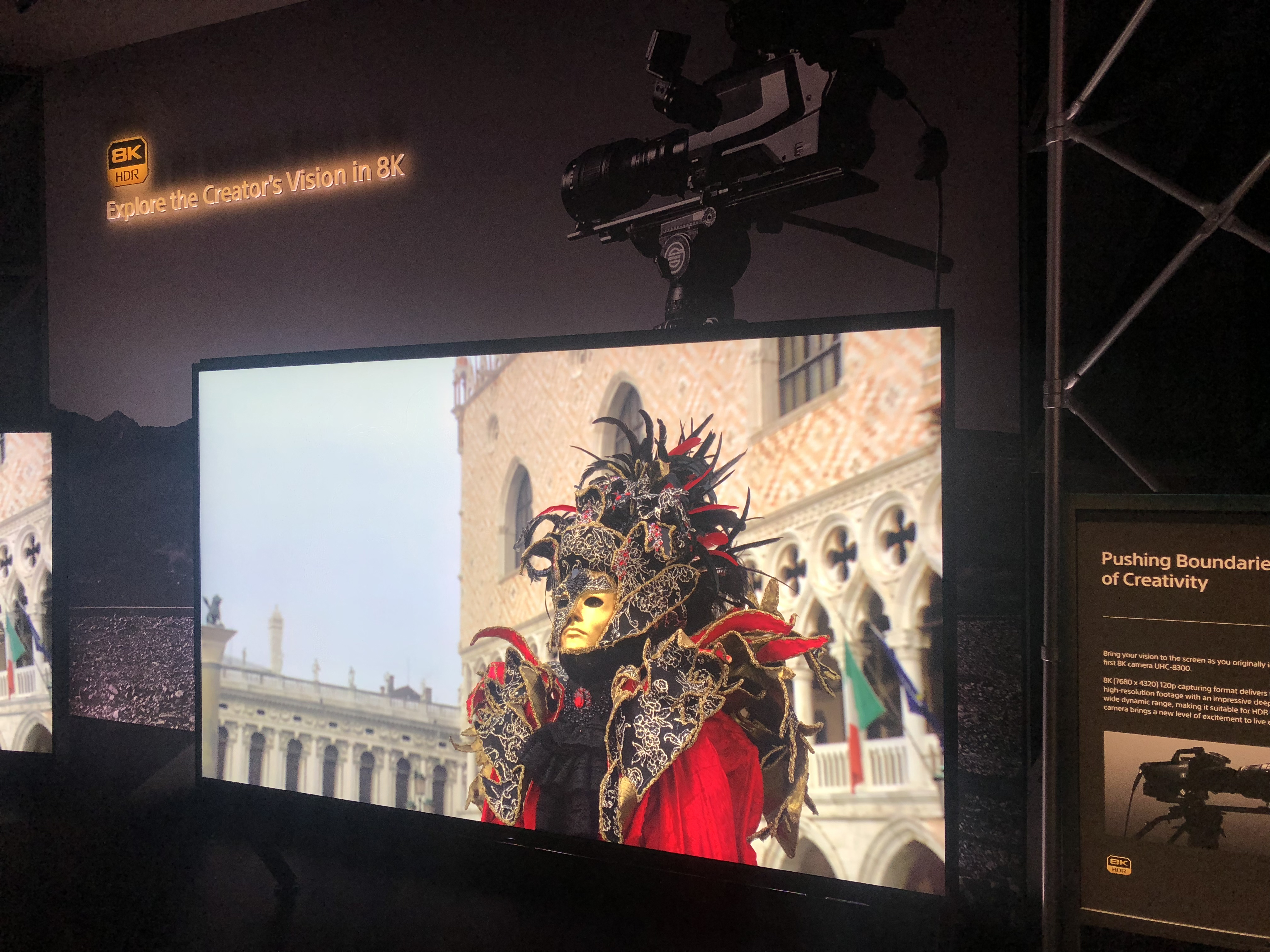 Again, it's extremely difficult to judge upscaling prowess without seeing it against the original image, and it's almost completely pointless to discuss 8K content that nobody outside of a convention centre in Las Vegas is watching. What we can say is that the X1 Ultimate is still brilliant at colour, brightness and sharpness.
We did get a brief demo of the ZG9's Acoustic Multi-Audio, its answer to the Acoustic Surface Audio feature that you'll find on Sony's OLED range.
Rather than speakers that face downward, it uses four front-firing speakers, designed to produce sound that appears to be coming from the picture itself, rather than just wherever the speaker is positioned.
Watching a clip from Hotel Transylvania 3 that cycled between a two-speaker setup and the ZG9's four, it was obvious that the latter gave us a meatier, more cinematic sound. The TV can also be used as a center channel for a full Dolby Atmos setup if you'd prefer.
Sony Master Series ZG9 8K HDR LED initial verdict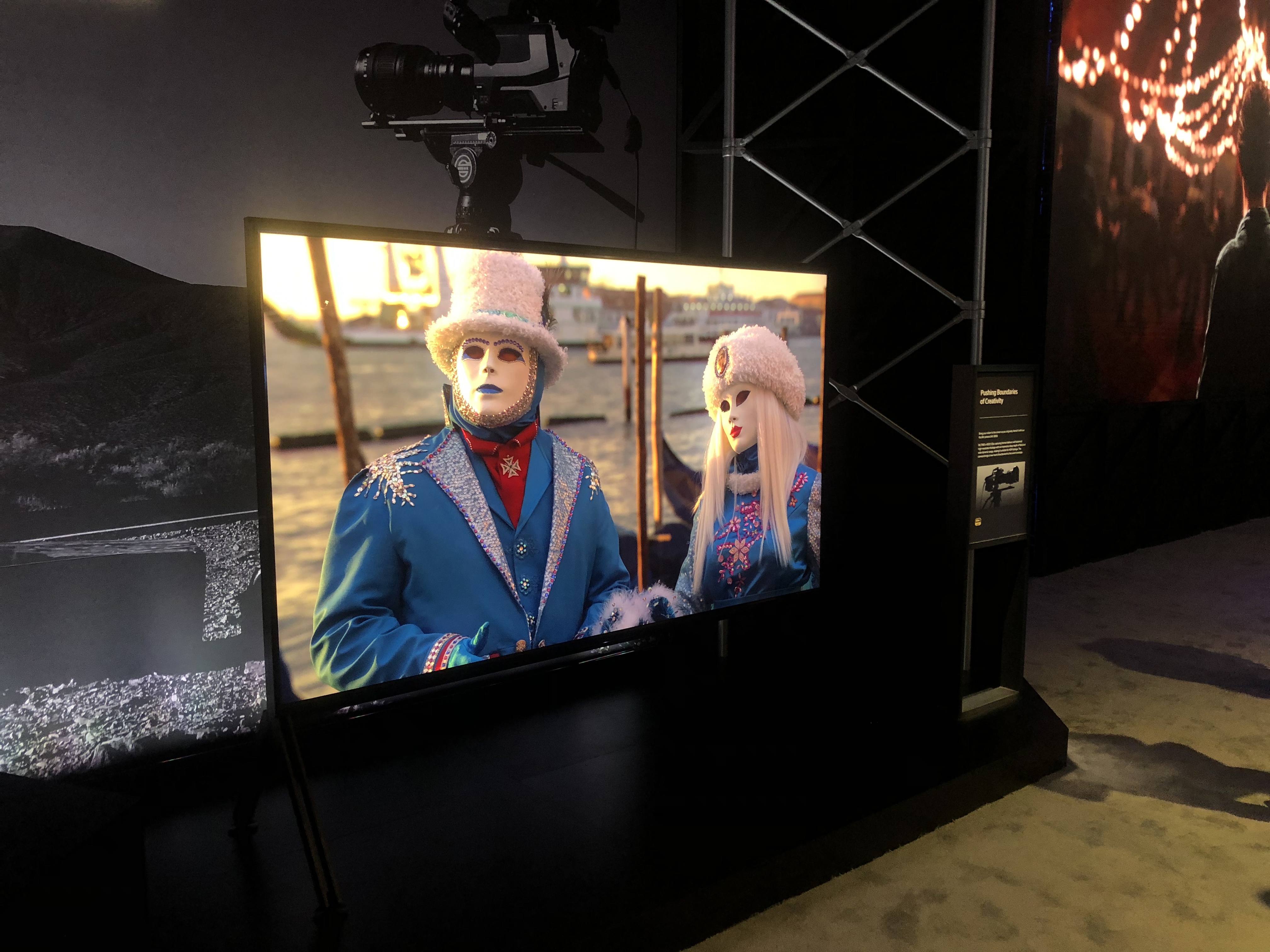 If you're determined to get the jump on everyone buying a 4K TV, there are now plenty of future-proofed 8K options out there.
Samsung was just about first out of the gate and appears to be leading the charge, but Sony's big-screen brute is impossible to ignore.
The inclusion of the Backlight Master Drive is a definite plus, and we're looking forward to properly assessing whether the upscaling is as good as Sony says.
Until then, we can all play 'higher or lower' with regards to that all-important price tag.