Sony PlayStation Vita Slim review
The Vita's gone all trim for 2014, but is that enough to convince gamers on the fence to take the plunge? [updated with video]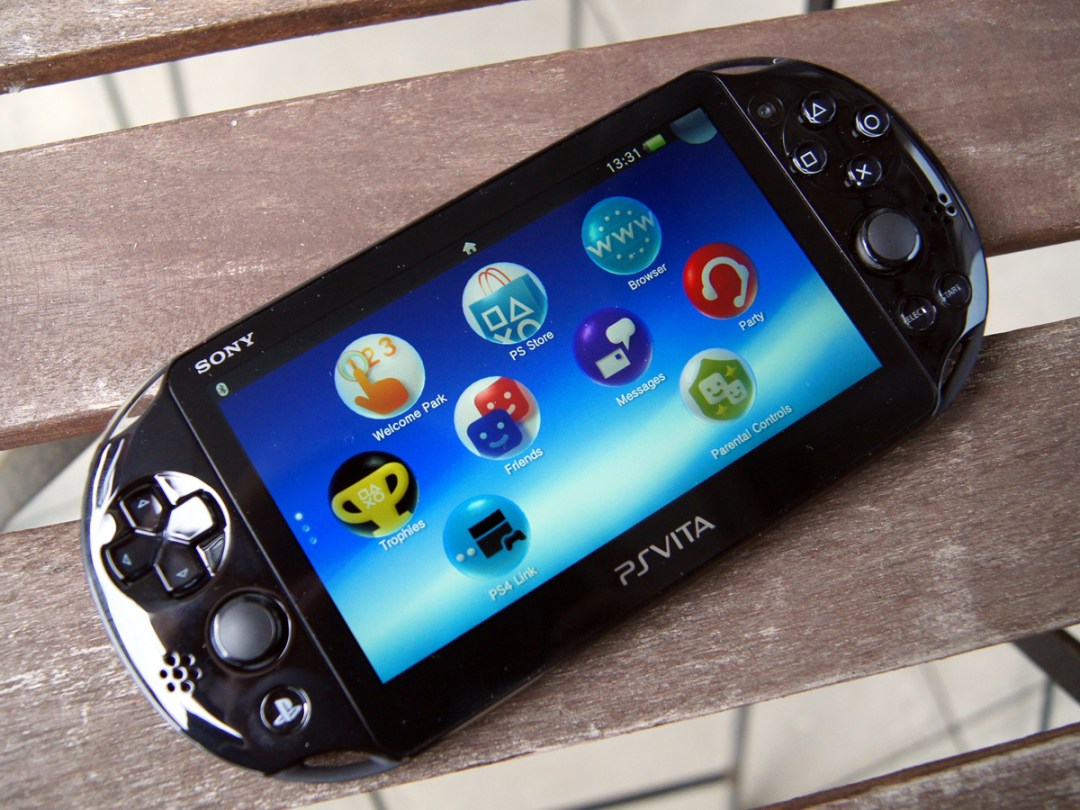 The PlayStation Vita is not a big seller, which is a shame, because it's pretty darn brilliant.
The fact that it plays beautifully with PS4 has breathed a bit of new life into the handheld, though, and keen to not let that go to waste, Sony has given it a svelte makeover.
It's officially known as PCH-2000, but it's the Vita Slim to normal people, and while there are other changes besides (including a new, potentially downgraded screen), a review of an ergonomically altered handheld can't really start anywhere but with the design…
Smaller and lighter, but it's the curves that matter most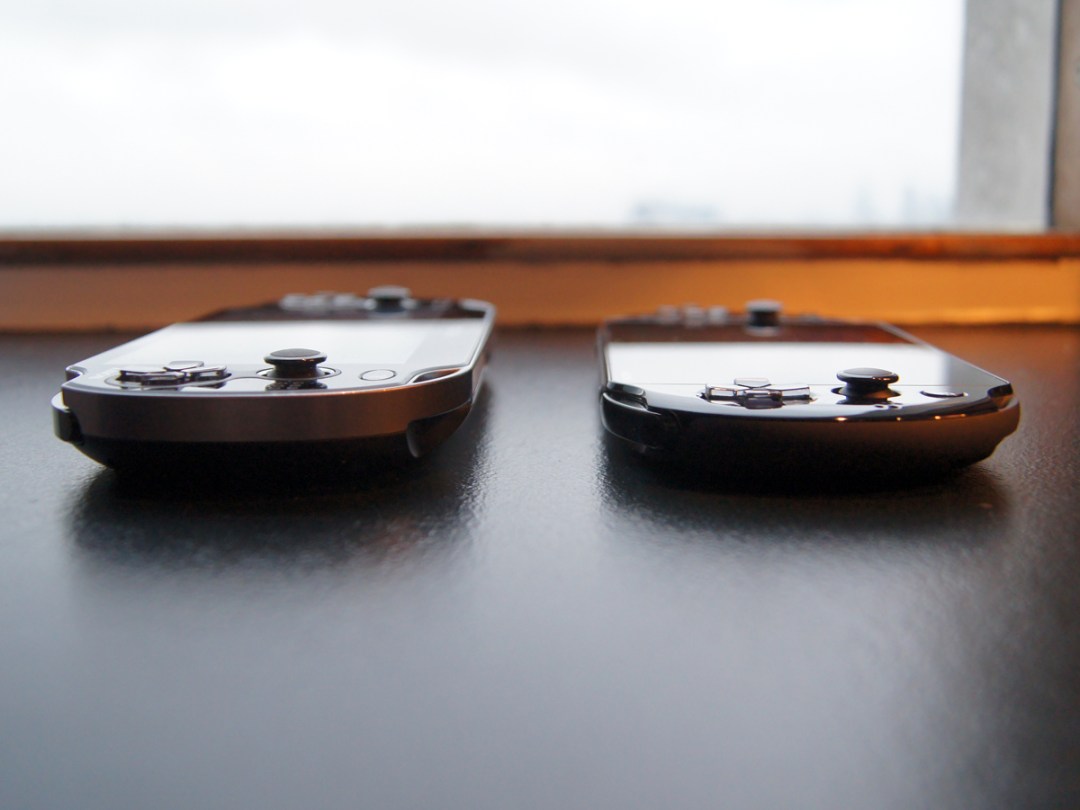 Comparing new and old Vitas side by side doesn't entirely go the Slim's way – it just doesn't look or feel quite as premium as the previous model, with more plastic under the fingers and a visible edge around the screen where it sits in the chassis, unlike the seamless, smooth fascia of before. The silver highlights have gone, as have the hundreds of tiny PlayStation symbols that adorned the rear touchpad, which is marked by boring dots on the Slim.
There's certainly less in the way of fine detailing here then, but in terms of ergonomics it's a winner – while it doesn't look significantly smaller face-on, the 3.6mm cut to the depth is immediately obvious. But it's the new, curvier shape that contributes most to making this a more pleasant console to hold, while the soft-touch material that now runs right around the back makes it far easier to maintain grip during a long, sweaty session of Motorstorm RC.
The analogue sticks, d-pad and symbol buttons are all identical to before, but the PS, Select and Start buttons are all now a little bigger and circular, and that makes them a little easier to find with a finger while your eyes remain fixed to the screen.
All-in-all it's obvious that a number of changes have been made to keep costs down, but thanfully the changes also largely benefit the player. But can the same be said about the screen?
OLED to LCD FTW?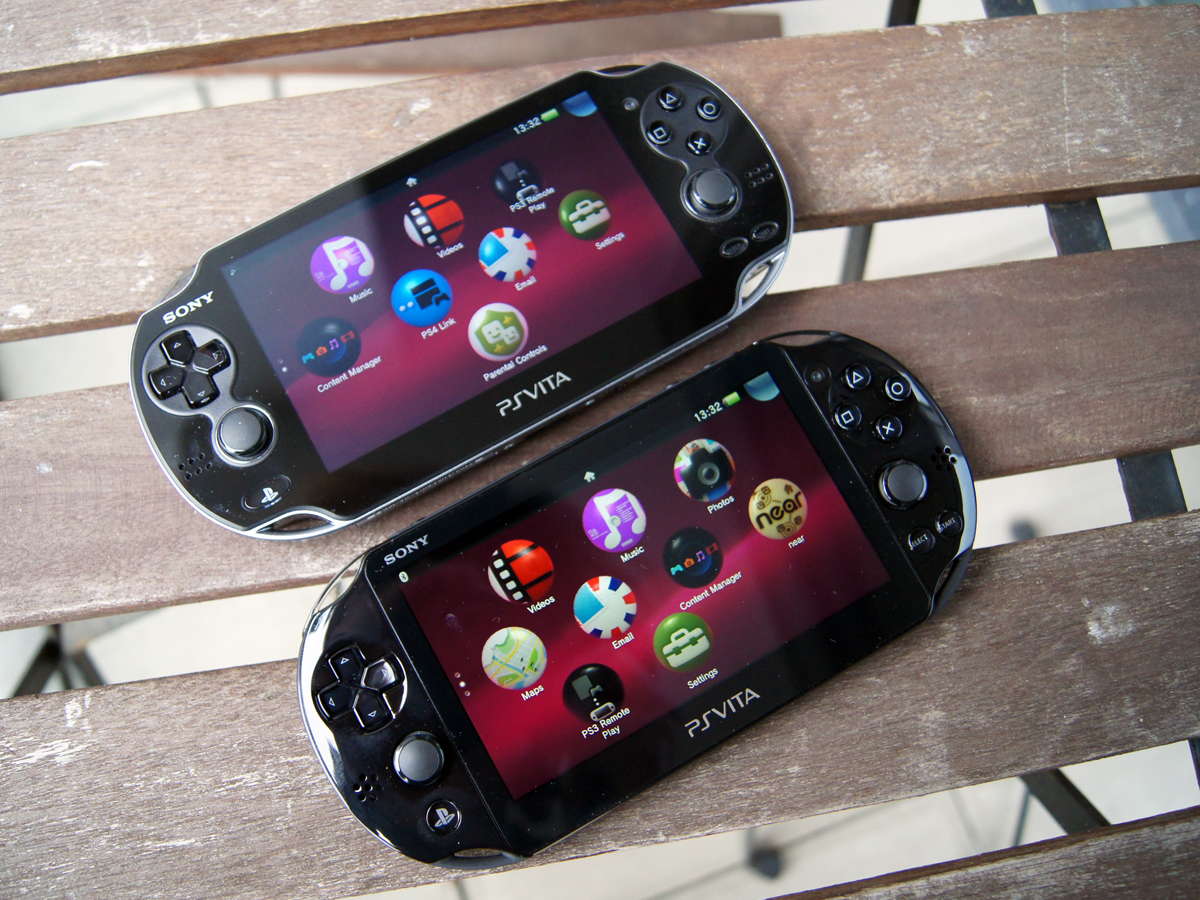 One of the most exciting features of the original Vita was its use of fancy OLED tech for the display, and yet the new Slim has gone with old-fashioned LCD. Sony seems to be suggesting that LCD has moved on a lot in the last couple of years, but to us it seems very much like a cost-cutting move.
READ MORE: LG 55EA9800 55in Curved OLED TV review
And yet, having lived with it for a while now, we actually prefer the Slim's screen.
The original Vita's OLED certainly has deeper blacks, and that has a sharpening effect on edges, but the Slim's LCD digs up more detail in darkness, revealing objects and textures in dark scenes that the old Vita misses. It's more subtle in its colour reproduction, too. The OLED is very bright, but it's also a little overly vivid and has a balance that's too warm to be considered truly natural. The Slim, on the other hand, has smoother gradients between shades and a purer white balance.
The resolution remains the same at 960×544, so its little wonder that there's practically no difference in sharpness between the two, which means it all comes down to contrast and colour. How much you notice or care will depend a little on what you do with your Vita. Those addicted to the likes of Tearaway might miss the OLED's extra punch, but for us the more pastel-like presentation of the LCD is just as appealing, and it makes for a more realistic reproduction of movies, too.
1GB of storage should not be something to shout about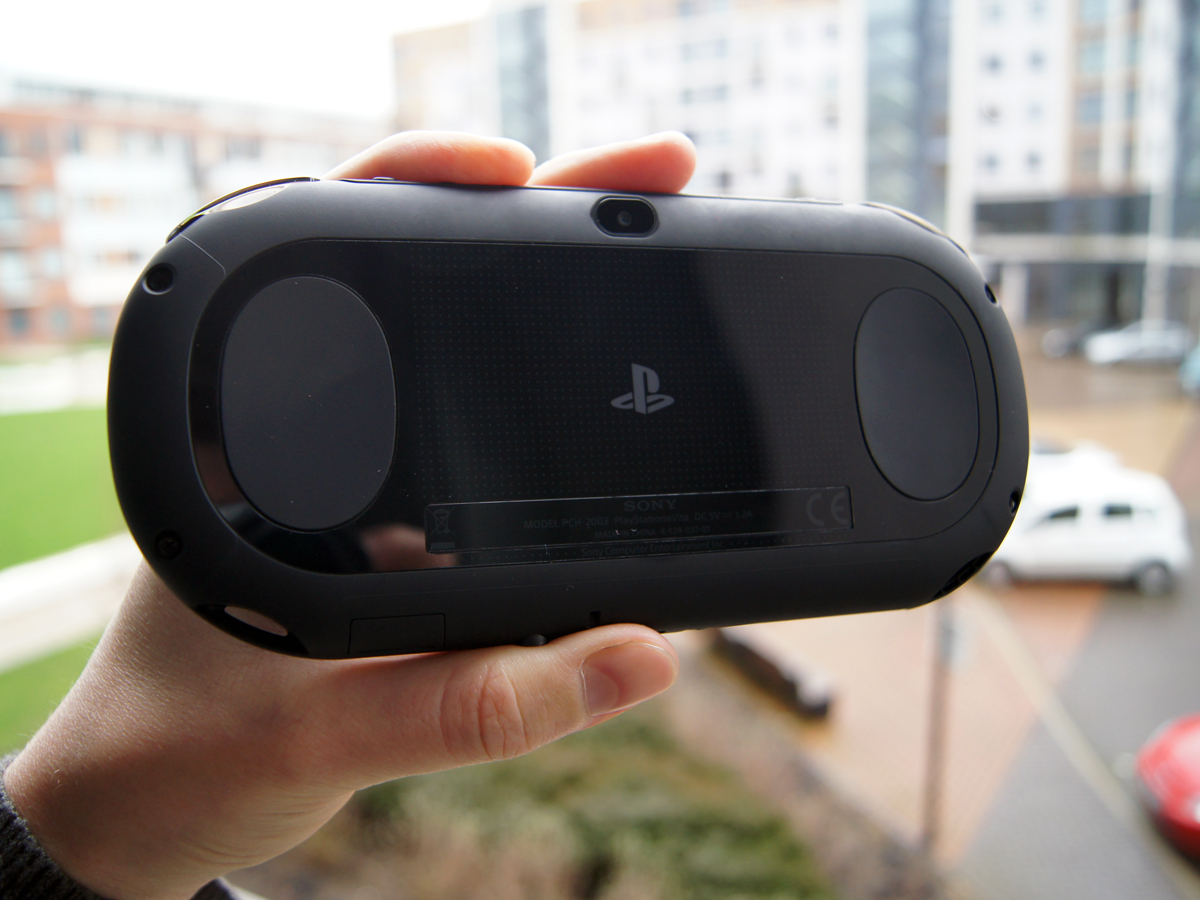 The first Vita came without any built-in storage so if you wanted to download anything (which we hear is quite the craze these days) you had to buy expensive, proprietary memory cards. That's now changed. Sort of.
The Vita Slim comes with 1GB of internal storage, which is an undisputable improvement. But with many games (including the likes of FIFA 14) coming in at over 3GB it's still not enough. If a cheap smartphone such as the Motorola Moto G can cram in 8GB of space, why can't a handheld console that is increasingly pushing digital downloads of its games?
Adding a 16GB card currently costs around £25. And it doesn't actually "add" to the storage as inserting a memory card makes the built-in storage unavailable.
Goodbye proprietary charging cable, hello micro-USB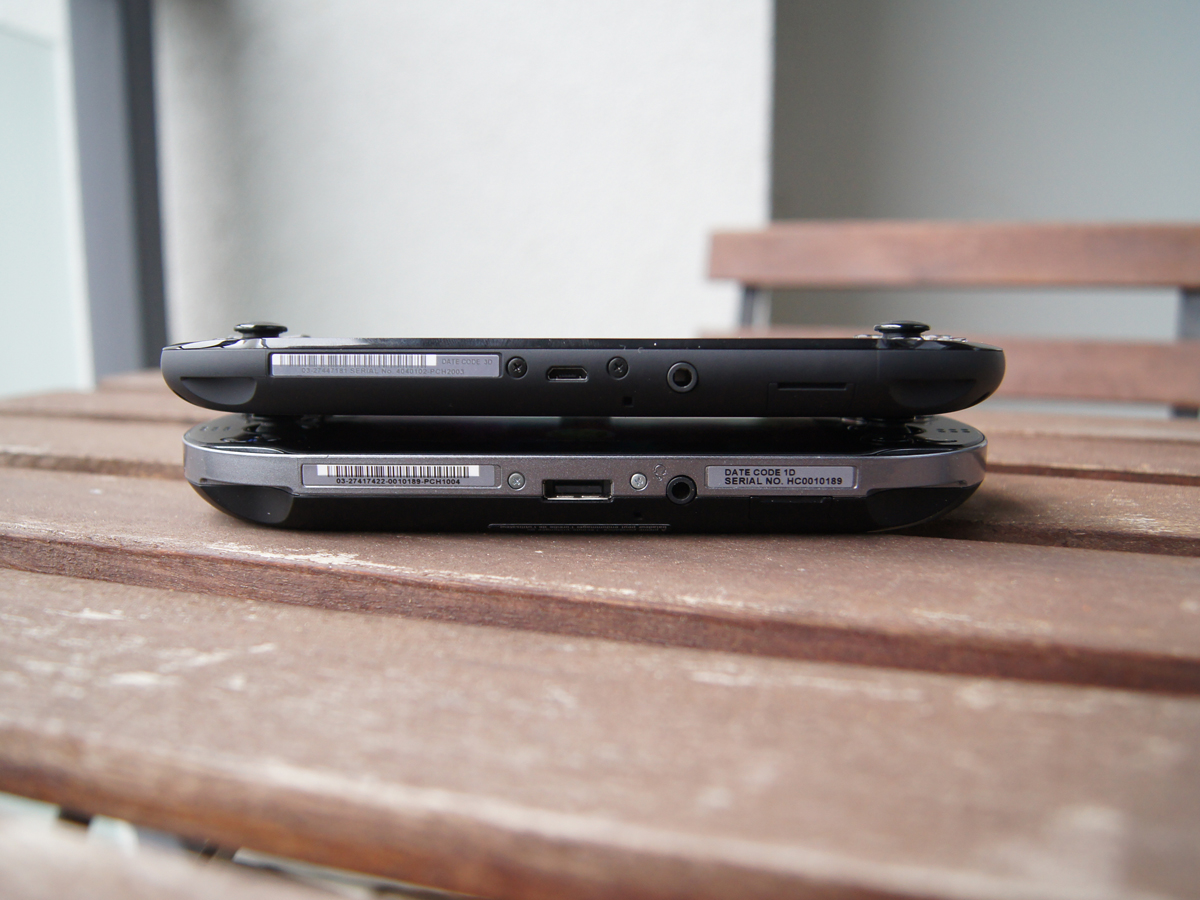 If you're a Vita player you already know how frustrating it is to run out of juice and discover you've not got the stupid proprietary cable with you. Well, with the Slim that frustration should be short-lived, as the power connector on the bottom of the device is standard micro-USB, and who can't lay their hands on one of those in a hurry?
Don't go assuming you can keep playing as you charge, though – as with the standard model the Slim uses more power than it can draw from standard USB 2.0 sockets, so if you want to game and charge at the same time you're going to want to keep the bundled wall charger handy. The battery life has been upped by about an hour, though, which means you'll now get 4-6hrs of constant play between charges, and by then you should really be giving your eyes and fingers a rest and getting outside anyway.
The death of the mystery connection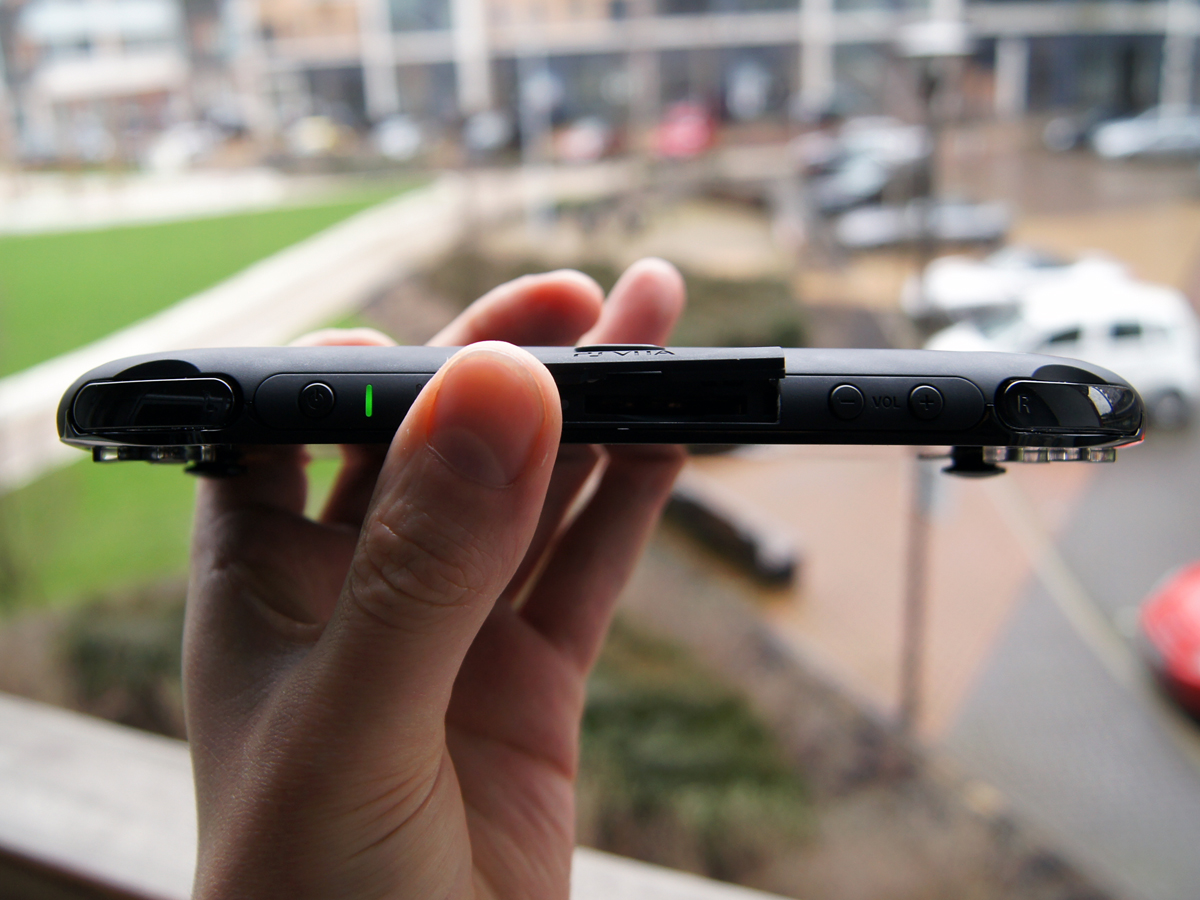 On the top edge of the old Vita were two flaps concealing two slots – one for game cards and one mystery expansion slot, intended for peripherals that never materialised.
And now they never will, because the Vita Slim doesn't have that extra slot at all. What a shame. Or maybe not – it could have been for rubbish things.
In terms of wireless connections it's a little disappointing to see that there's no 3G or 4G support. 4G plus Remote Play could equal PS4 gaming in even more places than it currently does.
The great stuff stays the same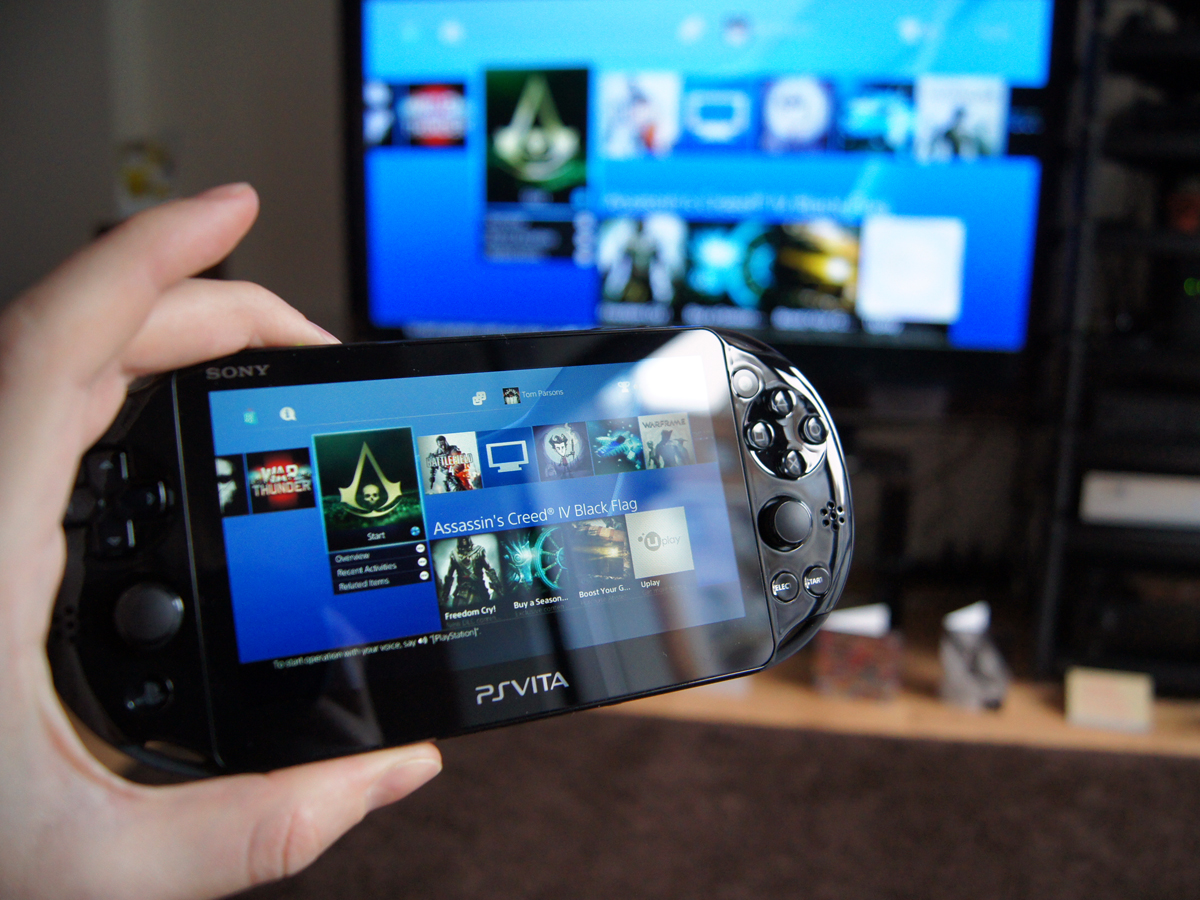 But what if you've never used a Vita? What does it actually do?
Well first and foremost it's a games machine, and while the games available are rarely referred to as blockbusters, there are some absolute crackers now available. The aforementioned Tearaway is an absolute must-play – little wonder when you consider it comes from the studio that created LittleBigPlanet (which is also out on Vita, by the way). Indie title OlliOlli is the best skating game since Tony Hawk last "made" a good one, and if you've never played the brutal and brilliant Hotline Miami, the Vita is the place to try it. There's also now a pretty huge catalogue of old PS1 and PS2 games ready and waiting to be revisited on the road.
Then there's Remote Play, which lets you take complete control of your PS4, including playing your PS4 games on the Vita. If you're not too far from your PS4 the connection is direct and practically seamless. A little further away but still in your house and the connection will go through your router, but as long as it's a half decent one only minimal lag is introduced – as long as you're not playing competitive Call of Duty it's absolutely fine.
Best of all, you can control your PS4 from anywhere else in the world, too – as long as you've got wi-fi internet access. Performance varies wildy depending on connection quality, but we have played Assassin's Creed 4 from a coffee shop and it was completely awesome.
Aside from that there's a whole bunch of apps that you're probably not going to use much, such as Google Maps, email and a camera (the sensors really aren't good enough to bother too much with). Frequent flyers will undoubtedly make use of the video section of the PS Store, though, which has an ever expanding catalogue of movies and TV shows your flight-shortening pleasure.
Verdict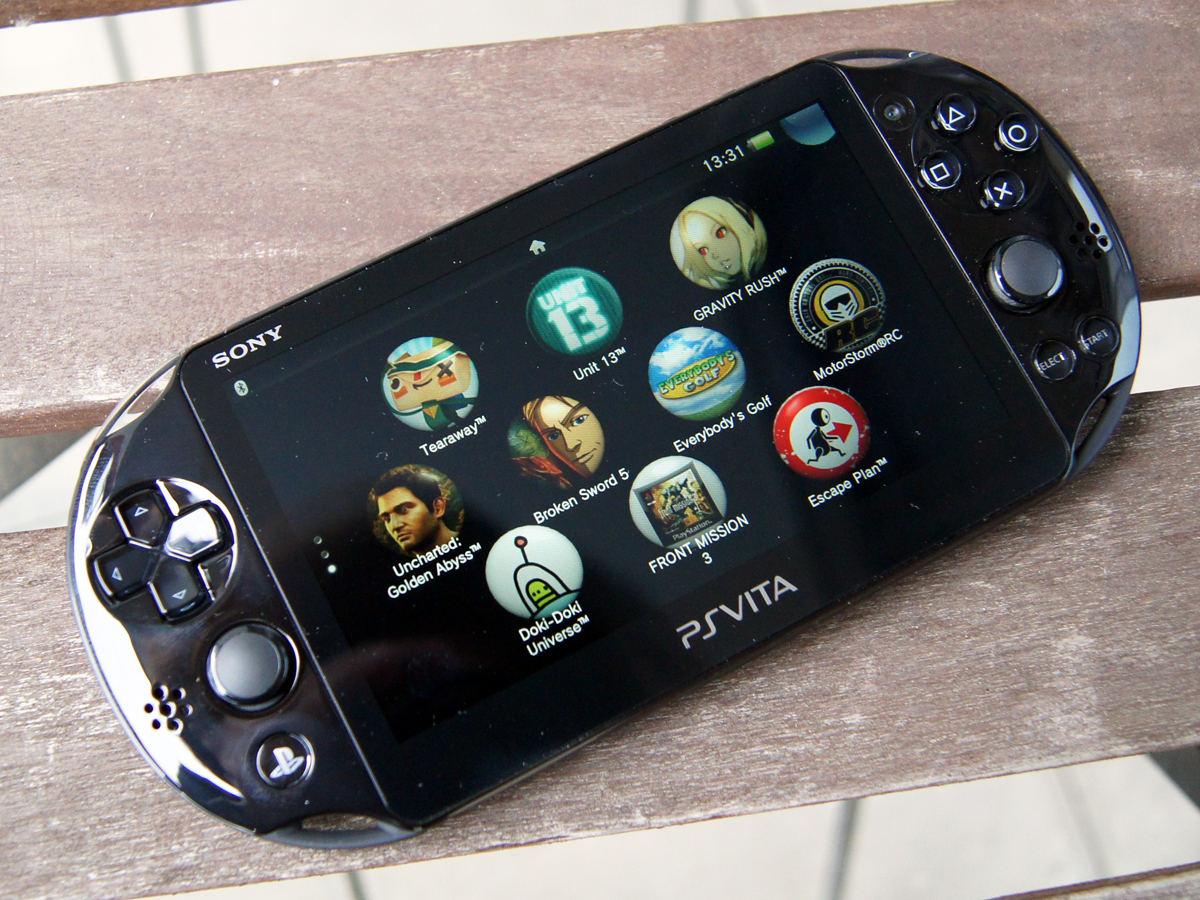 Despite a slight cheapening of materials, the Vita Slim is undeniably an improvement over the outgoing original. It's comfier to hold, it lasts longer, it no longer relies on proprietary cables and the screen is, to our eyes, a surprise improvement. There are plenty of great games available for the Vita now, too.