Sony PS-HX500 review
A great traditional turntable with a modern trick up its sleeve
There's little that sets our gadget hearts a-flutter than a bit of retro tech. But we don't want to give up our mod-cons to get it. With the Sony PS-HX500 you don't have to.
This clever deck brings together the old and new of the company's extensive audio knowhow into a single product.
Not only does it – spoiler alert – deliver great sound from your vinyl, it also allows you to make hi-res copies of them for playing on the move.
Even better? This turntable started out with an RRP of £450, but can now be bought for much cheaper making it a bit of a bargain.
Sony PS-HX500 design – a few tricks up its sleeve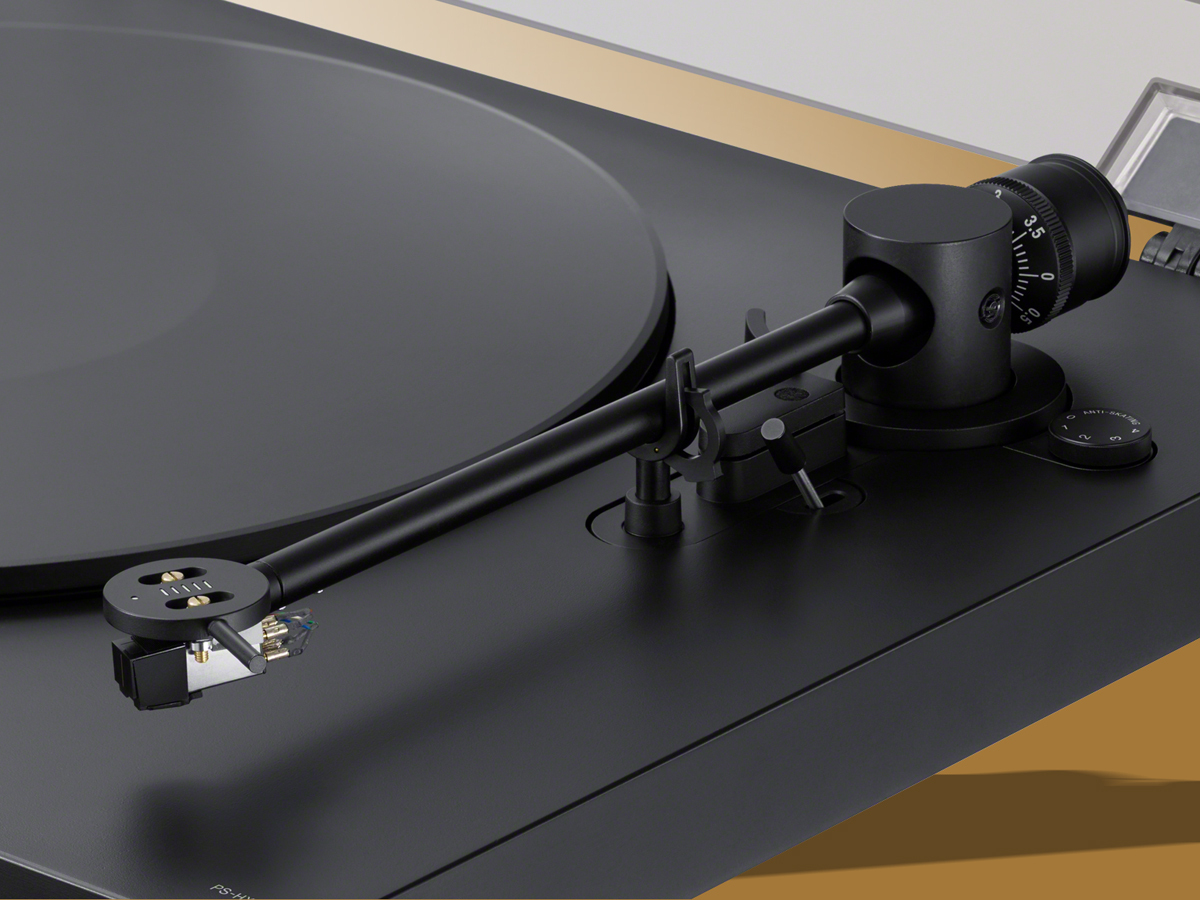 Sony has kept things fairly sensible in the PS-HX500's looks department, offering a slim, minimalistic design that isn't keen on making a fuss.
It's stylish, but distinctly unflashy, with a plain black finish that will see it slot in well to any system.
There is a little DIY involved in setting the deck up, as you'll need to hook up the belt for the belt-drive system and manually balance the one-piece tonearm.
Thankfully the intuitive instructions make easy work of that, but it's definitely worth spending the time in order to get it sounding its best.
Hiding inside its slender design is the ability to rip your vinyl to digital files via USB. That's hardly a new feature, but the ability to record them in 24-bit/192kHz hi-res (or DSD 5.6MHz) is.
You'll need a laptop and Sony's free High Res Audio Recorder software, but the process is simple enough once you do.
Sony PS-HX500 performance – crisp and detailed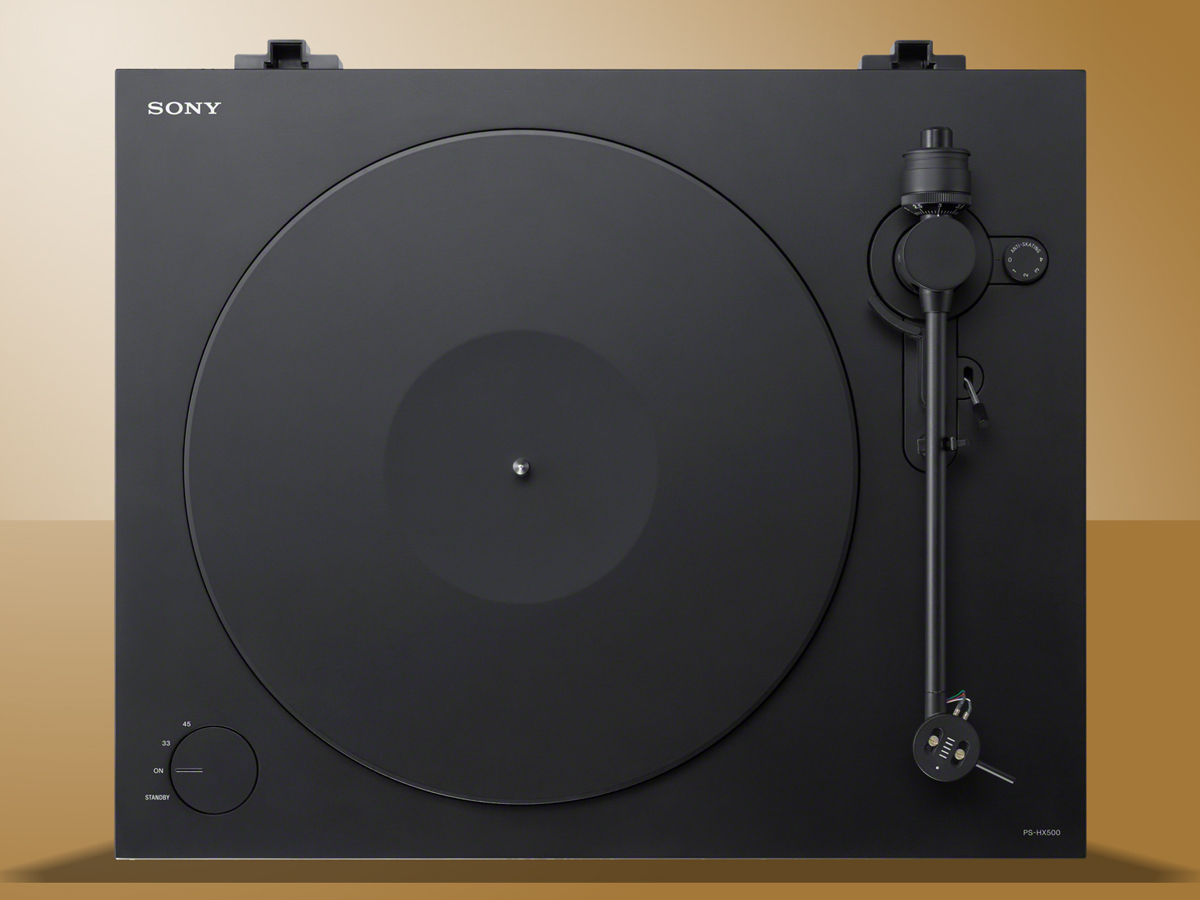 Even if you're not bothered about digitising your vinyl, this is a great turntable for the traditional stuff too.
Sonically, the Sony PS-HX500 is light on its feet, delivering crisp treble notes, a crystal-clear midrange and a big, open sound.
There's loads of detail to go at and the HX500's articulate nature means it's never caught out by tricky rhythms or complicated beat patterns.
Big sonic shifts are given plenty of fanfare, such is the dynamic subtlety at play here, and there's plenty of drive to keep things exciting and engaging.
Its natural sound works particularly well with acoustic tracks and delicate vocals, but does well enough with dance music and more upbeat numbers too.
Our only quibble is that it's not quite as full bodied as some of its rivals, but that's something that could be easily resolved with careful system pairing.
Above all, it's an engaging and insightful performance that's thoroughly entertaining.
Sony PS-HX500 verdict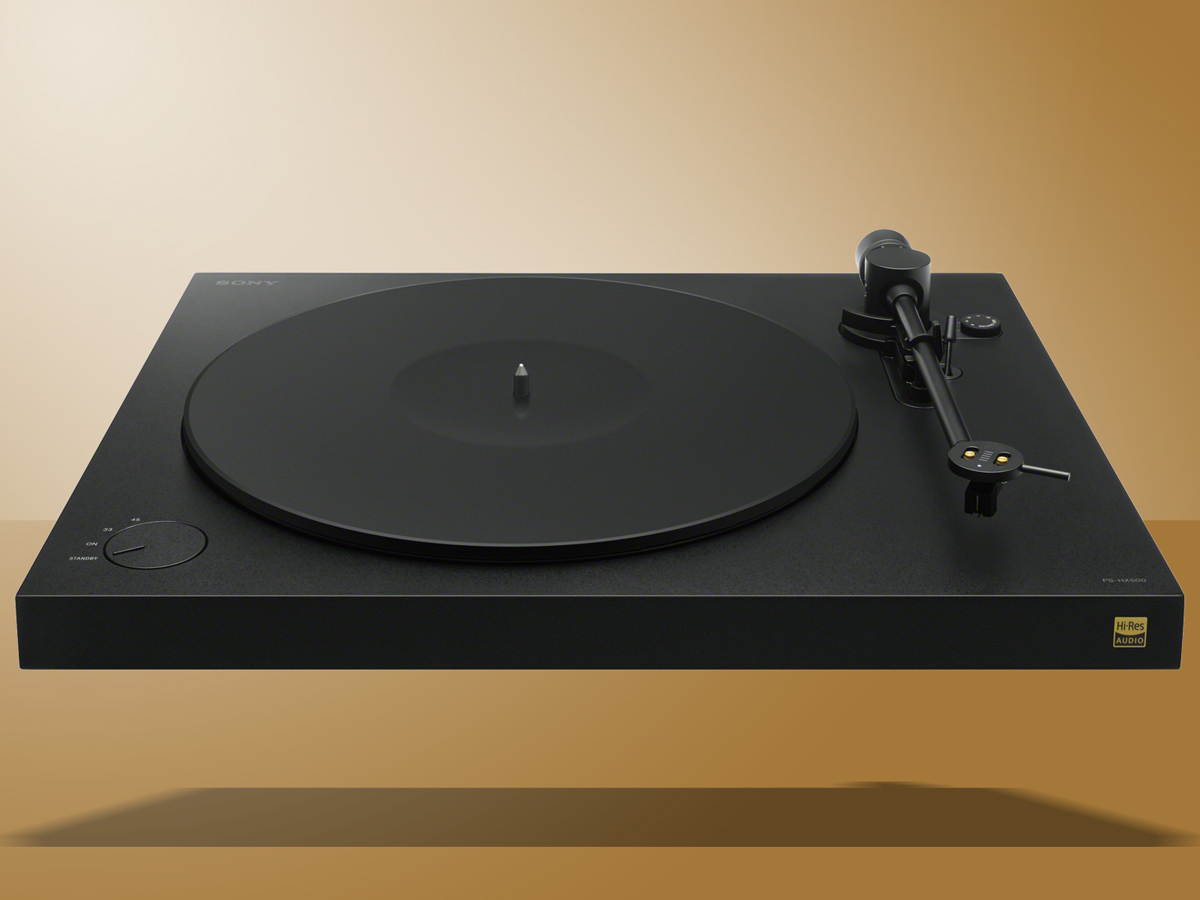 Balancing the best of both worlds, the Sony PS-HX500 does a superb job of serving up a great turntable performance with handy hi-res ripping abilities.
It's not the boldest sounding turntable we've heard, but it makes up for that with a precise and articulate performance that shows off Sony's decades of audio expertise.
Even better, we loved this turntable when it cost almost £200 more, so its recent price drop makes it a seriously great buy.
Stuff Says…
High-quality sound with the option of hi-res audio gets a high-five from us
Good Stuff
Crisp, insightful sound
Big, open soundstage
Can rip vinyl to high-res digital files
Bad Stuff
Sound could have a bit more body