Sony VAIO F Series 3D review
Gird your thighs and your eyes: Sony's F Series Vaio brings big-screen 3D entertainment within touching distance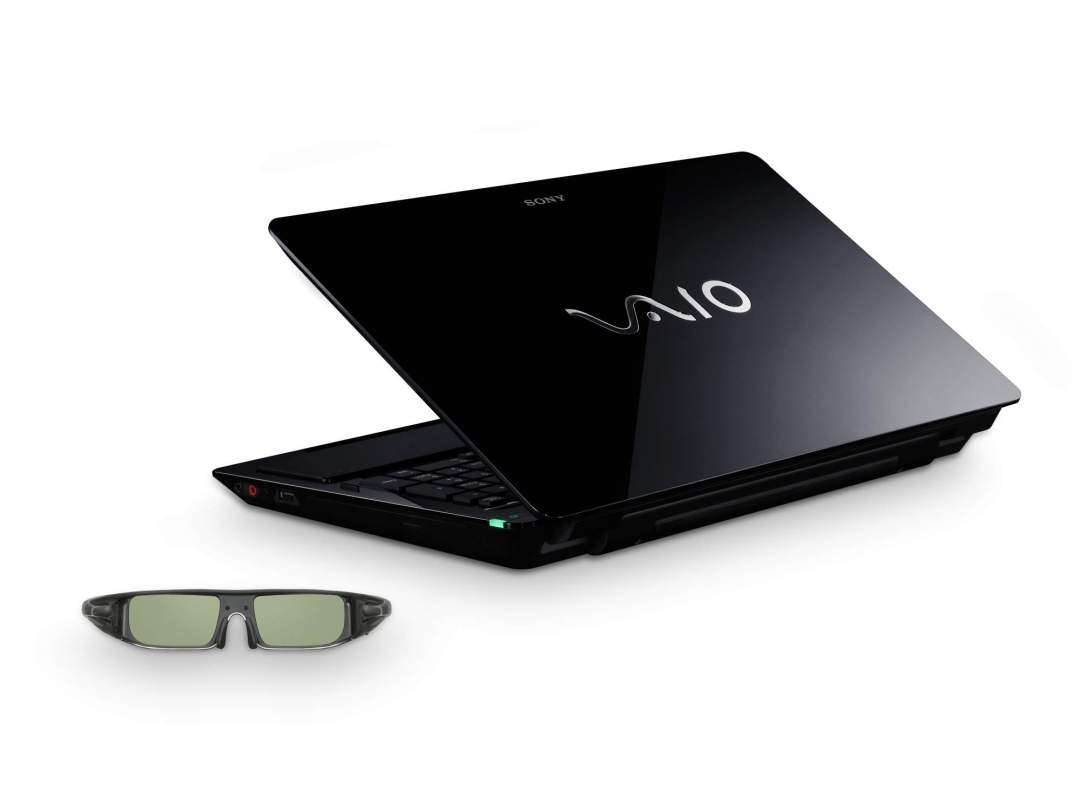 When is a laptop not a laptop? When it's too heavy to put on your lap, like Sony's 3D-enabled VAIO F Series here. Remember to keep your back straight and bend your knees as you lift this glossy, piano-black wedge of tech onto a suitably sturdy surface.
Backlit beauty
Once you have, you'll be rewarded with a bright, crisp, 16in Full HD screen that's lickably attractive in two or three dimensions. Pop in a 3D Blu-ray disc (the limited choice of which will soon free us from back-to-back viewings of Cloudy with a Chance of Meatballs) and after the usual minute or so of requisite whirring and searching, you can slip on the bundled active glasses and watch some crisp 3D. No 3D discs to hand? No problem, the VAIO will even make an attempt to convert your 2D movies.
Part of the kudos goes to the Nvidia graphics hardware which in combination with some wizardry in the panel pumps out alternate images at 240fps. In effect, this is like having a seperate high scan rate TV for each eye, so you aren't going to be noticing any flicker. Ghosting isn't a problem either, so long as you stay within a reasonable viewing angle.
Playing back 3D from sources other than Blu-ray is a bit more challenging. Footage from a 3D camcorder has to be coaxed into the bundled Nvidia app, which also handles 3D stills. Such is the nature of the confusion of the 3D market that you'll probably spend some time downloading different codecs for this and that, as the base software isn't as all-encompassing as you might hope.
Game on
Of course, all of this hardware also makes for a pretty cool gaming experience too. The 3D drivers will retrospectively enable stereoscopic 3D on a lot of games, to varying degrees of greatness (check Nvidia's list). If you want to turn off the 3D effect you just hit the 3D button above the keyboard.
The combined power of the i7 processor, sackful of memory and mid-to-high end graphics capability make a fair stab at playing the latest games, but bear in mind that playing in 3D places even more of a burden on the hardware, so you may have to scale back your ambitions of playing with all the sliders set to max. Oh yeah, and don't expect to play on battery power either.
Review continues after the break…
Power play
Amazingly, in spite of the gigawatts of power it must be slurping up, barely a decibel escapes from the inky black case, and the little hum that does will easily be covered up by your popcorn munching and movie soundtracks.. The speakers are fair enough considering it's a laptop but to do that 3D justice you should hook up to a pair of cans or a sound system that's equal to the impressive internal sound hardware.
Unquestionably, the F-series does deliver. The price tag may be as hefty as the laptop itself, but its Tardis-like ability to cram a believable extra dimension into everything you watch is indistinguishable from magic.