Sony Xperia 1 IV review: unapologetically premium
Fourth iteration of Sony's no-compromise flagship gets an even cleverer camera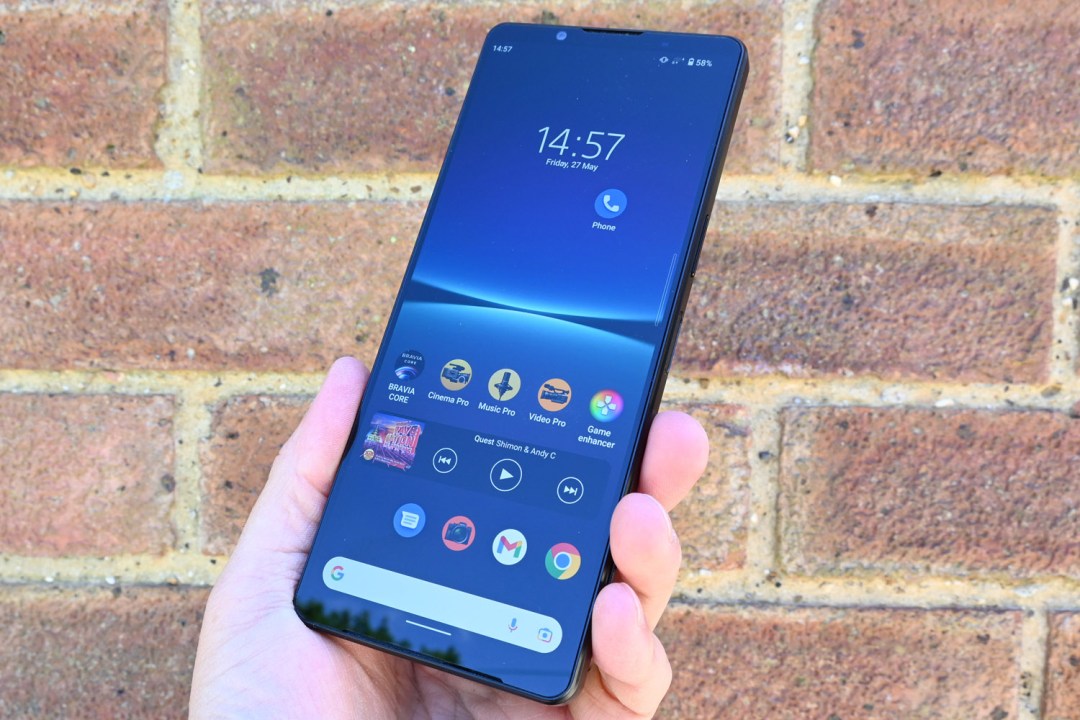 Bravia. Alpha. PlayStation. Sony is a brand with fingers in multiple pies, and the Xperia 1 IV is the sticky/delicious result of when they all work together.
The latest-generation model picks up where last year's Xperia 1 III left off, with improvements to screen, sound, battery and performance – but the big new upgrade is on the photography front. It's the world's first phone (asterisk asterisk) with a continuous optical zoom lens, needing no digital trickery to get you closer to the action.
Nothing has been left off the table when it comes to hardware – and the phone carries a hefty price premium as a result. A 4K display and cinema-grade video recording are definitely not what you'd call mainstream.
Does the enthusiast-focused approach earn it a place alongside more novice-friendly flagships from the likes of Apple and Samsung?
Sony Xperia 1 IV design & features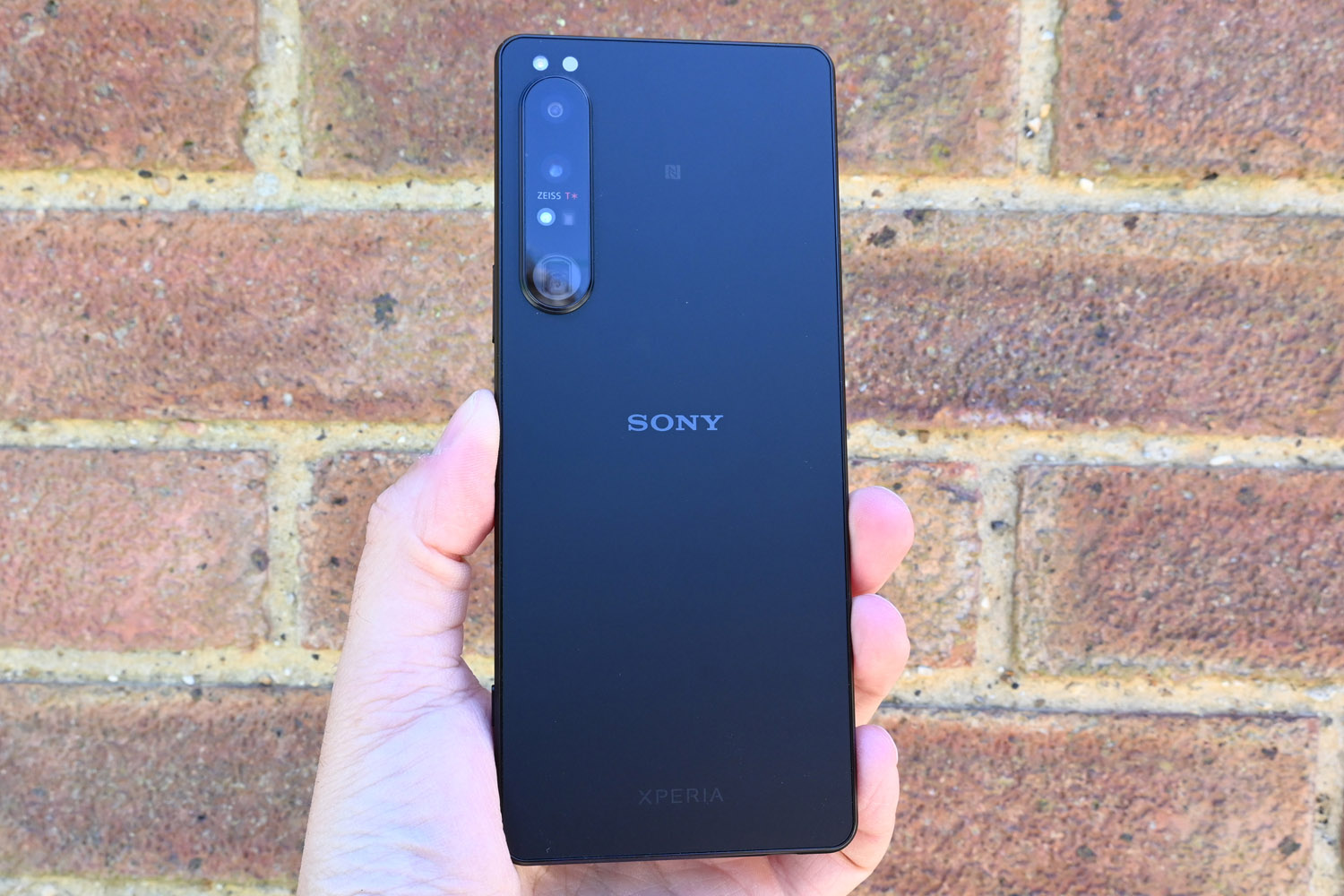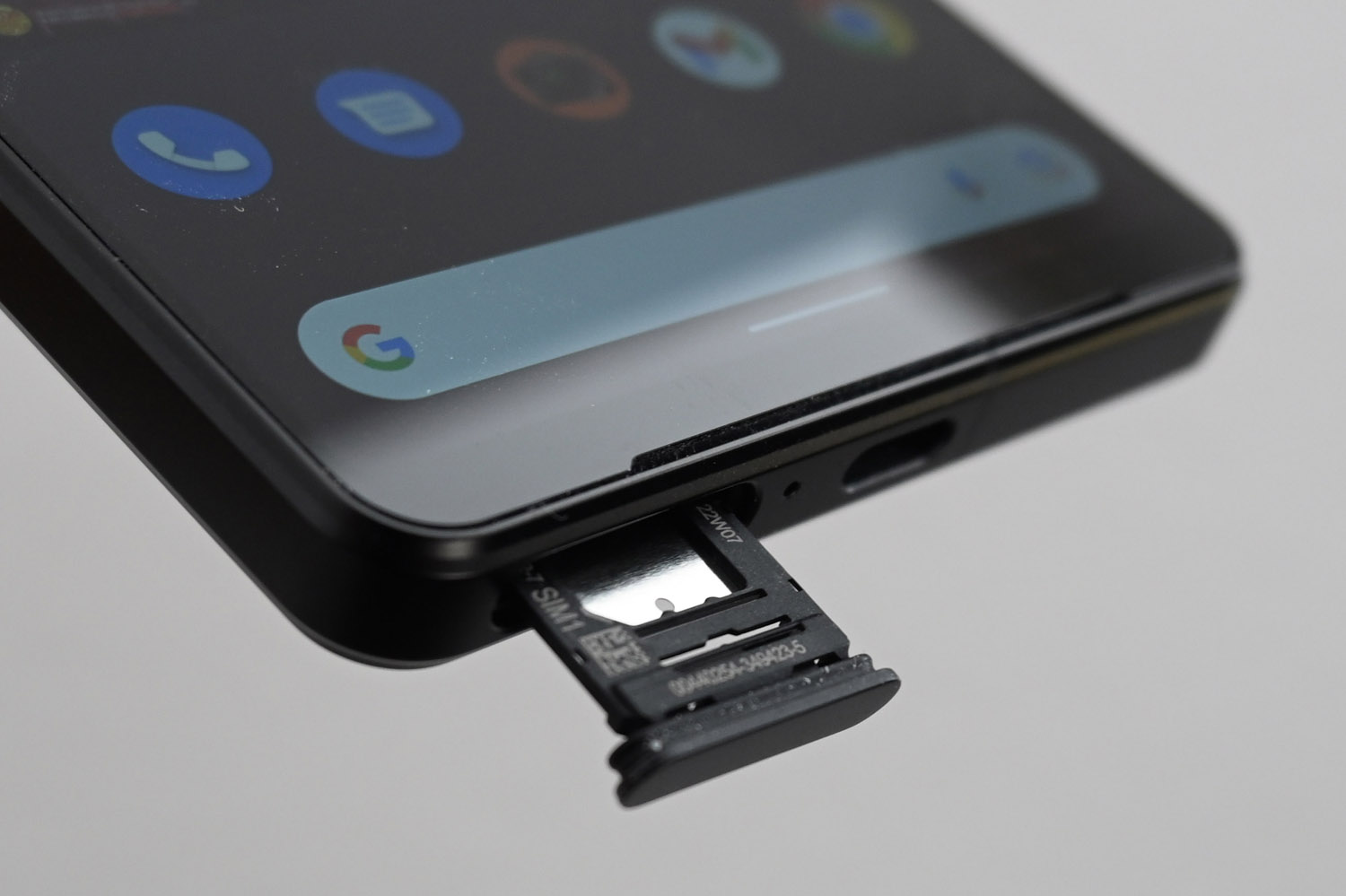 Meet the smartphone equivalent of a sharp business suit. The Xperia 1 IV is tall, slim, and angular, with an all-black frame sandwiched between two slabs of glass. It's an iconic look that's refreshingly distinct from anything else in the phone world, and one that hasn't changed for several generations – although Sony has tweaked things a bit this time around.
The Google assistant button found on last year's model has been jettisoned, with a long press of the power button now doing the same job. The shutdown menu has been assigned to a combo of the power and volume buttons instead.
The SIM card tray has also been moved to the bottom of the phone. It's still tool-free, sliding out with the help of a fingernail, and has room on the underside for a microSD card. Sony is one of just a few phone brands still catering to enthusiasts that demand features like expandable storage, 3.5mm headphone ports and notification LEDs. The Xperia 1 IV has all three.
You still get that all-important physical camera shutter button, and a power button that doubles as a fingerprint sensor. It's quick and accurate, but still feels more natural for right-handers than it does for lefties.
Protection is as good as it gets, with Gorilla Glass Victus on both sides, along with IP68 dust and water resistance. The flat frame and 21:9 aspect ratio also makes it easier to grip than the current crop of wider rivals, so you're (hopefully) less likely to drop it.
Sony Xperia 1 IV screen & sound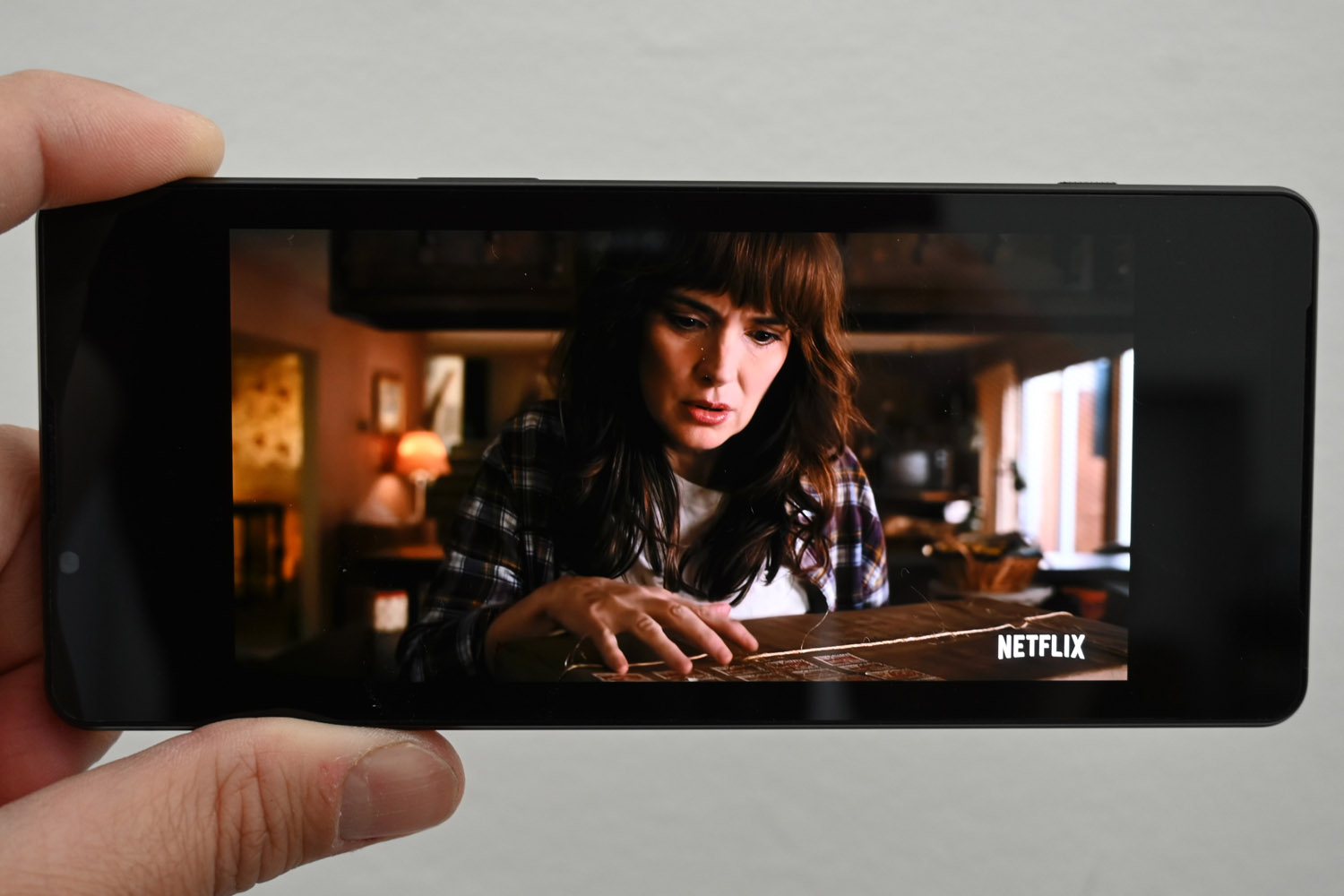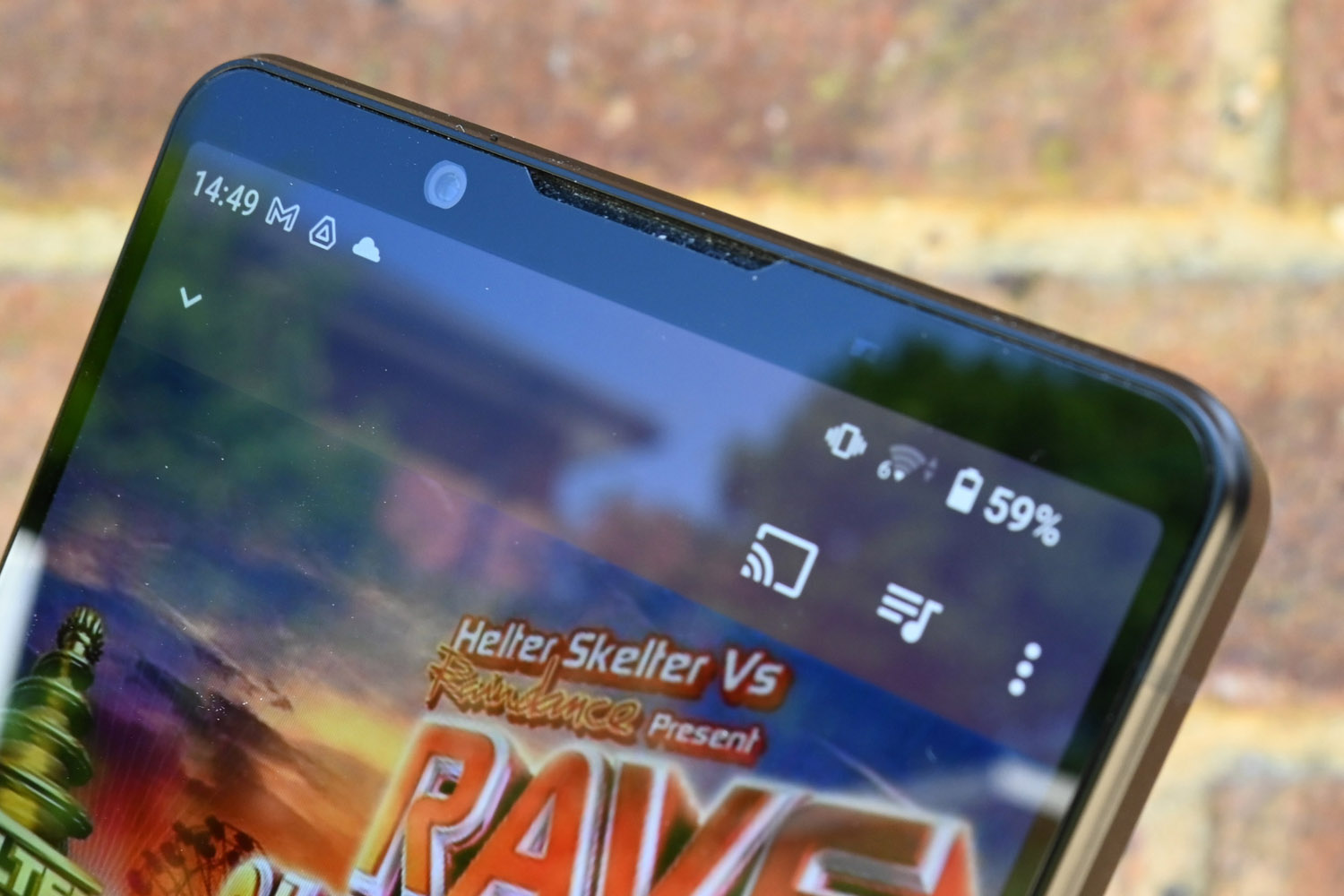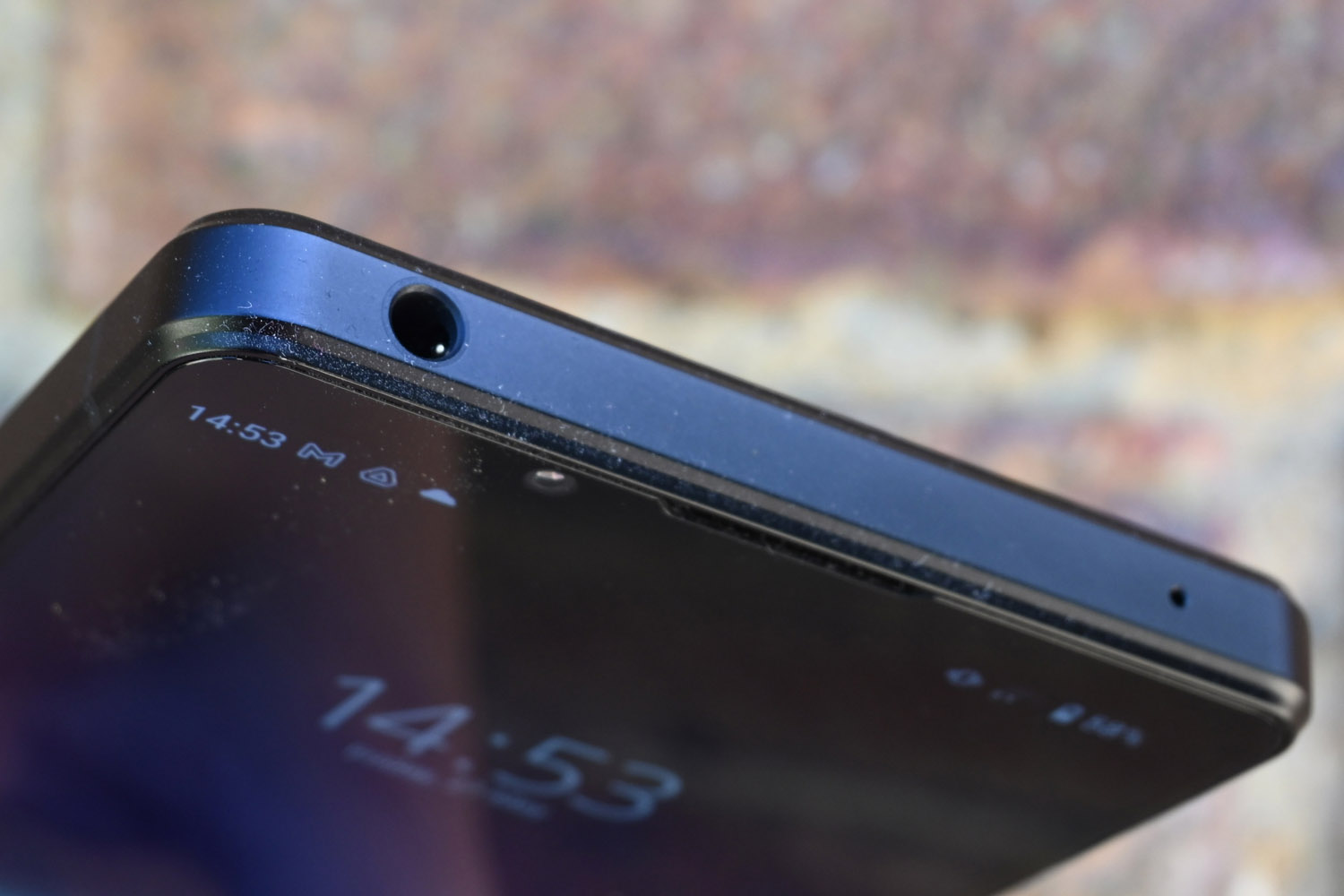 For the highest resolution display on a smartphone, Sony and its stunningly detailed 4K OLED panels have long been the go-to option. That's still true of the Xperia 1 IV, which improves on last year's effort with a much-needed brightness boost.
Previously, peak brightness depended on which picture mode you were using, but that restriction has been lifted. Every mode delivers respectable brightness now, up to twice as much in some cases, even when you step outside. It's still some way behind the very brightest flagship phones, but is now that much easier to use in direct sunlight.
Colours remain superbly accurate, with the Creator mode swapping between sRGB and DCI-P3 depending on what content you're viewing. The Standard mode is a little more punchy, for a more visually pleasing (though not as true to life) look. We liked the middle ground option of auto-Creator, which lets you use Standard for daily use, but jumps up to Creator automatically when you load up a streaming service like Netflix.
The high-res panel makes it a joy to watch 4K HDR content, although as with previous-gen Xperia 1s, the IV doesn't run at its native resolution all the time. It kicks in automatically when using certain apps, but otherwise it dials things back to upscaled Full HD to save battery. There's no way to force it manually, either.
It's a similar story with refresh rate. You either pick 60Hz or 120Hz, and even if you pick the faster option it'll drop back to 60Hz for video playback and certain apps. Given a lot of rivals are moving to true variable refresh and LPTO tech, Sony feels a step behind here.
You could argue the Xperia 1 IV's screen bezels also put it on the back foot. They're certainly thicker than other premium rivals, especially ones with curved glass like the Samsung Galaxy S22 Ultra, but they're still super slim and in no way distracting. There's no notch or hole punch camera getting in the way – and it leaves room at the top and bottom for a cracking pair of stereo speakers.
Sony redesigned them for more bass, and they certainly deliver, with an impressive low end for such a slim device. They're a step up when it comes to volume, too. We'd easily rank them among the best speakers you'll find on any smartphone. And let's not forget the 3.5mm headphone port up top, so you can plug in a pair of quality cans and listen to Hi-Res audio – although LDAC support means wireless 'phones can get in on the action too.
Sony Xperia 1 IV cameras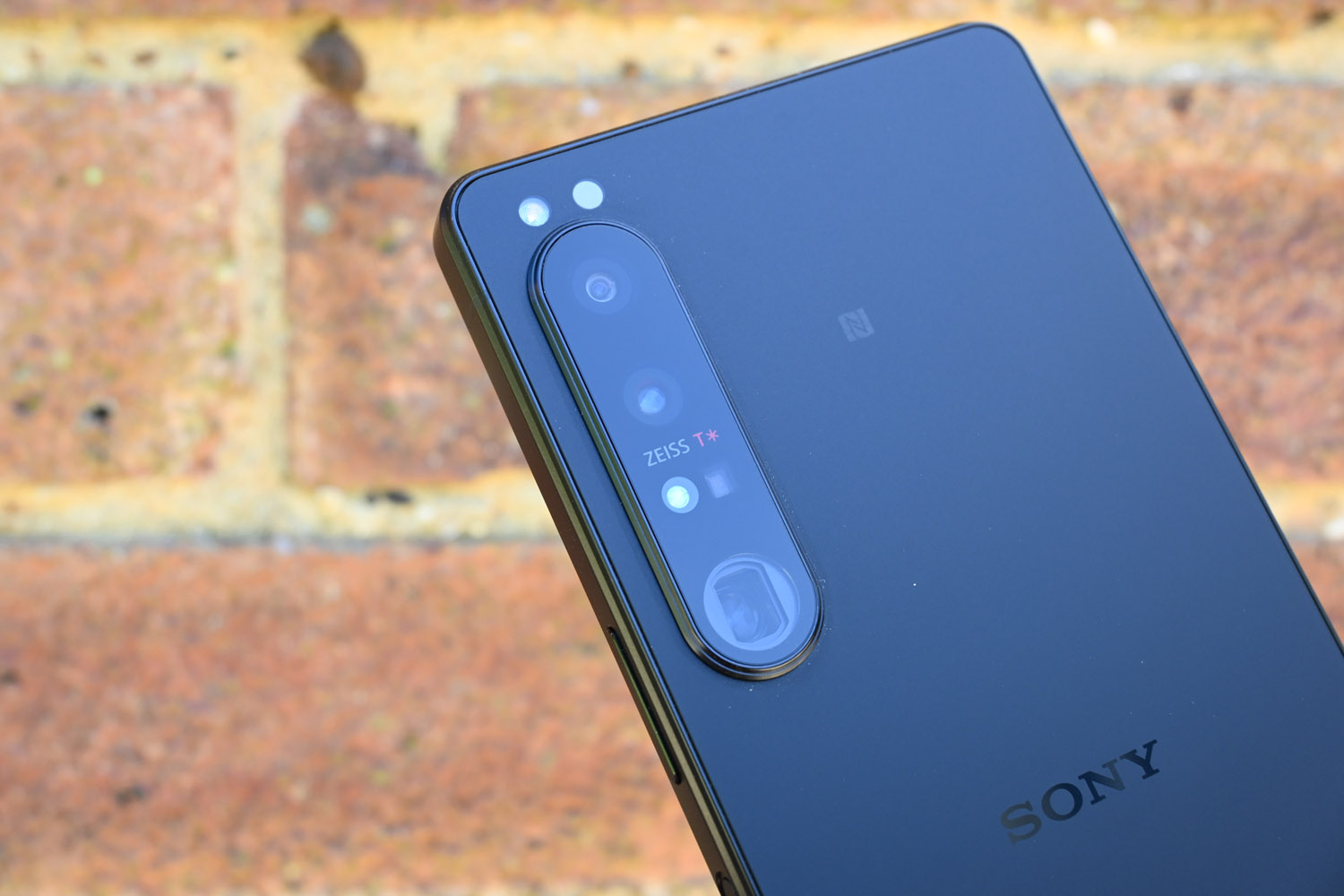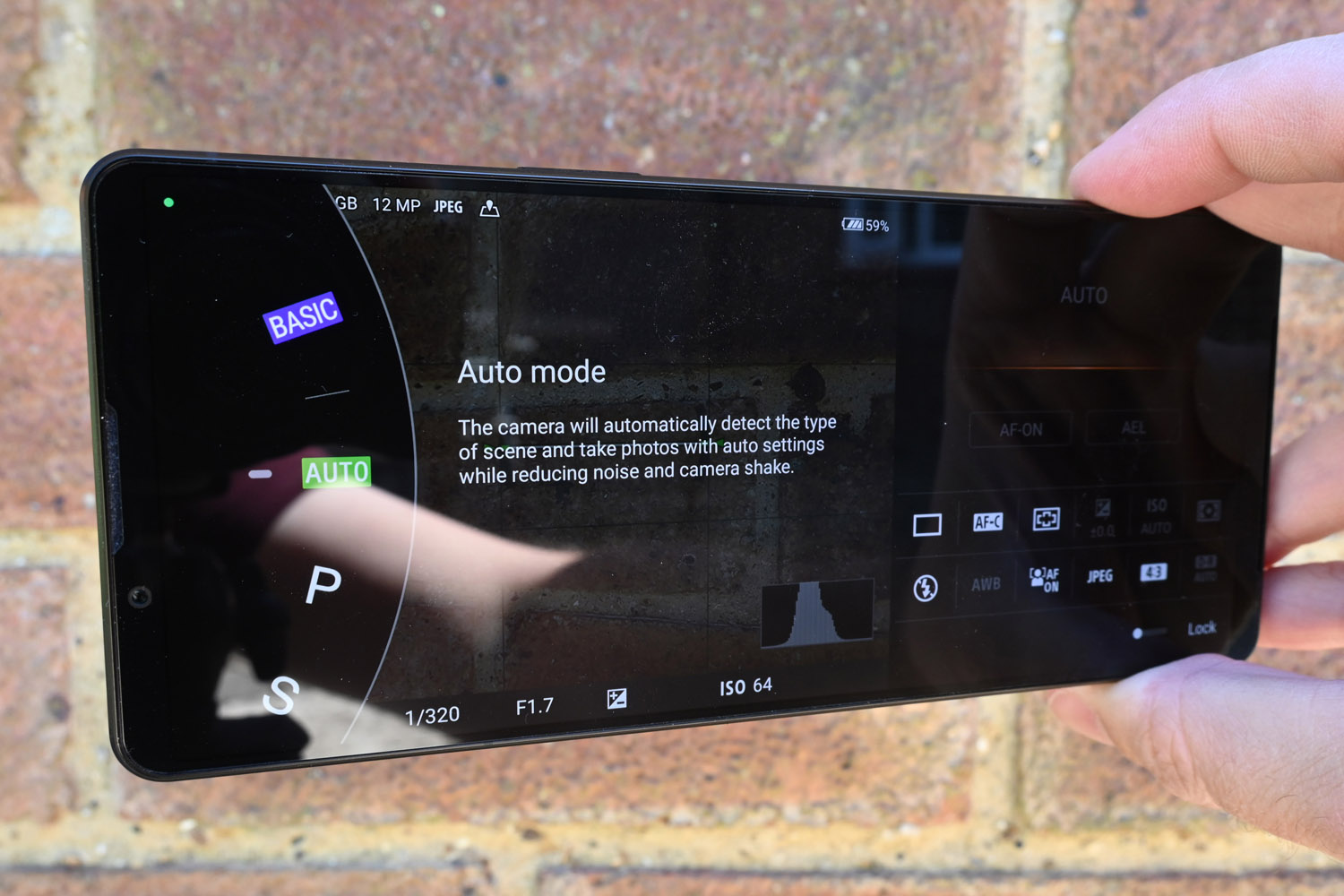 Other phones with 'zoom' lenses really have fixed focal lengths, which rely on digital zoom for everything in between. Not the Xperia 1 IV. It has physically moving lens elements for seamless magnification.
While the triple-lens array looks similar to last year's effort, with a 24mm main snapper and 16mm ultrawide, the variable zoom now covers 85mm to 125mm, or 3.5x to 5.2x distance. Sony's calling it a world's first. That's not technically true, but last 'phone' that came close was the Samsung Galaxy S4 Zoom, and that was more like a camera that happened to run Android.
All three lenses have 12MP sensors with dual pixel PDAF. The main and telephoto get optical image stabilisation, and all three make use of a time-of-flight sensor for depth mapping and lightning-quick autofocus. They can all shoot stills at 20fps (with HDR), record 4K video at 120fps, and all support real-time object tracking – something limited to the main snapper on last year's model. It's unnaturally fast, even managing to keep up with our particularly energetic cat that refuses to pose for portraits. The way the viewfinder frame rate kicks up to 120fps when you lock focus is ace, giving an unfiltered look at your subject and helping you capture those split-second moments.
Sony's camera app is comprehensive. It defaults to a Basic mode that photography novices will feel a little more at home with, but does without hand-holding portrait and macro modes. There is a more general bokeh slider, which relies on the time-of-flight sensor and eye-tracking autofocus. Edge detection isn't perfect, but it's usually convincing enough. A virtual dial lets you quickly swap into Auto mode, which unlocks a few more advanced features, or into the dedicated P,S,M modes where all the expert settings reside. Think shutter speed, metering, ISO and focus locking.
Even in the Basic mode, the Xperia 1 IV leans towards a more natural presentation, with deep shadows, high contrast, and restrained but lifelike colours. Dynamic range is superb, but it won't expose backlit subjects in the way an iPhone or Galaxy phone will. If you take a great shot with the Xperia 1 IV, it's because you did all the hard work – not because the phone's algorithms compensated for the lighting conditions.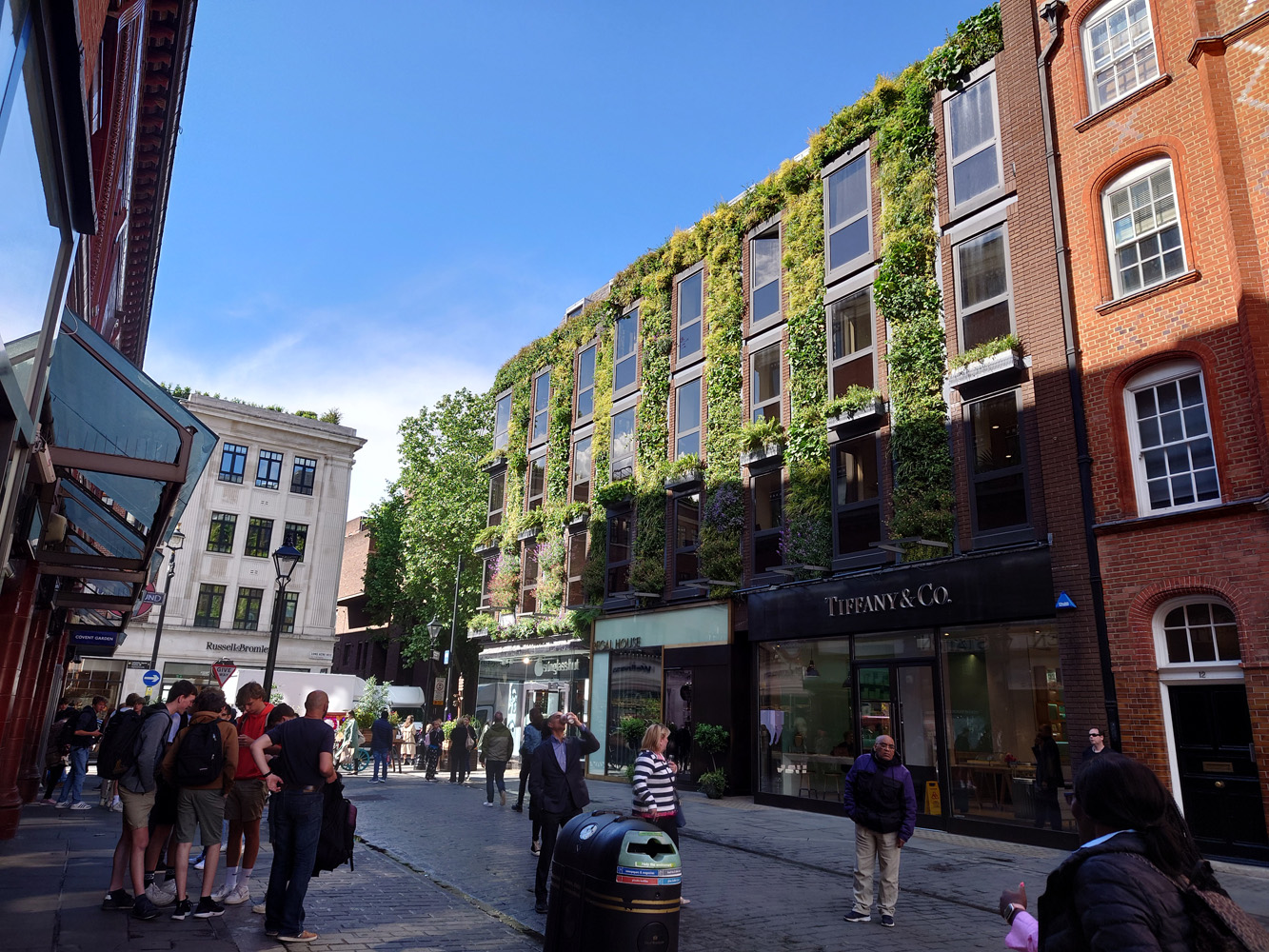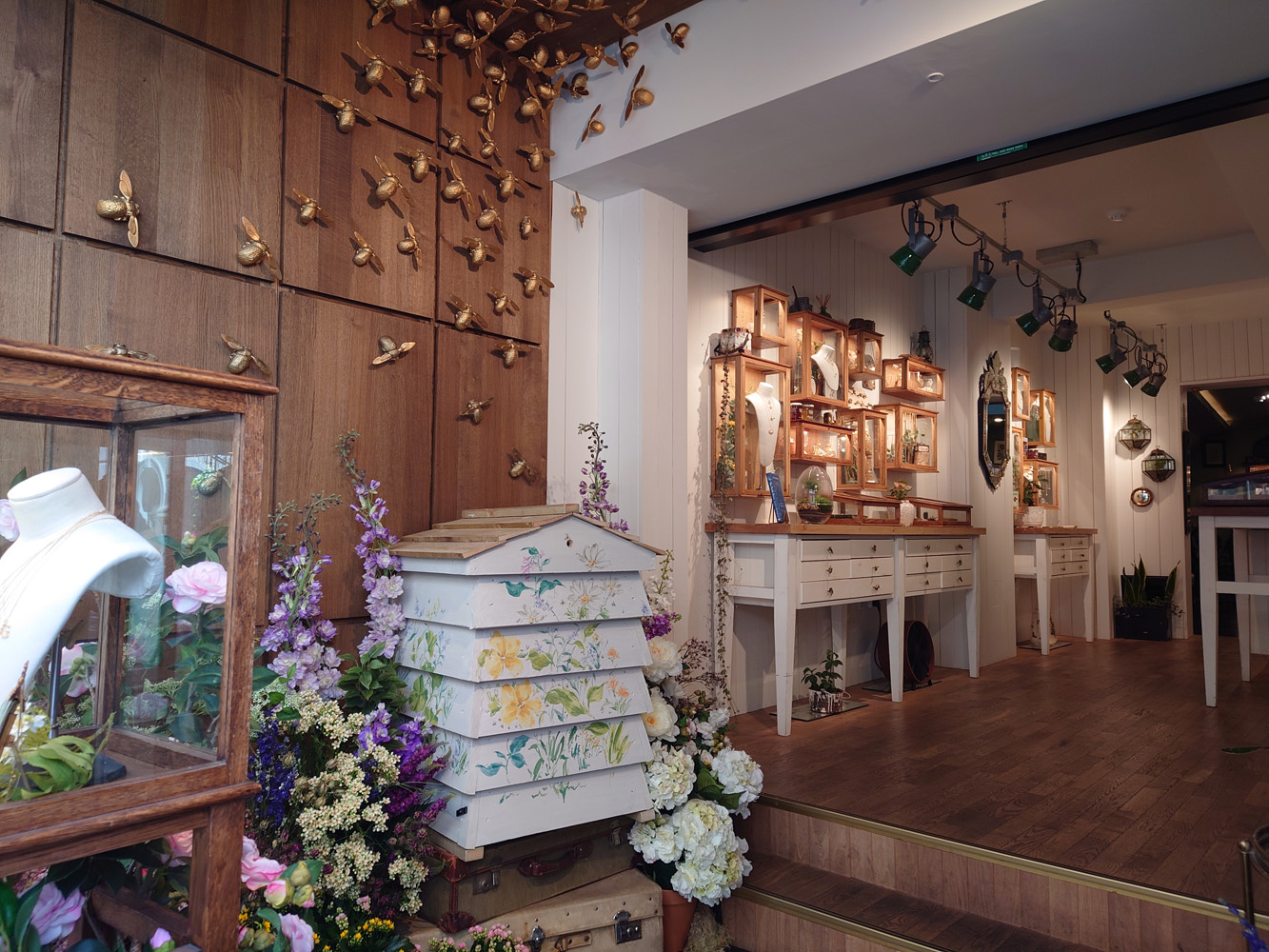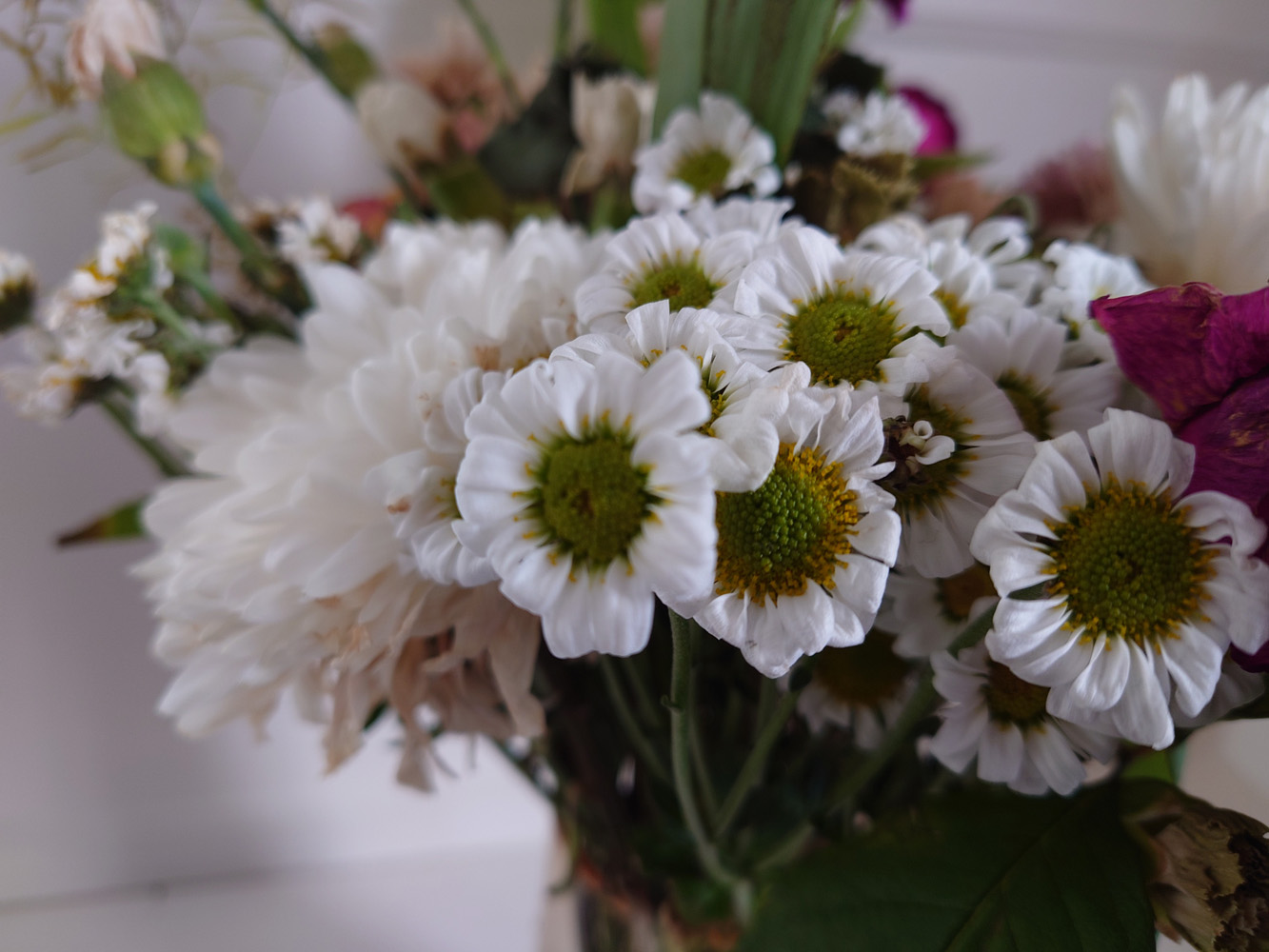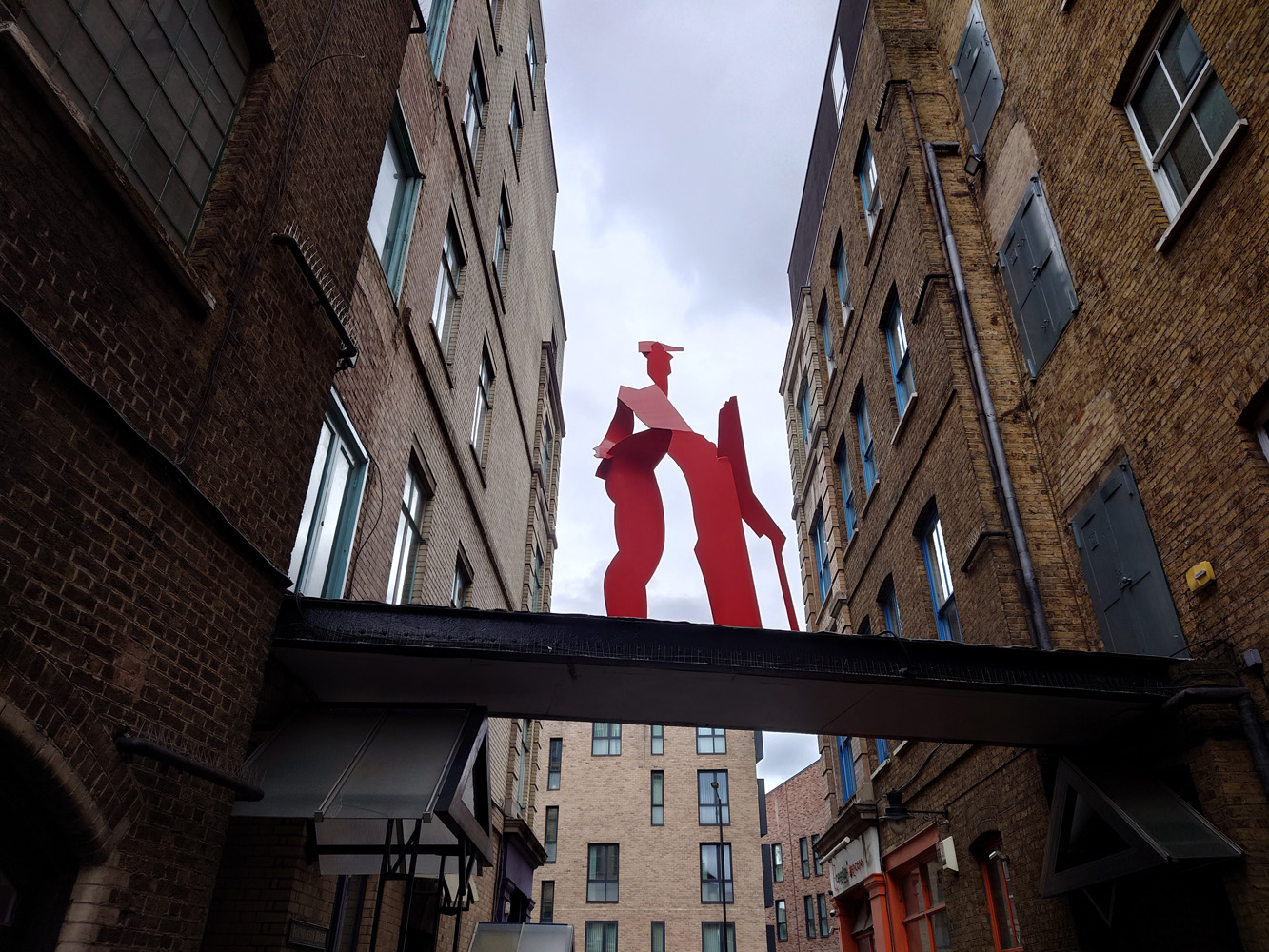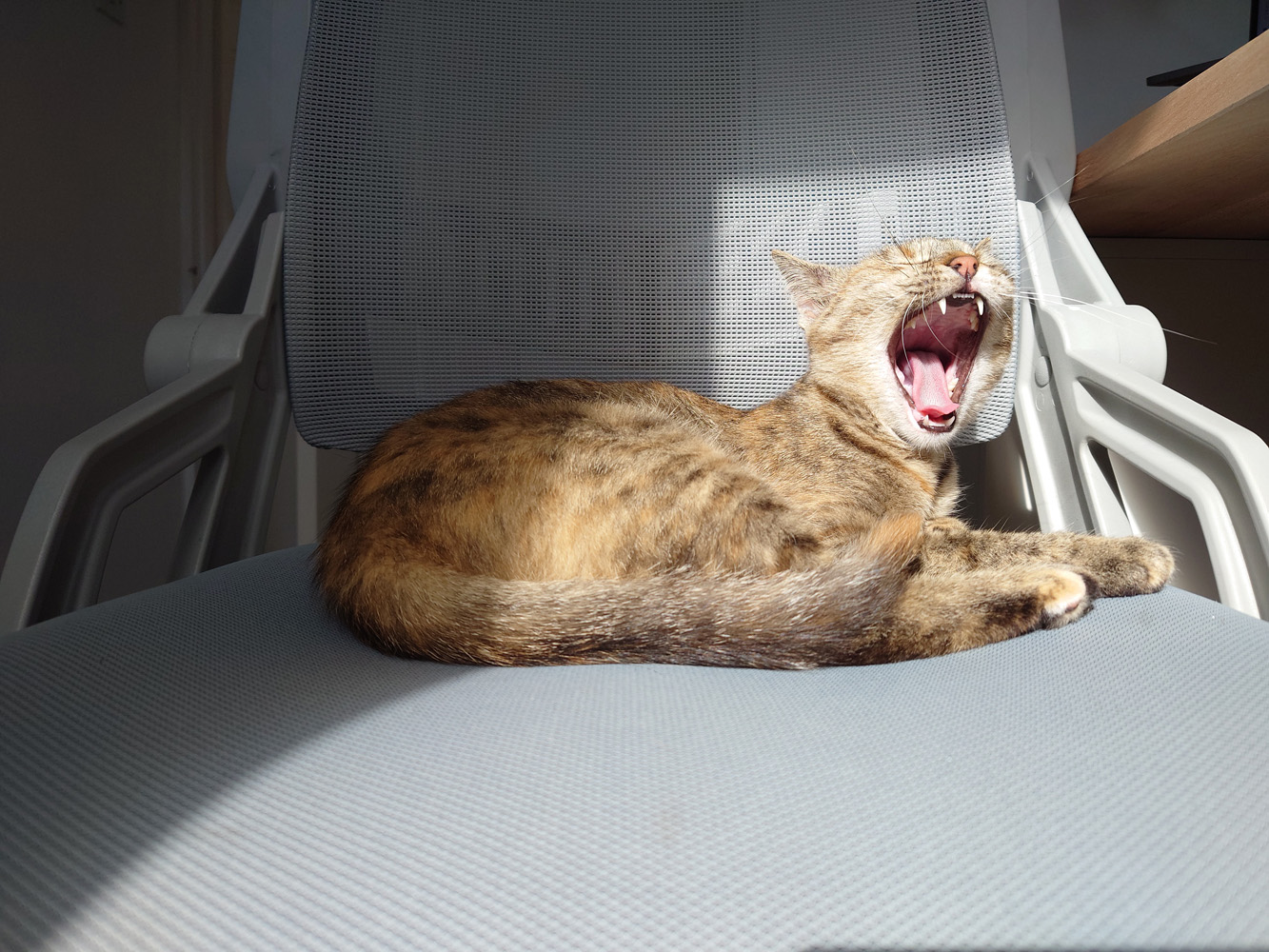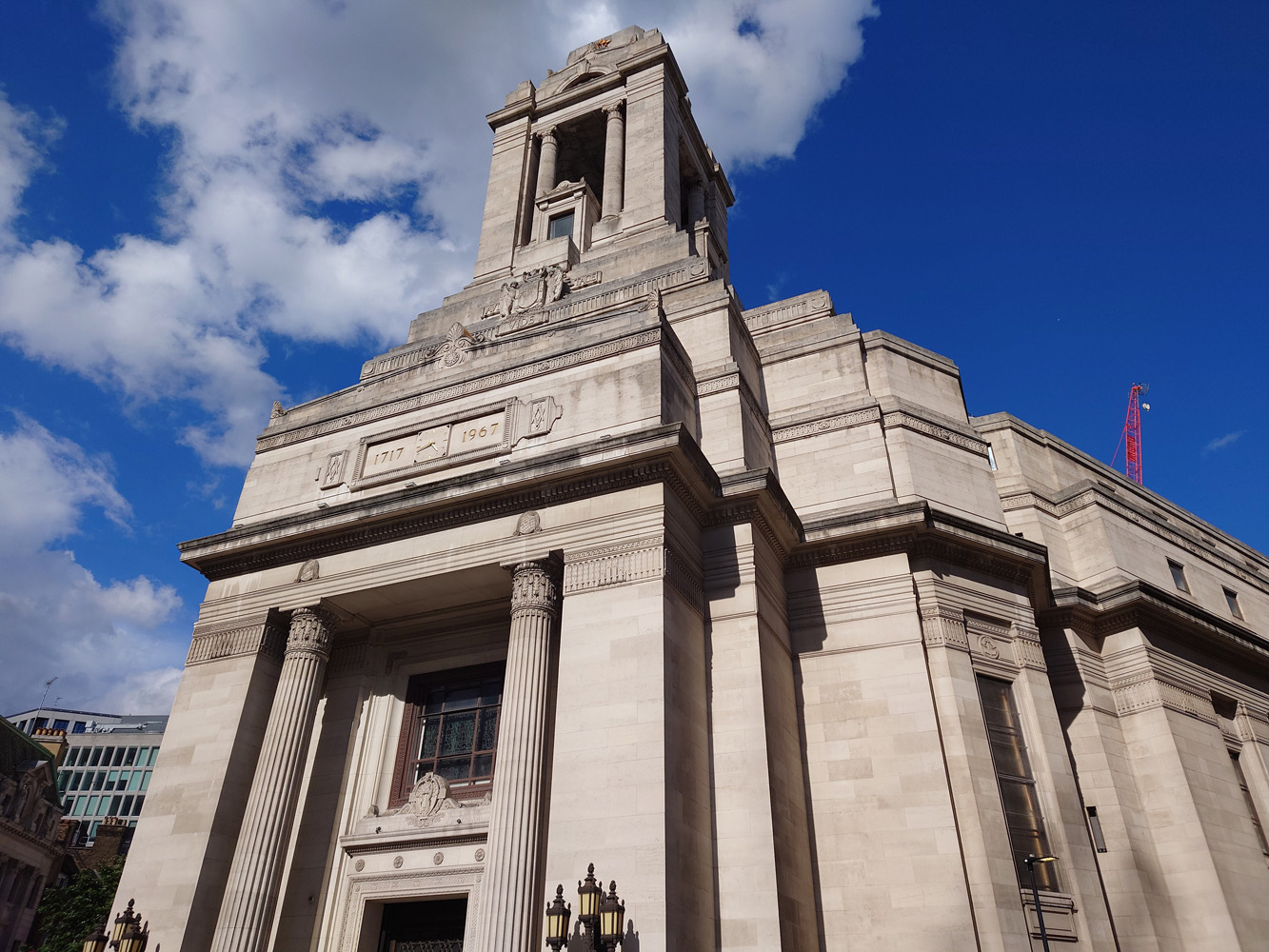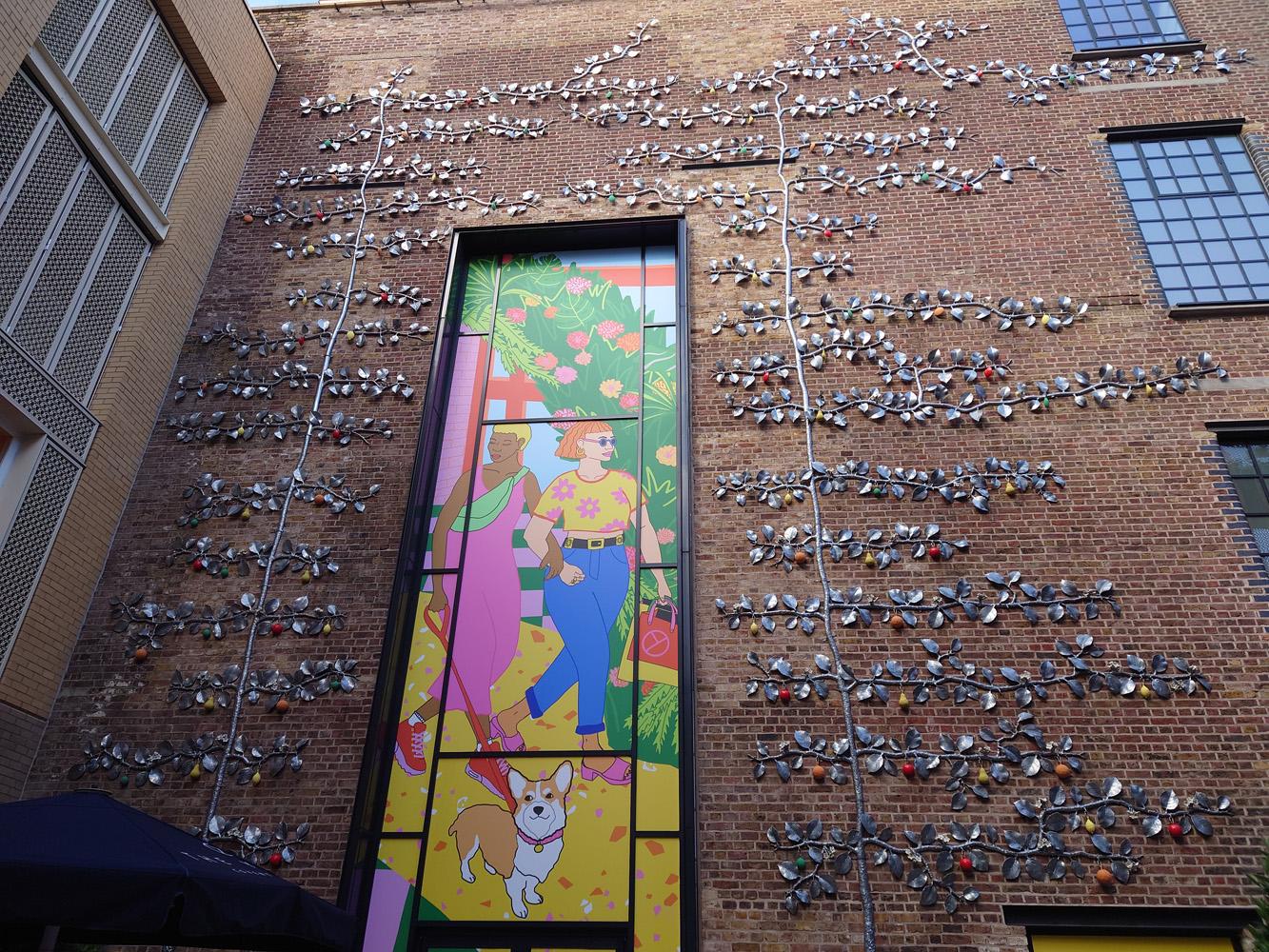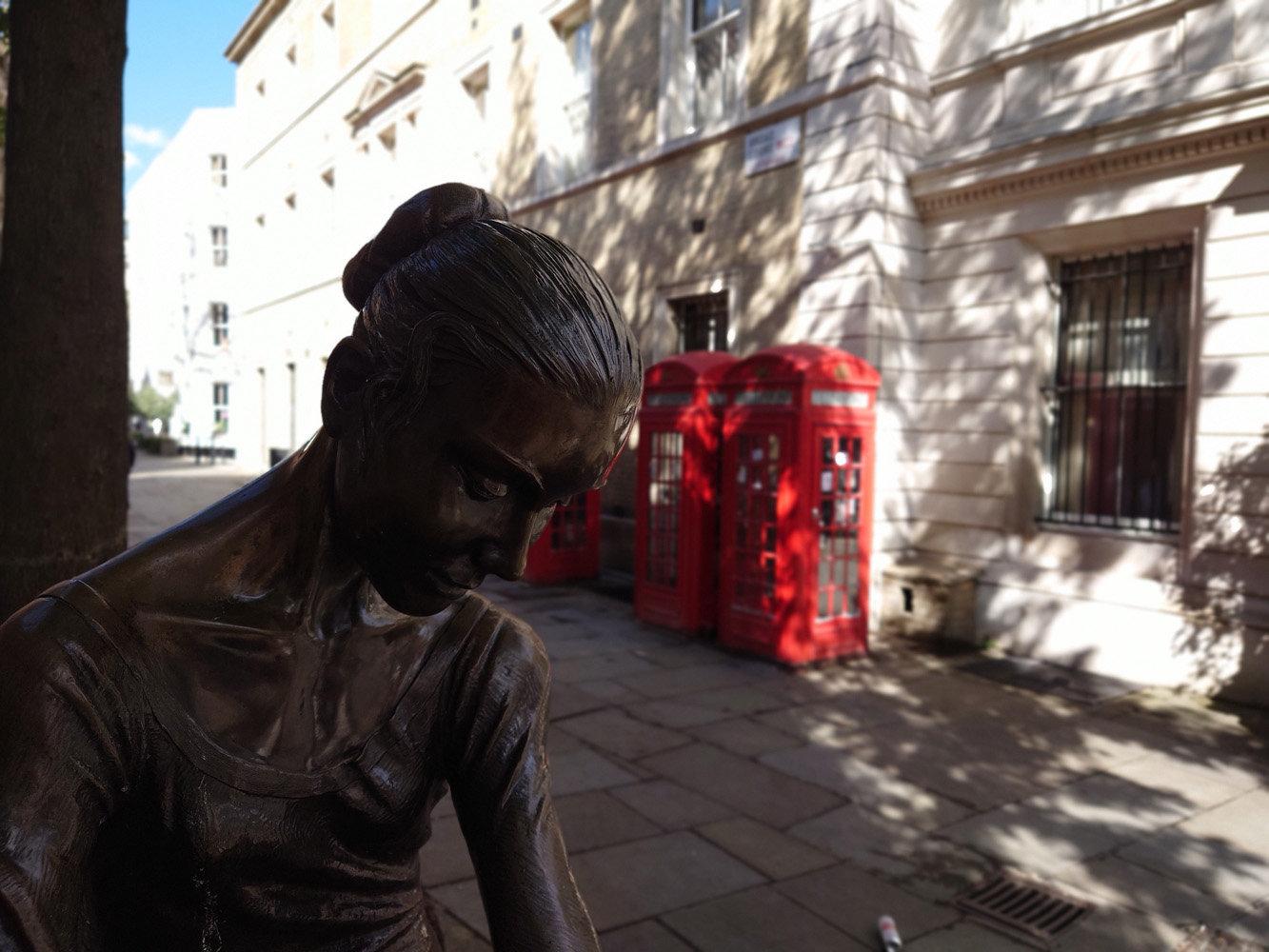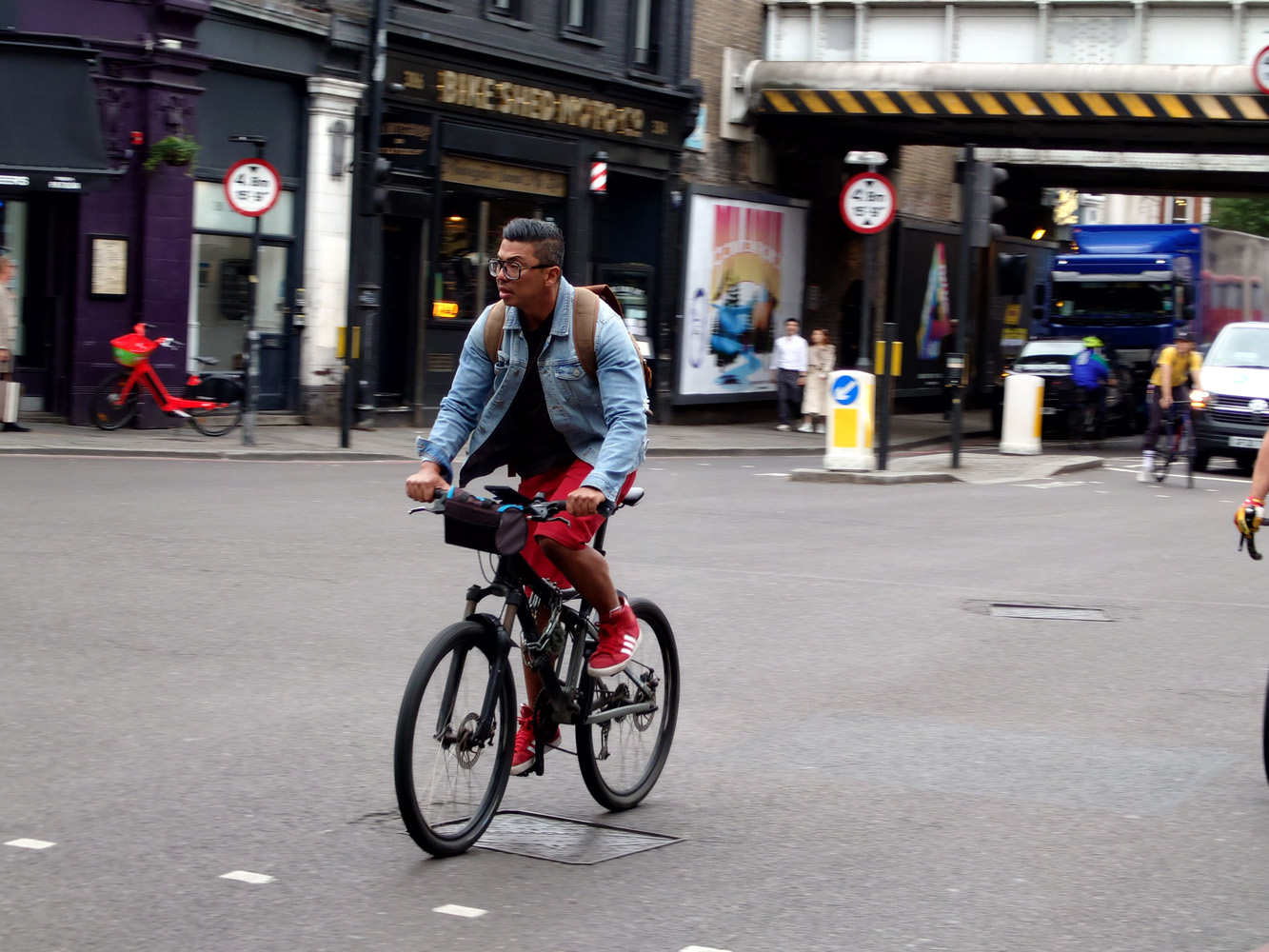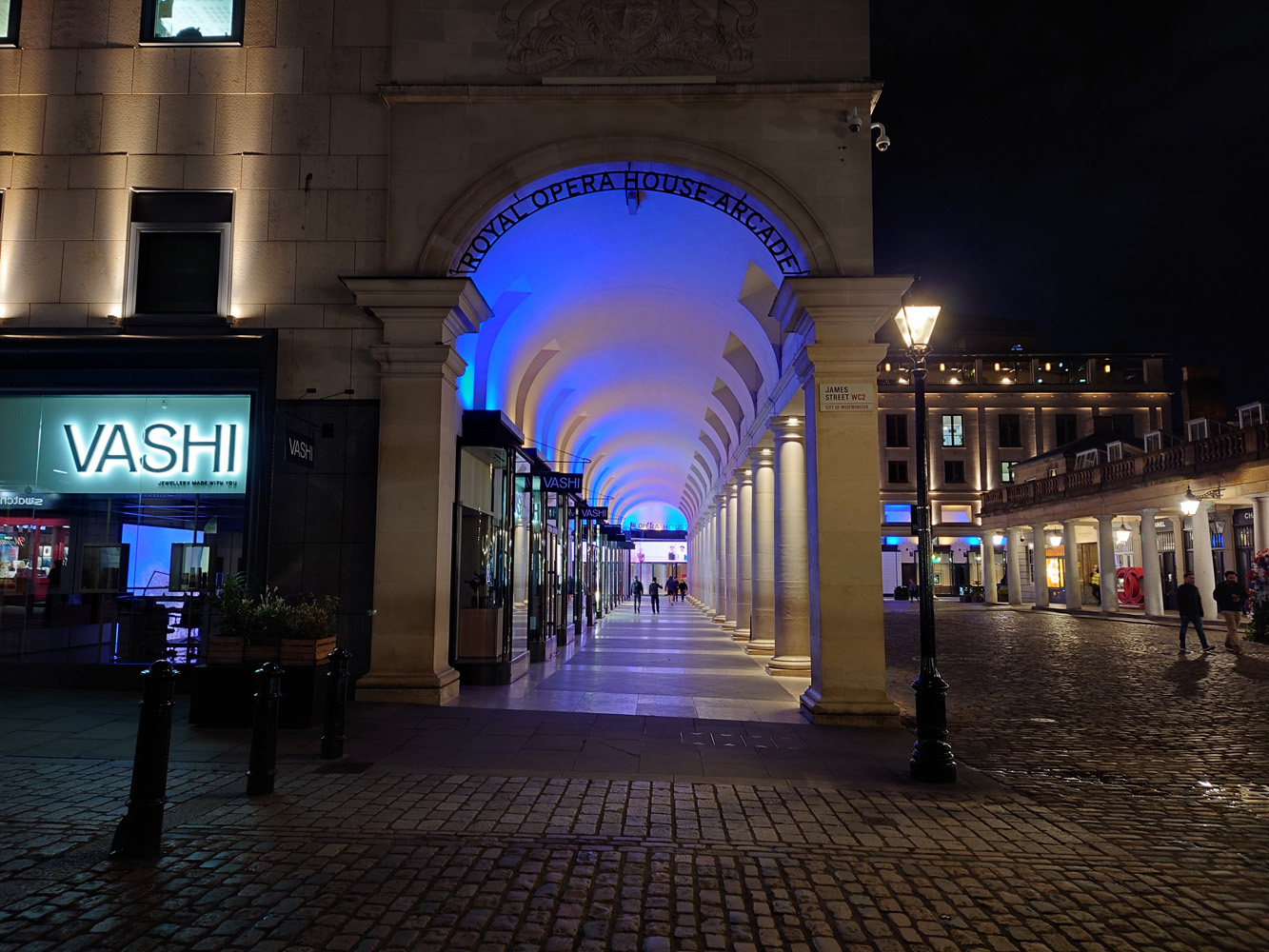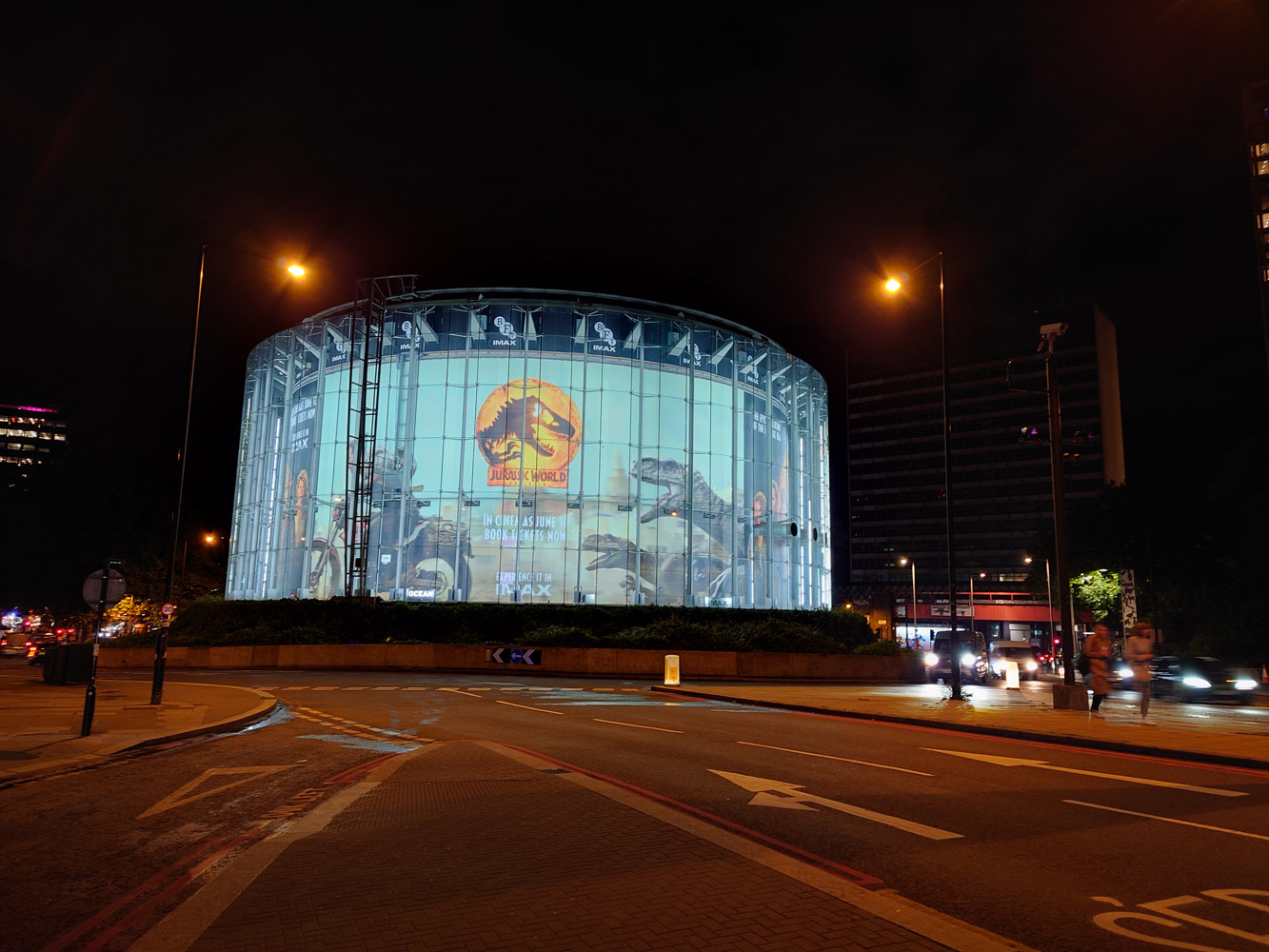 Daylight snaps show exceptional clarity, with sensible sharpening and a near-total lack of noise. It copes brilliantly with fine detail, like brickwork and tree leaves, and white balance is usually laser-accurate. There's beautiful natural bokeh on display in close-ups, and the burst mode allows for impressive freeze-frame shots of moving subjects.
The trend continues as the light fades, despite the lack of a dedicated Night mode. Images remained sharp, largely free from noise and well exposed, even in scenes with a challenging mix of shadows and highlights. You do need a steady hand, as the mix of OIS and image stacking can't match the algorithmic exposures of either Apple or Google's best.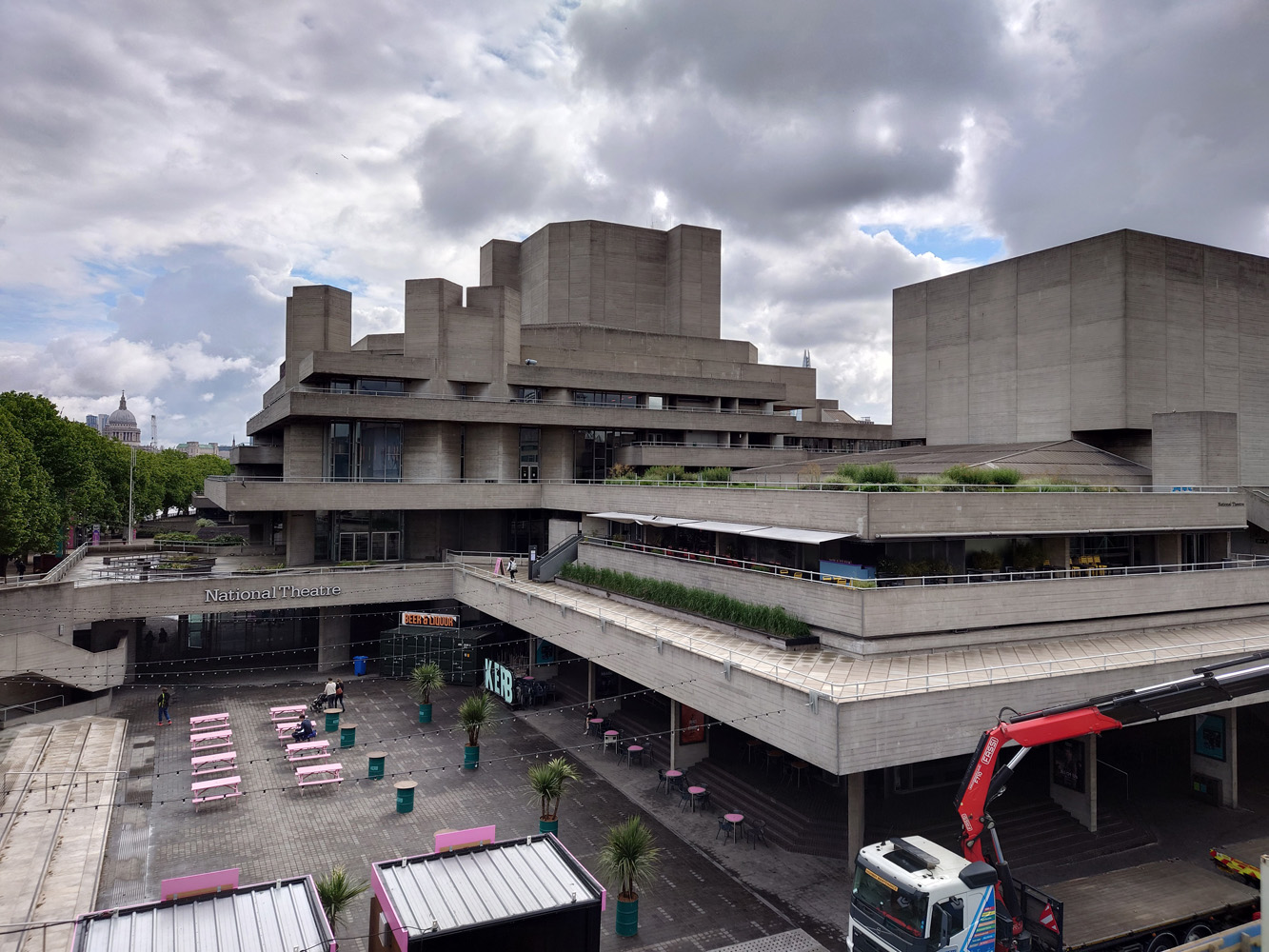 The ultrawide lens isn't quite as sharp as the main camera, at least towards the edges of the frame on account of the lens correction processing going on behind the scenes. Still, it's easily among the best wide angle cameras we've seen on a phone. Detail, colour accuracy and contrast are all on point, in all lighting conditions.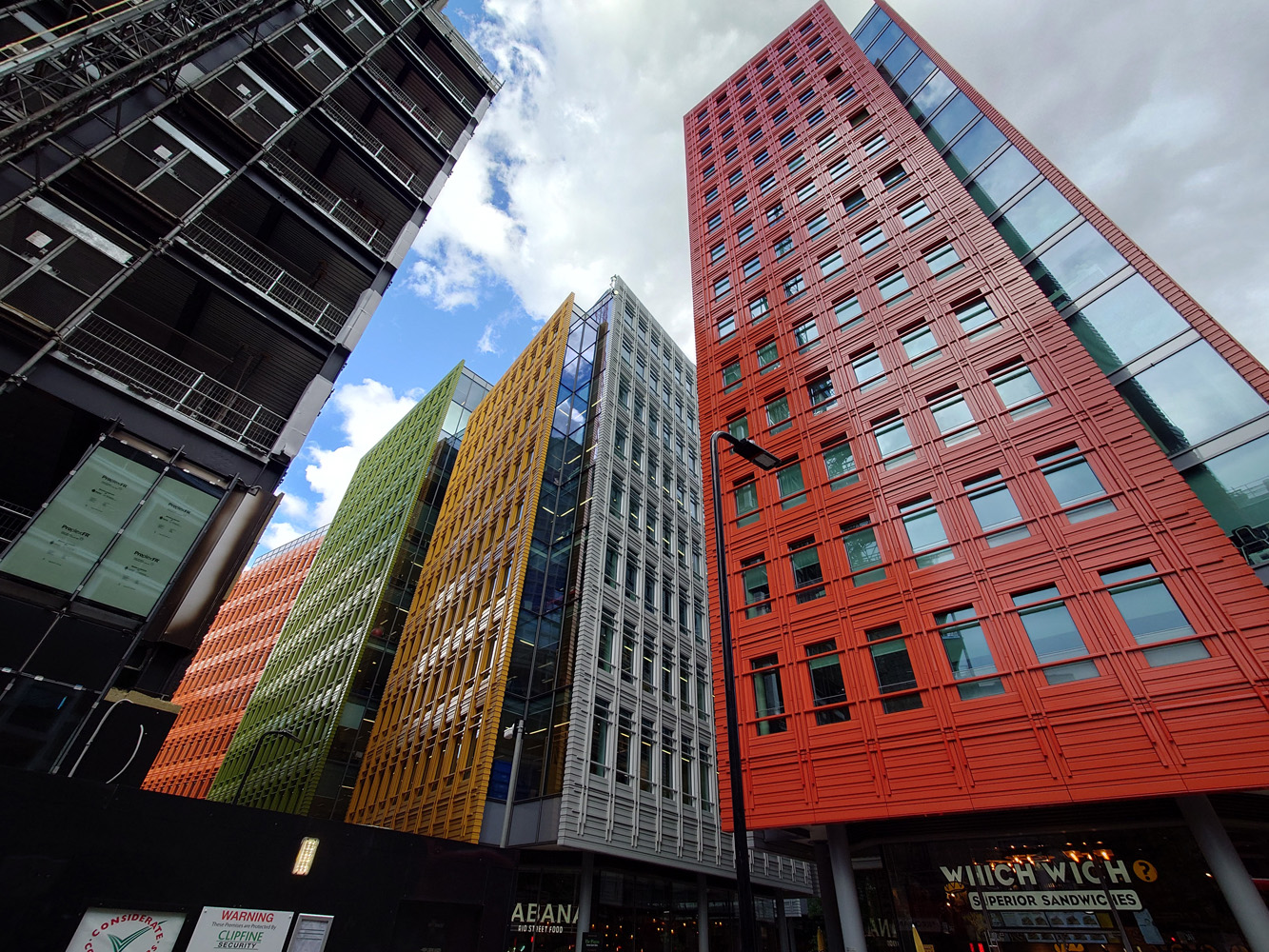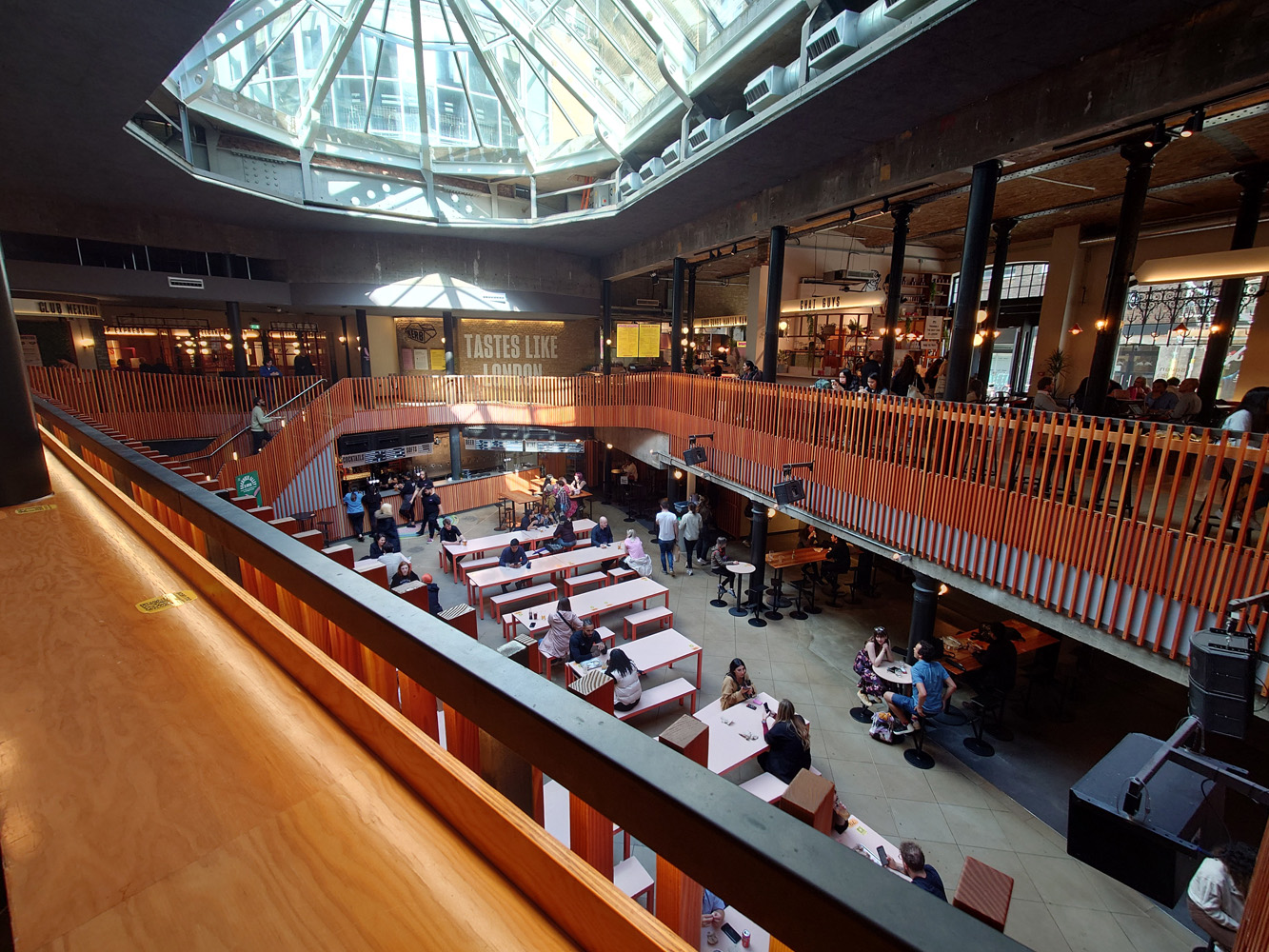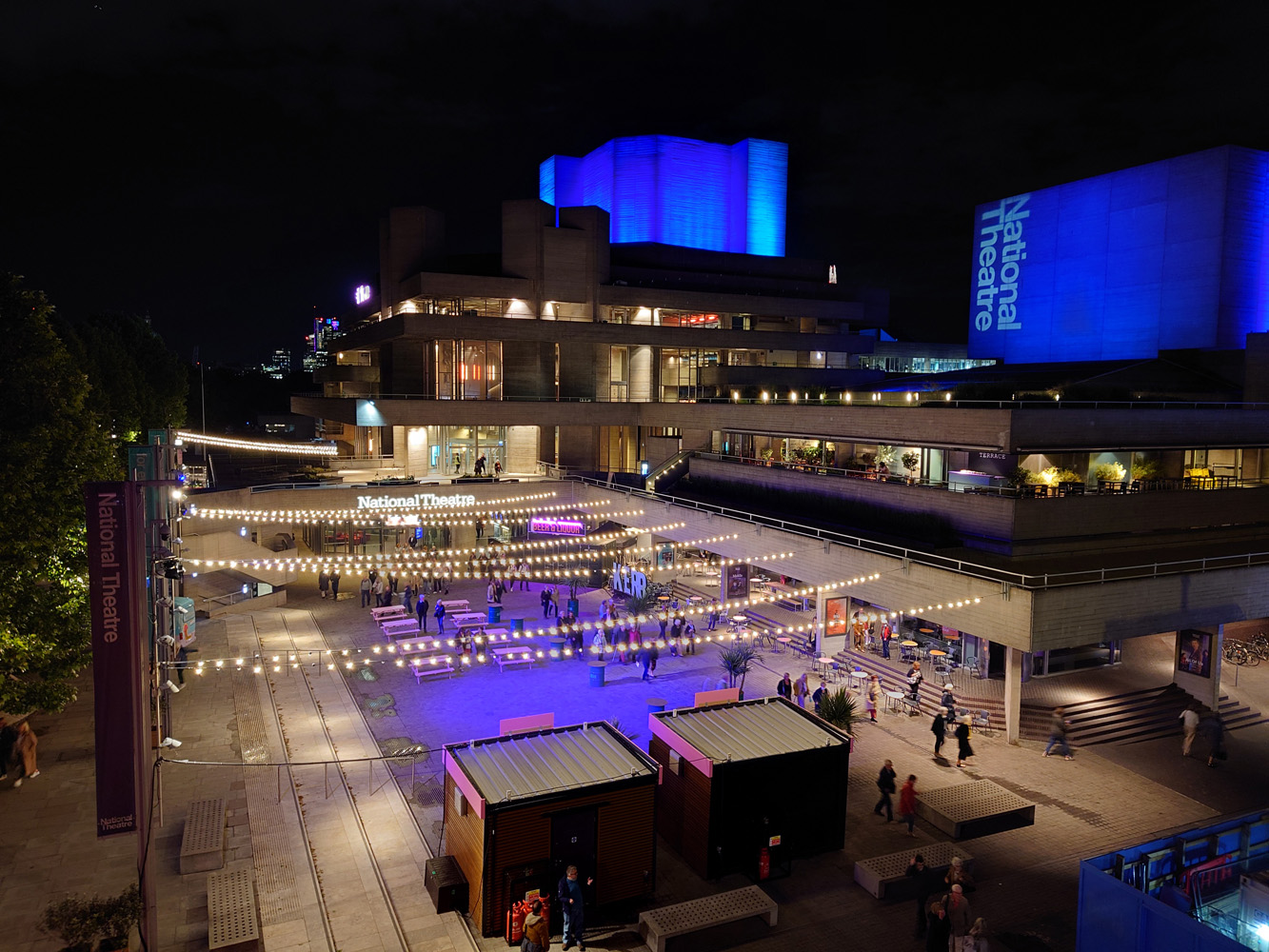 Overall sharpness takes another step down when you switch to the zoom lens. It continues to drop as you increase the magnification, which can leave 5.2x shots looking noticeably softer in side-by-side comparisons, but still packed with detail. Colours and contrast are handled just as deftly here, with excellent dynamic range, although more noise does creep in. The same is true in low light, although we noticed a tendency to overexpose brighter lights here that isn't present in the other cameras.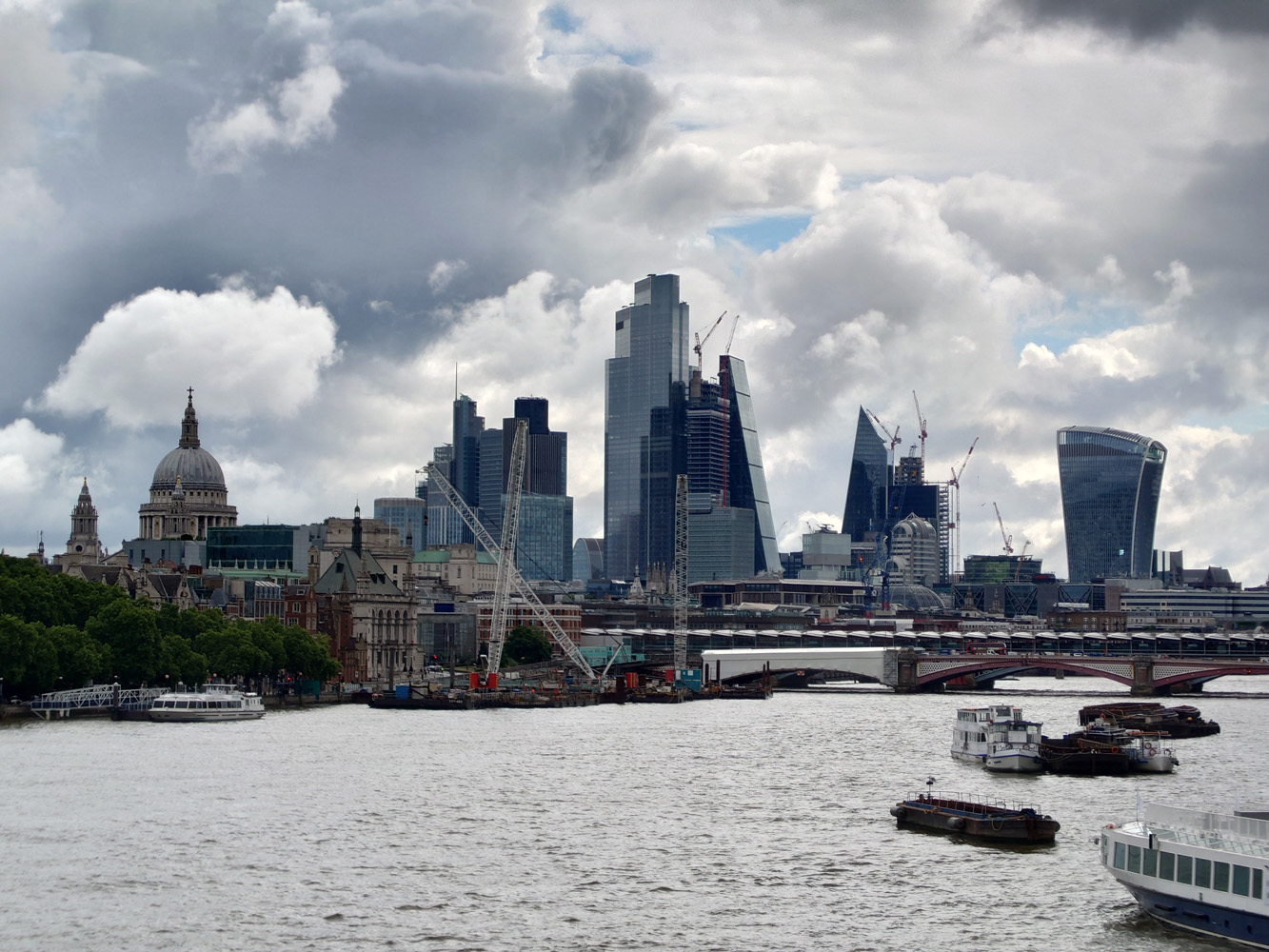 The big question is whether there's enough difference between 3.5x and 5.2x to justify the optical zoom tech in the first place. Sony pitches it as a portrait lens, and it certainly takes a great headshot, but is less useful when shooting distant scenery. The Samsung Galaxy S22 Ultra might digitally blend its two fixed lenses, but tops out at a zoomtastic 10x. Sony's AI-assisted digital zoom maxes out at 15.6x, and is fairly effective in good light, but we're betting future Xperia phones won't stop at 5.2x once the tech has improved.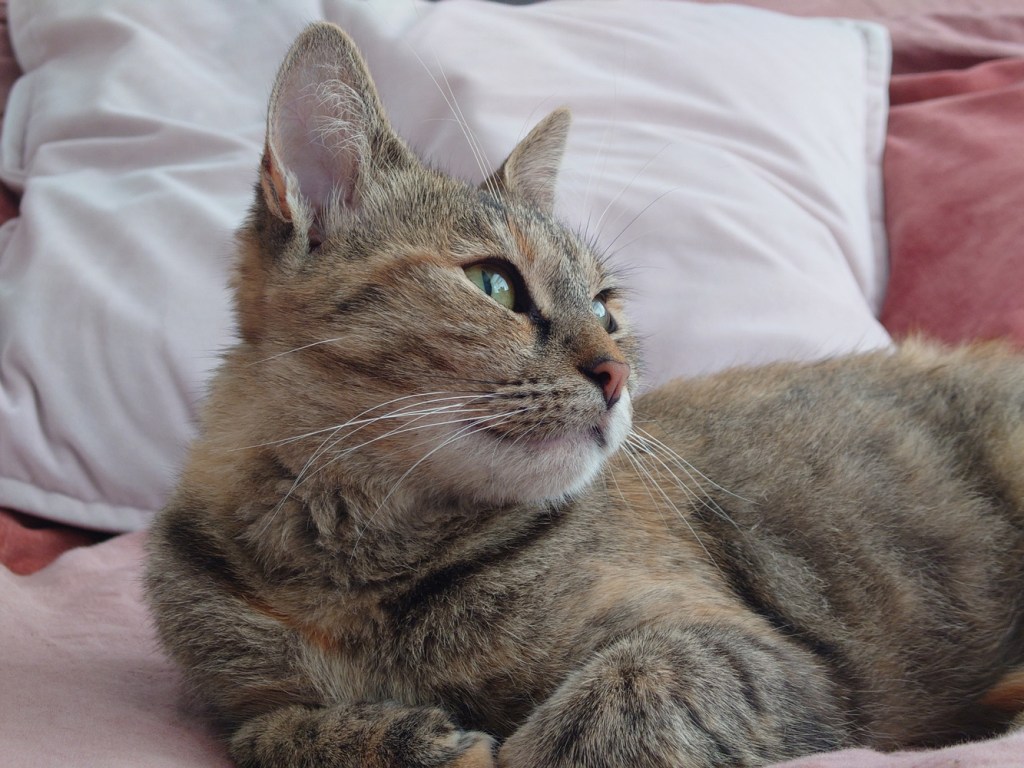 Optical zoom more useful when shooting video, letting you move in and out without introducing digital artifacts to your footage. The Xperia 1 IV is practically a miniature movie studio, with two separate apps: Video Pro, for amateurs and enthusiasts that know the basics, and Cinema Pro for professionals. We spent most of our time in Video Pro, which doesn't exactly hold your hand, but can largely get the job done in-camera. You'll need to colour-grade your footage in post to truly get the most from Cinema Pro.
Finally, the front camera has been bumped to a 12MP sensor, and is all the better for it. Exposure was on point, colour and dynamic range are great and the clarity of each image was a real step up from the pixel-binned snaps we've seen on recent handsets with much higher pixel counts.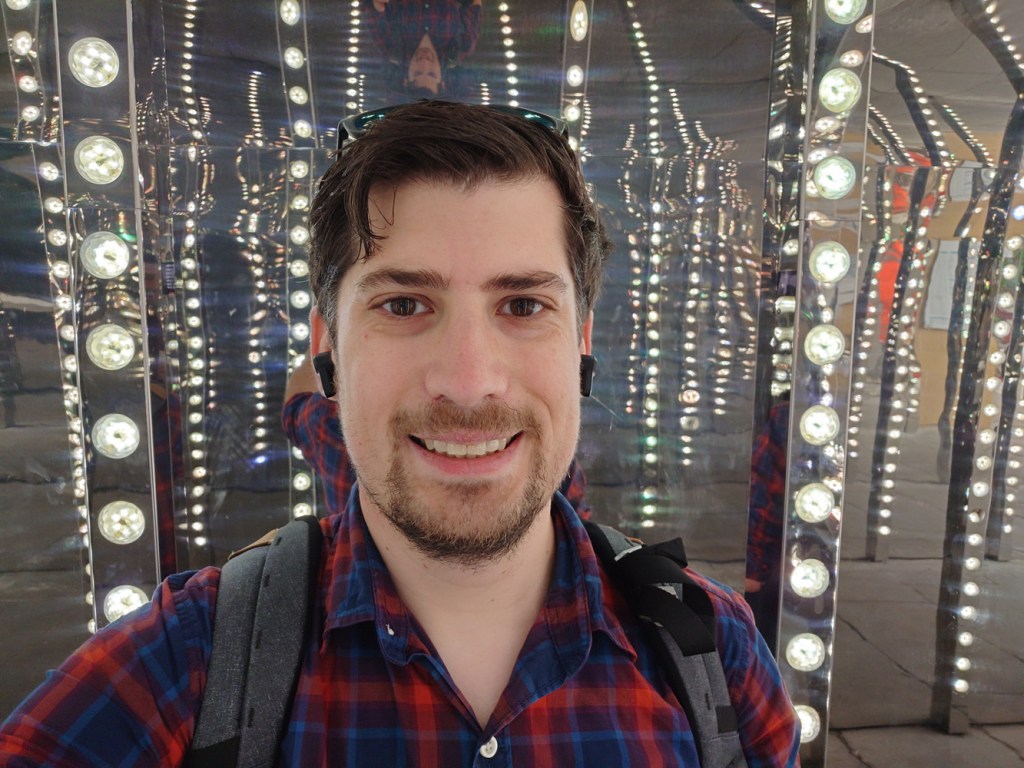 Sony Xperia 1 IV performance & software
With a Snapdragon 8 Gen 1 and 12GB of RAM, there was never any doubt the Xperia 1 IV was going to be a real powerhouse. It ensures Android 12 runs perfectly smoothly, even when switching between a handful of demanding apps, and demolishes benchmarks. At least to begin with.
Sustained heavy loads force the CPU to throttle to avoid getting too hot, which restricts performance. This isn't exclusive to benchmark apps, as five minutes of 4K HDR video recording was enough to display a temperature warning. The screen refresh rate also drops to 60Hz, and only jumps back to 120Hz when the handset has cooled. Plenty of phones throttle when they get toasty, and our handset wasn't running final firmware either, but as heat has been an issue for previous Xperia 1 models, we couldn't ignore it.
Is this something you're going to experience in daily use, though? Not based on our testing. It didn't break a sweat after full morning spent shooting 20fps burst photos, and we played more Apex Legends Mobile than we'd care to admit without seeing any slowdown. It stayed at a consistent 60fps throughout.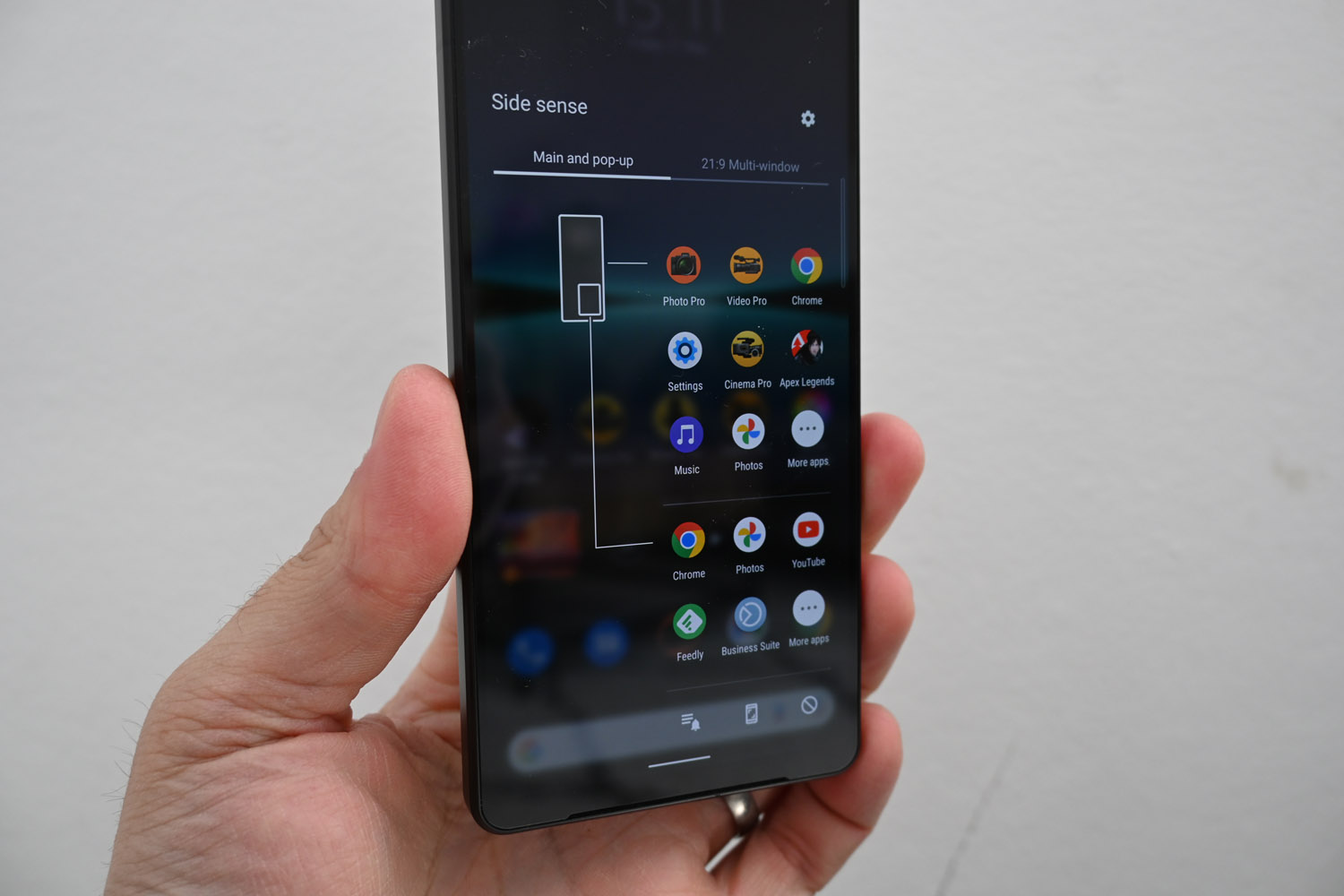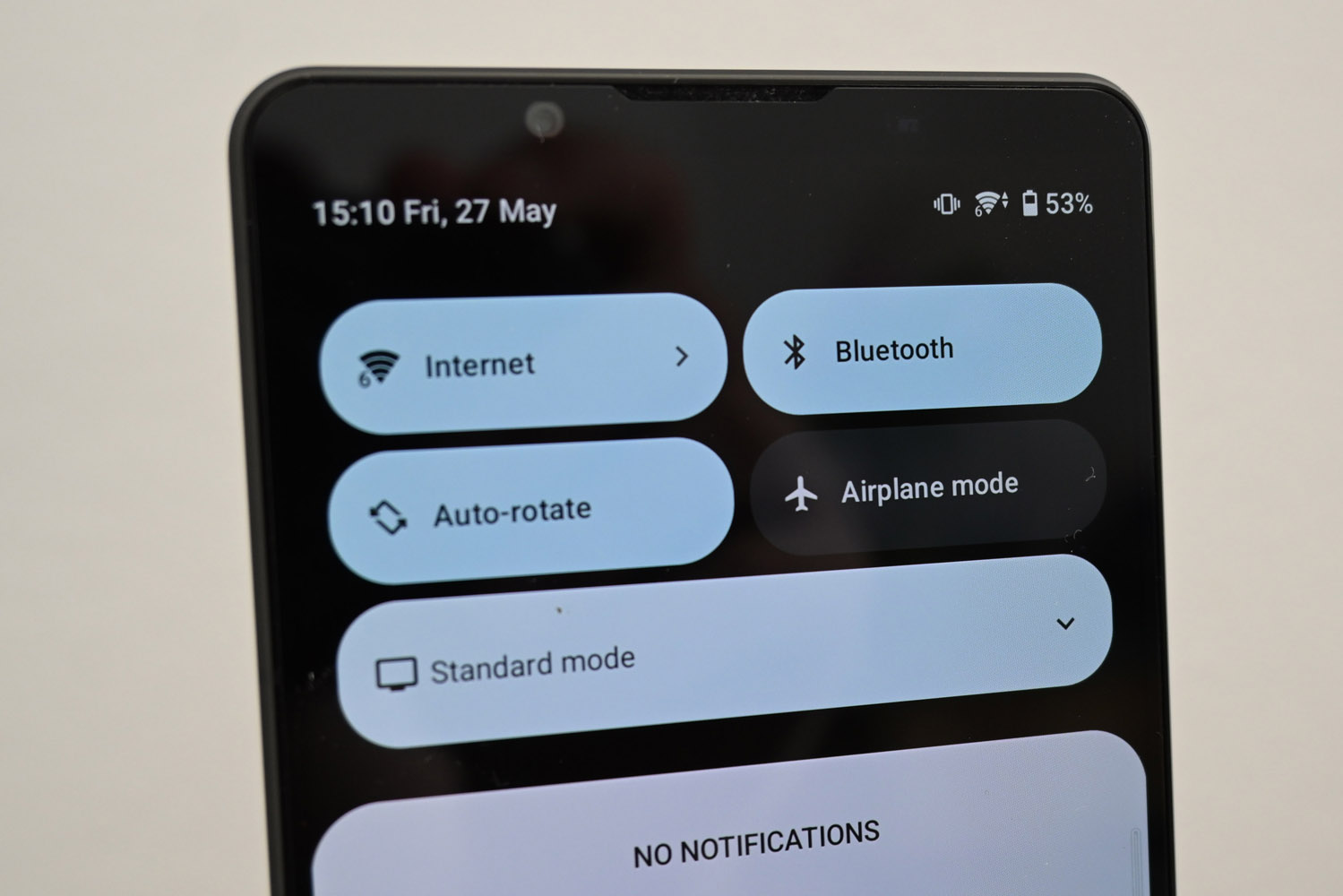 We appreciate a light touch when it comes to Android customisation, and Sony's is especially feather-like. Aside from a custom font and a few tweaked icons, the Xperia 1 IV looks and feels a lot like vanilla Android 12. The biggest additions are an easily accessible multi-window shortcut, which lets you launch pairs of apps in split-screen, and Game Enhancer for tweaking performance and live streaming footage straight from the phone. It'll let you beam content straight to YouTube, even if you're lacking the follower count required to stream from other devices.
For the most part Sony relies on Google's apps, using Google Photos instead of an in-house image gallery and Files for managing storage. There are a handful of pre-installed Sony apps, but they're all winners: Music Pro is a high quality audio recorder that uses cloud-based processing to replicate a dedicated condenser mic, and Bravia Core lets you stream Sony's movie catalogue in 4K60p quality. Both are paid-for services but Xperia 1 IV owners qualify for a handful of free movies, including new titles yet to show up on streaming platforms, such as Uncharted and Ghostbusters Afterlife.
Sony has committed to three years of security updates, which is the minimum we'd want from such a pricey handset. Samsung offers four years on its latest models, and certain Apple phones are into their seventh year of support. It also feels off-kilter with the firm's efforts to be more environmentally friendly, by not bundling a power brick or USB cable in the box.
Sony Xperia 1 IV battery life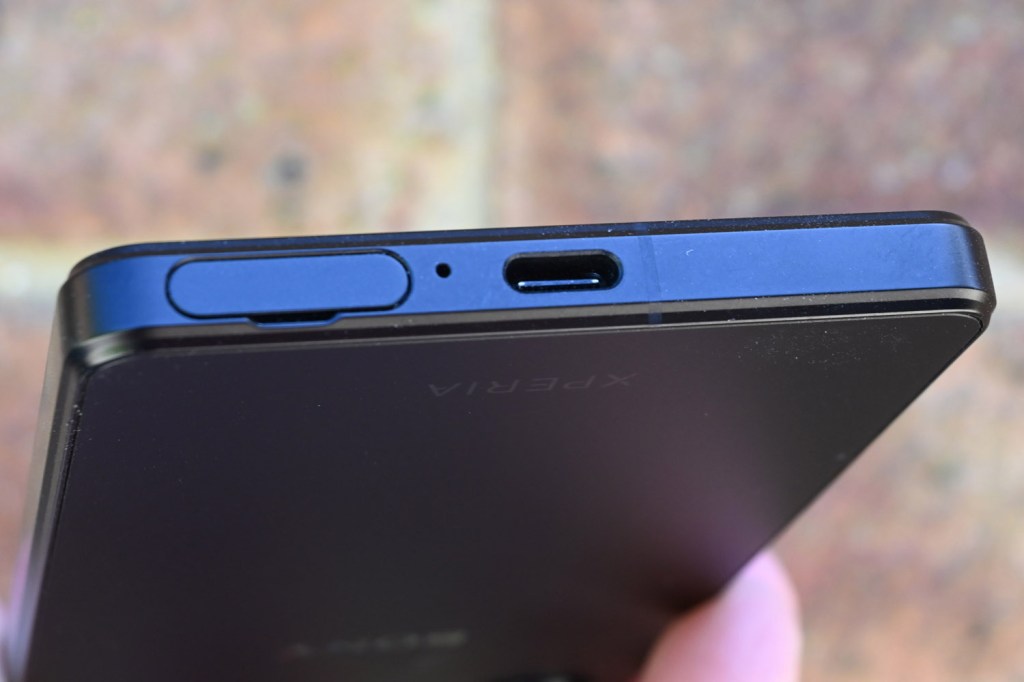 That's right, it's BYOCAC (bring your own cable and charger) for all Sony smartphones going forwards. The Xperia 1 IV supports 30W wired and 15W wireless charging, so you're likely to have at least one power adaptor floating around that'll juice it up at top speed – and anything to cut down on plastic waste is a good move in our book.
Expect a 50% top-up in about half an hour, or a full charge in less than two. That's well behind the latest flagships from Chinese brands like Xiaomi and Oppo, but on par with anything Samsung and Apple offers.
Overall battery capacity has grown, from 4500mAh in the last-gen Xperia 1 III to 5000mAh here. It's a sizeable increase that helps offset the Snapdragon CPU's thirst for electrons, although it doesn't make a massive difference to longevity.
We still lasted a full working day of intense use, with a blend of burst photo snapping, and 4K video recording and HDR playback, on top of music streaming, web browsing, and a bit of gaming for good measure. It had dipped into the red by the time we got home, but performance was largely on par with other flagships like the Samsung Galaxy S22 Ultra. Spend less time shooting video and you'll probably end the day with more than a quarter left in the tank.
Sony Xperia 1 IV verdict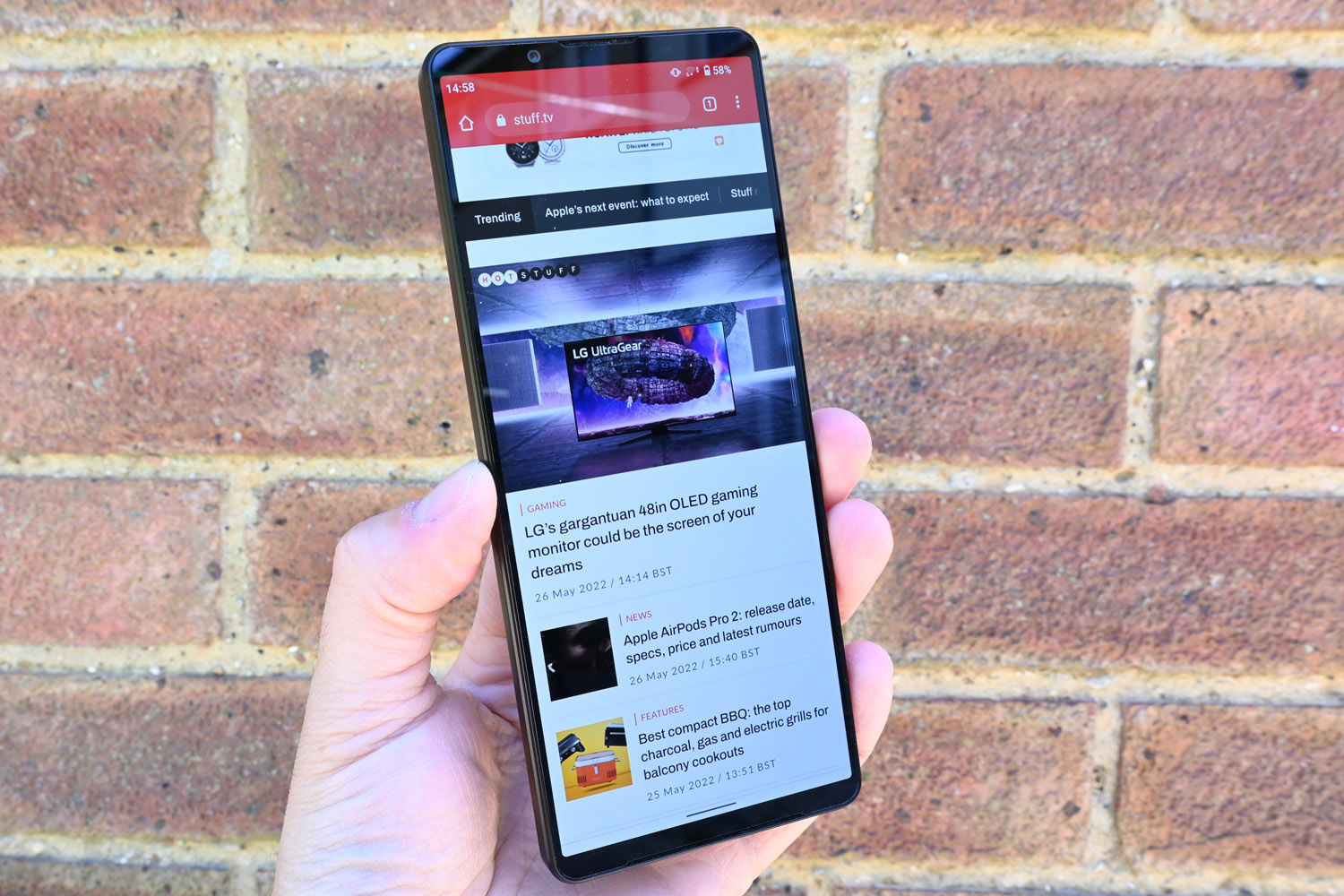 Sony has long since accepted its flagship phones aren't aimed at everyone; they're proper devotee gadgets, with features other brands have kicked to the curb. The Xperia 1 IV is the latest evolution of that.
This is a phenomenally capable flagship, with exceptional performance, all-day battery life and a cinematic 4K display. It's also purpose-built for photographers, who will love the expansive manual shooting modes, rapid burst shooting and stellar image quality across all lenses.
But while the seamless optical zoom is technically impressive, and surely the future of smartphone cameras, the limited magnification range restricts its appeal.
Ultimately it won't steal mainstream customers away from the Samsung Galaxy S22 Ultra or iPhone 13 Pro Max, which are far happier to hold your hand on the photography front. It's not such a leap forward that Xperia 1 III owners need to think about upgrading, either, and thermals are a concern. But fans willing to pay the hefty cost of entry aren't going to be disappointed.
Stuff Says…
This fan-favourite flagship doubles down on what made previous efforts so impressive, improving in all the right areas and debuting some genuinely clever continuous zoom camera tech. It's still a niche proposition, though, and a costly one. Only skilled photographers should apply.
Good Stuff
Flexible, fast and capable cameras with impressive manual controls
A true flagship in all other respects, from screen to performance
Has all the features other phones have forgotten about
Bad Stuff
Newbie snappers will only scratch the surface of what the cameras can do
Gets toasty under load, to the point of throttling
4K resolution has limited use, and lacks dynamic refresh
Sony Xperia 1 IV specifications
Screen
6.5in, 3840×1644 OLED w/ 120Hz refresh rate, 21:9 aspect ratio, HDR10+
CPU
Qualcomm Snapdragon 8 Gen 1 octa-core
Memory
12GB RAM
Cameras
12MP, f/1.7, 24mm wide w dual pixel PDAF, OIS + 12MP, f/2.2, 16mm ultrawide w/ dual pixel PDAF + 12MP, f/2.3 85mm – f/2.8 125mm telephoto w/ dual pixel PDAF, OIS, 3.5x-5.2x continuous optical zoom + 0.3MP TOF 3D rear.
12MP, f/2.0, 24m front
Storage
256GB on-board, microSD expansion
Operating system
Android 12
Battery
5000mAh non-removable w/ 30W wired charging, wireless charging, reverse wireless charging
Dimensions
165x71x8.2mm, 185g