Sony Xperia 10 hands-on review
Making other phones wish they were a little bit taller
Sony's been turning a lot of heads at this year's MWC with its new ultra-wide flagship, the Xperia 1.
But you don't need to shell out the big bucks to enjoy on-the-go movies in that 21:9 aspect ratio. While it lacks its big brother's world first 4K HDR OLED, the Xperia 10's 6in display is enough to make it stand out like the lanky kid at school in the crowded mid-range space.
Read on for hands-on impressions straight from the show floor.
Design: Stand up tall
When Sony's new smartphone line-up was announced, we were a bit worried that they'd feel like TV remotes in the hand. Happily, that's not the case at all, and despite its long and slim profile, the Xperia 10 is a nice thing to wield.
In this brave new world of smartphone design, a thick black bezel on top is beginning to look a bit old-fashioned, but it's not like you're left wanting for more screen real estate.
As you'd expect from a phone at this price, the metal back and slightly protruding camera module are far from premium, but that's not to say the Xperia 10 feels cheap. Sony's built an affordable phone with personality, and we're not going to complain about that.
The fingerprint sensor is built into the right-hand edge of the device, which we'll test properly in the full review. In any case, it's sensibly located, even if we've been spoilt by the in-display readers appearing in new phones all the time.
We only saw the black version, but Sony confirmed that the Xperia 10 will also be available in navy, silver and pink.
Display: Wide and sleek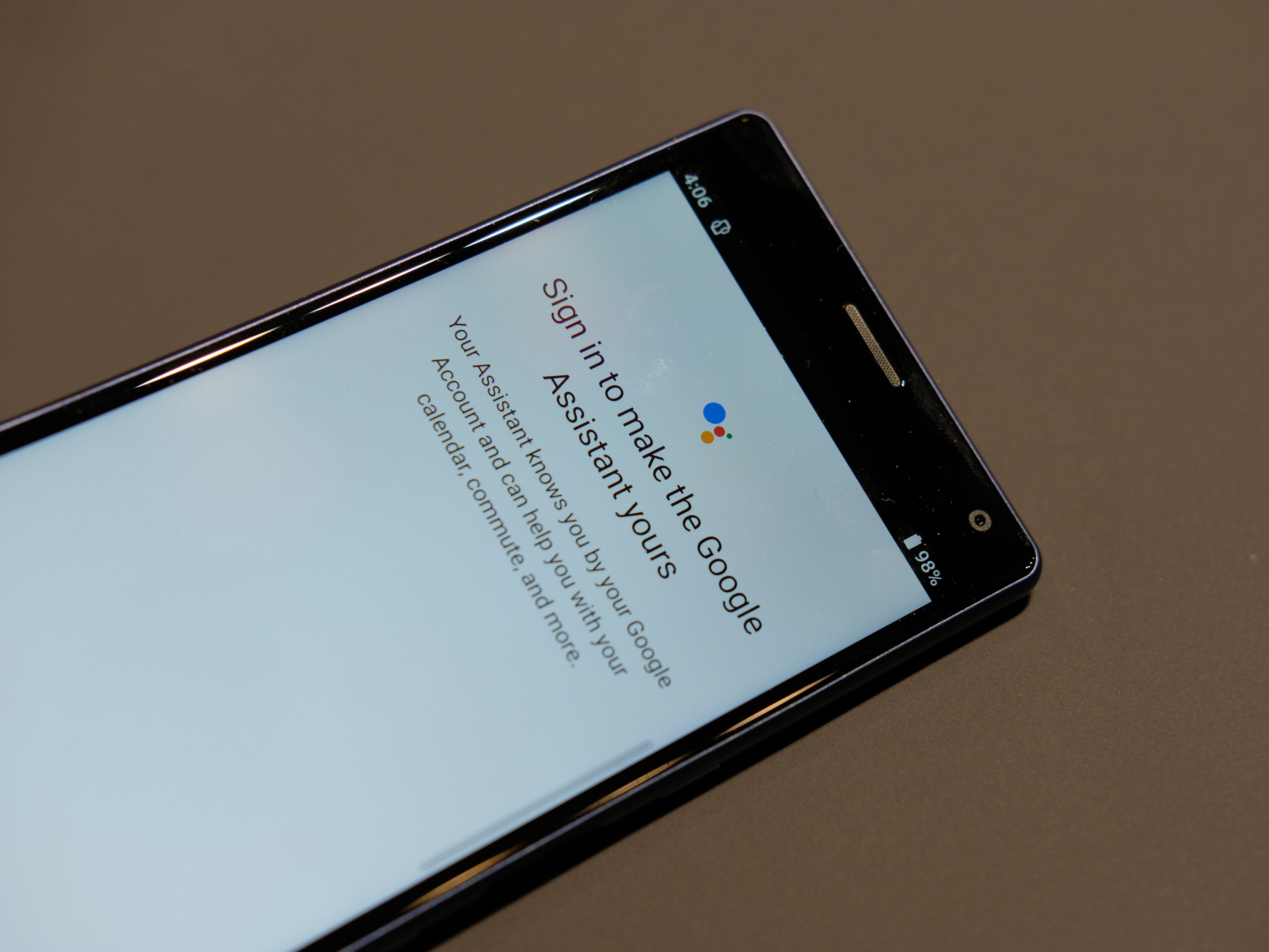 Sony appears to be throwing everything and the kitchen sink at making the screens on its flagship phones the best in the business.
Unsurprisingly, the Xperia 10's FHD+ LCD panel is a lot less spectacular, but it seemed to be plenty bright enough, and colours pop, if not as strikingly as they do on an OLED.
The 6in 21:9 showpiece really comes into its own when you flip the phone into landscape, where films shot in 21:9 (a lot of them) will default to their native display ratio, filling every inch of the screen and eliminating the black bars you get when you're watching something in 16:9.
We definitely don't need an excuse to watch Spiderman: Into the Spider-Verse for the fourth time, but it's probably going to look fantastic when hogging the ultra-wide display.
Software: Have a bit of sense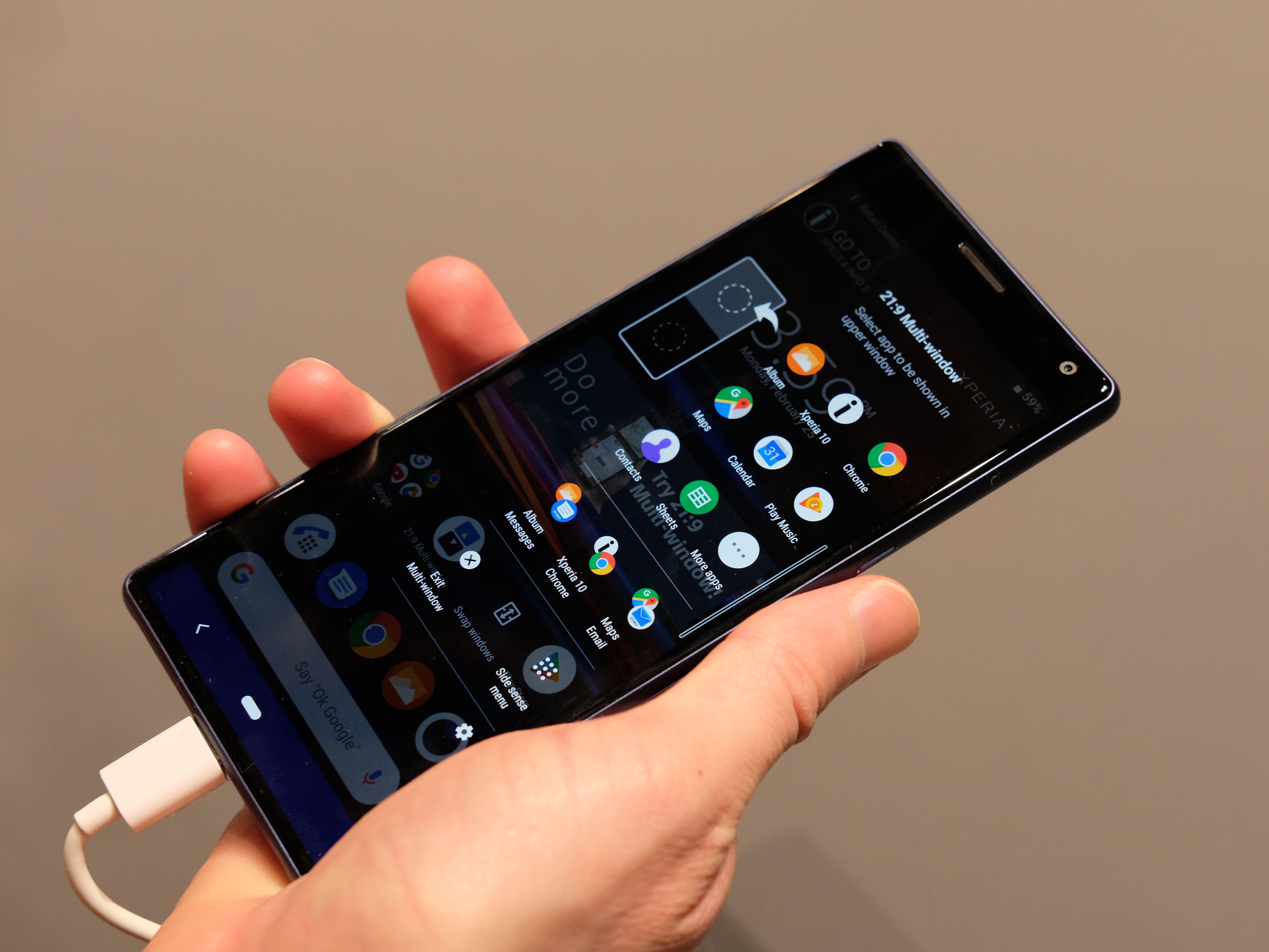 The obvious downside of a tall screen is that it makes one-handed use tricky for most, and downright impossible for Donald Trump.
To make things easier, Sony has incorporated the Side sense functionality that we saw in last year's XZ3 into its new mid-ranger. Part of Sony's Android 9 skin, it's activated by double tapping the side of the screen, and doing so will bring up a selection of your most-used apps for easy access without having to perform finger gymnastics.
I've always found Side sense to be a bit less responsive than it should be, but it makes a lot of sense to have it here.
The tall display also means you can split apps into two windows for more effective multi-tasking, which can either be done using Side sense or by long pressing the app icons. The most obvious pairing is having a video playing at the top of the screen while you browse the internet on the lower half. The 21:9 display means this doesn't feel like you're squashing apps together unnecessarily.
Cameras: Double trouble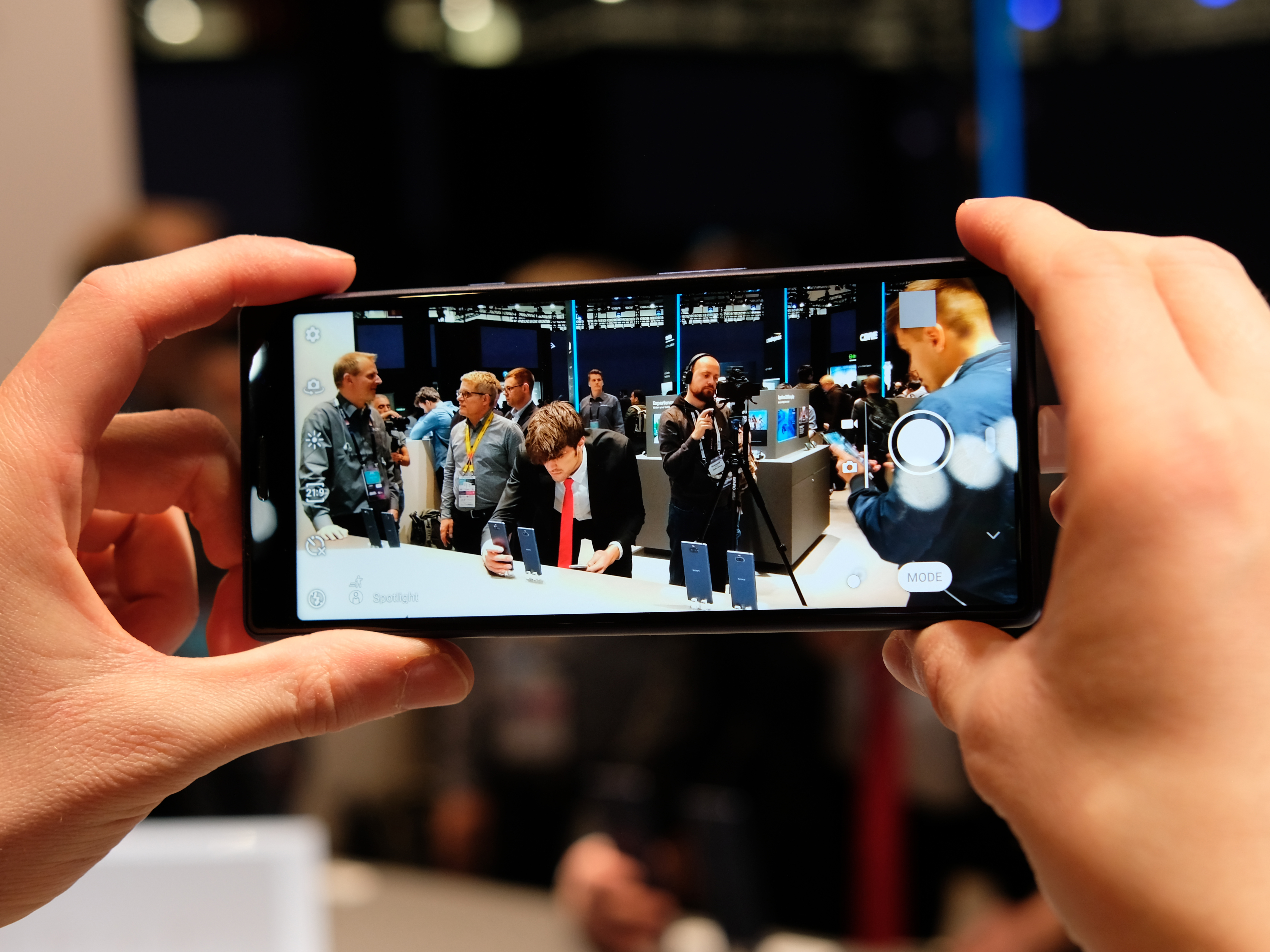 The Xperia 10 has a dual 13MP and 5MP camera setup, the latter used to add bokeh to your portraits. There's also an 8MP sensor on the front. The few snaps we took were fine, but this phone won't be remembered for its photography chops, and nor should it be at that price.
We briefly tested the phone's ability to shoot video and capture stills in 21:9, making use once again of the entire screen. Knowing you're filming your dog in the same ratio that Spielberg uses for his movies could make up for any megapixel-based disappointment.
The phone is capable of 4K recording too.
Battery and performance: so-so
The Xperia 10 is a head-turning mid-range phone, but it's still a mid-range phone.
You get a now two-year-old Snapdragon 630 processor, which will handle daily use and a bit of light gaming just fine, but you'll probably notice the drop in zippiness if you're used to pricier flagships.
And don't expect to get any more than morning to night out of the the pretty modest 2,870mAh battery.
The phone ships with 3GB of RAM and 64GB of storage, which can be bumped up with a microSD card.
Sony Xperia 10 initial verdict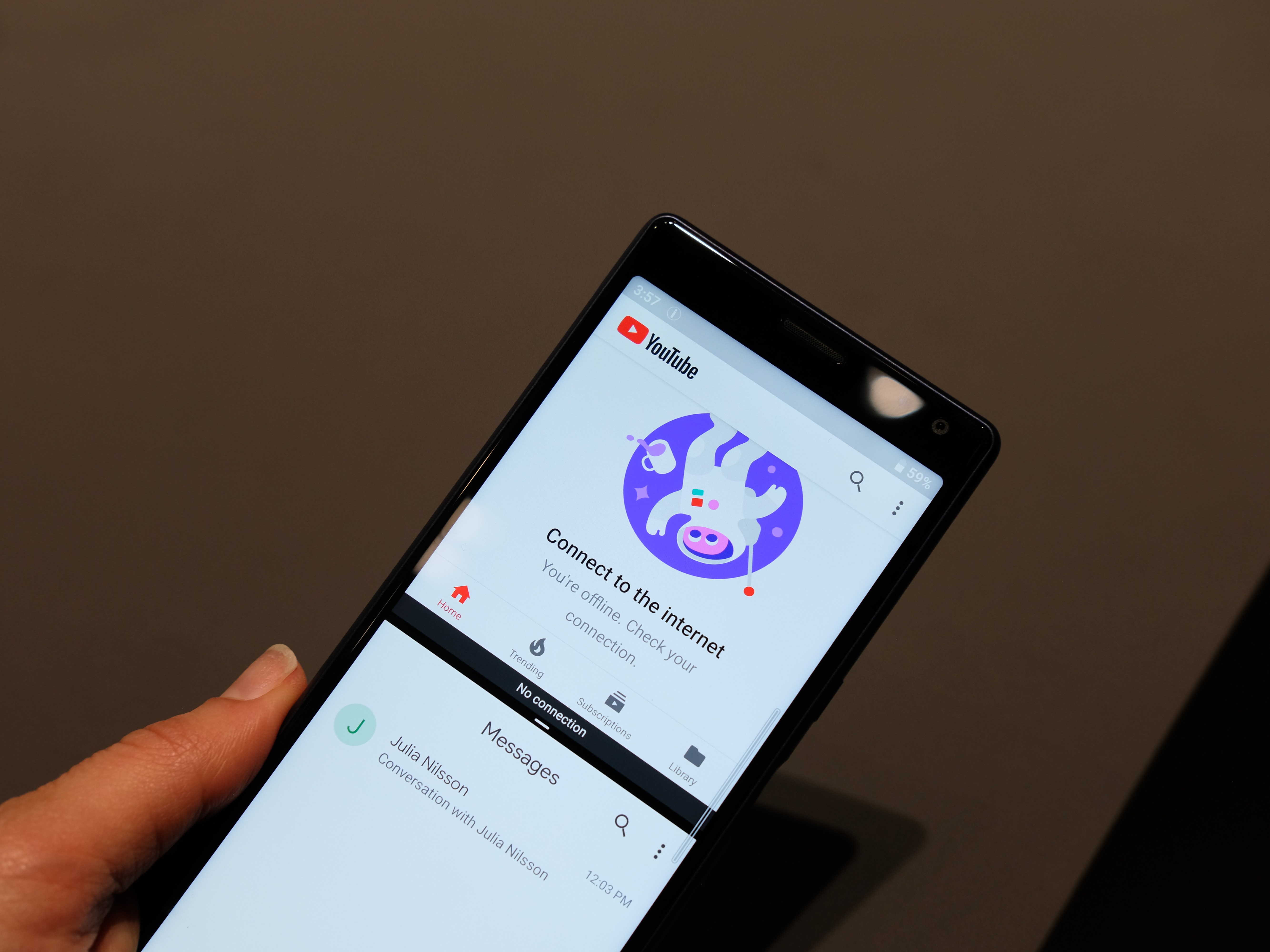 The pitch for the Sony Xperia 10 is very simple: like the look of that 21:9 screen, but want it on a budget? This could be the phone for you. And there's even taller Xperia 10 Plus to consider, which gets a little spec bump relative to its increased size.
When everyone's talking about foldables and hole punch cutouts, it's quite refreshing to see Sony ignore the pack entirely and focus on making the relaunched Xperia lineup movie machines you can make phone calls with.
Look out for a full review soon.