Sony Xperia L3 review
Can Sony's notchless L3 compete with the budget kings?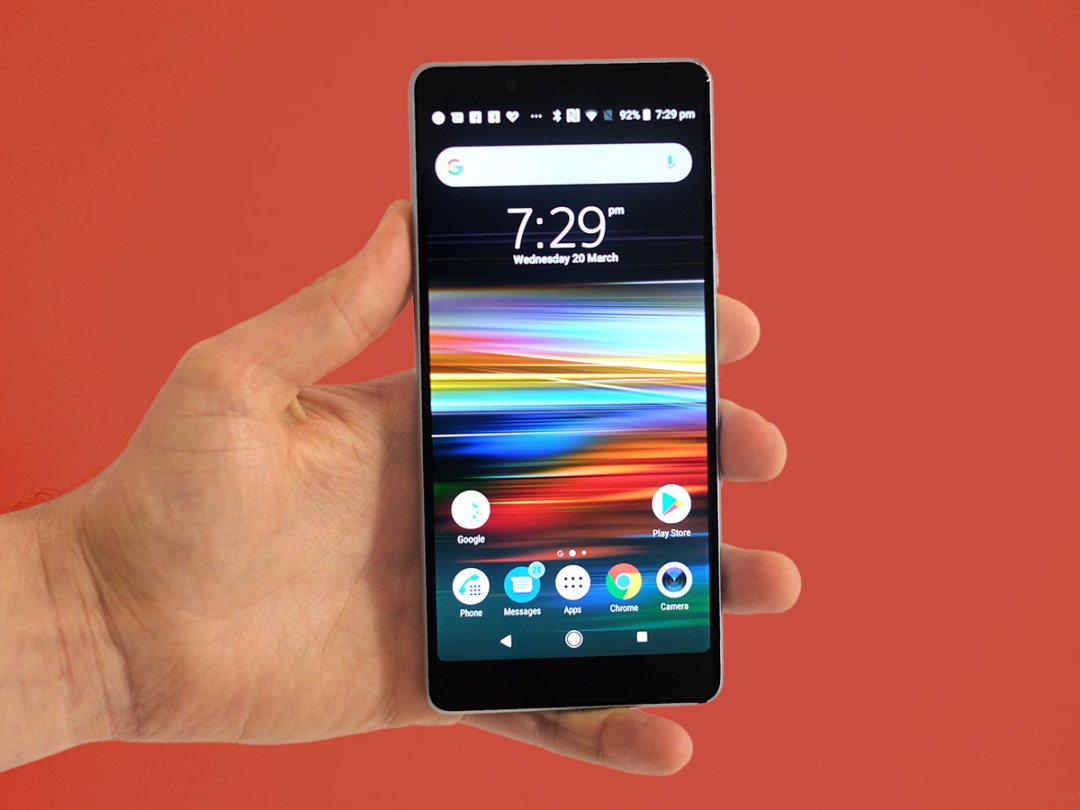 The Sony Xperia L3 is a vanilla budget phone. It doesn't have the glass build of the old favourite Honor 9 Lite, the amazing battery life of the Moto G7 Power, or the glitzy look of the Honor 10 Lite.
But what it also doesn't have is a notch.
While that will increase its appeal to a small portion of phone-buyers, what does it have to convince you to part with £169 for this budget blower, rather than spending your hard-earned elsewhere?
Design: Plastic fantastic
Sony has done its best to try to trick us into thinking the Xperia L3 is aluminium with a sheet of glass on the back, but our hands – and eyes – are not convinced. You can tell it's plastic from a single prod. Sure, the only bit you might smash is the screen, but it means the phone doesn't look or feel that impressive. Let's not be too harsh, though. We love the Moto G7 Power and that's plastic – a thicker slab of the stuff too.
In most respects you get the low-mid-range essentials and not much more here. There's 32GB storage, no water resistance and a quite thin-sounding speaker. But there is a headphone jack and USB-C charging rather than a dated microUSB.
The Sony Xperia L3's one noteworthy characteristic is what sits on the side: a fingerprint scanner. Most budget phones have a scanner on the back but this one is right where a power button might be. The on/off button is elsewhere, presumably because having the two things seperate is cheaper than making a two-in-one.
We'll have to shrug this one out. As long as you don't have a mucky or wet thumb the pad works pretty well.
The Sony Xperia L3's hardware is uninteresting, but it's not bad.
Screen: Bezel business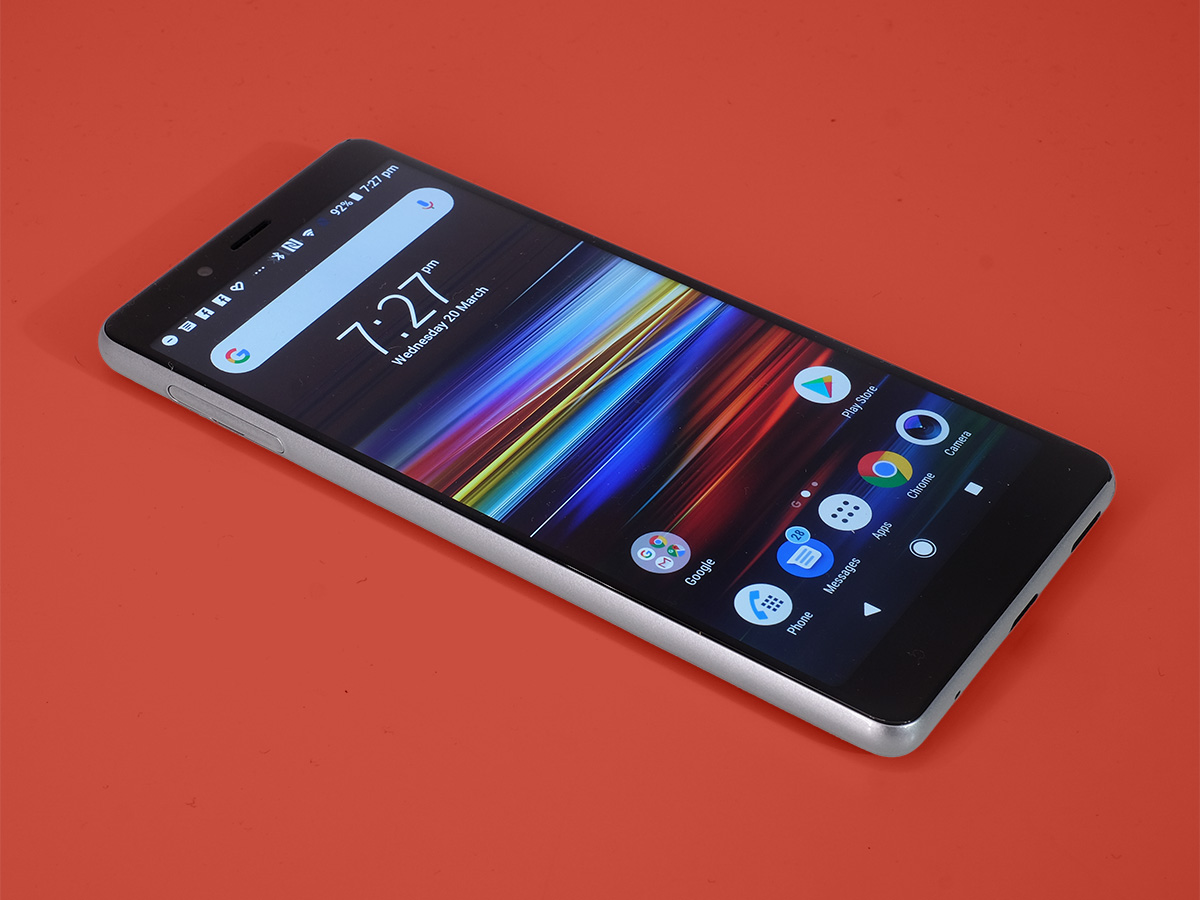 The Xperia L3's 18:9 LCD screen isn't at all bad either. At 1440×720 it's not the sharpest screen ever but colour is rich enough to satisfy. It's not the brightest around though, so it can be hard to see what you're taking a photo of during the day.
Its bezels look pretty big next to almost every other top rival, mind. There's a hefty chunk of blank black above and below the actual display with the camera and earpiece speaker sitting in their own little black-walled waiting room. Part of this is just Sony's way – it's not afraid of a screen border – but the lack of a notch doesn't help.
It's a 5.7in screen, so looks a good bit smaller than those of the Honor 10 Lite and Moto G7 Power. It will do the job for games, but at this price you can find something a bit larger, with better immersion for those console-like titles and movies.
Software and Performance: slightly dated
There's also a fine layer of dust over the Sony Xperia L3's software. It runs Android 8.1.0 rather than the current Android 9.0, and the interface isn't Sony's newest either.
You get a better version in the Xperia 10 Plus. The difference? Its apps menu is a bunch of pages, not a scroll. The fonts are different and parts of the settings menus are older designs.
But does it matter? Is anyone going to notice?
The kind of buyer attracted to the Sony Xperia L3 because of its low-ish price may not. But there are plenty of people shopping around at under £200 who want the latest and greatest tech and software they can get. This isn't quite it.
Sony also uses a MediaTek processor rather than the more popular Qualcomm Snapdragon kind. It's a Helio P22, which has eight cores and a PowerVR graphics chip. It's powerful enough to make Android feel fairly smooth and quick, but once again it's not the best you can get. The Moto G7 Play's 6-series Snapdragon CPU is an improvement, plus the Nokia 7.1's Snapdragon 636 is loads better for only slightly more cash.
Don't write the Sony Xperia L3 off completely though. As it has a fairly low-res screen it gets by just fine with the Helio P22. Asphalt 8 runs perfectly well at "high" graphics while PUBG runs with basic visuals.
However, games like Ark: Survival Evolved that need Vulkan graphics don't seem to work at all. Once again, the Sony Xperia L3 is a step behind the best at the price.
Camera: Good not great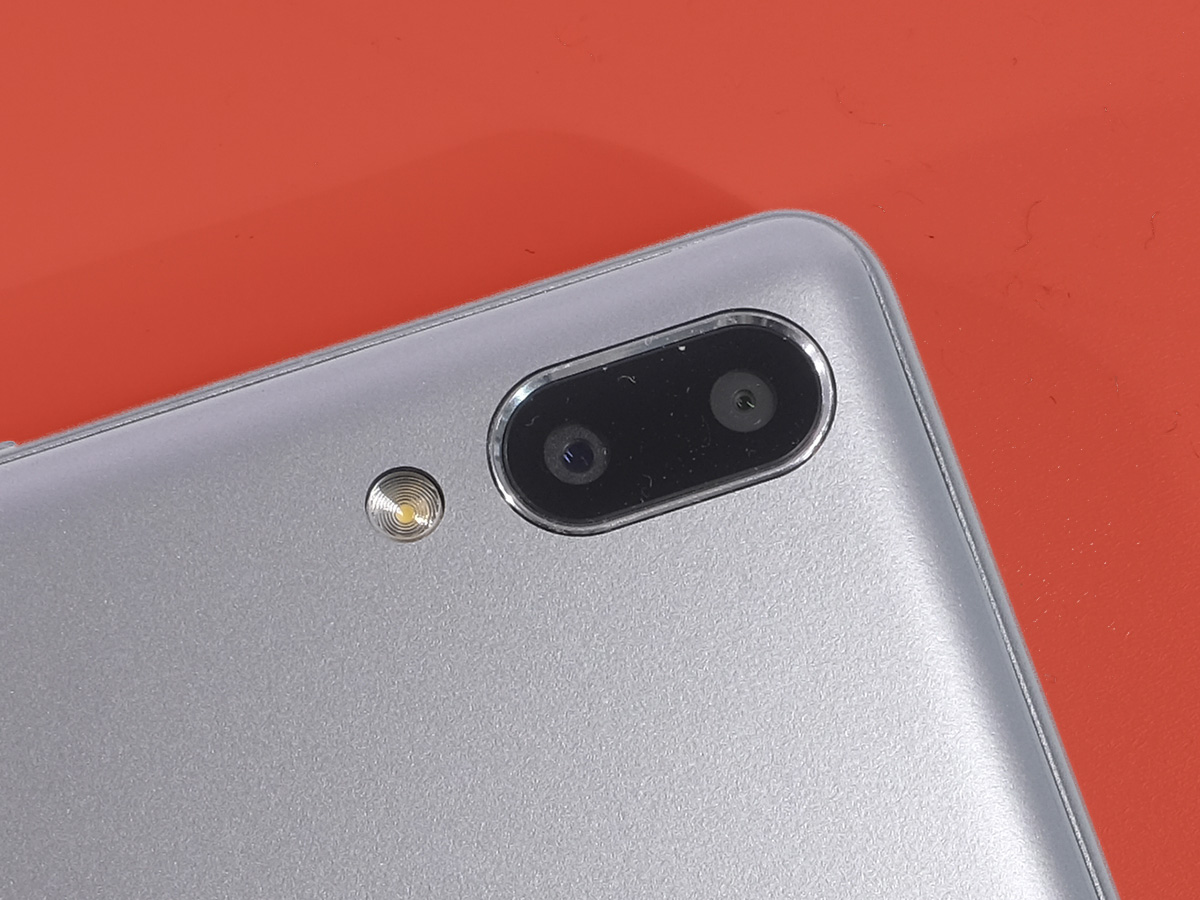 The camera is a slightly different case, though. The Xperia L3 has 13-megapixel main sensor with a 2-megapixel one tacked on for depth images and in a lot of situations it captures more detail than most at the price.
In daylight there's a fair amount of detail crammed into the pics. And with indoor scenes, a light touch to noise reduction leaves more detail in them than some, if more noise to boot.
It's not a photographic hero, though. The Sony Xperia L3's dynamic range is below average, which occasionally means the bright bits of your photos turn into blocks of white, free of detail. However, more often photos just look a little dull, the shadow areas looking too, well, shadowy.
It also sometimes has an issue with colour accuracy. Some skies just don't look as they should. That blue just isn't remotely what you see with your eyes. It's a patchy camera, then, but not a bad one. With the right scene you can take a great photo or ten.
Bokeh is the one more dynamic extra mode. It lets you blur out the background, using the second camera to create a depth map on the fly. As usual when you're dealing with a low-res depth sensor it tends to get confused if you get ambitious with your compositions, but the blur effect looks good when it works properly.
Video skills are as basic as they come at the price, though. The Sony Xperia L3 only shoots at up to 1080p resolution, and there's no software stabilisation to smooth out the bumpy bits.
Battery: Solid enough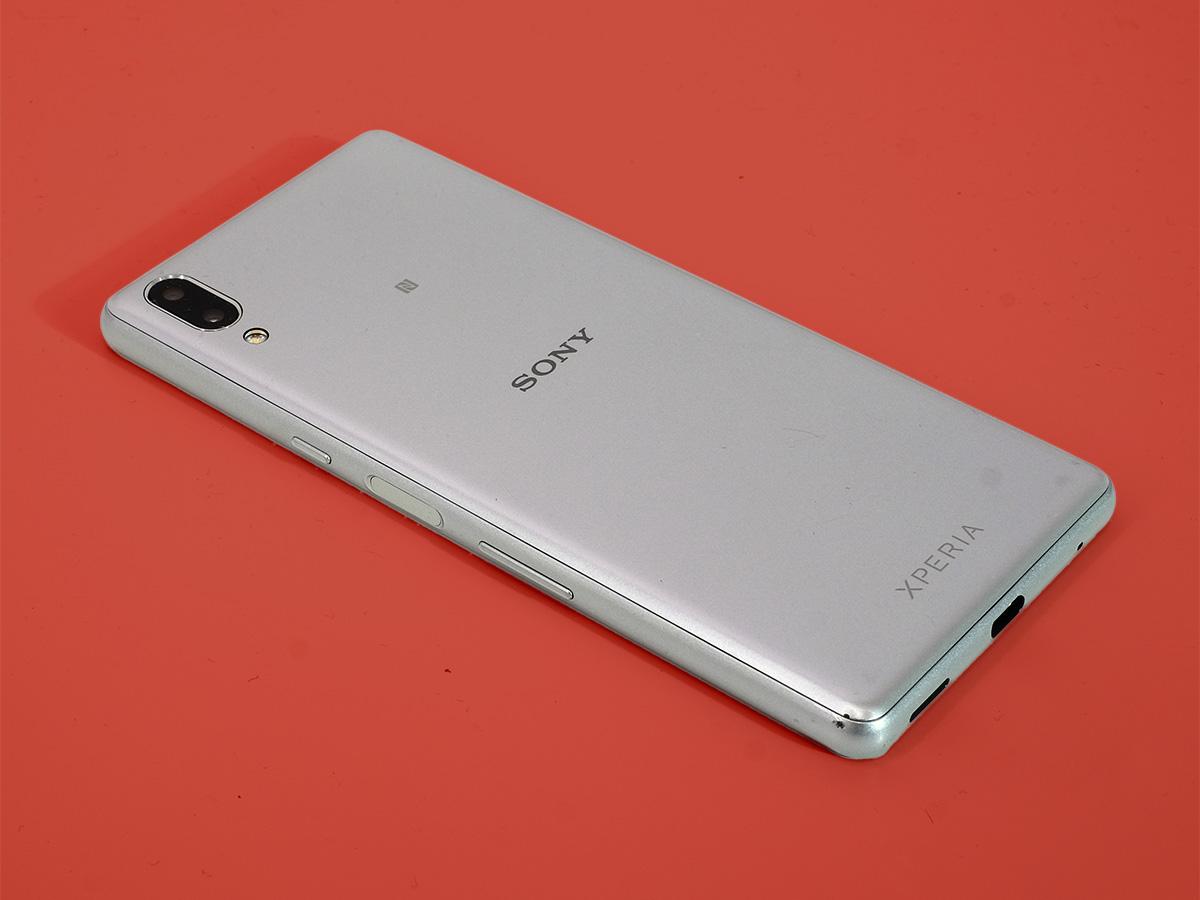 If you're not going to offer any tech that makes a phone stand out from the crowd, no cutting edge features or eye-catching design, you'd better make sure the battery is reliable enough.
The Sony Xperia L3 has a 3300mAh battery, which isn't bad for a 5.7in 720p phone, but its stamina isn't even close to the Motorola G7 Power's. That's no surprise considering the Moto has a 5000mAh battery, but the L3 still lasts a solid day with change. It won't make two days and there's no fast charging to top it up, but we haven't had to worry that the L3 might run out of juice on a night out.
It's reliable, then, and that's absolutely good enough for most of us, but, as in just about every other area, its pipped by a rival or two.
Sony Xperia L3 Verdict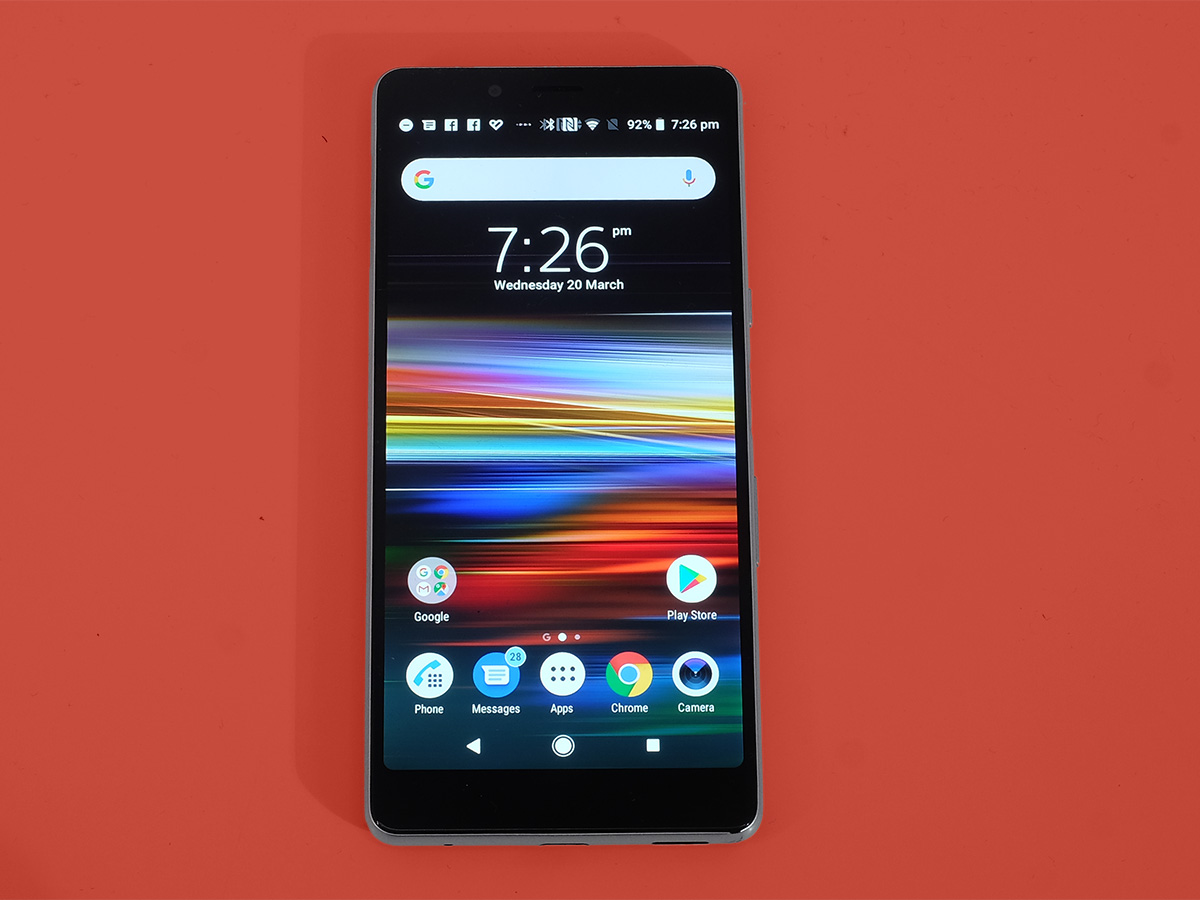 The Sony Xperia L3 is a perfectly solid but unexciting phone. It's not as spangly or powerful as the Honor 10 Lite, and doesn't have as sharp a screen. Battery life, while fine, looks ordinary next to the Moto G7 Power.
And if it's the price you care about most, the Moto G7 Play is cheaper and has more up-to-date software. While there's nothing truly at odds with this phone, and no lag that'll make you want to leave it out with the bins, there are better options out there.
Stuff Says…
Like a so-so supermarket meal deal, the Sony Xperia L3 does the job. But there are more exciting ways to spend your money and time
Good Stuff
A fair price
No notch, if that's your bag
Bad Stuff
Bettered in most respects elsewhere