Sony Xperia Tablet S review
Sexier, faster and almost as foldy as the Sony Tablet S before it, can this splash-proof slate make a ... splash?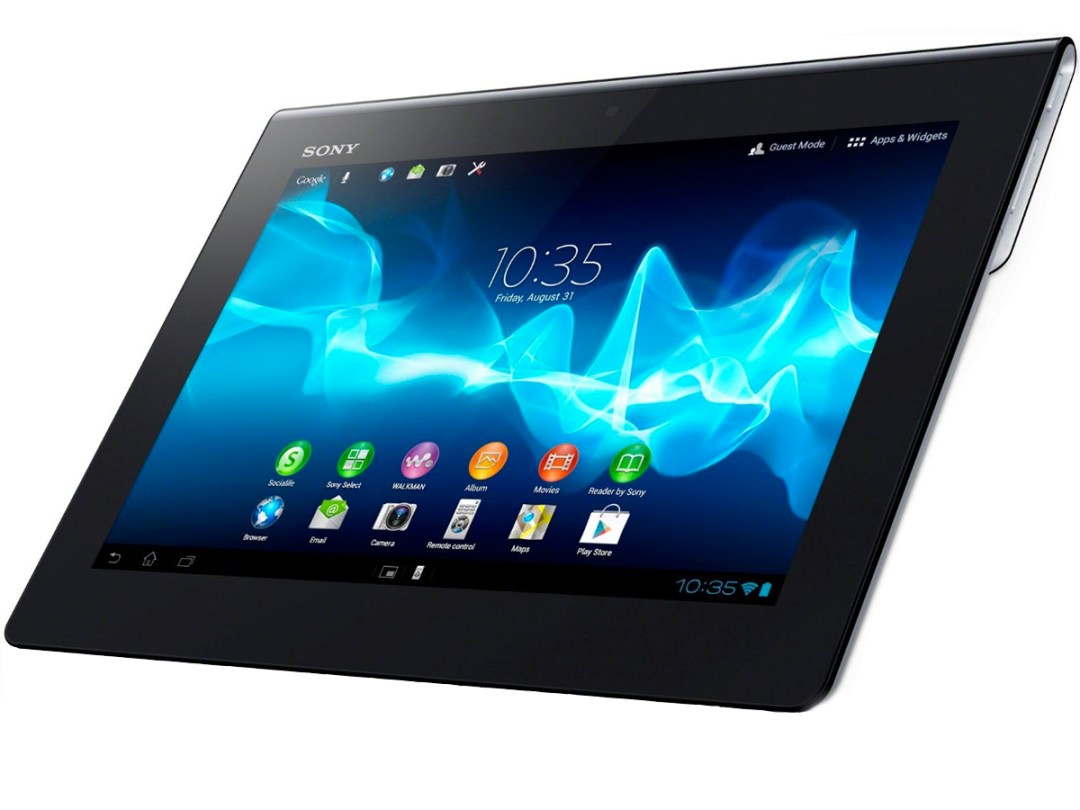 This second gen slate gains the Xperia moniker, a Tegra 3 chip and loses the chunk of the Sony Tablet S. With an IR Universal Remote, full SD card slot and DLNA sharing skills the Xperia Tablet S is gunning to take over your living room. But should you welcome it into your homes?
Design and build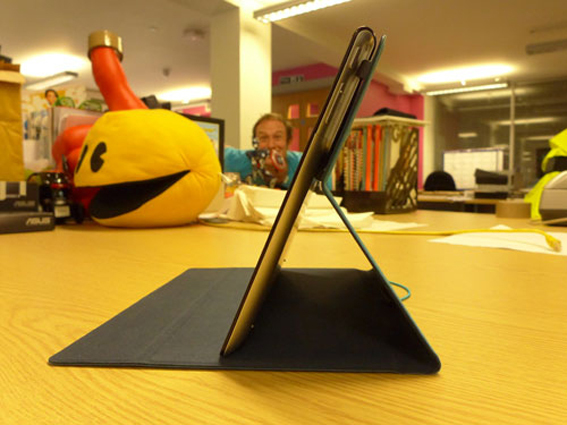 The feeling of the Xperia Tablet S's cold, hard aluminium beneath our fingertips feels wonderfully expensive compared to the countless creaky plastic tabs we've fondled of late. At 570g, it's much lighter than the iPad 3 and though the textured magazine style fold remains (making for excellent e-reading in portrait mode) it's much slimmer than before. The Tablet S felt too bulky but the Xperia is just right.
HD screen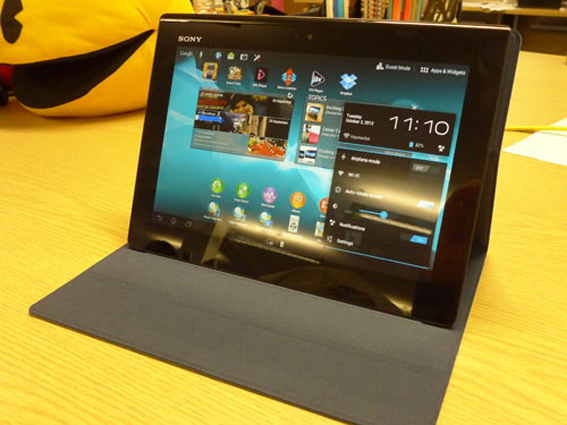 It's a shame Sony couldn't stretch to a full HD screen like Asus and Acer have with recent tabs but the 1280 x 800 TFT display is nothing to be sniffed at. Text can look jagged but movies are much more fun – good viewing angles and rich colours are more use than a bump in resolution and the Xperia Tablet S isn't snooty when it comes to playing video and audio files. Oh, and the display's splashproof too.
Tegra 3 multi-tasking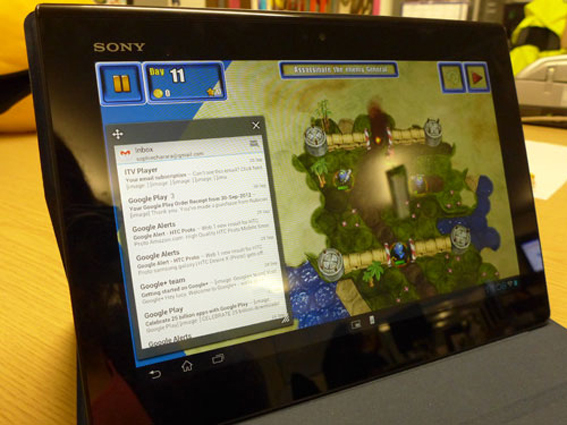 Resizeable, floating small apps and widgets mean you can keep an eye on your emails while sniping in Great Big War Game or open a web browser window over a movie. And while the quad-core Tegra 3 chip at the heart of the Xperia Tablet S isn't the fastest we've used, it still manages this neat multi-tasking without a hiccup. Homescreens can take longer to load but that's probably due to all the widgets and extras Sony's loaded onto Ice Cream Sandwich. Cull at your leisure.
Camera and universal remote
The Sony tab's quirks don't stop there – you can 'throw' images and video to your TV over DLNA as well as using the Xperia Tablet S as a Universal Remote for tons of TVs, music systems and Blu-ray players for skipping tracks and changing channels. There's also a capable 8MP camera which shoots 1080p video and a 1MP front-facer for Skyping.
Sony's Ice Cream Sandwich Skin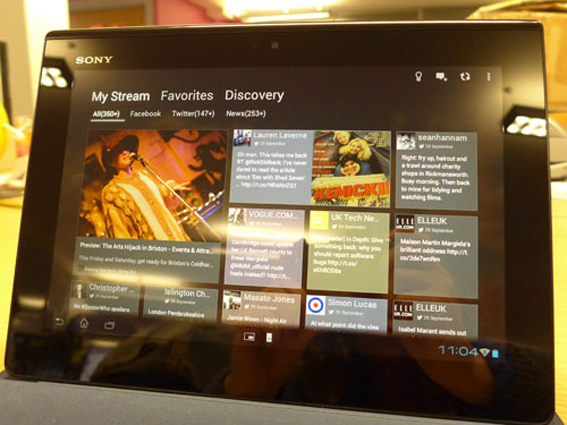 Sony's attempt at a built-in Flipboard rival – Socialife – works rather nicely. It's a slick widget that pulls in feeds from social networks and displays them in a coloured grid of clickable images, news snippets and tweets. The Sony Entertainment Network portals are also better than most – music streams as quickly as Spotify, you can save playlists offline and movie selection in Video Unlimited is very good too.
Accessories
Sony's hawking a fair few Xperia Tablet S accessories and a couple of them caught our eye. The proprietary port on the bottom edge of the tablet will hook up to the Surface-style Slim Cover with Keyboard (£80) which weighs 400g, nicks power from the Xperia Tablet S and comes in black. And you can dock the Sony tab in the slick SGP-DS2 Cradle (£30) to get some gadget limbo going on your work desk – the adjustable dock will also charge it back up.
Verdict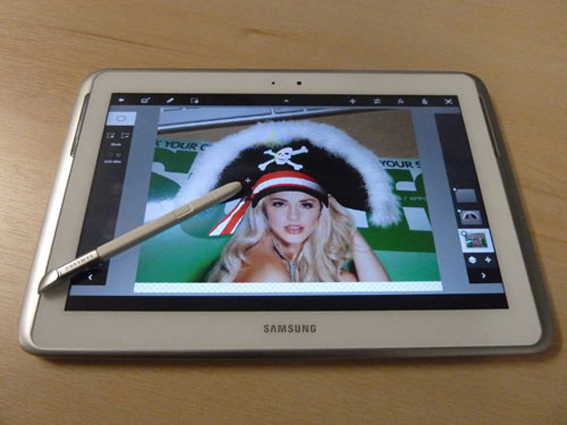 The most obvious rival to the Xperia Tablet S is Samsung's 10in, S-Pen toting Galaxy Note 10.1. But compared to Sony's smooth and sexy aluminium effort, the build quality now seems disappointing and we prefer the Xperia's more open, free-for-all stance on multi-tasking.
Stuff Says…
Beautiful hardware, a good screen and useful extras give this the (w)edge over other Androids
Good Stuff
Manages multi-tasking without drama
Quirky extras
The luxurious feel of aluminium
Bad Stuff
Full HD would be nice
Not the most powerful tablet out there