Sony Xperia XZ2 Compact review
A small but mighty phone to match the flagship contenders?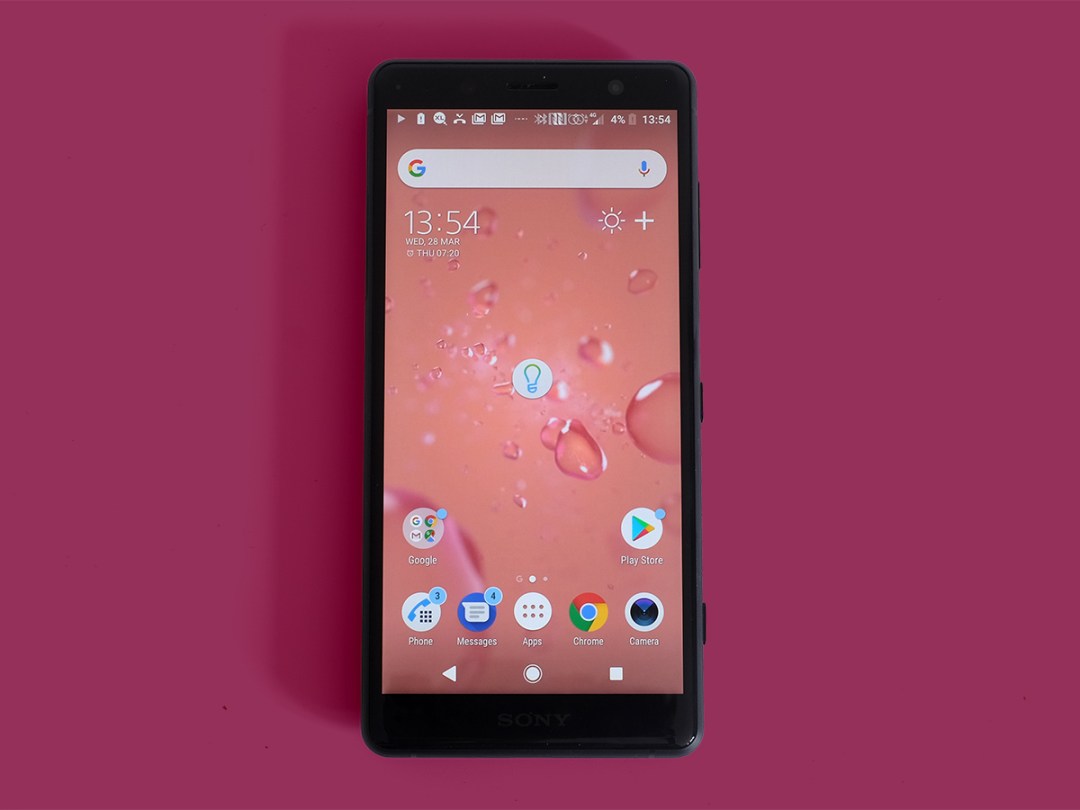 Tired of phones so big they make you feel like a baby trying to use a TV remote? Then Sony's Xperia XZ2 Compact was made for you. It's a tiddly little phone with as much power as the Samsung Galaxy S9.
The camera is solid, the screen super-vivid and you can shoot slow-mo video. So what are the bad bits? Well, £570 seems a lot to pay for a mostly-plastic phone. And games are not as fun as they are on a mobile with a much larger screen, but that's just the small-screen life.
Design: High-end undercover
The Sony Xperia XZ2 Compact is not just a phone for those who want something small. You could also buy one to put off muggers since it doesn't look or feel that pricey. Companies like Honor have tried their best to bring ultra-slim metal phones to folks who can only afford £150, but Sony? For £570 you get something that looks and feels like it's made of plastic. Because, well, it is.
The Sony Xperia XZ2 Compact has metal sides that lead into a curvy plastic booty on the back. At the price you might expect metal or glass. You get plastic. It's not slim either. 12.1mm thickness makes the Sony Xperia XZ2 Compact seem more like a phone from years ago, not 2018.
While this might all seem less than desirable it turns out to be kind of cute in the flesh. In a tubby sort of way. The Sony Xperia XZ2 Compact's plastic back is ultra-smooth, almost silk-like, and the phone's footprint is truly tiny. There is no phone that casts a shadow this small while having specs this powerful. It's a diminutive smartphone warship.
A couple of bits will get right up your nose, though. The Sony Xperia XZ2 Compact does not have a headphone jack. And the rear fingerprint scanner sit too low to sit naturally under your finger. Unless your index digit is 2.5in long.
At least you don't have to worry about dropping the Sony Xperia XZ2 Compact in the bath. It's waterproof to IP68, so can take a dunking. But Sony says you're on your own if it takes a dip in chlorinated or salt water. Don't let it near the pool.
Screen: A rich patch of soil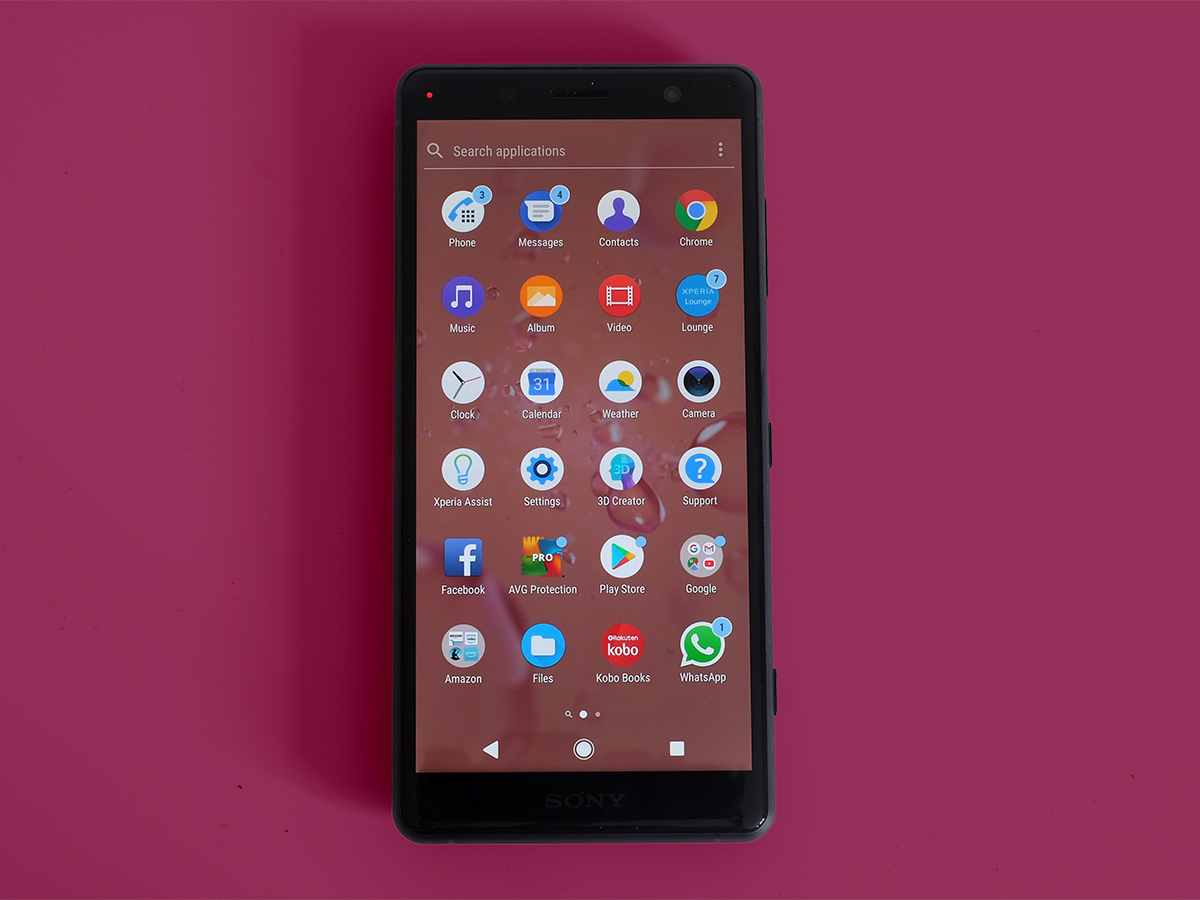 Here's the main event of this review: the Compact's Full HD 5-inch screen. Don't confuse this with a normal 5-inch screen either.
It's an 18:9 display, meaning that by normal 16:9 standards it's really closer to a 4.5-inch screen stretched a little top-to-bottom. This thing is small. On the positive side, there's much less empty space above and below it, compared to the old Xperia XZ1 Compact. This fancy new screen ratio really does wonders for a small phone like this.
Image quality is great too. The Sony Xperia XZ2 Compact screen is bright and has strong contrast for an LCD, and you can choose how vivid you want the colour. Fresh out of the box, it looks great. Want the purist's accurate look? That's an option. You can also whack up the contrast and colour for a super-saturated appearance. The Sony Xperia XZ2 Compact can even hack HDR video. However, with a screen this small, does it mean much? Probably not.
A screen like this is too small to make the most of movies and console-like games, as good as the panel may be. Play Asphalt 8 and you're left squinting in to the distance to make out jumps and incoming cars. Games like this just beg for a bigger display.
Performance: Full fat
They run great, though. Why? The Sony Xperia XZ2 Compact has a super-powered Snapdragon 845 processor, Qualcomm's flagship CPU for 2018. Like just about every phone processor worth looking at, it has eight cores. But these are Kyro cores, giving a Geekbench score of 8505 points. The iPhone 8 is a good bit more powerful, but few Androids are.
The Sony Xperia XZ2 Compact also has 4GB RAM and 64GB storage. We wouldn't expect any less at the price, but that's the same amount as the Galaxy S9.
As you'd hope, the phone runs Android like a dream. It's quick, there's no more lag or longer app load waits than other top-end mobiles. However, when the Sony Xperia XZ2 Compact doesn't rock the usual roles for high-end phones, like gaming, you'd better appreciate the few milliseconds shaved off some basics actions.
Software: Pure Sony
A few little ways it operates differ from pure Android too. Android 8 sits at the Sony Xperia XZ2 Compact's core, but there's a custom interface on top. It's what Sony uses in its other phones.
The big difference other than Sony's signature look is the page-based apps menu rather than a vertical scroll. If you have a big apps menu and don't want to arrange it into folders, the Google style is better. However, if you're an app fiend you'll probably want a phone with a bigger screen anyway.
You can use themes if you'd like a different look. And while the Sony Xperia XZ2 Compact comes with a bunch of extra preinstalled apps from Amazon, Kobo and AVG, you can dump them if you want.
Camera: Better, but not the best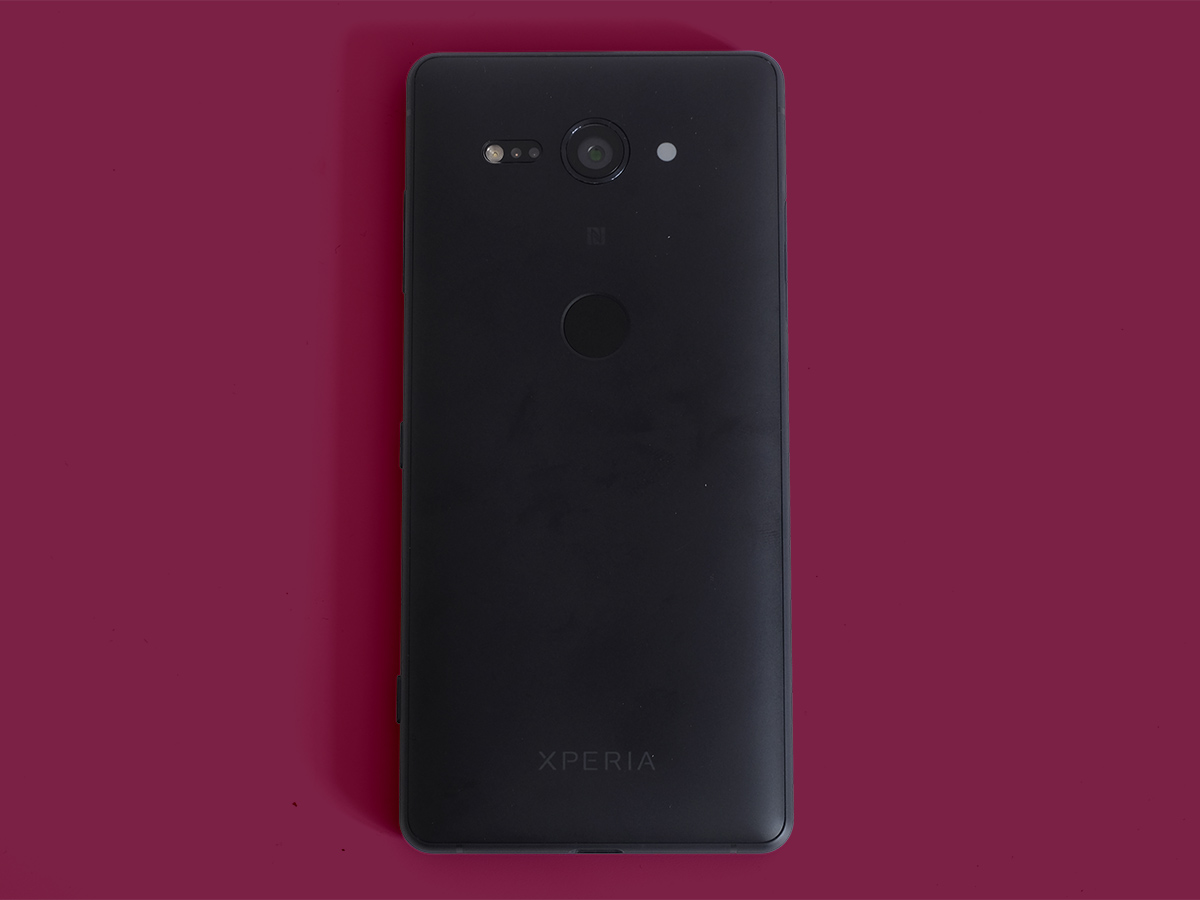 Sony has tweaked the camera since the Xperia XZ1, but it still has a 19-megapixel rear shooter with a 1/2.3-inch sensor. This camera isn't quite as good as the best of the top-end phones, including the Galaxy S9 and Google's Pixel 2. It's good in almost all conditions, though.
Detail in daylight is great, and pictures look much better down at pixel level than the pre-2017 Sony flagships. On occasion it over-eggs the exposure a bit, and as usual for Sony some colours will look oversaturated. However, the Sony Xperia XZ2 Compact has a solid main camera.
It even works pretty well at night, despite a lack of optical image stabilisation. Images look a bit noisier than some, but there's still a good amount of detail and great colour.
Sony has chopped out a few of the more lightweight camera features it used to have, but now there are some more meaningful extras. You can shoot video at 4K resolution with HDR and there's 960fps slo-mo video. All you need is something worth capturing at that frame rate. It's harder than it sounds.
The Sony Xperia XZ2 Compact's front camera is far from the best, though. It has a 5-megapixel sensor, unable to resolve the detail of some rivals. However, it does have an ultra-wide lens, making it easier to fit more people into the shot. More of a lone selfie'er? You'll need to get the phone right up to your face to get a good shot.
Battery Life: Every-day charger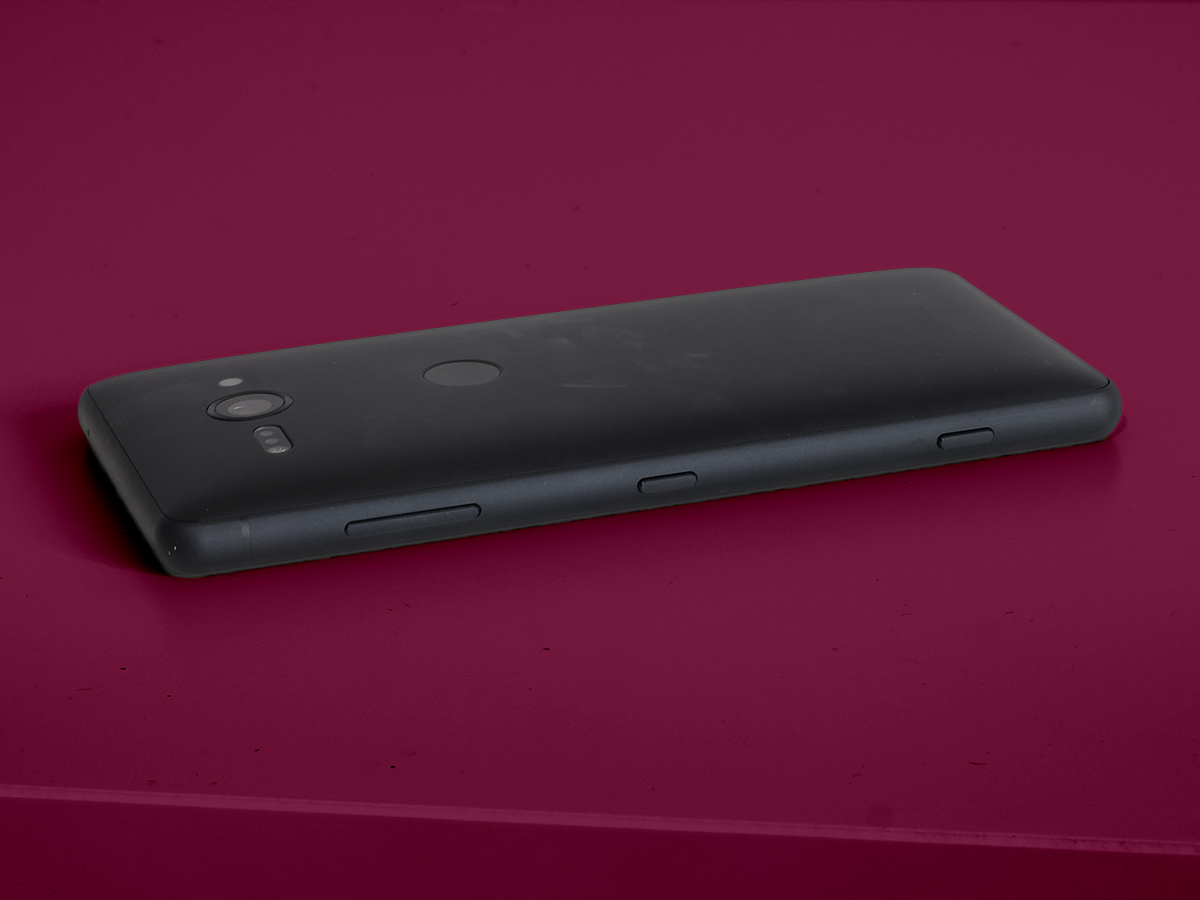 The phone's battery life isn't quite a smash despite the small screen either. It has a 2870mAh battery, which seems a pretty good size for a phone of this scale.
It'll last a solid day off a charge, including a few hours of audio streaming and all the WhatsApp you can handle. However, don't buy a Sony Xperia XZ2 Compact thinking it'll be a solid two-day phone. It isn't.
Sony also doesn't ship the phone with a fast charger, which is a bit stingy considering how much you pay. And unlike the Xperia XZ2, there's no wireless charging. This isn't a big issue for most of us, but this tech is likely to come back in the spotlight when Apple's AirPower charger plate finally (finally) comes out.
Sony Xperia XZ2 Compact Verdict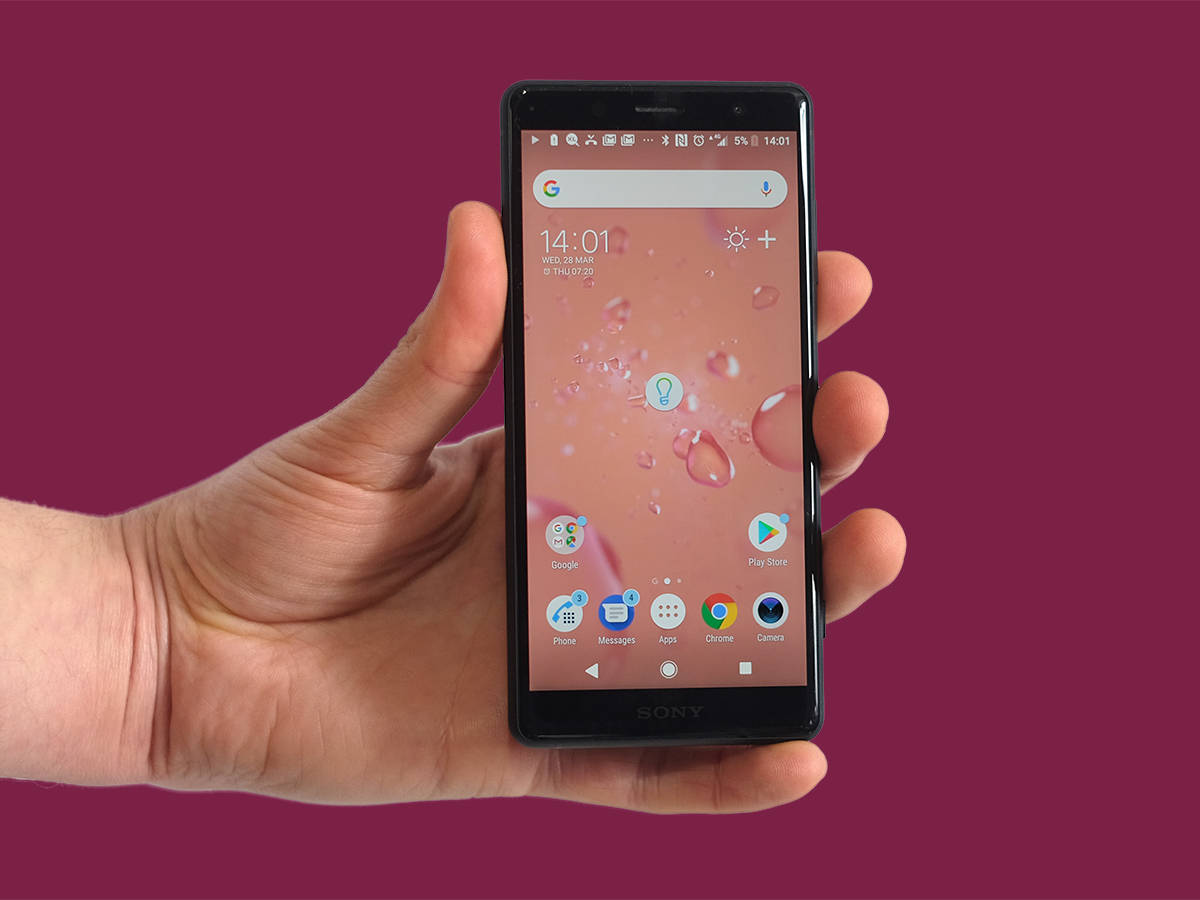 The Sony Xperia XZ2 Compact is a great choice for those after a small phone with no-compromise hardware. There's serious power under the hood.
It's just a shame cheaper phones end up feeling more expensive. Even plastic with a fancy finish is a bit of a tough sell at this price. All that power seems a bit wasted on such a small display too. But you're not going to buy the Sony Xperia XZ2 Compact without being game for the small-screen way of living. Right?
Stuff Says…
Sony has packed top specs into a tiny body, if one that doesn't seem fancy enough to match the price
Good Stuff
High-end insides
Rich screen
Decent camera
Bad Stuff
A bit fat
No headphone jack
Mostly-plastic back