SoundMagic E11C review
Can these £50 in-ears repeat the success of their budget predecessors?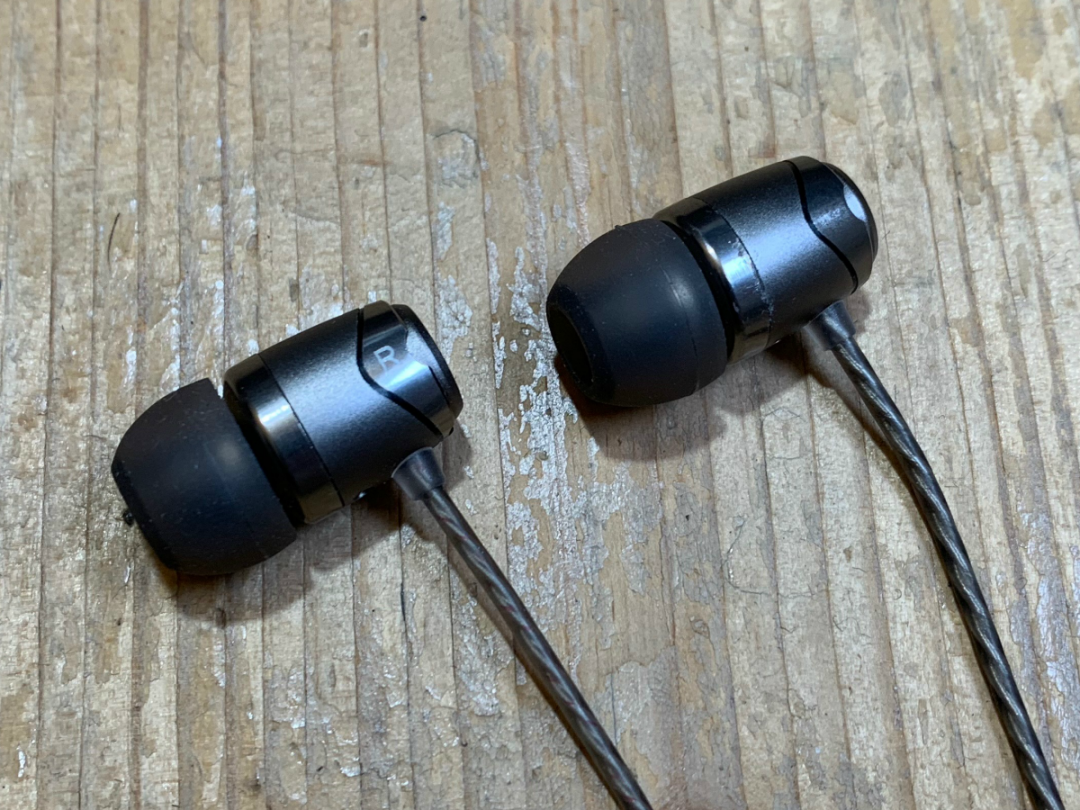 Headphone sockets might be a lesser-spotted sight on mobile phones in 2018.
But if yours has one (or you've managed not to lose that infernal Lightning adaptor), there's one very simple change you can make to improve how it sounds: buy some new headphones.
When an unknown brand called SoundMagic appeared on the scene in 2011, nobody expected much from its entry level offering, but the E10, E10C and wireless E10BT in-ears have been right at the top of our list of cheap headphones to recommend ever since. And for less than £50, there's really no excuse for using the ones that came with your phone anymore.
The E11Cs don't replace the E10Cs and they cost a few quid more, so what do you get for your money? And is it worth shelling out the extra? We (eventually) found something with a headphone socket and plugged in to find out.
Design and build: Cable management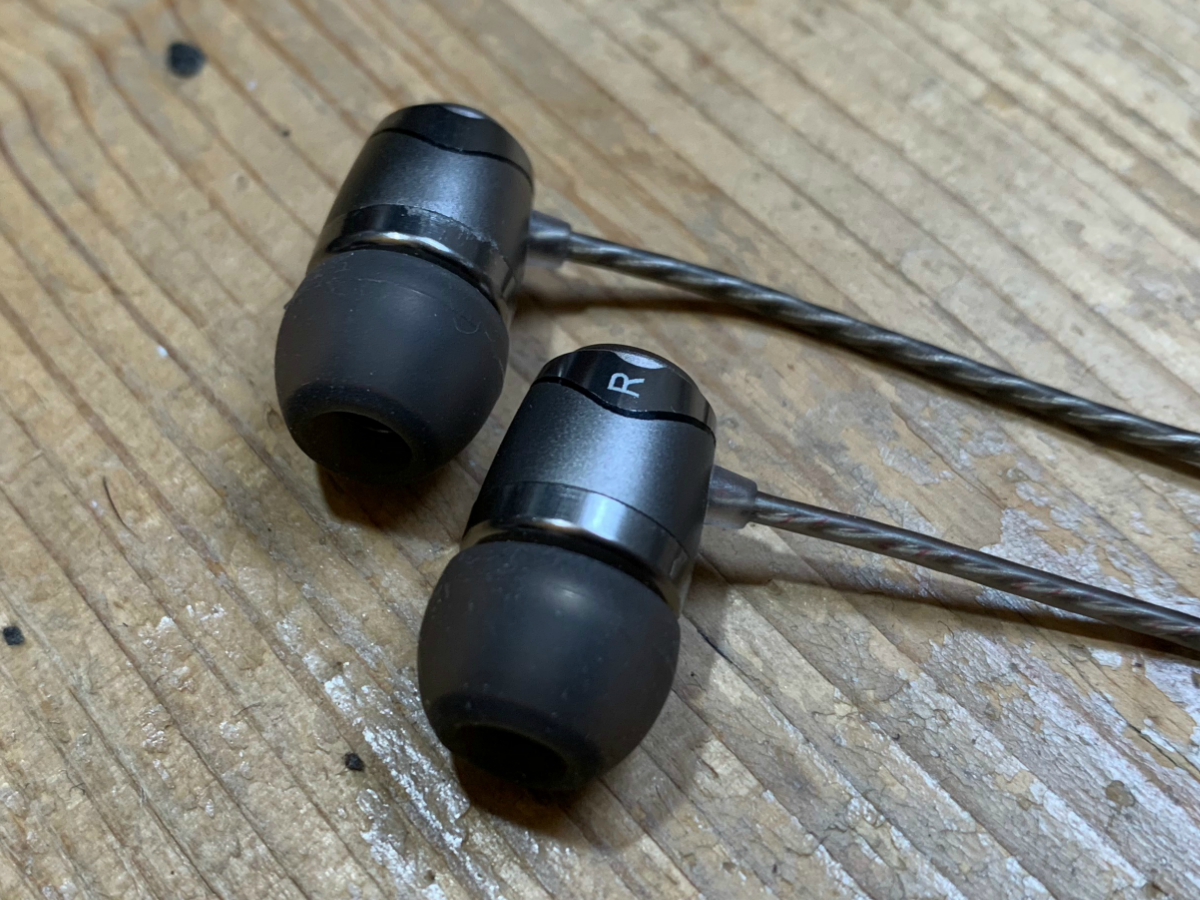 The E11Cs have a slightly more premium look than their predecessors, opting for a single silvery grey finish rather than the choice of red, blue, gold or silver that the E10 range offered. The aluminium buds look and feel better made as well. The ones on the E10s could look a little cheap up close.
Stick them in your ears and you'll barely notice them – in a good way. They're super-light and incredibly comfortable, forming a nice tight seal to ensure your tunes sound exactly as they should and not too much exterior racket can creep in, all without feeling too intrusive. Even on the London Underground, which can be overwhelmingly noisy, they held their own against the clanging and screeching of the Northern line.
The 1.2-metre cable is clearly built to be functional, not feel luxurious. It's plenty long enough to thread up inside your t-shirt, but not so long that you end up with spools of spare wire crammed into your pocket. It feels pretty durable too, and largely manages to avoid that slightly sticky feeling you can get with some wire coatings, but can be a real pain to untangle if you've had them stuffed away for a while.
The wire feeds into the jack itself at an angle, plus it's slimmed down a lot from some previous SoundMagic designs, which used to pop out of the socket far too easily. Once this one's in, it's in.
Features: Remote possibilities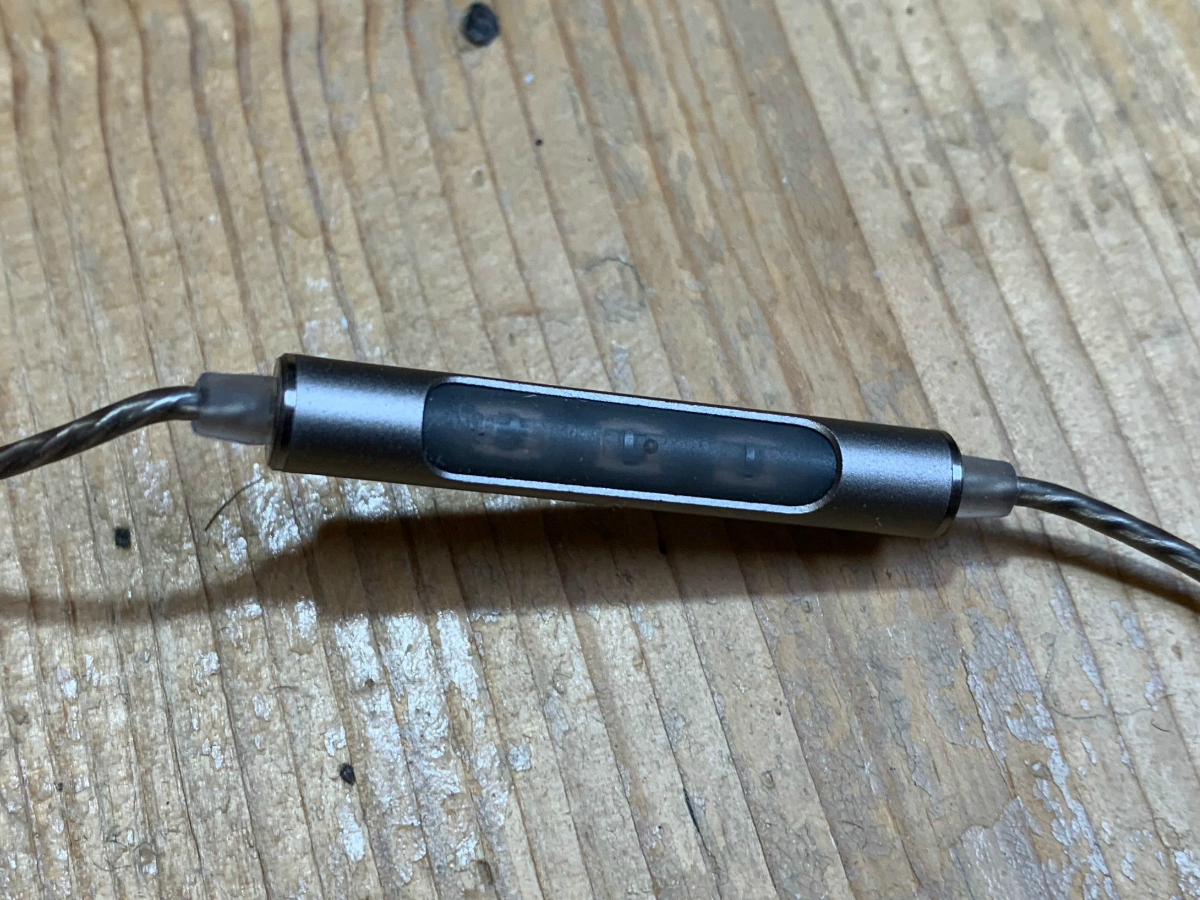 You don't get many features on a £50 pair of in-ear headphones – but that's kind of the point.
Just down the cable from the left earbud is a three-button remote and microphone. This is the only difference between these and the standard E11s. Press once in the middle to start and stop whatever's playing, double-tap to skip, and hold it down to activate your phone's voice assistant, while the buttons either side of it increase and decrease the volume. Call quality is good and voices seemed to come over loud and clear on the other end, too.
The remote housing itself is metal but all three buttons sit underneath a single piece of rubber, with a tiny raised bump to indicate where the middle is. They're squeezed pretty close together, though, so it can be a little fiddly to change tracks, particularly if it's cold out. Most importantly, however, the remote is very lightweight, so it doesn't gradually ease the bud out of your ear hole over time.
Apart from a carry case, which contains the two other sizes of silicone tips for finding the best fit for your ears, there's nothing else in the box. But what else could you need?
Performance: Sound's magic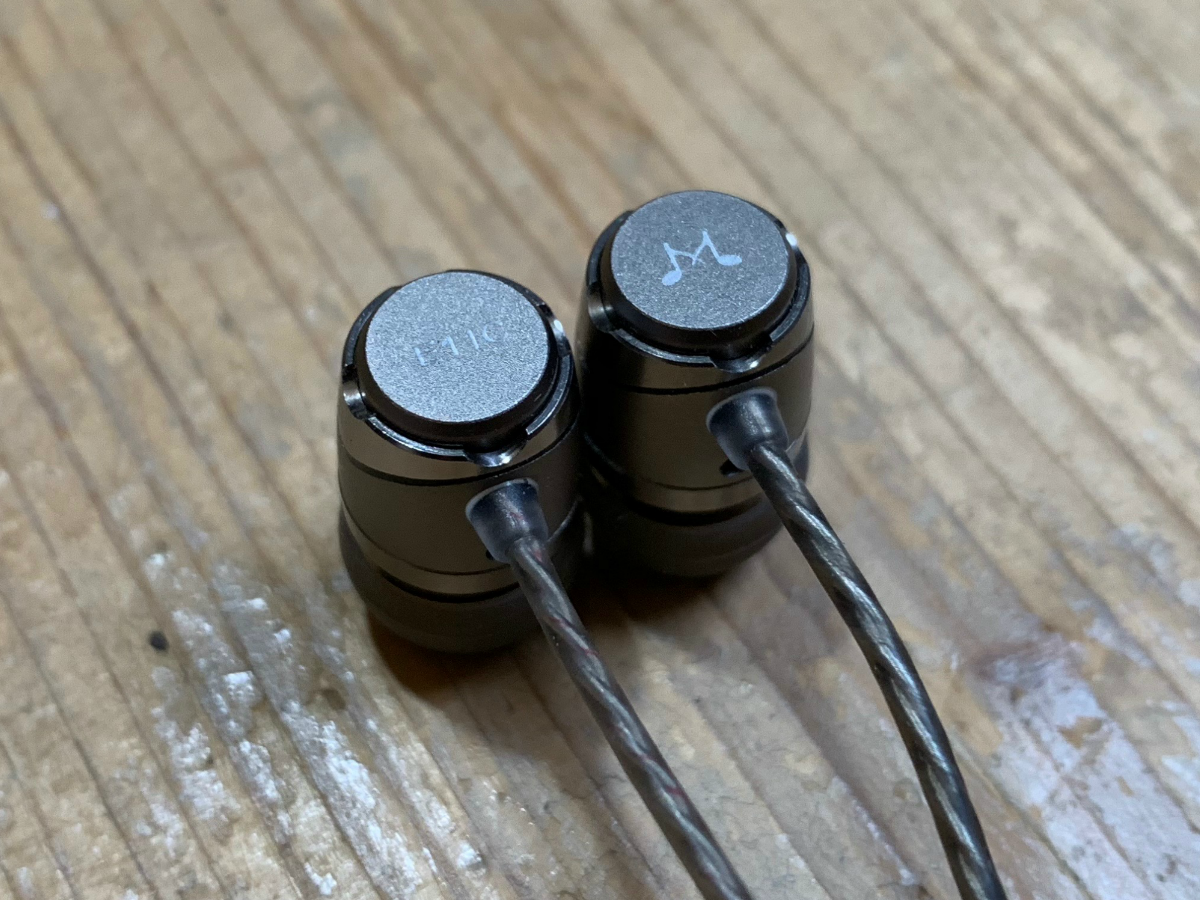 There's a temptation to give budget headphones an easy ride but with the E11Cs there's absolutely no need to. Pretty much everything you chuck at them sounds great – and not just 'for the price'. Most people should have absolutely no problem with using these as their daily drivers.
Play a few of the usual headphone testers and they pass with flying colours: Steely Dan's Aja, House of Cards by Radiohead and pretty much anything by Explosions in the Sky. Bass is hefty, authoritative and well handled, while instruments sound authentic and pretty spacious considering the size of the drivers inside the buds.
Slayer's frantic Reign In Blood, which can sound fairly cacophonous in the wrong ears, is as aggressive and adrenaline-pumping as Satan intended, while maintaining that raw energy that defines the band's sound. Tone things down a bit and there's real verve to the guitar solo in Fleetwood Mac's The Chain, while that iconic bassline also has a nice meaty tone to it.
If you're looking for criticisms, vocals can occasionally lack a little life, but it's not a dealbreaker and you just have to remember how much they cost. The E11Cs absolutely don't need to use their price tag as an excuse, but it's something they'll always have on their side.
Verdict
There's a sweet spot when it comes to in-ear headphones where price and sound quality meet. Most people are only willing to spend enough to get something that they'll be happy listening to every day, but not so much that they'll constantly be worried about leaving them on the train.
The E11Cs absolutely nail that, so if you pay £50 for a pair of these, it's hard to see what you could possibly find to be unhappy with. Well, unless you lose them, of course.
Stuff Says…
Capable, durable and affordable – SoundMagic does it again
Good Stuff
Affordable price tag
Good sound quality
Comfortable to wear
Durable design
Bad Stuff
Remote is fiddly to use when changing tracks