Super Mario 3D World + Bowser's Fury review
We've got a big problem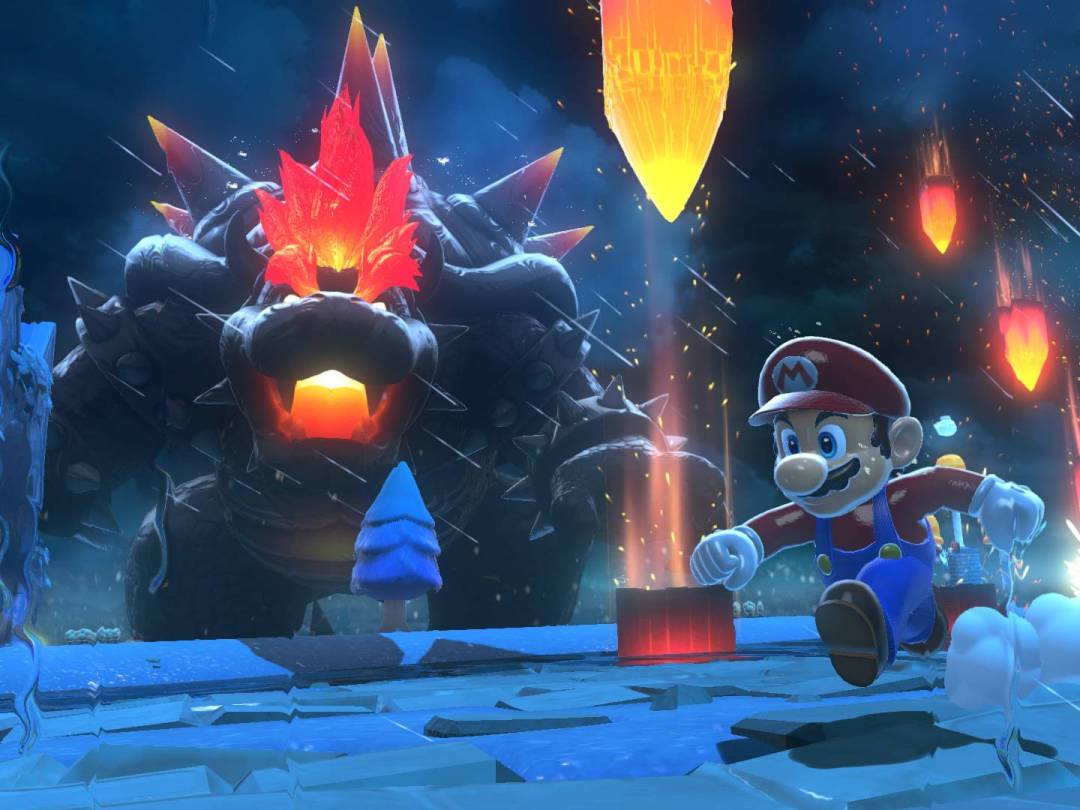 The phenomenal success of the Nintendo Switch seems even more remarkable each time you remind yourself just how spectacularly its predecessor failed.
The unfortunate Wii U was home to some really excellent games, but as hardly anyone bought the thing, most people missed them. So while Nintendo has kept us consistently grinning with brand new Switch titles like Super Mario Odyssey, Super Smash Bros. Ultimate and Animal Crossing: New Horizons, a big theme of its strategy with its comeback console has been porting over first-party Wii U games to give them a second bite of the apple.
It was inevitable, then, that Super Mario 3D World would eventually receive the Switch treatment, and sure enough that announcement came during last year's Super Mario Bros. 35th anniversary celebrations. 3D World is one of the very best games in the series, deliriously inventive and a bit of a landmark title as the first three-dimensional Mario outing with multiplayer. It was also the first game in which the plumber could pretend to be a cat, so there's that too.
A straight-up port would have been worthy of a fist pump on its own, but as you've probably guessed from the title, Super Mario 3D World + Bowser's Fury also includes a brand new Mario game that's entirely separate from the main adventure. And while it might be on the shorter side, what Bowser's Fury loses in length, it more than makes up for with its wildly experimental take on a Mario platformer.
What's new pussycat?
But first, the main game, and the meatier offering of this generous double pack. Those yet to play Super Mario 3D World are in for an absolute treat, and it's still well worth revisiting for the approximately 14 people who owned a Wii U.
Unlike the more freeform, explorative approach taken by Super Mario 64 and its spiritual sequel (sorry, Sunshine), Super Mario Odyssey, 3D World is more in the mould of the 2D platformers in which Nintendo's multiskilled mascot made his name. You're running, hopping and stomping your way through abundantly colourful, mostly linear courses, rather than sprawling levels, as you cheerfully pursue Bowser and his royal prisoner. There's a timer, and a flagpole to jump on at the end. Even Mario's acrobatic trademark triple jump is absent here. This allows for some really precision platforming and a sense of focus in each course that really works.
But don't mistake the more traditional structure for a lack of imagination. 3D World sees Nintendo at its most relentlessly creative, constantly introducing new mechanics and ideas before chucking them out in place of new ones. Shadow-Play Alley (World 2-3), for example, begins by letting you chase hapless enemies while holding a peckish Piranha Plant, before switching to a 2D perspective where you can only see Mario's shadow on the wall, while Beep Block Skyway (4-3) tasks you with jumping between platforms that disappear with the beat of the music, throwing in power-ups that clone Mario each time he consumes one. You haven't played a Mario game until you're controlling a quartet of Cat Marios (or Luigis, Toads or Peaches, given that you can also play as them from the off) in unison.
And about that catsuit. Cat Mario remains a brilliant addition to 3D World, not only because it allows its wearer to scratch Goombas and scramble up otherwise unscalable walls, adding a whole new dimension to star-hunting as you explore each course… but also because seeing a small moustachioed Italian man dressed as a cat is never not funny. More on that in a bit…
Super Mario 3D World brought multiplayer to a 3D Mario for the first time, and it's still as riotously entertaining now as it was then. Up to four people can play at once, turning each course each into less a gentle co-op experience than a manic race to the goal pole. It's nigh on impossible to keep track of what the hell is happening on-screen, but that's kind of the point.
The Switch version also introduces an online multiplayer mode, but we've been unable to test this during the review period. And as far as new things go, that's pretty much it for the port. There's no significant visual upgrade (although this is still a very pretty game), and while every character now has increased running speed, it's not massively noticeable.
Fury's out
When Super Mario 3D World + Bowser's Fury was first announced, it wasn't entirely clear what the add-on game was going to be. A new multiplayer mode? A few extra levels? Therapy for the big guy?
Well, it's fair to say that what we did get is none of the above, but something even better. Bowser's Fury is a totally standalone, self-contained Mario Adventure that takes 3D World's assets and remixes them into an open-world environment.
The setup is this: on a rare day off from princess-kidnapping, Bowser's been possessed by a sinister black goop, turning him positively Godzilla big and even angrier than usual. Persuaded by Bowser Jr. to help put an end to his dad's rampage, Mario and his unlikely new ally head to the islands of Lake Lapcat, hunting down Cat Shines that de-goop lighthouses and gradually reduce big Bowser's power.
In contrast to 3D World's get-to-the-goal simplicity, Bowser's Fury is a Mario game more like Odyssey or even the controversial Sunshine. But those games still have individual levels that you enter and leave. Bowser's Fury is the first truly open-world Mario game, with no loading times and a real sense of freedom.
As you earn Cat Shines, which can involve anything from reaching an island's summit, to fighting mini-bosses in a colosseum and returning lost kittens to their mothers, new islands and challenges unlock, and you're free to tackle them all as you see fit, riding the ever-reliable Plessie (a dinosaur creature that apparently isn't a dinosaur) across the waves to a typically catchy score. Bowser Jr. is always on hand too, ready to whack enemies and reveal hidden secrets with his paintbrush at the tap of a button. If you've got a co-op partner handy, they can grab a Joy-Con and play as Bowser's heir.
It's all very pleasant until Fury Bowser rocks up, and unfortunately for the heroic plumber, he shows his snarling face quite a lot. Every five minutes or so, the weather begins to turn dark and stormy, indicating that Bowser's about to make an appearance, and when the heavy metal kicks in, you know it's time to take cover.
Seeing Fury Bowser towering above the surf is actually a pretty awe-inspiring sight, especially when playing in docked mode, but get caught staring for too long and he's going to drop a meteor on your tiny head. The only way to retaliate is to harness the power of the Giga Bell, which you can use after collecting enough Cat Shines. This transforms Mario into the wonderfully ridiculous Giga Cat Mario, matching Bowser for size and initiating some of the most epic-looking scraps in the series' history. Fury Bowser also alters the terrain when he's having one of his many tantrums, meaning some Shines will only be available to you when he's around.
Claws and effect
Bowser's Fury is what happens when Nintendo allows its developers to get weird, and it really makes the most of its 6ish-hour runtime. The platforming itself doesn't quite feel like Mario at the peak of his powers, especially coming off the back of the sensational Odyssey, but it's always enjoyable, and the late-game ramps up the challenge noticeably with time trials and trickier enemies.
The heavily feline-themed Lake Lapcat is a fun playground to explore too, with its pirate shipwrecks, water ramps, icy slides and floating windmills. As you liberate it from goop, more of it is revealed, and the game is well paced enough to keep showing you new things throughout.
Up close, none of Lake Lapcat's islands are especially memorable to look at, though (again, it's impossible not to draw comparisons with Odyssey), and without dedicated themed levels, it does at times feel slightly bland.
It's not the most impressive Switch game on a technical level either; the game is limited to 720p at 30fps in handheld mode, but its lack of graphical oomph feels less exposed on the smaller screen than when it's blown up on a big TV. You'll soon learn to live with it, but it all feels a teeny bit underwhelming if you're coming from the super slick next-gen consoles. That heavily rumoured Switch Pro can't arrive soon enough.
The game is by far at its most visually striking when Fury Bowser is around, as the sky turns a fiery shade of orange and the entire lake is plunged into darkness. The storm makes for some impressive lighting effects on the water's surface, and this is when you'll probably want to see it running on the biggest and best screen you have available.
As undoubtedly thrilling as Fury Bowser is as a concept, his frequent reappearance can be a bit grating when you're just trying to hoover up Shines. We noticed a few technical hiccups too, like the big guy seemingly getting stuck behind scenery, making your brawl with him much easier.
If Bowser's Fury was a full-price game it would be easy to criticise for sometimes lacking just a bit of that classic Nintendo polish – but it isn't. It's an original add-on to an already magnificent game at no extra cost, and quite possibly an essential for Mario diehards, if only to behold Fury Bowser in all his glory.
Super Mario 3D World + Bowser's Fury verdict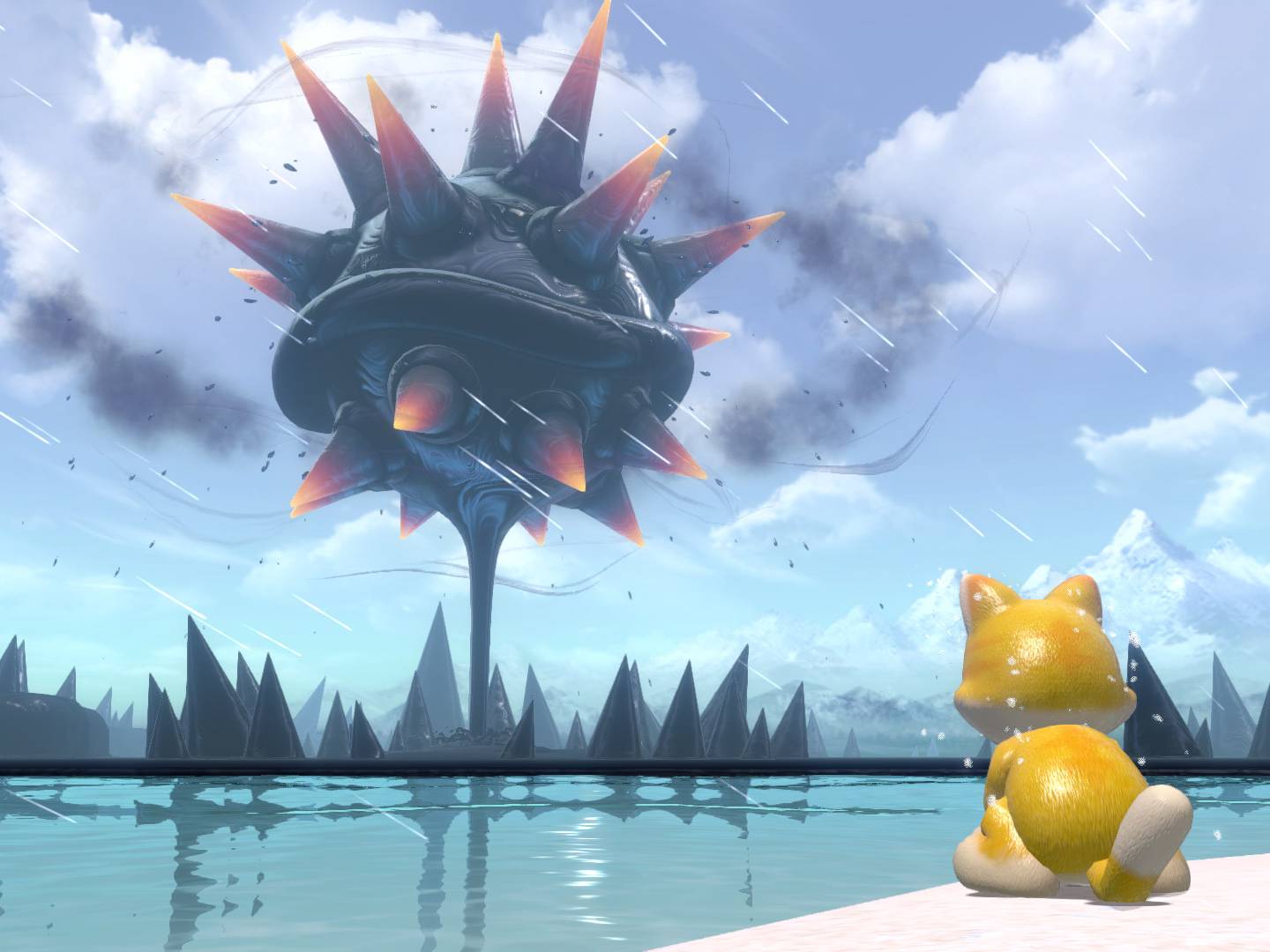 We were a bit disappointed with last year's Super Mario 3D All-Stars. As fantastic as two of the three games in that collection undoubtedly still are, it just felt like a bit of a lazy remaster.
You simply can't make the same argument against Nintendo's latest Mario re-release. While Super Mario 3D World is largely the same (brilliant) game as it was back in 2013, the bolted on Bowser's Fury is a completely new one that plays with the tried and tested Mario formula in really exciting ways. If this is an audition for a proper open-world Mario in the future, we're giving Nintendo a standing ovation, even if the game isn't a graphical showpiece for your Switch.
If you didn't play 3D World the first time, consider this another must-have title for what is fast becoming the ultimate Mario machine. As for players wondering if Bowser's Fury makes it worth the double dip, well, we think the new game is about as good as bonus content gets – and we certainly wouldn't risk making you-know-who angry again by saying otherwise.
Stuff Says…
A brilliant Mario game that not enough people played + an experimental 3D World offshoot = one hell of a package
Good Stuff
Super Mario 3D World deserves a bigger audience
…and you get a new open-world Mario game with it
Kaiju Bowser is awesome
Bad Stuff
Bowser's Fury isn't the best-looking Switch game you'll play
Some occasional performance issues