Suunto 9 review
The premium GPS sports watch with a battery life that'll go beyond your best efforts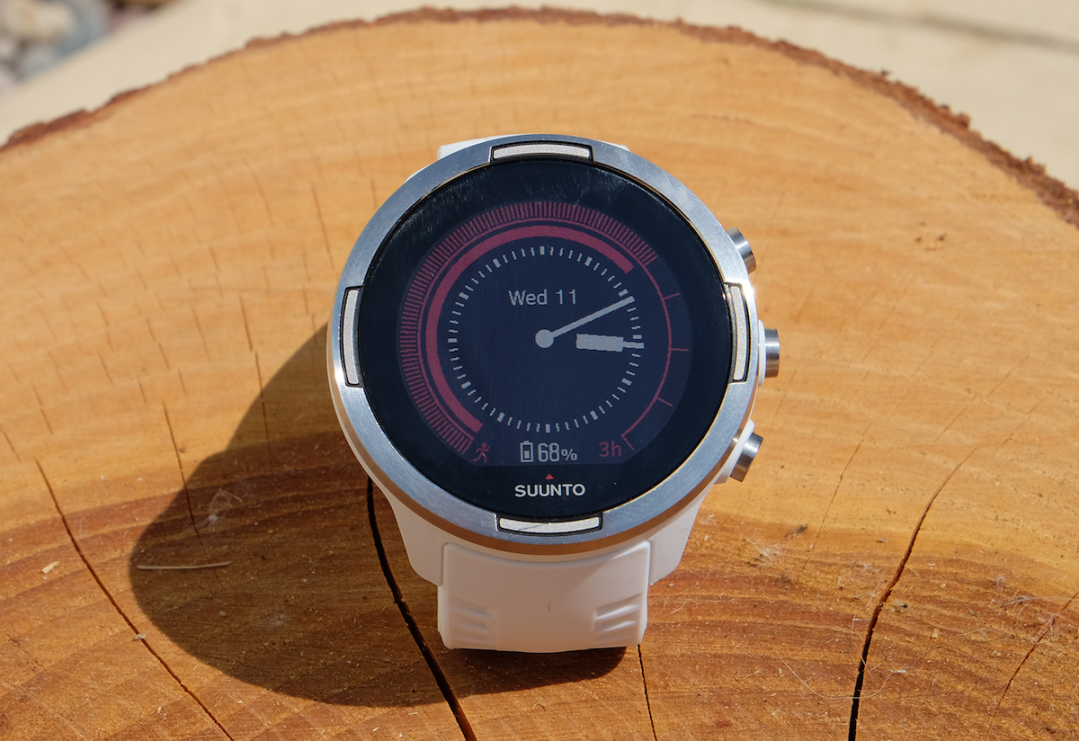 The Finns certainly know how to design a good looking watch. 
All clean lines and minimalistic design – the Suunto 9 couldn't be more Finnish if it tried.
But this down-to-earth smartwatch flips that minimalism on its head when it comes to features, by adding in a battery life feature that claims to not only enhance the staying power of the Suunto 9, but also improve its accuracy too. 
Add that to a shiny new app and smartphone notification support, and you've got yourself a GPS watch to reckon with. But with a chunky £500 price tag to wrestle with before it finds a home on your wrist, does its performance outweight its cost to make it a worthwhile buy? We've put it through its paces to help you decide.
READ MORE: The top 10 best smartwatches in the world right now
Design & build: chunky monkey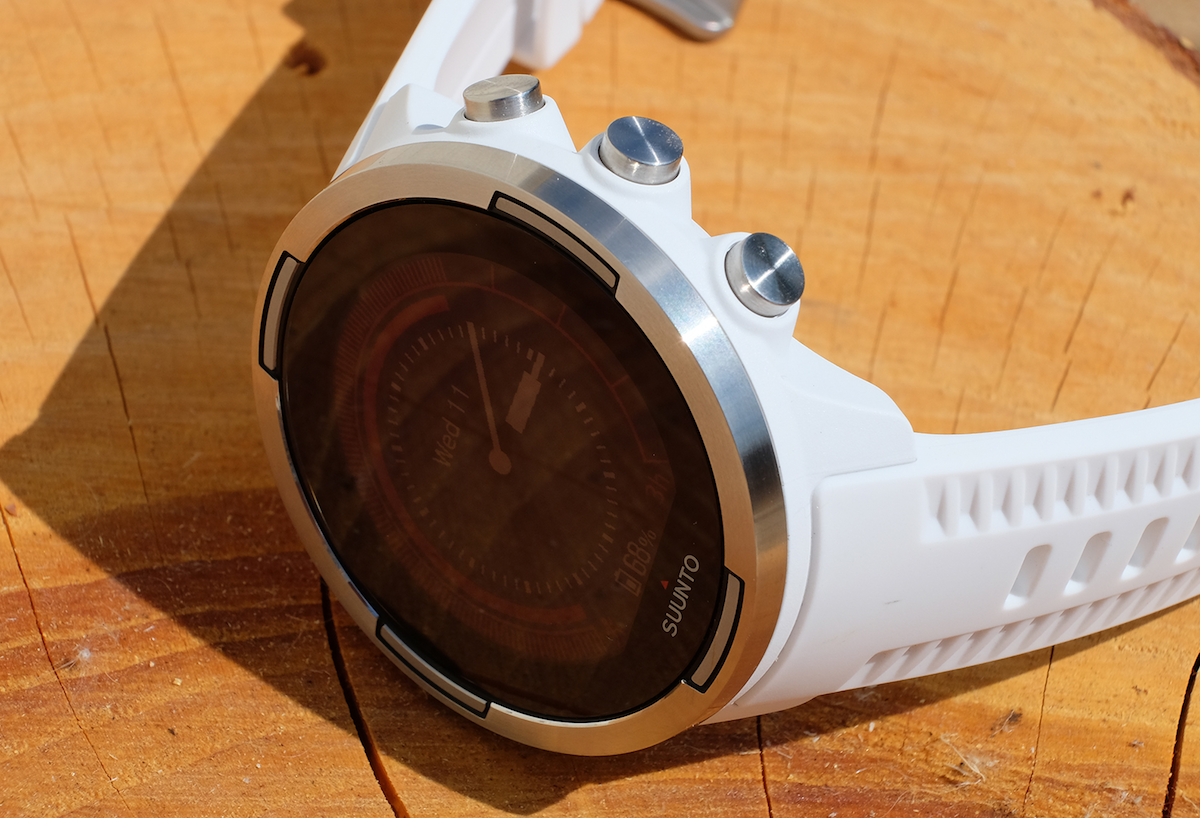 The Suunto 9 is primarily a sports watch but you could happily wear this all day and enhance your look.
The brushed metallic bezel looks as good as it feels, and is surrounded by a tough-yet-soft rubberised silicone material strap, which gives just enough stretch to ensure anyone whose wrist size fall in between notches is catered for.
While you do get touchscreen, there is also a selection of three buttons on the right which make for easy controls, even when running. The display isn't huge when you factor in that black bezel but it's plenty bright enough for daylight viewing and features a great use of the full colour options to clearly display all your information at a glance.
It can become a bit of a fingerprint haven when you're prodding away at it though, which is hardly ideal on a sweaty run. Expect to be wiping the screen. A lot.
The Suunto 9 is chunky and at 81g, pretty heavy too. That's a positive for many, especially in terms of fashion statement, but when running it can feel a little bulky.
That said this watch is all about the battery life and ultra performance so most people who are looking at this are probably already expecting a larger unit for that extra staying power. You're not? Then you might want to consider something smaller and cheaper like a Garmin Forerunner 935 which also has an excellent battery life and multi-sport support.
If it's tough you want though, then the Suunto 9 is for you. This thing has been tested to some extreme limits, and up to 100-metre water resistance is just one of them.
Ours ended up with a slight dink in the metal during testing, but that sapphire crystal glass screen held up scratch free despite being thrown in a bag, with keys, a few times. Consider the old hat well and truly tipped.
Onboard you've got the likes of GPS, Bluetooth and advanced motion sensors to offer tracking, notifications and syncing. But more on what all of that actually does for you below.
Features: sports nut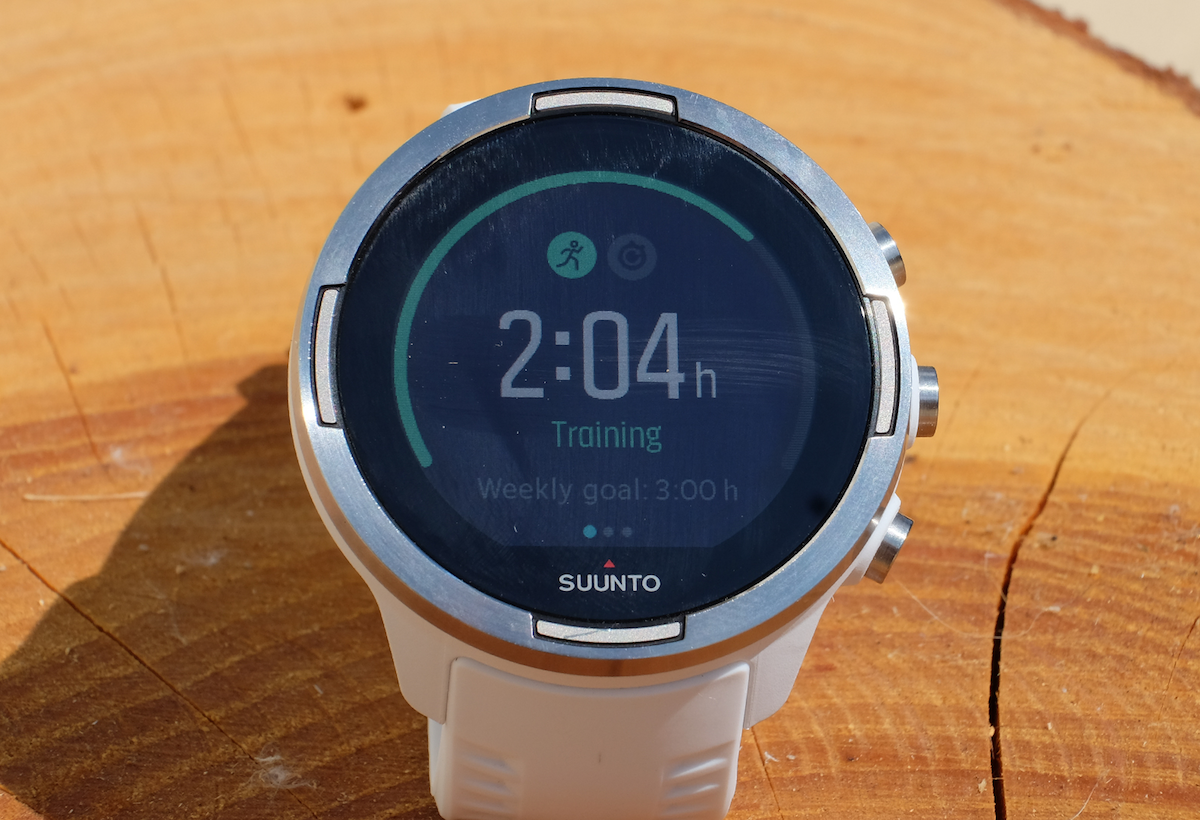 I'm counting battery life as a feature on the Suunto 9 as it's so ridiculously good. At its maximum you can get up to 120 hours of constant tracking, and yup, that's with GPS on too. This is thanks to a new FusedTrack system, which I'll touch on more shortly.
Multi-sport tracking is also a huge part of what the Suunto 9 is all about. Think of a sport and this will have a mode to track it. This also means that jumping between disciplines while out is as easy as a long button press – ideal for triathlon transitions.
Suunto has included the latest optical heart rate sensor tech in the 9, so now you can not only track your heart rate during workouts, but all day and night. You can sleep track with this too making it a round-the-clock activity tracker.
Since this watch is mad for going further in terms of battery life, it's also kitted out with enough sensors to help you when you're out there in whatever wild lands you end up. Temperature data? Check. Barometric altimeter? Check. Bear alarm? Ok, you're out on your own on that one.
Sticking closer to home? The notifications from a connected smartphone are pretty handy here too, with detail down to smartphone notification history. That means you can check back and see any missed alerts – something some models fail to offer.
Tracking & apps: Smart tracking
When you download and install the new Suunto app you're immediately asked, before even signing in for the first time, to rate the app, which seems a little premature.
It also has me worried, having used the previously patchy Movescount app from Suunto, that little might have changed.
In reality it's a massive improvement and works well. Connecting a new device is super simple and happens right away, and transferring data is rapid. The only issue was that it kept getting flagged by my phone as an app that's draining a lot of battery.
That's kind of ironic, considering the watch's big battery boasts. But it's early days so we imagine this will be fixed with an update soon.
Tracking is great with GPS-level accuracy. But it goes beyond that thanks to a system that combines information not only from satellites but also more locally from motion tracking.
This is called FusedTrack and is what allows the battery life to be extended by so much. Since GPS chews battery, this mode cuts down pings too only every 60 or 120 seconds depending on if you're in Endurance or Ultra modes.
While that would usually leave a plotted path that's inaccurate if you're turning a lot, the Suunto 9 can work out the variations. It does this by using a combination of data from the compass, gyro and accelerometer. Amazingly, this actually works, with results actually more accurate than the Suunto Spartan Ultra on full GPS mode, and the same as the Garmin Forerunner 935, also in full GPS mode.
You'll notice that with its most aggressive battery-saving mode on, it lowers brightness, turns off Bluetooth and disables wrist based HR tracking to save juice, but you can opt for a middle mode that leaves these bits as normal, so you can choose what works best for you.
Of course, you can also select Performance mode and get a ping to GPS every second for maximum accuracy, and for a good 25 hours, if you need that.
Battery life & compatibility: It goes on and on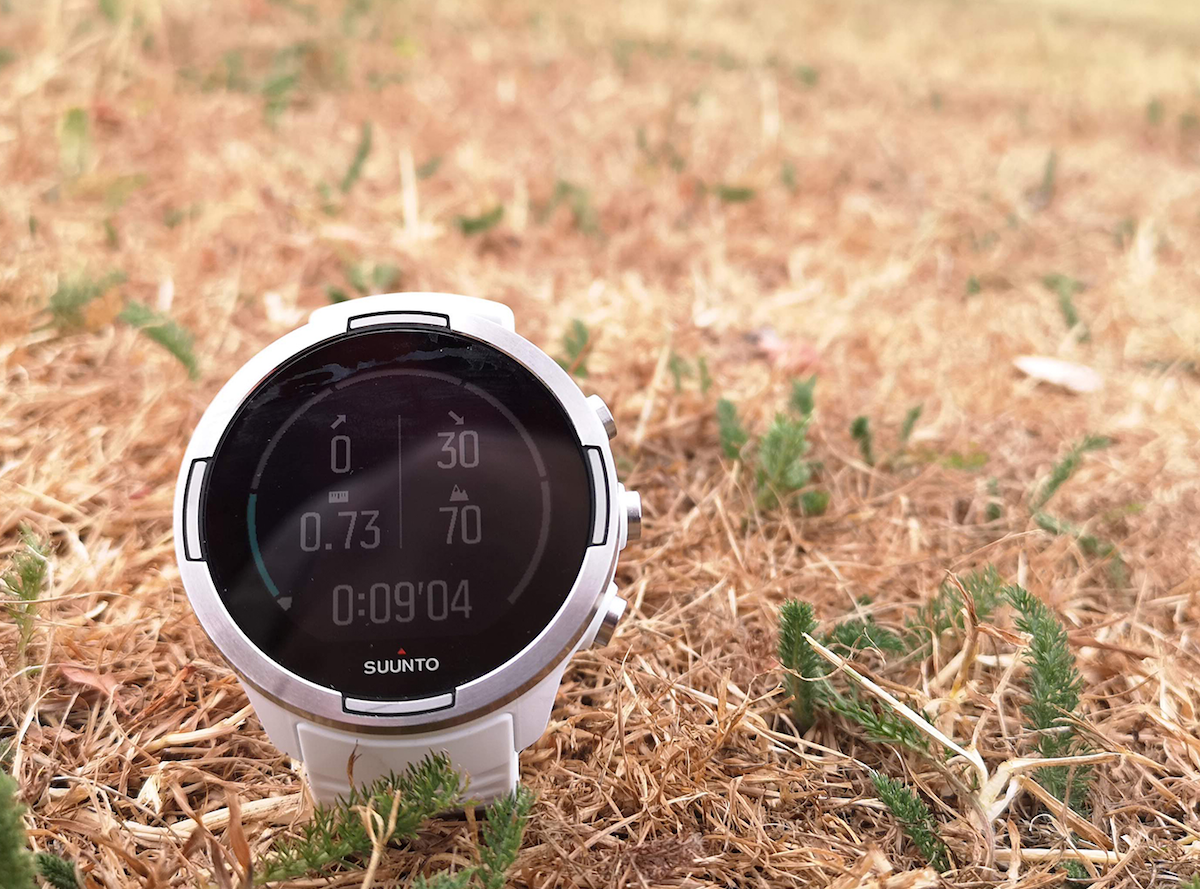 While the Suunto 9's battery life is one of its biggest selling points, it's the smart system that runs it which really makes this watch efficient.
Once battery gets lower you'll be alerted with the option to change the mode to save power. It's a bit like battery-saving modes found on smartphones, except in this case Suunto called it Intelligent Battery Modes.
The great thing about this is that it'll work out how much battery you have left based on what you're doing, so if you're out running and need to judge what you can keep doing and get recorded, you can rely on the figure it tells you.
These modes also apply to sports where you can select the Ultra setting to get that hefty 120 hours of tracking. The nice thing about this is not only the alerts, which allow you to change power mode while your training, but the smart ones before you even begin.
Thanks to a knowledge of your regular workouts the watch will actually remind you to charge it back up ahead of any expected long training sessions. So if you're off on that 50-mile bike ride you do each Sunday, the Suunto 9 will remind you to power up to full on the Saturday so you're all set to just head out the door first thing.
While the new app is vastly superior to the older one in terms of simplicity, Suunto will still let you use both with the Suunto 9 – a nice addition for anyone upgrading hardware but already used to using the Movescount app.
Essentially the newer Suunto mobile is a fitness tracking app, previously exclusive to the Suunto 3 Fitness, while the Movescount app is for the more hardcore training associated with the brand's GPS watches.
While it was buggy when I used it, many people may opt for the older Movescount app since that lets you share data to the likes of Strava. The new Suunto mobile app is more simplistic in that way. However, the downside of using the Movescount app is that you lose some of the daily activity tracking and sleep counting.
Why Suunto hasn't just combined the two for a seamless experience and the best of both worlds is really unclear. Perhaps it was to avoid the messy information overload the likes of Garmin Connect can sometimes suffer from.
Suunto 9 verdict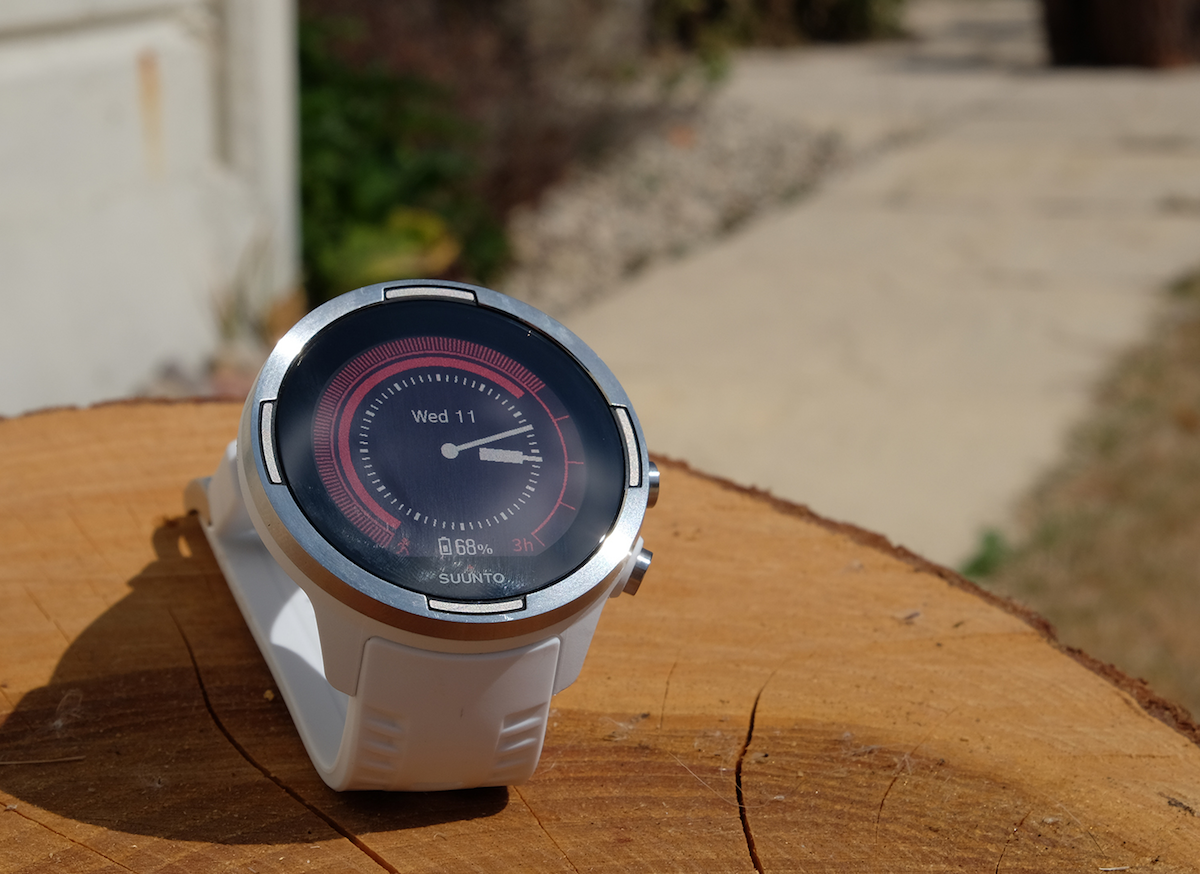 It might not have all the life-tracking support of some watches but the Suunto 9 focuses on pure performance to cater for sports nuts.
That means you won't get contactless payments or music built-in but you will get the best battery life out there and really accurate tracking, meaning you can just keep going on whatever sporting endeavour you're pushing yourself in.
The smartphone notifications, battery saver suggestions and top-quality build add further weight to the pros of this watch, though its price tag may cause some to want for more of the features to make it a better all-rounder for the money.
However, if you're an ultra-runner or triathlete that needs stamina and accuracy over anything else, the Suunto 9 will keep up with you every step of the way.
READ MORE: The top 10 best smartwatches in the world right now
Stuff Says…
An epic battery life and super-accurate tracking make this a great – if pricey – option for anyone serious about sport
Good Stuff
Amazing 120-hour battery life
Quality premium build
Super tough
Connected phone notifications
Bad Stuff
Menu layout not for everyone
App could be better
Expensive