Teenage Engineering OB-4 review
Magic FM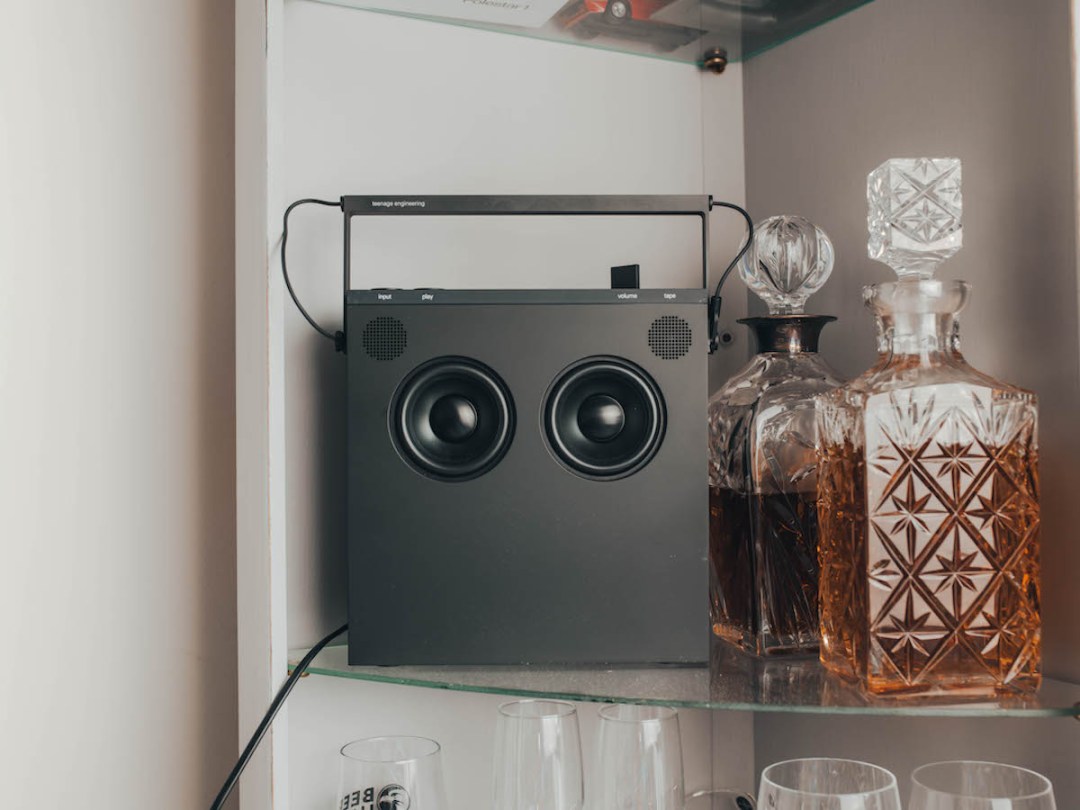 The Teenage Engineering OB-4 forms part of the Swedish tech company's simple but highly effective wireless audio range of niceties and claims to be the world's first "Magic Radio".
It's a sort of hyper-stylised hybrid audio box combining the warm halcyon buzz of an old wireless with thoroughly modern tech and the sharp, almost industrial styling of something one of Kraftwerk's roadies would have been seen lugging around.
There's something undeniably loveable about Teenage Engineering, seeing as its range of products spans everything from retro-inspired synthesisers to modular lighting systems for the ultimate kitchen disco to working with Carl Pei's new venture 'Nothing'.  
Every single item is a design masterpiece, beautifully tactile and achingly cool. The sort of thing you deliberately place in the middle of a coffee table to ensure every guest notices it and inevitably asks: "what does this do?".
The beauty of the OB-4 is that no one really knows what it is. In its simplest form, it's a high fidelity loudspeaker with two 4-inch bass drivers and a pair of neodymium tweeters. But in its most complex, it's a little black box of weirdness.
Treat it as a pure audio speaker and those drivers and tweeters gang up to create 38 watts per channel, which is around 100 decibels when you crank things up. Weighing just 1.7kg and standing no taller than around 30cm, it's a punchy little thing, but blaring fantastically crisp and natural sounds out of its orifice isn't the only party trick here.
No, because hidden behind the amorphous polymer glass fibre and milled aluminium exterior is a mixed bag of cutting edge gadgetry that turns this FM radio and loudspeaker into some sort of ambient noise emitting drone wizard.
Teenage Engineering OB-4 features: Hocus pocus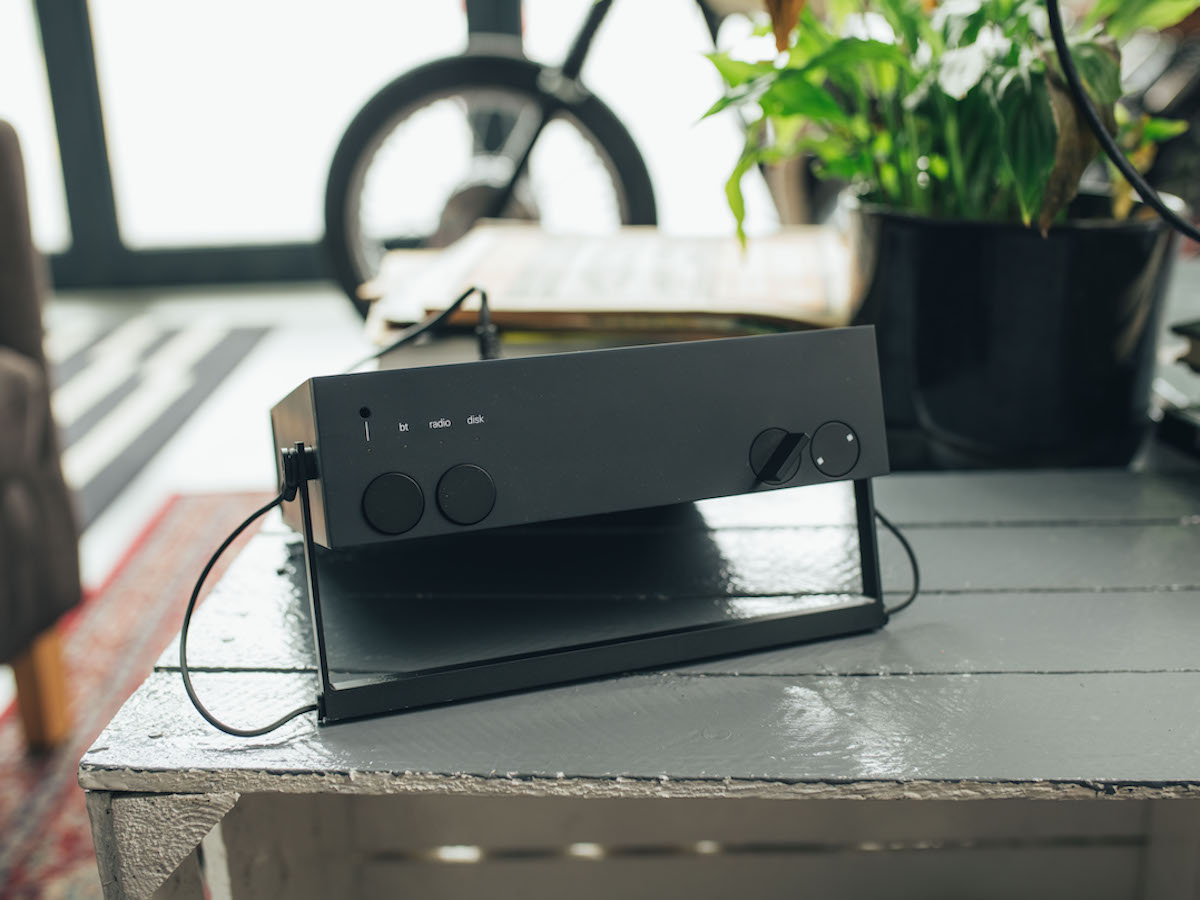 It's difficult to eloquently summarise the long list of features the nutty Teenage Engineering OB-4 offers, whether that's the awesome motorised user interface (more on that later), or the high capacity battery that offers an average of 40 hours listening time on a single charge.
But it's real headline-stealer is OB-4's ability to record live FM radio, Bluetooth or line-in input for two-hours on a continuous looping tape, meaning you can spin that tactile little digital tape reel and rewind a big tune, catch up on missed news headlines or simply repeat one of Jeremy Vine's ridiculous phone-ins until you start questioning the very point of life itself.
Granted, it only offers decidedly old school FM radio, so the quality is really down to how good the signal is in your area, but Teenage Engineering offers a booster aerial in addition to the powerful number that's built into that sleek handle, so it's fairly easy to tune into the big stations.
If rewinding live radio isn't your thing, the Bluetooth classic and Bluetooth 5 LE inputs are magnificent for producing clear, natural tones just about anywhere you fancy.
You can also select a traditional line-in function for any other musical devices you might have. According to its maker, the Teenage Engineering OB-4 is designed "to be played outdoors, in public spaces and at high volume".
They even go on to suggest you carry it around on your shoulder like some kind of block party-starting homeboy. Ignore that, it's just great for filling the house with sound or taking out on a hipster picnic.
Interacting with the unit itself is about as simple as things get, but to the point that you find yourself idly jabbing buttons to see what happens. Turn the motorised volume control and it switches on.
Cycle through inputs by pressing the big 'input' button, scan the radio waves by hitting the 'play' button and adjust volume with said motorised twiddly knoblet. Things only start to get complicated (and a bit creepy) when you start messing with the 'disk' function, which is essentially like disappearing into Teenage Engineering's actual brain…
Teenage Engineering OB-4 performance: Disk-world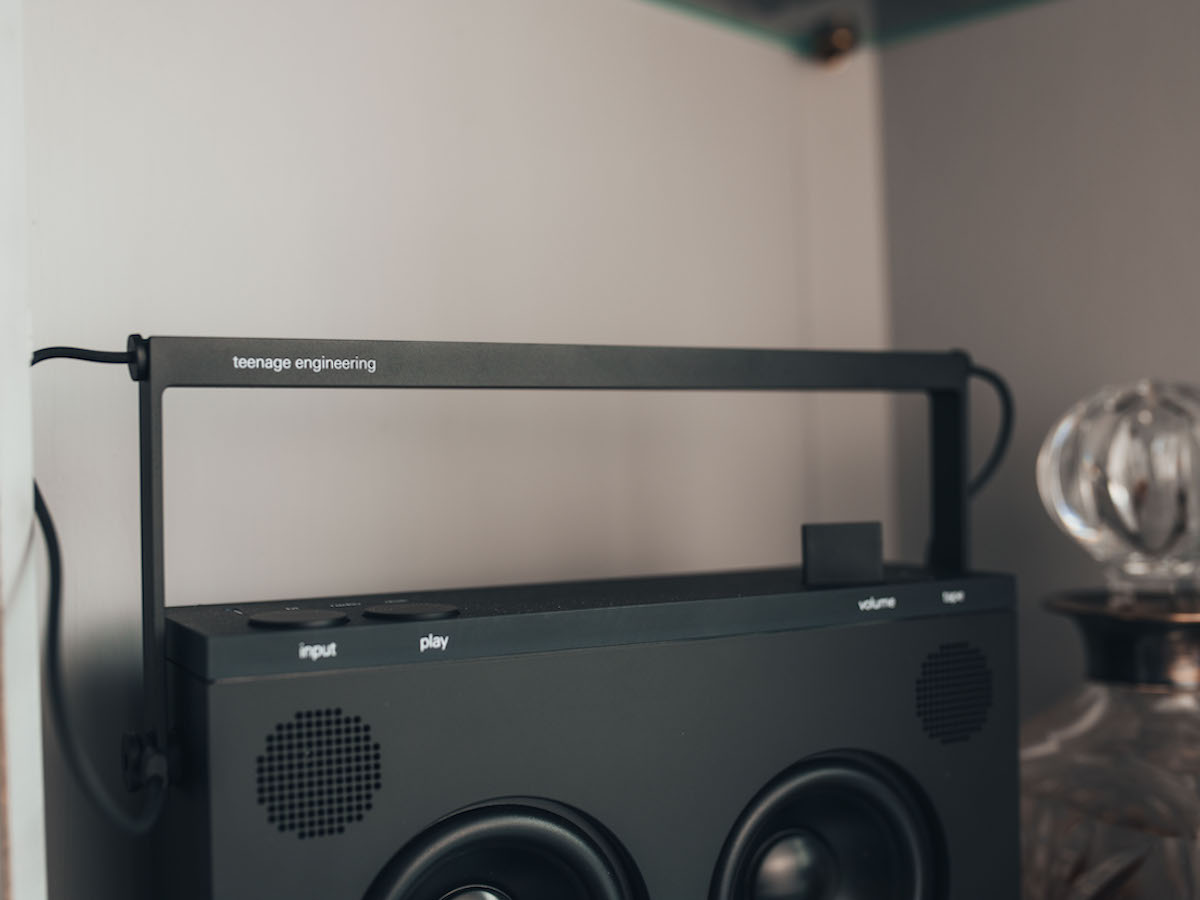 With the Teenage OB-4 continuously recording a radio station or input, disk mode becomes a weirdly addictive sampling device and general mayhem noise maker. Holding both input and play together creates a short looped sample of whatever you might be listening to.
You can then adjust the frequency to produce all sorts of alien soundscapes, mash-up beats and tones. Is it pointless? Of course it is, but it's also very easy to lose a couple of hours to rewinding live radio, creating a sample from a piece of classical music and looping it, distorting it and generally mucking about with it until someone bursts into the room and tells you to shut the hell up, which is very possible given how loud this thing goes.
Disk mode also has a couple of additional features, one being a metronome, which is good if you, erm, need a metronome, but hugely pointless otherwise. There are also some built-in mantras to perhaps accompany a yoga workout or provide a soundtrack for the odd joss stick session.
But by far our favourite is the ambient mode that takes snippets of a chosen radio station and creates a bizarre, wave-like drone that can be tweaked and altered using the motorised dial. It's odd and a little eerie, but like almost everything else about the Teenage Engineering OB-4, strangely addictive. Leave it on in the background and you'll swear you've been sucked into the Upside Down from Stranger Things.
What's more, it's possible to update the speaker via Teenage Engineering's app and the company simply can't leave its products alone. It has promised loads of other features, stating that disk mode is its 'public research space' where they can muck about with new features and properly explore what the Teenage Engineering OB-4 is capable of.
Teenage Engineering OB-4 Verdict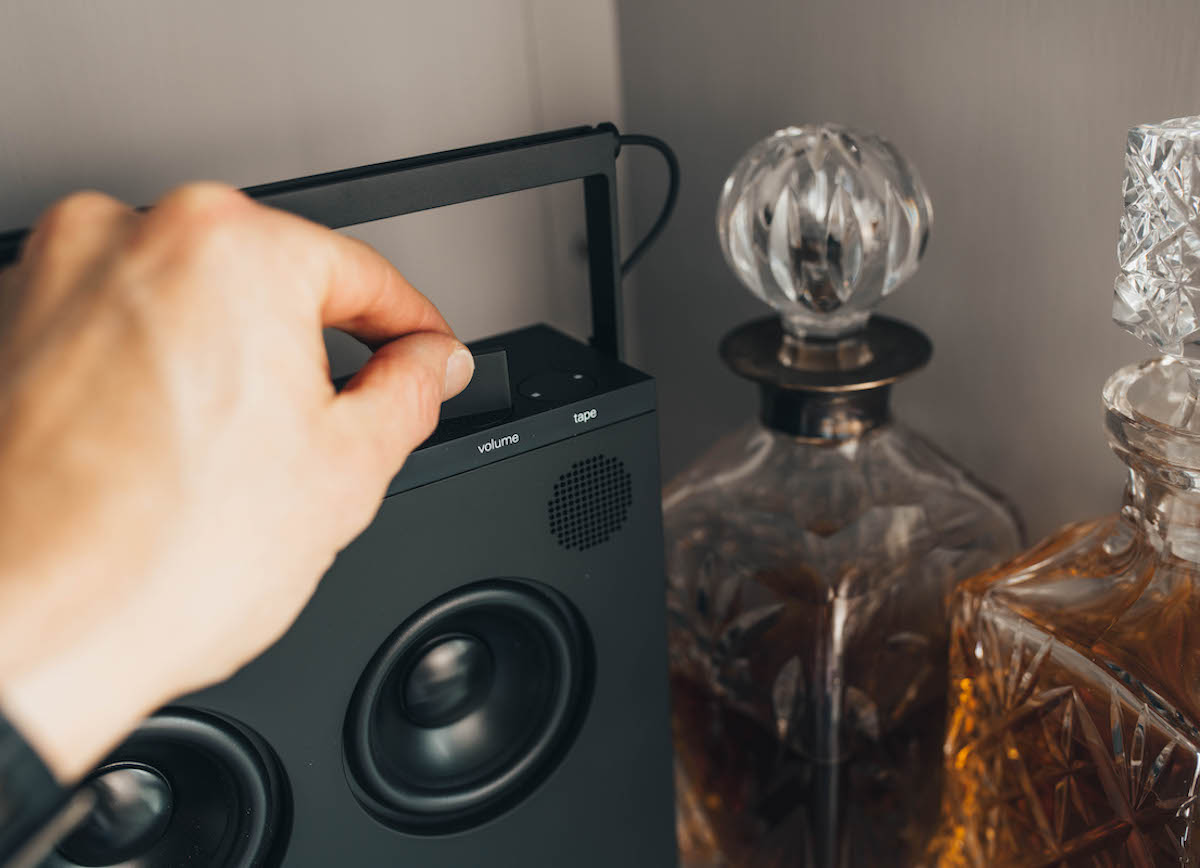 Simply viewed as a radio with some audio inputs, the Teenage Engineering OB-4 seems hideously expensive because, well, it is. But then this isn't a product you go out and buy with your sensible pants on – it's the slightly unhinged purchase you make when you desperately want something because it looks so damned cool… and weird.
That said, the sound quality is utterly fantastic, the battery life is excellent and there's really nothing else like it to look at. Yes it's very pricey, but I'm not sure whether it can actually be described as massively overpriced. There's a lot going on under that avant garde shell.
And what of the extra features? Well, they're all a bit mental and on paper, also a bit pointless, but they're highly addictive and massively loveable for it. Flip the handle and lay the Teenage Engineering OB-4 on its back, where it looks like an old CB radio, and you can while away many hours creating bizarre soundscapes and ambient drones.
Why? I don't know. It's a mystery, but I feel like I'm now in on some kind of synthesiser cult and that's got to be worth £600.
Tech specs
| | |
| --- | --- |
| Audio | 2 + 2 stereo neodymium drivers and long throw woofers |
| Amplifier | 2 x 38W Class D |
| Frequency range | 52 – 25000 Hz |
| Connectivity | Bluetooth AAC, Bluetooth 5 LE, FM radio, 3.5mm |
| Battery life | FM 72 hours, Bluetooth 8 hours |
| Dimensions | 232.5 x 284 x 57.5 mm |
| Weight | 1.7kg |
Stuff Says…
An immense loudspeaker with whimsically magical powers
Good Stuff
Sounds great
Looks great
It's portable
It makes weird noises
Bad Stuff
It's expensive
No DAB radio
You really have to be into it