Toyota GT86 (2017) first drive review
Forget hot hatchbacks - if you want a sports car, you should buy a sports car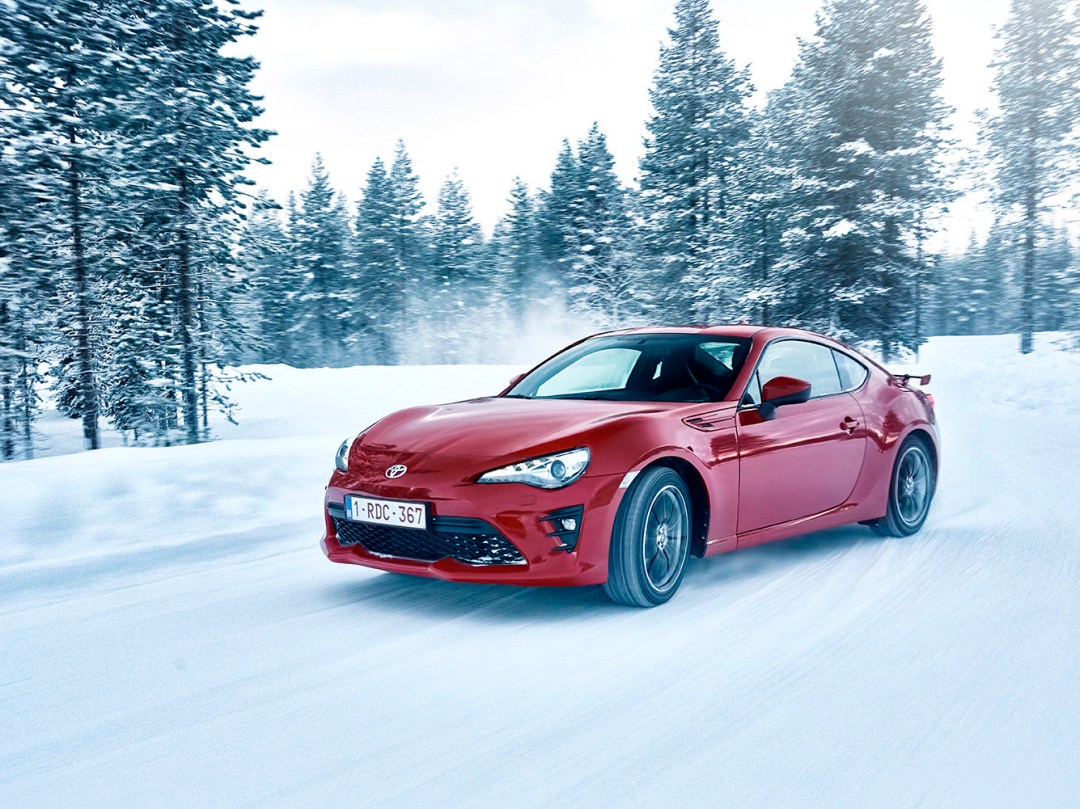 The world needs cars like the GT86. Cars that are first and foremost about fun, but fun that normal people like you and I can afford.
We're living in an age of hot hatchbacks that cost over £30,000. Sure, you can have a Fiesta ST for a lot less than that, and it's a mighty fine car, but compare that tuned super mini to this rear wheel drive sports car and there's no competition when it comes to driving enjoyment.
But while it's fun, engaging and fast, the GT86 is also effortlessly livewithable and extremely easy to drive. Even, it turns out, when you're driving on sheet ice.
Putting the Toyota GT86 on ice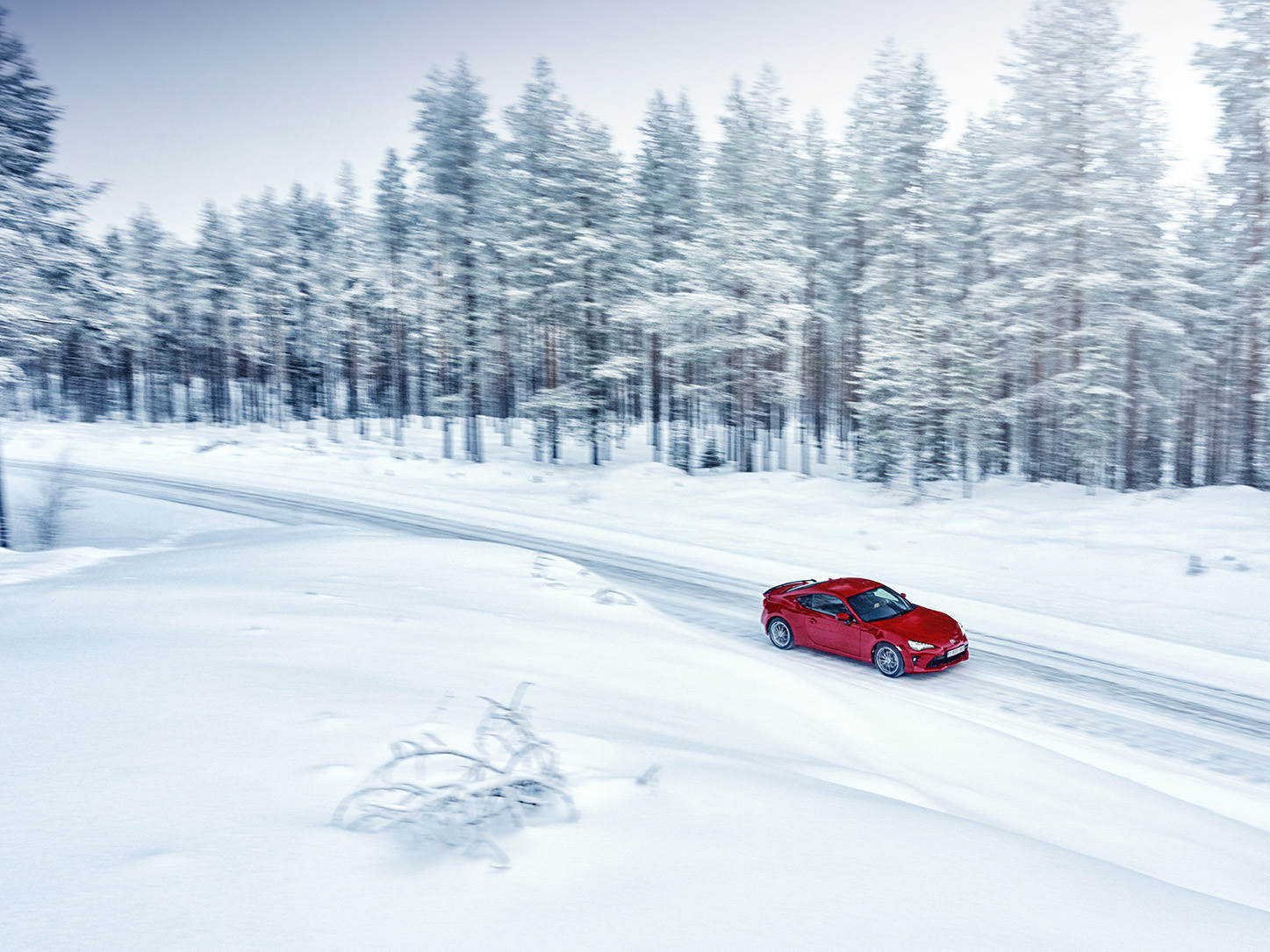 We're a nation obsessed with 4x4s. We convince ourselves that, while we rarely need the extra traction, it's nice to have "just in case". And yet, you look around the car parks, motorways and driveways of northern Finland, which is essentially buried in snow for five to six months each year, and you see fewer 4WD cars than at your local Waitrose in the height of summer.
Admittedly, you don't see many rear wheel drive sports cars either, and I'll admit that the idea of driving one on roads less grippy than a greased-up mirror made me feel rather anxious.
The reality is far less frightening than expected, though. Sure, you can coax wheelspin out of the GT86 practically whenever you want, but the car is so communicative that it's really easy to feel the point at which you're running out of grip and gently soften that right foot. And if you do push it too far, the VSC (Vehicle Stability Control) is there to keep you away from any ditches and really only ever feels intrusive if you're pretending to be Ken Block.
Toyota GT86: Sporty but comfy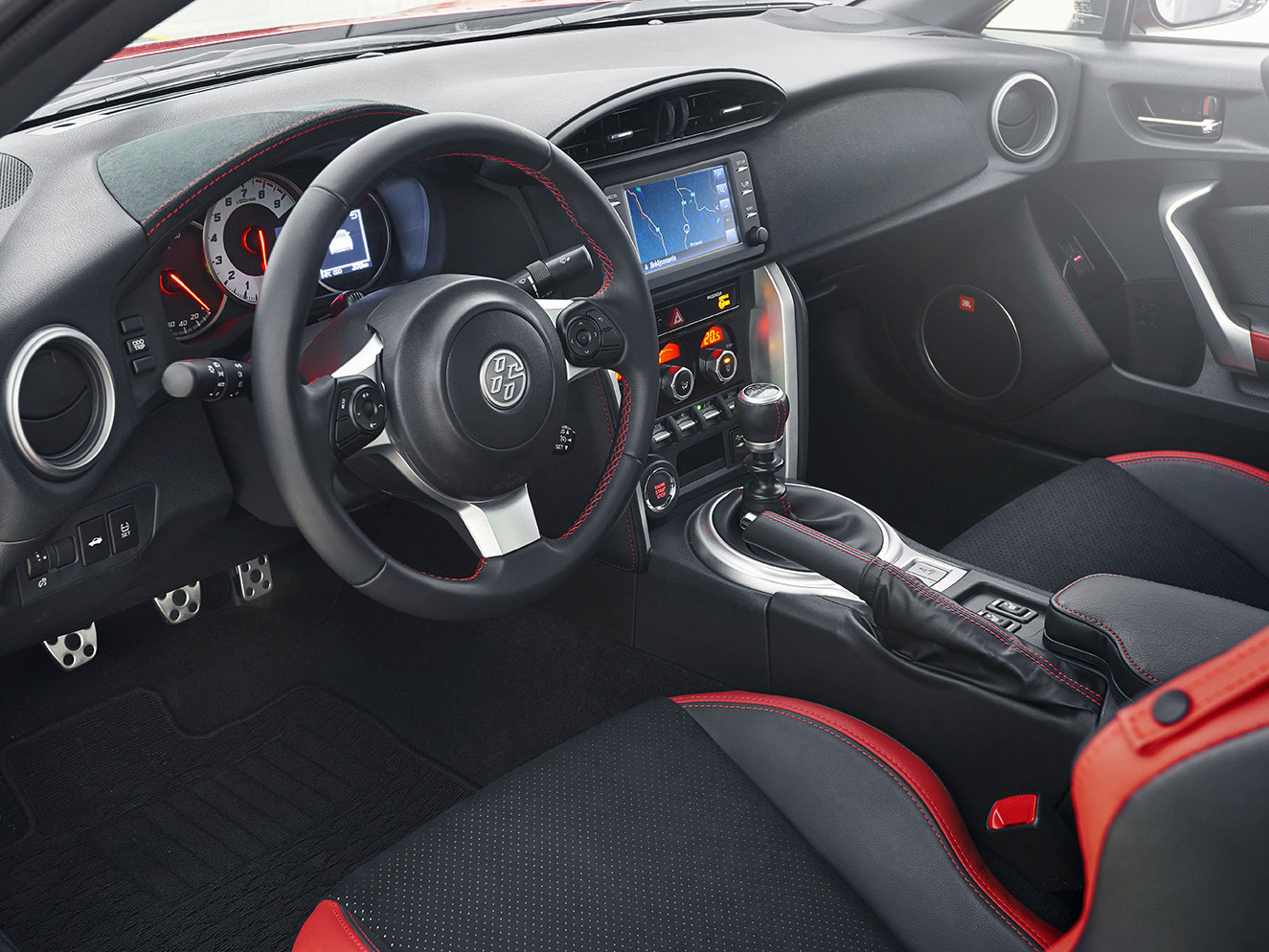 You're never short of feedback from the car or the road, but that's not to say this is a hard, unforgiving car. It's actually a lovely place to be, walking the tightrope between refinement and raciness with real aplomb. We'll have to test it on UK roads to be sure, but I have little doubt that spending a whole day at the wheel will leave you with little to no discomfort.
I'm particularly keen on the seat, which is snug and cosseting, but not tight or inhibiting as many sports seats can be. Of course, the suspension plays a far greater role in how much of the road you feel, and it seems to find a real Goldilocks balance, smoothing out roughness but never leaving you unsure of how much grip you've got.
The cabin's fairly quiet, too. Cruise along at 70mph and you'll have no problem at all hearing your passenger or the stereo. In fact, the car is almost too quiet for my liking. It's not something I'd complain about on the motorway, and it's not that you can't hear the car when you're being aggressive – it's that the noise doesn't really have much in the way character.
Were I to buy one, I'd find it extremely difficult to resist the temptation of installing a deeper, rortier exhaust. It would be nice to see Toyota put one on the GT86's refreshingly short and simple options list, but I can see why it's erred on the side of civility – this is intended very much as an everyday sports car. And at least the company hasn't gone down the dishonest route of pumping a beefed-up engine sound through the speakers, as so many manufacturers have done lately.
Toyota GT86: Give it the beans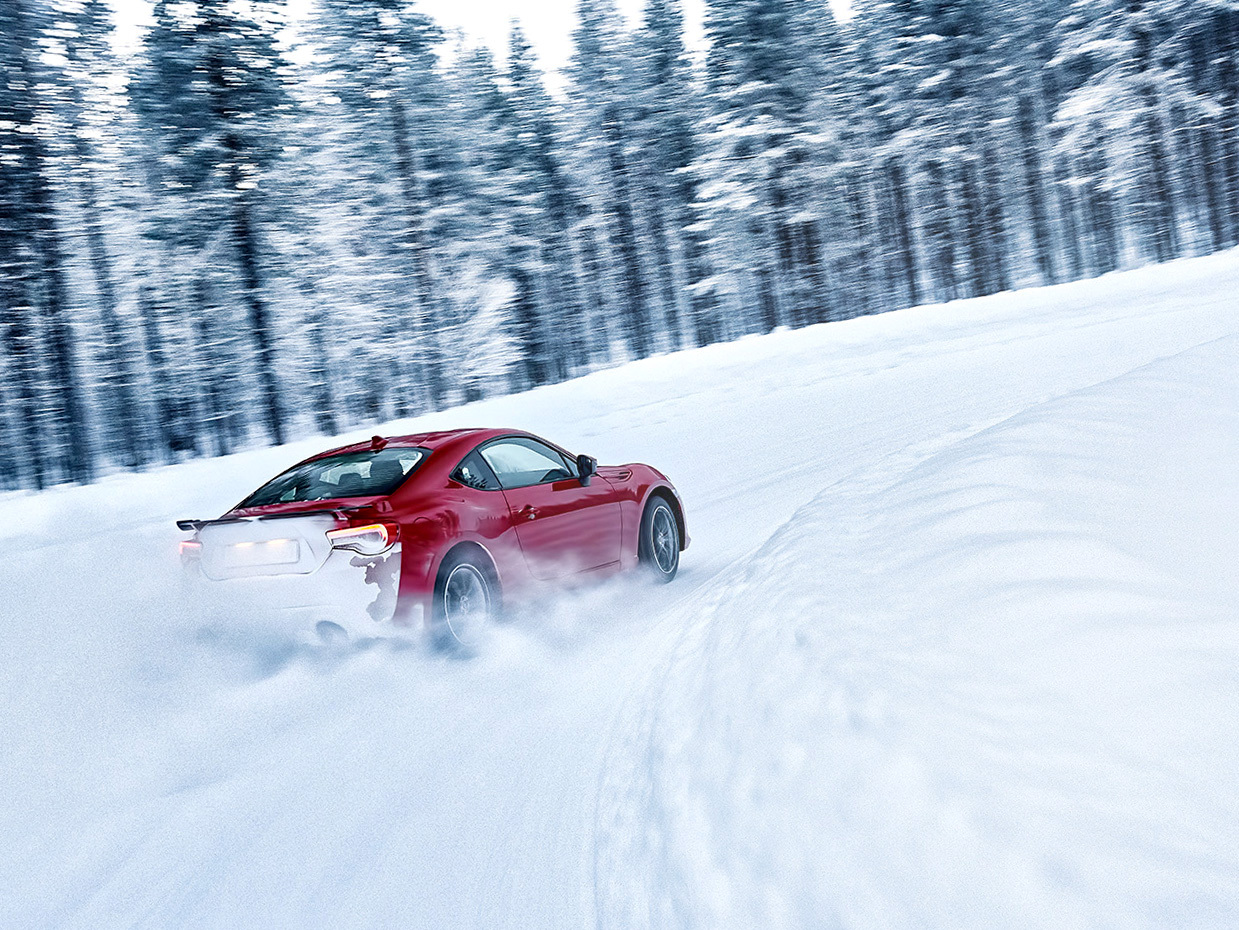 But while buying a GT86 is buying a car that will make for a very pleasant commute, it's also buying a car that loves to race. Turn off the traction control, flick the steering wheel and give it the beans, and the back end will kick out, allowing a driver with the appropriate level of skill to slide the car through a corner. Admittedly I got to do this on a closed, icy road, and doing so on a British B road is neither advisable nor legal, but the point is that a lightweight, rear-wheel driven sports car has dynamics that a Ford Fiesta just can't match, no matter how much power you give it.
If you fancy a taste of the GT86's sporting credentials but are worried about turning all of the driving aids off and finding the limit of your ability to the detriment of your car and general wellbeing, Toyota has introduced a Race mode, which makes the traction control far less interfering but does put it on standby so that it can rescue you should a real pig's ear develop. When driving on the frozen, Finnish track, it only really kicked in at the point that a drift was turning into a spin, which suggests real intelligence to the software. For people looking to explore the genuine capabilities of the car while keeping a 'chute in reserve, this seems like an excellent mode.
You want some performance figures, don't you? Well, the 2.0l, 200hp petrol engine propels the GT86 to 62mph in 7.6 seconds if you've gone for the manual gearbox, or 8.2 seconds with the automatic. That's not lightning-fast by current standards, but it's plenty fast enough, and the GT86's raison is driver engagement rather than outright speed, and on that front I think it's a real success. Sporty doesn't have to mean super-fast.
Toyota GT86: Infotainment upgrades
As you'd probably expect, the new version of the GT86's tech upgrades also extend to the infotainment, which is now accessed via the so-called Toyota Touch 2 Multimedia System.
Truth be told, I didn't get to play with this a huge amount during my time in the GT86, what with all the trying to / not to skid it, but it's fair to say that screen is nice and bright and that the built-in sat-nav delivers clear instructions, both visually and audibly. The maps have built-in traffic alerts, speed limit warnings and speed camera locations, too – all super-useful.
You can obviously connect your phone via cable or Bluetooth, but neither CarPlay or Android Auto are supported here and, while neither system is perfect, that feels like a real oversight in 2017.
But perhaps to reinforce the GT86's credentials as a driver's car first and foremost, Toyota has given it a little TFT display, visible through the steering wheel, that can be customised to give you all sorts of real-time driving data, including lap times, torque curves and g-force measurements. Essential? Most certainly not, but cool to have when you take it to a track or, more likely, want to show off to your mates.
Toyota GT86: Options? What options?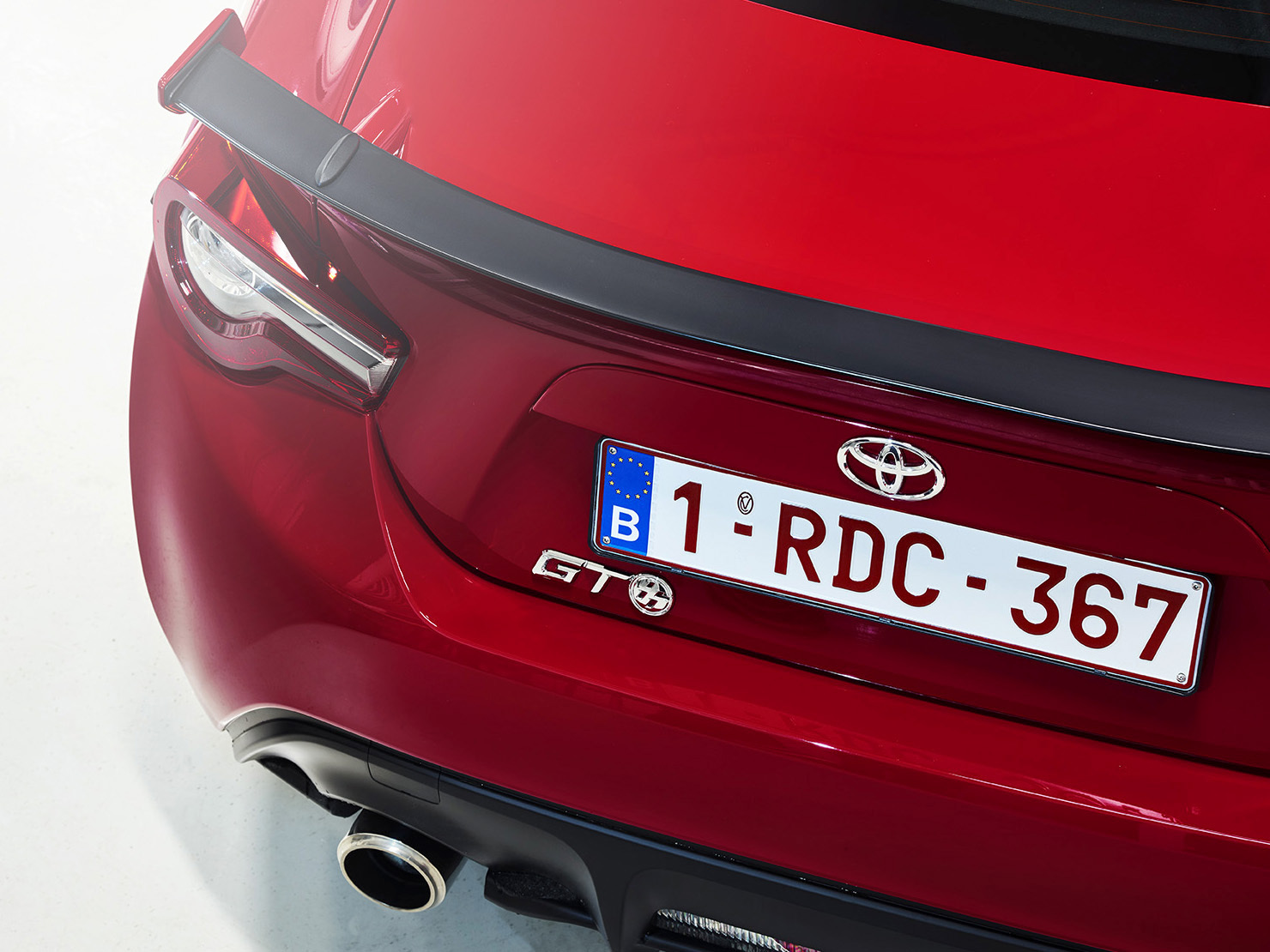 You remember I mentioned that the GT86's options list is "refreshingly short"? I wasn't joking. Essentially, all you need do is choose between the £26,410 standard version and the £27,560 Pro variant.
The differences? Essentially a slightly snazzier interior and a little rear spoiler for the Pro.
Your only other options beyond that are your choice of colour (red is free, everything else costs at least £545 more), and whether you want rear parking sensors and/or a carbon finish for your mirrors.
And, of course, you can swap the 6-speed manual gearbox for an automatic, but you wouldn't want to do that, would you? Don't get me wrong, these days an auto 'box can work brilliantly in a sports car – just not this sort of sports car.
Toyota GT86: The early verdict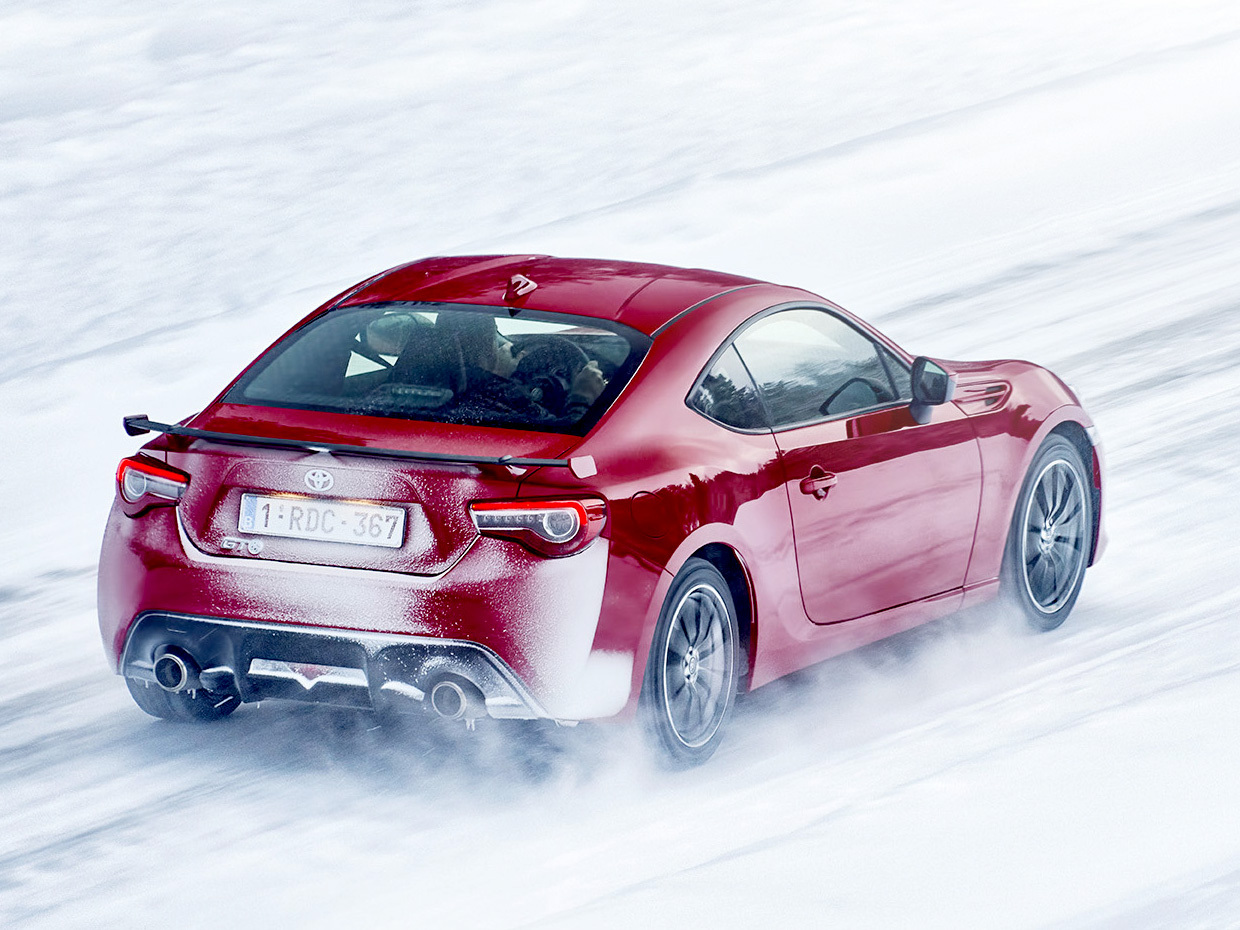 Without spending some serious time with the car on un-iced, UK roads, it's impossible to deliver a definitive verdict on the GT86, but I will be hugely surprised if it doesn't deliver.
Toyota appears to have done an exceptional job of combining real, genuine, DNA-level sportiness with the kind of comfort and refinement expected of any everyday car.
It's not astonishingly fast, but it's more than fast enough (it'll get to 60mph quicker than a 2007 Ferrari, for example), and driver engagement is about more than outright speed: It's about feel and dynamics, and the GT86 seems to succeed here more than almost anything else available for similar money.
I say "almost" because there's the small matter of the Mazda MX5 – the benchmark in affordable, sporty motoring for nigh-on two decades.
Which of these little Japanese motors is better? That judgement's best reserved for when we've got both of them together for a proper face-off.