Turtle Beach Stealth 700 Gen 2 Max review: does it all
The gaming headset for every platform
Don't let the packaging festooned with Xbox logos fool you. The Turtle Beach Stealth 700 Gen 2 Max headset plays nicely with every bit of gaming hardware going right now.
Because Microsoft insists in using a proprietary wireless signal for its controllers and audio, owners of multiple consoles once needed to invest in more than one gaming headset. This needlessly fractured the audio market in the same way each new Apple iPhone sticks with Lightning ports instead of USB-C. But now Turtle Beach has seemingly solved this dilemma with the literal flick of a switch.
We're sure the brand has reasons for labelling the Stealth 700 Gen 2 Max as primarily an Xbox headset, even if it dissuades PlayStation or Switch owners from seeking it out. And it does come at a higher price (more than if you were to buy both Sony and Microsoft's official headsets for their respective current-gen consoles) – but the convenience of owning just one headset for everything speaks volumes.
Design: same as it ever was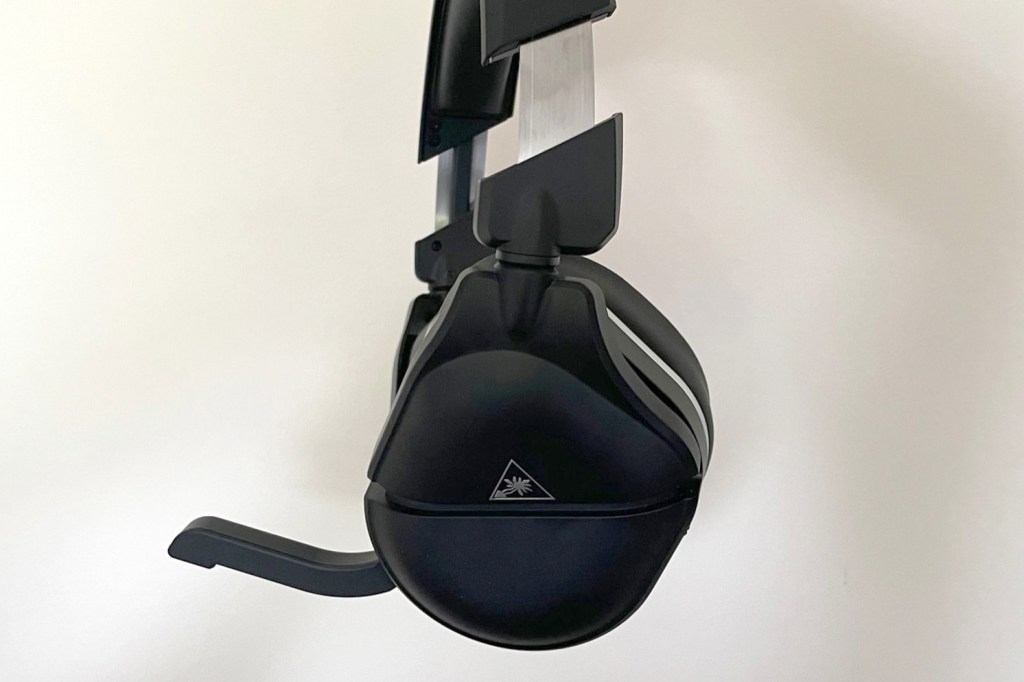 Anyone that's ever sat a previous iteration Stealth 700 headset on their bonce will find virtually nothing has changed on the design front, though that's not necessarily a bad thing. If it ain't broke, don't fix it, right?
The big deal about the Gen 2 Max is what it can do under the hood via its USB wireless dongle, though you might assume Turtle Beach would have done at least a little visual tweaking to justify the £50 price bump from the Gen 2. If you go for the Cobalt Blue option, which wasn't available on previous models, you at least get a fresh new colour.
This is still a very comfortable headset, with memory foam earcups that are particularly great for folks who wear glasses. It's less of a tight fit than Sony's Pulse 3D wireless headset, especially once you pull out the steel headband. While this is mainly used to adjust height, it also works wonders for width. Providing you're not using them in sweltering temperatures, it feels snug even after a lengthy gaming session.
It's probably apt for a versatile headset to have somewhat generic styling. At least the boom mic is unintrusive, flipping out fully for online party chat, muting automatically when moved up halfway, and popping into the side of the left earcup when you're not using it.
Our only bugbear is that the left-side buttons and dials are a touch cramped. While you may eventually have the muscle memory to remember which is which, we kept having to take the headset off just to check we were definitely holding down the Bluetooth button while pairing devices. This then means potentially missing the automated voice cue coming from the headphones.
Features: Switch it up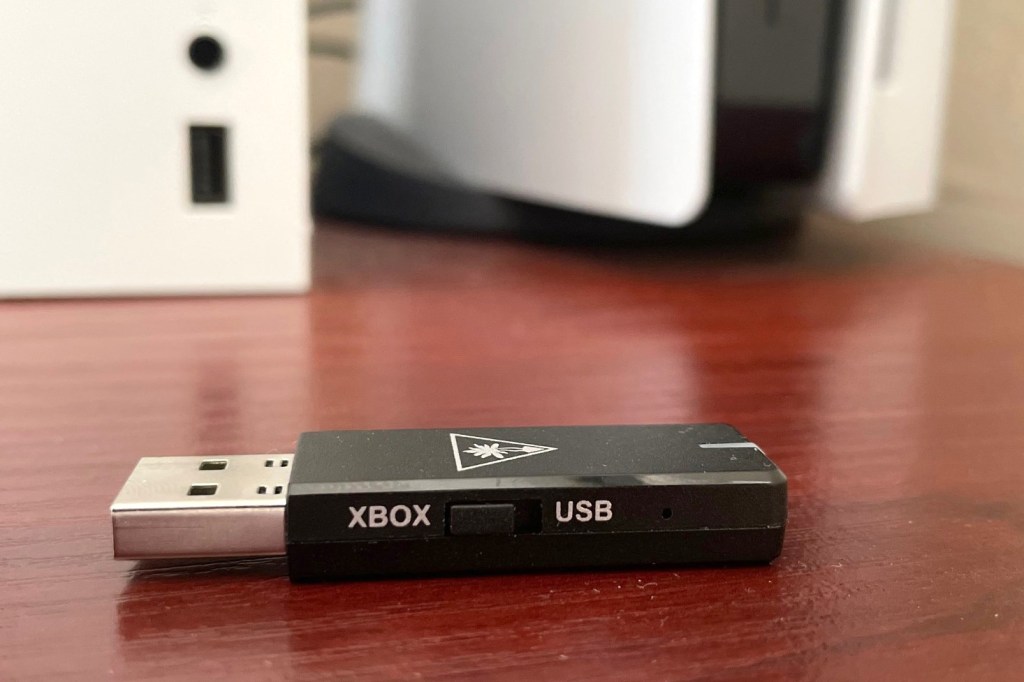 Microsoft's proprietary signal, in use since the Xbox One, may boast superior coverage and eliminate interference from other devices – but it also creates a headache of needing a separate headset if you own other hardware. Not so with the Gen 2 Max, which is a true multi-platform headset.
Turtle Beach has equipped the USB wireless dongle with a switch to toggle between Xbox and 'USB', the latter covering everything else including PS5, PS4, Nintendo Switch, and PC. This is such a seemingly straightforward fashion we're surprised no one came up with it sooner. Switching isn't instantaneous – we recommend turning the headset off and on again before switching platforms – but in short, it works.
The headset is also Bluetooth-compatible, meaning you can connect it to any device that supports it, including your Switch. Be warned that Nintendo's console does suffer from audio lag via Bluetooth, so you may prefer using the dongle when the console is docked.
It's still great for connecting to your smartphone if you want to take a call in the middle of a game, and means you can use Discord while playing together with friends when the in-game chat options are insufficient. This came in handy for Final Fantasy 14, as the PlayStation version doesn't have in-game voice chat and the party chat system doesn't accommodate players on other platforms. The headset also automatically lowers the game volume when chat is turned on so that you can clearly communicate with everyone.
A smartphone companion app lets you change EQ presets, boosting bass, vocals, or your own custom combo. The Gen 2 Max also comes with Turtle Beach's own signature 'Superhuman Hearing' mode, which you can turn on to better emphasise noises like footsteps and gunshots for a competitive edge in first-person shooters.
Whichever platform you're on, you're getting the same quality sound from its 50mm Nano drivers. It also plays nicely with the PS5's impressive 3D Audio tech and Dolby Atmos on Xbox.
Performance and battery life: going long
If you're going solo with one headset for all your gaming needs, you want to be sure you're not reaching for the charger too frequently. That shouldn't be the case with the Gen 2 Max, which manages around 40 hours of battery life – more than double that of Sony and Microsoft's official headsets.
We've used it for long stretches without any issue. An automated voice tells you whether the battery is high, medium or low each time you turn it on, so you won't be caught out on having to quit a gaming session early to charge it up.
The USB-C cable included with the headset is on the short side, but if you've accumulated as many cables as we have with other devices, that's unlikely to be a dealbreaker.
Turtle Beach Stealth 700 Gen 2 Max verdict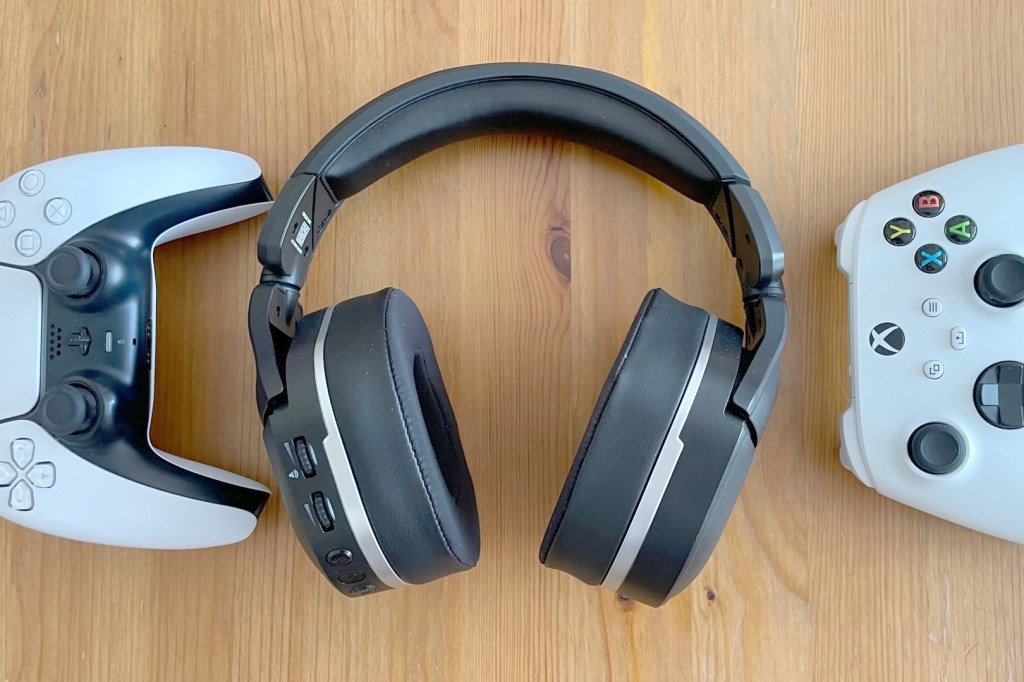 While considerably pricier than buying any of the major consoles' official gaming headsets, the Turtle Beach Stealth 700 Gen 2 Max looks reasonable value compared to other mid-range gaming headsets such as the Steelseries Arctis 7P/7X. Its ability to support pretty much every major console or device makes it more of a bargain, being the only gaming headset you need whatever you're playing on.
With its simple yet comfortable design that makes long gaming sessions feel breezy, a deep bassy sound for music, and battery life that makes a mockery of the competition, this is a no-brainer for taking your gaming's audio to the max.
Stuff Says…
Not tied to one platform? This is the best gaming headset for gamers that aren't dedicated to a single console
Good Stuff
Very comfortable ear pads for long sessions
Long battery life
It really does work on everything
Bad Stuff
A bit plain on design
Controls a bit cramped on one side