Virgin TV V6 review
The V6 promises to bring 4K and HDR to your front room, but is that enough to trump Sky Q?
There are really only two reasons to buy the Virgin TV V6.
One is if you already have Virgin TV and can't stomach the idea of giving Rupert Murdoch any of your cash for a Sky Q subscription. The other is if you don't particularly care about the quality – both content and resolution-wise – of the TV that you watch.
Harsh? Possibly. The V6 hardware itself is a fine bit of kit, and one which gives Virgin subscribers the (potential) joys of 4K, HDR and Dolby Atmos. But what it isn't, is a gateway to a feast of ultra-high-definition televisual enjoyment. Or at least not right now.
THE MYSTERY OF THE MISSING 4K CONTENT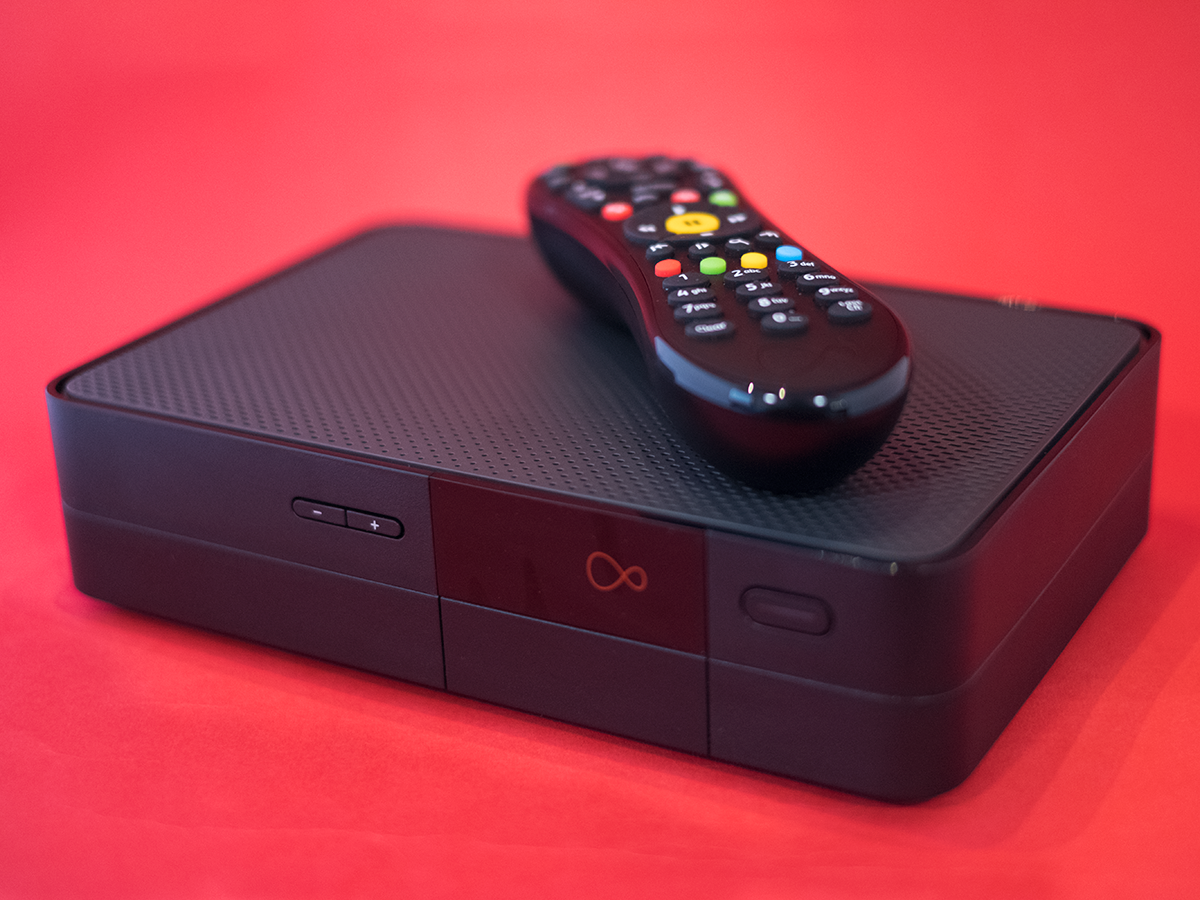 Considering one of the V6's standout features is its ability to output 4K pictures, it's a bit odd that there's so little on offer here.
In fact right now there are only two ways you can watch anything in 4K on the V6 – via Netflix or YouTube. And given that almost any 4K TV will have Netflix and YouTube apps already installed, that means the 4K promise of the V6 is almost entirely redundant.
We can only assume that Virgin will offer up more 4K shows over time – the company says it will "continue to increase our 4K offering as the demand from our customers grows". But quite why it didn't manage to get any of its own box-sets or on-demand films into the UHD format in time for the launch is a mystery.
Other than 4K, the V6's big new offerings are HDR and Dolby Atmos support. But again, there's nothing doing on either front yet. HDR output is awaiting an update, and while Atmos is technically usable now, there's zero content on Virgin to take advantage of it.
Virgin's two rivals, Sky Q and BT Ultra HD YouView both offer 4K content already – football in BT's case, and sport, films and box-sets in Sky's – but don't expect those delights to be made available via Virgin any time soon.
So what you're left with is a 4K, HDR and Dolby Atmos-capable machine that can take advantage of almost none of it. Yes, you can watch Netflix through it, but is that something you can justify paying a minimum of £60 a month for, in addition to a Netflix subscription?
Once you do get some 4K telly on your screen, you'll be delighted by the quality. Pictures are noticeably sharper than HD, and once HDR arrives too you'll be in televisual heaven. But bear in mind that your broadband connection will determine whether Netflix content actually streams in 4K quality – I'm on the 100Mbps line, and it often still defaulted to 1080p. Sky's on-demand 4K content, in contrast, gets downloaded to the box – so it'll always play back at full res.
SO WHAT ELSE IS ON THE BOX?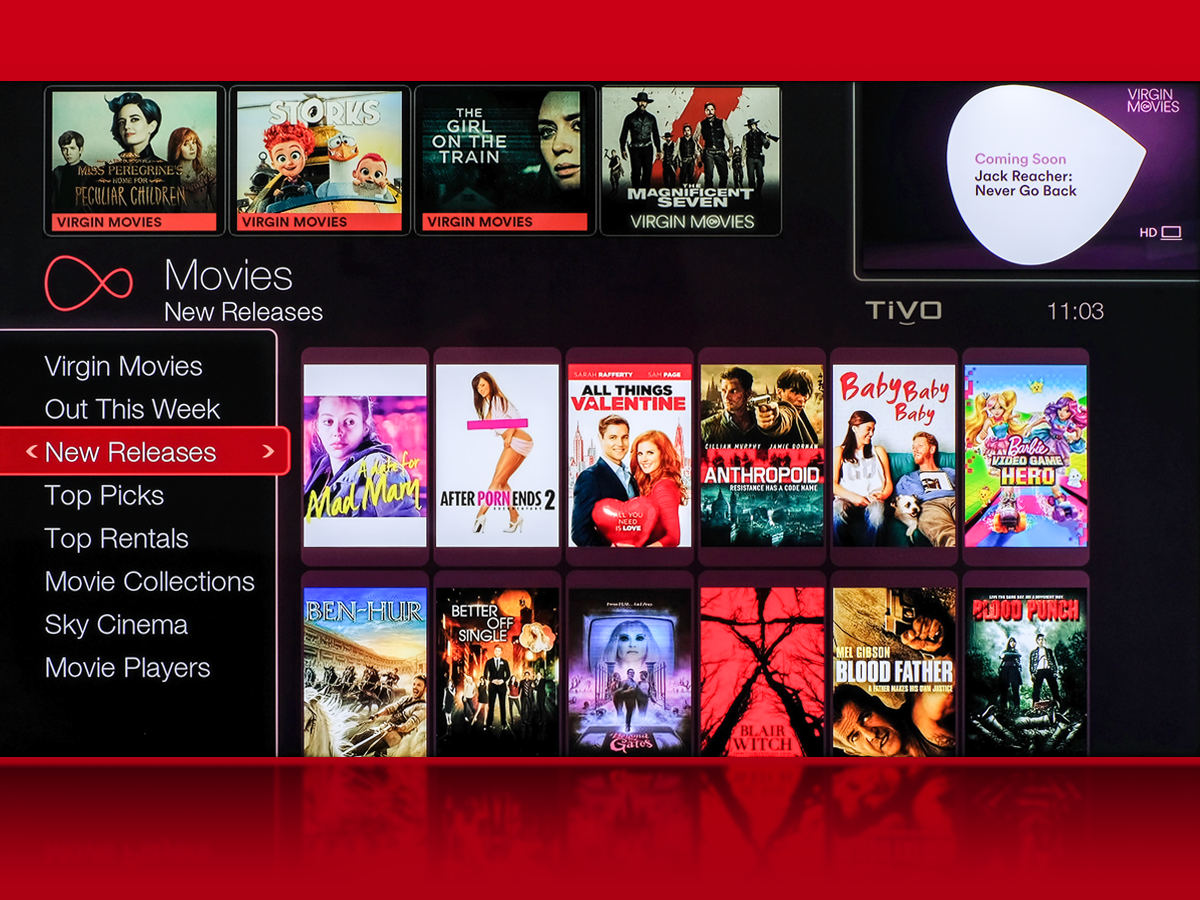 Outside of 4K, Virgin is almost, but not quite, the equal of Sky when it comes to live content – so long as you don't mind paying extra for the good stuff.
The VIP bundle is the most expensive on offer, and gives you more than 250 channels including all of the Sky Sports, Sky Cinema and BT Sport options. Shell out for that (and it'll set you back £120 a month after the initial first-year offer expires) and you'll get most of what a Sky Q subscriber gets.
I say 'most', because other than the 4K channels, the main omission is Sky Atlantic, which isn't available on Virgin. That's obviously a shame, as it's where you'll find the likes of Game Of Thrones and Billions. Still, you could always add a Now TV subscription to the Netflix one you've already decided you now need…
One area where the V6 does beat Sky is in the way it handles catch-up and on-demand TV. Sky doesn't stream any on-demand content, instead downloading it all to its hard drive. You can usually start watching soon after it starts downloading, so long as you have a fast connection, but it does take up storage space. Virgin just streams its content, meaning you can watch instantly and don't need to worry about space.
What's more, you can scroll backwards in time on the TV Guide and select a show you might have missed, as long as it has the little catch-up TV symbol next to it. It's a neat feature that saves you hunting around for a show.
On-demand gives you access to Virgin Box-Sets. There's not that much truly outstanding stuff on offer here, but seven seasons of The Walking Dead and nine of the US version of The Office should keep you busy. There are also plenty of on-demand movies too, but these you have to pay extra for. At around £4.99 for the latest titles it's no cheaper than just renting them on iTunes – and you don't have to pay an extra subscription for that…
QUICK! STICK IT IN A CUPBOARD
It's a shame that Virgin TV doesn't have more must-watch content, because the V6 box itself is pretty good. Not that you'd know it to look at it.
My colleague Tom Wiggins described it as resembling "a media centre PC from a decade ago" and that's spot on. It's not ugly as such, just entirely nondescript.
On the plus side, it is small; impressively so, considering the amount of tech inside it. It's also extremely quiet, with none of the constant chuntering that makes the TiVo box the worst possible choice for a bedroom companion.
And best of all, you'll never need to look at it anyway, because you can just hide it away inside a cupboard – the upgraded remote no longer needs line-of-sight to work, and that small size means it'll be easy enough to find a hole for it somewhere.
Ports-wise, you get everything you need for a media player in 2017. There's an optical output for digitally hooking it up to a surround sound system, and a 3.5mm socket for analogue connections; the HDMI 2.0 port connects to the TV and supports both 4K and HDR output; and there's a 1Gb Ethernet socket for hooking it up to the internet – you don't have to use this, but you'll want to for the best possible connection.
Round the front there's even less to note: just a single LED to indicate when it's in standby mode, plus channel up/down buttons.
THE V6 REMOTE
The V6 remote has had a minor upgrade from the previous model. It's a bit smaller, sits slightly more comfortably in the hand and has a slightly different button layout. The new standalone Search button is one addition, and a welcome one, as is the decision to move the Back key up top next to where the navigation controls are.
What we'd really have liked, though, are dedicated buttons taking you straight through to apps or on-demand. As it is, it still takes at least seven or eight clicks to get to the likes of BBC iPlayer.
THIS THING REALLY FLIES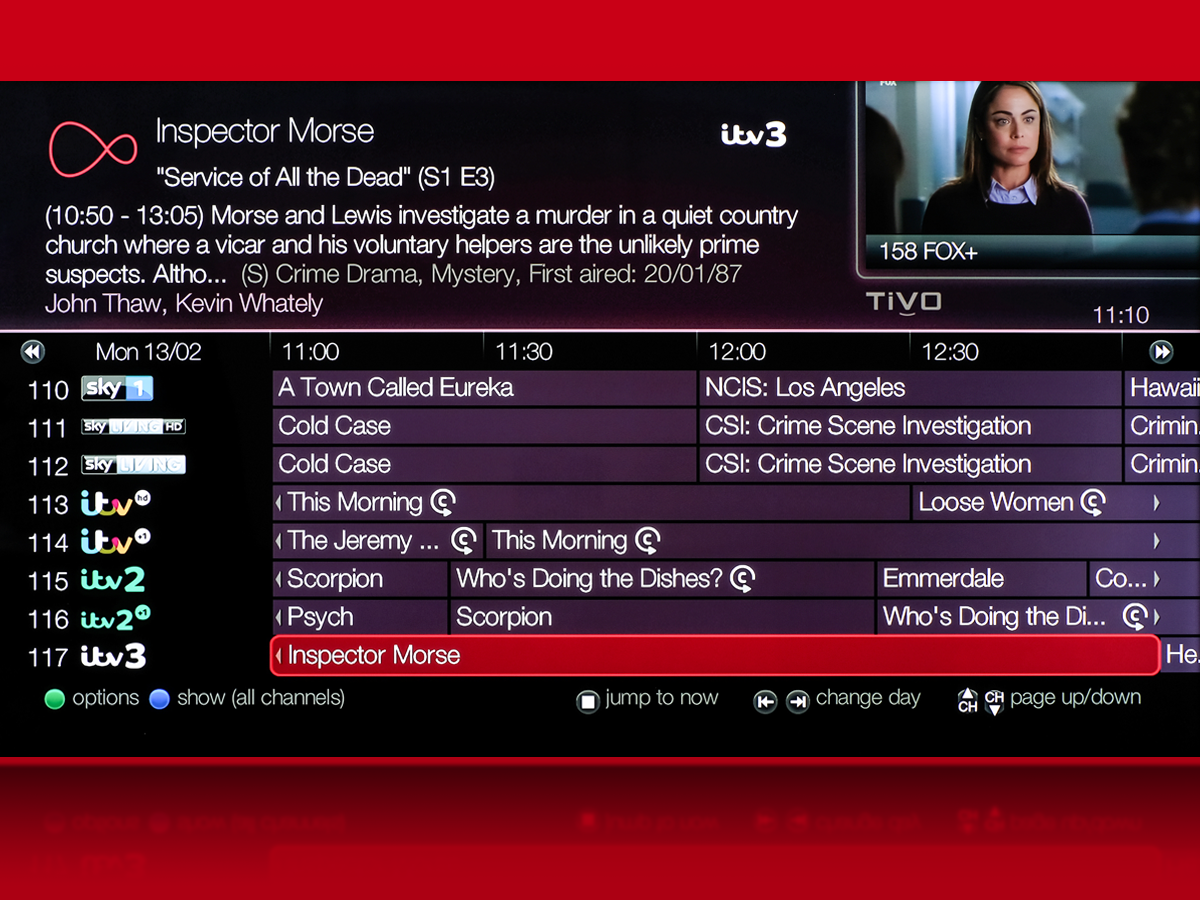 I've lived with Virgin TiVo for six or seven years, and over that time I've adjusted my viewing habits to suit it. So, I'll sit down, press the Home button then make a cup of tea while it plods into action. Then I'll return and select BBC iPlayer, then go off on holiday for a few days while it loads. It all makes watching Question Time on catch-up that much more of an event.
Fortunately, the V6 box has no such speed problems – in fact it blazes through tasks. Everyday actions such as navigating to your recordings or iPlayer are almost instantaneous. Starting a show on Netflix used to take about 2 minutes – I timed it; it now takes around 10 seconds.
And it's not just start-up times that have been massively improved. Scrolling through the TV guide used to be a frustrating experience, with the screen reloading as you moved up or down. Now it just scrolls with you. You know, like every other digital interface has done since about 2010.
It feels wrong to praise the V6 too much for getting this stuff right, because frankly the TiVo box was a disgrace on this front. But for customers who are upgrading, it'll be one of the biggest changes they notice.
I should mention that I experienced several crashes in my first week with it – probably about one a day. These were always fixed by resetting the box and may well have been the result of me putting it through an unnatural amount of menu hopping, but for entirely new hardware it's still a bit worrying. Hopefully you won't experience the same issues, but don't say I didn't mention it.
SEEK AND YE SHALL FIND. EVENTUALLY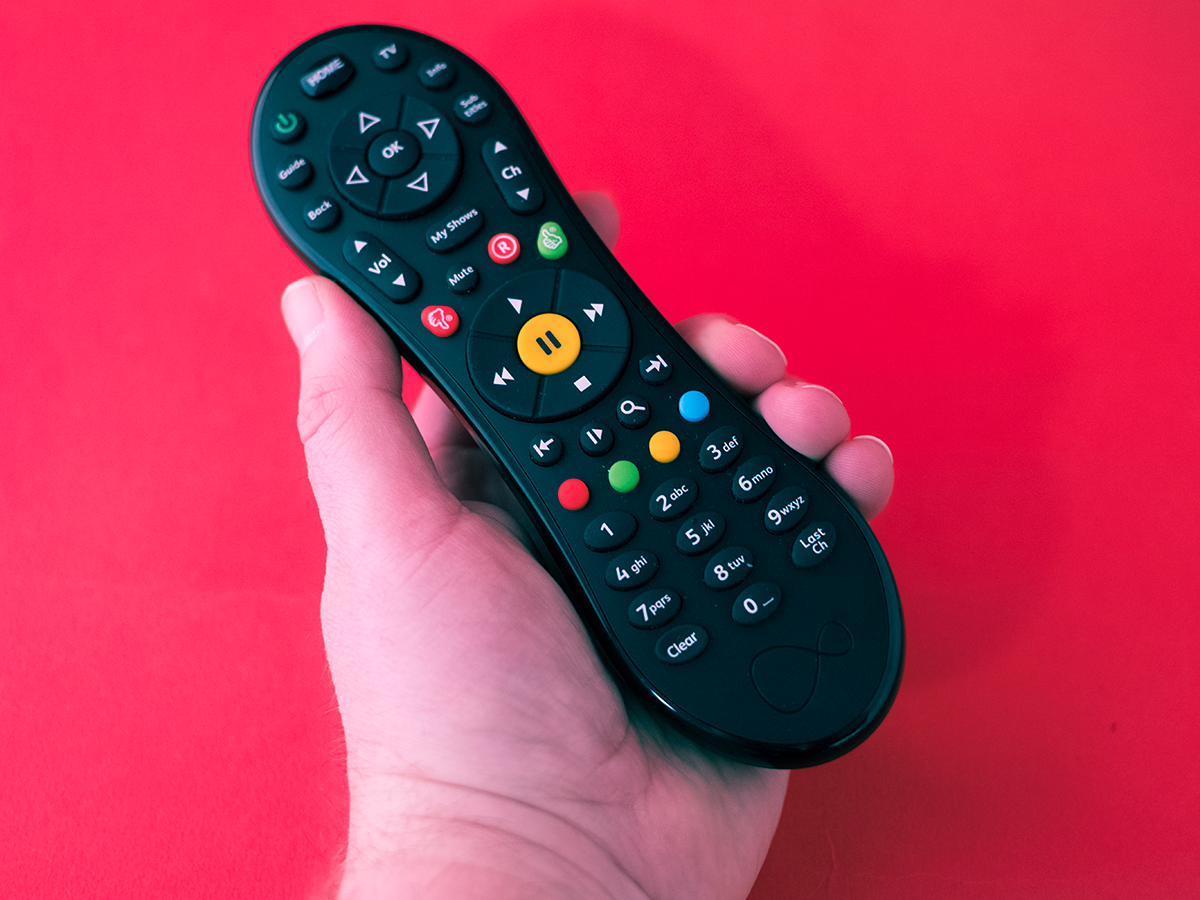 The interface is still powered by TiVo and will be familiar to current subscribers, as it's the same one they've been using for about six months. It's all built around the main Home screen, which gives you quick access to the six most obvious destinations: TV Guide, Catch Up, On Demand, Search, My Shows and Apps.
The menus are logically arranged, and once you get a certain way into them they change from being lists of text to a more aesthetically pleasing graphical layout, before sometimes rather strangely changing back to lists of text again.
But, while definitely an improvement on previous Virgin/TiVo software, it all still looks positively antiquated next to the likes of Netflix or BBC iPlayer.
Let's say I'm looking for a documentary. On Netflix I can easily filter with one click then scroll through beautifully presented thumbnails which give me all the info I need. And on Virgin… not so much. For starters, documentaries are shoved in with 'Lifestyle', a crime which for me rates somewhere alongside armed robbery. So in order to find something good to watch I'm forced to scroll through countless episodes of A Place In The Sun and Antiques Road Trip.
Each entry gets a small amount of descriptive text which gets cut off halfway through, plus a load of info I don't need. But no thumbnail. Effectively, during the time I'm browsing, about 90% of the screen is taken up with absolutely irrelevant material.
It's not a nice experience and you'll soon gravitate towards alternative methods of finding things to watch – such as Search, which is nicely handled here. Suggestions appear once you start typing, and you can search by title, actor, director… anything really.
Results include options from every source, so you'll see films from Netflix mixed in with TV shows available on catch-up and on-demand. This is theoretically a good thing, but gets annoying about the seventh time you click on something that's only available if you have a Sky Cinema subscription.
TIME TO GET RECORDING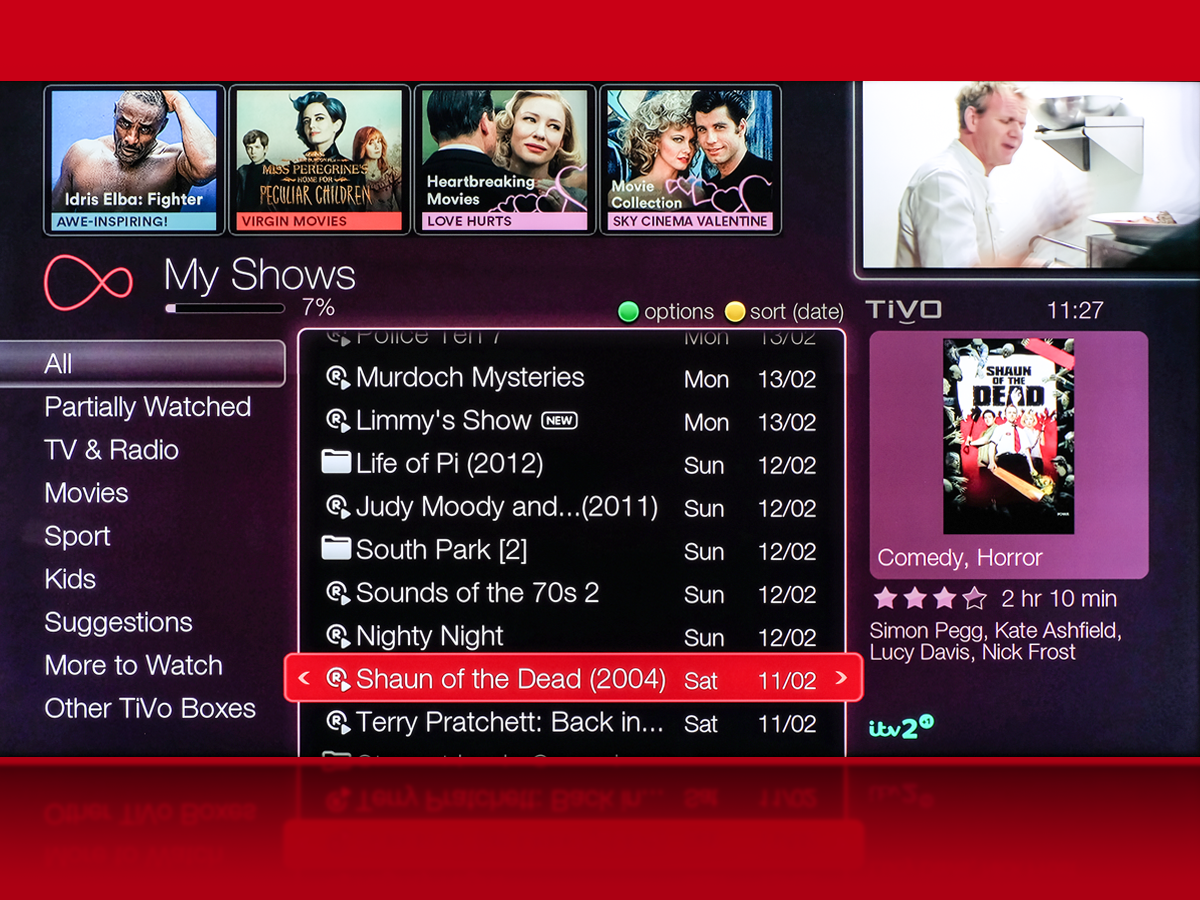 The Virgin TV V6 actually surpasses Sky when it comes to recordings. It has six tuners inside it, meaning you can record six things at once while watching either a previously recorded show or on-demand content. You're never likely to need to do this, of course.
The two other tricks up Virgin's sleeve here are Series Link+ and TiVo's smart suggestions. The former lets you set standard series links to record, say, every episode of The Walking Dead, but also now mixes in content available on-demand. Go to your recordings and as well as the latest episode of the show, you'll see all previous episodes that are available on catch-up, all nicely grouped together.
TiVo's suggestions are more hit and miss, and depend a large amount on how much you use the thumbs up and thumbs down buttons on the remote. Do it regularly and the box will record things it thinks you'll like. It doesn't have a 100% success rate by any stretch of the imagination, but more than once it's recorded something for me that I have actually wanted to see.
QUITE THE MULTI-ROOM MARVEL
Another area where the V6 shines is multi-room viewing: simply hook up a second V6 or last-gen TiVo box to your network via Ethernet and everything recorded on one can be watched on the other. You can even have two people watching the same recorded show in different rooms at the same time, or start a show on one box, pause it, then continue on the other.
A further bonus is the fact that because you're using two standalone boxes, you get double the storage space and an extra three or six tuners, depending on whether your second box is a TiVo or V6. This far exceeds the Sky offering – which instead uses hub boxes which merely play back the content from the main box. On Sky, you can't record on more than one device, and you can't get more than 2TB of storage. With Virgin, you get an extra 1TB with each box you add, and no limit.
TV ANYWHERE. EXCEPT NOT REALLY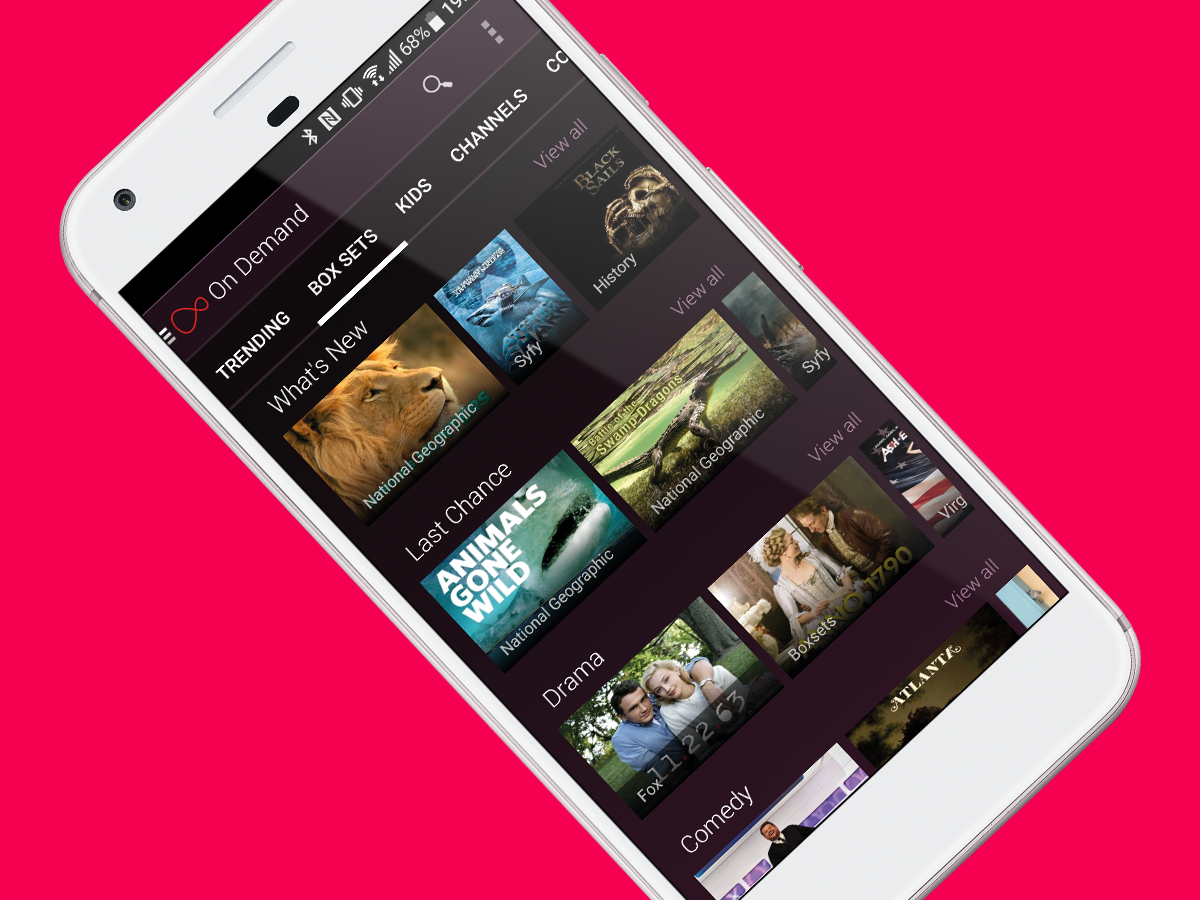 The other way to do multi-room viewing is via Virgin's TV Anywhere app, which should really be renamed TV In Some Places.
First, the good: if you're on your home Wi-Fi network you can use the app to watch anything you've recorded, or to stream on-demand shows. You can even continue watching recorded shows from the point where you stopped on the TV, though this won't work with on-demand content. And so long as your connection is stable, playback quality is excellent.
Outside of the home you can watch live TV or on-demand content, so long as you have a Wi-Fi connection. If you want to watch something you've recorded, you have to download it first. And here lies a problem – because very little is actually available to download.
I tried dozens of shows as part of this test, and only found about six or seven channels which worked, among them ITV, Fox, the History Channel and National Geographic. The problem is one of rights restrictions, and it affects the likes of Sky Go too, but at least Sky has tons of its own original content available. Not so Virgin.
Aside from that flaw, the app works nicely – it's easy to navigate and could come in handy if you're stuck in a hotel room with only Freeview for company.
SO HOW MUCH DOES IT ALL COST THEN?
Pricing is never an easy subject with TV boxes, because so much depends on what package you go for, whether you're already a subscriber and whether you also take a broadband connection.
Actually, on that last point you've no choice here, because in order to get a V6 box you have to have at least a 100Mbps optical fibre connection with Virgin. As a result, the cheapest possible V6 deal comes in at £60/month (£49 for the first year), plus a £115 activation fee. Add a second box plus Sky Sports HD and Sky Cinema and you'll soon be up over the £100/month threshold.
That's actually not as bad as it sounds, though, because the equivalent Sky packages aren't much better. The cheapest Sky package sets you back £50/month including broadband, but for that you're only getting a 17Mbps line. For the top package, including all the sport and Sky's fastest broadband, you'd be looking at £120/month plus £100 installation – and that doesn't even include BT Sports.
WHAT ARE YOUR ALTERNATIVES?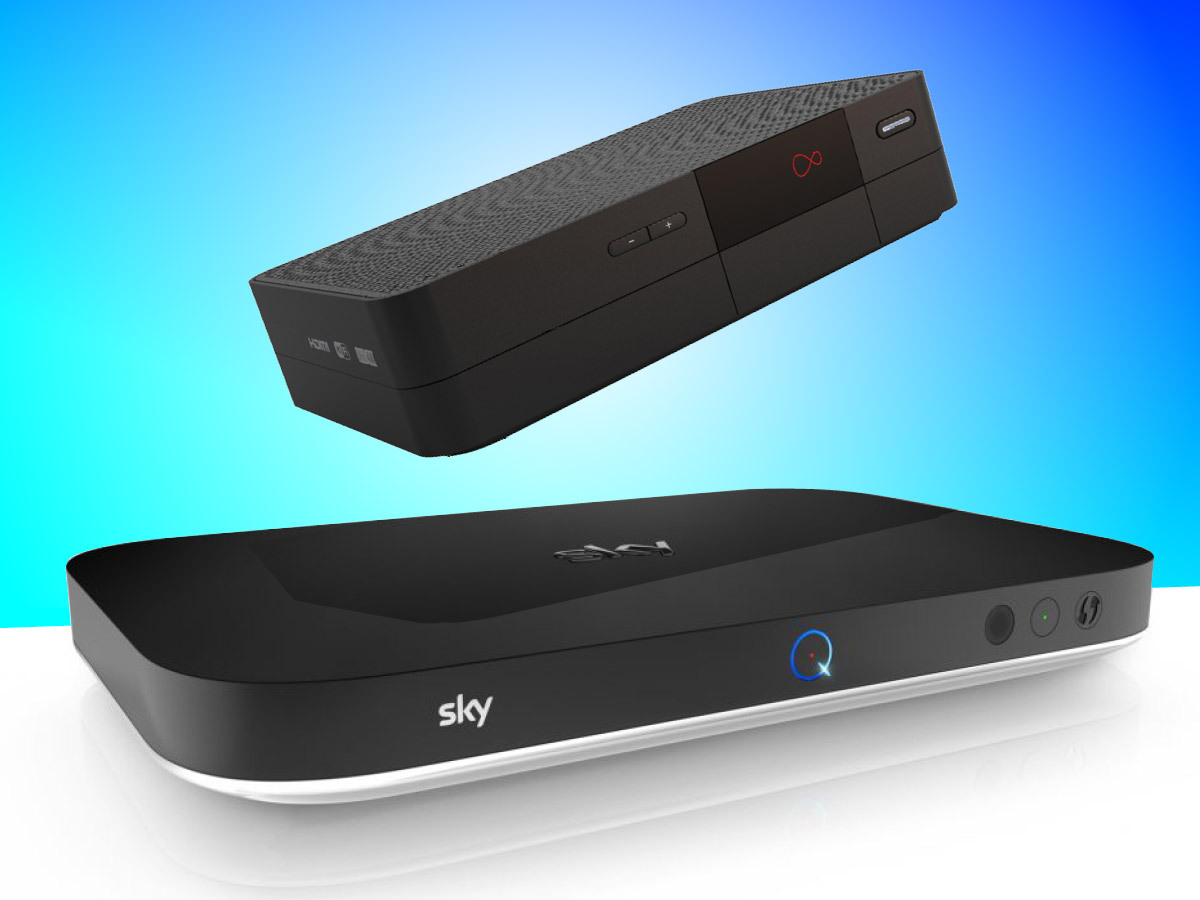 Simple: either Sky Q or BT Ultra HD. We haven't yet tested BT's new Ultra HD YouView box, so we're going to leave that out of the reckoning for now, but as far as Sky goes it's pretty clear cut.
While the V6 hardware is pretty much on a par with Sky Q, the software still lags a little way behind, with the content much further back. Yeah, you can get most of Sky's premium channels on Virgin, but you can't get Sky Atlantic and you can't get the 4K sport.
Is there any reason to get the V6 over Sky? Well if you're an absolute hoarder then the ability to add as many 1TB boxes as you want might appeal. The multi-room set-up also works well, and catch-up TV is better handled than it is on the Q. But that's about it.
The other option is to ditch the contract altogether and instead just make do with Netflix, Amazon Instant Video and Now TV, plus a Freeview box. It'll be a lot cheaper and you'll get almost all of the best TV currently being made, plus plenty of must-see films too.
What will you miss out on? The ability to record and keep shows, plus a load of channels you'll never watch with names like Discovery Shed and True Alibi. Big deal.
VIRGIN TV V6 VERDICT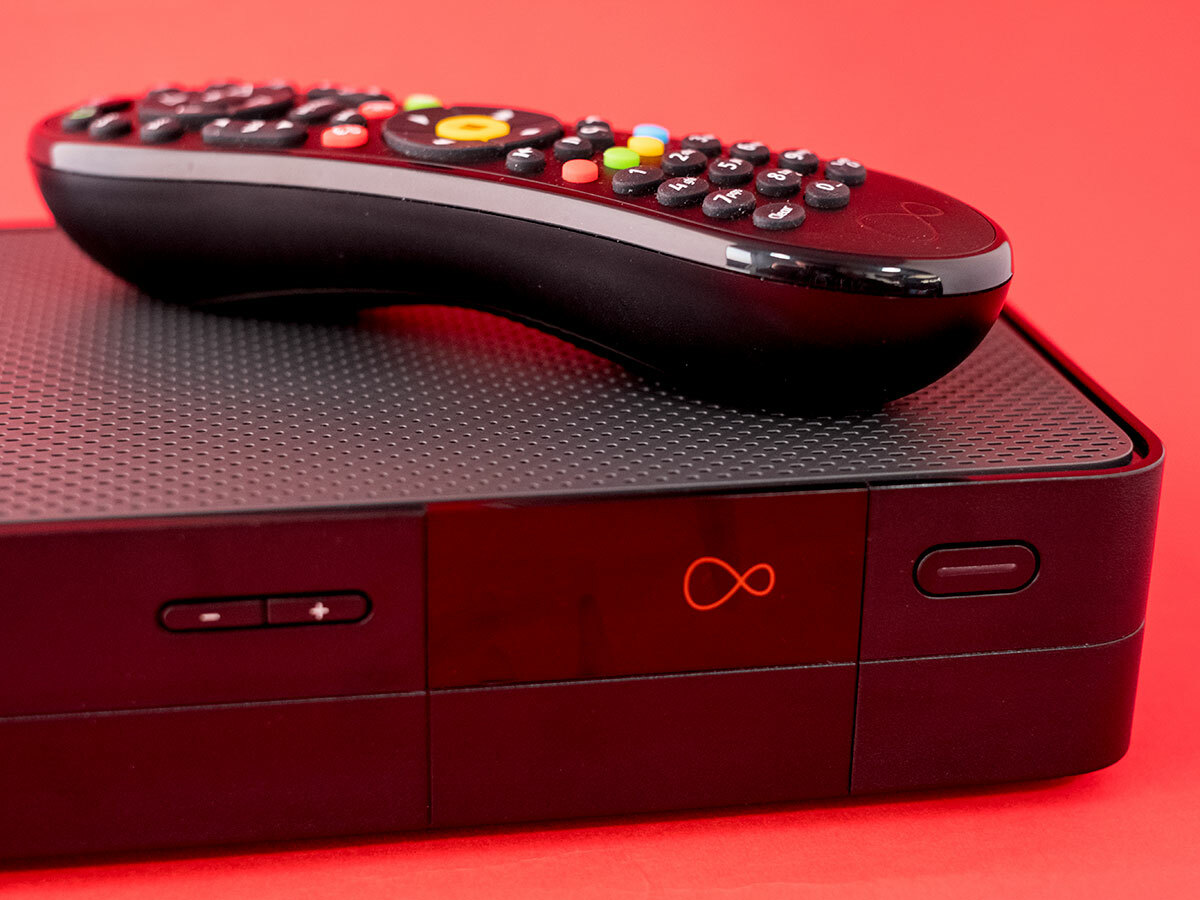 Right at the start I said there were only two reasons to buy the Virgin TV V6, and I stand by that.
If you're already a Virgin subscriber and don't want to switch to Sky then sure, get the V6. It's a massive improvement over the TiVo and will enhance your TV-watching life in many ways.
Similarly, if TV isn't a big deal for you but for some reason you want to pay upwards of £60 a month for it, then go ahead and get the V6. Maybe Virgin's better broadband swings it for you.
But if you want the absolute best TV service on offer, you should instead get Sky Q, then supplement it with a Netflix subscription. And until Virgin can come up with some exclusive content of its own, that's unlikely to change.
Stuff Says…
The V6 is an excellent TV box that's held back by the lack of exclusive and 4K content on Virgin's service
Good Stuff
Speedy performance
Small, quiet hardware
Future-proofed for 4K and HDR
Bad Stuff
Just not enough 4K content on offer
No exclusive shows
Interface feels dated