Vita R2 review
Add one speaker to the Vita R1 and you get the R2. Stir in a choice of walnut or ivory veneer, and you have one of the most covetable DABs around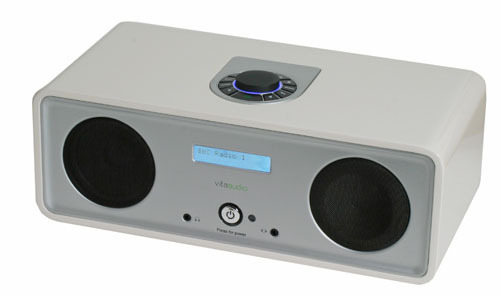 Lovely rubbery
The combination of wood veneer and aluminium looks and feels good. The rubberised controls on the top are strangely compelling to the touch, making the lack of station presets weirdly enjoyable – any excuse for another twirl of the controls.
Review continues after the break…
The longish chassis with a speaker at either end means the Vita puts out a wide, tall sound that's much bigger than the box it's coming from. There are two downward-firing bass reflex ports: low frequencies are deep and substantial but not over-rich or lazy.
The midrange is sweetly expressive, there's no treble end hysteria and all the information fits together smoothly. It'll go respectably loud if pushed, too.