Volt Infinity electric bike review
An electric bike with electric gears: double lazy or geek superbike?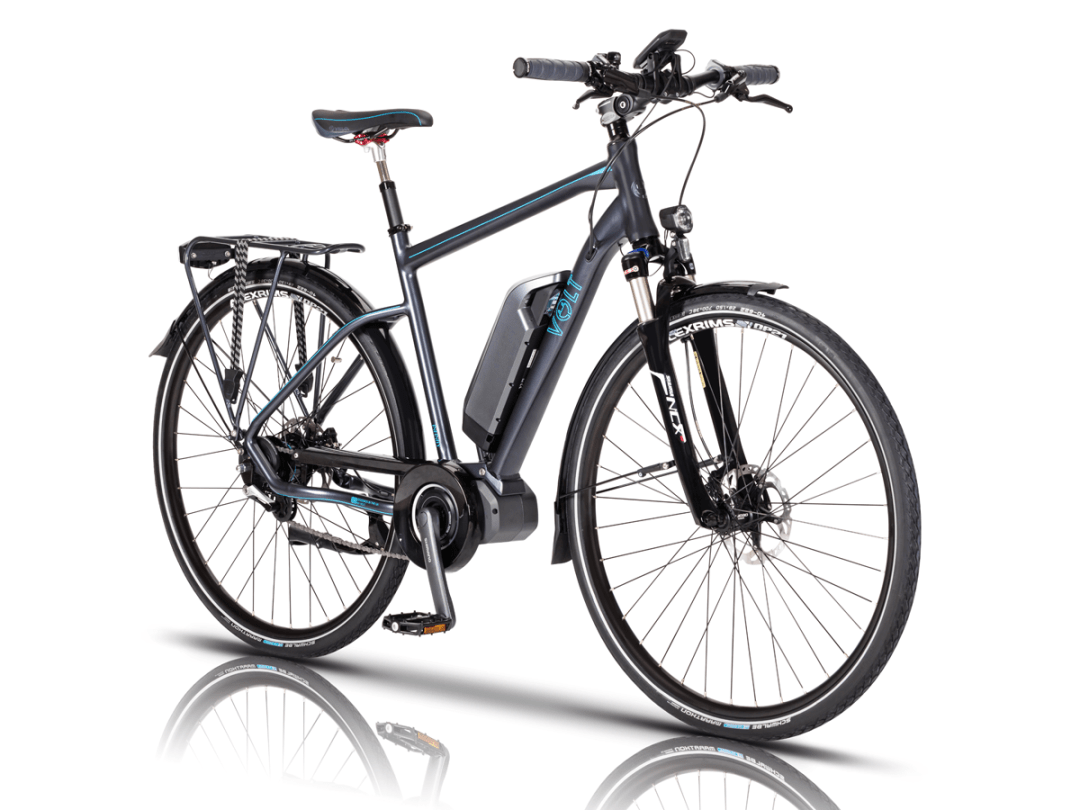 Electric bikes get a bit of flak, mostly from folks that haven't ridden one.
Let's bust some myths! It's not a motorbike. If you don't pedal it'll stop, shortly after which you'll fall off. Nor is it about speed. Restricted by entirely sensible legislation, the motor's power cuts out at 15.5mph – the same as with any electric pedal bike ('pedalec') sold in the EU.
Of course you can go faster, but only by using leg power or, even better, gravity.
So if it's not effortless, and it's not a rocketship, you might be looking at that price tag and going "whazzup wit dat?" 
HERE'S THE SCIENCE BIT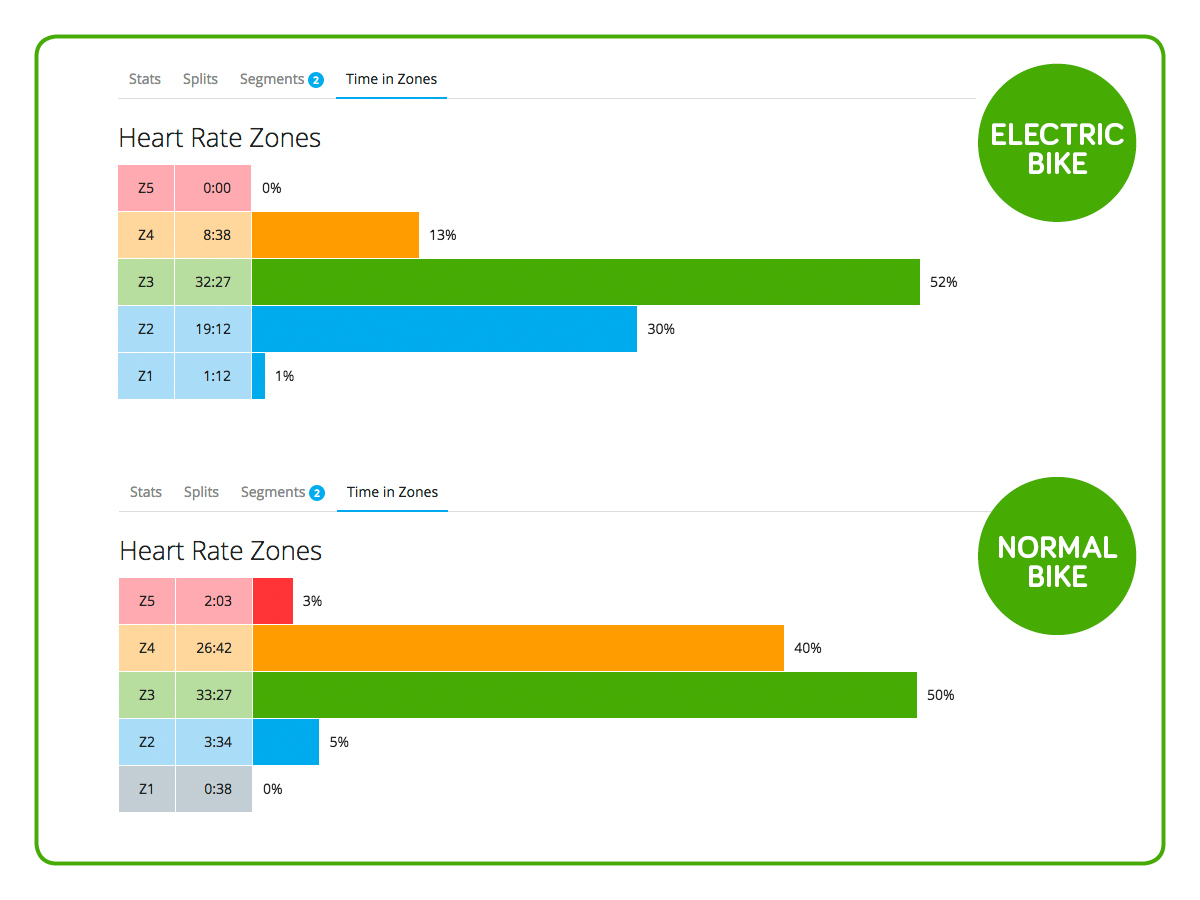 We're going to assume that an electric bike buyer is thinking about commuting, because that's what this bike is aimed at. The two graphs in the picture there compare my heart rate zones riding the same 20km-odd route from my house to the Stuff office, once on the Volt electric bike, and once on my plain old analogue road bike.
Now I'm not claiming this as proper science, so don't ask me for a urine sample, but you can see the difference – over the same route, with about the same ride time, the electric bike asked less of me.
But it's not laziness that's got me excited. On the electric bike I could ride in my work clothes – arrive at the office, sort out my helmet hair and get straight to work.
On my normal bike, particularly during the UK's 'warmer' seasons, I need sweat-wicking cycling gear, and I have to queue for a shower when I get to work. Which means I have to leave earlier. Yuck.
(Mind you, all that energy saving is undone if you have the lift the Volt up any stairs. It weighs 22kg, which is getting on for two-thirds more than a normal road bike.) (But on par for an electric bike.)
THE BIKE, THOUGH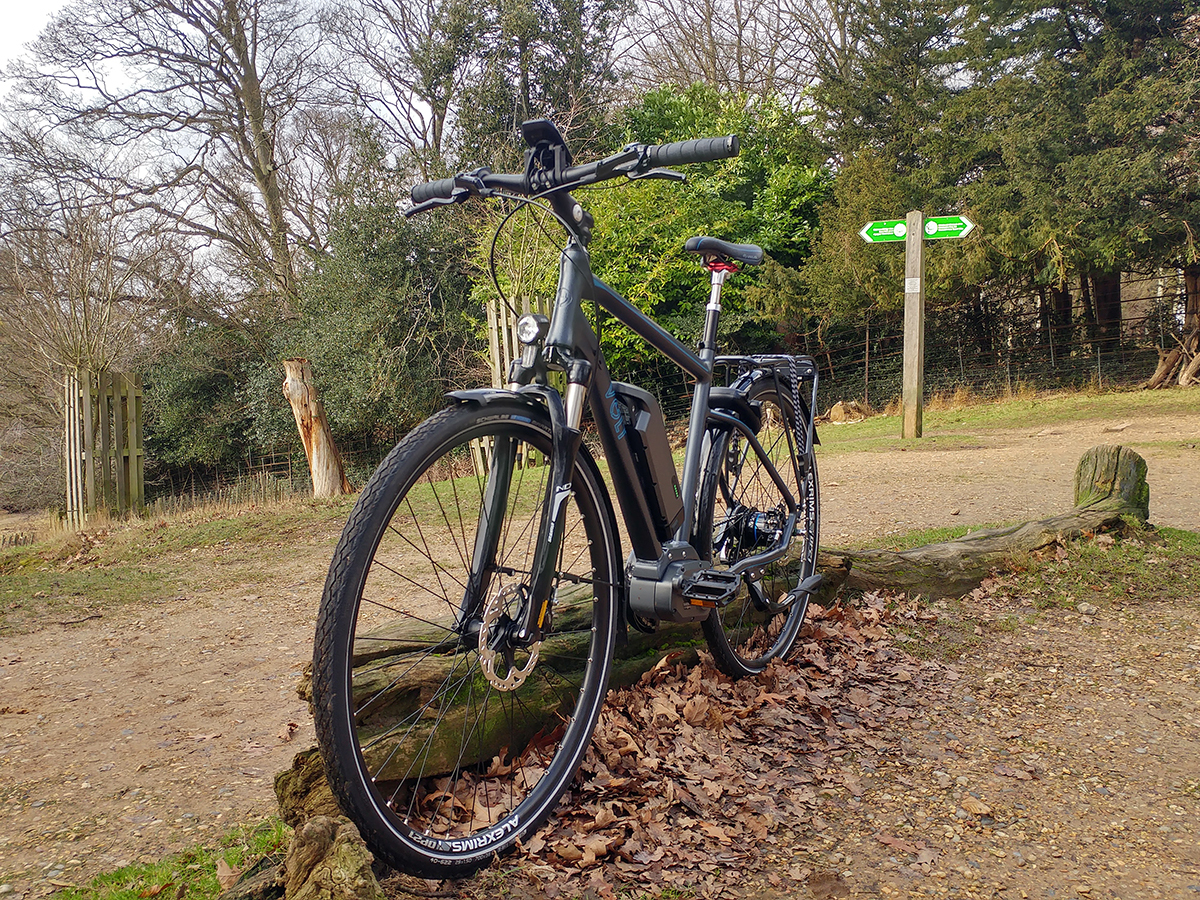 Sold on the concept? Buy expensive electric bike, but save on train or car costs and, crucially, time? Good. What about this bike?
Volt is a British electric bike company, and the Infinity is their blingiest. Doesn't look it, of course, but you don't want a city bike to scream for attention, because thieves. You can spend much more than £2800 on an electric bike, particularly glitzy carbon fibre electric mountain bikes, and budget options are appearing for £1000 to £1500. Electric bikes are a growth market, and they will continue to come down in price.
But while cheaper bikes mix and match motors and components to squeeze out the best possible value, the Infinity has gone all-in for Shimano – the world's biggest bike bits company. There's a 250W Shimano Steps motor, connected to an 11-speed Alfine hub gear, both controlled by swanky new Di2 push-button digital gear shifters.
The advantage of this one-make set-up is integration – those buttons and a single LCD display can control all aspects of riding, from changing gear to changing motor mode – even turning on the bike's lights.
OUT ON THE ROAD 1: DIGITAL GEARS
If you're used to mechanical gears, it can take a little while to get used to pushing a button and hearing a distant buzz-click as geekery does the work of shifting cogs. If the roads are bumpy, it's very easy to double-tap the gear change button and drop more gears than you wanted but, like changing to a car with wheel-mounted paddle shifters, I found myself getting more adept at it the more I rode.
Because the system is digital, the motor knows when you are changing gear and backs off slightly with each button press. This is possibly more nerdy than advantageous, but it is slick.
The monochrome digital display shows what mode you are in and what gear, along with your choice of trip computer type information, including speed and range. It also has a little 'rev counter' showing you how hard the motor is working and tells you whether your lights are on.
Another geeky treat – you can choose to have the bike automatically drop to an easier gear when you come to a stop. This is possible because a hub gear, unlike the usual rack of gears, can theoretically leap from one end of the range to the other. Although, in practice, it does require about a half-turn of the pedals to properly engage and, with rush-hour traffic behind me at the lights, I ended up turning this feature off in favour of getting myself in the right gear before I stopped.
OUT ON THE ROAD 2: THE MOTOR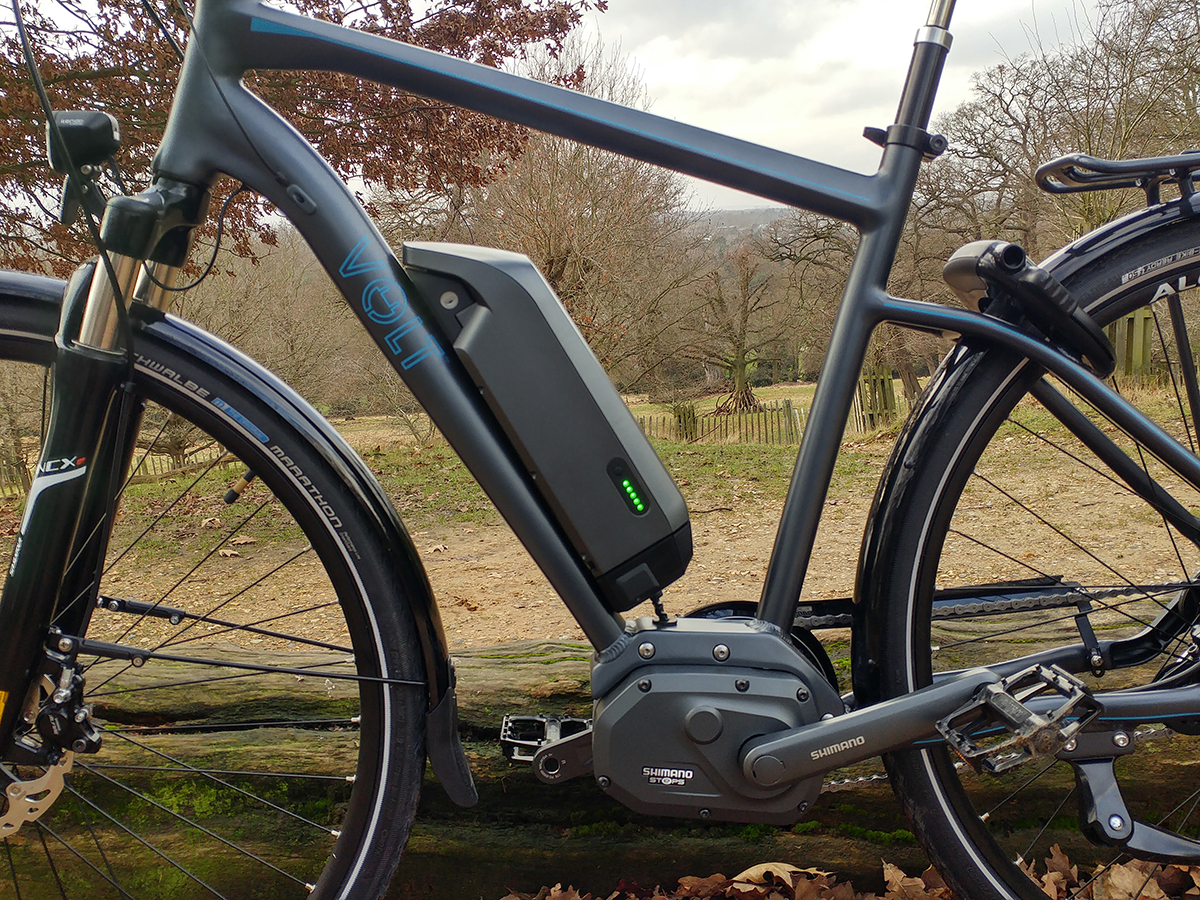 The Steps motor has three assistance modes: Eco, Normal and High.
There's a taxi driver's adage here that if your fare asks you to 'step on it', you don't actually break the speed limit but just drive more jerkily, giving the impression of feverish progress.
So it is with the ride modes. On reasonably flat roads or steady gradients, Eco and Normal modes are fine, flowing the electric power into your pedalling with minimal drama. High mode, though, is overwhelming – coming in too strong and making you stab at the gear change button to take up the drive before you hit the 15.5mph limiter and the power cuts out again. It's not cool, and I don't think it makes you any quicker.
Now you can, of course, pedal on past 15.5mph, but the bike's weight becomes immediately apparent once the electric power drops out. If your legs are good for it, and the bike's fast-rolling semi-slick tyres help here, the Alfine hub has sufficient gear range for 20mph+ sprinting.
Eco mode promises over 50 miles of range when you turn the bike on but on a cold Spring day I got less than that – although there is a pretty decent hill in the middle of my commute.
The battery can be charged on the bike, or removed to be plugged into the mains in some quiet corner of the office. (Ha, free power!) I never managed to flatten the battery completely, but it charged from one-bar to full in less than three hours.
IT"S ALL ABOUT THE MODS
It is customary with bikes, even workaday commuter ones, to change lots of bits. Mainly, so you can talk about it to other bikers and insinuate that they are idiots for using the standard parts.
If the Infinity were mine, I would think about swapping out the Suntour suspension fork and suspension seatpost for spendier, plusher ones. Because comfort would be another thing likely to convince me to ride on a wet day.
Saddle and pedals are a personal preference, but the ones Volt has fitted gave me no issues, and the Schwalbe Marathon tyres felt quick. Shimano (again) hydraulic disc brakes did the stopping of this weighty bike, with no issues.
VERDICT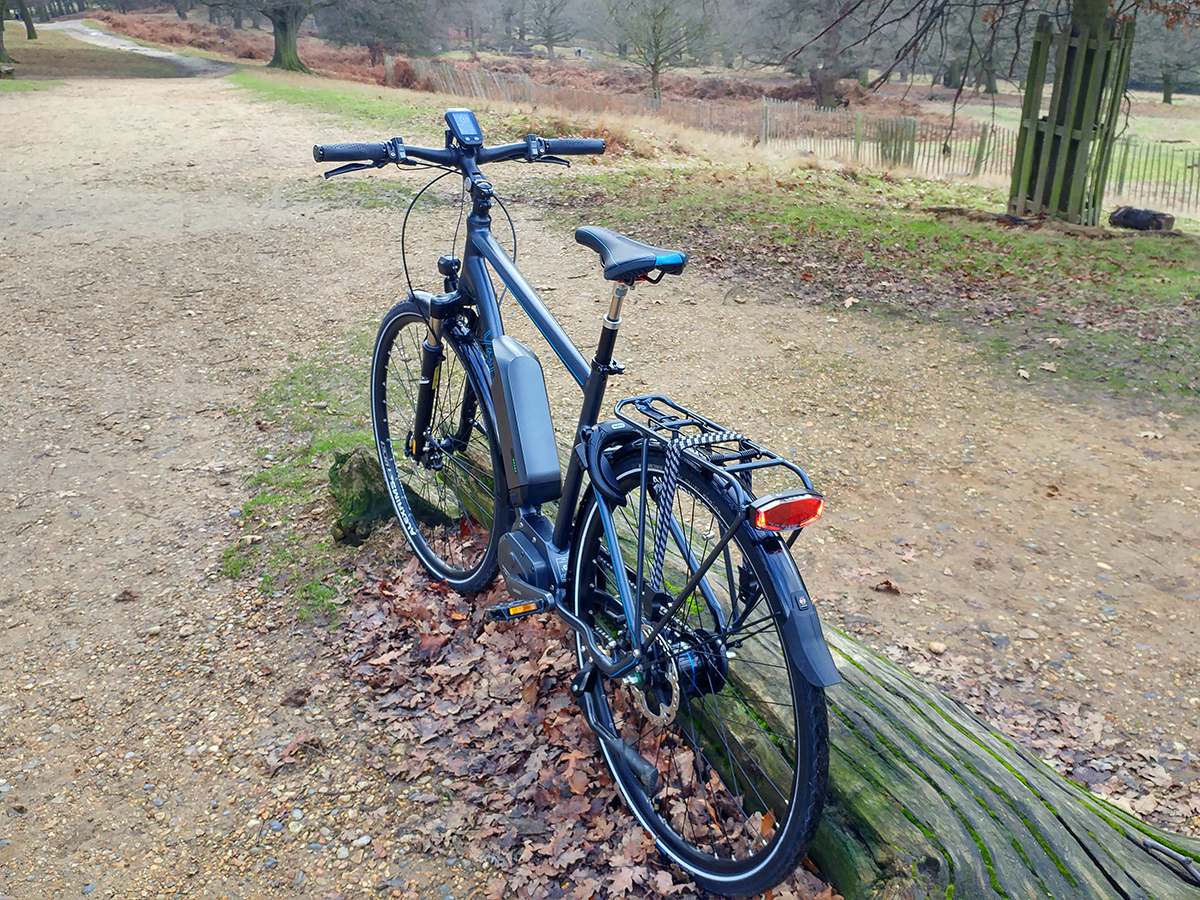 You might have already made your mind up, back when we discovered that an electric bike is no quicker than a normal bike, but means that you turn up ready for work, rather than ready for a shower and a massage.
That also means you might ride more days of the week, which means more savings over other forms of transport.
The Volt Infinity is quite expensive, but has that super trick digital gears set-up, which makes it quite a Stuff bike.
Plus, little things like having a single button on the dash to turn on the lights might bring a little joy to your commute every day and, so long as you're happy to sit at that 15.5mph cruising speed, the Infinity is an utterly serene way to travel. Unless you accidentally knock it into High mode. Jeepers.
Want one? The new Volt Infinity will be available from early April, at which point it will pop up on the Volt bikes website in place of the 2016 Infinity.
Tech specs
| | |
| --- | --- |
| MOTOR | Shimano STEPS, 250W |
| BATTERY | Shimano, 418Wh |
| GEARS | Shimano Alfine hub gear, 11 speed |
| BRAKES | Shimano Alfine, hydraulic disc |
| RANGE (CLAIMED) | 70 miles |
| RANGE (AS TESTED) | 30-40 miles |
| WEIGHT | 22kg |
Stuff Says…
Electric bikes make sense for commuting and this one, with electronic gears, gets sufficient extra geek points to make it (almost) worth the asking price
Good Stuff
One-make gears, brakes and motor
Easy-to-read, detachable screen
Smooth power flow
Bad Stuff
Not gorgeous
'High' power mode too abrupt
Expensive