WWE 2K15 First Play preview
Hands-on with the brawler aiming to obliterate your wrestling game preconceptions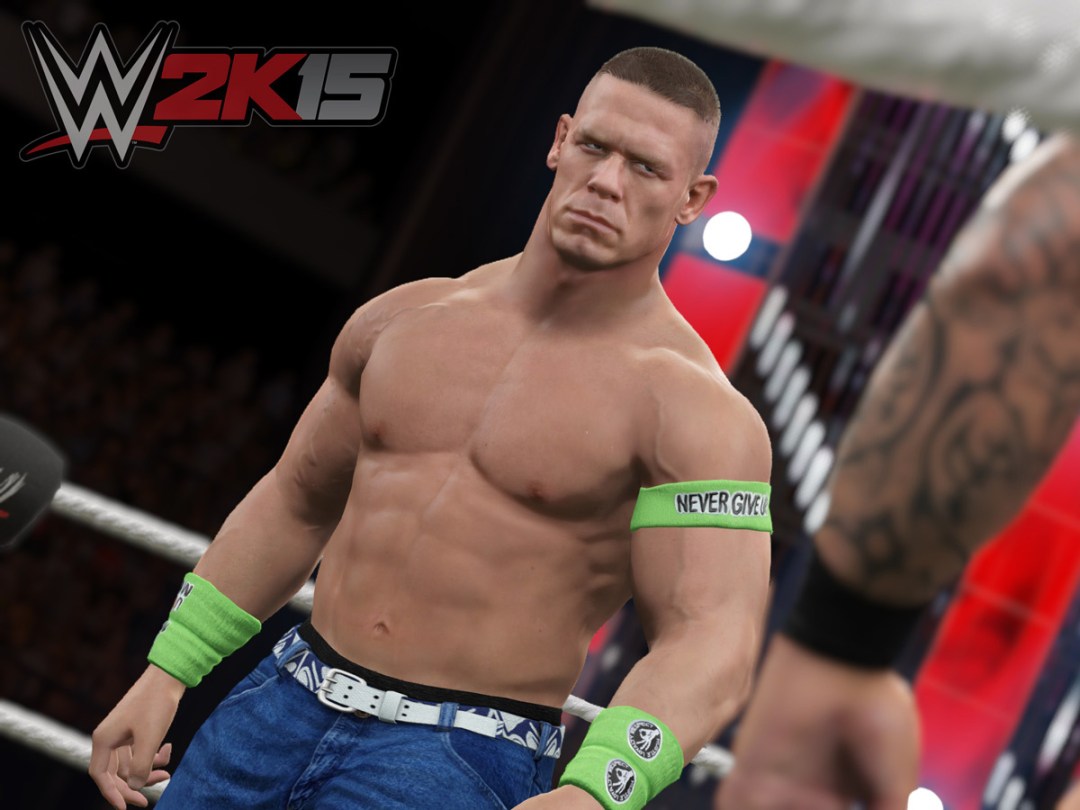 There's an eternally frustrating challenge faced by every developer that dares try to make a wrestling videogame.
In WWE's choreographed reality, both combatants are working together to piece together a beautifully brutal ballet; whereas in the virtual ring, human players simply want to beat the snot out of one another. And no game in the genre since No Mercy on N64, way back in 2000, has even come close to perfecting that delicate balance. Until now.

Based on an evening-long hands-on with WWE 2K15 on PS4 – the series' first entry on new-gen, no less – co-creators Yuke's and Visual Concepts have finally come up with a grap simulation which should satisfy fighter fans and wrestling die-hards alike.
The slower pace to matches affords time to strategise your moves in advance, while a tweaked control system means timing and skill come in to play like never before. It's a night-to-day switch from the uncomfortably speedy reversal-fests of previous years.
GRAPHICS
The era of a holographic John Cena bodypopping around your living room remains a way off (thank God), but it's no exaggeration to say this is the next closest thing.
Visual Concepts' class-leading facial tech has nailed the look of every wrestler, with Randy Orton's viper-like features especially unnerving. Animations are hugely improved too, and not just with regard to moves – wrestlers also stagger slowly (and realistically) to their feet when tired, even using the ropes for leverage where appropriate.
Just as importantly, much work has gone into making the crowd look active and alive. There are no sign-waving cardboard cutouts here; every member of the audience is fully 3D, with great variance in ages (lots of kids wearing Cena shirts, for instance) and how they react to big moves.
As a result, you feel like the watching masses are invested in whatever story is being told in the ring, rather than going through a procession of canned, emotionless poses. It's a huge difference maker in terms of believability.
SETTING

Much of WWE 2K15 takes place in the Amazonian rainforest, with combatants fighting off hungry crocs and furious mosquitoes midway though matches… OK, not really.
Every bout is of course set in a wrestling ring, but a wealth of modes should ensure the game doesn't stagnate over time despite the predictable surroundings. Case in point: the new MyCareer mode, in which you join the company as a rookie in its NXT developmental division, and progress through matches and storylines en route to the WWE Hall Of Fame.


2K Showcase, meanwhile, has you replaying two classic WWE feuds and unlocking characters, arenas and other bonuses by completing specified objectives along the way. One is the 2002 rivalry between Triple H and Shawn Michaels; the other John Cena vs CM Punk, from 2012. That's a controversial choice given that Punk walked away from WWE, allegedly on bad terms, earlier in the year. Make the most of it, then: he's unlikely to feature in next year's edition.
READ MORE: The Last Of Us Remastered review
GAMEPLAY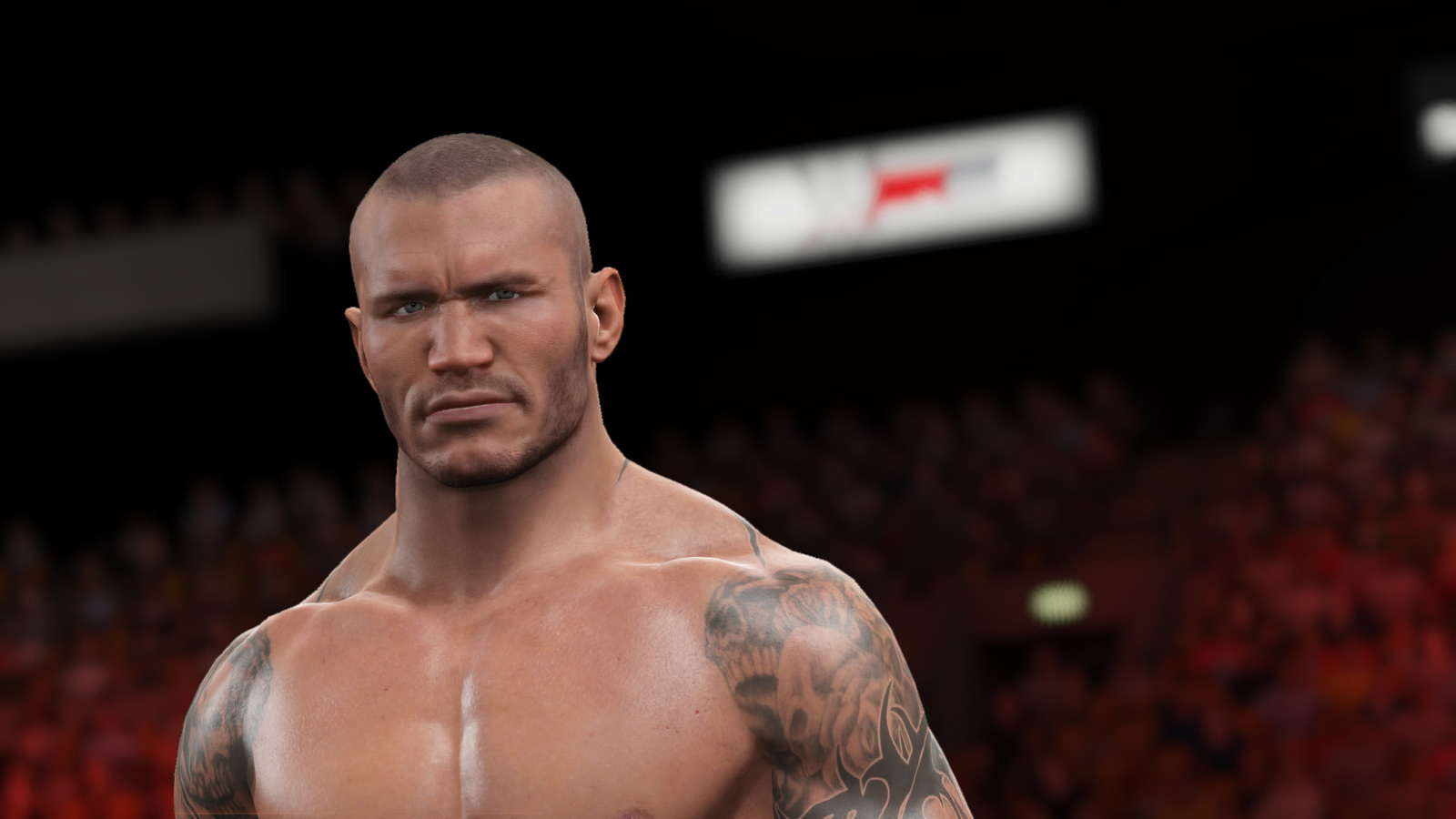 As we said at the outset, the reason even non-fans should take notice of WWE 2K15 is it makes an impressively convincing fighter.
For instance, the addition of chain wrestling sees you locking up with your opponent in a series of mini-games at the start of every match. Win the ensuing scissor-paper-stone mechanic (e.g. circle beats square) and you get the upper hand, and can pound or wrench your opponent for a limited time. To stay in control, you then need to win a race to find a sweet spot on the right stick – otherwise control shifts to your foe.
Stamina and momentum also come into play like never before. Tired wrestlers move around the ring more slowly and are unable to simply spring back to their feet when knocked over – meaning that, for the first time ever, defence is as vital to success as unleashing blockbuster moves. This makes for brilliant exchanges towards the end of bouts, as two exhausted grapplers each desperately try to hit their respective finishing move, all while guarding against being on the receiving end.
That sickening feeling when you snatch defeat from the jaws of victory in Street Fighter IV? Finally, it's made it to a wrestling game.
THE INSIDE VIEW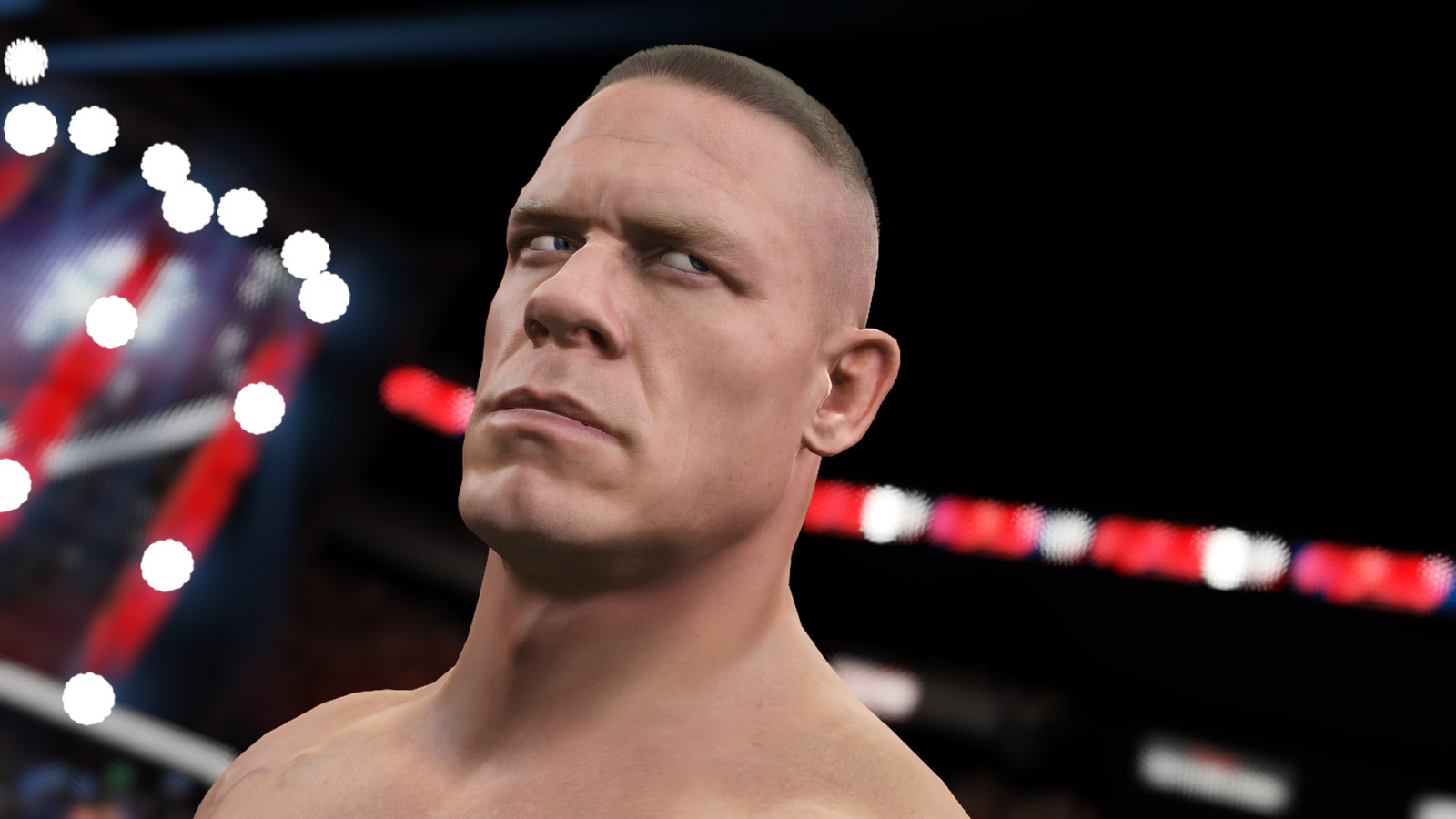 Wrestling and basketball mightn't seem like the most natural of bedfellows, but executive producer Mark Little nonetheless insists that the developer's NBA series can directly influence its WWE one.
"There's a lot of stuff we do that is a natural fit," he explains. "The best example is that NBA 2K has always been known for offering unique, very distinct players, with their own signature styles, and elements of that have come across directly. We have expertise and passion when it comes to making Bad News Barrett fight like Bad News Barrett."
As for the wrestlers, they're blown away by the visuals. "There's a world of difference from what's gone before – it's so much better than anything we've ever had," says 15-time champion John Cena. "I'm used to seeing myself on Monday Night Raw. This is just like watching an episode of that."
RELEASE DATE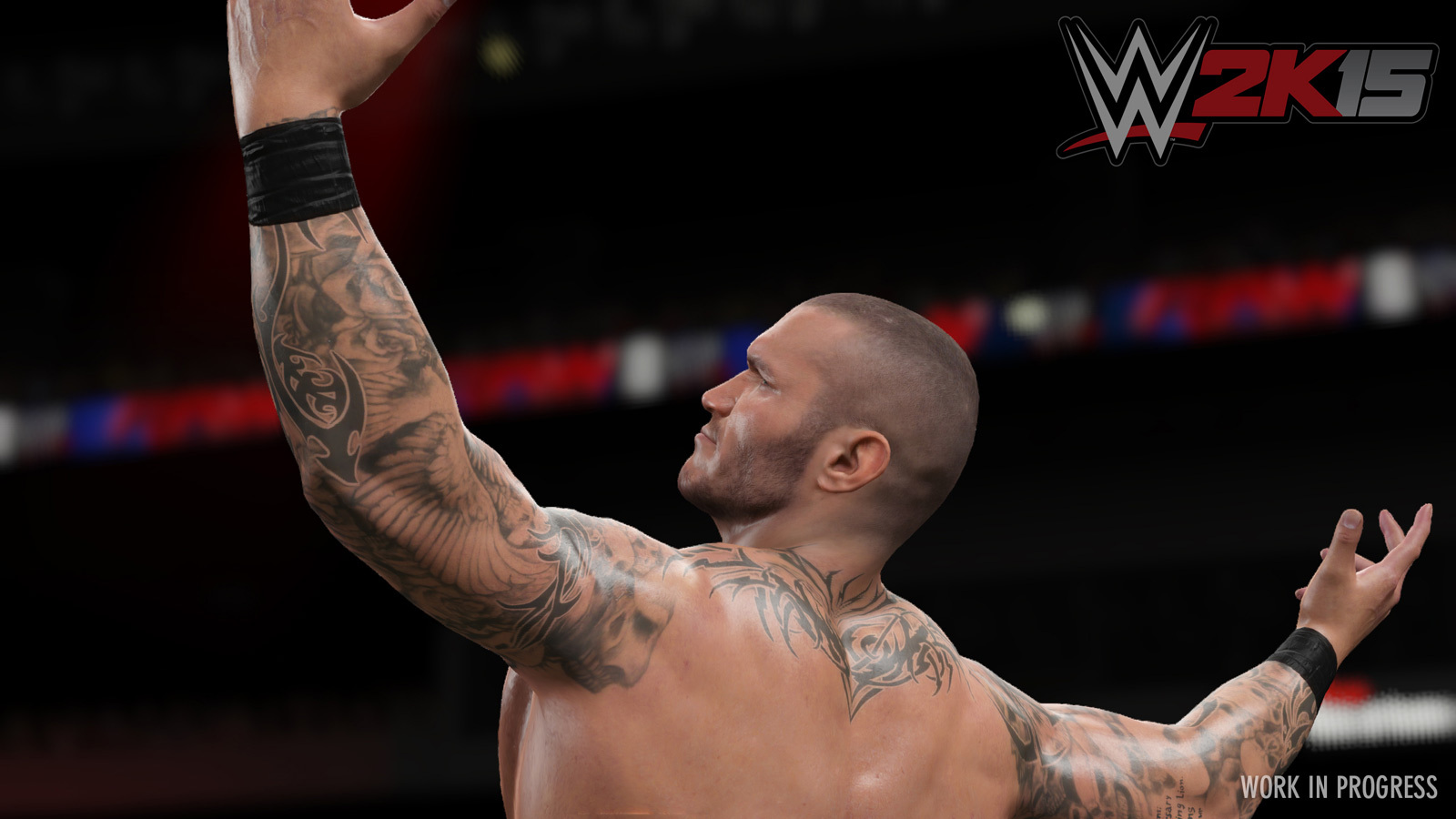 WWE 2K15 lands on PS4 and Xbox One on 31 October. It's headed to PS3 and Xbox 360 too, although some improvements, such as the groundbreaking facial scans, are understandably on next-gen only.
Those looking for some cool DLC can secure WCW legend Sting as a bonus character by pre-ordering, while the seriously dedicated have the option of snapping up a special Hulkamania-themed collector's edition. Along with the game you get Hulk Hogan and Sting as playable characters, a Hulkster figure, signed card, and other goodies. An appealing package – but only if you have a spare 80-odd quid burning a hole in your official Ultimate Warrior wallet, brother.
READ MORE: Assassin's Creed Unity preview