Xiaomi Mi 10T Pro review
Apple called; it wants its Control Center back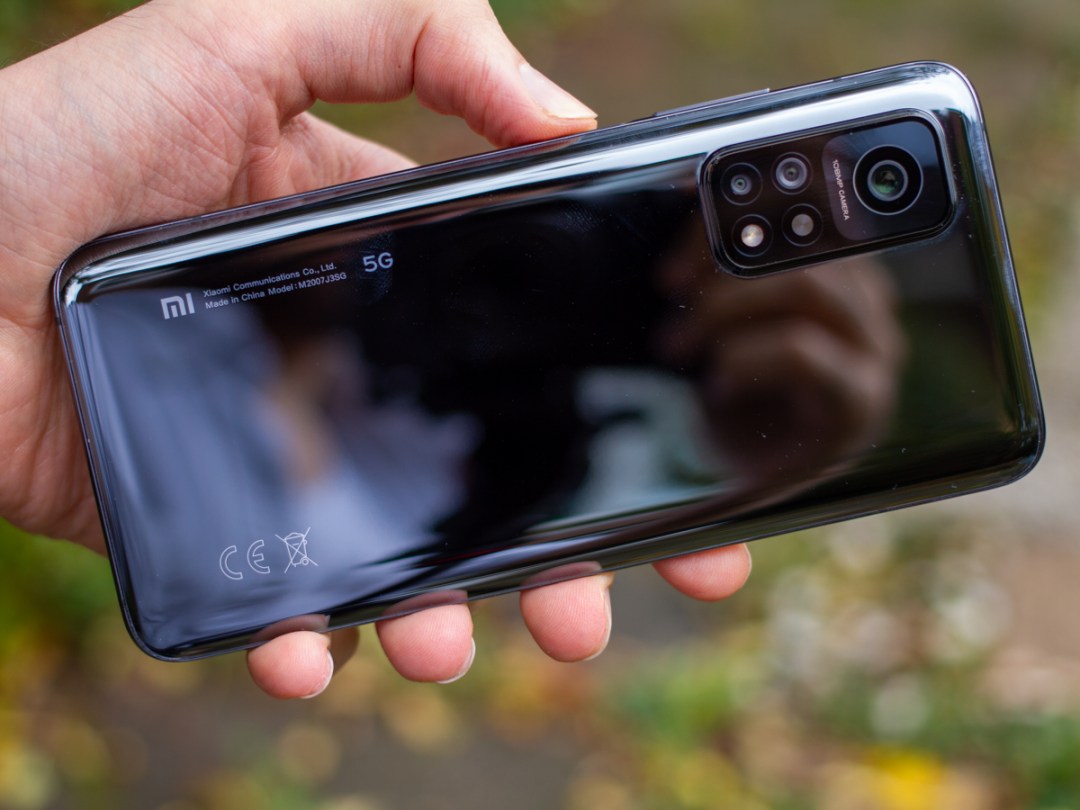 Xiaomi's Mi 9T Pro was awesome. Affordable, good looking, great screen, decent camera – it was pretty much a perfect balance as far as 2019 phones went.
Fast forward one year and we have the Mi 10T Pro; a bigger refresh with a ridiculously smooth screen, oodles of power and a 108MP camera. No stranger to high-resolution camera packing smartphones, Xiaomi was the first to introduce 108MP sensors to the scene with the Mi Note 9, and since then, the camera sensor's found its way into the Samsung Galaxy S20 Ultra and Note 20 Ultra.
Xiaomi also crams in flagship features, including one of the first 144Hz refresh rate screens we've seen on a mobile. In other words, while most smartphones are 60Hz smooth, Xiaomi's latest phone more than doubles that silkiness, bettering the likes of the Huawei Mate 40 Pro (90Hz) and iPhone 12 (60Hz). Costing more than last year's Mi 9T Pro, are all of the spec boosts worth the extra cash though?
Design and screen: One smooth beefcake
The Mi 10T Pro is big. On paper, it sports a 6.67in screen, which doesn't sound massive – about on-par with the OPPO Find X2 Pro. Get the phone in your hand and the heft is undeniable. At 9.33mm thick, there's chunk aplenty, but that doesn't mean it doesn't look or feel great.
The phone's flat screen and curvy back are protected by Gorilla Glass 5, and they sandwich a polished metal frame. Colour options include Cosmic Black, Lunar Silver and the most standout, Auroroa Blue, and all are mega glossy, so expect fingerprints.
With a 2400 x 1080 FHD+ resolution spread across all that screen size, the Mi 10T Pro's screen isn't as sharp as phones like the Huawei P40 Pro Plus but still looks sharp. More impressive than the resolution is that 144Hz refresh rate. About as smooth as phones get today, swipes look flawless as menus scroll with liquid ease, while pans across the interface and gallery just feel fast. The trade-off to get that nippy refresh rate is in the display tech.
Xiaomi's pulled a switcheroo from premium AMOLED to less very good IPS (boo). This isn't the end of the world by any stretch — Apple's iPad Pro uses an IPS display, and the Mi 10T Pro's screen looks good, is bright and has one of the best IPS screens we've used. That said, in the dark, blacks just don't get as deep as they do on OLED screens. As a package, the Mi 10T Pro still smashes it for the most part, especially if you're a fan of big phones and the smoothest screens on the block.
Cameras: Big Pixeling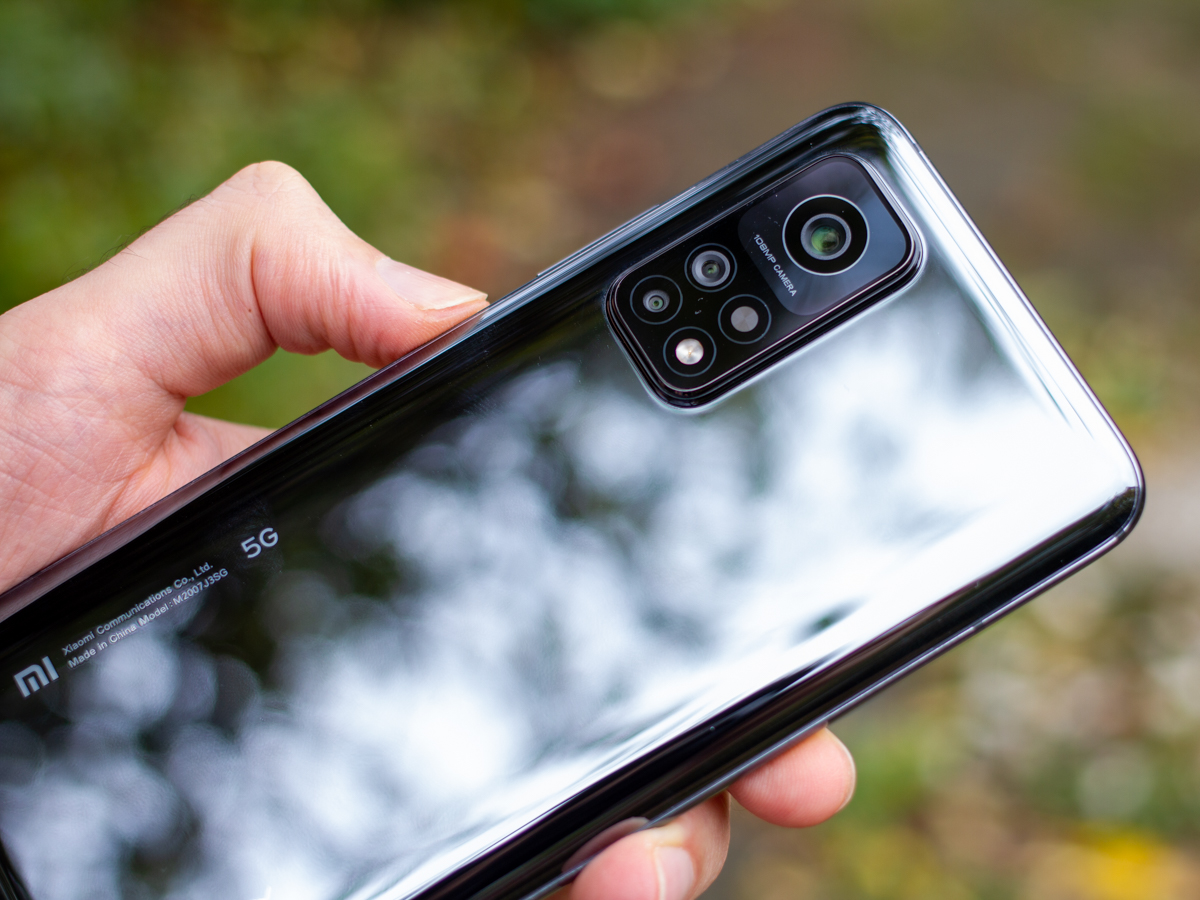 The Xiaomi Mi 10T Pro 5G's main camera packs an ultra-high 108MP resolution by a Samsung HMX sensor. This monstrously pixel-tastic camera combines four pixels into one to create what Xiaomi terms a 'Super Pixel', snapping 27MP stills.
It's all combined with an f/1.69, seven-element lens and OIS — all hallmarks of a flagship phone. There are two more cameras loaded up within the hefty bump around the back. The first is an ultrawide shooter with a 123° field of view and an f/2.4 lens, and there's also a macro camera. We normally write off macro cameras on phones like the OnePlus 8, with their paltry 2MP sensors.
This time around though, Xiaomi ramps up its close-up snapper resolution to 5MP, and it performs admirably. Results across all three cameras are decent, with the standout performer naturally being that primary 108MP snapper. Photos taken on it are loaded with detail in well-lit conditions, and when lighting is perfect, you can switch to full 108MP resolution.
For the most part, though, you'll want to shoot in auto mode at 27MP. The main area the camera struggles is dynamic range. Extreme bright and dark spots in the same scene just can't stack up to phones like the Pixel 5, with highlights, in particular, blowing out.
The Mi 10T Pro still delivers the goods in dimly lit scenes, packs a respectable digital zoom – usable at up to about 10x in well-lit scenes, and its pictures are loaded stacks of depth blur. This extends to the macro mode which focuses between 2-10cm, and adds a fun nuance to the phone's camera combo.
Probably the weakest camera on the phone is its ultrawide, which lacks autofocus but still covers the basics — saving you a few paces backwards to get everything you want in a shot. There's also a very good 20MP selfie-camera accounted for which uses the same four-in-one pixel binning as the main camera to capture 5MP images. This may sound low resolution, but snaps from it pack a flattering amount of detail while still looking sharp. Additionally, it's a capable performer even in challenging lighting.
As for video, it shoots at up to 8K resolution, which is frankly overkill for most. Thankfully, you can drop things to 4K 60fps resolution, and Xiaomi does a great job of steadying footage with a combination of optical and electronic image stabilisation.
Software: iOSish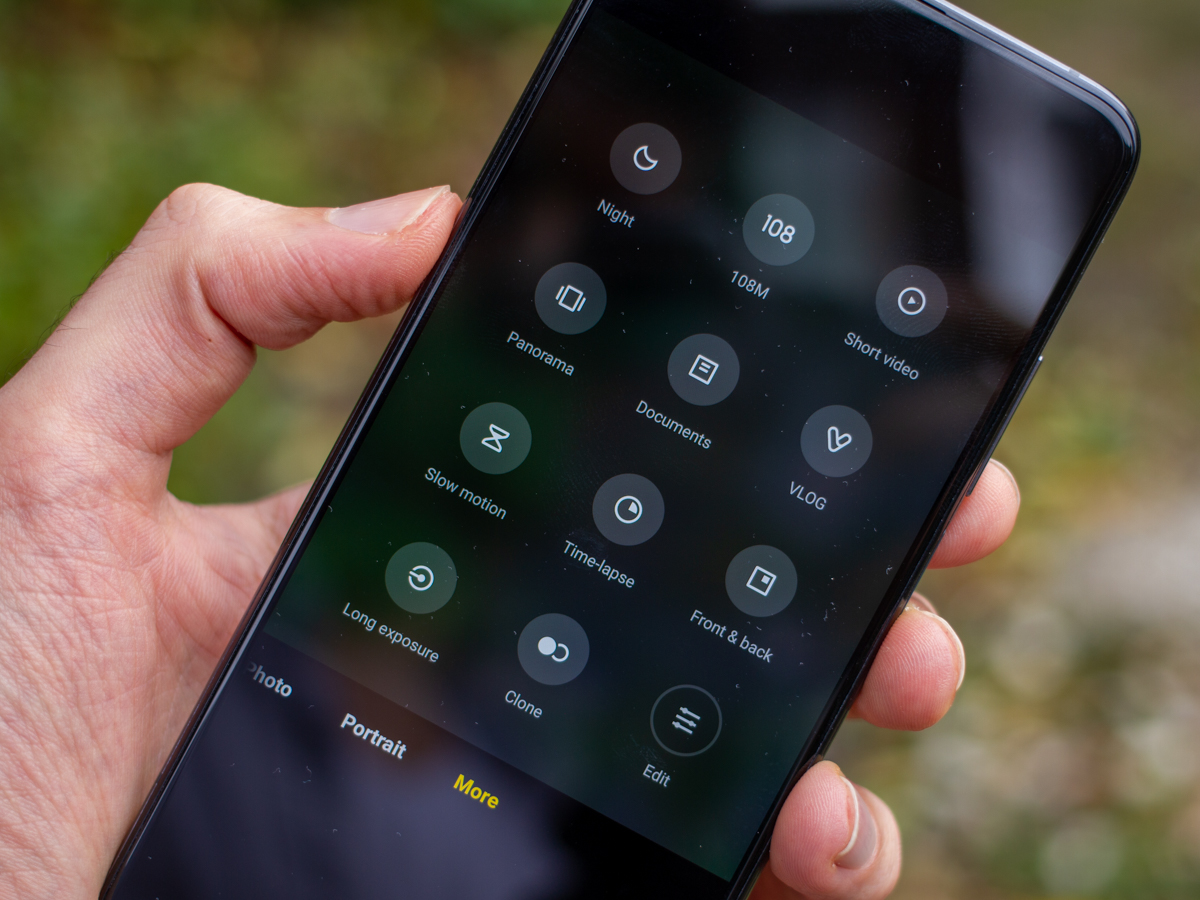 Running Android10 with Xiaomi's MIUI 12 skin over the top, Xiaomi's latest UI is a mixed bag. It looks good, with clean icons and tidy looking menus, but oh boy is it a massive iOS rip off.
Xiaomi has literally lifted the Control Center from iPhones (without even going so far as to change the name) and emulated the transparency effects to really make iPhone users feel at home. This all does MIUI a disservice as it's improved in other areas on the Mi 10T Pro.
The in-UI adverts are gone (huzzah), Xiaomi's brought back the apps tray (finally!) and performance is nice and smooth. We're excited for the day when Xiaomi embraces its Xiaominess, and the Mi 10T Pro is definitely a case of two steps forward, one Apple-shaped step back. All said and done though, once you get used to it, the interface still does the job.
Specs and battery: Gaming sensation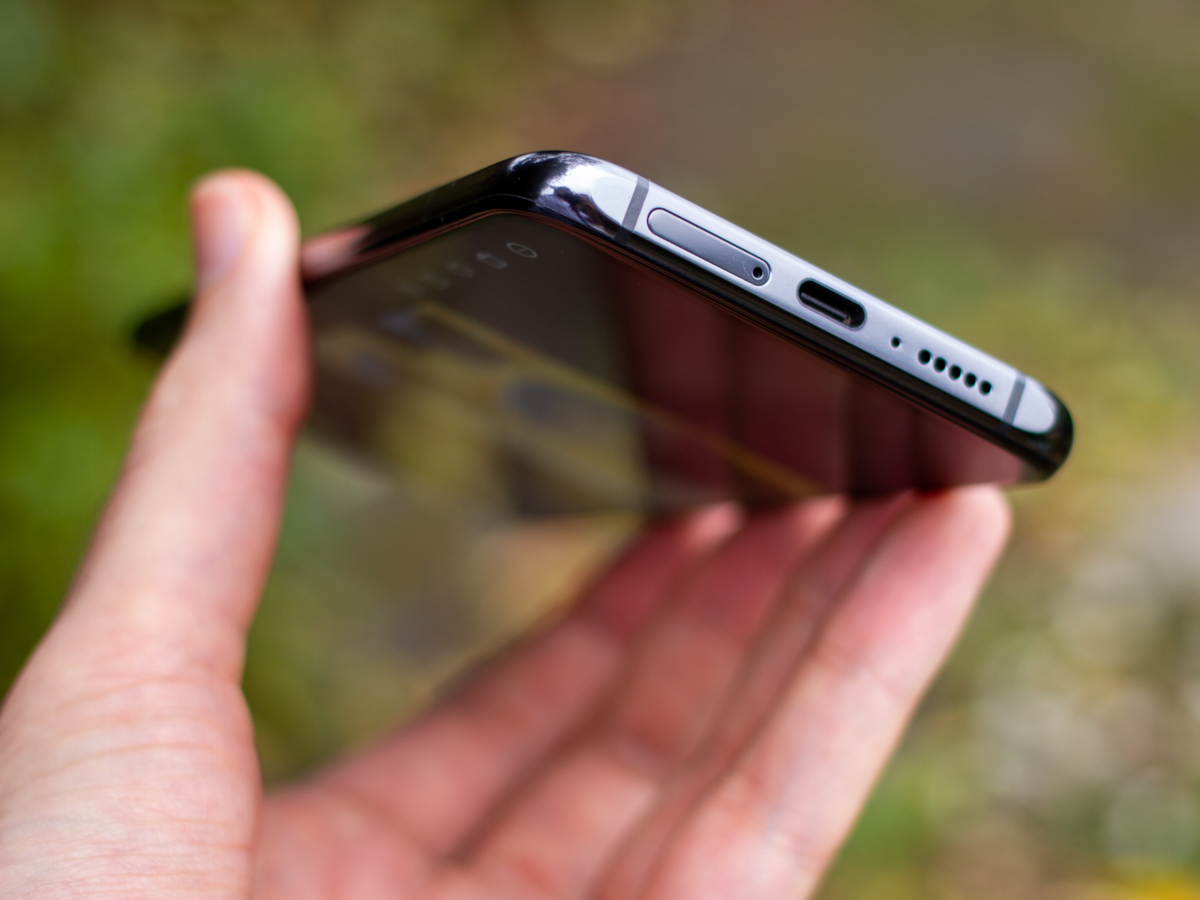 Powered by a Snapdragon 865 paired with 8GB RAM, the specs combine fantastically with the Mi 10T Pro's stereo speakers and big screen to create a seriously good gaming system.
Genshin Impact, the latest smash hit online RPG plays back with graphics settings ramped up all the way without breaking a sweat, and the phone also manages to keep its cool. With 256GB storage, there's loads of space for all your apps, games, photos and 8K videos, and there's also a fingerprint scanner on the right side of the phone, which unlocks it quickly and doubles up as a power button.
Shame it's not an under-display scanner though. Rounding off, the Mi 10T Pro's 5000mAh keeps that big screen beaming for a full day without issue. Light users could probably eke out two days from the phone, and with a 33W fast-charger in the box, the Mi 10T Pro powers up in around an hour — competitive, not class-leading.
Xiaomi Mi 10T Pro 5G verdict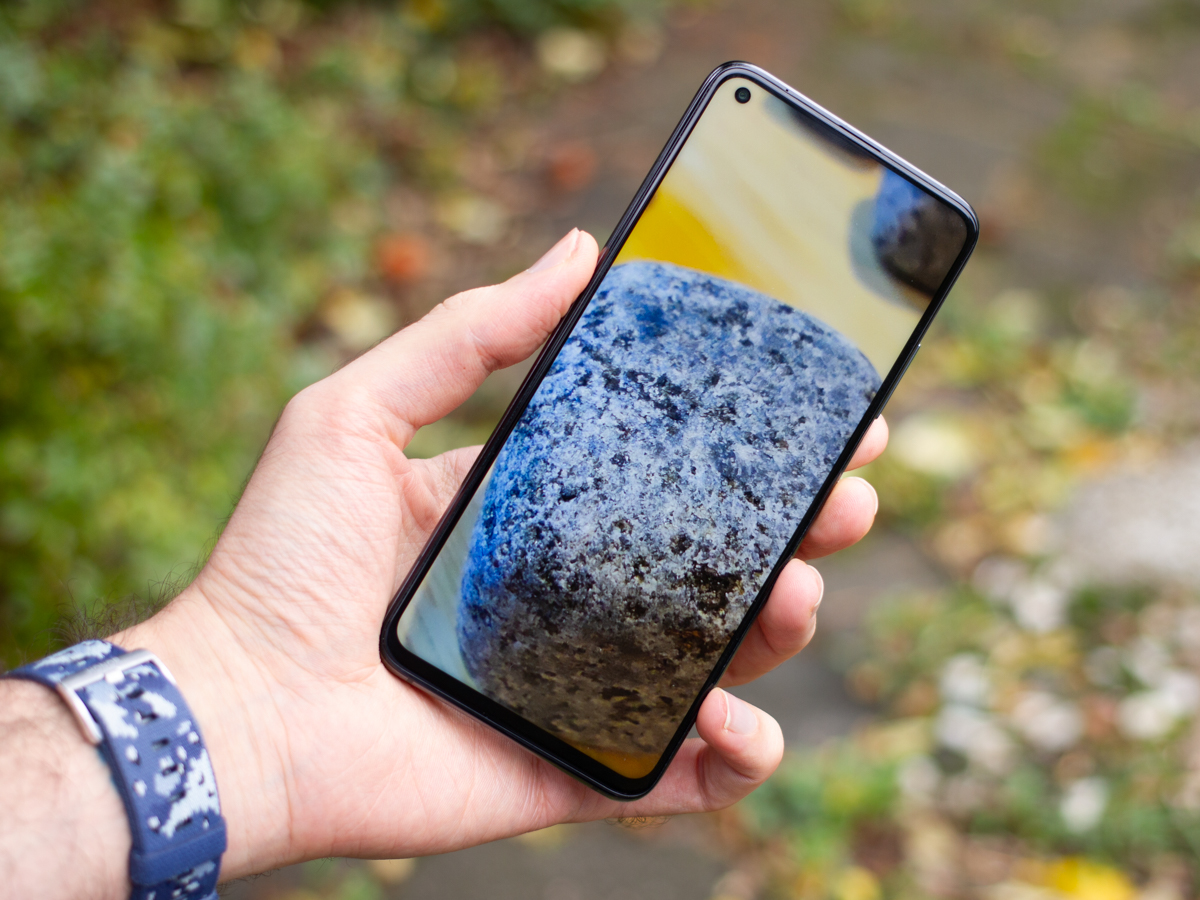 The Xiaomi Mi 10T Pro 5G is a really great phone to use if you don't mind a bit of heft. Its screen feels special in its smoothness, the cameras are great day-to-day, storage and battery are ample and the power under the hood is palpable.
The main things that hold it back from a five-star score are the camera's occasional metering issues which leave it struggling with high dynamic range scenes, and that copycat UI. Additionally, despite its silky smooth 144Hz, we'd have still preferred an AMOLED with a slower refresh rate.
Nonetheless, if you're after a great value phone, the Mi 10T Pro competes head-on with the OnePlus 8T, costing £50 more but delivers better battery and double the storage. It's also a nifty 5G alternative to the 4G Samsung Galaxy S20 FE.
Tech specs
| | |
| --- | --- |
| Screen | 6.67in, 2400 x 1080 FHD+, 144Hz refresh rate, IPS display tech with HDR10, Gorilla Glass 5, |
| CPU | Snapdragon 865 |
| Memory | 8GB Ram |
| Camera | 108MP main camera, 13MP ultra-wide angle camera, 5MP macro camera |
| Storage | 256GB |
| Operating System | Android 11 |
| Battery | 5000mAh with 33W fast charging |
| Dimensions | 165 x 76.4 x 9.33mm |
Stuff Says…
A great gaming phone at a good price; what the Mi 10T Pro lacks in refinement it makes up for in do-it-all charm.
Good Stuff
Silky smooth screen
Stacks of power
Great camera combo
Bad Stuff
Heavy interface
No wireless charging
Will be too big for many