Xiaomi Mi Mix 3 5G review
Sliding into your DMs at 250Mbps+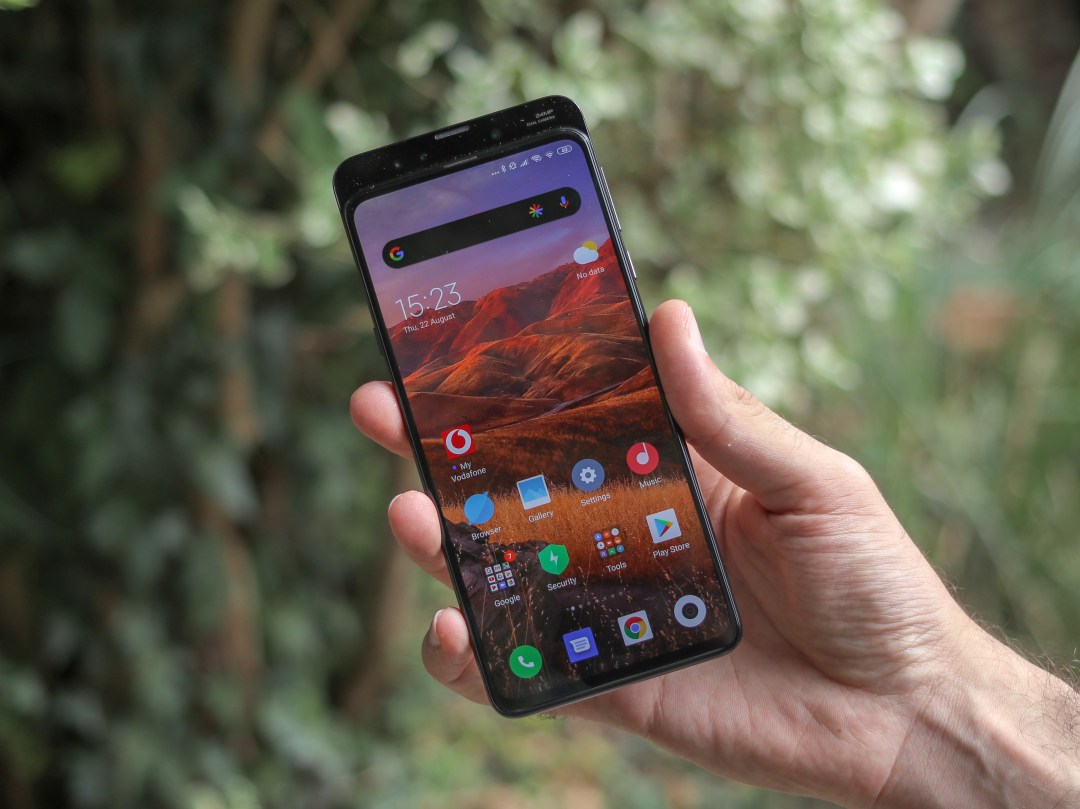 "There is no such thing as a new idea," said Mark Twain – and whether he knew it or not, he could have been talking about the first wave of 5G phones.
The OnePlus 7 Pro 5G and Oppo Reno 5G are carbon copies of their 4G counterparts – with added 5G and cost, of course. Huawei actually made its Mate 20 X 5G less specced out than the original, and now Xiaomi has launched a variation of a phone we first saw last year, the Mi Mix 3, only this time, it has 5G, a beefier battery, and no wireless charging; meet the Xiaomi Mi Mix 3 5G.
Since the first Mi Mix 3 launched, phones have moved on a bit. The Huawei P30 Pro and OnePlus 7 Pro happened, as did the excellent Xiaomi Mi 9. Frankly speaking, there's never been a better time to go for a 4G phone.
But Xiaomi is still gunning for your cash with its 5G offering, and after buddying up with Vodafone UK for an exclusive it wants you to at least consider its shiny slider, the Mi Mix 3 5G. Should you?
Design and screen: Slide up, slide down, repeat ad infinitum
The Mi Mix 5G is a sliding tale of two halves, or layers: the screen and the brains. The screen slides down as the brains slide up to reveal the front selfie camera – and the sliding mechanism is addictive; slide up, slide down, slide up, slide down. We defy you to resist it.
Other than creating mechanical bubble wrap, this sliding feature hides the selfie camera and it has allowed Xiaomi to achieve an impressive, immersive all-screen front, and a screen to body ratio of 85%. The top layer therefore really is all about that 6.4-inch Full HD+ Super AMOLED display.
It has an aspect ratio of 19.5:9 and a pixed density of 403 pixels-per-inch (PPI), which makes it plenty sharp for all but the most eagle-eyed; for you, the Sony Xperia 1, OnePlus 7 Pro 5G and Samsung Galaxy S10 5G are as sharp screens get.
The bottom layer of the phone is its guts – all the cameras, the battery and processing power. This two-tiered approach likely explains why the Mi Mix 3 5G is so very heavy, weighing 225g – almost as hefty as the Huawei Mate 20 X 5G which sports a much bigger screen. With its heft comes a sense of luxury though – a solid-factor that makes it feel robust.
Even its moving parts feel durable, and the phone's 7000-series aluminium frame, glass front and ceramic back are rich to the touch. It's very slippery, though, which when combined with the sliding feels like a recipe for disaster if you consider yourself a butterfingers.
As for ports and buttons, there's a handy Google Assistant button, and standard volume/power buttons too. At the base is a USB-C port, while around the back is a dual-camera and an old-school fingerprint scanner – none of this in-screen goodness we're getting used to seeing on flagship phones.
The phone ships with a USB-C to headphone jack converter given the lack of a dedicated port, and there's also a case in the box.
Interface: Heavily customisable (thank goodness)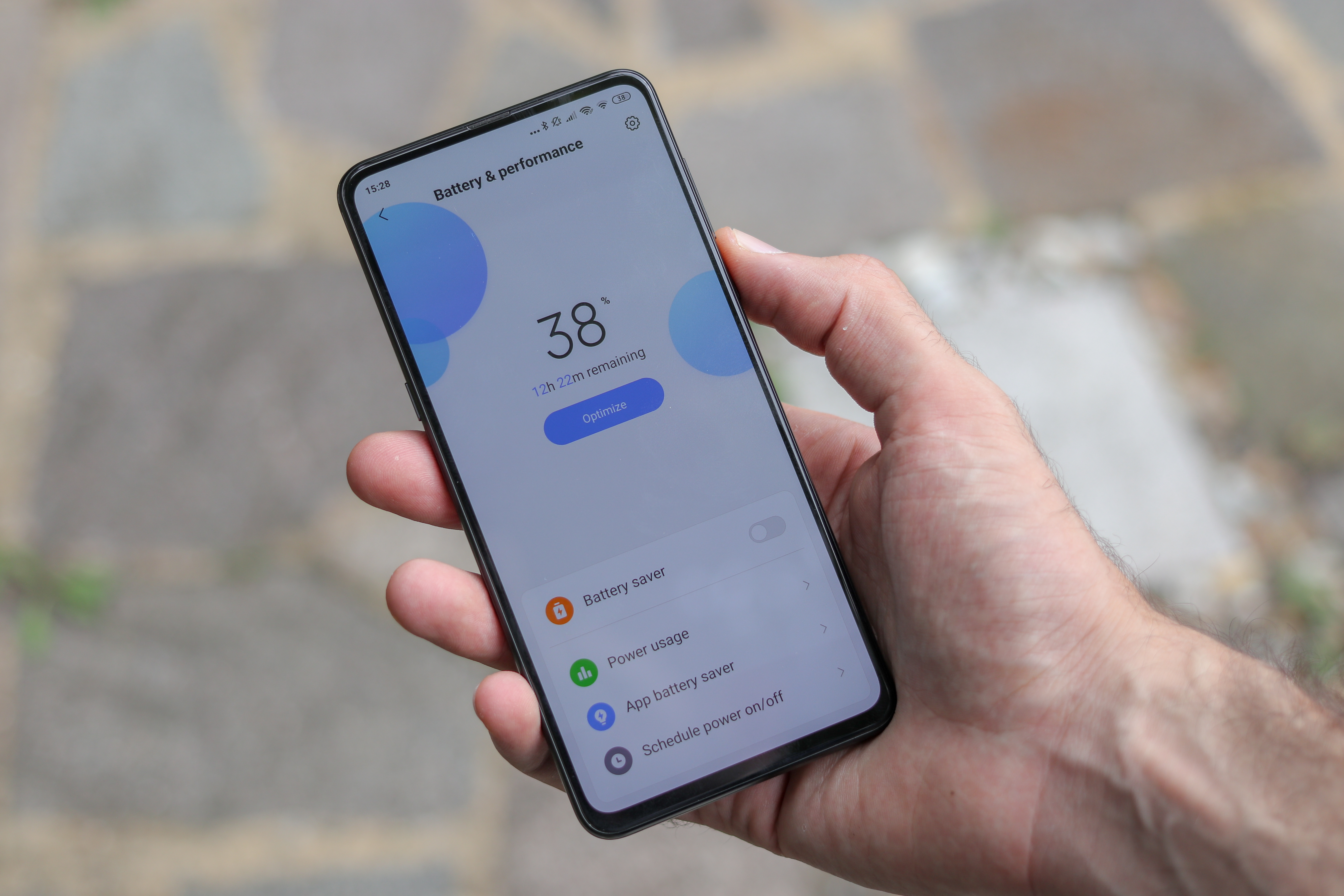 The Xiaomi Mi Mix 3 5G runs Android 9, which is the latest widely available version of Google's operating system. That's as good as you're going to get at the moment, but Xiaomi's interface, MIUI 10 isn't for now.
Initially, it's a pretty familiar look, especially if you're coming from an iPhone. All your apps are strewn across your home screens, and you can put them into folders to keep things organised. If you prefer an apps tray though, which we do to help us keep our home screens folder free, you'll have to install a third-party launcher.
There are some really annoying elements you'll encounter as you do simple things like install apps, for example. After the install, the phone scans the app for viruses, which sounds great, but it doesn't do it quietly in the background, it loads up a new screen complete with a third party add. Bloatware is annoying, but bloatware that serves up adds and totally disrupts your flow? Worse. Some new builds of MIUI ditch the ads, so it appears Xiaomi is on the right track.
Thankfully, the interface is also very customisable. You can turn this scanning feature off, for example. There's also a dark mode you can fire up to take advantage of the Super AMOLED screen's inky blacks, themes and gesture support. This being Android, you can also install a custom launcher, and once we did, and disabled the bits of the Mi Mix 3 5G's UI we didn't like, the whole experience went from middling to magnificent.
Camera: Slide and conquer your selfie game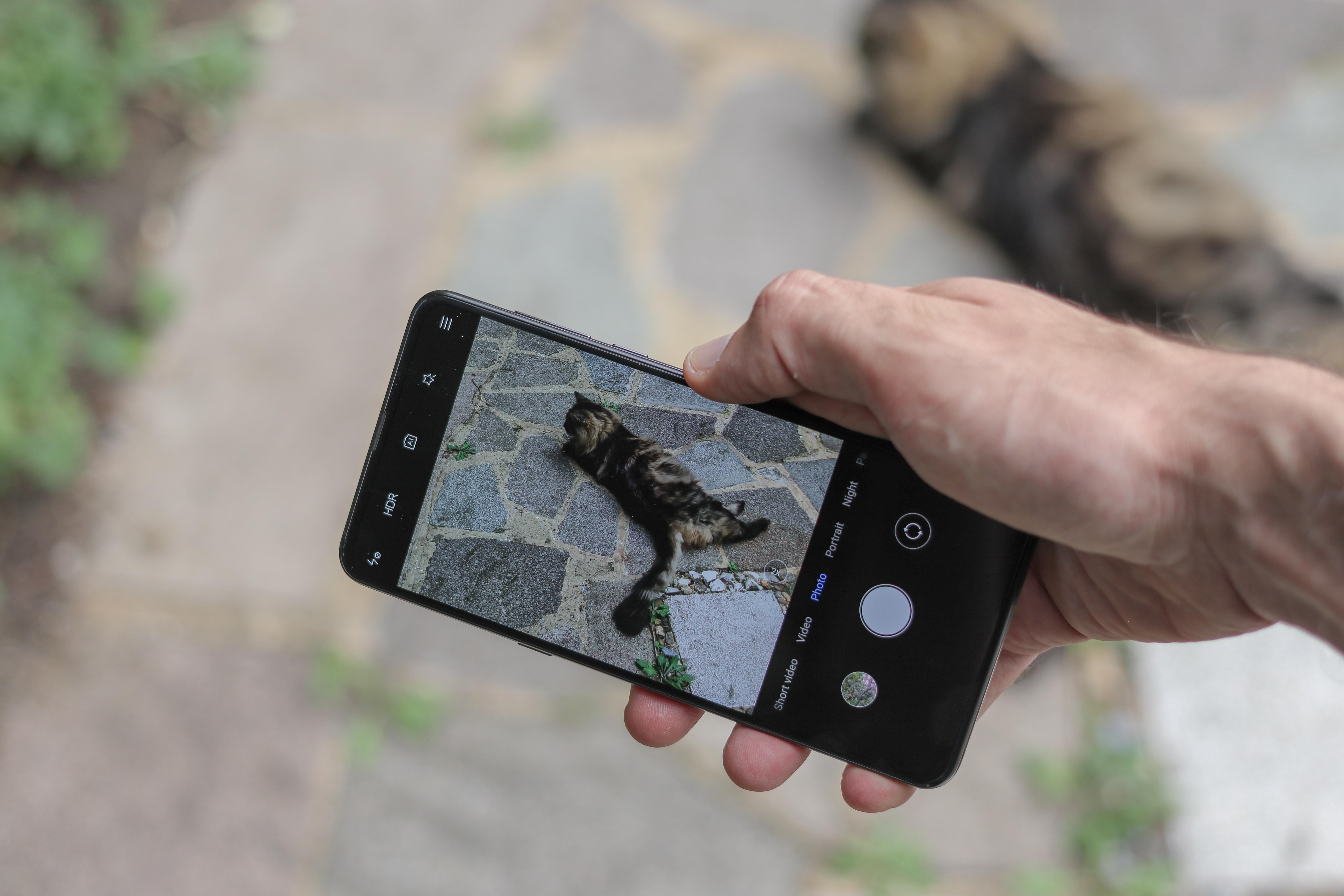 In the face of triple camera competition, the Xiaomi Mi Mix 3 5G sticks with an iPhone-a-like dual-camera setup. Its primary camera is a 12MP, f/1.8 snapper loaded up with OIS. The secondary telephoto camera delivers a 2x zoom and 12MP resolution.
In great lighting, it grabs great pictures, even if you don't have the steadiest hand. Contrast is punchy, detail is strong, and processing doesn't look too far off Instagram-ready. Be sure to switch on Auto HDR if you pick up a Mi Mix 3 5G and it isn't on by default, as this boosts backlit foregrounds and grabs details from blown-out conditions nicely.
Low light capture is also very impressive, with both automatic mode and the camera's long-exposure night mode able to handle all but the darkest scenes like champs.
Photos taken in portrait mode engage the Mi Mix 5G's telephoto camera, so force you to zoom in just like the Pixel 3A, but that's no bad thing in good lighting, mimicking the focal range of a portrait lens. It's also able to get accurate background blur when shooting people, though it's a bit more hit and miss when snapping random objects.
On paper, video capture is stellar, going all the way up to 4K 60fps. If you're hand-holding it, however, image stabilisation conks out beyond 1080p and this shows. A rule of thumb with the Mi Mix 3 5G, therefore: 4K footage is reserved for steady hands, great lighting and tripods, 1080p footage should be your go-to for general use video capture when out and about. As for night video, it's never really great on smartphones, and the Mi Mix 3 5G is no exception.
The Xiaomi Mi Mix 3 5G also has two front cameras. There's a primary 24-megapixel sensor, and a secondary 2MP camera used to blur out the background of shots.
As far as quality goes, it's a familiar story – great light, great photos. Even in middling light, the Mi Mix 5G flatters for the most part, and in low light, the front screen shines brightly to double up as a selfie flash. It does struggle in the dark with no flash, and with big group shots. We can't help but wish the secondary camera was a wide-angle module rather than a depth sensor, a la Pixel 3 XL, but ho-hum.
If you want a better imaging experience in a 5G phone, the Oppo Reno 5G is around the same price on-contract as the Mi Mix 3 5G, and while the selfie snappers are about on par, the rear triple camera Oppo brings to the 5G table does edge ahead. Perhaps more importantly, there's plenty of superior 4G competition that can be had for less money than you're paying for either of the phones.
Performance: Packs a punch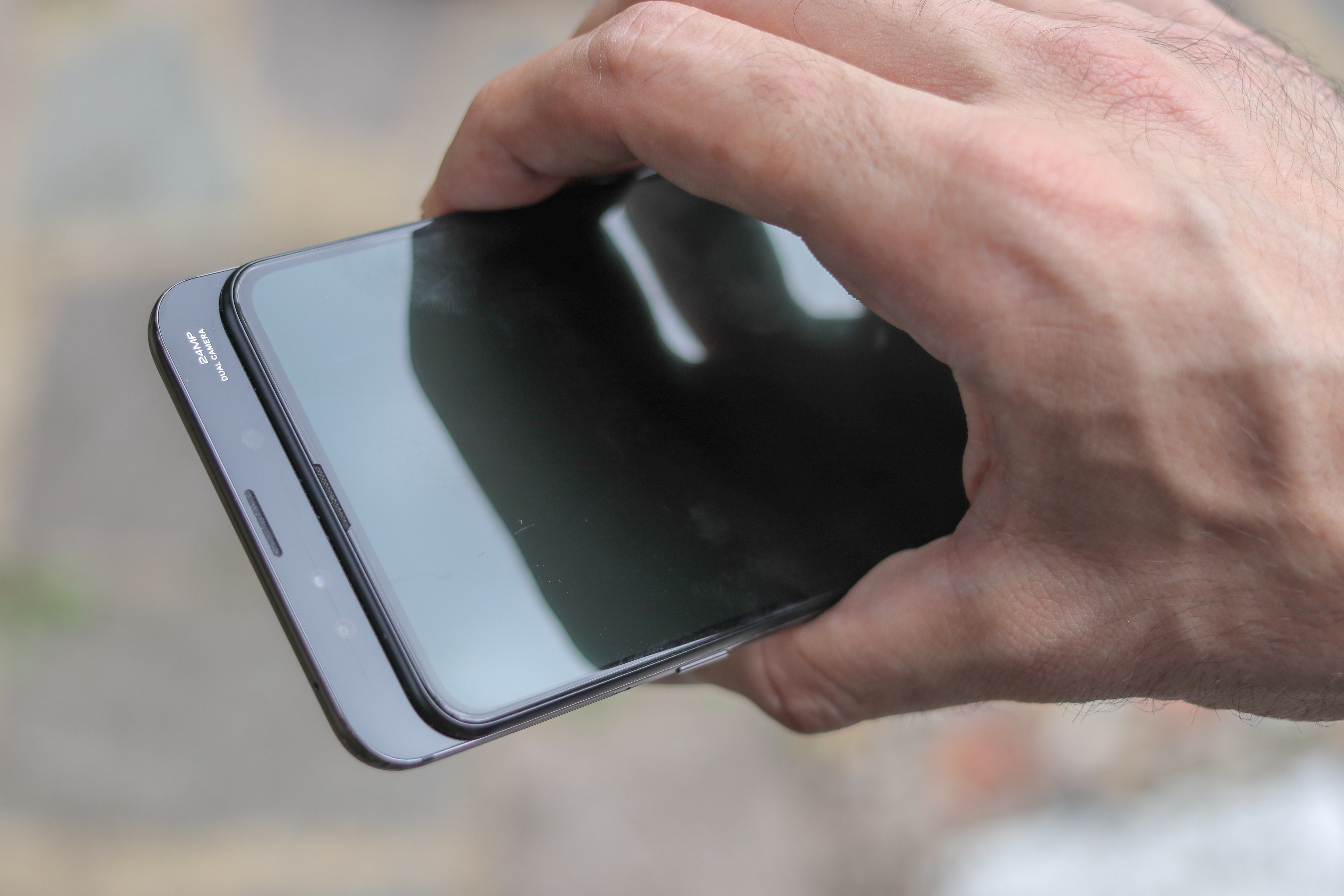 Loaded up with 128GB storage, a Qualcomm Snapdragon 855 processor and 6GB RAM, the Xiaomi Mi Mix 5G does exactly what its 4G counterpart did – power through games, 4K content and multitasking like a boss. The all-screen display is a beauty to game on, and while we would have liked stereo-sound, the mono-speaker is well positioned, so we didn't find ourselves muffling sound when we gamed on it or watched movies.
True power-users may find the storage capacity a sticking point. With 128GB onboard, there should be plenty of space for most, but unlike much of the competition, the Mi Mix 3 5G isn't expandable.
When it comes to biometrics, the fingerprint scanner around the back is speedy, and reliable, even if it isn't an under-display scanner as found on much of the 5G competition.
As for the battery, thanks to the fact the 5G version of the Mi Mix 3 has seen a 600mAh boost in comparison to its 4G counterpart, it's able to get through a day with regular use. This extra capacity has come at a cost though – no wireless charging, which you will likely miss if you're coming from a phone with the tech baked in.
Xiaomi Mi Mix 3 5G verdict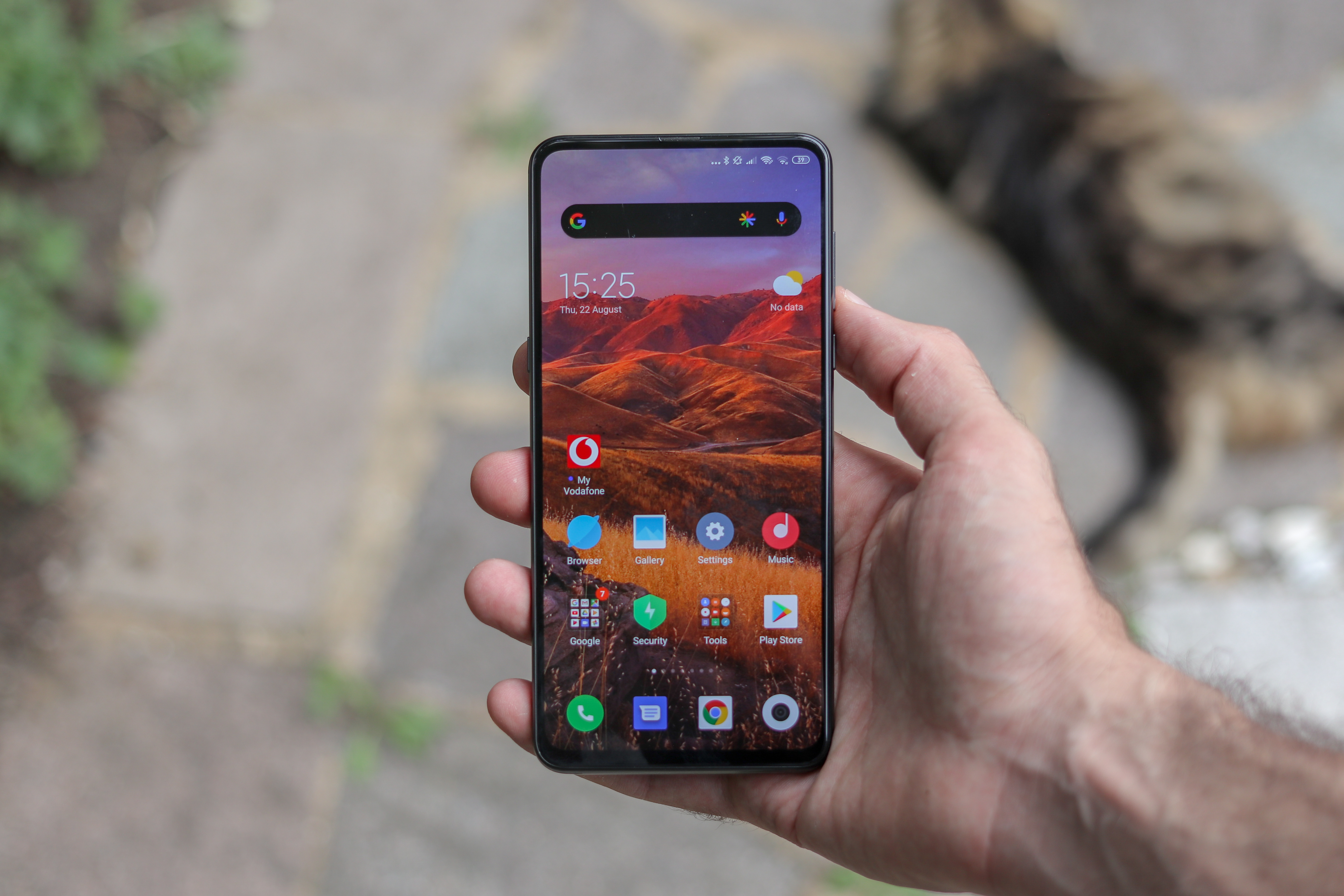 As with all of the 5G phones we've reviewed, in isolation, the Mi Mix 5G is a great bit of kit, but the premium 5G adds is hard to justify until the service really takes off. We were only able to reach speeds of 250Mbps in our time with the phone, and we had to hunt for 5G in central London. And while we found EE to perform faster than Vodafone in general when we did have 5G signal in London, the service is in its infancy, and both networks are live in a handful of postcodes.
As for the phone, the Mi Mix 5G needs a bit of TLC to get the best from it, so you'll want to tinker with the interface and play about with the camera settings. Once done though, it's a corker.
If you're smitten with the slider, want to dive wallet-first into a 5G contract with Vodafone, but don't want to spend Samsung Galaxy S10 5G money, it could be a great choice. If you don't need the speed, however, you can confidently opt for a 4G alternative.
Stuff Says…
A compulsive slider with across-the-board performance, the Mi Mix 3 5G is a very good phone, but when 5G gets less patchy, it'll be a whole lot better.
Good Stuff
5G is fast when you can find it
All-screen display looks great
Feels solid and premium
Bad Stuff
A heavy phone for its size
UI is loaded up with bloatware
5G coverage is sparse (Aug 2019)