Xiaomi Mi Note 10 review
One hundred and eight megapixels. Seriously?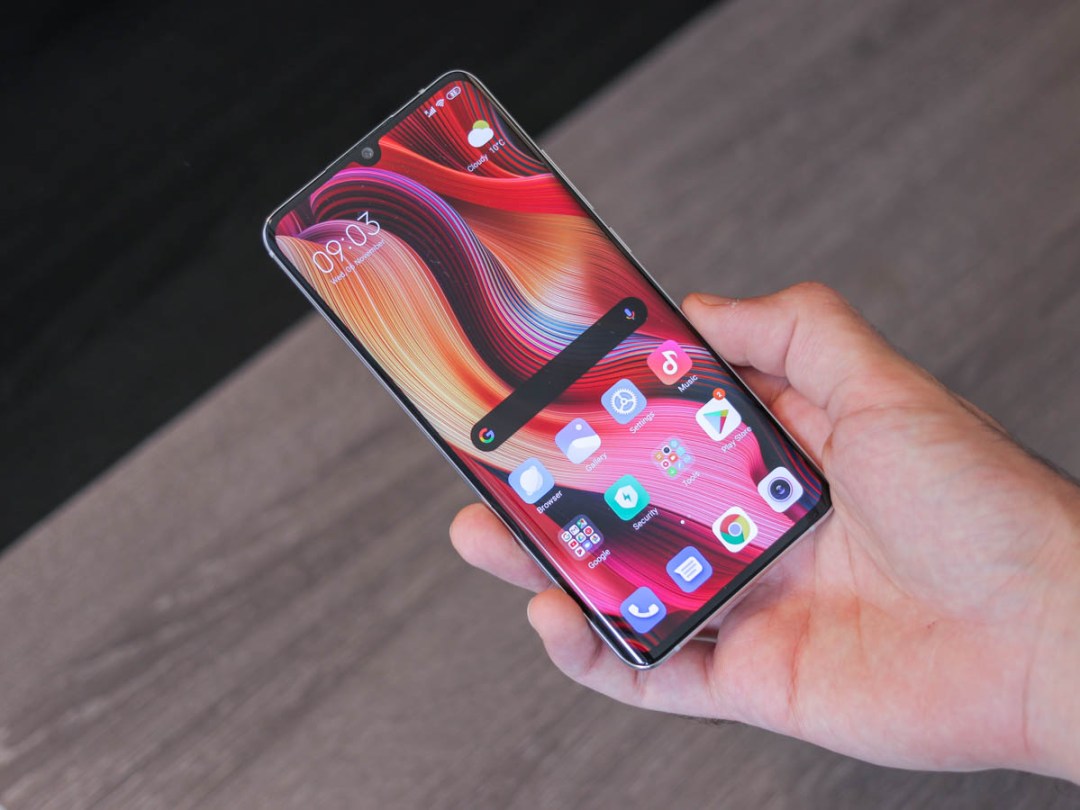 In the space of a few months, smartphone cameras climbed from 48MP to 64MP, and all the way up to the ridiculously high-resolution 108MP sensor in the Xiaomi Mi Note 10 – but do megapixels really maketh the mobile?
With their smaller-than-thimble-sized sensors, Apple and Google reckon 12MP is a rational limit for smartphone cameras. Xiaomi, however, has other ideas, and in partnership with Samsung, has officially broken the silly pixel-count continuum to bring us the Xiaomi Mi Note 10.
There are no less than five cameras around the back of the Mi Note 10, and the phone has a combined pixel-count of 180 million pixels. Luckily, though, there's a lot more to this phone than picture-taking – it's got seriously premium styling and a cracking curved OLED display too.
There's a but though. Its internals are middling and you can get more power for less from other phones, including the fantastic Realme X2 Pro and Xiaomi Mi 9T Pro. All things considered, has Xiaomi hit an unbeatable balance or is the Mi Note 10 just too camera-tastic at the expense of other specs for its own good?
Design and screen: Xiaomi P30 Pro
The Mi Note 10 is the Huawei P30 Pro's almost identical twin: flat bottom and top, curved glass back and front, and the Glacier White version is virtually identical to Huawei's shimmery, mother of pearl-esque P30 colour.
If you're going to take inspiration from a phone, however, the P30 Pro isn't a bad shout; it's a stunning looking handset that crams a periscope camera into an elegant body, which is what the Mi Note 10 does too.
The Mi Note 10 is big – similar in size to an iPhone 11 Pro Max, but Xiaomi has managed to find space for a headphone port here. Around the back, you'll find a chunky camera bump, though the case you get with the phone masks it a little while adding some protection to the mix, along with a little extra heft.
As for the screen, it's 6.47in, features Full HD resolution and a pixel density of around 400ppi. That puts it on par with an iPhone 8 Plus when it comes to picture clarity. Unlike the 8 Plus, however, the Mi Note 10 features a punchy AMOLED display.
Loaded up with HDR10 credentials, the screen is cracking: nice and bright (600 nits), relatively edge-to-edge, with a small water-droplet notch at the top. It's an impressive package.
UI and performance: The mid-range bit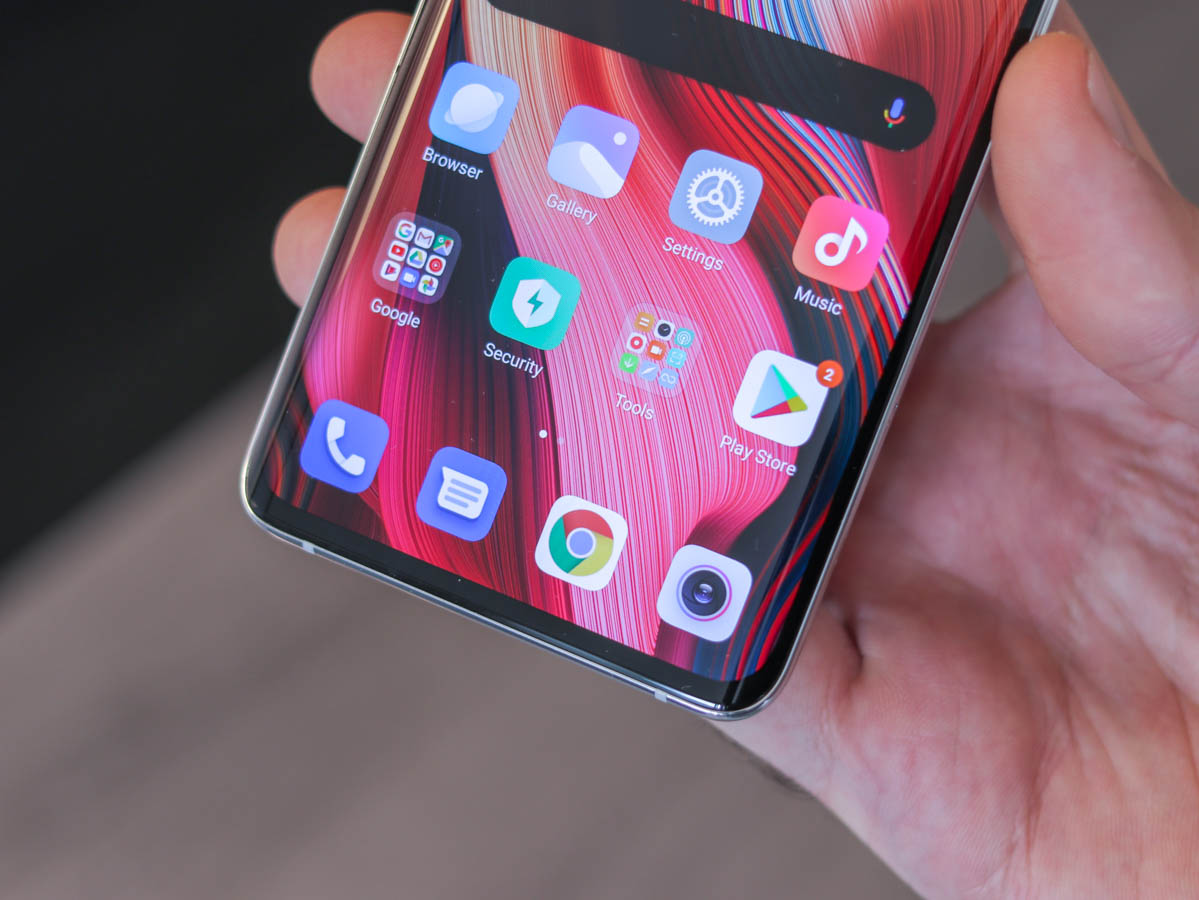 Xiaomi phones run a customised version of Android called MIUI. This isn't handicapped in the way recent Huawei devices are, you still get Play Store access which means oodles of apps. That said, if you're coming from another Android phone, things will feel different.
There's no apps tray, for example, so just like on an iPhone, when you install an app, it'll be plonked on your homescreen. Additionally, your notifications won't create tiny icons in the bar at the top of your screen. To get any indication as to what apps want your attention, you'll need to pull that bar down for an expanded notification view. Text selection is also a bit different too.
All this means that MIUI isn't our favourite interface from a day-to-day point of view, but it's still easy to get used to and is clean and customisable. That said, one aspect that just cheapens the phone are the adverts sprinkled across the UI. Run the 'Cleaner' to cull some background processes and you'll be served an ad. Install a new app and it'll be scanned for viruses alongside an ad. You can disable a lot of these, but when you're paying €549 for a phone the fact that they exist in the first place is pretty cheeky.
Also interesting is the choice of chipset Xiaomi went with. It's a Snapdragon 730G with 6GB RAM. This won't power through the latest games and chores with as much gusto as a Snapdragon 855 or 855 Plus – two chips found in cheaper devices like the Mi 9T Pro and the Realme X2 Pro.
Day-to-day performance is great for the most part: there's no slowdown when swiping through the UI, browsing the web or watching videos. That said, photo-taking can be a bit of a juddery process, which is hardly surprising considering the 108MP images the Mi Note 10 has to handle. If the phone had flagship power, would it have been able to handle its humongous pixel-count better?
Power-hungry apps can drop frames too, so if you prioritise gaming over picture-taking, skip the Mi Note 10 and look to the pricier OnePlus 7T or the more affordable Huawei Nova 5T.
Inside the phone is 128GB storage. While it should be enough for most, power users might fill it up after a few months, so the lack of an SD card slot might put you off. There's also a fingerprint scanner under the screen which is great to see, even if it isn't quite as zippy as top-tier flagships.
Camera: Sharper than sharp
If you want the sharpest smartphone camera money can buy, then the Xiaomi Mi Note 10 is it. The main wide-angle camera is 108MP. There's also a 12MP 2x zoom camera, a 5MP 5x zoom camera, a 20MP ultra-wide camera and a 2MP macro photography camera.
Nothing comes close to the detail the Note 10 camera grabs – it's staggering. Pictures are taken at a default resolution of 27MP, combining four pixels into one, a technique called pixel binning. Override this and shoot at the full 108MP, however, and things just get ridiculous.
In good light, the Xiaomi Mi Note 10 can grab shots that can be cropped into time and time again – it's incredibly sharp. While snaps from its 108MP camera lack a bit of the colour-popping dynamic range those shot on Pixels and iPhones do, their detail and shallow depth of field is sensational.
Low-light performance is good, though not quite Huawei Mate 30 Pro, Pixel 4 or iPhone 11 Pro good, and the same can be said for dynamic range.
The additional cameras also impress. The 12MP 2x zoom combo makes for a great portrait camera and the ultra-wide-angle lens gets plenty in the frame. At night, these are seriously inconsistent though, so stick to the main 108MP module when the lights drop. The Macro camera is a nice touch too, and the front 32MP selfie camera is one of the better ones around.
Video capture is good too, though at 4K the frame rate is capped at 30fps – half that of the similarly priced OnePlus 7T. With optical image stabilisation, however, its footage is held together well, and the inclusion of a fun Vlog mode, which automatically applies transitions to short clips, is ace.
All this and more means the Xiaomi Note 10 Pro is definitely the best camera phone you can get for €549, even if it isn't necessarily the best phone you can pick up for that price.
Battery: When bigger isn't better
With a giant 5260mAh battery inside, we expected the Mi Note 10 Pro to last for days, but one was about all it could manage. That isn't bad, but it isn't class-leading like the numbers suggest it should be.
It charges nice and quickly with 30W fast charging, powering it up by around 55% in 30 minutes, though there's no wireless charging here. In turn, while its camera topples much of the pricier competition, it doesn't have all the bells and whistles you'll find on the Samsung Galaxy S10 or iPhone 11 series.
Xiaomi Mi Note 10 verdict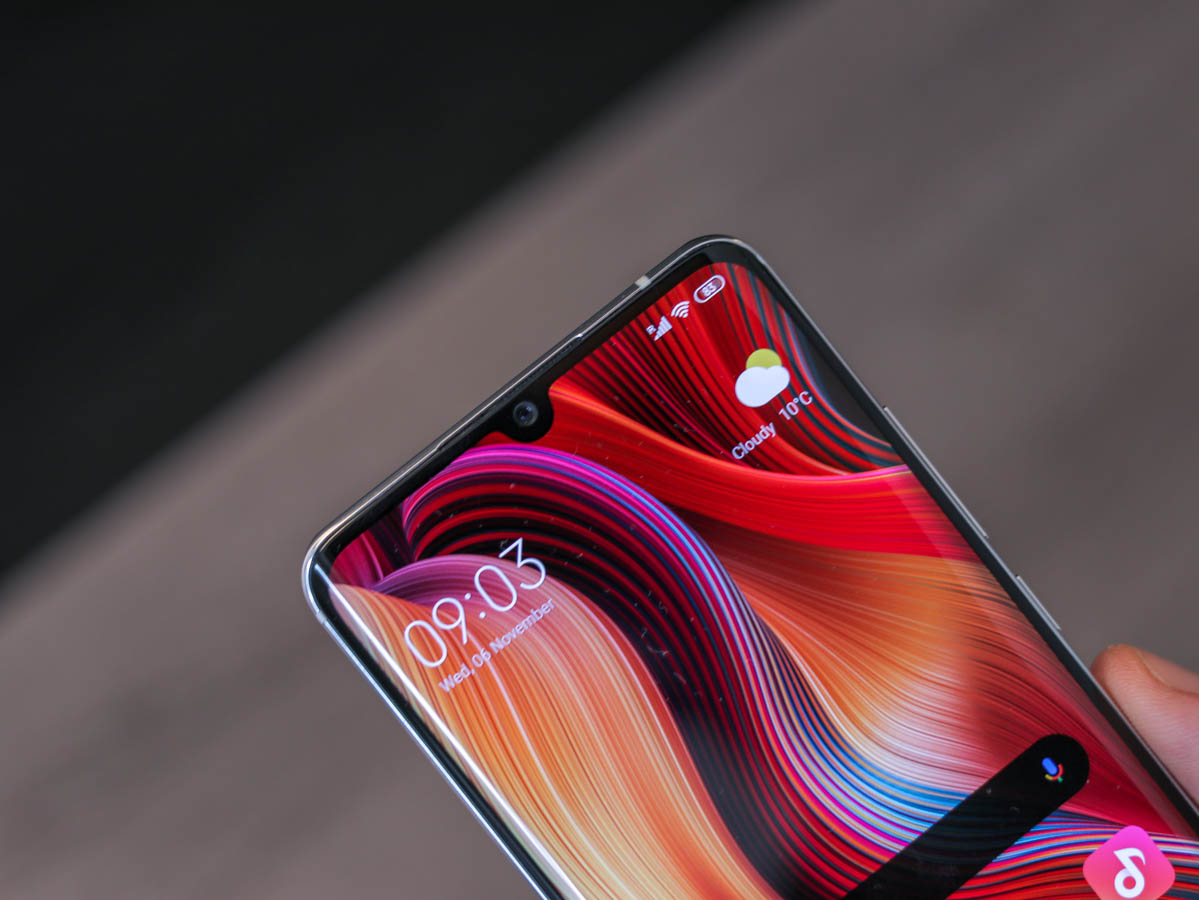 You won't get a better camera phone for €549 than the Xiaomi Mi Note 10 – it's that simple. The fact it also looks gorgeous and has a bright, punchy screen adds to its appeal. That said, as an across-the-board smartphone, the price is a bit harder to swallow if you don't need the best camera around.
Missing mod-cons like wireless charging, a 90Hz screen, expandable storage and flagship power, which is especially noticeable in the camera app, hold the Mi Note 10 back though. The Realme X2 Pro and Xiaomi Mi 9T provide a more consistently smooth, powerful UI experience, even if they pack weaker imaging capabilities.
While it isn't perfection, then, the Xiaomi Mi Note 10 is still a fairly priced mid-range flagship with some fantastic flourishes and a best-in-class camera.
Stuff Says…
It's got an incredible camera but the Mi Note 10 is let down by middling power under the hood
Good Stuff
Excellent main camera
Premium design
Good battery life
Bad Stuff
No SD card slot
Mid-range power
Pesky UI adverts