The 6 best painting and drawing apps for Windows
How to get your doodle on now that Paint has kicked the bucket
Microsoft Paint is no more. It has ceased to be. It is an ex-program.
Or rather, it will be, once Microsoft gives it the shove from the Windows 10 Fall Creator's Update later this year. Sure, it'll be archived somewhere in the Microsoft Store, but let's be honest – downloading it now is pretty much necromancy.
It's only right, then, that you shed a tear for every time you spent over 7000 hours on a pixellated masterpiece, created abstract doodles with the Paint Bucket tool, or scribbled oddly phallic shapes over Facebook screenshots of your ex (just me?). Once you're done mourning, it's time to pick a replacement.
There are plenty of choices, even if you don't fancy shelling out a wedge of cash for Photoshop – and we've got six of the best right here.
1) Paint 3D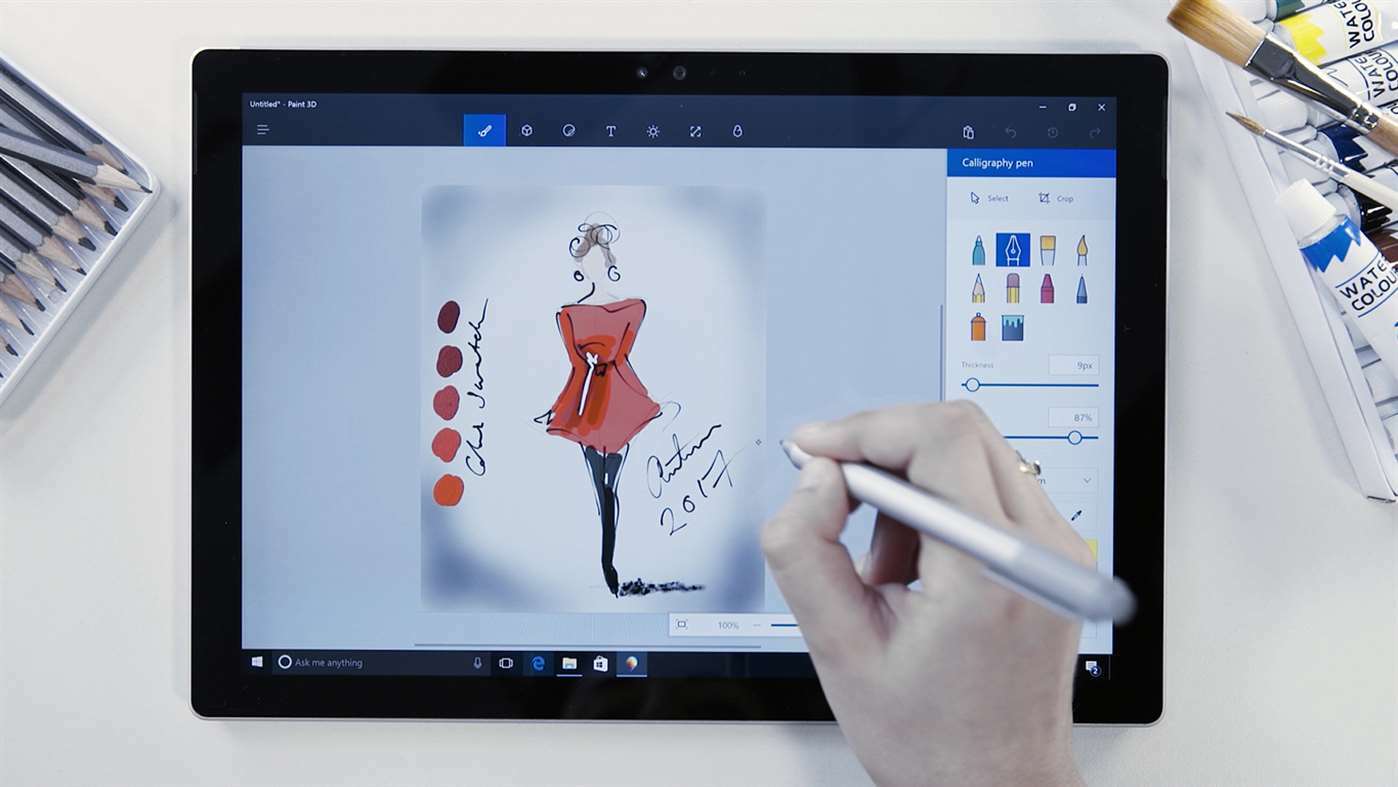 The 'official' replacement for Paint, Paint 3D will come as standard on all Windows 10 PCs bought after the Fall Creator's Update lands. Your existing PCs will download it automatically as part of the update, if it's not already installed.
With overhauled looks (ie toolbars that don't look like they're from the 1990s), new brushes and tools, there's a lot more power here than you'd get with good ol' MS Paint, and it'll handle 3D models as well as 2D images.
Download 3D Paint for free from the Microsoft Store.
2) Zen: Coloring Book for Adults
Let's face it – most of us just used Paint to kill time, colouring in scribbles with the Paint Bucket tool. Why pretend you need something more powerful, more flexible or more serious? Download Zen and get your colouring-in fix.
The app itself is free, but you can pay extra to get more designs to satisfy your lust for artistic expression.
Download Zen: Coloring Book for Adults for free from the Microsoft Store.
3) the GIMP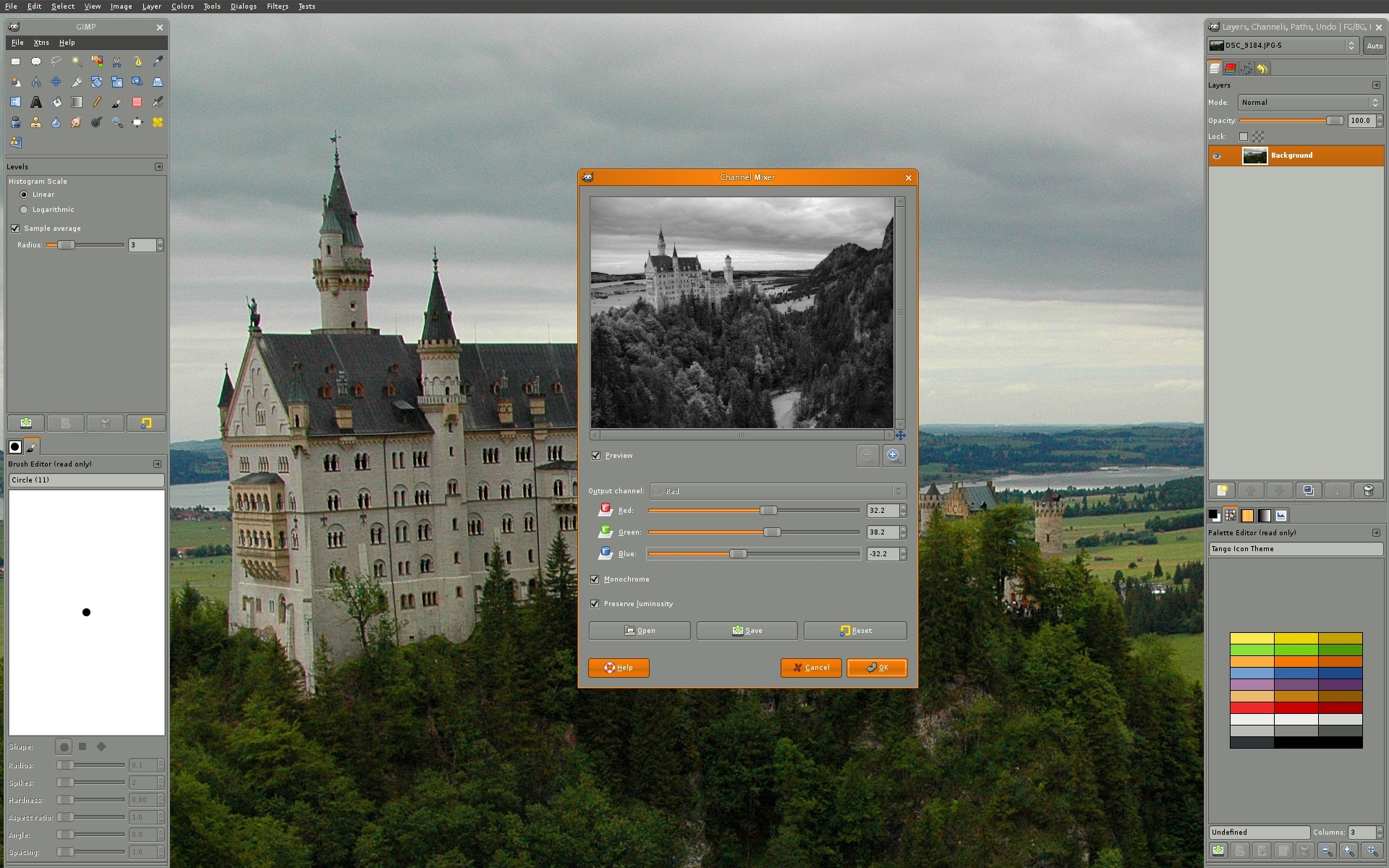 Get your mind out of the gutter, you grotbag. GIMP stands for GNU Image Manipulation Program – and nothing else! It's an open-source image editing program that's been around for years, and should run on just about any system, whether you're running Windows, macOS or (shudder) Linux.
GIMP isn't the most user-friendly bit of kit, admittedly, and in older versions, the ancient-looking menus, icons and windows could quickly give you flashbacks to working on Windows XP, but it's had a major design overhaul in the last few years to make it a bit easier on the eye.
There's loads of power underneath, though, so when you're done doodling and want to get some serious artwork done, it's got you covered.
Download Gimp for free from gimp.org.
4) Paint.net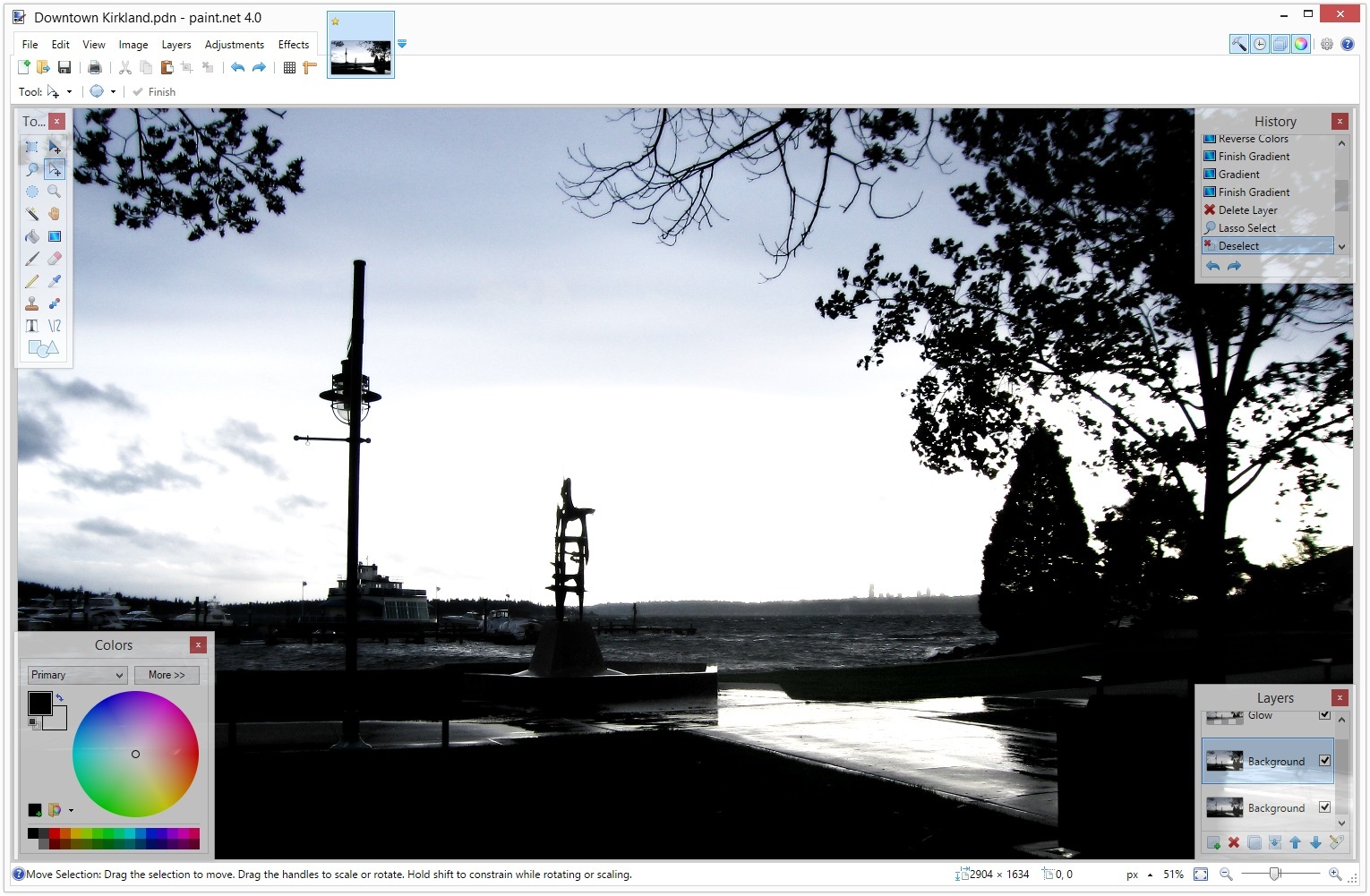 Take everything that graphics pros love about Photoshop, swap the complex menus and icons for something that looks a little more user-friendly (and a lot more like MS Paint), and make it free to download. That's Paint.net in a nutshell. What's not to like?
If you just want to doodle, it's got all the paint brushes you need, but drop a photo in it and you'll get a whole lot more editing power than you would with Microsoft's freebie.
The only tricky bit is actually downloading the thing – head to paint.net and you'll be met with colour samples of actual paint cans. Exciting.
Download paint.net for free from getpaint.net.
5) Sketchable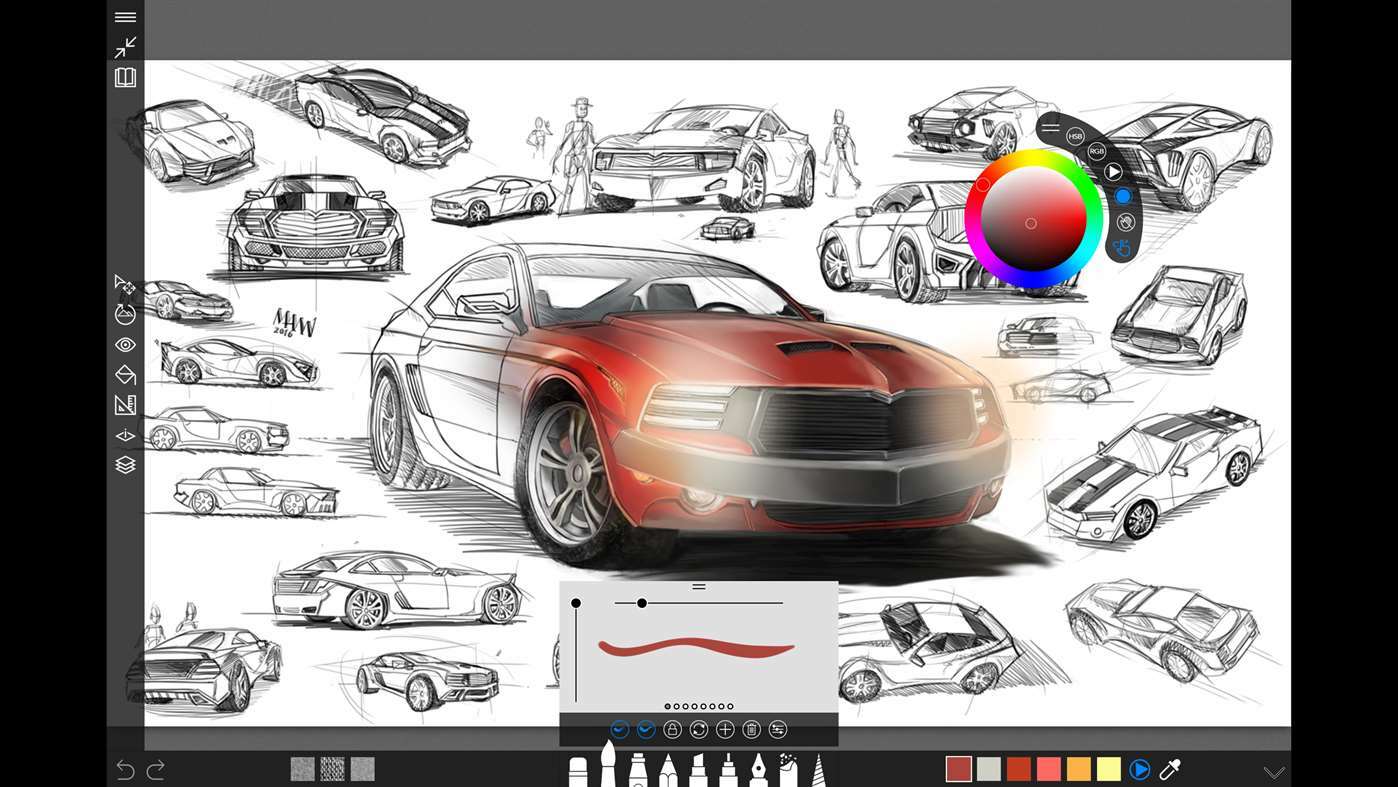 So you've got one of them fancy Surface Pro tablets, and want to put that equally posh Surface Pen to good use? Better get Sketchable then. It's a freebie, but has all the extras you'll want to get the most from a stylus.
Think pressure sensitivity, so you get thin lines when you draw softly, but chunky great big ones when you jab the screen with real force. It's part journal, too, so you can use it to make notes as well as draw doodles. In-app purchases unlock extras like layer support, for more advanced artists.
Oh, and it'll play nicely with the Surface Dial too, if you're into that kind of thing.
Download Sketchable for free from the Microsoft store.
6) Autodesk Sketchbook
OK, so this is a bit of a cheat – Autodesk's excellent Sketchbook isn't free, but does have a comprehensive free trial, which should be plenty for anyone after a replacement for our dearly departed MS Paint.
That means you only get one layer to work with, but all the tools and brushes – and there are loads. Forget dotting the screen with pixels, when you can switch between swooping caligraphy pens, chunky markers and gloopy paint brushes.
If you like what you see, you can shell out for a pro subscription and unlock all the premium extras.
Download Autodesk Sketchbook (trial version) for free from the Microsoft Store.