Best Apple iPhone 15 pre-order deals and SIM-free price
The iPhone 15 series is now available for pre-order. Here's all the latest info plus links to buy Apple's latest 15, Plus, Pro and Pro Max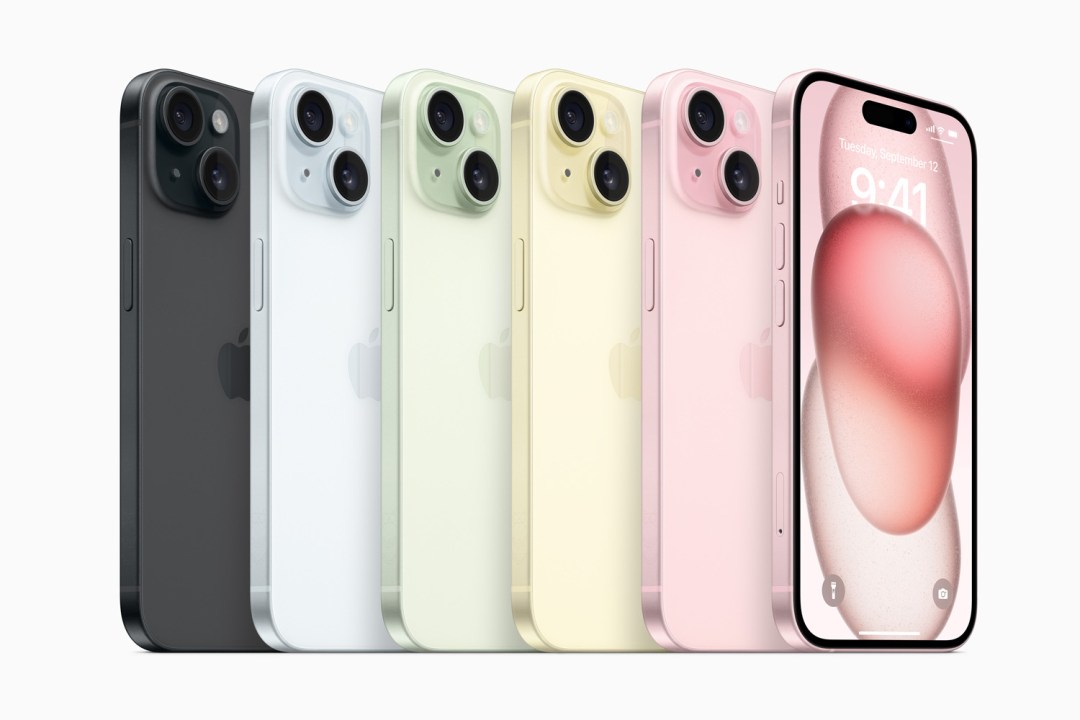 The iPhone 15 series is now available for pre-order. All the iPhone 15 price and pre-order deals we have are here for you. Note that as the pre-order period has only just started, a lot of deals are only just starting to become available in our pricing widgets.
As with the last few years there are four phones available – the 6.1in iPhone 15 and iPhone 15 Pro as well as the 6.7in iPhone 15 Plus and iPhone 15 Pro Max. All were released this week at Apple's Wunderlust event alongside the Apple Watch Series 9 and Apple Watch Ultra 2.
The iPhone 15 and 15 Plus are available in black, blue, green, yellow, and pink The iPhone 15 Pro and Pro Max are available in black titanium, white titanium, blue titanium, and natural titanium. They don't look hugely different in the press shots aside from the blue, so we'll have to wait and see what they look like in the flesh.
iPhone 15 pre-order and release dates
Pre-orders have now begun with full availability beginning Friday, September 22. As usual, the latter date is when it'll be available in physical stores as well as online.
Most networks and selected retailers (including Apple itself) are doing trade-in deals if you have an older iPhone to swap out.
iPhone 15 and 15 Plus SIM-free price and latest deals
You can purchase the iPhone 15 from $799/£799, and the 15 Plus from $899/£899. The USD pricing is the same as for the iPhone 14, but these prices reverse the unpopular price hike for the UK that we saw this time last year.
Latest iPhone 15 deals
Latest iPhone 15 Plus deals
iPhone 15 Pro and Pro Max SIM-free price and latest deals
The iPhone 15 Pro is from the same $999/£999 as last year, and the 15 Pro Max from $1099/£1199.
Latest iPhone 15 Pro deals
Latest iPhone 15 Pro Max deals
iPhone 15 series price comparison for the US and UK
| | | | | |
| --- | --- | --- | --- | --- |
| Model | 128GB Price | 256GB Price | 512GB Price | 1TB Price |
| iPhone 15 | $799/£799 | $899/£899 | $1,099/£1,099 | N/A |
| iPhone 15 Plus | $899/£899 | $999/£999 | $1,199/£1,199 | N/A |
| iPhone 15 Pro | $999/£999 | $1,099/£1,099 | $1,299/£1,299 | $1,499/£1,499 |
| iPhone 15 Pro Max | N/A | $1,199/£1,199 | $1,399/£1,399 | $1,599/£1,599 |
iPhone 15 carrier pre-orders
US – register to pre-order from AT&T | T-Mobile | Verizon
UK – register to pre-order from EE | O2 | Sky | Three | Vodafone
You can also pre-order the iPhone 15 at Mobiles.co.uk or from Box.co.uk
Highlighted carrier deals
EE UK
EE is the first network anywhere in the world to offer access to the Apple One Individual Plan as part of their package. It's a new part of the Full Works Plan for iPhone which EE has offered for a few years. That plan also comes with unlimited data and the ability to upgrade when you want. The iPhone 15 is available from £56.24 per month plus £30 upfront with unlimited data on an Essential Plan for iPhone and a 36 month Flex Pay agreement.
O2 UK
O2 is offering iPhone 15 from £42 per month with a £30 upfront fee. That price includes 1GB of data (so you'll want more data than that, we'd suggest).
Sky Mobile UK
The iPhone 15 starting from £26 per month with double data across all plans. The iPhone 15 Pro starts at £33 per month, the iPhone 15 Pro Max for £39 and iPhone 15 Plus for £30. Data prices then start at £8 for 8GB (instead of 4GB) and rise to 150GB (instead of 75GB) for £26.
Three UK
We don't have any details of Three's offering as yet aside from the fact the network has confirmed to us it will be offering the iPhone 15 series and Apple Watch Series 9.
Vodafone UK
Vodafone is offering the new iPhones on Vodafone EVO, its flexible offering with contracts from 3-36 months. You can also get a guaranteed amount when the network buys it back next year. Vodafone says its customers could get up to £871 when they traded up to the iPhone 14 series last year. iPhone 15 is available to pre-order from £18 a month with a £39 upfront cost based on a 36-month device plan at £21 per month.