How to edit WhatsApp messages
The feature has started rolling out globally and will be available to everyone in the coming weeks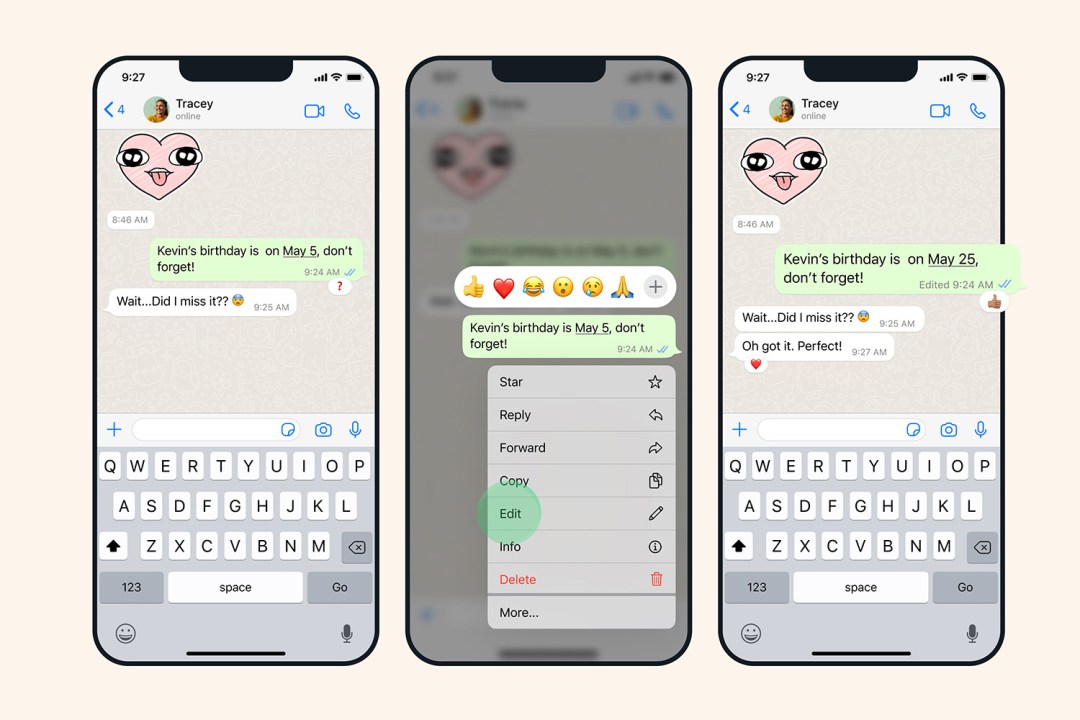 First thing's first – WhatsApp owner Meta says this feature won't be available for all WhatsApp phone users as yet.
The social giant says it has "started rolling out globally and will be available to everyone in the coming weeks". But if you've got the ability, we'll show you how to edit your WhatsApp messages.
We've all done it; sent a message that wasn't finished or said something we instantly regret. For a while now you've been able to delete messages before they've been read. But you can now edit your sent messages on WhatsApp if you make a mistake or want to change what you've said.
As with choosing to delete a message, what you need to do is long-press on a sent message. This will then bring up a menu. Choose Edit from and you'll be able to change what's been said. Now, Meta has picked a pretty strict timeframe for this – you can only edit for up to 15 minutes after you've sent the message. We guess this is to do with the timeframe that most WhatsApps are usually read.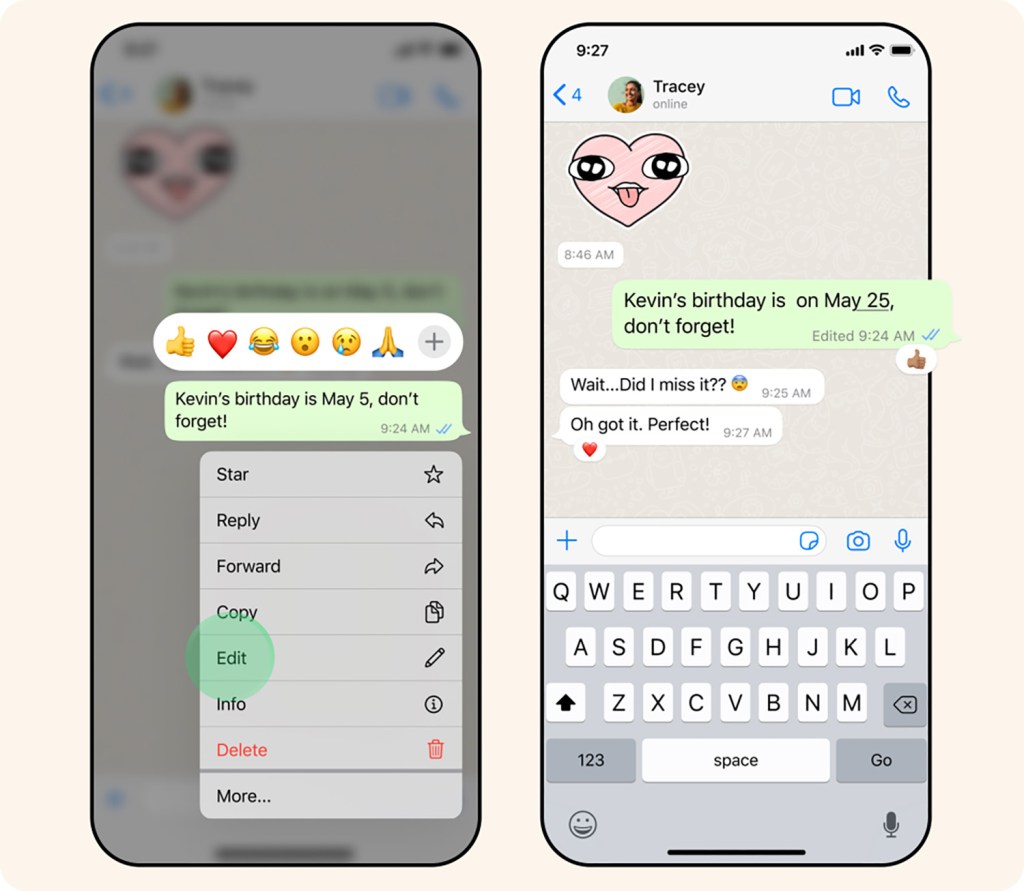 Be warned that your recipient will know you've edited the message as they will be marked as edited – but they won't be able to see what the message originally said. You can still edit messages even if they've been replied to.
Remember that messages within a group could have been read by some people instantly, even if others don't see it until later. And remember that all WhatsApp messages are protected by end-to-end encryption so they can't be read.