Mini meme: Get organised for Christmas!
On the first day of Christmas / My true love sent to me / Apps to help plan successfully
With Christmas mere days away, it's not too late to turn to the world of apps for help getting your Yuletide off to a slick start.
We've picked out eight excellent apps – all free – that you can download right now.
READ MORE: Mini meme: Best photo editing apps
1. Evernote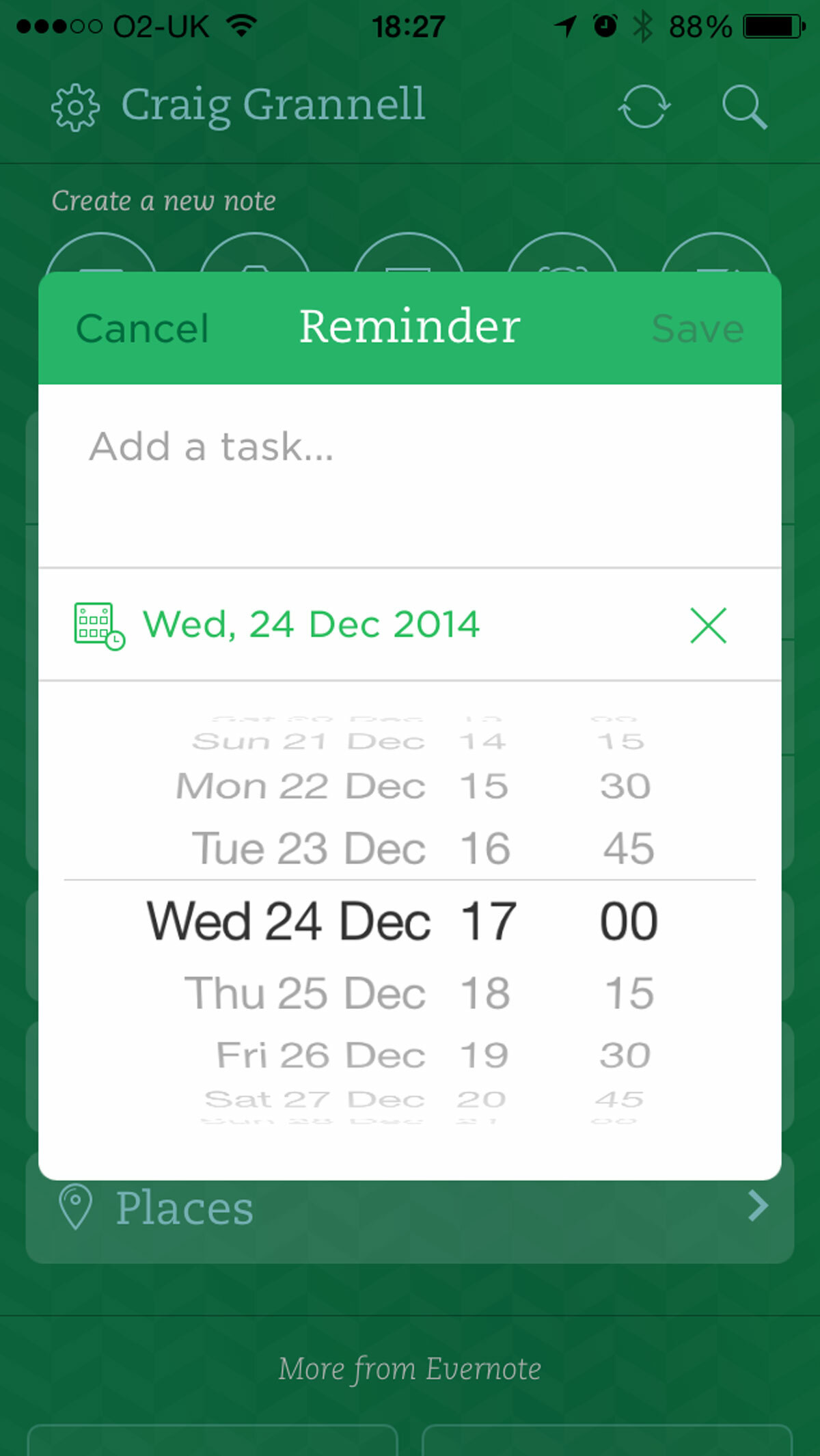 The main problem with organising Christmas is forgetting ALL OF THE THINGS – or remembering some of them and then forgetting where you put your lists. Just bung it all in Evernote – to-dos, gift lists, inspirational recipe cards and decorations – tag everything, put your feet up and have a mince pie.
Platforms: Android, Blackberry, iOS, Windows Phone Price: From £free
Stuff says: ✭✭✭✭✩
2. Amazon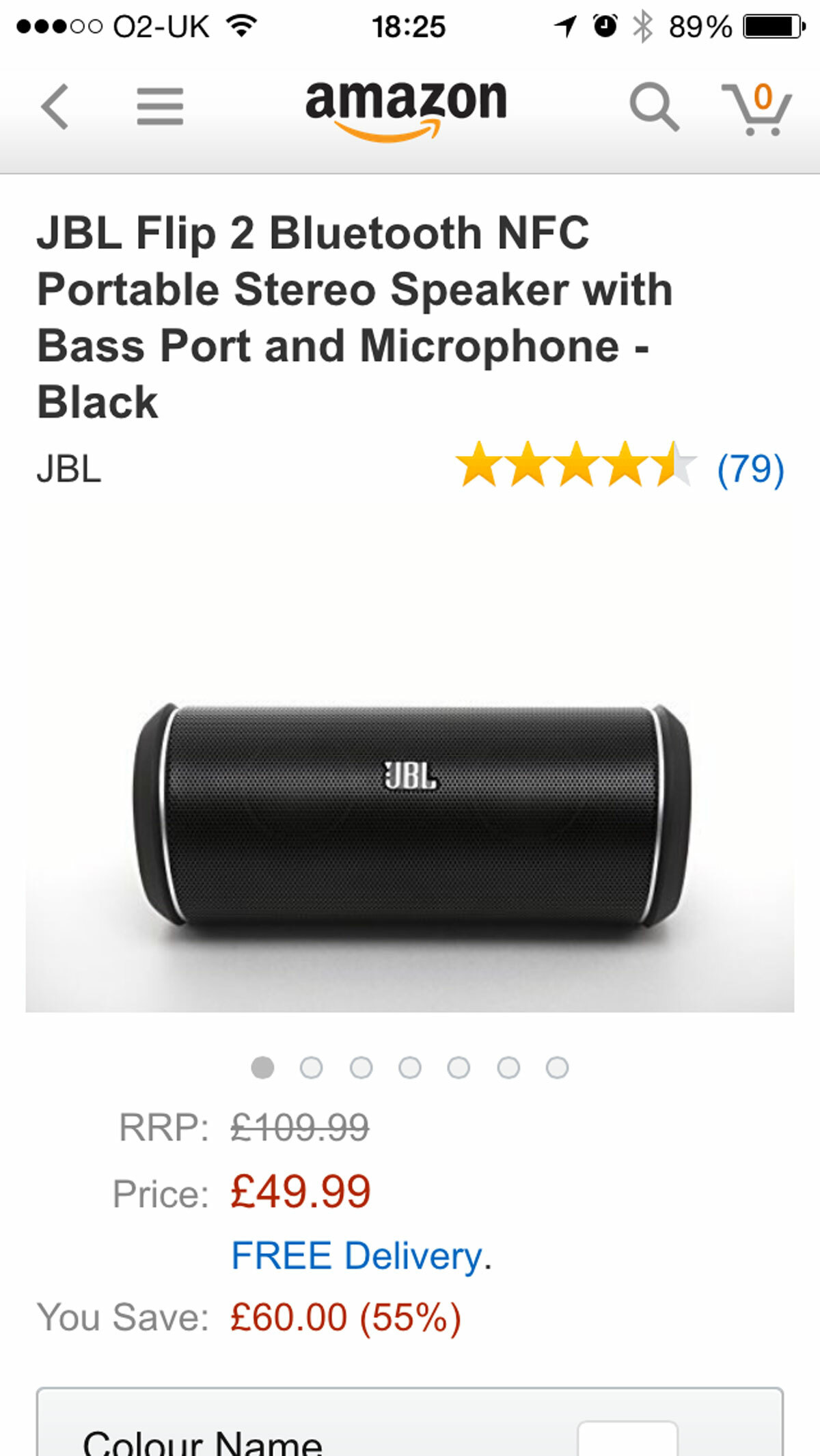 We're fairly certain Amazon will be the only shop in existence by about 2040, and the app shows why: so many things at such low prices, all at your fingertips. It's perfect for the sofa shopper or for those last-minute impulse pressies – assuming you splash out a bit for next-day delivery.
Platforms: Android, iOS, Windows Phone Price: £free
Stuff says: ✭✭✭✭✩
3. Yummly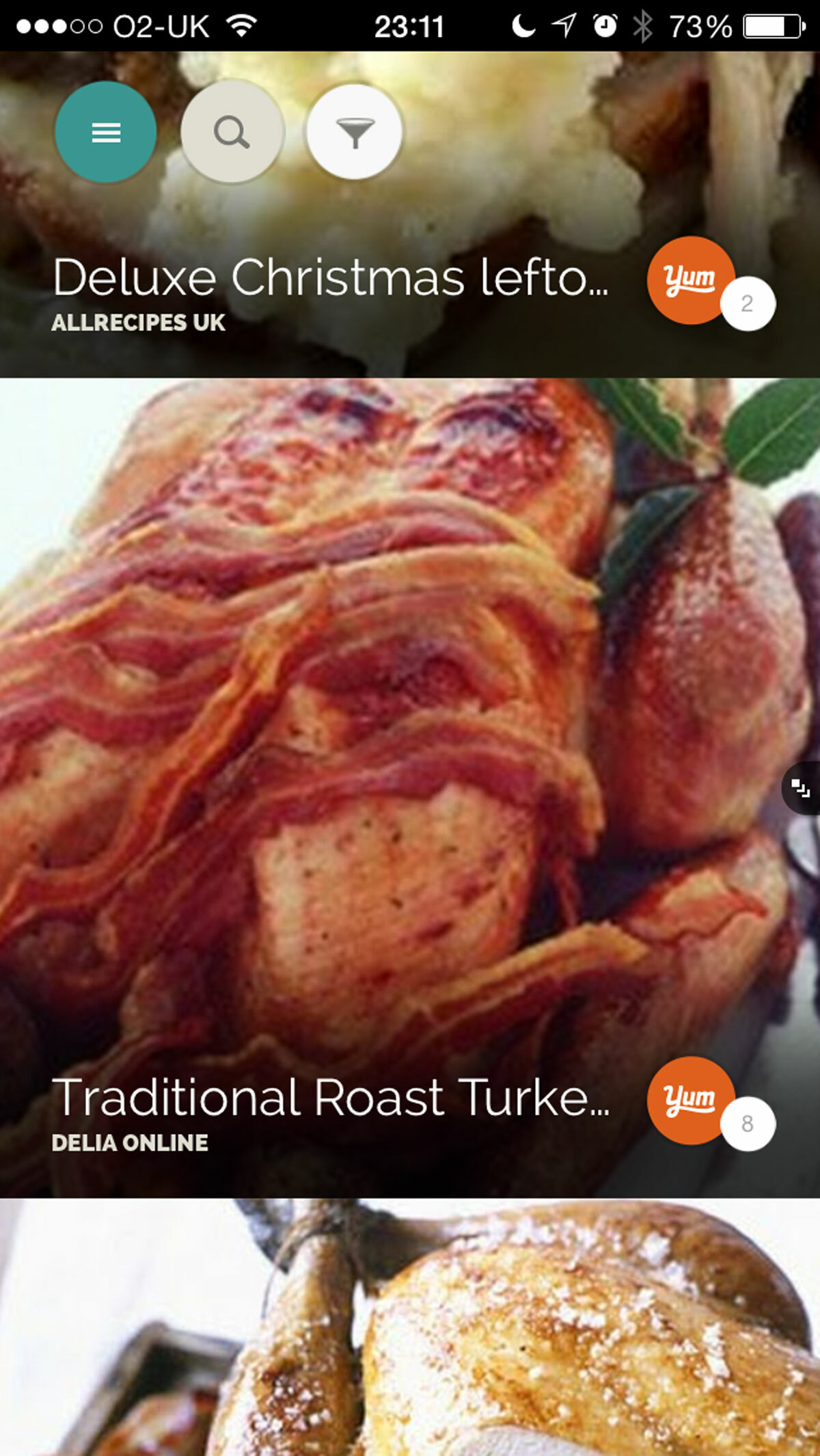 Unless you're going a bit minimal with Christmas dinner (and, sorry, but Turkey Twizzlers and chips will not cut it), you need recipes. Yummly has all of them, and you can make collections and build shopping lists. (Android users must make do with the website, or rivals Allrecipes and BigOven.)
Platforms: iOS Price: £free
Stuff says: ✭✭✭✭✩
4. Google Maps
If you're travelling for Christmas, turning up three hours late for dinner because you went the wrong way up the M1 won't win you a crack at the wishbone. Use Google Maps to plan your journey (and its length) and if you're going somewhere without much reception, save the local map for offline use.
Platforms: Android, iOS Price: £free
Stuff says: ✭✭✭✭✭
5. BBC Weather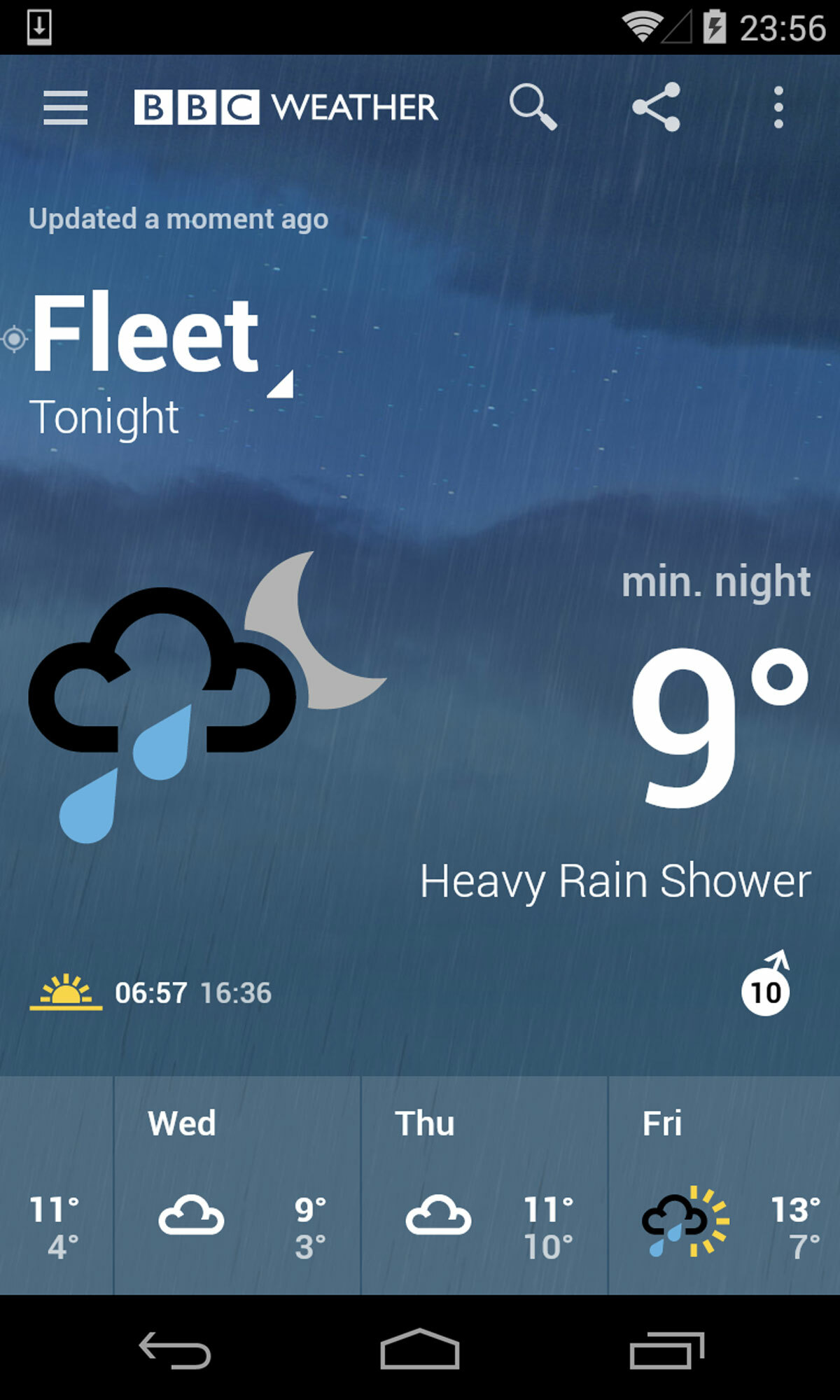 In the UK at least, the weather's as likely to be grey and mild on Christmas Day as attempting to turn your garden into an ice rink and blow the cat over next door's fence. The BBC Weather app's great for forecasts and weather warnings that are as clear as day, even if you've had the odd sherry or ten.
Platforms: Android, iOS Price: £free
Stuff says: ✭✭✭✭✩
6. Moonpig
It's always the same: the cards are done and dusted, at the mercy of Royal Mail, but you've forgotten one. You could go out again, but instead stay in, use Moonpig to send a personalised card from the oddly svelte mobile selection, and spend the evening perfecting your Slade impersonation.
Platforms: Android, iOS Price: £free
Stuff says: ✭✭✭✩✩
7. Christmas Radio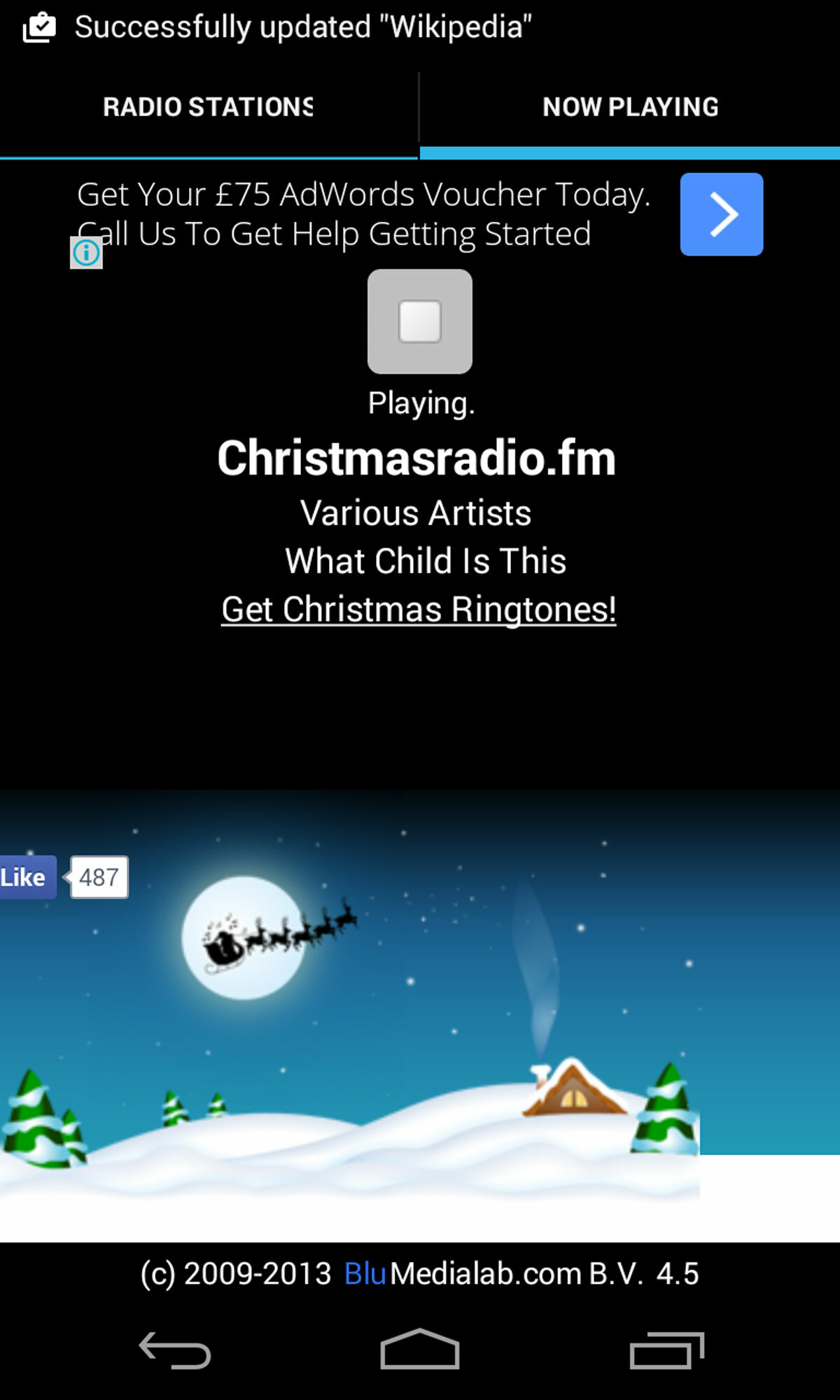 Whenever a bunch of people get together, everyone's varied and personal taste in music is most likely to make them come to blows. So set fire to Spotify for the day and go truly festive with Christmas Radio, playing only music from stations that have Santa, sleigh bells, carols and snowmen on the brain.
Platforms: Android, iOS Price: £free
Stuff says: ✭✭✭✩✩
Download Christmas Radio
8. Humming Timing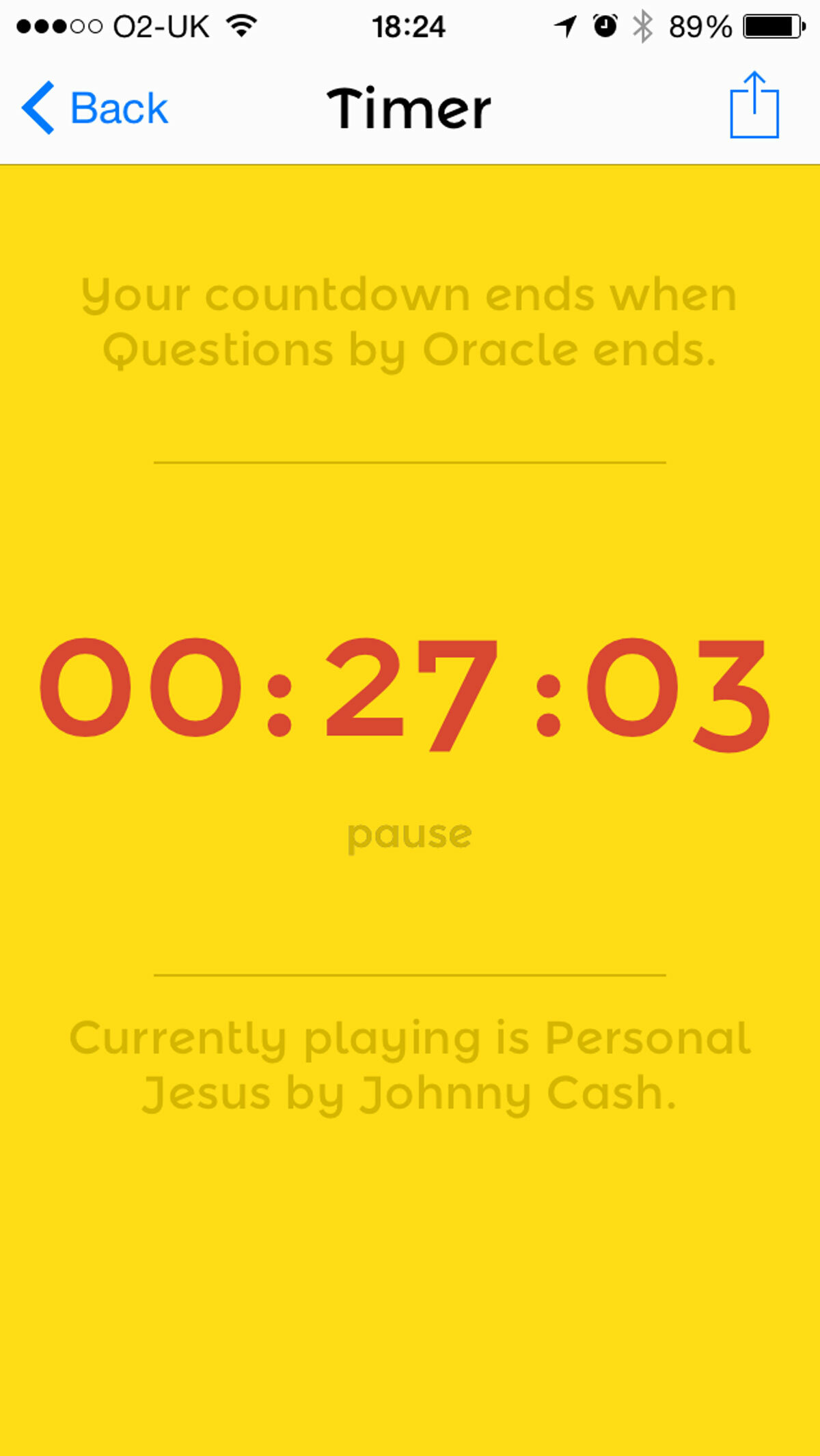 Since this timer only goes up to a second under two hours, Humming Timing's no good for your turkey, but it's great for timing veggies and the like; instead of an alarm blaring when something's ready, it uses tracks from your music library. Spuds ready when American Pie is done? Confusing but tasty!
Platforms: iOS Price: £free
Stuff says: ✭✭✭✭✩
READ MORE: Stuff Gadget Awards 2014: Uber is the best app of the year