What is Netflix's cloud gaming service? Everything you need to know about the new way to stream games
The streamer now offers limited cloud gaming on desktops and TVs, alongside its mobile titles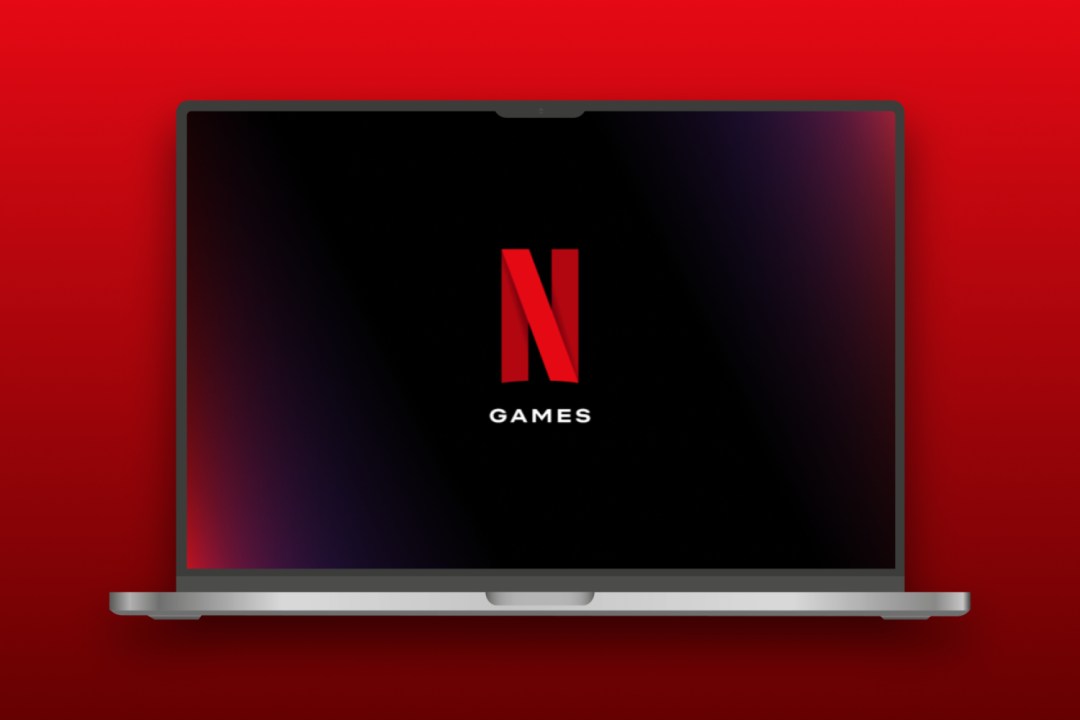 With so many TV streaming services competing for eyeballs, each one is trying something different to capture viewers' attention. With a firm grasp on films and telly already, Netflix is eyeing up gaming. The streamer already offers a slate of mobile titles based on its content. And now, the platform is expanding its gaming offering to your desktop and telly, thanks to its cloud gaming service.
But what exactly is Netflix's cloud gaming service? Plus, how does it work, and what titles can you play? Here's everything you need to know about the latest gaming offering from the streaming giant.
What is Netflix cloud gaming, and how does it work?
Netflix's cloud gaming service pretty much does what it says on the tin – it's a service that lets you play games online. You can access titles on your desktop or TV, streaming the games just like you would other content on the streamer. So far, it's being released in a beta capacity, meaning that Netflix is still testing the service. But it's set to roll out over the coming months.
So far, you can play titles on Amazon Fire TVs, Chromecast, LG TVs, Nvidia Shield TV, Roku devices and TV, and Samsung Smart TVs. But support for additional devices will be added at a later date. In the coming weeks, you'll also be able to access titles via your desktop (both Windows and Mac). To play games on your telly, you'll need to use your smartphone as a controller with the Gamepad app. But on a computer, you can just stick to using your mouse and keyboard.
What sort of games can you play?
So far, there are only two titles available on Netflix's cloud gaming service: Oxenfree from Night School Studio, a Netflix Game Studio, and Molehew's Mining Adventure. Oxenfree is an interactive adventure title, while Molehew's Mining Adventure is a gem-mining arcade game. So the two titles are sure to appeal to a broad range of players.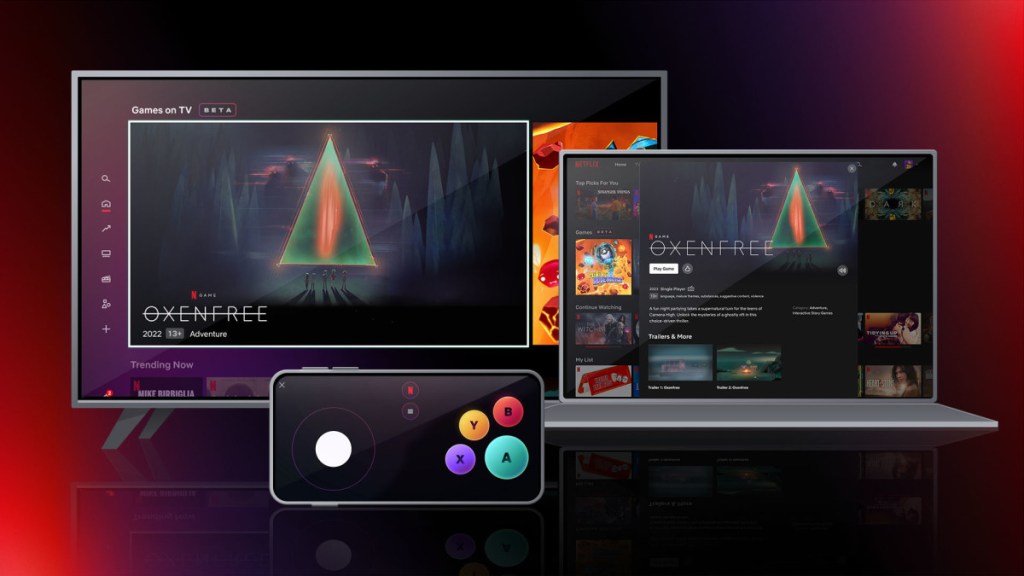 As the service comes out of beta and heads towards a general release, we expect Netflix to roll out more titles. Since most of its mobile games catalogue is based on its TV and movie content, we wouldn't be surprised to see the same for its new titles.
Where you can access Netflix's cloud gaming
So far, only a small number of subscribers in the UK and Canada have access to Netflix's cloud gaming service. It appears that the selection of users will be random, with no way to request access to the beta. So if you're keen to have a play, let's hope you're one of the lucky few selected.
As we mentioned, you'll also need to have a supported streaming device and eligible smartphone to play title tellies. When the desktop version is released, you'll only need either a Mac or Windows machine.