So you just got a Sony PlayStation 5: these are the first things to do with your PS5
Managed to bag a PS5?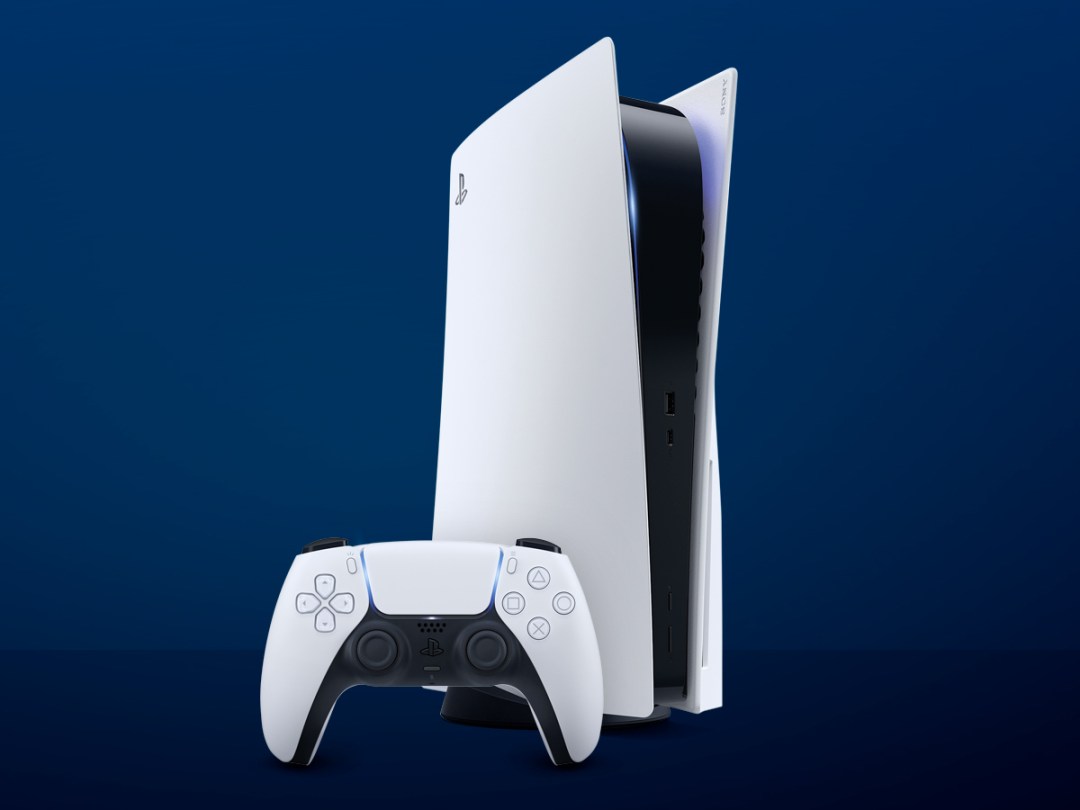 Just unwrapped a PlayStation 5 on Christmas morning? Congrats, you now own a piece of innovative hardware with truckloads of power and a diverse catalogue of games.
Chip shortages and high demand blighted Sony's colossal console launch. The console has only really become widely available in the past few months, but the hype is definitely worth it in this case.
Closer to a gaming PC than a plug-and-play machine, the PS5 can pump out 4K visuals at 60fps with hardware-accelerated ray tracing – but you'll need to configure a fair few settings to maximise performance
Not sure where to start? Don't panic. From hooking up via HDMI to getting your games machine online, the guide below will walk you through every step of setting up your PS5 on day one.
---
1) Get set up and connected
Once you've unboxed the PS5, marvelled at its distinctive design, and hopefully worked out where exactly it's going to live, you'll need to attach it to the included stand. It's a minor hassle, but doesn't take long – you only really have to worry about a single screw – and Sony has designed the stand to allow for both vertical and horizontal positioning on your media unit. Once you've done that, it's time to turn the console on.
If you're coming from an original PS4, you'll notice that the PS5 ships with a slightly different HDMI cable than before. That's because it's an Ultra High Speed HDMI 2.1 number, which facilitates 4K gaming at 120Hz refresh rates – which Sony's done a lot of shouting about.
But while your PS5 can carry 120 frames per second, that doesn't necessarily mean your TV can keep up. For the very best next-gen experience, your 4K HDR TV needs to support HDMI 2.1. Unless you've bought your box very recently, chances are it doesn't. The good news is that the old HDMI 2.0 standard is perfectly capable of supporting an HDMI 2.1 cable and 4K up to 60fps, which is still a huge step up on what console gamers are used to. It's also worth remembering that only a handful of games actually support 120Hz so far.
• Screen envy: the best TVs to pair with your PlayStation 5
Once you've connected the HDMI 2.1 cable to both your PS5 and TV and plugged the console into a power source, you can turn the PS5 on with the DualSense controller. Be sure to first connect the pad to the console with the included USB cable, as this is required for the initial setup.
You can then follow the on-boarding steps displayed on your TV or set up your machine using the PlayStation smartphone app. Either way, you'll quickly be able to link the PS5 with your PSN ID and dig into the settings to make sure your TV is outputting at its maximum potential. It's worth getting acquainted with the HDR sliders in particular, as you'll be reminded about HDR performance on the majority of games you boot up.
The last thing to do before you start playing games is familiarise yourself with the operating system. The PS5 retains the PS4's minimalist approach to navigating the UI, but there are some useful additions. Games and other media are now split into two tabs, so you can easily access what you want, while artwork for games fills the whole screen when highlighted – a nice touch. We also like how PS5 and PS4 games can be filtered in your game library, so you can quickly locate what you want to play.
Switching from a PS4?
If you're a PS4 owner, you'll probably want to get your existing library onto your PS5. There are multiple ways of doing this, each of them relatively simple. Those who have been using an external HDD with their PS4 or PS4 Pro have the easiest route: simply unplug it from the outgoing console and into your new one. You'll be able to play your old PS4 games straight from the hard drive, while also preserving precious space on the PS5's internal SSD.
If you don't have an external drive and want to take games from your PS4's hard drive, there's an option in the system settings to transfer them via Wi-Fi or a wired connection. You'll need both consoles connected to the internet and turned on (plus some time to spare), but it's then just a case of selecting the games you want carried over.
Otherwise, you're able to view all the games you own in your PlayStation library and download the ones you want straight to the PS5. If you're a PS Plus subscriber you'll have access to cloud saves, which you'll be able to transfer for each game by heading to"Saved Data and Game/App Settings". Most of the PS4's library is backwards-compatible on PS5, and many will benefit from faster loading times and improved frame rates if you're running them off the SSD.
---
2) Get to grips with DualSense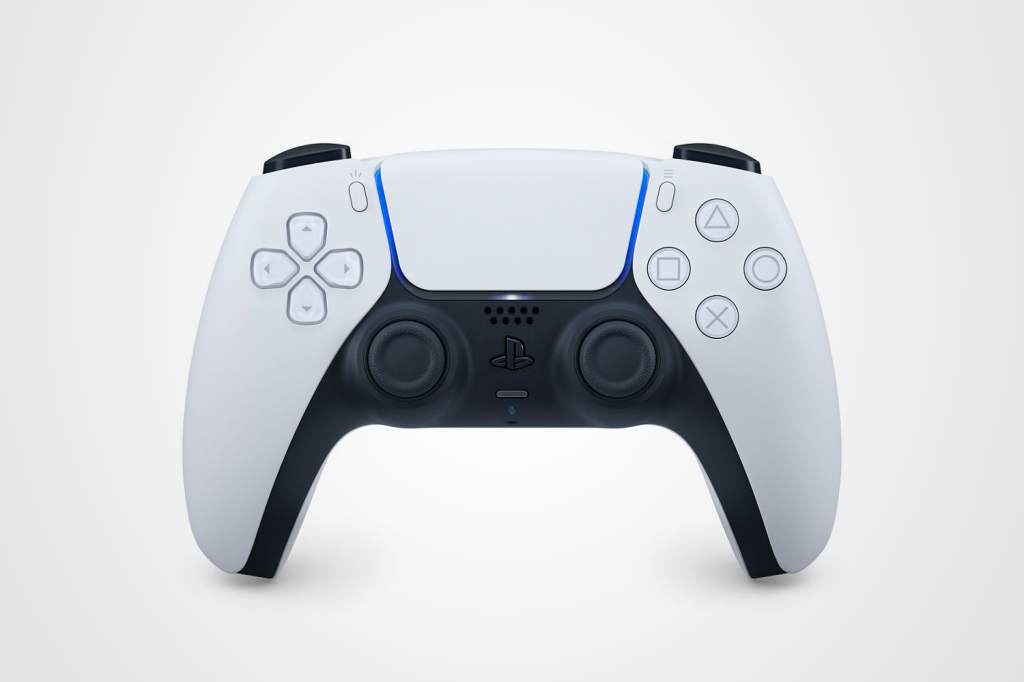 Arguably the most exciting weapon in the PS5's arsenal is its controller, which differs both in looks and functionality from the DualShocks of the past.
Keeping the motion controls and touchpad from the DualShock 4, the DualSense also replaces traditional rumble with haptic feedback for far more subtle vibrations that can add new layers of immersion in games. The triggers are now adaptive too, meaning they can dynamically adjust the levels of resistance in response to what's happening in a game. There's also a built-in microphone, which we confidently predict will be used effectively in at least three games over the next seven years.
Note that the latter is turned on by default, which might (quite understandably) creep some people out. It also means that if you're playing online multiplayer games, people are going to hear everything you're saying. Good thing, then, that there's a mute button on the pad itself, located just under the PS button. Just remember to press it if you don't want to broadcast yourself all the time.
We think the default settings for everything else are fine, but should you want to change anything, you can customise volume, vibration intensity, trigger effect intensity and the brightness levels of controller indicators.
---
3) Get playing
You could easily spend hours tinkering with the PS5's features and settings, but eventually you're going to want to play some games. Luckily, the PS5 has a healthy catalogue of those – and there really is something for everyone. We've picked out a few of our favourite exclusive titles below to help you get started, plus a few PS4 classics that you should absolutely play on PS5 if you haven't done already.
Astro's Playroom (£free)
The first game you should be booting up is Astro's Playroom, which comes pre-loaded on every newly purchased PS5. It's a deliriously upbeat and colourful 3D platformer that makes brilliant use of the innovative DualSense controller and its various features, all while paying homage to PlayStation's some 25-year history with some adorable robot theatrics. Clocking in at around five hours for those who want to see everything, you can easily play through it in just a few sittings, and there's no better game for showing off the potential of the new pad.
Marvel's Spider-Man: Miles Morales
This festive-themed mini-sequel to 2018's excellent Spider-Man game sees you suit up as the new webhead in town, Miles Morales. With Pete off on his jollies, it's up to Miles to keep an eye on New York, and it predictably doesn't take long for things to get out of hand. Miles Morales is just as fantastically fun to play as the previous game, and looks incredible on the PS5, whether you're playing on the default 30fps "fidelity mode" with ray tracing and advanced lighting effects, or the 60fps "performance mode". We recommend at least trying the latter for super smooth swinging. Buy it here from Game
Demon's Souls
Nice new pad you got there. It'd be a shame if you launched it out of the nearest open window in a fit of frothing rage, wouldn't it? That's always a risk when playing a Souls game, famed for their hardcore difficulty and punishing approach to progress. They're also, according to many, some of the greatest and most rewarding video games of all time, and Demon's Souls is the one that started it all, remade from the ground-up for the PS5. It looks so good on Sony's new console that you might not even mind being forced to fight the same boss 10 times before working out how to emerge victorious. Buy it here from Game
Sackboy: A Big Adventure (£60)
The star of LittleBigPlanet series now has a 3D platformer to call his own, and what a good one it is. Our fancy dress-loving hessian hero's quest to free the Sackfolk from the wicked Vex takes him to numerous handmade worlds, all of them looking splendid in shiny 4K, and while there's nothing particularly original in here, it's never less than enjoyable. Plus, without spoiling anything, A Big Adventure's use of licensed music makes for some of most grin-inducing gaming moments we've had all year. The fact it can all be played in co-op is the icing on the cake. Buy it here from Game
Assassin's Creed Valhalla
Ubisoft's viking epic is a cross-generation multiplatform game, but it's best played in glorious 60fps on the new hardware. If you've played any of the recent Assassin's Creed entries you'll have a pretty good idea of what to expect here. The game, which largely takes in a Dark Ages England, is staggeringly enormous in both size and scope, and given that you're controlling a heavily armoured and not remotely subtle viking warrior, it probably represents the furthest the series has moved away from its stealthy roots. But we've already lost tens of hours to Eivor's adventure, and don't plan on stopping soon. Buy it here from Game
God of War Ragnarök
Given the second half of 2022's lack of AAA games, God of War Ragnarok didn't have to do a huge amount to get us excited. But as it happened, huge is the only word to describe the sequel to the PS4 classic. This dizzyingly epic romp through Norse mythology takes everything that was good about the previous game and makes it bigger. But it here from Game
PlayStation Plus Collection
A PS Plus subscription costs £7 per month (or £50 per year). As well as access to online multiplayer, membership unlocks access to the PlayStation Plus Collection – a range of some of the best games from the PS4 era, at no additional cost. This is a mouthwatering proposition for those playing catch-up. Most are worth playing, but anyone yet to play God of War, The Last Guardian and Uncharted 4 should get to work on fixing that.
---
4) Get some accessories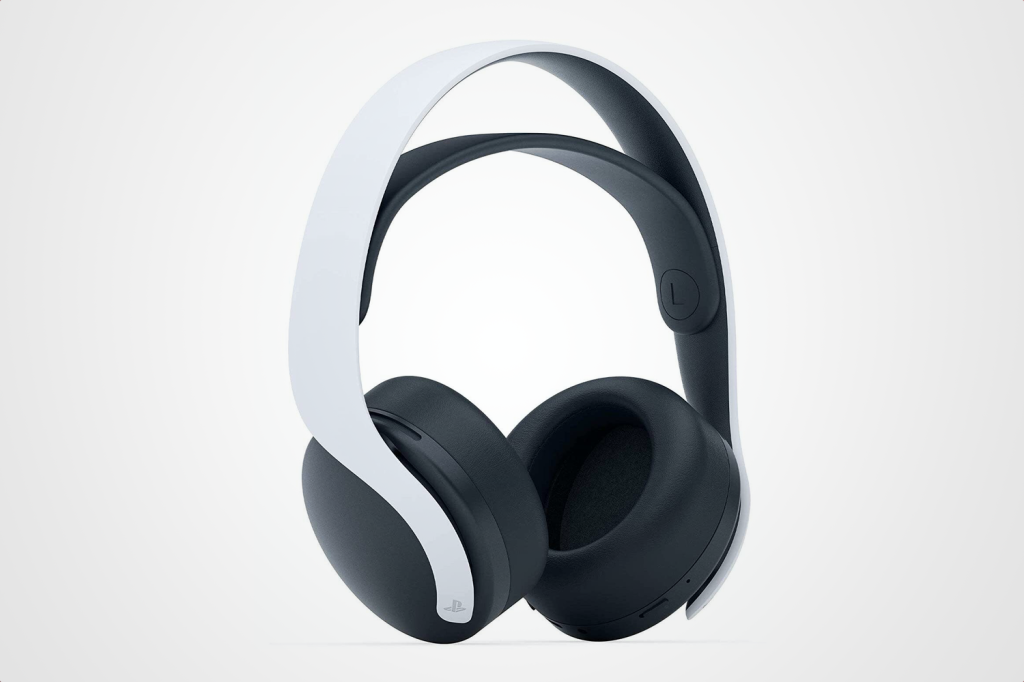 The PS5 is fun from day one, but the best accessories can enhance the entertainment even further. Looking for the complete PlayStation setup? We've selected a few accessories below which will upgrade your gaming experience.
Pulse 3D Wireless headset (£90)
Sony's official wireless headset is finely tuned to utilise the PS5's 3D audio engine for the ultimate in-game immersion. It also packs a pair of noise-cancelling microphones, so your CoD orders will always come through loud and clear. Buy it here from Game
SteelSeries Arctis Nova 7P (£170)
If you're after an alternative to the Sony-made headset, look no further than SteelSeries' superb Arctis Nova 7P. It's wireless, features a custom-designed Nova acoustic audio system, as well as spatial audio, and has a great battery life at 38-hours (give or take). It's also supremely comfortable. Buy it here from Amazon
DualSense charging Station (£25)
This dock allows you to charge two DualSense controllers simultaneously without having to plug them into the console. Handy if you need the ports for other things, and means you'll always be picking up a fully charged pad. Buy it here from Game
PlayStation HD camera (£50)
The PS5 is tailor-made for streamers, allowing you to broadcast gameplay straight to your platform of choice. This camera has a built-in stand and captures 1080p footage, which is more than enough resolution for your expressive mush. Buy it here from Game
Samsung Portable SSD T5 (£120)
While you can run PS4 games directly from an external hard drive, you can't do the same with full-fat PS5 titles. What you can do is easily swap game data across to your PS5's internal SSD, which is quicker than deleting and re-downloading titles when you run out of space. This streamlined SSD from Samsung isn't the biggest, but its transfer speeds are seriously speedy. Buy it here from Samsung
WD Black SN850 NVMe SSD (£11)
Given how massive modern game file sizes are, it won't take you long at all to fill up the PS5's 825GB of built-in storage. But last year Sony unlocked the ability to expand your SSD so you can download more games and continue to enjoy the console's next-gen benefits, such as faster loading times.
There are loads of good options, but we'd go for Western Digital's WD BLACK SN850. To use it you'll need to open up your PS5 and manually insert it in the machine, but Sony offers a handy guide on how to do this, and it won't take you longer than 10-15 minutes. Make sure you have a screwdriver handy before you start tearing the thing apart, though.