Asus ROG Ally gaming handheld to (maybe) take on Steam Deck
Valve's Steam Deck might soon have competition.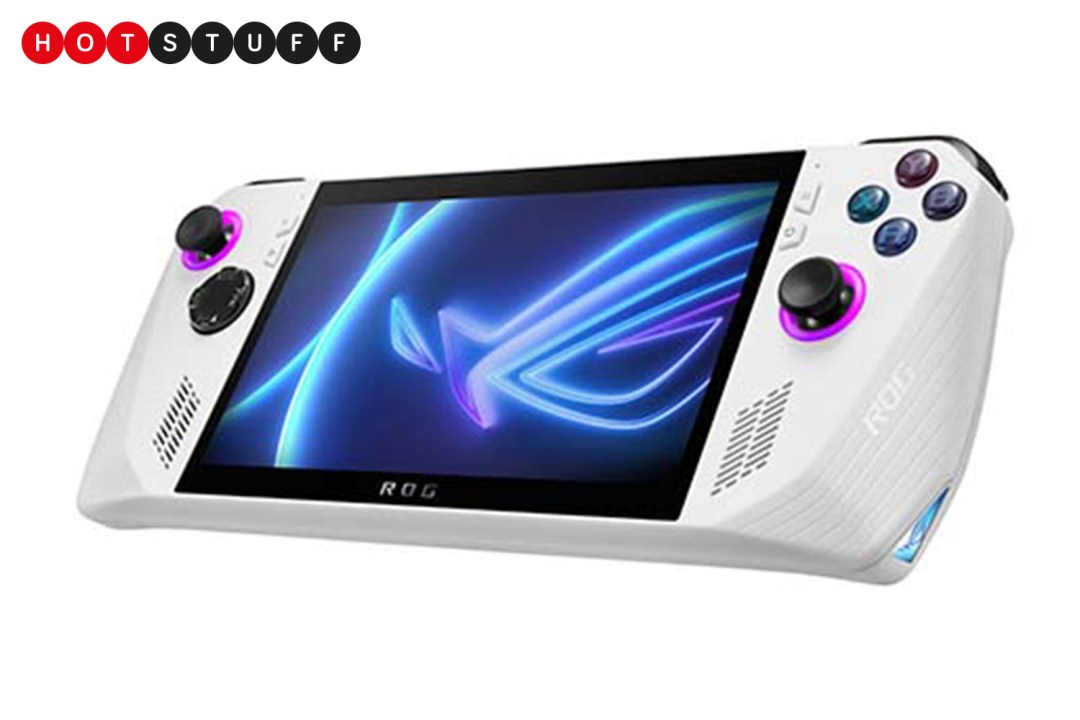 April Fool's Day fell on a Saturday this year, so most companies refrained from trying to trick us with fake new products. Asus took the opposite approach: it announced a real product, but the Asus ROG Ally gaming handheld probably fooled many nonetheless. Announced via a slick YouTube video, the ROG Ally appears to have every intention of taking on Valve's Steam Deck – but other than a few specs, little is known about it.
According to Asus, the ROG Ally runs Windows 11 on a customised AMD Ryzen APU. It's apparently the fastest one from AMD to date, which would put it ahead of the the Aerith SOC found inside the Steam Deck. There's also a dual fan cooling system, to keep temperatures under control while also staying quieter than the competition.
Officially you'll be able to play the Ally in direct sunlight in "Full HD" resolution, although Asus hasn't said what sort of display panel tech it'll be using. The video clearly shows off RGB lighting around the analogue sticks and on the rear of the device, too.
Asus ROG Ally: missing information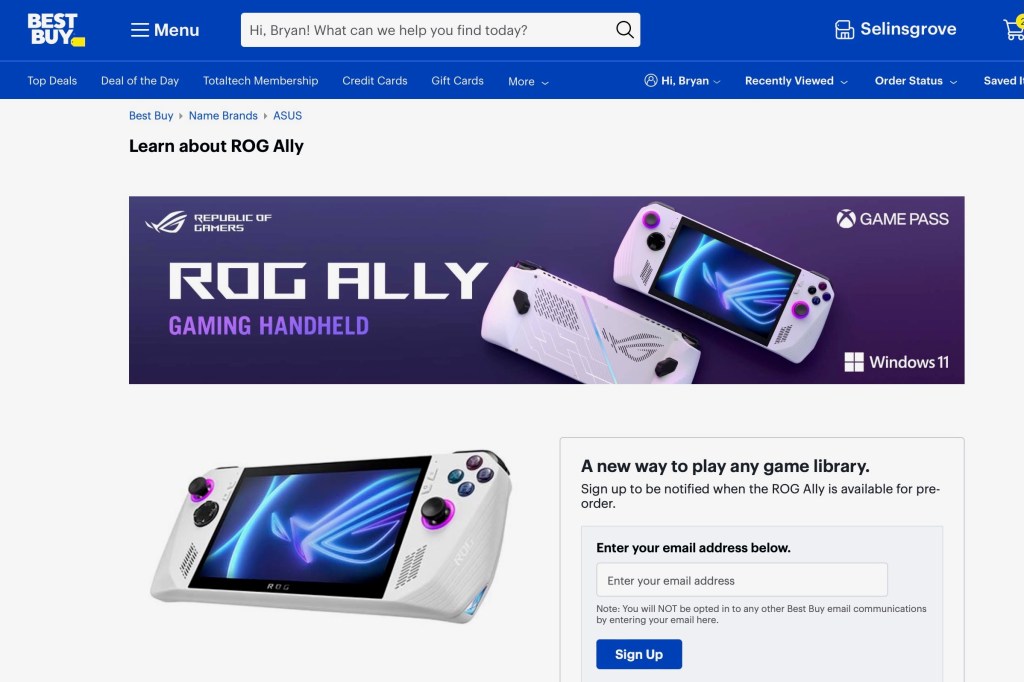 The firm subsequently shared a prototype with a handful of YouTube channels, which revealed further information. Dave2D gleaned that the ROG Ally is smaller than Valve's product and features a 7in, 1920×1080 resolution display with 16:9 aspect ratio, 120Hz refresh rate and 500 nit peak brightness. That's a step up from the Steam Deck in several areas: the Valve handheld's 7in panel uses a taller 16:10 aspect ratio, but makes do with a 60Hz refresh rate, 1280×800 resolution and 400 nit peak brightness.
US retailer Best Buy already has an Asus ROG Ally landing page set up, where you can sign up to be notified when the device is available for pre-order – and at what price.
Right now, Asus isn't talking specifics, other than a follow-up to the original announcement confirming that yes, the product is real and no, it wasn't an April Fool's joke.