Want to game better than a PS4 Pro or Xbox One X? There's a laptop for that
Be a savvy shopper with our guide to laptop PC gaming.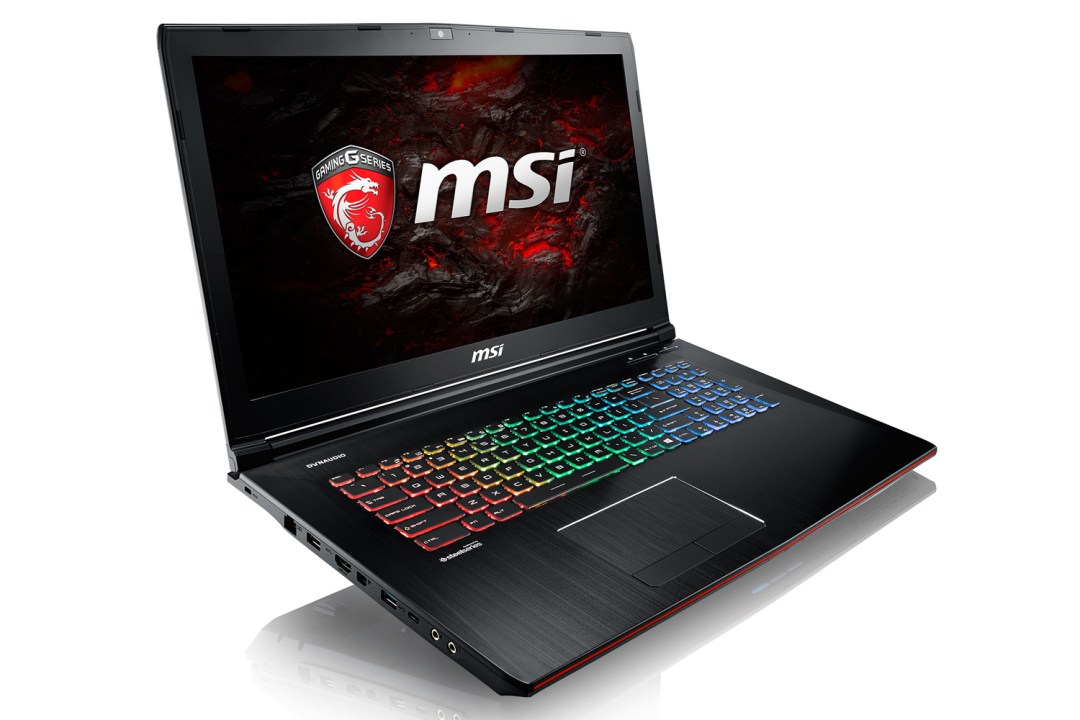 Being a console gamer is all about compromise. The Xbox One S and PlayStation 4 are good value, but their dated hardware means games don't look their best. The Xbox One X and PS4 Pro let you game in 4K in exchange for more cash (a lot more cash in the case of the Xbox One X) and at higher frame rates and visual settings – but rarely both at the same time.
The PC gamer makes no such compromises. Thanks to the power of the latest graphics cards from Nvidia, PC gamers can play the likes of Assassin's Creed Origins, Destiny 2, and Middle-earth: Shadow of War with all the visual bells and whistles cranked up at high resolutions and high frame rates. Plus, games are more plentiful on PC, and – thanks to digital download services like Steam and GoG – cheaper too.
But won't I need a big ugly gaming tower?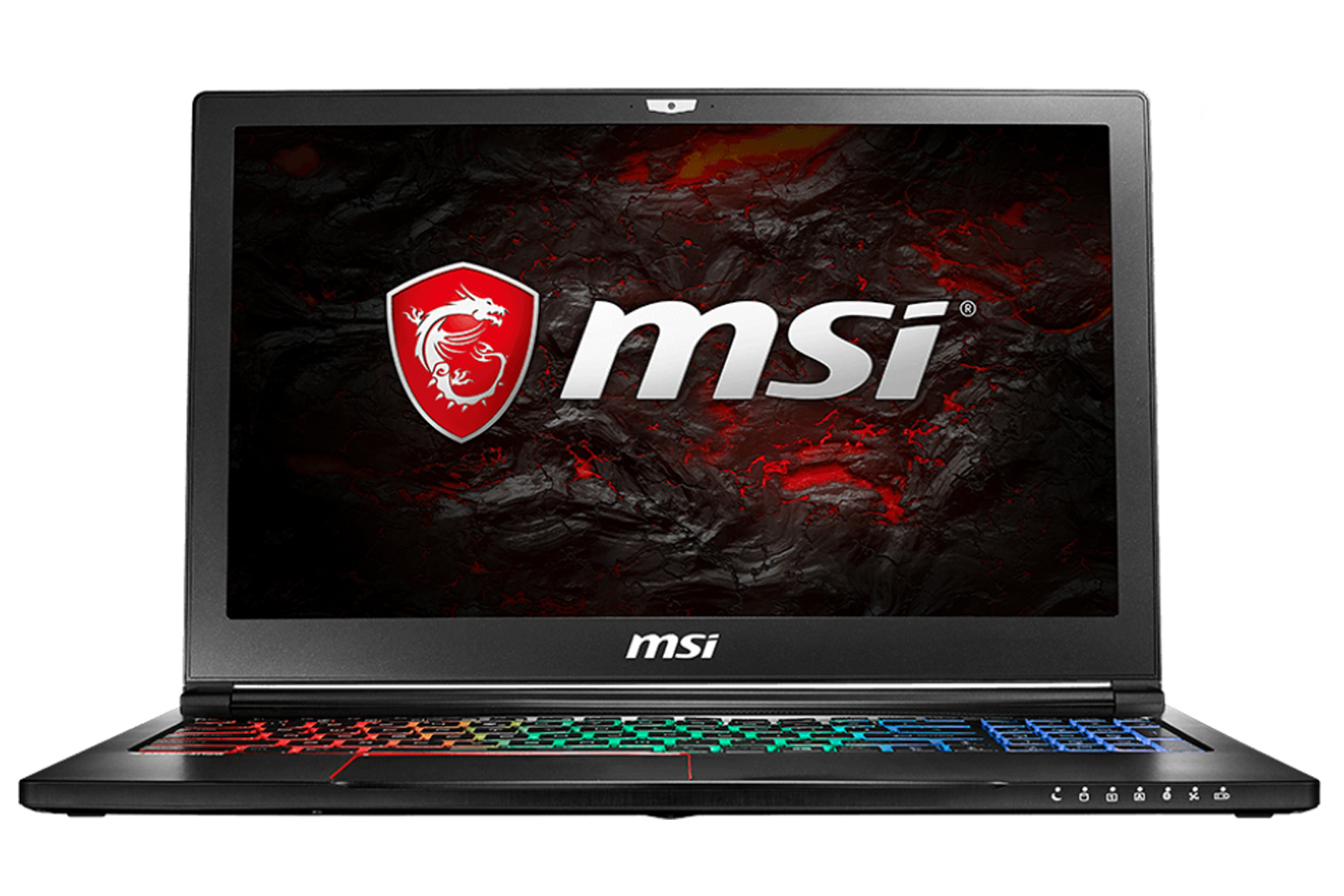 The days when you needed to find space for a big beige box with dozens of noisy fans inside it are over. The humble gaming laptop, once a source of much mockery for its oversized proportions, ludicrously loud fans, and so-so performance, is now just as good as a desktop. Instead of using cut-down tech, improvements to power efficiency mean modern gaming laptops use the exact same chips as full-sized desktops.
That's enabled MSI to make a range of laptops, from high-end, no compromise machines like the Titan Pro (which packs in a top-of-the-range Nvidia GTX 1080), to impressive thin-and-light machines like the Stealth Pro, which packs a console-beating Nvidia GTX 1070 into a chassis just 17.7mm thick weighing 1.9kg. They don't cost the earth either. MSI gaming laptops start from £649.
Don't forget that unlike a games console, a laptop includes a screen, and is just as great for browsing the web and knocking out spreadsheets as it is for pulling-off headshots in Counter-Strike. The question is, which laptop do you buy? We've sifted through the technical guff to find out which laptop works best with the games you want to play. Whether it's the latest and greatest triple-A titles, or free-to-play classics, there's a gaming laptop to suit every gamer and budget.
For the no-compromises, high frame rate gamer
If you enjoy playing the latest and greatest games and want to crank all the settings up to maximum without sacrificing frame rate, look for a laptop with an Nvidia GTX 1080 graphics card inside and either an Intel Core i7 or Core i5 processor. The GTX 1080 is Nvidia's best graphics card for laptops, with a whopping 8.9 teraflops of processing power (the Xbox One X has just 6.17 teraflops) and 8GB of memory. That's enough to run many games at well over 100 frames-per-second at the highest settings, even at greater than full HD (1920×1080) resolutions.
To get the best out the GTX 1080, you either need a laptop with high resolution display (1440p) or a laptop with a high frame rate display. MSI's Titan Pro opts for the latter with a stunning 17.3-inch widescreen 120Hz display. Not only does it sport a super-fast 3ms response time, making it ideal for twitchy shooters like Counter-Strike and Call of Duty, but it also has G-Sync technology.
G-Sync synchronises the frame rate of the game to the frame rate of the display, making for an extremely smooth and responsive experience. Once you use a G-Sync display, it's hard to go back to one without it. The MSI Titan Pro also has a top-of-the-range Intel Core i7-7700HQ processor, 16GB of dual-channel DDR4 memory, and a blazing fast 256GB NVMe SSD, which is far superior to the SATA SSDs still found in many laptops.

As you'd expect for such a well-equipped laptop, the MSI Titan Pro doesn't skimp on connectivity either. There's a HDMI 2.0 port (handy for plugging it into a 4K TV), five USB 3.1 Type-A ports, USB 3.1 Type-C, and Thunderbolt 3. There's even an SD card reader. Better yet, the keyboard has RBG lighting and using mechanical keys built by legendary peripheral maker SteelSeries, which is mounted into a robust chassis for optimum cooling performance.
The MSI Titan Pro retails for around £2,399. Click here to buy now.
For console-beating performance without breaking the bank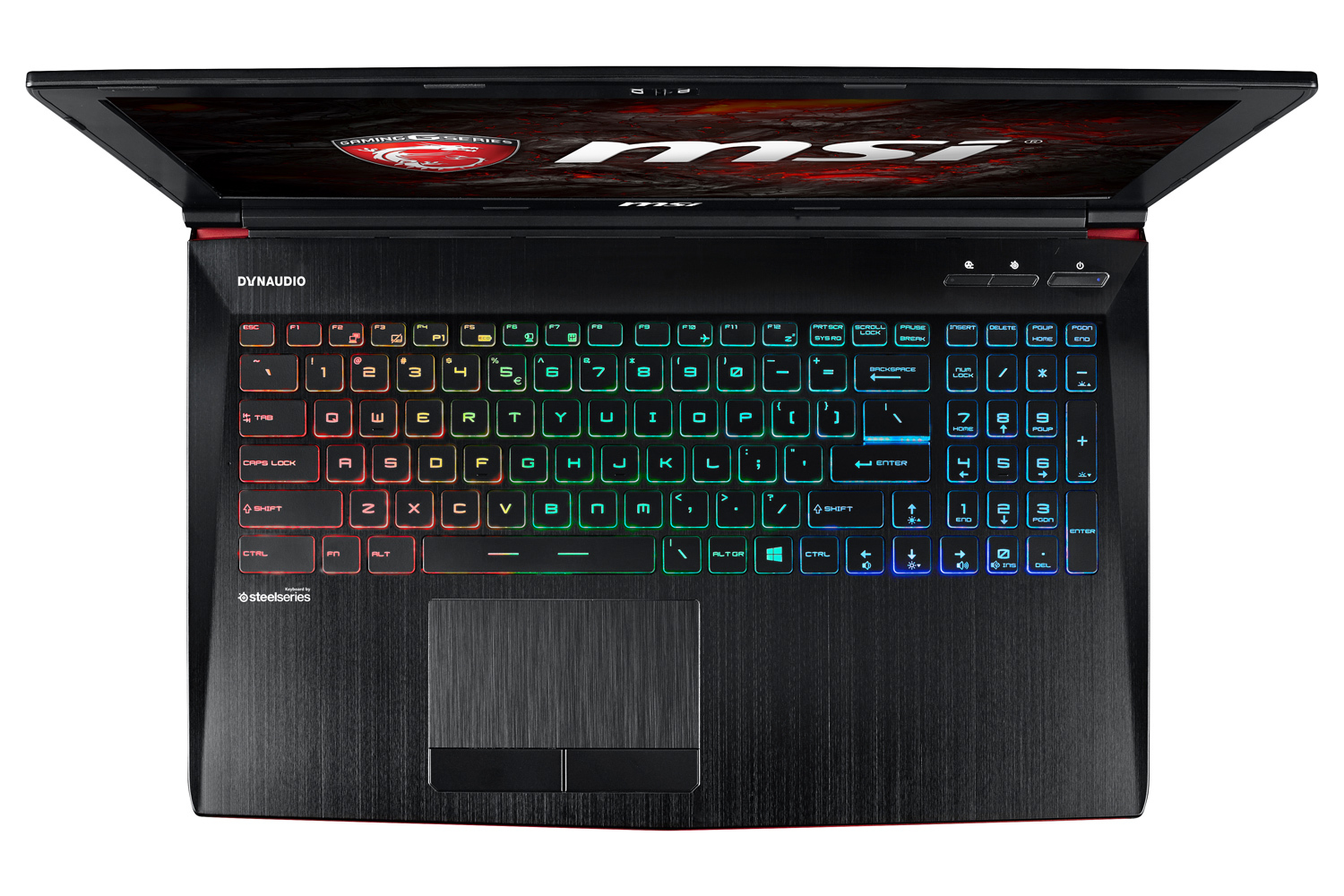 If breaking 100FPS in every game isn't as important as making sure they look part, a gaming laptop with an Nvidia GTX 1070 is for you. Second only to the GTX 1080, the GTX 1070 remains a powerful graphics card capable of playing the most demanding games with the settings cranked, while maintaining smooth framerates well above 60FPS. You can play the likes of Assassin's Creed Origins and Middle-earth: Shadow of War without sacrificing visual quality for frame rate the same way console gamers do.
Even better, laptops equipped with a GTX 1070 are substantially cheaper than those with a GTX 1080, making them an ideal choice for the enthusiast gamer that doesn't want to break the bank. MSI's Apache Pro pairs the GTX 1070 with the same 17.3-inch widescreen 120Hz display as the Titan Pro, complete with support for G-Sync. It's similarly impressive elsewhere, sporting the same top-of-the-range Intel Core i7-7700HQ processor, 16GB of dual-channel DDR4 memory, and I/O. There's also a 256GB SSD paired with a 1TB hard drive to store all your games.
Since the GTX 1070 runs cooler than the GTX 1070, the Apache Pro's chassis is noticeably slimmer and lighter (2.9kg instead of 4.14kg) without sacrificing cooling performance. Indeed, the Apache Pro uses MSI's Cooler Boost 4 technology, which pairs better heatpipes with fans that have twice as many blades compared to older laptops. That means you can game as hard as you like without the need to worry about heat affecting performance.
The MSI Apache Pro retails for £1,699. Click here to buy now.
For lighter laptops with 1080p 60FPS gaming
If all you want to do is play the latest games at the highest settings without dipping below 60FPS at 1080p – while still rising above it in less demanding e-sports games – a laptop with an Nvidia GTX 1060 is for you. They're substantially cheaper than laptops with a GTX 1070 or GTX 1080, while continuing to offer greater levels of performance than the Xbox One S and PS4 (and even the PS4 Pro in some cases).
Even better, since the GTX 1060 is thrifty with power and runs cool, MSI has been able to stuff it inside sleeker laptop designs. The Leopard Pro pairs the GTX 1060 with a powerful Intel Core i7-7700HQ, 8GB of DDR4 memory, and a 15.6-inch 1080p display. There's USB 3.1 Type-C onboard too, along with a spacious 1TB hard drive and Steel Series RGB keyboard. Even with such powerful hardware, the Leopard Pro weighs just 2.2kg and comes in at a comfortable 2.9cm thick.
For the mainstream gamer that wants to go pro, the Leopard Pro with GTX 1060 is a fantastic choice. It retails for £1,199. Click here to buy now.
For when you want to game and get some work done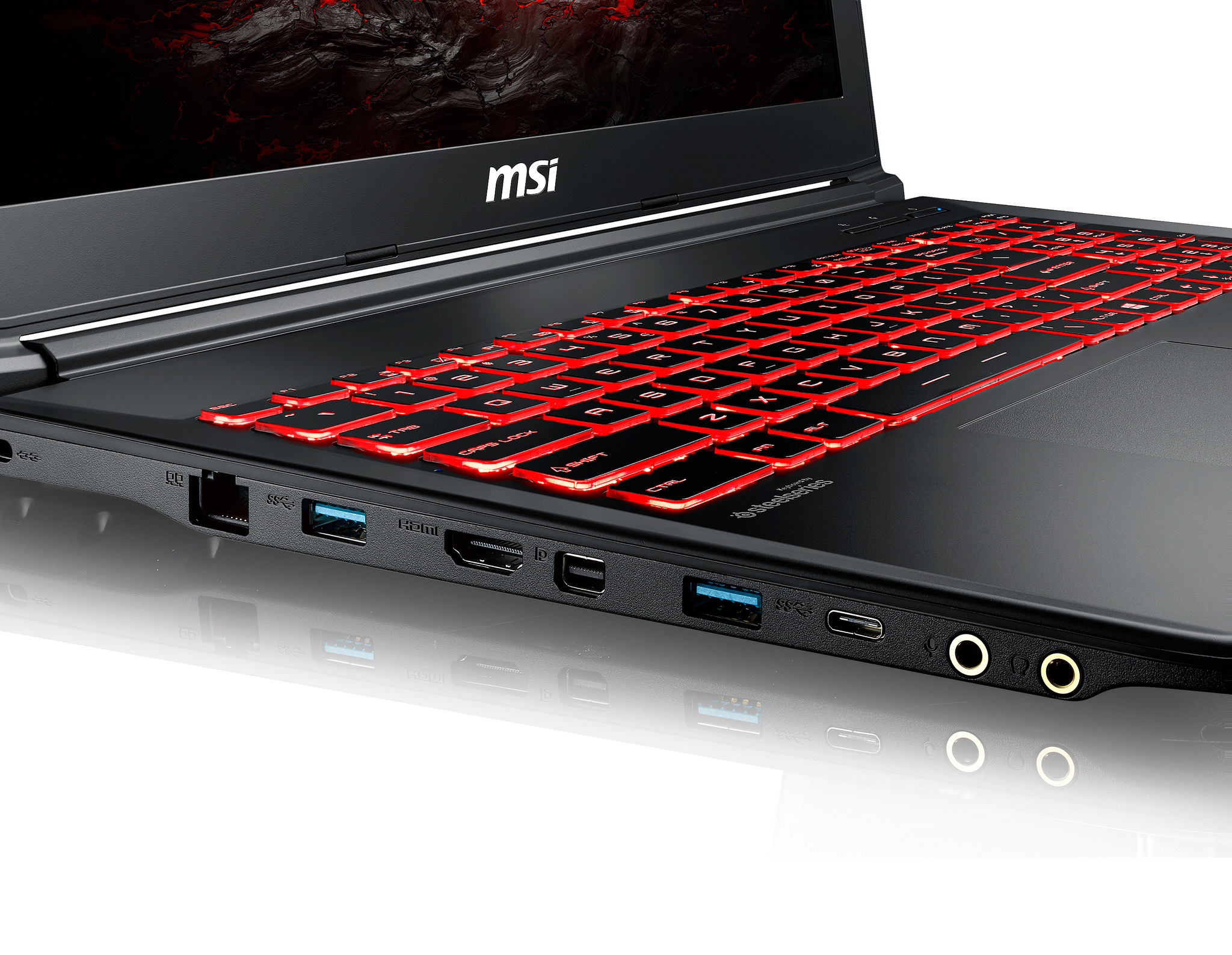 While laptops with a GTX 1060 are certainly portable, those that want something light enough to carry around every day while still offering excellent gaming performance should check out laptops featuring the Nvidia GTX 1050 and GTX 1050 Ti. Both offer excellent performance in a range of games at 1080p resolution. While you won't be able to crank the visual settings of your favourite games to ultra (at least without dropping down to lower frame rates), they'll still look great at high and medium settings.
MSI offers both the GTX 1050 and GTX 1050 Ti (the latter is a little faster) in a range of chassis. The 7REX and 7RDX chassis, which come in at 2.2KG and 2.9cm thick, and feature 8GB and SATA SSDs across the board. There are both 15-inch and 17-inch 1080p display options (including a high-end IPS display), along with a choice of Intel Core i7-7700HQ or Core i5-7300HQ processors for swift multitasking. Connectivity includes USB 3.0 Type-C, HDMI, and an SD card reader.
For an even more portable option, check out the MSI Stealth. It measures just 2.49cm thick and weighs just 1.8kg, making it a truly portable laptop for working and playing on the go. It features some impressive specs too, including Thunderbolt 3 connectivity, Intel Core i7-7700HQ processor, Nvidia GTX 1050 graphics, 8GB of DDR4 memory, and 128GB NVMe storage. The comfortable chiclet keyboard even has RGB backlighting for when you want to get your bling on.
The MSI GL62M 7REX-1293UK with an Nvidia GTX 1050 Ti graphics card retails for £1,199. Click here to buy now.
The GL62M 7RDX-2073UK with an Nvidia GTX 1050 graphics retails for £849. Click here to buy now.
The MSI Stealth with GTX 1050 retails for £1,199. Click here to buy now.
For those that are all e-sports, all the time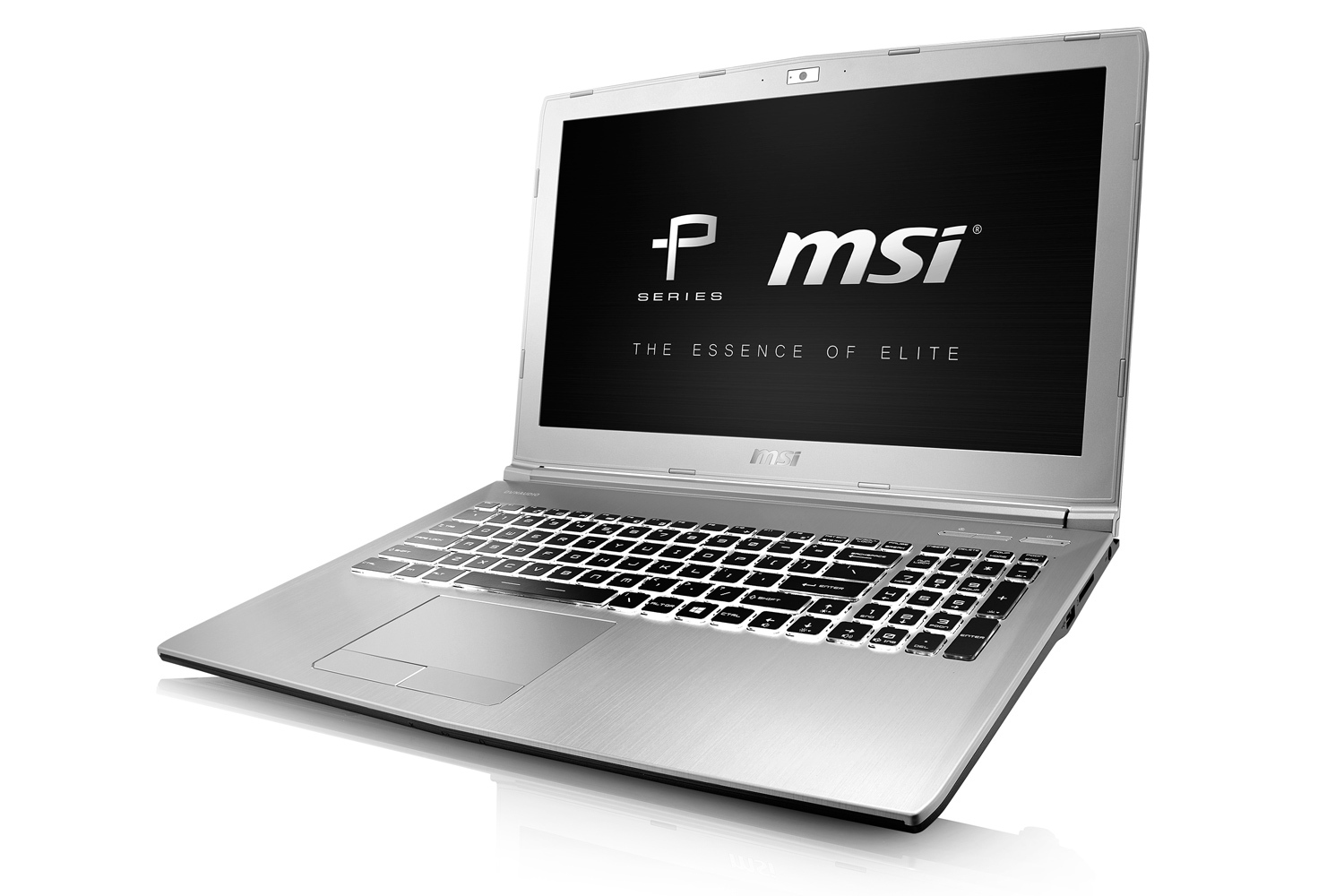 Not everyone needs or wants to play the most technically demanding games at high settings. If you're the kind of gamer that spends most of the time flitting between League of Legends, DoTA 2, and Overwatch, or has struggled with Intel's poor integrated graphics in the past, a laptop with an Nvidia GTX 150MX is for you.
The GTX 150MX blazes through e-sports games and will even play more demanding titles if you turn down a setting or two. It's great value too, with MSI's PL62 7RC gaming laptop coming in at just £649. It's no slouch when it comes to the rest of the specs either, with an Intel Core i5-7300HQ processor, 8GB of memory, and 1TB of storage. The 15.6-inch display is great too, covering 94 percent of the NTSC colour space with wide viewing angles.
The PL62 7RC even features USB Type-C ports – something that's often missing from laptops at this price point. At 2.2cm thick and with a weight of 2.2KG, it's plenty portable too. The MSI Stealth with GTX 1050 retails for £649. Click here to buy now.