With TV better than ever, now is the time to upgrade to 4K
Thanks in part to the growth of streaming, there's a wealth of quality content out there—don't skimp out on the TV you watch it on.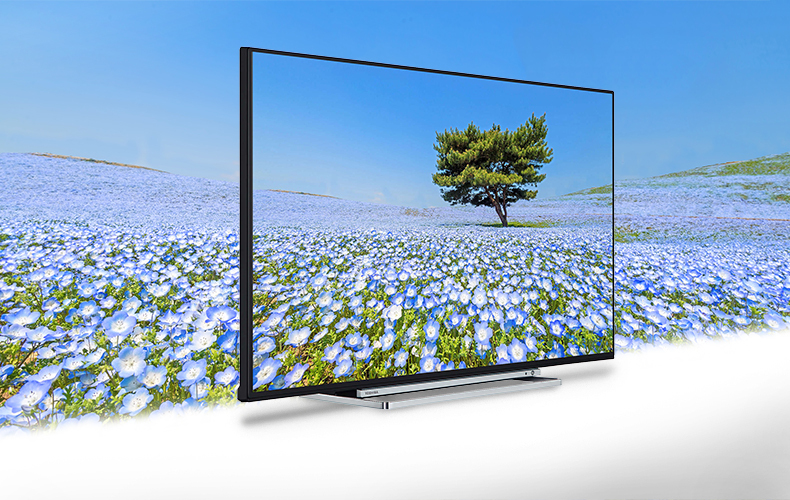 Whether you like comedy, drama, sports or documentaries, you might have noticed a profound development over the last few years: TV, in all its forms, got awesome. A bit like popcorn after it's had those all-important minutes in a microwave. Otherwise it's all just little golden nuggets of pain that get stuck in your molars. Popcorn, that is, not telly.
Part of the reason for this is that TVs themselves are better than they ever have been. After all, there's no point in paying for top-notch TV-filling content or setting your summer to tune into the world cup if the device you're watching it on is a blurry mess. These days, getting a big, quality TV into your home is easier – and more affordable – than ever before. Here, with a little help from our friends at AO.com, are a few things to look out for from your next gogglebox.
4K UHD, natch
1080p? We love it. In the same way that we also love transistor radios, horses and carriages, and telegrams. You know, old things. But now, Ultra HD is here and it makes 1080p look blockier than Mario on the NES. The beauty of 4K UHD is the sheer number of pixels moving around on screen at once – four times that of a Full HD TV. That means sharper, more detailed TV. From details you might have missed in dramas to football so clear it's as if you're there, 4K UHD is the future in your living room.
Even more 4K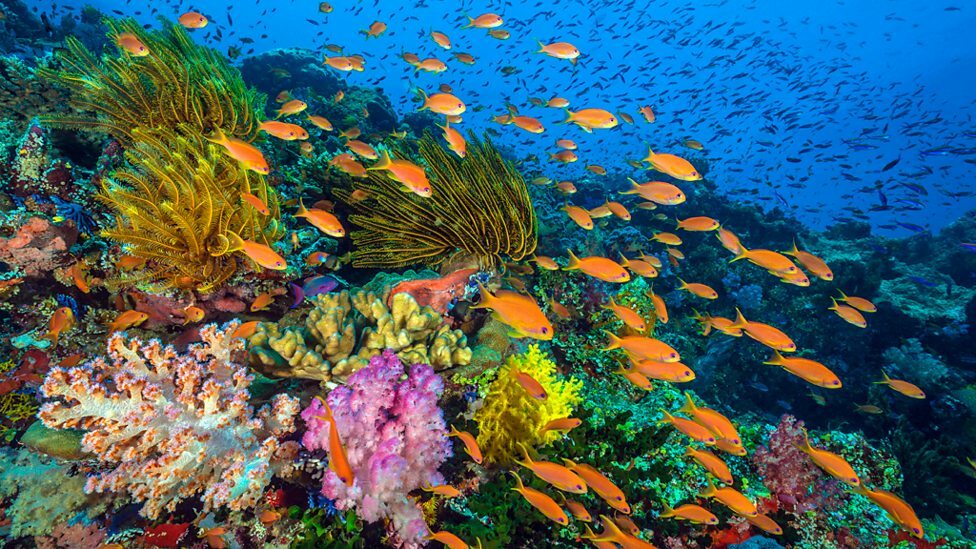 The best bit about 4K UHD is how quickly TV makers – you know, those magicians who actually make the stuff you delight your eyeballs with – have adopted it. Blue Planet II, the BBC's outstanding natural history epic, was shot in 4K. Those with Netflix's top-end subscriptions will also find productions with plenty of pixels dotted throughout the streaming service. Even better, more and more TV is being shot in 4K, making this the perfect time to invest in a new set.
TV's are smarter than ever, too
Of course, not everything is shot in 4K, and even if it was, chances are you've got a Blu-ray or DVD collection that isn't. Top-flight TVs support upscaling, which is the process of taking non-4K video and increasing its resolution in real-time to make it look sharper.
TVs let you discover more than ever
Smart TVs have built-in web apps that allow you to stream from various services. Toshiba's latest models have Freeview HD built-in, as well as streaming from All 4, BBC iPlayer, ITV Hub and Netflix. But models such as the glorious 65-inch 65U6763DB also have four HDMI ports, allowing you to connect a thoroughly practical number of external boxes, plus USB ports that allow you to play video from external storage devices. Wired and wireless internet connectivity options mean you can get your new box online wherever you decide to install it.
TVs might be better than ever, but is yours? With an incredible summer of football just around the corner, now's the time to hit up AO.com and check out the Toshiba 65U6763DB, a 65-inch, 4K UHD smart TV that does almost everything you could want from a next-generation TV set for under £700. Even better, AO.com offers free next day delivery along with up to £300 cashback on selected TVs should England make it through to the knockout stages. Click the link and hold on to your hat – you're going to want one.