5 things you need to know about Nintendo Switch VR
Nintendo finally gets hip to Cardboard VR, five years later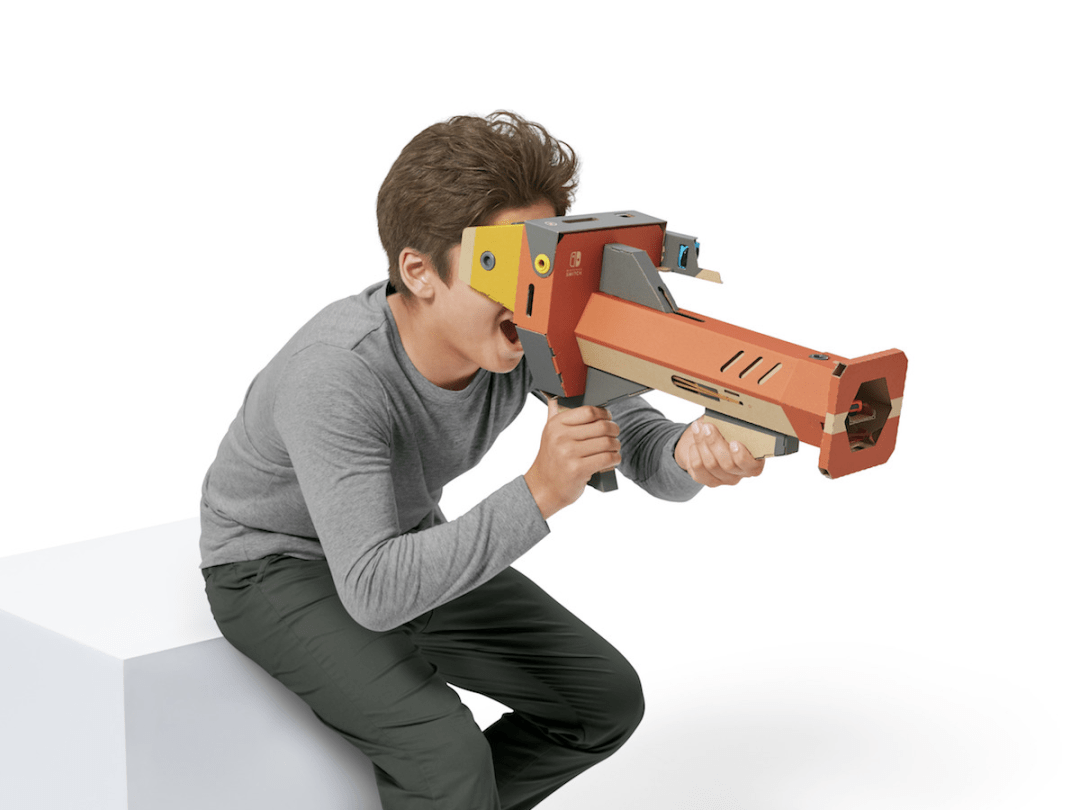 While often an innovator, Nintendo isn't always among the first to embrace tech trends – but the company usually puts its own spin on them. That's the case again with modern virtual reality.
Granted, Nintendo had a famous VR misfire in the mid-90s with the Virtual Boy, but this is something quite different. Revealed overnight, the Nintendo Labo: VR Kit turns your Switch console into a makeshift VR headset, letting you slap it on your face to enter immersive game worlds.
But while the core concept might look familiar, it has some fun-looking add-on devices that pack in a very Nintendo kind of whimsy. It's coming out next month and we've got all of the first details. Here's everything you need to know for now about experiencing VR on your Switch.
1) You'll have to build it yourself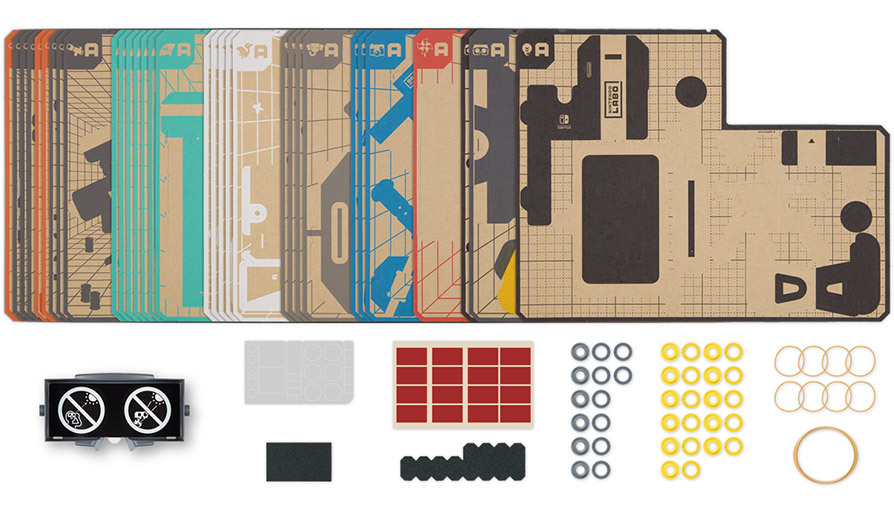 The Nintendo Labo line is pure Nintendo charm and creativity, giving you a box full of cardboard sheets that can be folded and constructed into proper gaming peripherals. Just slot in your Switch screen and/or Joy-Con controllers and it comes to life, whether it's a playable cardboard piano or a little car-like toy that can physically jitter around your floor.
That's the case again with the VR Kit, which at its core looks pretty identical to Google's Cardboard initiative from a few years back. This one has a plastic base inside for stability and to house the lenses, but otherwise, the external shell is all cardboard. Still, we're guessing it'll be a quick build – not an hours-long adventure like the piano.
2) It has wacky contraptions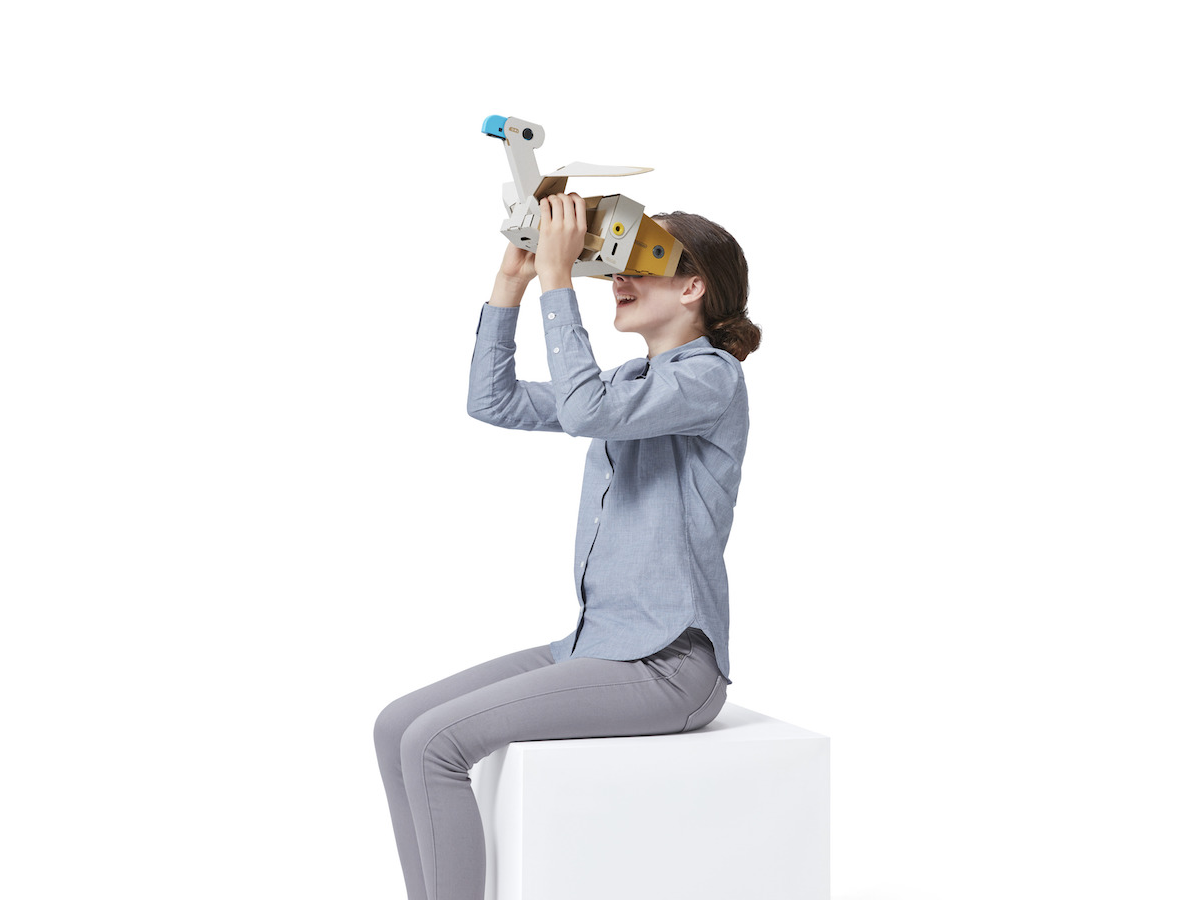 Nintendo isn't content to just repackage Google Cardboard for the Switch. Instead, the VR Kit comes with some add-on cardboard contraptions that deliver unique kinds of VR experiences.
For example, there's a blaster attachment that lets you strap a cannon-like tube to your face for shooting shenanigans. There's also an elephant snout, a camera-shaped shell, a bird design, and a pedal that you'll control with your foot while viewing the VR world. Will these disparate physical attachments elevate each digital affair?
3) We haven't actually seen games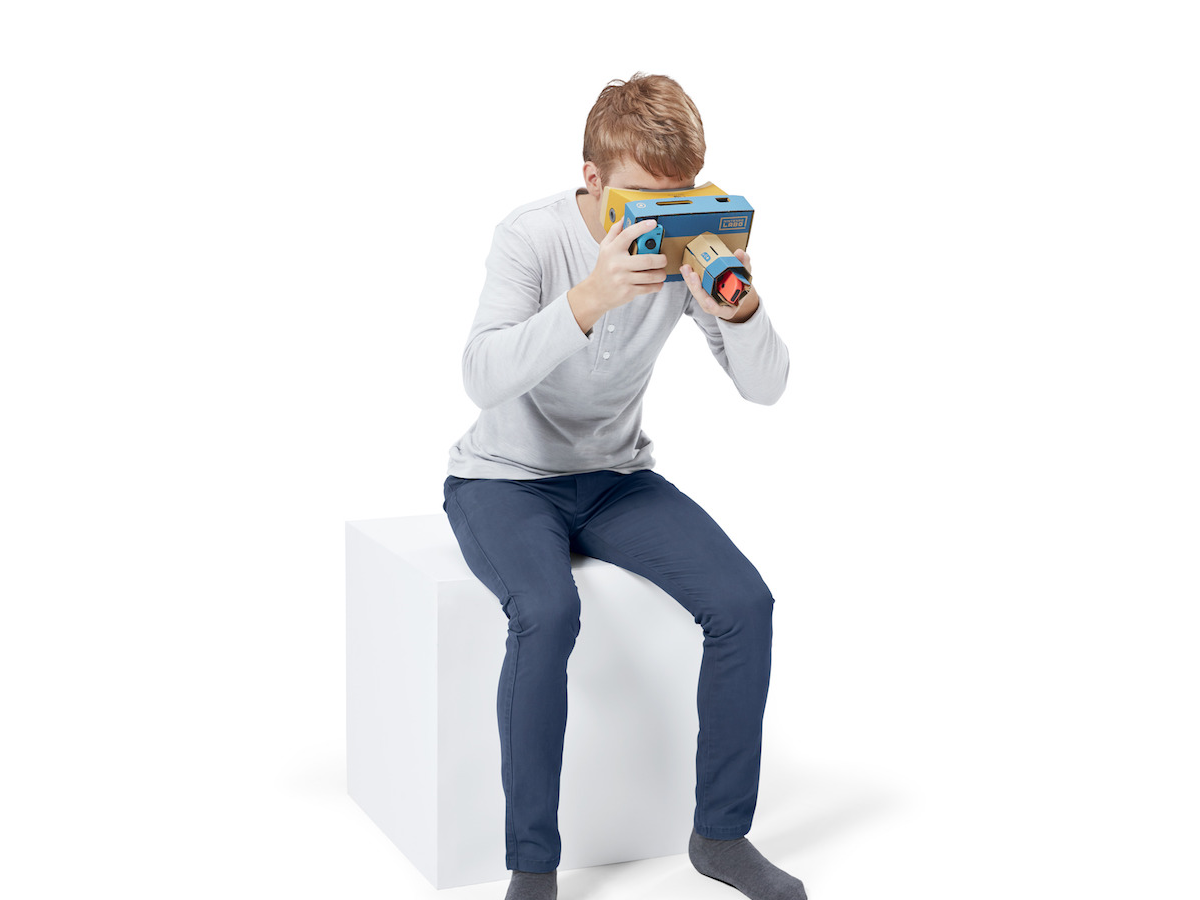 We've seen pictures of the cardboard devices and the packaging, but Nintendo hasn't yet shown off any of the actual mini-games you'll play with the VR Kit. The box comes with a cartridge that includes the games, and Nintendo has shared a couple of descriptions so far.
For example, the blaster attachment is for a game in which you'll shoot aliens, while the camera is used for underwater sea life snapping. That's… all we know so far. A bit odd that we haven't seen anything yet, really.
Admittedly, we're not expecting the VR Kit to spark a huge wave of third-party VR software for the Switch. We don't even know at this point if Nintendo will allow any of that to be published, or if this will remain a strictly first-party thing. Time will tell on that front.
4) The Switch screen isn't ideal for this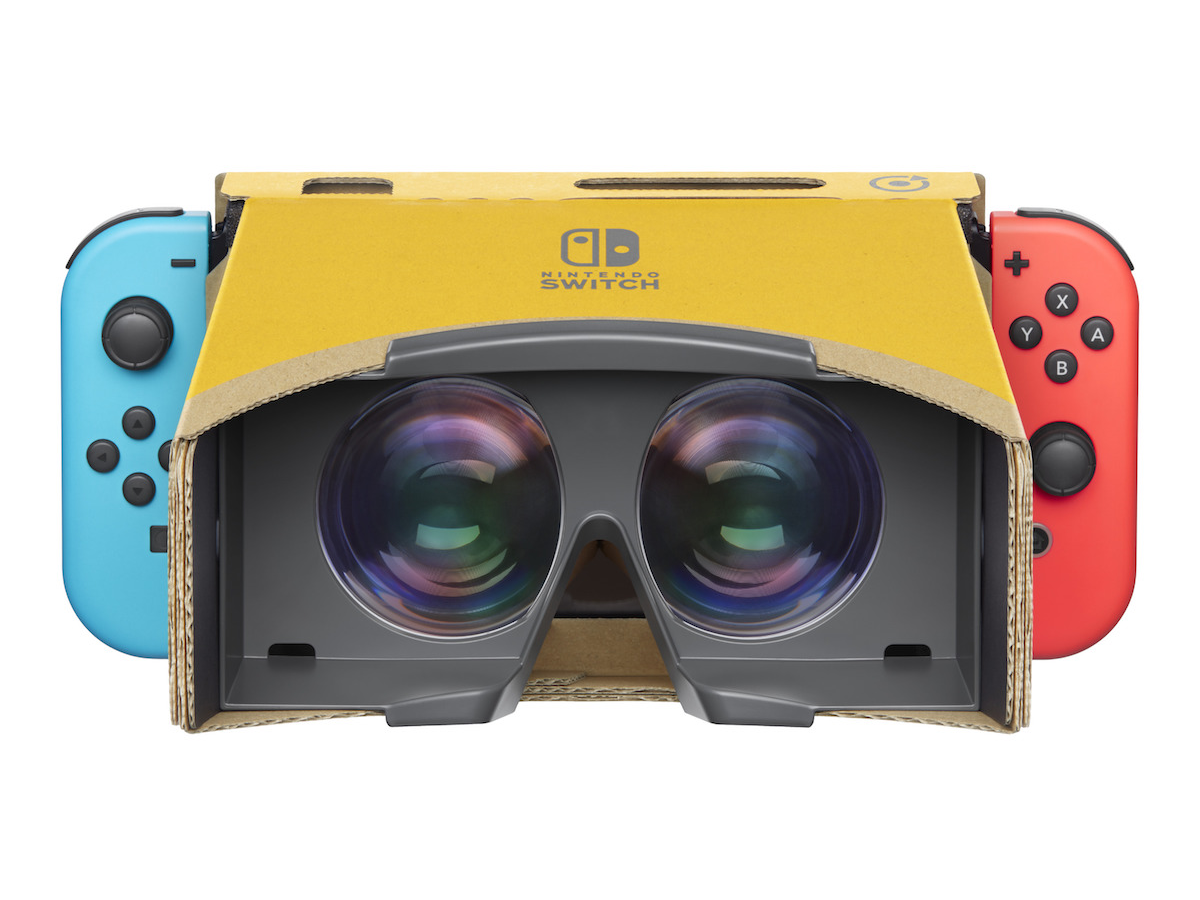 We like what Nintendo is cooking up with these goofy peripherals and what are sure to be colourful, amusing mini-games – but we're not all that keen about actually putting that Switch screen up to our eyeballs.
Yes, the 6.2in screen is large and looks quite good with games like Super Mario Odyssey and The Legend of Zelda: Breath of the Wild, but at 720p resolution, it's a far cry from the level of quality we expect from even entry-level VR experiences. Remember: it's going to be right up to your eyeballs and magnified by the lenses.
The more pixels a screen packs in, the better VR experience you'll have – that's why the Quad HD screen of the Pixel 3 XL is much preferable for Daydream VR than the 1080p panel of the standard Pixel 3. Look, maybe Switch VR will be fine… but that part doesn't sound great to us.
5) You can buy it with or without the extra stuff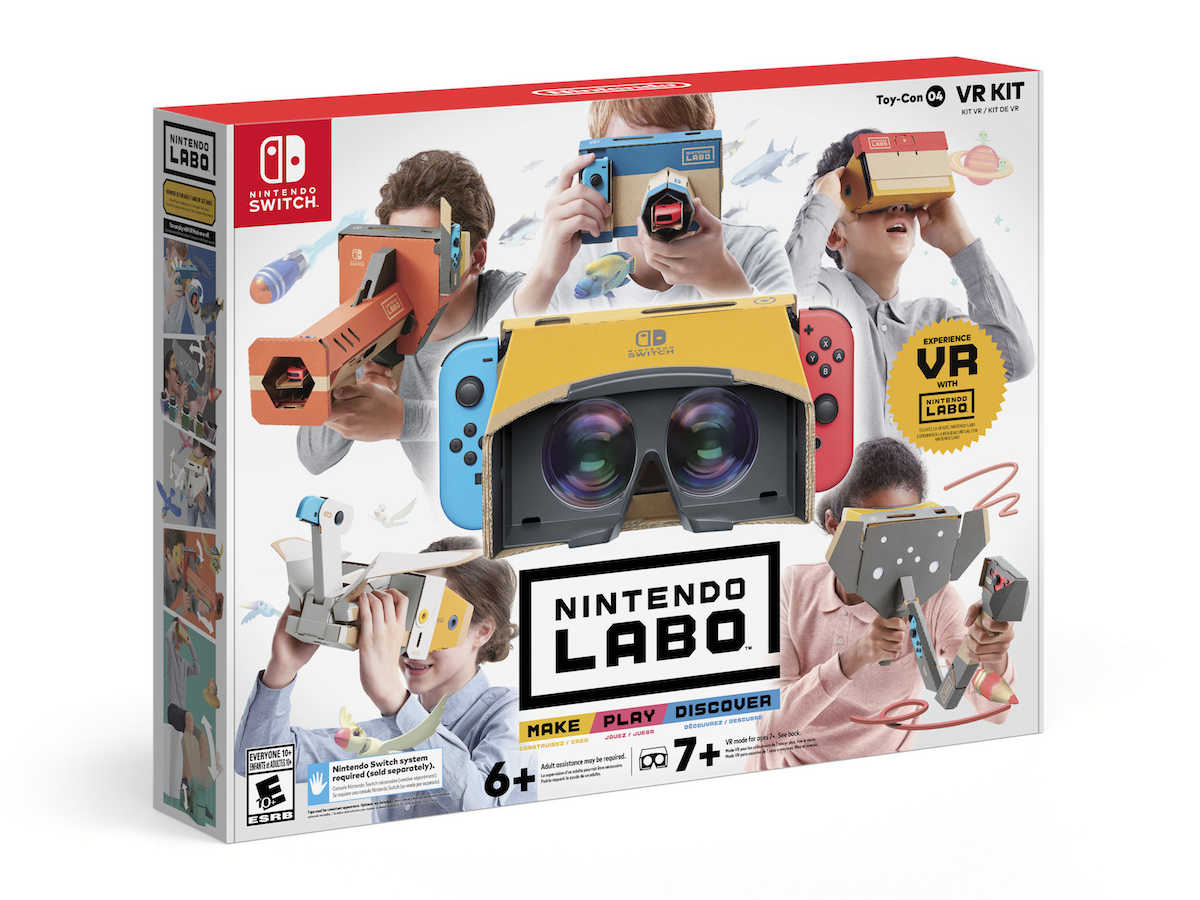 Nintendo will sell the Labo: VR Kit in two flavours. The full fledged VR Kit will have the headset shell, screen holder, safety cap, and five bonus attachments, along with the software. We don't have a UK price just yet, but it's pegged at US$80.
If you don't want to lay out that kind of cash for a box of cardboard, the Labo: VR Kit – Starter Set + Blaster sheds all of the extra peripherals besides the blaster, and sells for US$40. You'll also be able to add the left-out peripherals later via two-packs sold exclusively via Nintendo's website.
In either case, both sets are due out on 12 April – and hopefully we'll learn more about those games and Nintendo's longer-term VR vision (if there is one) before then.