Amazon brings its own-brand Fire TVs to the UK and Germany including Omni QLED
Omni QLED leads the lineup, previously available in the US, plus 4 Series also comes across to Europe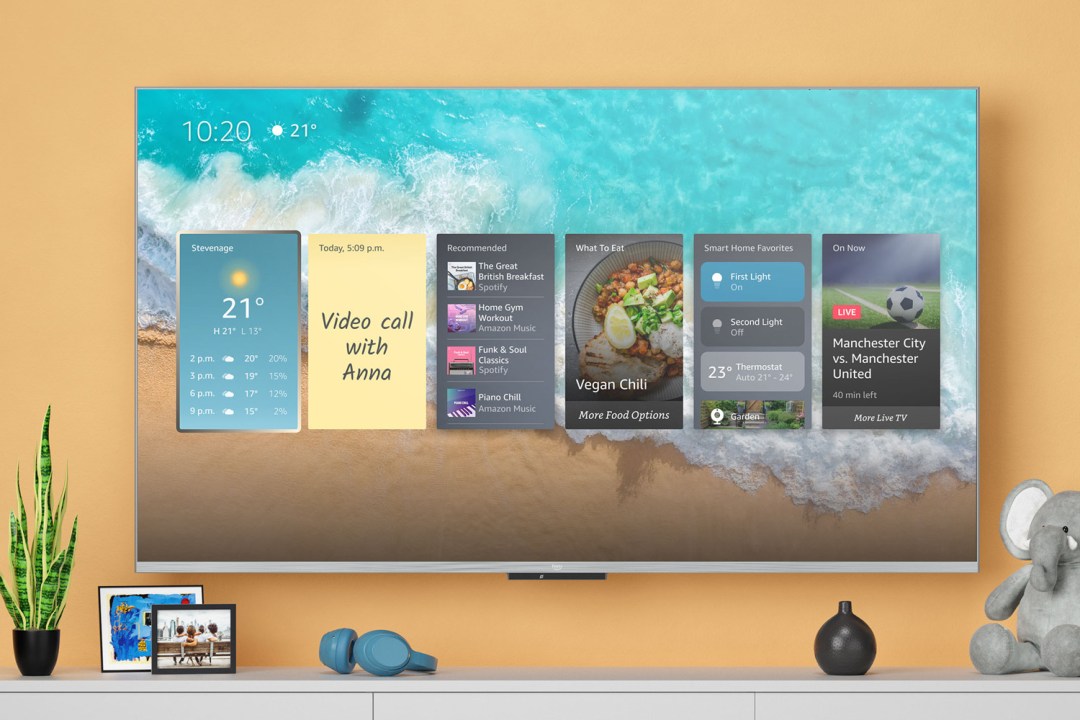 Previously available in the US and Canada, Amazon has opted to launch its own Fire TV sets in Europe to go alongside those from other brands including JVC, Grundig, TCL and Xiaomi.
The UK and Germany will be getting the flagship Fire TV Omni QLED in addition to the entry-level 4K-capable 4 Series.
The Omni QLED boasts far-field Alexa – so you don't need to use it alongside another Alexa device or Alexa remote, you can just talk to command your TV – plus adaptive brightness thanks to an ambient light sensor. It also features something previously available in the US – the Fire TV Ambient Experience.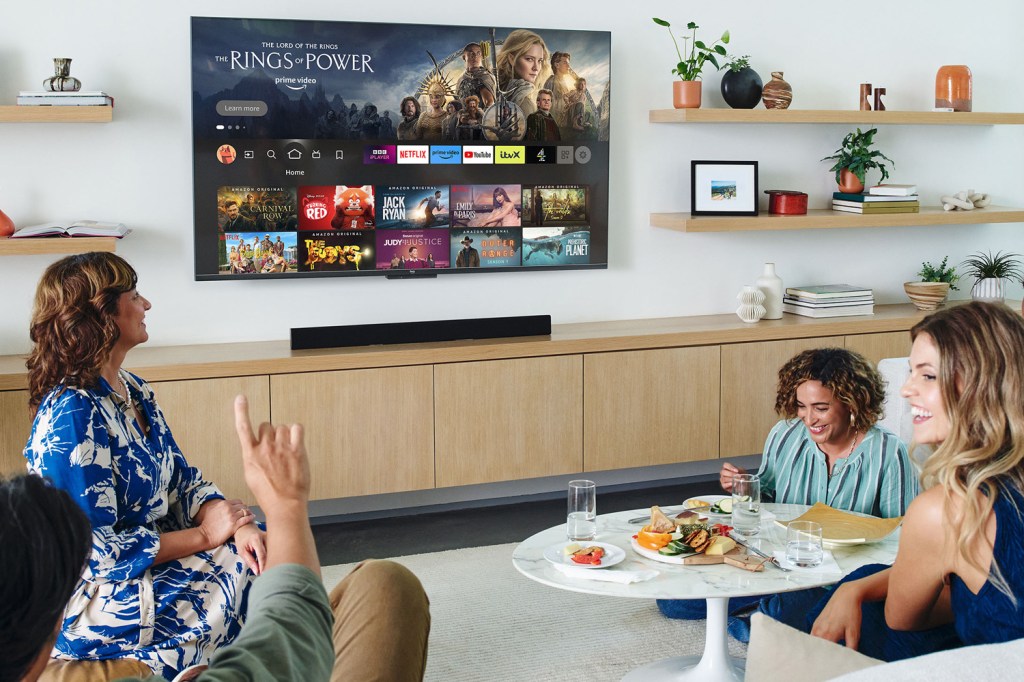 This essentially turns your TV into a big and fully personalised Echo Show complete with Alexa widgets to show you things like your calendar or the weather outside. But it focuses a lot more on artwork and AI-enhanced image options (we were shown a demo where you could ask for an image of the Northern Lights to be placed behind London's Palace of Westminster as a background).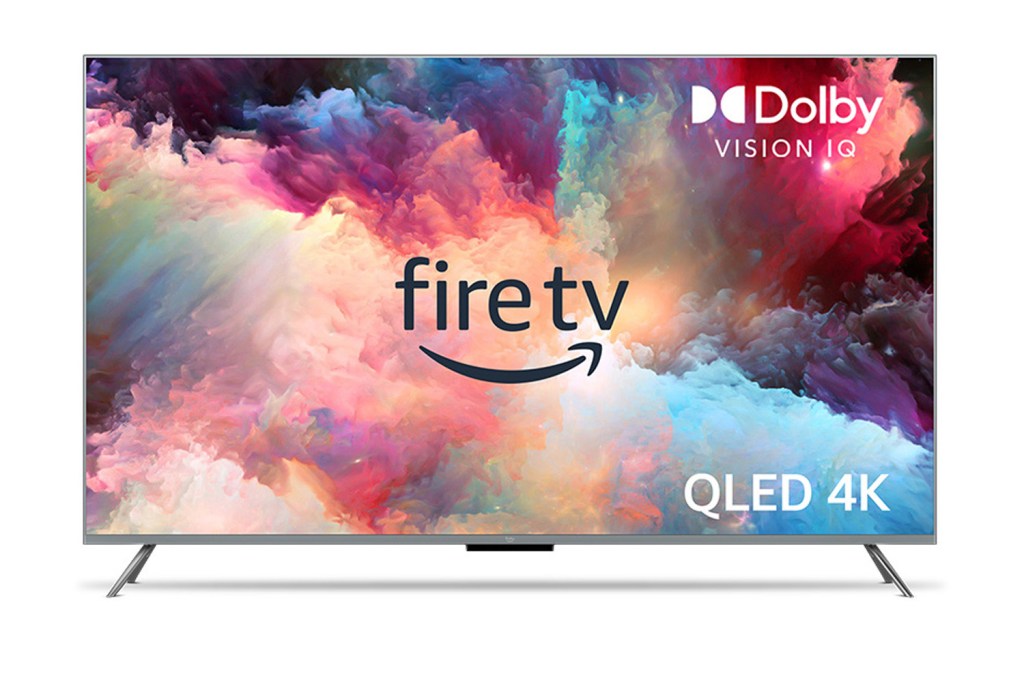 These can adapt to various environmental factors such as temperature, time of day and the weather outside. It gives you access to more than 1,700 curated artworks and images as well as motion backgrounds. This mode also takes advantage of presence sensors so it'll turn on when you walk into the room and stay quiet at night similar to Sky Glass.
Amazon's head of entertainment devices Daniel Rausch says that there has been a whopping 98 percent takeup of this feature in the US and Canada (presumably it is enabled by default).
The Omni QLED is also capable of HLG, HDR10+ and HDR10+ Adaptive HDR, plus it supports Dolby Vision IQ, too.
Prices for the Omni QLED begin at £550 (it starts at £550 in the US currently). Pre-orders will be live from today, with availability in the UK and Germany from 12 April for the 65-inch, with other 43, 50 and 55-inch models available from 1 June. There will also be introductory deals.
The Fire TV 4 Series is a 4K Ultra HD LCD TV that'll be available from £430 after 12 April in 43, 50 and 55-inch sizes. Once again you can pre-order today in the UK. Currently, these models have a chunk of cash off in the US and start at $240, but their list price is from $370.
The 4 Series supports HDR 10 and HLG HDR as well as Dolby Digital Plus audio. There's also an Alexa voice remote included as with all Fire TVs.
Amazon is also launching a 2 Series both sides of the Atlantic, too, but while that has a great entry-level price at $249/£249 for a 32-inch model, it's HD/Full HD only, so we'd never recommend buying them.
Amazon says it has now sold 200m Fire TV devices worldwide – 50m more than when it last revealed a figure in early 2022. The company claims that Fire TV devices are the most popular streaming media player both in the UK and Germany.