The coolest (and craziest) TV tech of CES: featuring LG, Panasonic, Sony and Samsung
4K panels, modular movies and a see-through screen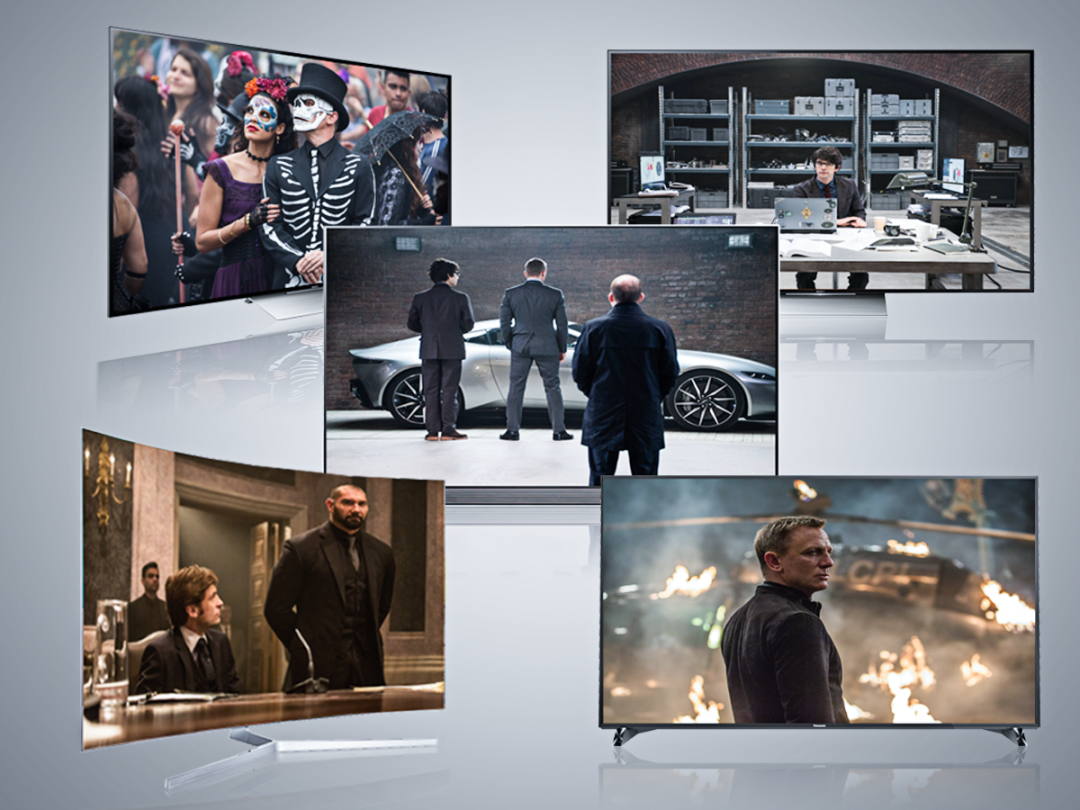 In case you hadn't noticed, it's a new year – which means it's time for CES 2016. What does CES mean? Tired legs, square eyes and enough new tellies to build a modern day house of mirrors (using OLED beauties).
Stuff has, of course, been sleuthing up and down the corridors of CES to track down the latest, greatest and down right strange in the world of TV tech. With Ultra HD Blu-ray right around the corner and the new standard in 4K hardware finally finessed, the race is on for slick-pixel domination.
Handily, having done all the leg-work for you, we've cobbled together the coolest and craziest kit in one handy place: right here.
Sign on the pixel-dotted line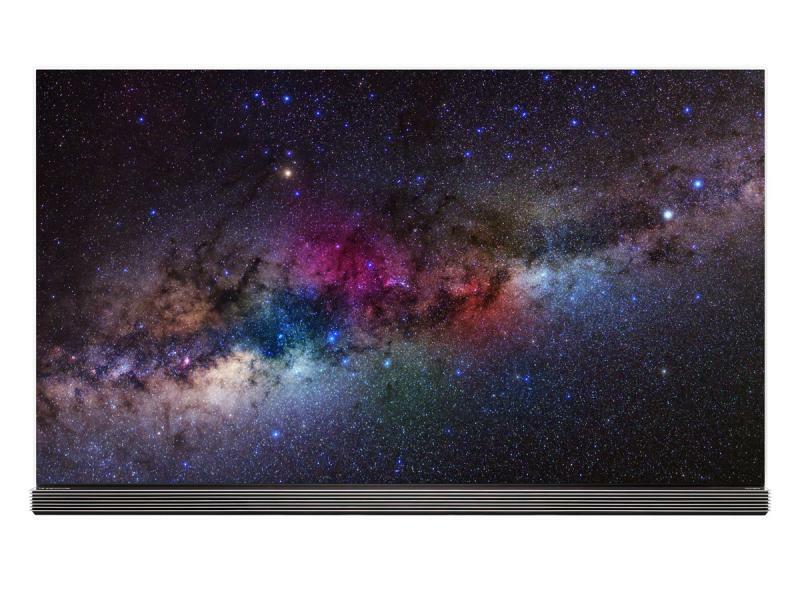 Every year it seems that man's ability to craft clearer-than-life imaging hardware has reached it's peak and, every subsequent year, without fail, we marvel once again at the latest jaw-dropping vision of TV divinity.
So it is with LG's G6 Signature, a 4K whopper of OLED greatness that's left at least one member of the Stuff team glued to its glossy frontage.
What's so special about the latest in LG's long line of top-class tellies? Ultra HD Premium, that's what. The UHD Alliance (yes, that's really a thing) has finally announced what it takes to gain the Premium badge of honour – and the G6 has it in spades.
Aside from 4K and OLED, it offers both High Dynamic Range and Dolby Vision – a new picture standard pioneered by the surround sound guru – and manages to cram it all into a razor sharp 77in panel with a barely-there bezel that's no deeper than four credit cards. Talk about tiny.
What's more, the Signature G6 – the Signature part signifying that it belongs to LG's new family of premium products – packs webOS 3.0, the latest and greatest iteration of LG's TV interface.
Want one? LG's tight-lipped on dates and pricing – for now.
Roll up, roll up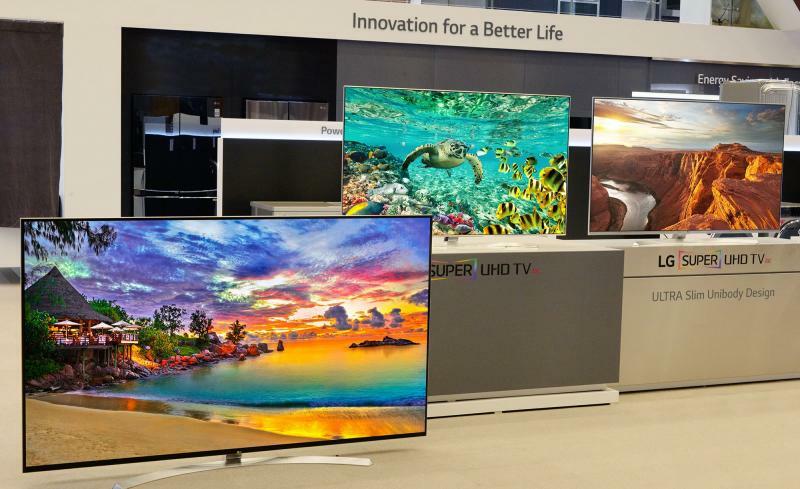 Not content with one show-steeling screen, LG has also been demonstrating a couple of quirkier viewing options.
Aping the pixel-count of the 4K crowd, the South Korean manufacturer has unleashed the UH9800 – an 8K, 98in wall-dwarfer that's set to share the same tech and styling as the rest of Super UHD range, including HDR and an IPS LCD display with True Black tech.
Not only will it eat up every ounce of surface space in the average living room, it's also likely to consume a fair few pennies – though quite how many is yet to be announced.
From high-res to roll-up, LG has elsewhere taken flexible display technology to the next level with a show unit of a truly rollable screen.
Low-res, at 810×1200 across 18in, what makes the flexi-telly exciting is the possibility that, soon, we might be rolling up our TV rather than the morning read. That said, it's still very much a concept and the prototype is pretty fragile – though that doesn't stop us dreaming.
A pretty premium screen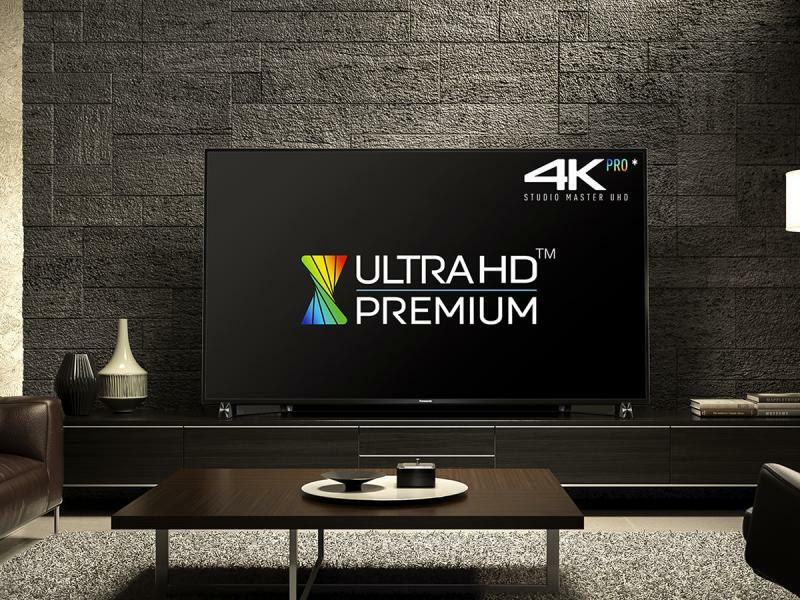 Not to be outdone by LG's G6, Panasonic has unveiled a new range-topper of its own – and it, too, proudly wears the Ultra HD Premium badge.
The 65in DX900 harbours honeycomb backlight tech that draws together the delightful brightness of LCD with the blacker-than-black blacks usually expected from OLED for a truly captivating TV experience.
Add THX certification to the mix, alongside the BT.2020 colour gamut used by digital cinemas, and you've got yourself a seriously stunning pixel package.
Best of all, it's just in time to play 4K HDR content via Amazon and Netflix on the in-built Firefox OS smart TV system.
Due in Spring, there's no word on pricing as yet.
When the seen becomes un-seen
If not being able to see your new TV sounds a bit pointless, experiencing Panasonic's transparent telly prototype might just change your mind.
Whilst it might not be close to hitting production, with the manufacturer still tweaking transparency levels and aiming at a higher resolution than the present 1080p maximum, the idea of a screen that becomes see-through when switched off is quite the stellar one.
Panasonic's demo unit displayed the new panel as the frontage to a cabinet. Happy to stare at Nan's pottery? The screen is (almost) like glass. Feel like some motion-picture entertainment? Flick on the screen and do a double-take as HD imagery fills the space.
Crystal clear colours
Back to relative normality and Sony has unveiled its monolithic 75in XD94, an HDR-equipped range-topper with a dimming backlight and Triluminos tech – Sony's nomenclature for quantum dot tech.
Not a re-release of Bond's Bolivian outing, quantum dot tech delivers a wider colour palette, meaning more vivid pictures and tones.
The XD94 also carries Sony's 4K X-Reality engine, as well as running Android TV and the soon-to-roll-out Ultra streaming service that, bandwidth permitting, will permit instant playback at UHD quality – so there's no need to shell out on 4K Blu-ray.
Quantum fun, modular magic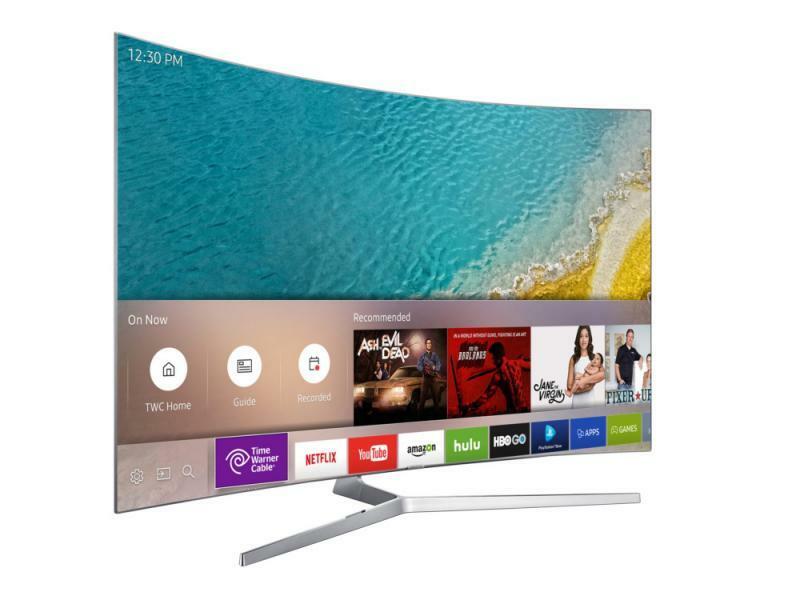 It's always the way: you meet one quantum dot device in a day and then a second comes along right after. Say hello to Samsung's new not-an-OLED 4K giant.
With HDR support for captivating contrast, perhaps the prettiest part of Samsung's KS9500 is its bezel – or, indeed, the lack of one. Gently curved and properly big, the new display is a trimmed-down giant of Ultra HD finesse.
Better still, Samsung's Tizen-powered Smart Hub has been given an upgrade that delivers support for PlayStation Now's 300-strong games catalogue, whilst SmartThings owners will also be able to control their connected widgets through their TV. Nifty.
Of course, it wouldn't be CES without something a little bit special from Samsung – and the Korean manufacturer sure delivered. Building a wall of bricks doesn't sound so spectacular, except when some of those bricks are actually TV modules that can move around to form seamless screens in columns, rows or as a giant single display.
Backed by some hefty mechanics, a future of apparently free-floating pixel panels built into walls is one we'd be happy to see come to fruition.