Far Cry Primal takes the open-world series back to the Ice Age, say leaks
Between leaks and reports, the big surprise is apparently spoiled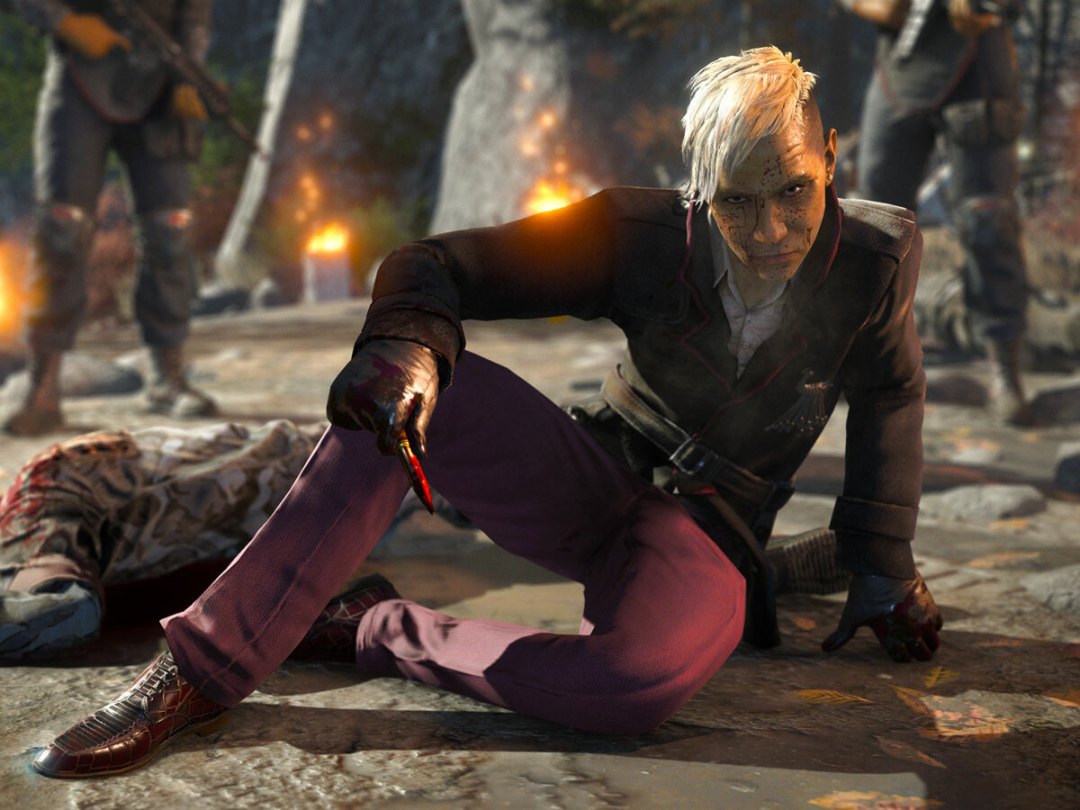 Ubisoft is in the middle of a slow-burning game reveal right now, with an hours-long ongoing livestream that's simply pulling back from a montage of cave drawings. It's sure to bring a big surprise at the end… except we already know what's coming.
According to a prematurely posted tweet by IGN Turkey, the game is Far Cry Primal, and the tweeted image shows scenes of aggression in a much less civilised time – that's relative for this series, we realise. The tweet remains live, but the story it links to has been pulled offline, unfortunately.
However, Kotaku has its own report live, with the author claiming to have heard details about the game from sources connected to Ubisoft. According to the report, the game will take the survival-centric open-world action series back to the Ice Age, and feature the likes of woolly mammoths and other ancient predators. Kotaku says it'll be a spinoff game, not the proper follow-up to Far Cry 4 (shown above) that'll eventually release.
After several hours, the livestream's larger illustration (see above) has revealed many supporting details, including a mammoth, lion, rhino, and an elk, along with bows, spears, and various tribal drawings. Paired with Ubisoft's teaser line of "Survival is timeless," all the signs seem to be pointing in the same direction.
We have no idea how long Ubisoft plans to keep the stream rolling before sharing what's behind the curtain, but we'll bring you the official details when they come.
[Sources: Twitter, Polygon, Kotaku, YouTube]