Fully Charged: Pebble Time Steel shipping this month, and see the Suicide Squad trailer
All the tech and entertainment news you need this morning, all in one spot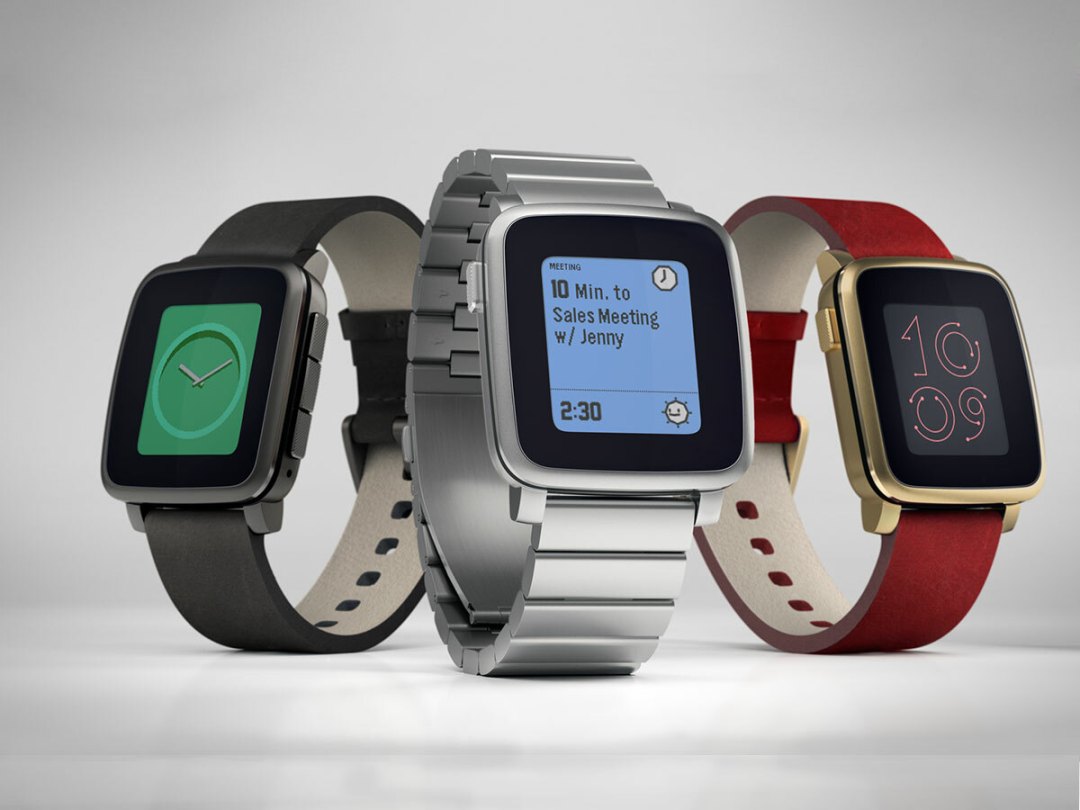 Pebble Time Steel shipping soon
Pebble announced yesterday that shipments for its Time Steel watches to Kickstarter backers will begin at the end of this month. The higher-end models of the new smartwatch begin production this week, and Pebble says that the earliest backers should get shipping notifications during the last week of July.
Anyone who was nearer to the end of the line should expect shipping by the end of August, on the other hand – so if you're looking forward to simply buying the Pebble Time Steel outright, don't expect anything until sometime this autumn. Pebble is currently taking pre-orders on the standard Time model for non-backers, although an actual release date hasn't yet been announced.
[Source: Kickstarter]
Here's the Suicide Squad trailer
Marvel bowed out of Comic-Con this year, but DC and Warner Bros. made a big splash, showing trailers for both Batman v Superman: Dawn of Justice and the villain-centric Suicide Squad. Warner released the former online immediately after the showing, but for some reason thought it could keep the other one under wraps – until attendees with smartphones proved otherwise.
Begrudgingly releasing the trailer online last night, Warner Bros. Pictures' Sue Kroll, president of worldwide marketing and international distribution, added, "We regret this decision as it was our intention to keep the footage as a unique experience for the Comic Con crowd, but we cannot continue to allow the film to be represented by the poor quality of the pirated footage stolen from our presentation."
Seems strange to get upset at fans being so excited about your expensive upcoming film that they shared footage that you willfully showed them. Anyway, if you want a look at the next step in DC's cinematic universe after Batman and Superman battle it out, here it is – complete with a better glimpse at Jared Leto as The Joker.
See Warcraft's movie city in VR
Blizzard's massively popular Warcraft franchise is about to get the live-action, big-budget movie treatment next year, and film studio Legendary has unveiled a way to scope out the new version of Alliance capital city Stormwind in VR.
Simply grab the Legendary VR app for Android or iOS and use a Cardboard viewer to peer into the 3D world. Otherwise, you can see the same sights in the 360-degree YouTube video above. Warcraft, directed by Duncan Jones (Moon, Source Code), is due out on 10 June 2016.
[Source: io9]
Pluto's flyby is today
And just a reminder: if you're into outer space happenings, NASA's New Horizons probe will make its historic flyby of Pluto today. It's slated to begin around 1:30pm UK time, but while NASA will have live-streaming content, we won't actually get to see the high-resolution imagery of the planet until tomorrow – it takes far too long for the data to come back to Earth from that deep into space. Still, it's a rare exciting moment for anyone who hasn't outgrown the thrill of exploring the universe around us.
[Source: NASA TV]