Instagram will now let anyone add link stickers to their Stories
Influence for all
Envious of influencers sticking direct links in their Instagram Stories? Good news: now anyone can add link stickers to their Stories. Which means you can finally send all 500 of your followers straight from your Stories to your store.
Previously, only those with at least 10,000 followers could drop website links into their Stories. For everyone else, connecting followers to a URL meant asking them to tap on a link in your bio. Why-o was this an issue? Because you could only display one link at any given time. And because most people didn't bother to click it.
That's all changing from today. After ditching the swipe-up approach to links in Stories earlier this year, Instagram has gone one step further, unlocking link stickers for every user – not just big deals and booming businesses.
So whether you're advertising yoga classes for cats, asking friends to make donations for your sponsored tree shimmy, or selling merchandise with your mug on, you'll now be able to link straight to any web page, simply by adding a sticker to your Story. Talk about influential.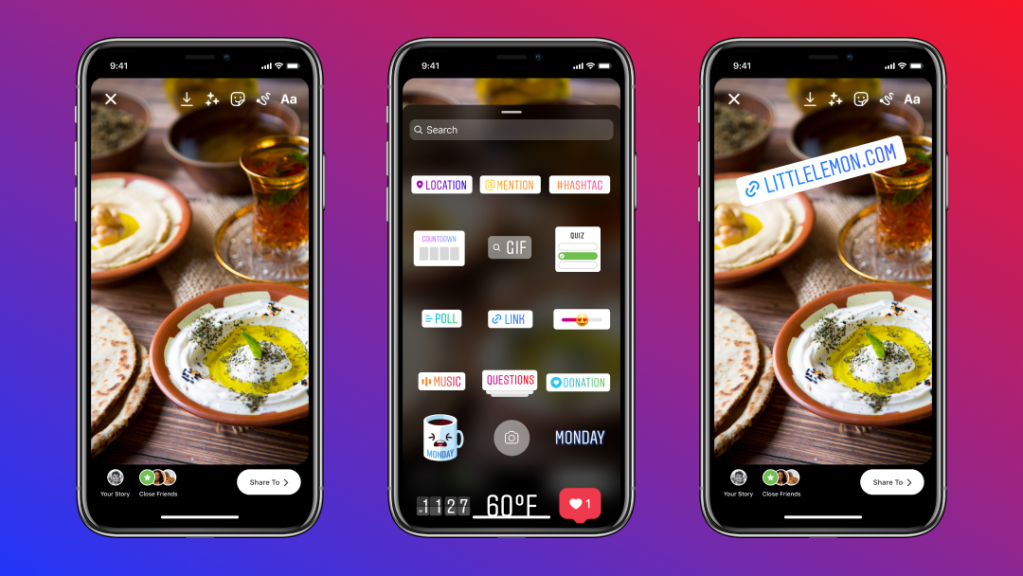 How to add link stickers to your Instagram story
Adding links to your Stories is as easy as dropping location or emoji stickers. To get started, tap the little blue plus by your profile photo (as you do to start any story), then shoot or select an image to share.
From there, tap the sticker icon at the top (the peeling square with a smiley face). Then simply select the sticker which says 'link' and type or paste in a web address.
Like any sticker, you can easily reposition the link sticker on your story. You can also tap to change its colour. Once you're happy, hit the button like you normally would to share it with your fanbase.