The best macOS 14 Sonoma features headed to your Mac
These great features will arrive later this year on most Macs.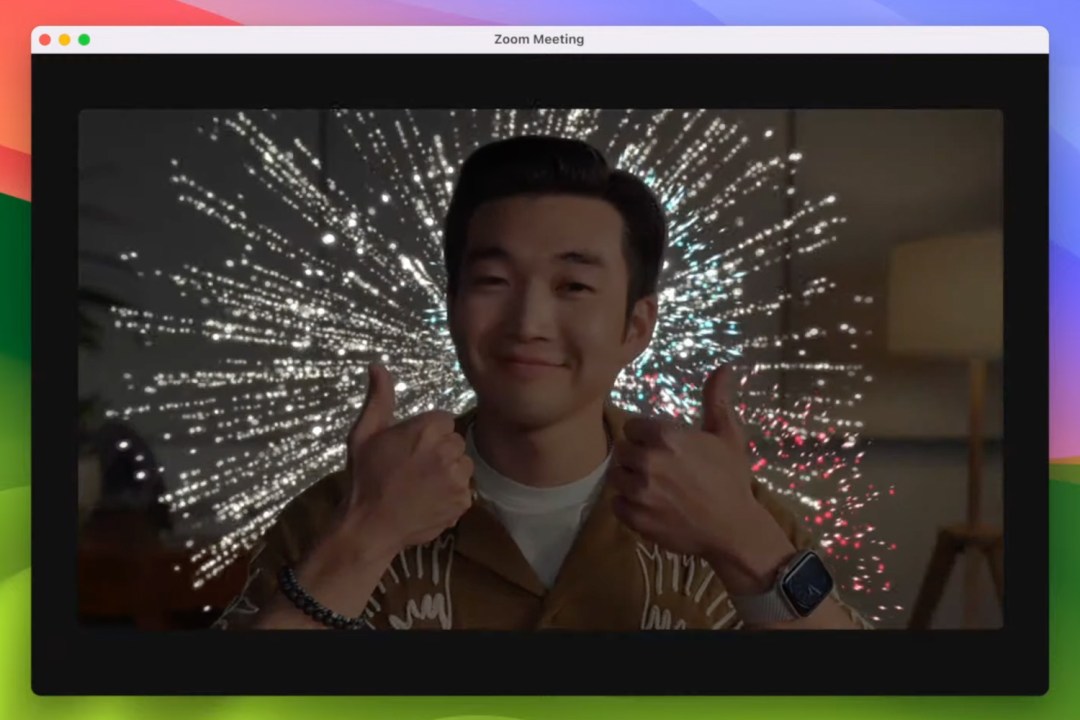 At June's Apple's WWDC23 developer event, the company announced the next-gen software that's coming to its laptop lineup. the newest macOS is named Sonoma – or macOS 14, if we're counting. And now, it's here in public beta.
It's an incremental update at best, with video a key focus this time around, along with enhanced accessibility to information. The update also boasts improved gaming performance and expanded options for personalizing your Mac.
Of the new macOS 14 Sonoma features, a few stand out, including the following:
Desktop widgets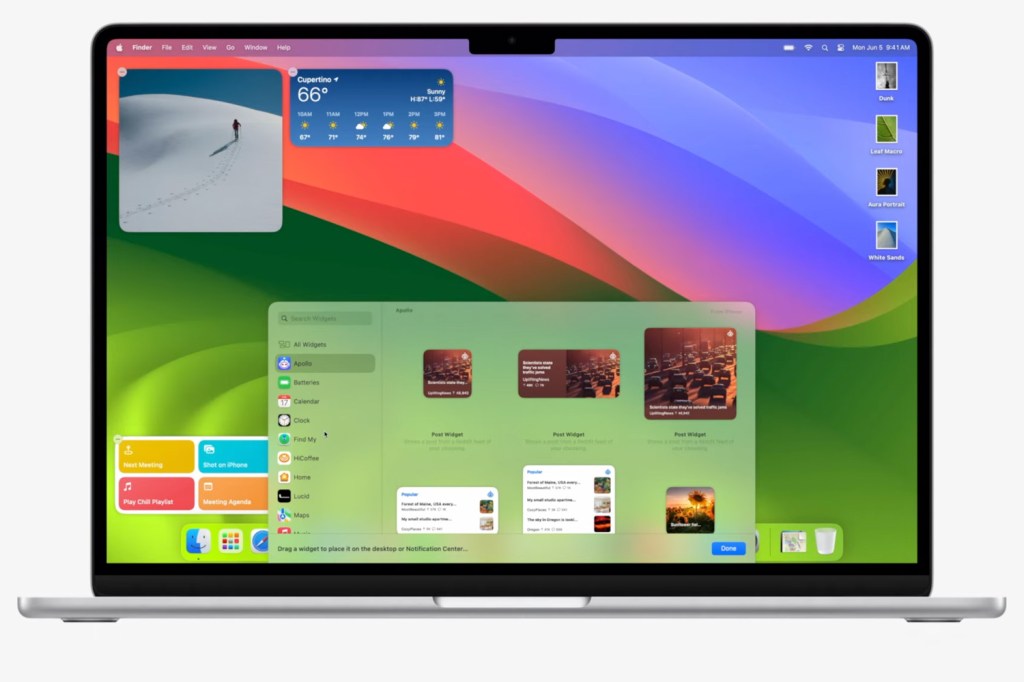 Over time, Apple has changed widgets and widget-like features in macOS. In the latest version, macOS 14 Sonoma, there has been a considerable improvement in the capabilities of widgets. With the new widget gallery, you can add both native and third-party widgets. Moreover, these widgets are interactive, enabling you to perform tasks such as checking off a Reminder list and turning lights on or off.
The desktop widgets also fade into the background, depending on your actions. For example, they'll fade when you open an app or window or use Stage Manager. As a neat touch, when faded, the widgets react to the colors of your wallpaper.
In macOS 14 Sonoma, you can also quickly add iPhone widgets. These are usable even if you don't have the app installed on your Mac.
Video conferencing improvements
In the macOS 14 Sonoma, you can expect many fresh features for video conferencing, be it via FaceTime or a third-party tool such as Zoom. One such addition is the Presenter Overlay, which ensures you remain engaged in the discussion even when screen sharing. You have the option of two sizes: large and small. With the former, the focus is on you, with your screen displayed in a distinct layer. This allows you to walk around and speak while presenting. When selecting the smaller overlay, you'll appear in a movable bubble over your shared screen.
You can enhance your video conferences by adding a reaction that fills the camera frame with fun 3D augmented reality effects. Additionally, a new screen-sharing picker lets you easily share an app or multiple apps from the window you're currently in.
Screensavers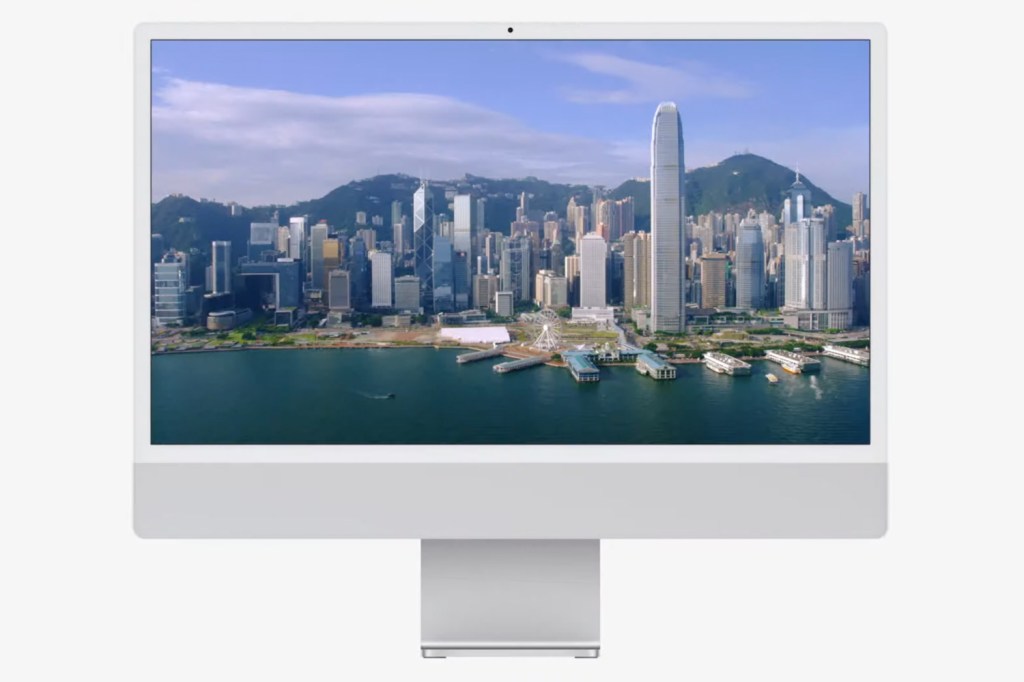 The latest macOS update introduces new slow-motion screen savers that showcase various locations across the globe. What's intriguing is that upon logging in, these screen savers beautifully transform into your desktop background.
Safari extras
With every new macOS release, Apple's Safari browser receives some upgrades. This year's release introduces profiles, which are also coming to other Apple platforms, including iOS and iPad. Profiles allow you to keep your browsing history, extensions, Tab Groups, cookies, and favorites separate for work and personal use.
The Safari browser now has improved search capabilities. Additionally, users can now add any website to the Dock, making it a web app that launches with a simplified toolbar just like other apps.
Game Mode
For Apple silicon-based machines only, macOS 14's Game Mode promises to enhance your gaming experience on desktops. This feature automatically assigns top priority to games on both the CPU and GPU while reducing the usage of background tasks. It also significantly decreases latency when using wireless accessories such as AirPods or controllers, resulting in a more responsive and immersive gaming experience.
iMessage changes
Apple has introduced several new tools in the iMessage app for Mac, which are also set to appear on iPhone and iPad. These tools include advanced search capabilities and a catch-up arrow that enables you to jump to the first unread message in a conversation. Additionally, the app presents a new method of sharing and viewing locations. Furthermore, a new stickers drawer provides access to Live Stickers and Memoji in one convenient place.
PDF improvements
When handling PDFs, Apple has consistently outperformed Windows, which remains true for macOS 14 Sonoma. The latest update has improved AutoFill, allowing you to conveniently complete forms using saved Contacts information. Users can now view full-width PDFs within the native Notes app and navigate seamlessly between pages.
Better keyboard
The macOS keyboard is receiving design improvements that were carried over from iOS 17 and iPadOS 17. Autocorrect now offers improved support while typing. When a word is Autocorrected, it is temporarily underlined, allowing you to view the changes. You can quickly revert to the original word by clicking on it if necessary.
Additionally, as you type on the Mac keyboard, you'll notice predictive text appearing on the screen. This tool can make your writing much better and more creative when used.
"Siri," not "Hey Siri."
Finally, Apple's making a small but significant change when using its voice assistant, Siri. Instead of saying, "Hey Siri," you have to speak, "Siri." You can also continue conversing with another question or phrase without saying "Siri" again.
Who can use macOS 14 Sonoma, and when?
Apple is rolling out its beta versions of macOS 14 Sonoma on 12 July. The first full version of macOS 14 Sonona should be released to the general public sometime this fall when Apple's expected to reveal new Macs, including next-generation MacBook Pro models. Expect these in October or November or perhaps sooner on the calendar.
macOS Sonoma is compatible with iMac (2019 and later), Mac Pro (2019 and later), iMac Pro, Mac Studio (2022 and later), MacBook Air (2018 and later), Mac mini (2018 and later), and MacBook Pro (2018 and later).
Related: The 10 best watchOS 10 features your Apple Watch will love