Apple iPad Pro 12.9 (2020) review
The best iPad ever made just got even better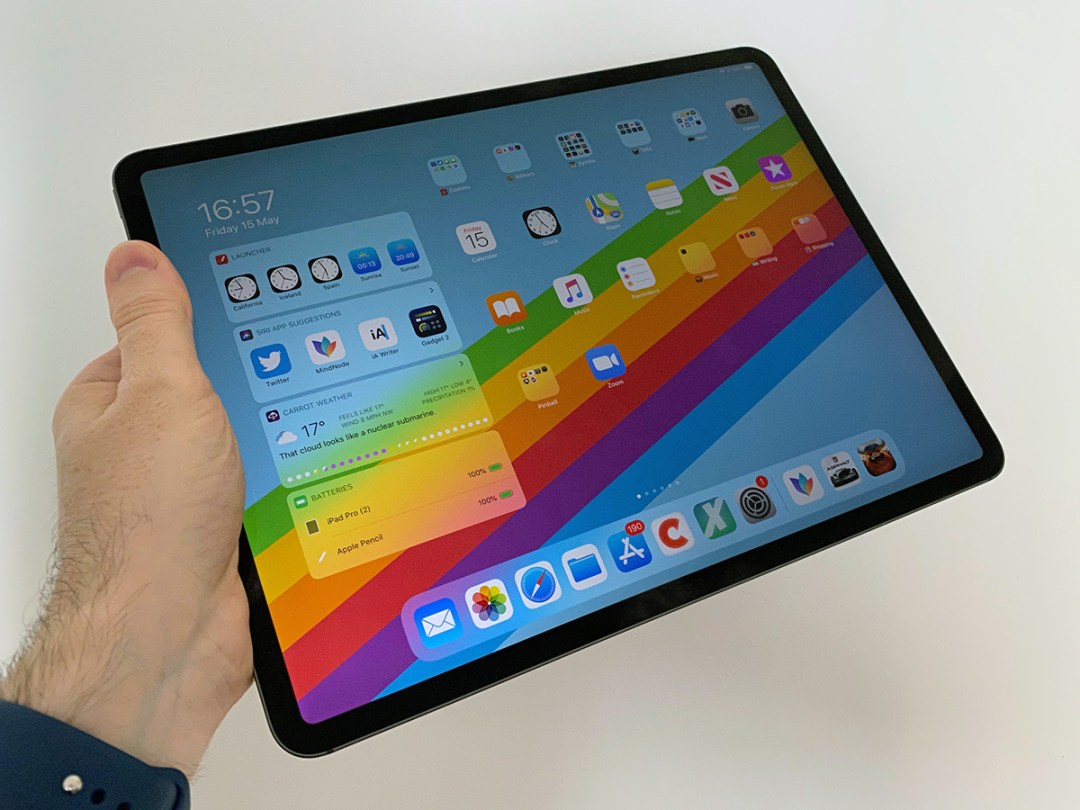 The 2018 iPad Pro was transformative. The all-screen design finally brought about the tablet Apple envisioned from the start. Now 2020's iPad Pro is more of the same, but better.
If you like to 'skip to the end', this means Apple still has the best tablet around. But read on for why — and whether an iPad Pro can finally replace your laptop.
Further reading: 
Design: A cut above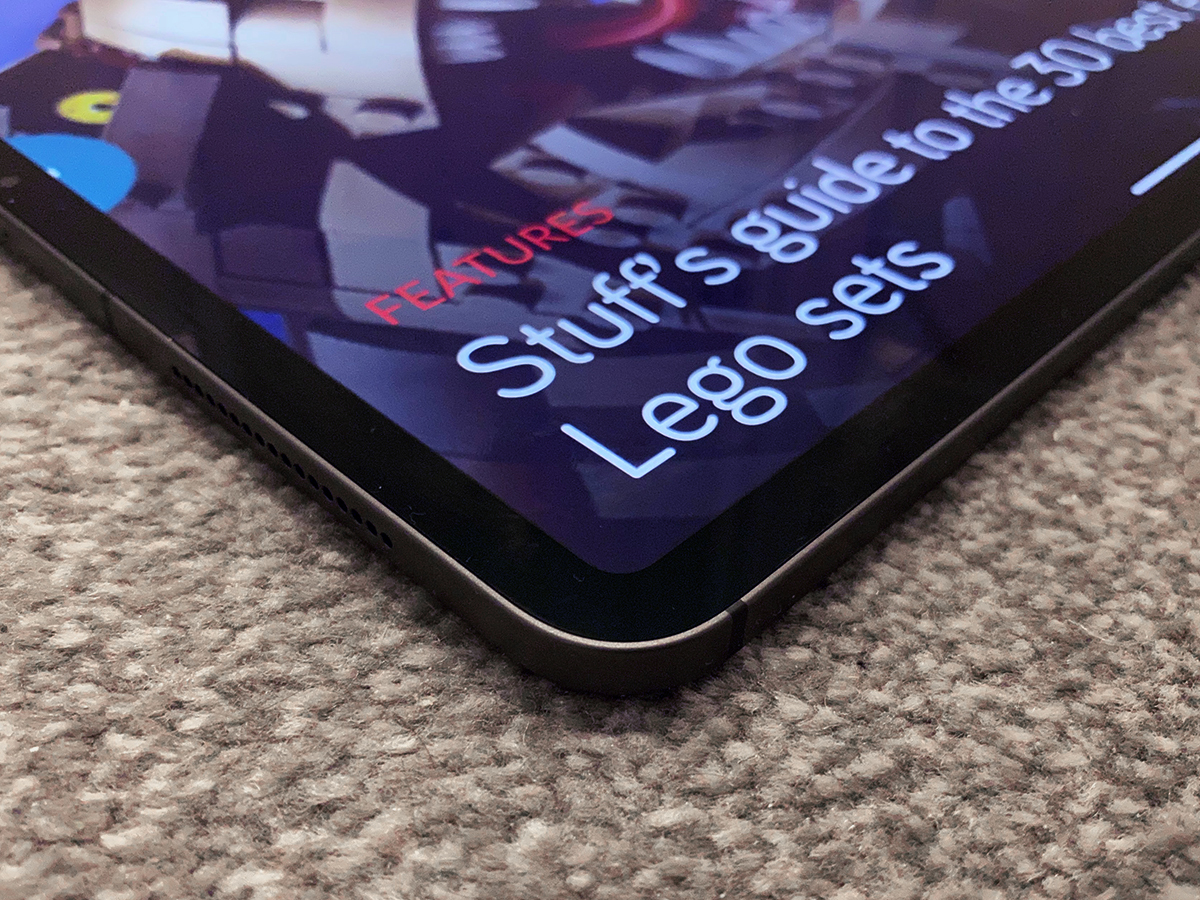 Bar the larger camera bump, the new iPad looks identical to 2018's model. It's slim and sleek. Apple's attention to detail is apparent, with subtly rounded edges and curved corners making for a friendly device that's comfortable to hold, despite its industrial air.
You might grumble about the bezels, but they promote focus, reduce the likelihood of your mitts obscuring important things on the screen, and house the TrueDepth camera (selfies; Face ID) without an ugly notch.
There's still only one USB-C port — and no headphone port. An Apple Pencil can snap to a magnetic strip on one edge, and Apple's keyboards instantly connect to the Smart Connector.
The 2020 line-up gains a few grams over equivalent 2018 models. You won't notice that — but will notice the difference between the 11in and 12.9in iPad Pro, with the latter's extra 170g making the tablet a bit unwieldy during extended use.
Display and sound: A feast for the senses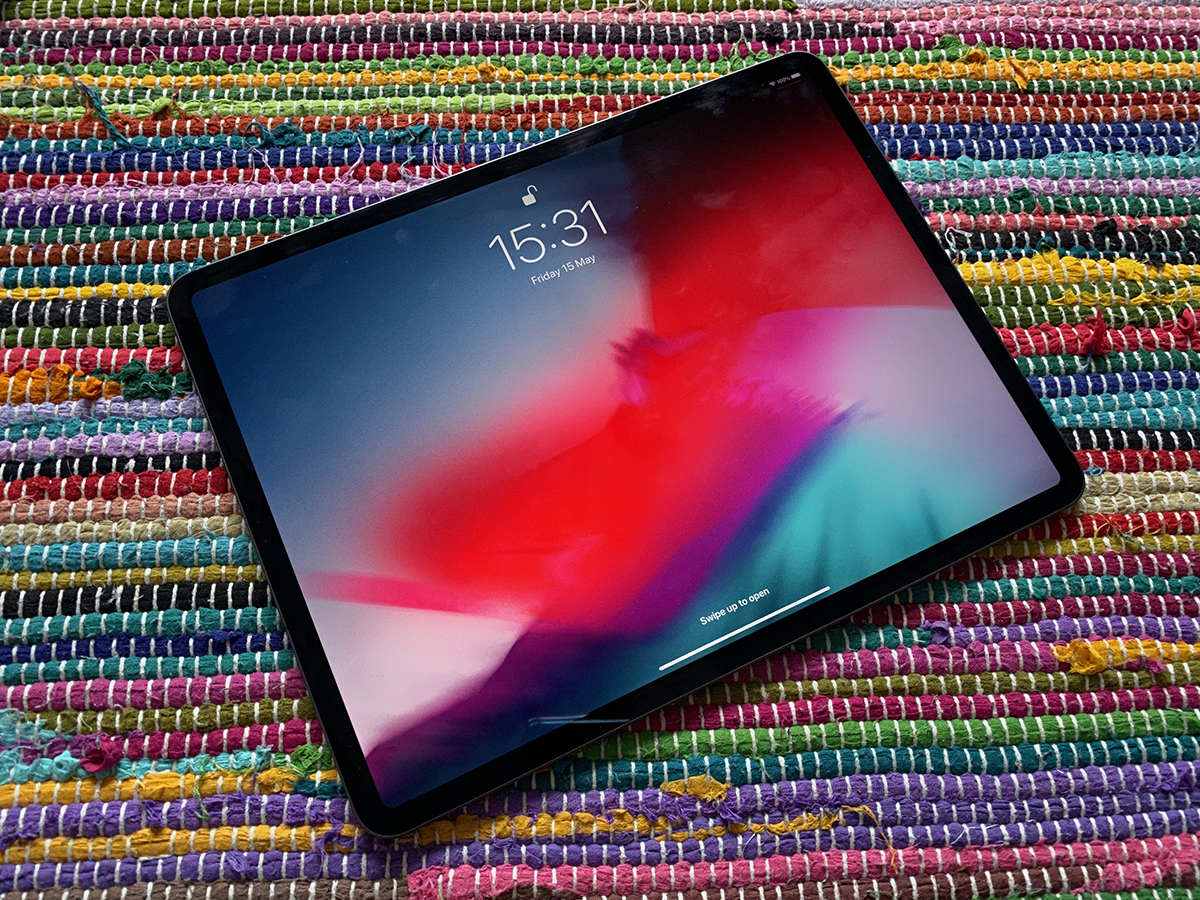 The screen is bright. Colours pop. True Tone smartly optimises the display for various lighting conditions, P3 wide colour makes the tablet suitable for visual creatives, and ProMotion ensures everything's silky smooth and responsive.
Some will grumble about the 4:3 aspect ratio, but bar watching telly (in which case, use an actual telly) it's better for productivity, creativity and most games. A more reasonable gripe is the display remaining a fingerprint magnet — and turning into a mirror in the sun.
This iPad Pro's audio shines: a four-speaker system ensures you get stereo output however you hold the iPad (unless side-on, you loon). It ruins you for any tablet lumbered with stereo speakers on only one edge.
Performance: Pieces of eight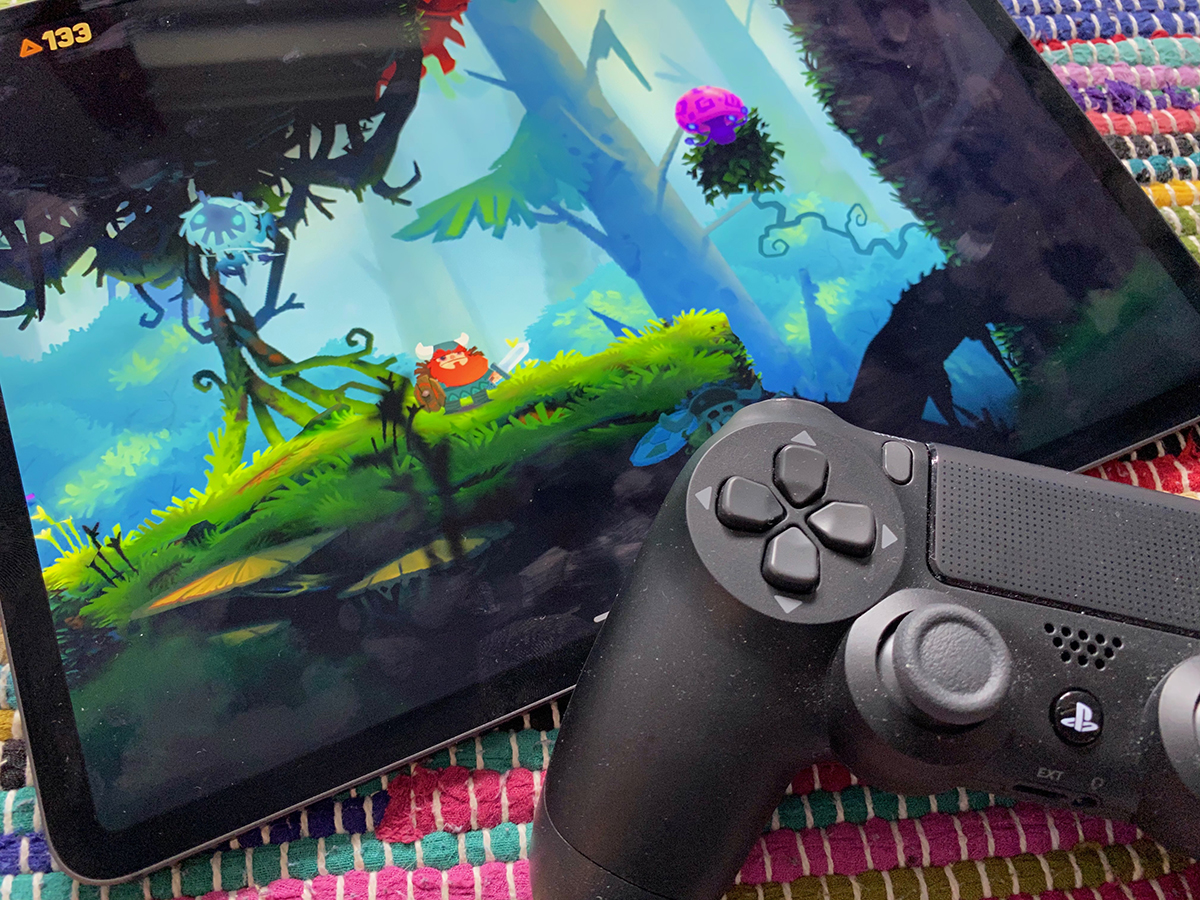 The spec-obsessed have shown disappointment the new iPad has the same chip as its predecessor, but with an extra GPU core (now eight) and a new name (A12Z). This has led to speculation Apple will bump the unit again in 2020.
In real-world use, there's no disappointment — the iPad Pro will cope with anything you throw at it. The thing scythes through 4K video footage, and heroically avoided keeling over when we had it play a slew of synths in a DAW that had previously choked our iMac. Multi-layered photographic edits are a breeze.
But the iPad Pro could do all that two years ago, and so how have things changed? GPU performance is up, which benefits graphic-intensive apps and games. RAM is 6GB across the board, rather than only the 1TB model being so blessed. Both provide headroom for future app, game and iPadOS updates. In other words, your iPad will be useful for longer.
Camera: A new reality
You probably don't use an iPad as your primary camera — unless you want everyone to hate you. Apple is nonetheless confident you'll use your iPad Pro to capture video and audio, calling it "a multi-camera mobile filmmaking studio for content creators, travel bloggers, and video editors".
That's perhaps a stretch. Still, the 12MP wide camera's joined by a 10MP ultra wide, with output similar to what you get on an iPhone 11. This won't make an iPhone 11 Pro (nor leading Android snappers) jealous, but it's good enough for quick pics you'd otherwise miss while fishing out your phone; and it's solid for 4K video up to 60FPS.
On the front, you get the same 7MP TrueDepth camera, which Apple should move to a side edge, given how every keyboard case positions the iPad Pro in landscape. Zoom calls make it look like you're not paying attention. (And you're probably not, but you don't want everyone else to think that.)
The new mics impress. Apple calls them "studio quality". We imagine pros will still stick with external kit, but we found the iPad's mics fine for memos and vocal demos, even if it's weird not knowing precisely where to point your mouth.
Also new is LiDAR, which Apple breathlessly notes "NASA is using […] for the next mission to Mars". For more down-to-earth needs, it blasts light up to 5m, to measure distances in your locale — useful for AR. On sanity checking Measure, IKEA Place and Civilisations AR on the new iPad and other Apple devices, the improvement in response time and accuracy is night and day. Whether this prompts a revolution in AR apps remains to be seen.
Software: even appier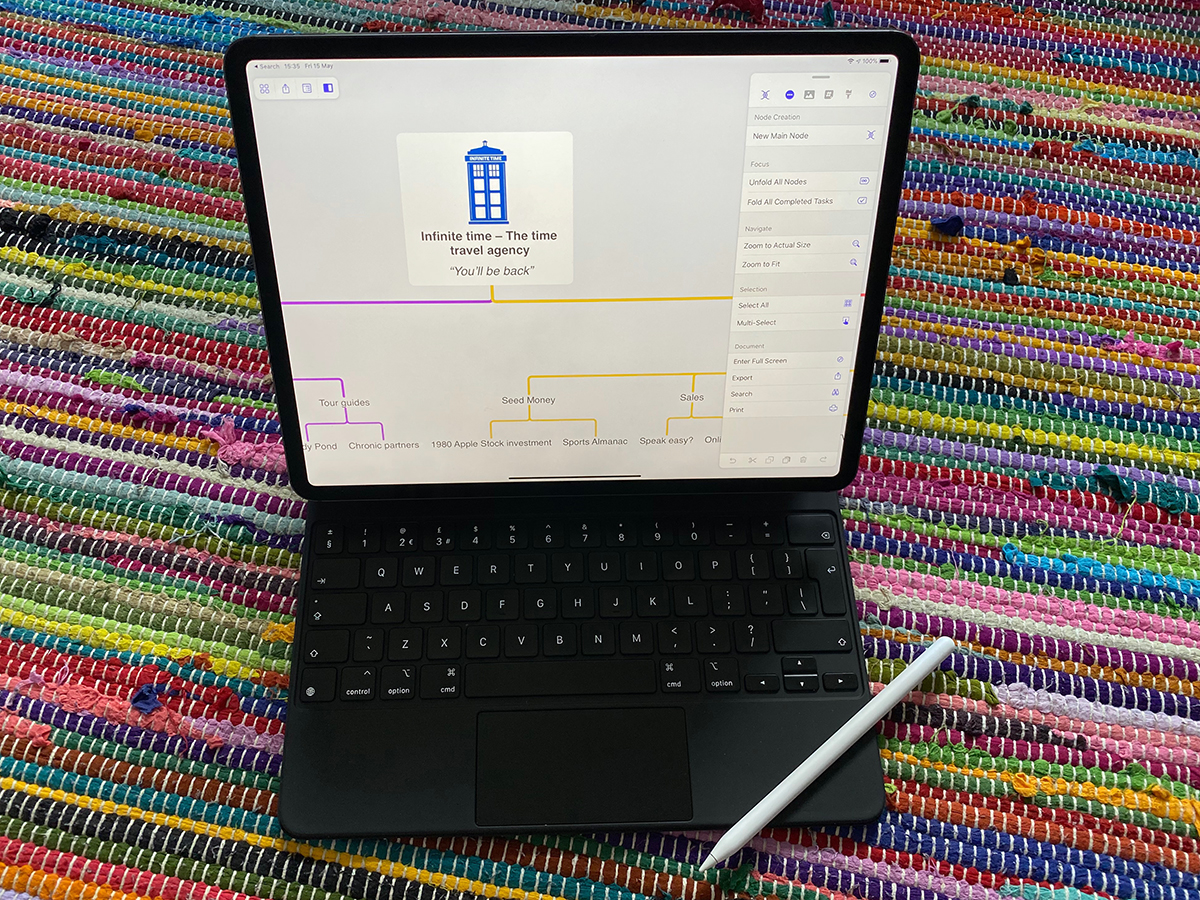 The App Store ecosystem is second-to-none, and yet iPad remains misunderstood by people picking a very specific desktop-grade app, noting it isn't on iPad, and dismissing the platform as no good for 'proper work'. Yet iPad has a huge range of bespoke tablet-optimised apps, many of which are superb, to the point you can be more productive than on a PC or Mac.
Previously, some of the platform's potential was stymied by Apple's stubborn refusal to accept alternate ways of working. Text editing by poking the screen was frustrating and tedious. That's all gone with iPadOS's cursor functionality, assuming you've hardware to transform your iPad Pro into a laptop — or desktop.
There are still issues. Multitasking is functionally impressive, but borderline incoherent — and demands finicky gestures. Google Docs has atrocious cursor support (use it in Safari instead). External display support is lacking, limiting the means to periodically transform your iPad Pro into a desktop. But Apple's created meaningful rather than gimmicky evolution of the interface method it popularised on the original Mac.
Accessories: Easy keysy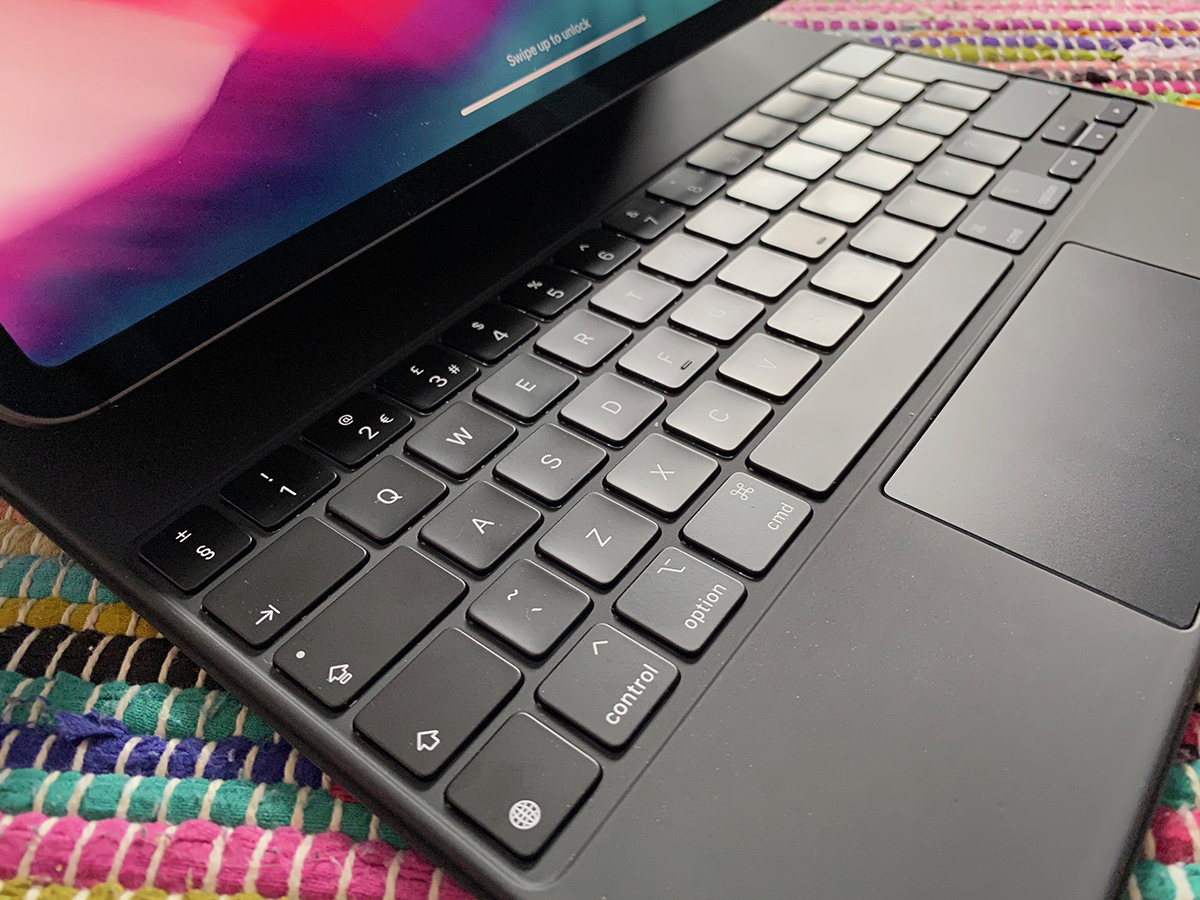 The second-gen Apple Pencil remains the pointing stick of choice for precision work on iPad Pro. It's nicer in the hand than its skinny predecessor, with a flat edge that has customisable double-tap functionality. It wirelessly charges when magnetically attached to the iPad's right-hand long edge.
The star of the iPad Pro accessories line-up, though, is the new Magic Keyboard. It costs almost as much as an entry-level iPad (£299 and up). It's also heavy — add a 12.9in iPad Pro and Apple Pencil and the combined 1360g bulk is only a shade lighter than a 13in MacBook Pro.
You'll forget all that when you start using it. The keys feel great. The hinged top 'floats' the screen at a neck-pleasing height. The dinky trackpad is ideal for gestural input. And the thing is solid. It doesn't move when typing; your iPad doesn't wobble. Yet because the iPad attaches magnetically, the transformation from 'laptop' to tablet happens in an instant. It's a luxury, then — but one you'll want if you spend a lot of time in apps that demand traditional input.
Random observations
Apple claims a ten-hour battery life for "wireless web surfing". When we used the iPad with more demanding fare, we got a couple of hours less.
The Home indicator is still awful and needs an off switch in Settings.
Entry-level models now come with 128GB storage rather than 2018's miserly 64GB. Be mindful storage cannot later be upgraded.
Face ID remains fast to the point using it on iPhone now frustrates us — even when we're not wearing a mask.
iPad Pro (2020) verdict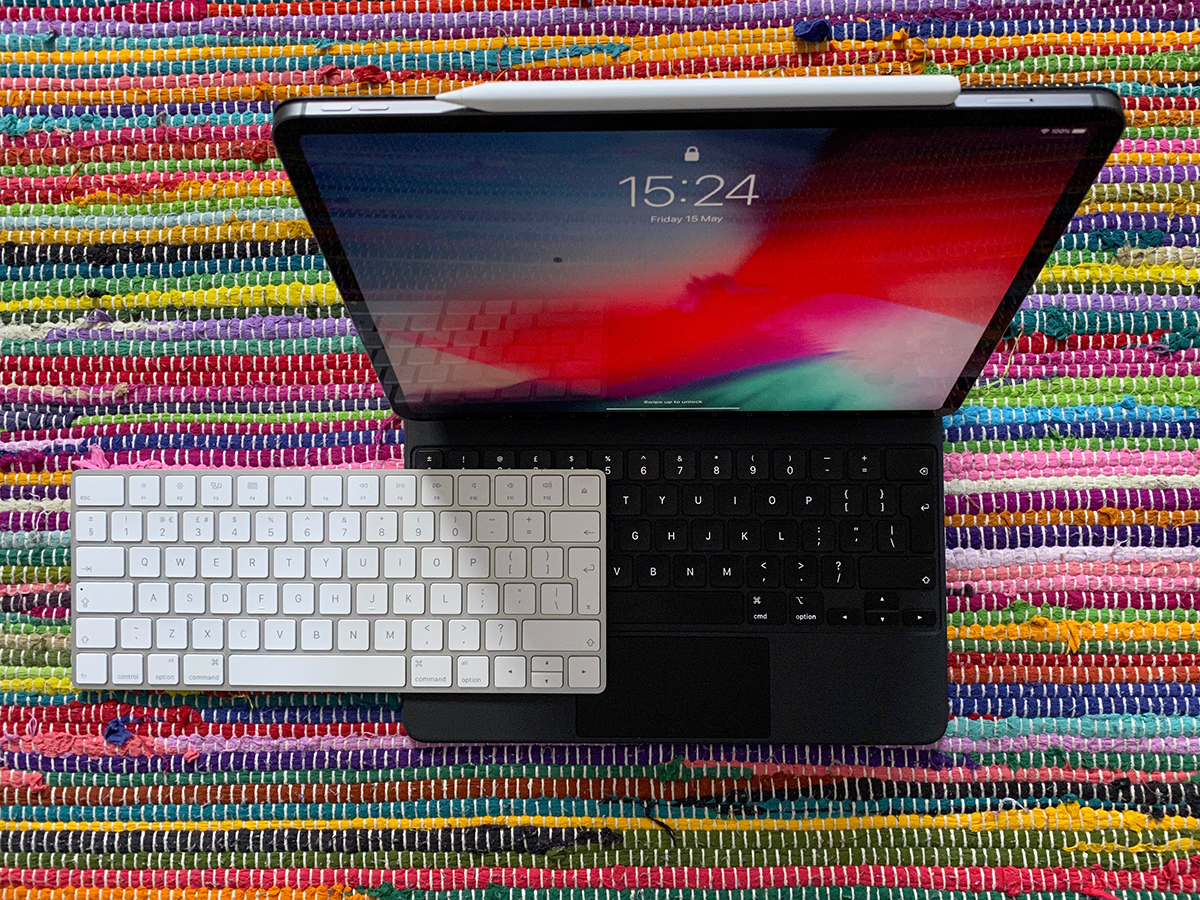 This iPad cannot dazzle with newness, unlike in 2018, but still wows in all the right ways: the lovely screen; quality materials; the notion everything has been carefully considered. But can it replace your laptop?
That question misses the point. Sure, you can now probably do everything you'd do on a laptop on an iPad Pro with a Magic Keyboard — sometimes with a little more effort, and sometimes less. But iPad Pro points somewhere better — to an era of modular computing, with a device that's equally good as a tablet and a laptop (and a desktop, if Apple gets its act together regarding external display support).
Whether you should buy one depends on various factors. If you don't need its sheer power, the vanilla iPad might suffice. If you live in G Suite, decide if you can stomach using it in Safari until Google makes its native iPad apps not-awful. And you'll need to decide whether you want a better 'laptop' (12.9in) or a superior and more manageable handheld device (11in).
What hasn't changed in two years is nothing else on the market comes close. And although that quality comes at a price — even more so if you factor in a 300-quid keyboard accessory — the iPad Pro remains the best tablet around.
Tech specs
| | |
| --- | --- |
| Screen | 12.9in 2732×2048 LCD with ProMotion, P3, and True Tone |
| CPU | A12Z Bionic 8-core with Neural Engine |
| RAM | 6GB |
| Storage | 128GB/256GB/512GB/1TB |
| Camera | 12MP wide, ƒ/1.8 + 10MP ultra wide, ƒ/2.4 with quad-LED flash/7MP, ƒ/2.2 front TrueDepth |
| Operating system | Apple iPadOS 13.4 |
| Battery | 9720 mA (~10 hours web/music/video on Wi-Fi) |
| Dimensions/weight | 280.6×214.9×5.9mm/643g |
Stuff Says…
2018's iPad Pro was the best tablet money could buy — and this one's even better. Just don't expect a revolution this time.
Good Stuff
Excellent screen and beautifully realised design
Superb speaker system and surprisingly good mics
Peerless and versatile app and accessories ecosystem
Revamped camera is a meaningful improvement
Bad Stuff
Pricey — not least when you add accessories
12.9in model weighty for long tablet sessions
Screen remains a fingerprint magnet and borderline unusable outdoors