PlayStation 5 pre-orders are now available
UPDATED: More PlayStation 5 stock set to go live at Argos, Currys PC World, GAME & Smyth's Toys on 25th September.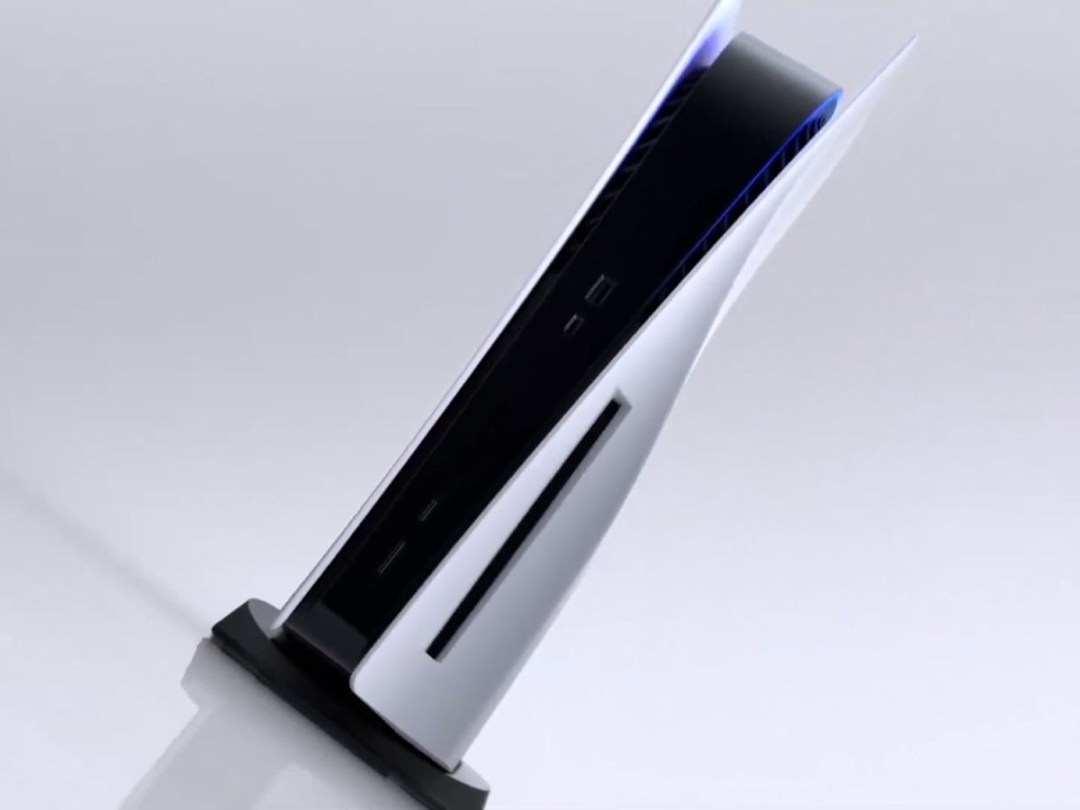 After another blockbuster showing from Sony, the PlayStation 5 now has a price and a release date.
The PS5 is dropping in the US on the 12th November – with the UK and Europe having to wait 7 (what will feel painfully long) days until the 19th for their release day. And after winning their game of price release chicken with Microsoft, they matched the Series X.
They announced that the full fat version with a disc drive will cost £449.99/$499.99/€499.99, while the Digital Edition comes in at a cheaper price of £359.99/$399.99/€399.99.
Yes, that means the Xbox Series S holds its ground as the cheapest next gen console, but that doesn't mean you should turn away from Sony's beast, as you can read in our preview.
With an insane launch line-up featuring a brand new Spider-Man adventure with Miles Morales, some insane specs (that super fast SSD eliminating load times is particularly exciting) and the PlayStation pedigree guaranteeing a big slate of first party bangers (God of War 2, anyone?), there are plenty of reasons to pre-order.
Speaking of which… They didn't announce a specific pre-order date like Microsoft did. That's because it's already becoming available.
Missed out the first time round? Here's a second change…
So, that first batch of pre-orders went quick! For Currys PC World, they sold out in just 10 minutes online… That's a lot of gamers excited for the next generation.
But maybe you didn't make it in time for round one. Maybe the order page struggled to load, forcing you click refresh and see all the stock was gone. It's a pain we've all been through at some point – equivalent to that horrible waiting line for Glastonbury tickets.
Well, we've got word of a second chance – certain retailers have more stock that they will be making available to pre-order on the morning of Friday 25th September!
Keep refreshing the following pages tomorrow morning:
Pre-order the PlayStation 5 from GAME
Pre-order the PlayStation 5 from Argos
Pre-order the PlayStation 5 from Smyth's Toys (available from lunchtime)
Pre-order the PlayStation 5 from Currys PC World (available from lunchtime)
We can only assume "lunchtime" means from 12pm BST, like it normally does for retailers like this. But when it comes to something so highly in demand, you can never be too careful. I recommend loading up these pages at about half 11 in preparation.
And finally, don't forget the key rules of pre-ordering – setup an account with the retailer, and ensure you have your card details and address saved. That way it should just be the case of a few clicks rather than having to feverishly type in a lot of stuff!
Pre-order the PlayStation 5
After what has been an insane 24 hours of retailers setting pre-orders live, places to find a PS5 are few and far between.
For where else you can bag yourself Sony's disc drive-wielding beast, we have a handy list just below that lists places that you can find it in stock!
Pre-order the PlayStation 5 Digital Edition
Have no need for a disc drive? Ditch it altogether! The PS5 digital edition is a seriously tempting option for those who have gotten used to the instant nature of getting the games they love via the PS Store (or bagging all the freebies on PS Plus).
Let's go two-player
Online multiplayer is great, but nothing beats sofa splitscreen… Okay I may be showing my age there, but it's true! If you can trust whoever you're living with to not screen hack, it's probably a good idea to get yourself a second DualSense controller.
Luckily, this is one of the few bits of PS5 tech that haven't been snapped up so quickly, so you've still got time to get your hands on one without too much of a fight!
Lose yourself in sound
If there's one thing Sony has been bigging up about the next gen (over the obvious things like it looking like a Dubai skyscraper and the insane graphical performance), it's the 3D sound – which you can make the most of with the PULSE wireless headset.
Camera-ready
While you may not see the likes of the window cleaning game on PS2's Eye Toy Play anymore, the HD Camera is a great way to start you streaming instantly or even interact with some games in incredibly unique ways.
Keep yourself fully charged
Now, the PS5 controllers have bigger batteries so rest assured – you're not going to go flat in the midst of your good killstreak on Warzone. But rather than tethering yourself really close to the screen with a USB-C cable, it's worth getting yourself a charging station next to the sofa.
Where's the remote?
And what about the times when you just want to kick back? I'm not in a minority when I say a good 50% of my time on the PS4 is spent on Netflix or Prime Video (usually binging The Office US). Instead, rather than reaching for the PS5 controller, go for the media remote.