Red Dead Redemption 2: Everything we know so far
UPDATED: Read fresh details and watch the amazing third trailer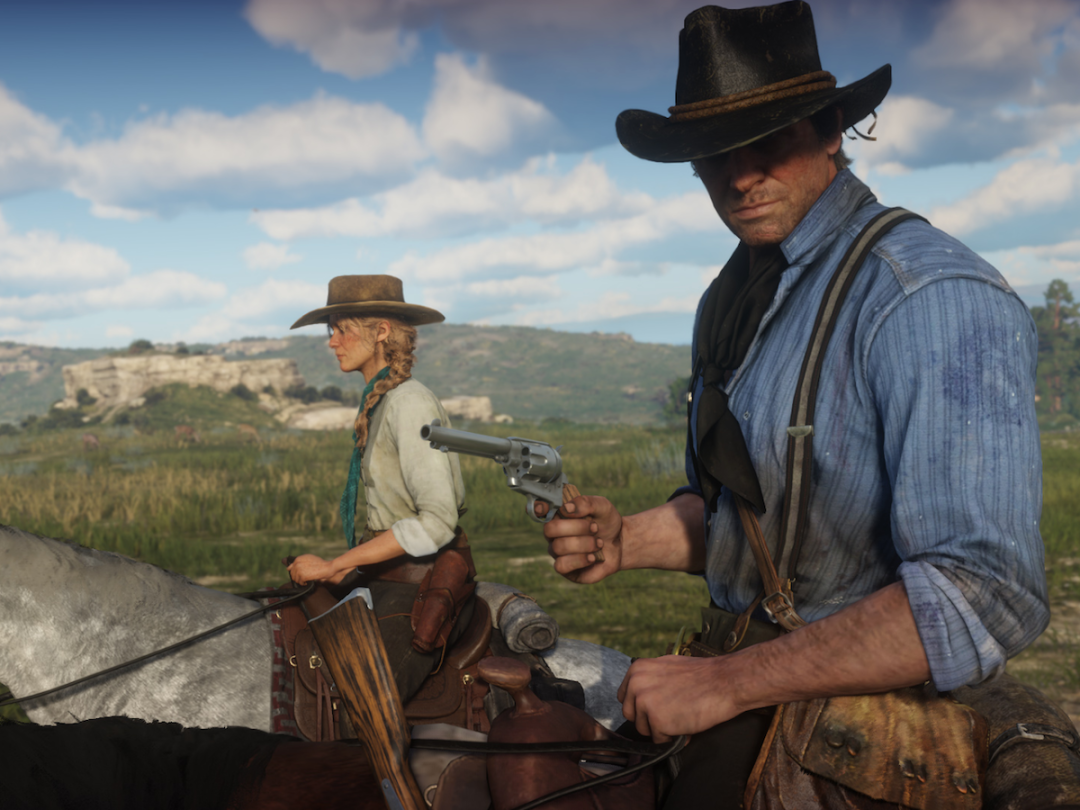 The Old West is about to get a fresh coat of paint.
Rolling off the success of 2013's Grand Theft Auto V, our pick for the company's best game ever, Rockstar Games has just revealed Red Dead Redemption 2. And if you didn't play the previous entry, well, it's our #2 favourite Rockstar game on a list full of incredible games.
Red Dead Redemption 2 looks to take the first game's GTA-gone-West approach to incredible new heights, with dazzling scenery, stunning atmosphere, and an expanded multiplayer approach. Given how well GTA5 landed, our expectations are off the charts.
Just catching up now? Here's the latest – and check back regularly, as we'll be keeping this space updated as new details and leaks emerge.
What We Know
>>> It's actually a prequel
Hinted in earlier trailers and now confirmed, we know that Red Dead Redemption 2 will indeed be a prequel to the previous game. You'll play as Arthur Morgan, a real mean dude and a member of the Van Der Linde gang.
As you might remember, RDR hero John Marston was once a member of that gang before they left him for dead. Ol' Dutch van der Linde is here, as well. RDR2 takes place in 1899, which is 12 years ahead of the previous game, and finds the gang on the run across the heartland of America after a botched robbery. And internal strife might tear the gang apart before lawmen have a chance to.
>>> It's coming in October 2018 to consoles
Rockstar says that Red Dead Redemption 2 will be out on 26 October 2018, to be precise. That's a Friday, so time to put in that holiday request.
That's a fair bit later than the original autumn 2017 planned release date (followed by a Spring 2018 one), but Rockstar says it's needed 'a little extra time for polish'.
There's currently no sign of a PC version. The previous game was also console-exclusive, although Rockstar's had a habit of announcing (and releasing) PC versions of the GTA games after the fact. Hopefully that's the case here, as well.
>>> Marston is back
This shouldn't be a surprise given the timeframe and storyline, but original RDR star John Marston will indeed appear – or so it seems. The third trailer (above) briefly lingers on a shot of a man with a similar face and scars as Marston, and it seems pretty obvious who it's supposed to be. We'll have to wait and see how significantly he figures into the adventure, however.
>>> The multiplayer is expanded
According to Rockstar, "the game's vast and atmospheric world will also provide the foundation for a brand new online multiplayer experience." Given how popular, great, and well-supported Grand Theft Auto Online has been with GTA5, this doesn't surprise us at all. A TrustedReviews leak claims that the game will have free events around the open world, playlists for more structured matches, and tents that you can purchase and upgrade like apartments in GTA Online.
>>> It may have these modes
That leak from TrustedReviews also suggests that Red Dead Redemption 2 will have these online modes in play: Battle Royale, Revive and Survive, and Money Grab. Battle Royale sounds like the tried-and-true kind of 100-player free-for-all seen in PlayerUnknown Battlegrounds and Fortnite: Battle Royale. Meanwhile, Revive and Survive is reportedly a team deathmatch mode that gives allies a brief span of time to resuscitate teammates to continue on, and Money Grab has two teams attempting to steal bags of cash from a key location on the map.
>>> It'll have a vast open world
That same leak mentions a whole plethora of potential activities and ways to get around. You'll reportedly be able to ride and fully explore railway trains, as well as ride minecarts, horse-drawn carriages, and handcarts. Additionally, you can catch dozens of different types of fish, craft with plants and herbs, and increase your riding ability with "horsemanship challenges." The second trailer also shows bow-and-arrow hunting, as well as potential dual-wielding of guns.
>>> You can play in first-person
If the TrustedReviews report is correct, you'll also be able to play Red Dead Redemption 2 from a first-person viewpoint, as in the current-gen console and PC versions of GTA5 – but only if you choose. The third-person view will also be available, it suggests.
>>> You might have choices
TrustedReviews suggests that the single-player campaign will let you make decisions during missions that "could lead to different mission outcomes, objectives and dialogue depending on how you behave morally in each playthrough." This could be determined by what you do during a mission or who you speak with. We'll have to see how much of an impact that has on the overall adventure, however.
Sorry, Xbox fans: Rockstar is another publisher that has signed up with Sony to give PlayStation 4 owners extra perks. According to a PlayStation.Blog post, PS4 players will "get first access to earn select online content" in the game. It doesn't sound like that content will be fully exclusive, but that players can unlock it earlier on PS4. In any case, a new perk for Sony console owners.
All the latest news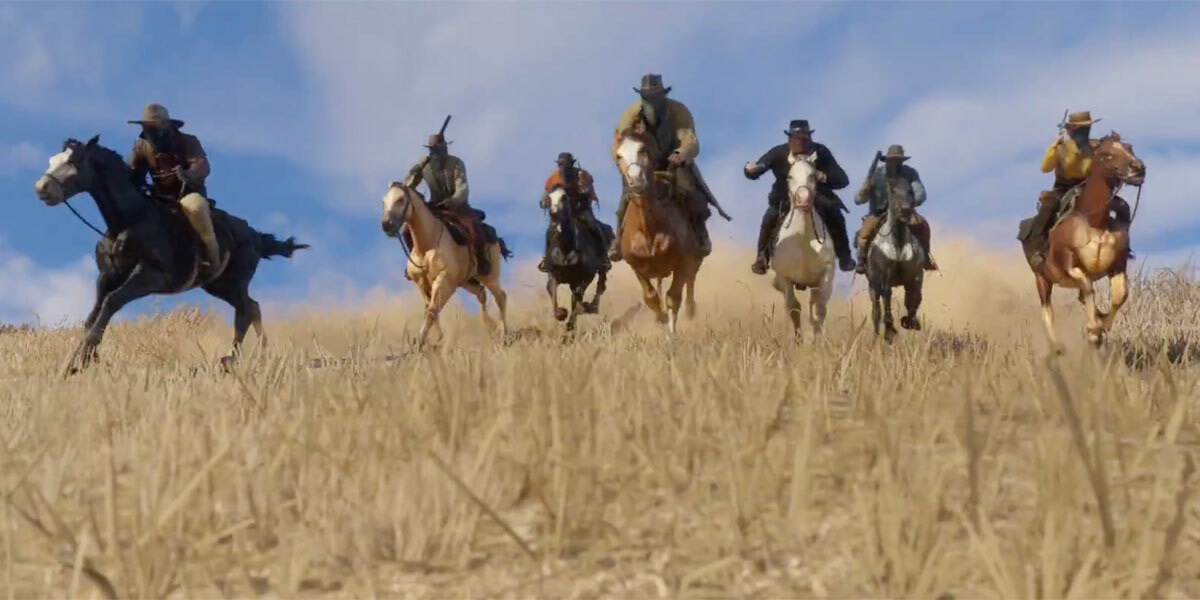 Curious where all of those tidbits above came from? Here are all of the news stories, rumours, and leaks we've tracked over the past couple of years.
> 2 May 2018
The third official trailer (near the top) just released, and it's a stunner. Not only does it show the game's immense atmosphere and wide variety of potential activities, but it confirms the timeframe and an appearance from original RDR hero John Marston.
> 12 February 2018
TrustedReviews just unleashed an enormous cache of reportedly leaked details, which they claim were sent in 2017 but not posted until they could corroborate details with Rockstar's official materials.
> 1 February 2018
It's officially delayed (again): Rockstar says we'll see the game on 26 October now, instead of sometime this spring. Check out a handful of fresh screenshots at the bottom.
> 29 September 2017
Rockstar's second trailer spilled a lot more details about the lead character, when the game takes place, and what you'll be doing throughout this gorgeous terrain.
> 20 October 2016
It's arguably a teaser more than a full trailer, as we come away knowing nothing exact about the timeframe, setting, or storyline, but Rockstar's first solid glimpse of the game is absolutely smashing. Just soak up that Wild West atmosphere, all captured in-engine by the PlayStation 4. We can't wait to see more of this stunner.
> 18 October 2016
Red Dead Redemption 2 is official: Rockstar just announced the game following a couple of Twitter teases, calling it "an epic tale of life in America's unforgiving heartland." It's coming to PlayStation 4 and Xbox One in autumn 2017, and the first trailer is coming on 20 October.
> 18 April 2016
A Red Dead Redemption sequel has been rumoured for years now, and the game's world map has reportedly leaked: the image first appeared on NeoGAF, but TechRadar has confirmed its authenticity with an independent source. According to the site, it shows an area due east of the world from the first game, with clues suggesting that the game may be a prequel.